"There is a shade of red for every woman." Wise words from one of Hollywood's favourite divas Audrey Hepburn, and they still echo far and wide. 
This beauty product, which has been around for nearly 5,000 years, has gone through a series of evolution over time, and today is as multifunctional as it could get. Lipsticks are now not just used on the lips but can double up as eyeshadow and even tints for the cheeks. On Lipstick Day, Zee Zest peeks into the ever-changing nature of the lipstick. 
A dip into history
Going back to the days of Cleopatra, the cosmetic use of lipstick in Egypt was reserved mainly for the upper class and was an indicator of wealth. There are reports that Cleopatra VII used crushed carmine beetles and ants to make her lipstick.
In other royal news around the world, Queen Elizabeth I popularised the look of red-tinted lips in the courts, but she also created a new fashion –blackened lips. Her lipstick was composed of beeswax and plant-derived red dyes. 
Regardless of its true origin, the concept of wearing lipstick has always been a major social signifier that carried with it a multitude of meanings. However, the French were lucky when it came to this stylish makeup accessory. Guerlain, the French perfume company, was the first to produce lipstick commercially, a liquid one to be precise. A combination of deer tallow, beeswax, and castor oil was used in making their lipsticks.
The cylindrical containers that make lipsticks so handy and portable was invented by Maurice Levy of the Scovil Manufacturing Company. This was way back in 1915 and by the time 1920s had arrived, lipsticks had become an integral part of women's daily lives. 
Here's more about how the various lipstick shades emerged with global happenings that established today's Y2K trends and of course, our favourite empowering shades:
Evolving '30s
Even during the Great Depression, the demand for lipsticks still had not diminished. The 1930s were all about elegance and matte finishes and the iconic 'rosebud' shaped mouth was the look of choice. Colours such as maroon, dark reds, orange and raspberry were favoured.
Our recommendations: So Chaud Matte Lipstick, M.A.C Cosmetics; K.I.S.S.I.N.G - So Red, Charlotte Tilbury; Rouge Excess - Pure Color Desire Lipstick, Estee Lauder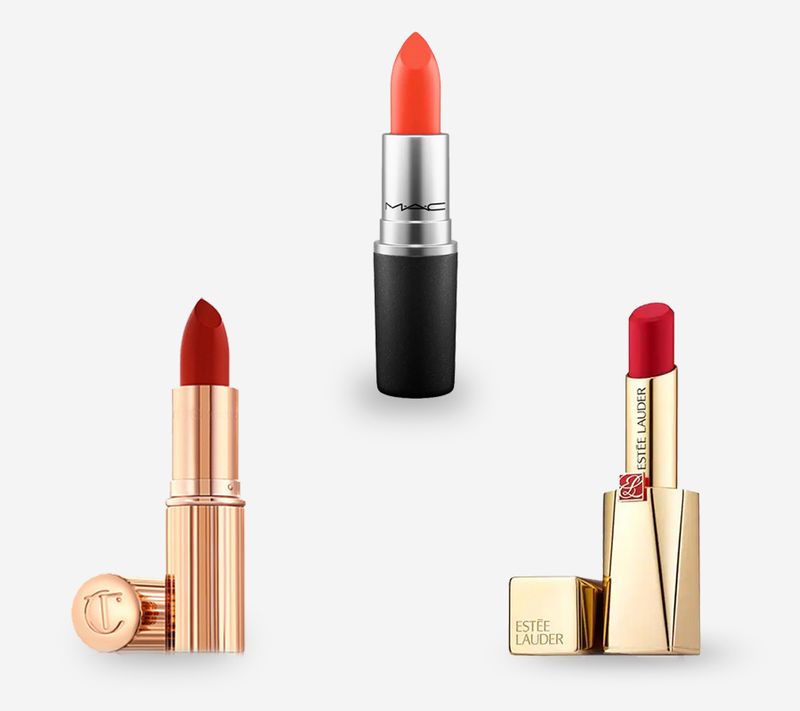 The warring '40s
During the second World War, women sporting the boldest of reds on their lips became the norm. The year also acknowledged the morale-boosting power of red lips. A plump, full lip was the desired shape with emphasised peaks on the upper lip while a saturated orange-red was the colour of choice, but lighter shades of coral and pink were also popular. 
Our recommendations: Autumn Spell - Hi Shine Lipstick, Manish Malhotra Beauty; Lakmé 9To5 Primer + Matte Confident Coral Liquid Lip Color; Orange Editor Satin Matte Lipstick, Disguise Cosmetics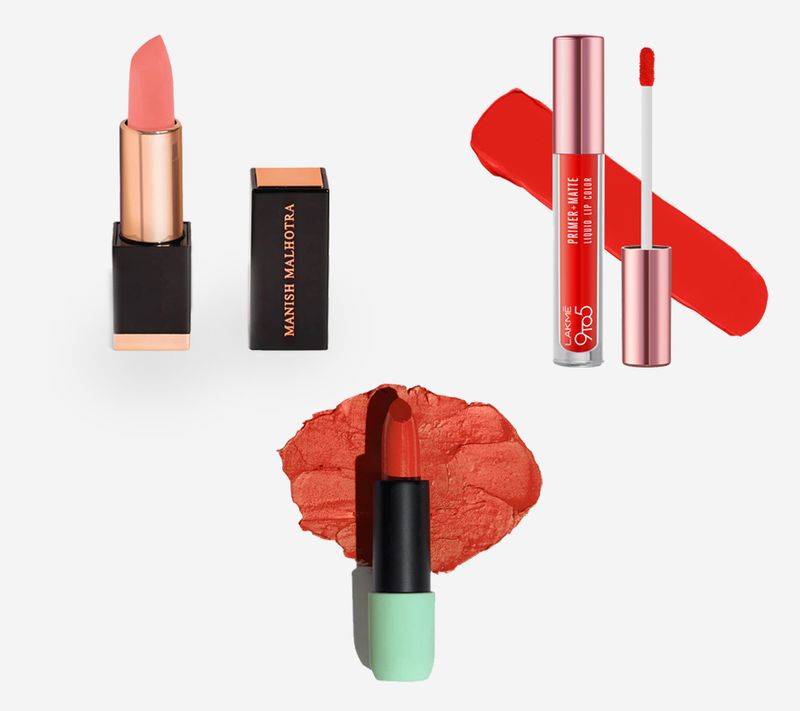 Swinging '50s
Thanks to Hollywood glam, women latched onto bold red lipsticks. These lipsticks were a favourite of the It Girls at that time - Marilyn Monroe, Elizabeth Taylor, Audrey Hepburn and Grace Kelly. The '50s red gave prominence to a new kind of red - that perfect orangey-red that goes with nearly all skin tones.
Our recommendations: Bawse Always On Cream To Matte Lipstick, Smashbox; Mistress Sinful Matte Lipstick, Colorbar; Poonam Ultra Matte Liquid Lipstick, Simply Nam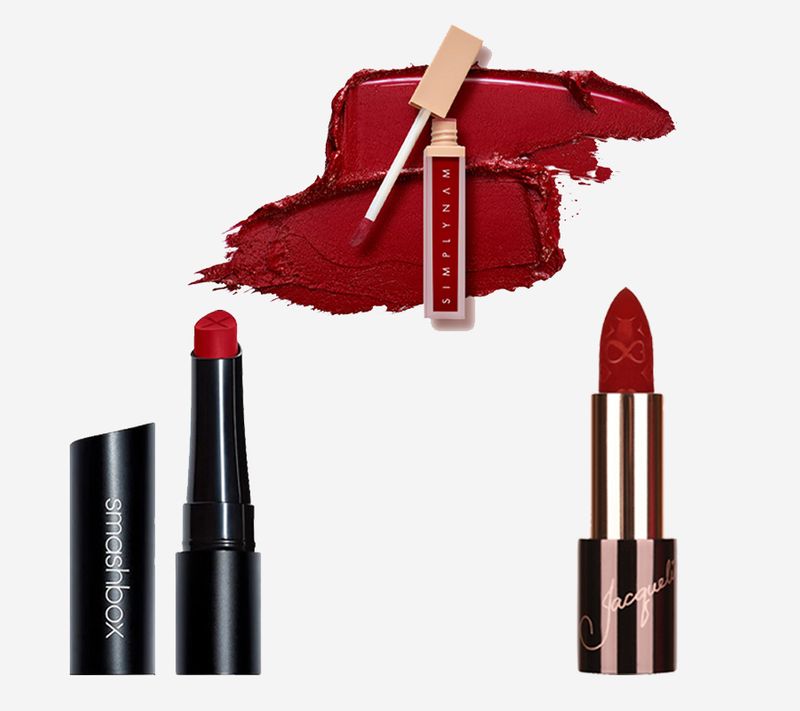 Artsy '60s and '70s
Arts and pop culture were instrumental in the introduction of pastel shades and even flavours. Brands like Aerin and Maybelline released some of the iconic shades of the time. With a massive working teenage population, young musicians and models were hyper-influential in the fashion and beauty scene. Pastel and sherbet shades - pale pink, peach, or nude lipstick in matte textures - were the rage.  
The 60s and 70s also led to the birth of beauty subcultures - disco, punk, glam rock, hippie, beach babe, to name a few. All the notable Y2K trends such as frosted lips, glittery lip glosses were muses for the generation.
Our recommendations: The Big Picture Airy Fluid Lipstick, Gush Beauty; 383 Premier Basier L'Absolu Gloss Sheer, Lancôme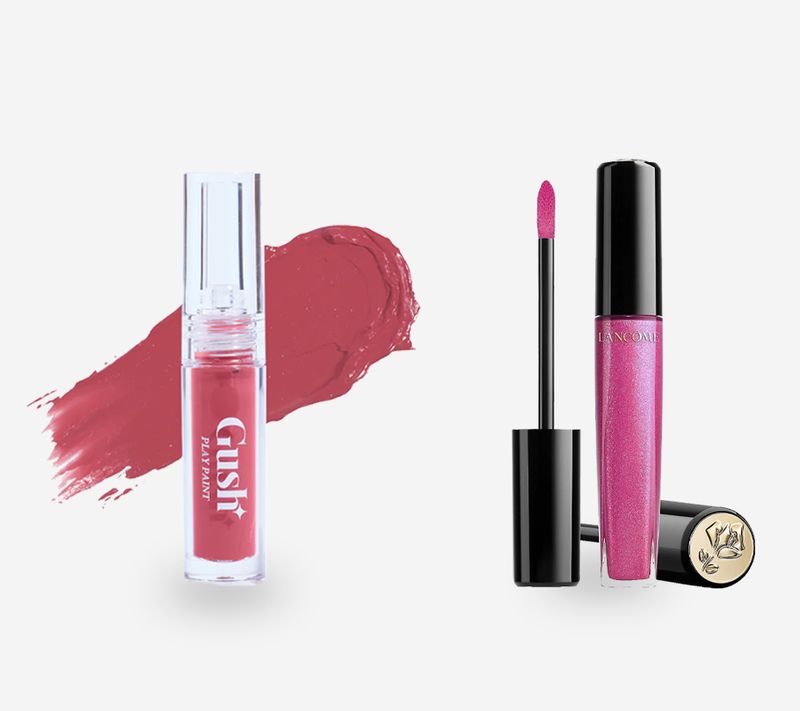 The party of the '80s
This was the time of power and style combined - bold shoulder pads, puffy sleeves, huge hair, and major makeup statements were key. Women experimented with various shades - pinks and magentas mostly - and it was also the time when Goth lips took a prominent place. 
Our recommendations: Daring Plum Super Lustrous Lipstick, Revlon; awn Fawn Smudge Me Not Liquid Lipstick, SUGAR Cosmetics; Mesmerizing Magenta Matte Lipstick, Maybelline New York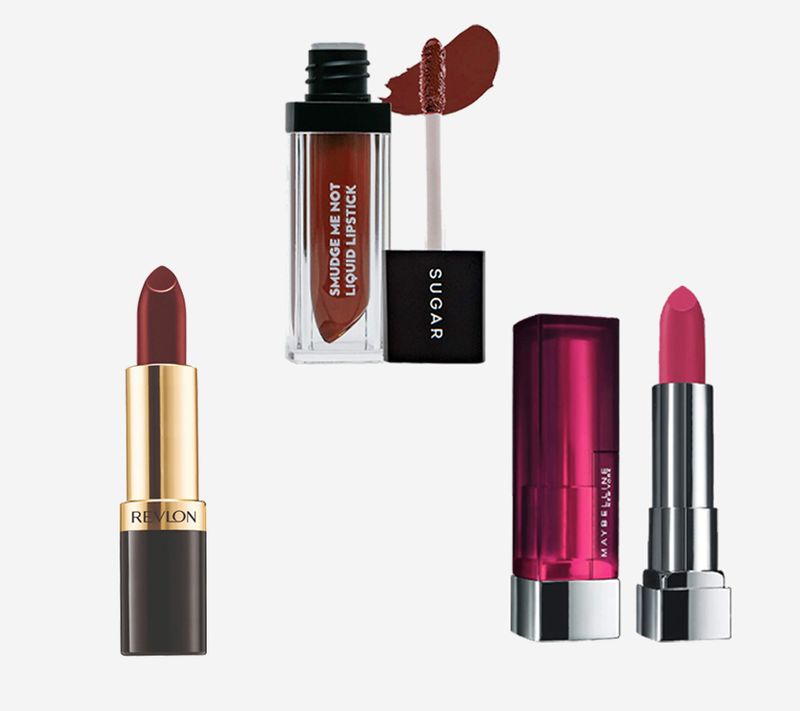 The revolutionary '90s
Demi Moore, Drew Barrymore, Naomi Campbell, and Winona Ryder - made the muted colour palette the hallmark for the lips of the '90s. The main style that dominated was overlining the lips with a darker colour before filling in the lips with a lighter shade. 
Our recommendations: Divine Mauve Weightless Matte Finish Lipstick, Faces Canada; Fantasy Lip Lacquer, e.l.f Cosmetics; Cachemire Beige Smart Fusion Lipstick, Kiko Milano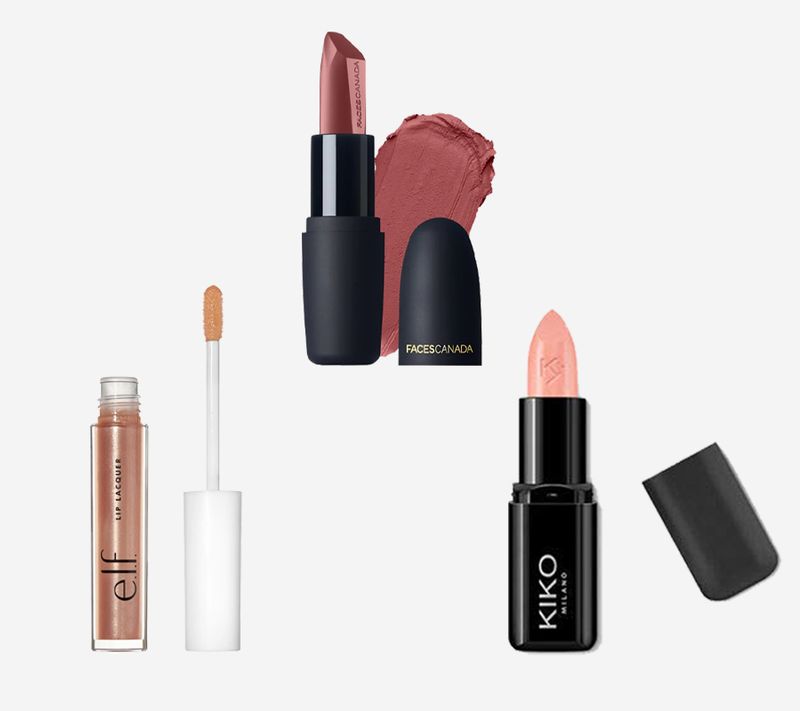 The ever-changing '00s to now
Glossy, pink lips became the ultimate lip trend in the early 2000s. In the millennium, there was a desire to add a futuristic twist to beauty. A glossy nude lips recipe included sheer glosses laced with glitter. 
With the increasing popularity of YouTube makeup tutorials and internet influencers, there has been a massive surge of makeup-savvy consumers that are ready to mix and match colours and textures to embrace their individuality and create their own looks. Both cream-based and liquid lip colours are trending once again, thanks to the revival of Y2K fashion. 
---
Photo: Instagram/Veere Di Wedding; Featured brands