Chic, comfortable and playful –best describe fashion designer Payal Singhal's latest spring-summer collection 'Kismet' launched in collaboration with R-Elan. Showcased at the Fashion Design Council of India x Lakme Fashion Week (FDCI x LFW) joint fashion extravaganza, 'Kismet' is a line of Indian athleisure designed keeping in mind the needs of the modern Indian woman. 
Ethnicwear meets loungewear in this collection that features sports bras, kaftans, bomber jackets, co-ord sets, dhoti saris and lehengas paired with matching tote bags and fanny packs. Every piece is defined by intricate detailing, pastel hues, and eco-friendly fabrics that combines high fashion with comfort. Versatile, transitional pieces that double up as western and Indian wardrobe staples and ensure you are dressed to the nines in a jiffy.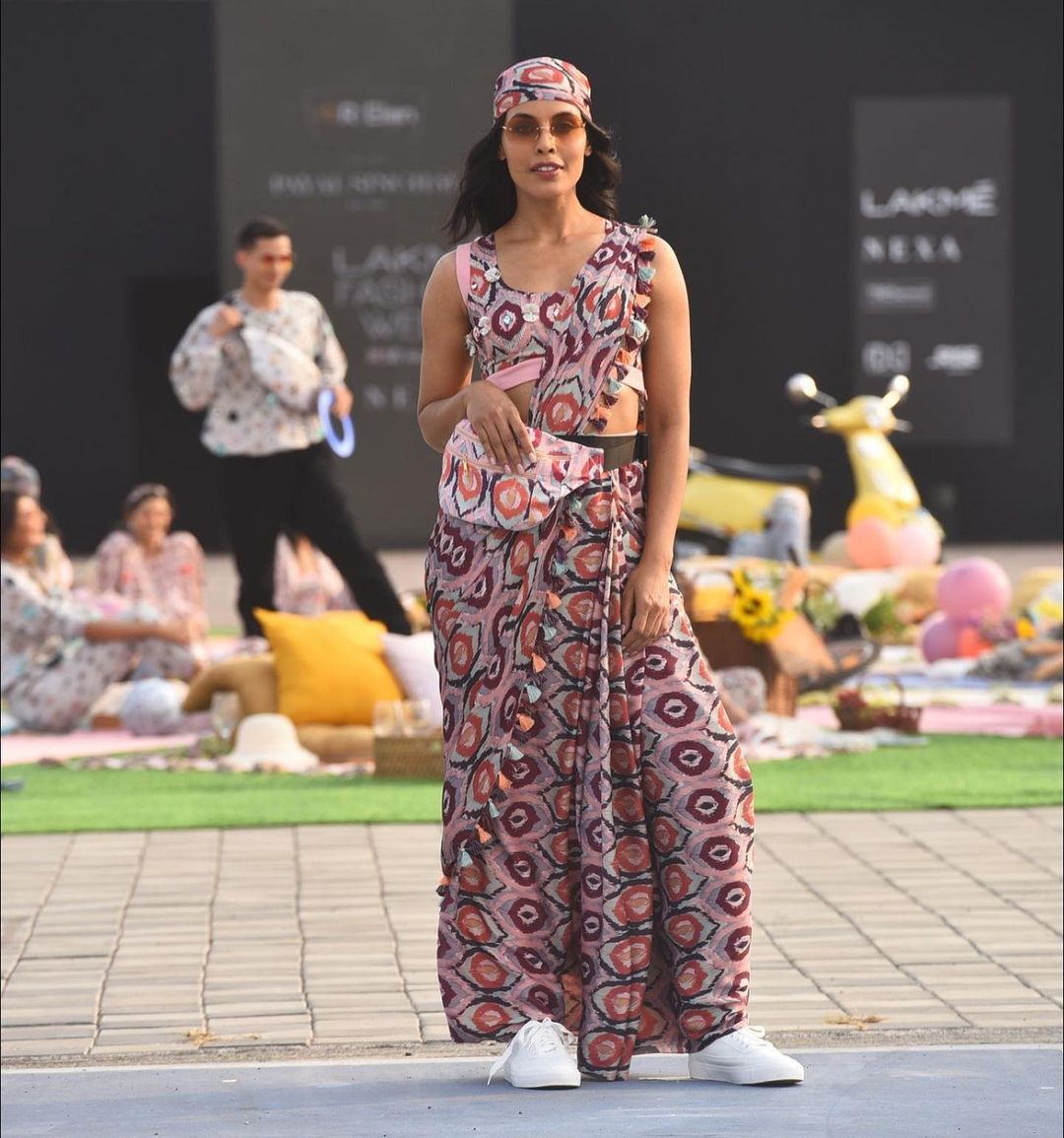 Singhal, who has been part of the fashion industry for over two decades now, has seen the fashion landscape change, both nationally and internationally. In the past decade, she feels that the industry has witnessed a 180-degree change, which has set the tone for the new decade, and effects of which could be seen in her latest collection as well. "Boundaries are being blurred, and fashion has assumed a truly democratic and inclusive avatar," she says. 
Here she shares the highlights of her spring-summer collection, style trends that will rule 2021 and expert tips on how to rock athleisure. 
1) How has the fashion industry evolved over the years and what is your biggest takeaway, so far?  
Clothing is no longer being compartmentalised. This has given rise to non-defined cuts that blur the line between Indian and western silhouettes. For instance, an embroidered bustier that you wore with a dupatta to a wedding can now be paired with shorts during a vacation.  
At the same time, as the lifestyle of the average fashion consumer demands a more utilitarian value, clothing has gone gender and occasion-neutral. So now, you have brands like Kallol Datta, Huemn, Antar-Agni and Bloni that are creating gender-fluid looks. It's acceptable to wear a pantsuit to an Indian sangeet or drape a classic sari to a black-tie gala event abroad. On the other hand, couture and prêt now co-exist harmoniously within the same wardrobe –pair a vintage Chanel tweed jacket worn with fine jewellery and trousers from a local high street brand? Why not!  
My biggest takeaway has been to create something that can keep up with the times without losing connection between traditional and modern.  
2) How did you conceive your latest collection 'Kismet'?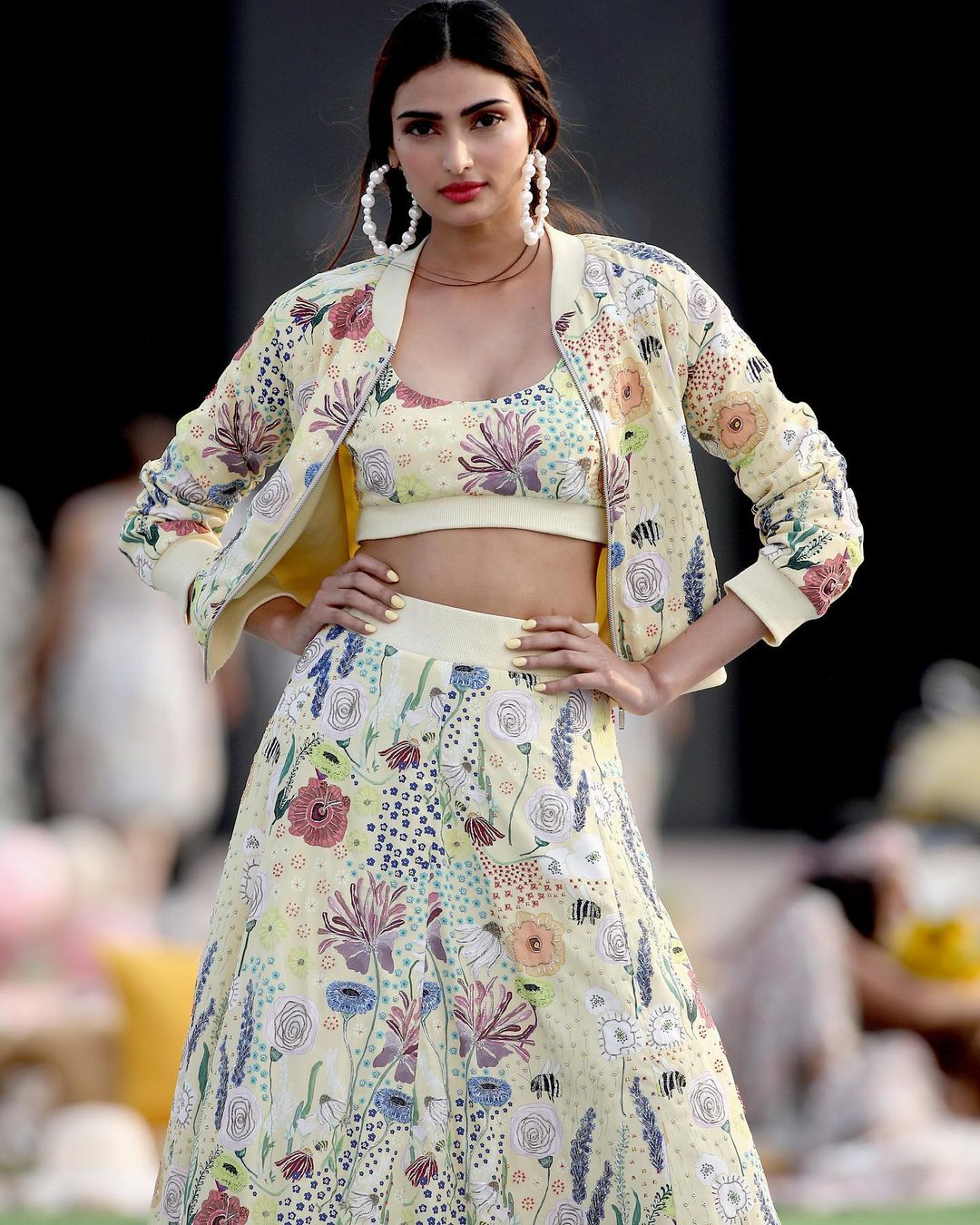 Maybe it was Kismet connection! It's impossible to ignore the times we are living in when designing a collection now. The change in sartorial inclinations and the need for comfort in fashion served as the starting point for 'Kismet'. The key DNA of the line is to revisit Indian silhouettes with a global mindset so that they aren't limited by context or occasions, but instead are all-encompassing. 
3) You collaborated with R-Elan, a brand that stresses on the importance of socially responsible fashion. What does responsible fashion mean to you? 
Sustainability is a loaded word with many connotations. For me, responsible fashion is to champion India (fashion) with modern aesthetics, reimaging Indian crafts and silhouettes in a global context. We think of ourselves as purveyors of mindful luxury. And that includes not just sustaining Indian crafts but also having an ethical working culture and taking care of our kaarigars and the entire team.  
4) How does one adopt eco-friendly fashion?  
I would suggest supporting homegrown labels which use sustainable fabrics that hugely reduces the carbon footprint. You need to also understand production practices when you decide to buy eco-friendly fabrics and designs. Lastly, buy less and buy smarter.  
5) 'The next wave of clothing is all about minimal maximalism', could you please elaborate on this thought?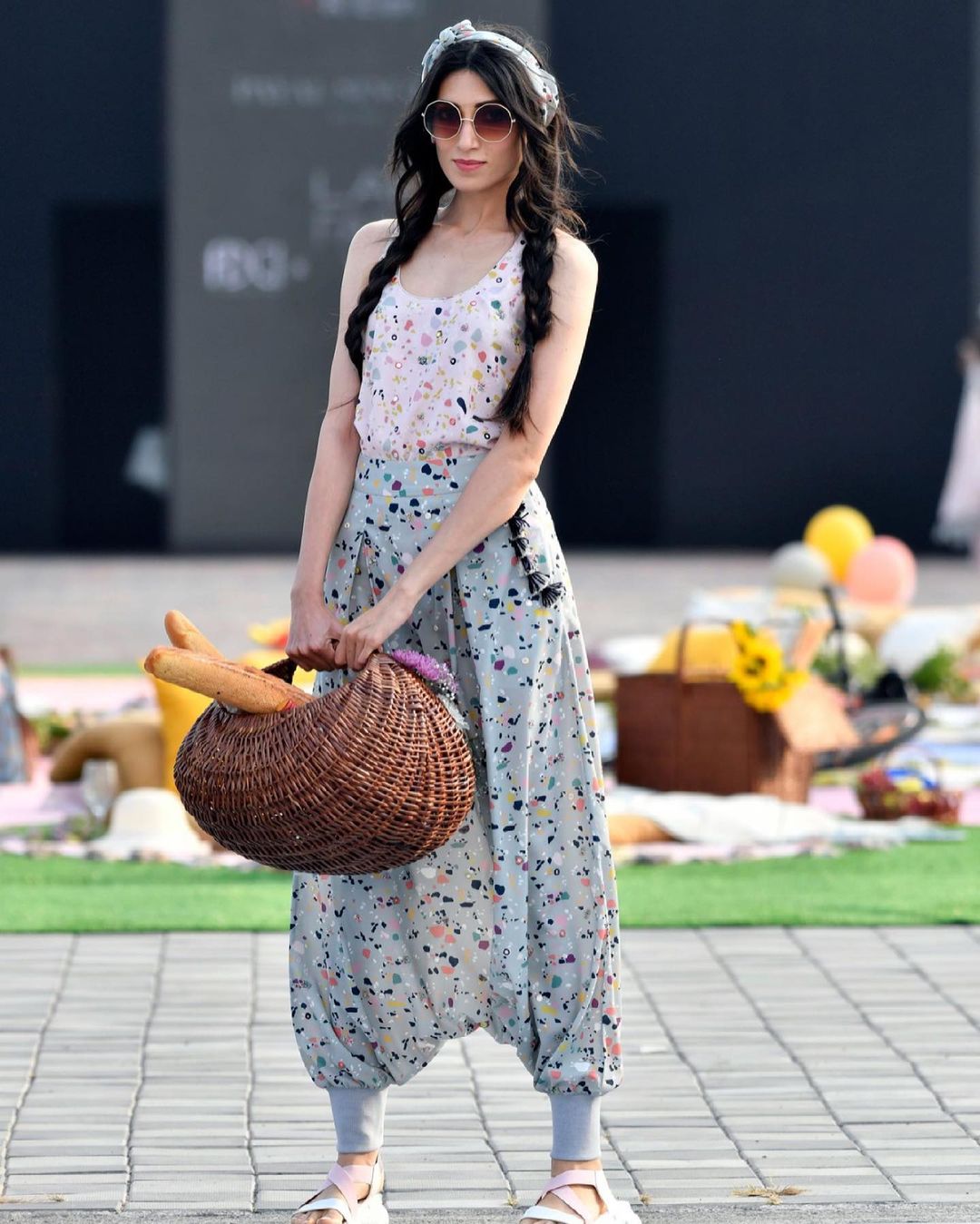 It means that even when dressed to the nines, there will be a need for ease in silhouettes and fabrics. Also, there will be a contrast of desire when it comes to dressing up given the current scenario—from wanting to be in basic clothing [PJs, T-shirts, shorts] as much as possible while at home and on holiday—and wanting to be dressed up and maybe even overdressed when actually being able to step out occasionally. 
6) Why do you think the demand for well-designed athletic apparel has grown so much?  
Fitness, well-being and health are what people are consumed with in the post pandemic era, alongside fashion consciousness and comfort. Also, since 2020, everyday office attire went from traditional workwear to workout clothes. All of the above have largely contributed and led to the enormous growth of the athletic apparel industry. 
---
Fashion dos and don'ts when it comes to athleisure
For women 
• Have your basics like athletic T-shirt, joggers/leggings, a pair of sneakers or slides, baseball cap/beanies in place 
• Layer it up with a jacket/coat/vest/sweatshirt or a hoodie
• Wearing athleisure from day to night is all about layering and accessorising. 
For men 
• Invest in a pair of sneakers and wear it with basic jeans and T-shirt, chinos, joggers, or even a short kurta
---
8) How to dress up in athleisure for a party or brunch? 
• Invest in a few jackets or bomber jackets. Wear a dress with a bomber jacket for a fun brunch date. 
• Accessorise your outfit with a simple pair of gold or silver hoop earrings or a thin chain necklace to elevate your look. Add a string of pearls to nail sporty chic. 
9) How to accessorise in 2021? 
Accessories have become more minimal and daintier. I think everyone's feeling comfy and cozy at home and they want kind of not leave that feeling. We haven't got into big, gold accessories yet. 
Photo: Team FDCI x Lakme Fashion Week