It was in 2019 that Delhi-based Dhruv Kapoor became the first Indian designer to be a part of the digital calendar and trade shows happening during Milan Fashion Week. Now a regular, the designer has carved his own niche as he showcases collections alongside fashion stalwarts such as Armani and Prada in Milan. "It's an ever-evolving experience," he shares.
Kapoor showcased his Fall/Winter '23-24 collection at Milan Men's Fashion Week on January 16. The platform has become a familiar sartorial playground for the designer. "Our trips to Milan are always an opportunity to meet new minds and create new networks and memories with our growing audiences around the globe," he says. Titled 'The Embracer', the collection is dipped in athletic and cosmopolitan elegance — a juxtaposition of digital prints, subtle embroideries, oversized yet polished tailoring, kitschy graphics and prints pivoting on pop cultural references and comics.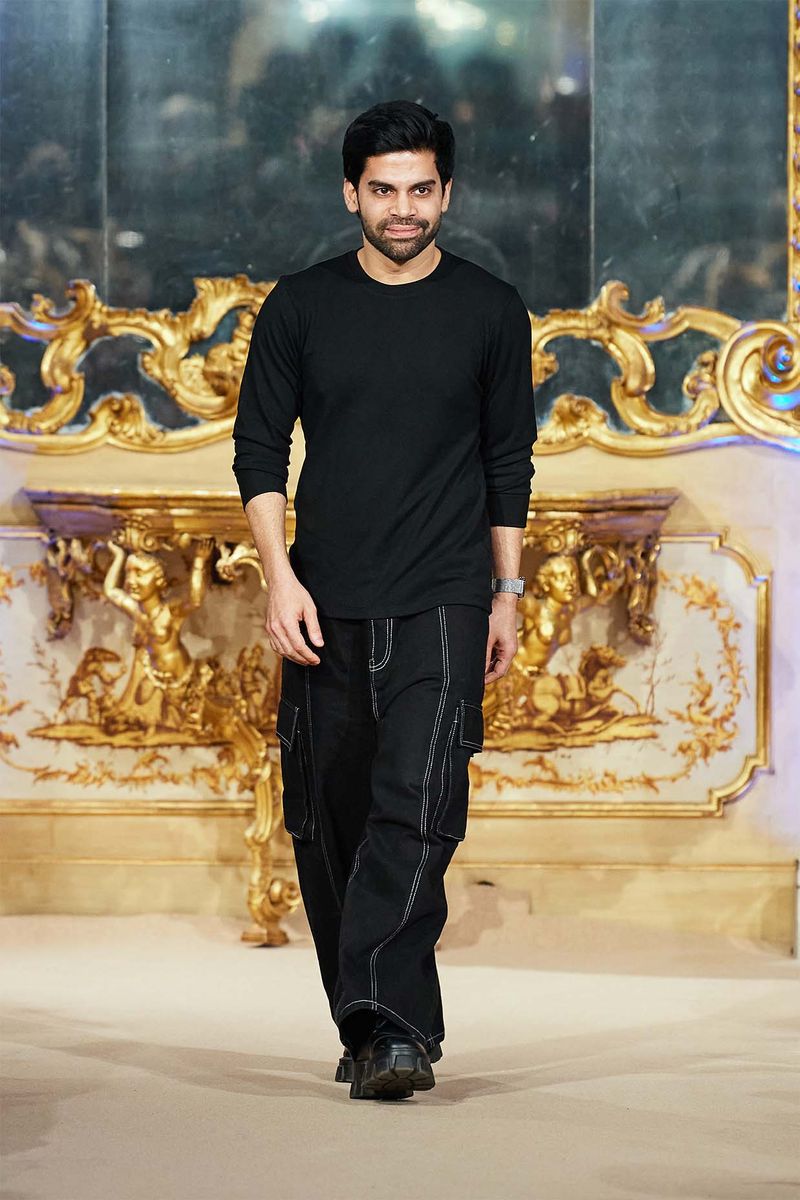 Kapoor founded his eponymous label in November 2013 after a short stint with Italian luxury label Etro's design team. A graduate of the National Institute of Fashion Technology (NIFT), Delhi and Istituto Marangoni, Milan, he offers a distinctive design vocabulary in a visually striking combination of silhouettes — from deconstructed to artfully detailed pieces.
Dance of design: The Embracer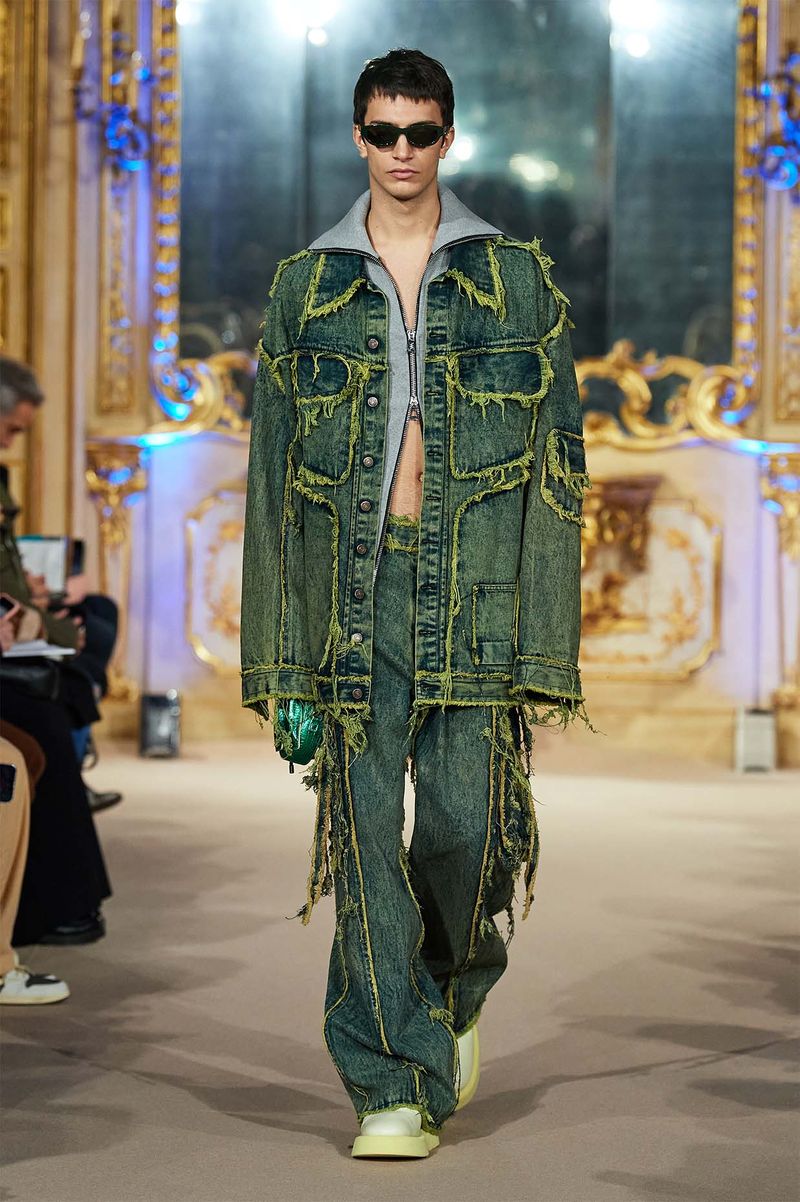 For his Fall/Winter 2023 showcase, Kapoor took the stage in Italy's historic Palazzo Clerici, in the charming landmark's 18th-century Tiepolo Room. His collections continuously reflect on modern-day society's diverse personalities and seek to create an interactive community where personal values are constantly upheld.
"It was our aim to shed a positive light on the multiple egos that each of us develops every second. We are always making choices and with this awareness, we have the power to choose what we desire to become and how we desire to be perceived. 'The Embracer' stresses the concept of self-love and accepting all our versions," he says, explaining his inspiration behind the new collection which explores the negative connotation attached to alter-egos.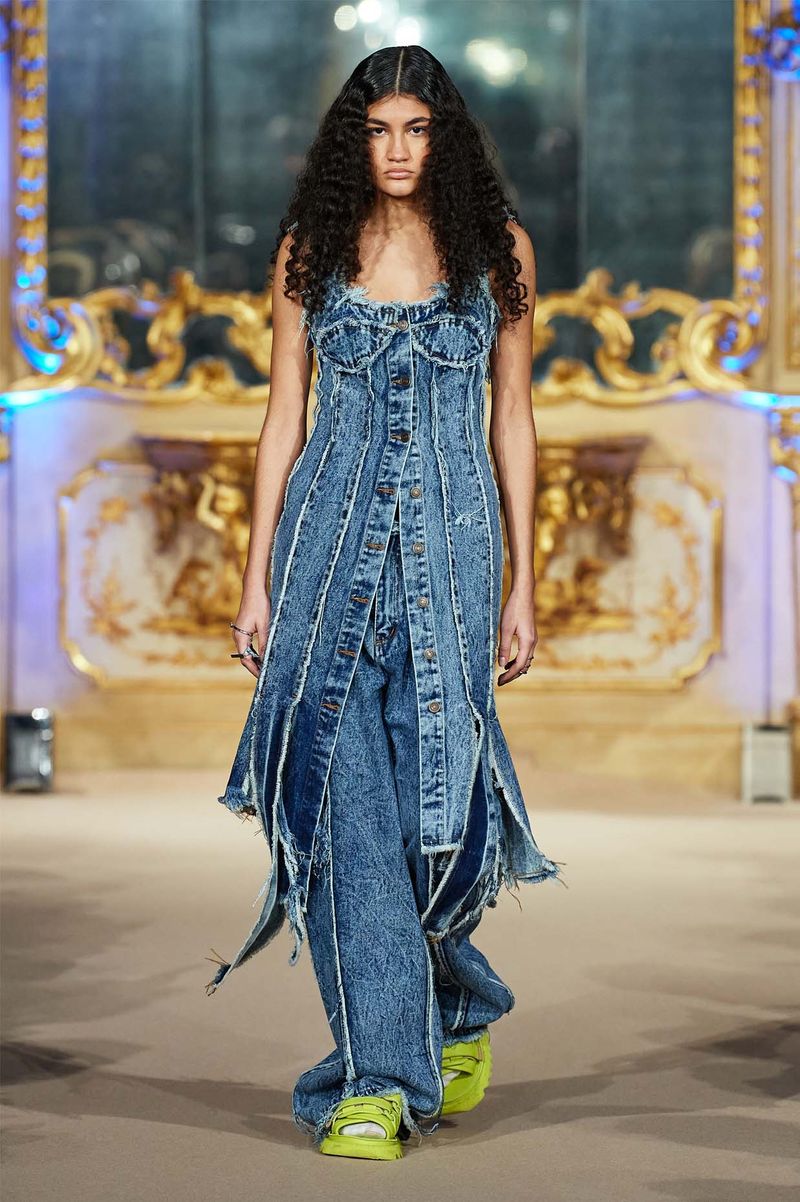 As the models strutted down the royal runway against an upbeat soundtrack, the collection first moved from monstrous graphics and oversized silhouettes with soft edges to gory prints on satin and skin-tight dresses. Models rocked paint-splattered mesh ensembles, then came billowing tracksuits and denim sets frayed to perfection. Metallic puffer coats matched with illustrative trousers moved alongside structured outerwear, hand-painted suiting, and stud-encrusted leather pairings while eccentric footwear seamlessly followed. Kapoor didn't hold back on colours either — the usual greys and blacks were accompanied by watercolour splashes of purple, orange and pops of peach.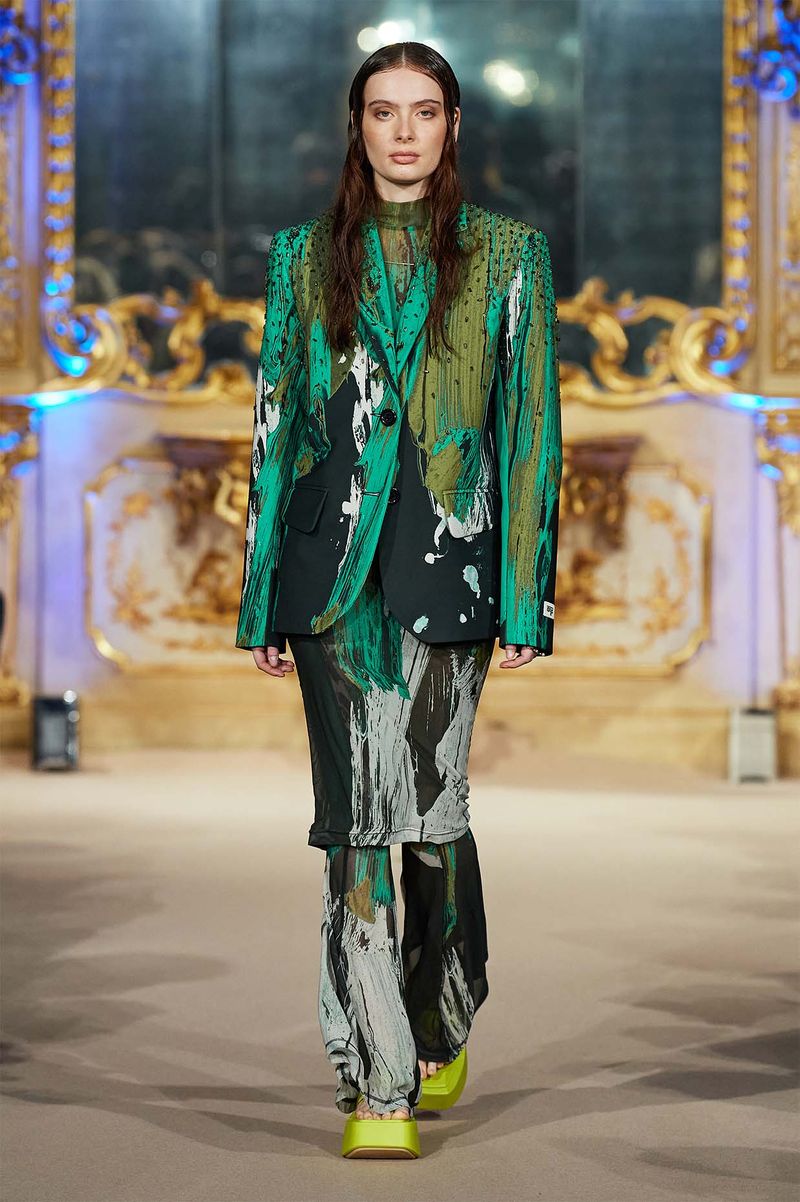 A play on proportions and a wide array of textiles, the collection is crafted from part-recycled and part-upcycled materials. Kapoor notes that almost 60 per cent of the materials used in the collection are either upcycled or recycled. 
"The first step in our design process is exploring options of discarded or surplus textiles from our network of suppliers. Then, we make the necessary tweaks to uplift and rewire desire back into them. We then explore our global list of suppliers for eco-friendly options to balance the collection, ensuring that the majority of the purchase is recycled. Our leather handbags are made with 100 per cent upcycled leather. We carefully source our leather and further treat them through different finishes, foiling and washes to enhance its newness and supply updated products," he explains.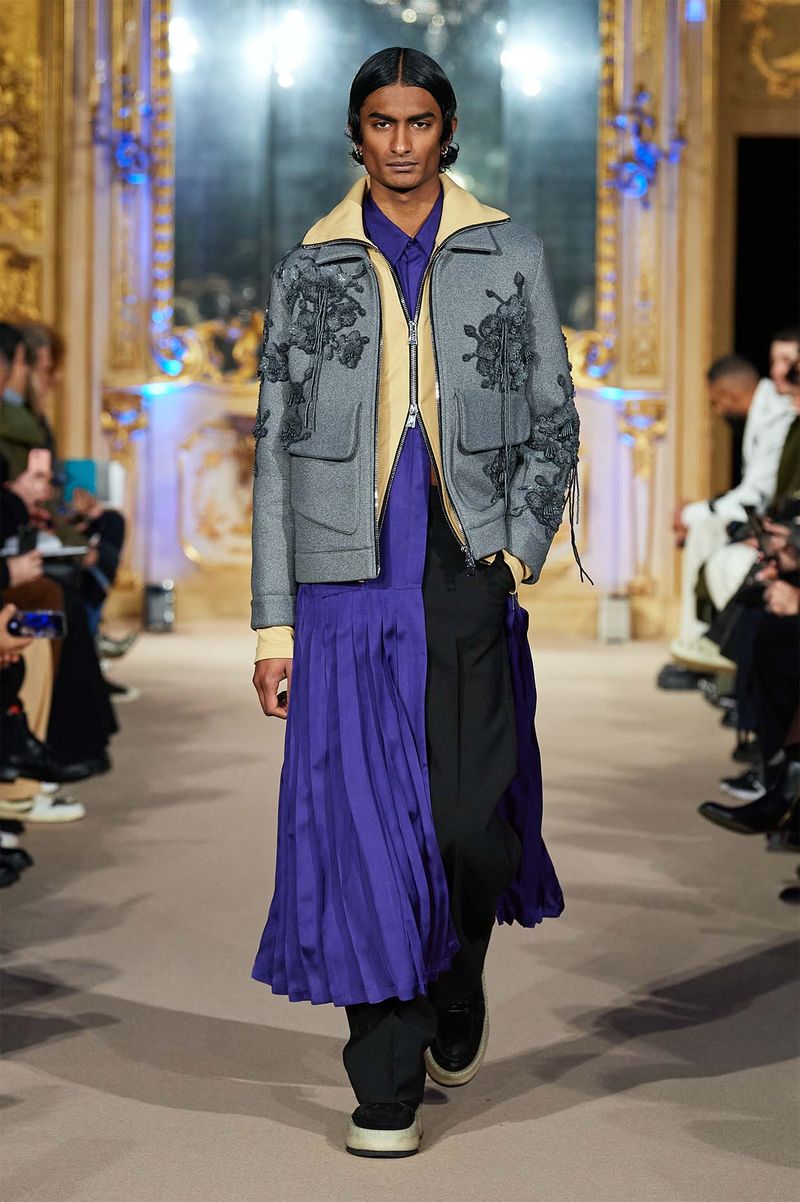 'The Embracer' displays a combination of personalities — showcased through texture, shapes and patterns — that co-exist in harmony. This theme is depicted all over the collection — the distressed denim hints at soft aggression, the still-life art print indicates stillness, and the art brush strokes resonate with fearlessness, while the lace inserts are romantic reminders. 
"The current state of fashion boasts a variety of trends, which is hard to keep track of. But, individuality has always been our go-to trend. Fashion is becoming increasingly personal now. It has finally come to a point where people actually use this medium to project themselves to the world rather than adopting aimless trends to fit into a prevailing system. And this is how a new trend is birthed when a bunch of people use similar notes on projection," says Kapoor.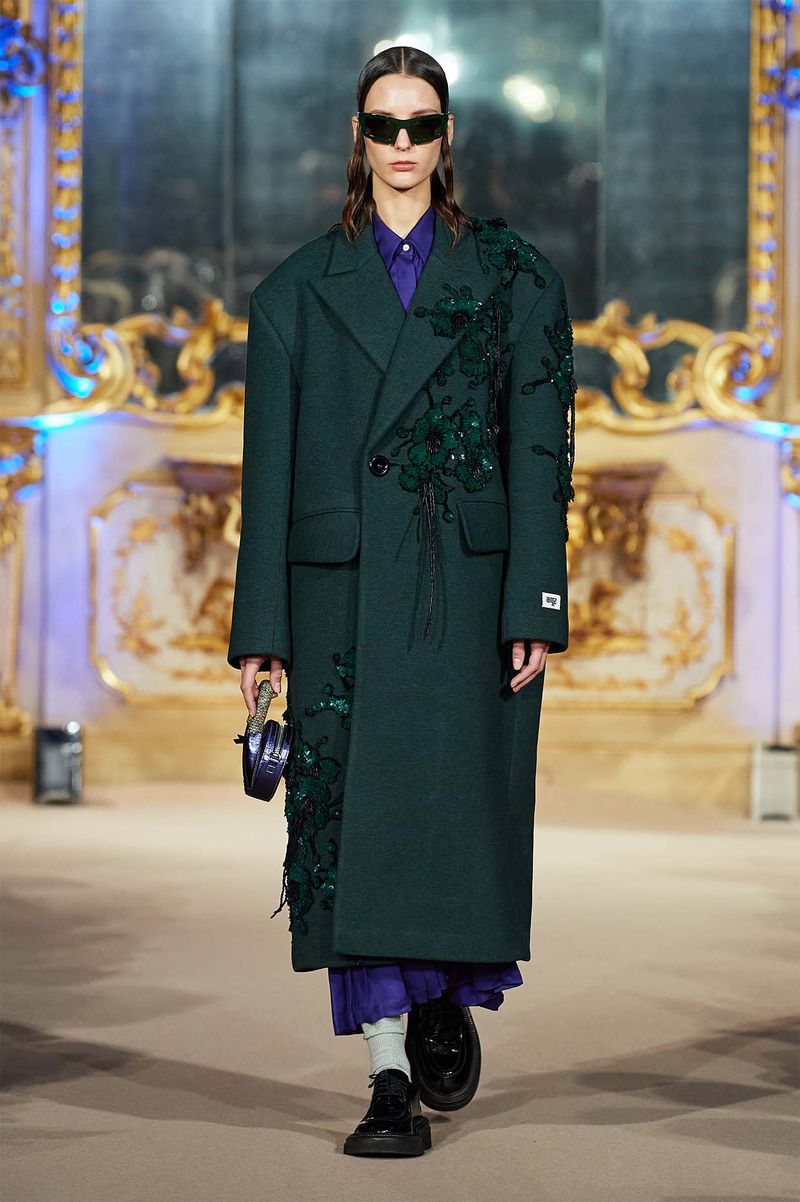 Bringing the glocal sense
Offering womenswear and menswear, the designer's use of unique pairings and unusual tones, as well as a mix of maximal and minimal, have earned him praise from fashion critics worldwide. Mixing his Indian heritage with his Italian training, his designs transcend geographical and political boundaries.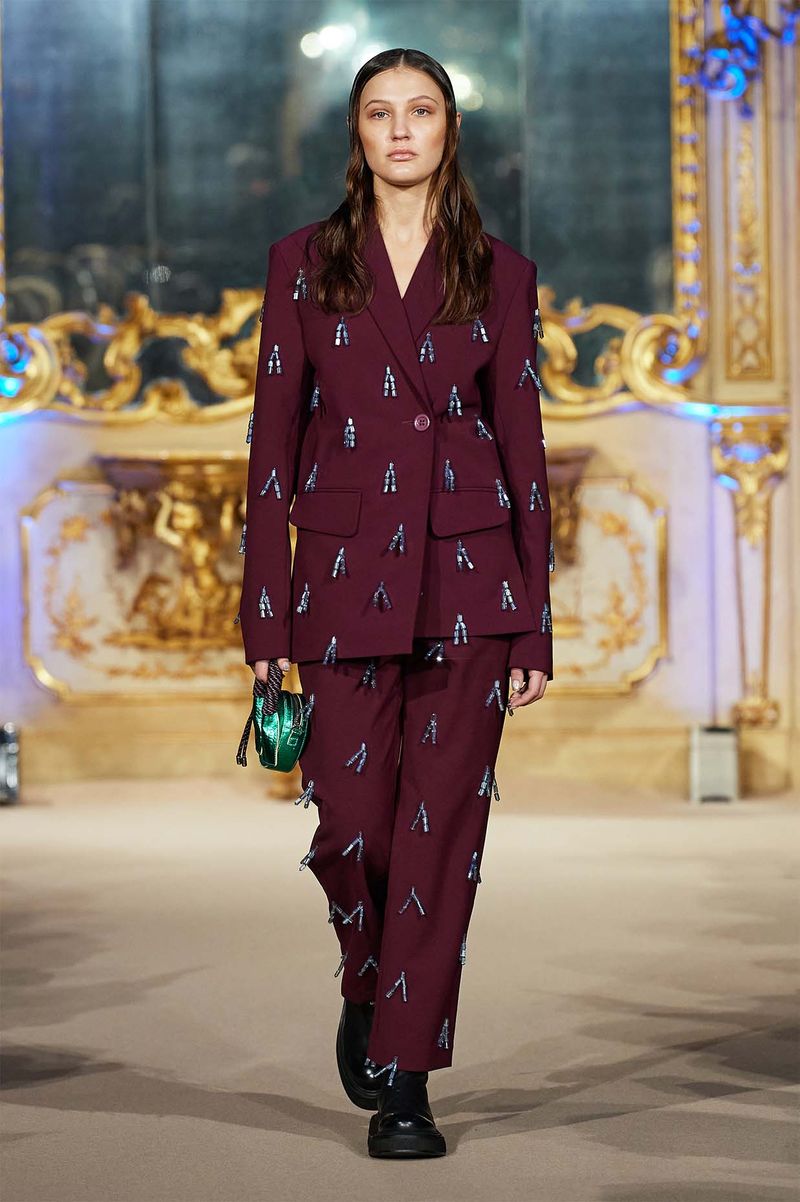 Kapoor doesn't believe in forcing something in his collection or designs to prove a point or shed light on his upbringing. "Oneness is key. We never consider political boundaries while building a collection. It's our aim to tap into varied mindsets and assist our audience to be the best version of themselves through seasonal collections. Our projections are devoid of social or political restraints and gender-based roles. Retailers and consumers are looking for bigger ideologies and diverse storytelling through apparel and accessories that help define them."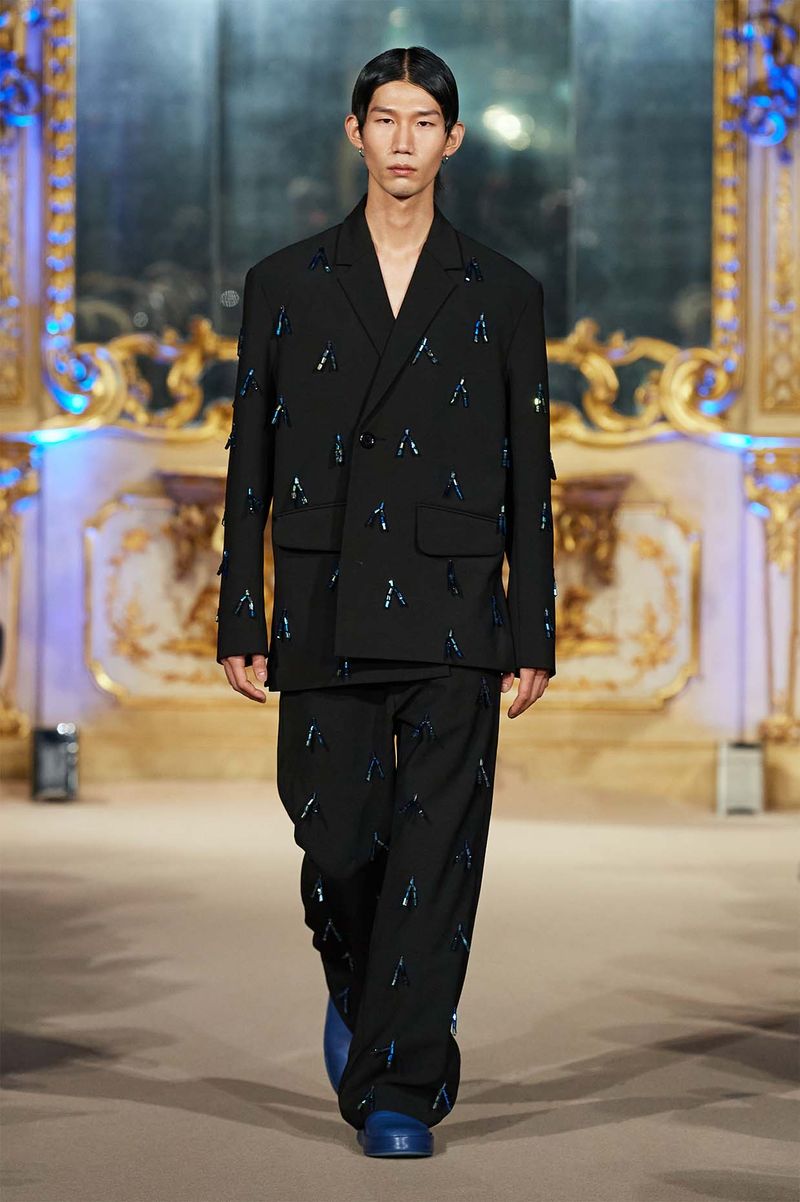 With this mix, Kapoor's designs land somewhere between a fearless use of colour and print and the new-age genderless clothing, one that flourishes in easy-fits and a play on proportions and graphics. On how being Indian informs his overall global path, Kapoor says, "There is so much the country has to offer — our rich heritage, technical know-how and skilled craftsmen take us to great heights. And I am forever fascinated by the new things we discover along the way, including ancient wisdom and techniques that my team and I consistently translate for the contemporary system."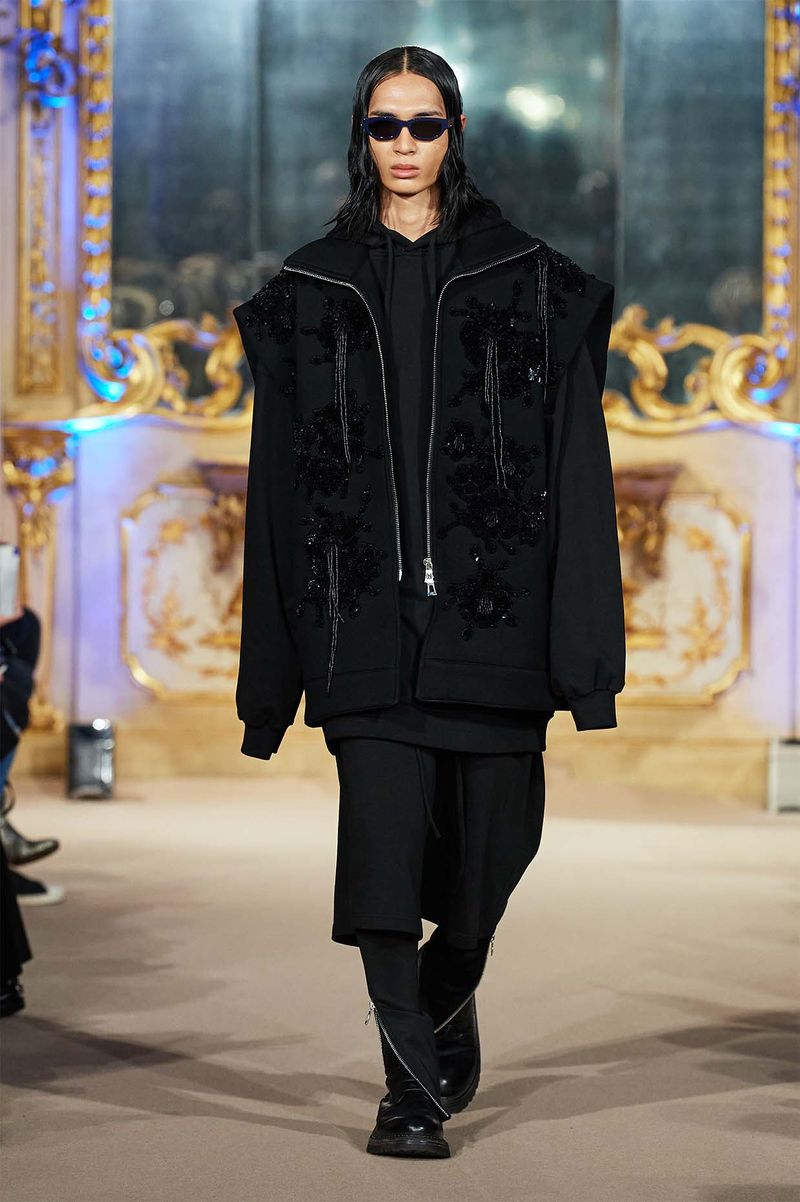 His constant design evolution becomes evident with each collection. Kapoor's stronghold on global-local ideas in the menswear category throws new light on the Indian market which has been largely known for wedding couture and womenswear.
For Kapoor, fashion has mostly been about ideologies — be it through crafts or storytelling. "I would not hold a designer responsible for the representation of craft. I would keep it individualistic. However, it would naturally flow in your thought process but one may not abide by it if it is not their preferred language," he shares.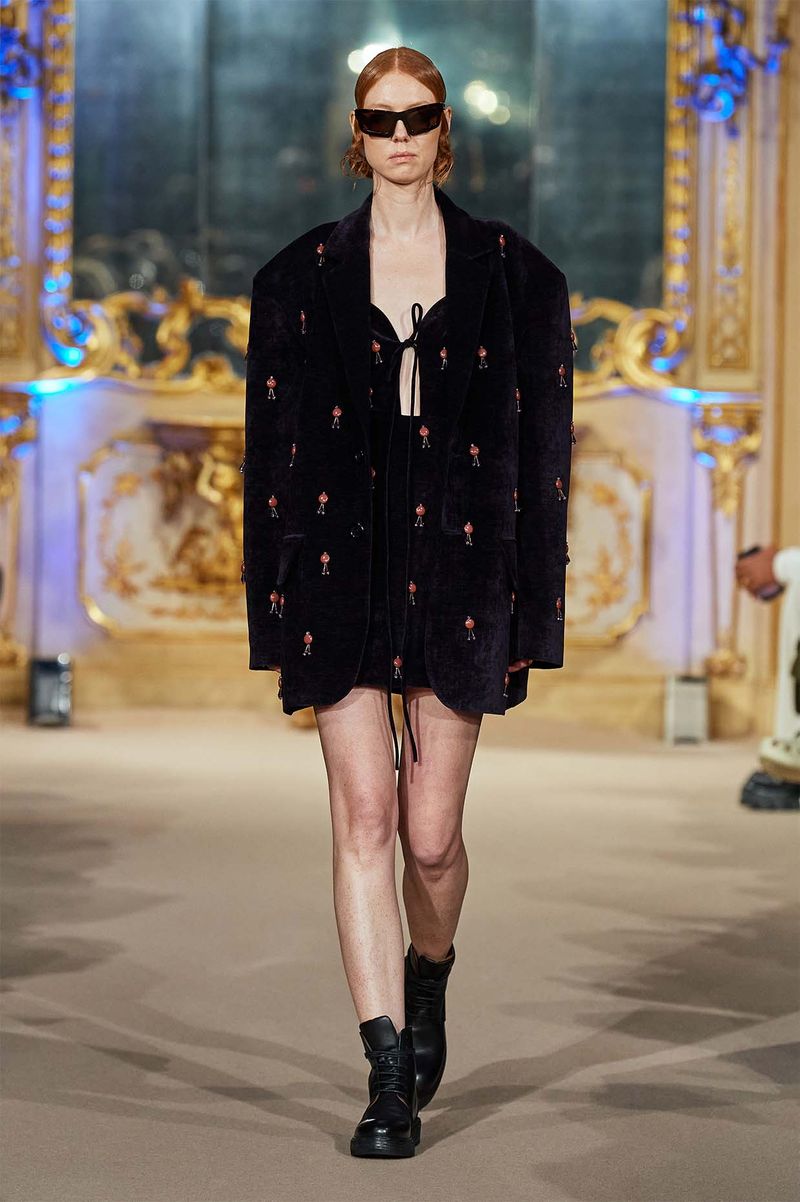 While one might take the language of clothing as a drive for visual enhancement, the designer views it as a medium to support one's psychological and spiritual growth. Mindfulness and mental well-being remain at the core of his collections. "The feel-good factor and the psychological impact that clothes bring to our minds are key to each of our creations," tells Kapoor. The merry interplay of high couture, streetwear and one that blurs gender-specific designs brings forth an empowered aesthetic, "through colour, surface and texture we can seamlessly alter the inner experience through the outer appearance".
For now, the designer is basking in the happiness that his collection turned out as envisioned and is positive about market traction. "You know, lots of dreaming and clarity of thought alone can make magic. At the end of the day, we want to feel good," Kapoor concludes.
---
Photo: Dhruv Kapoor