Fashion and beauty are two intertwined industries. And no one can understand this better than B-town's favourite and India's 'larger than life' designer, Manish Malhotra. Be it changing the face of fashion in cinema with his bold looks in Rangeela, Dilwale Dulhaniya Le Jayenge, K3G, and Ae Dil Hai Mushkil among others, or dreaming up looks for his eponymous couture label, the designer believes that "beauty looks have always held importance, be it back in the day or today."
Although his tryst with this industry is over 30 years, in the year 2018, he decided to embark on a new journey experimenting with makeup and skincare with MyGlamm. According to Manish, just like the right outfits are important to awaken the character in a film, beauty looks fill the missing gaps too. And that has resulted in him celebrating the third anniversary of 'Manish Malhotra Beauty by MyGlamm'.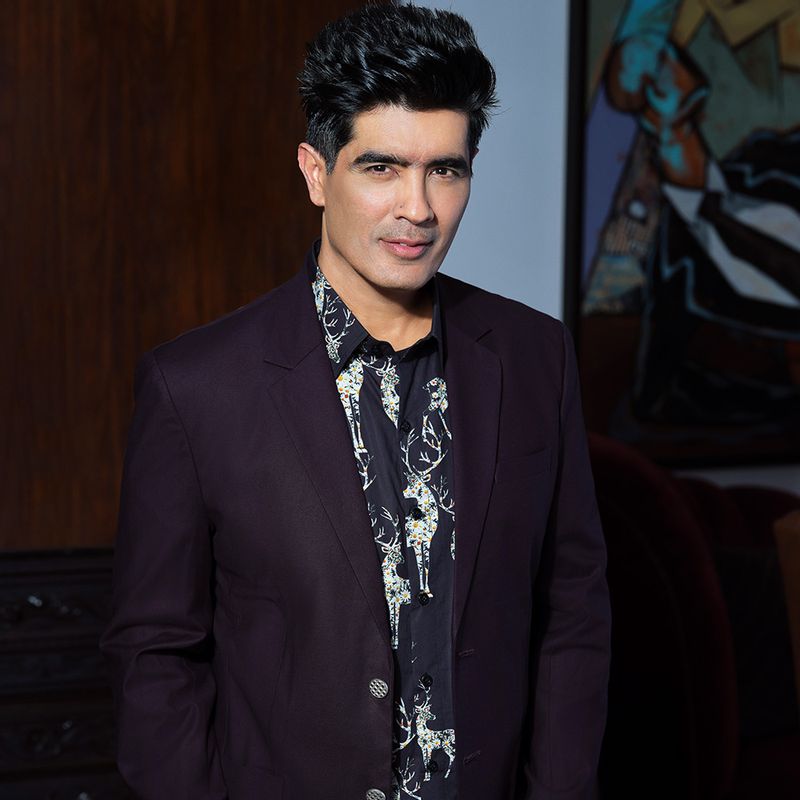 "Makeup is something that has always interested me, whether it's styling an actor, a movie, my fashion films, or shows. When I shoot my collection or when I'm at a fashion show, I do a lot of mood boards for makeup. Makeup is my way of enabling consumers to enjoy luxury every day and anyway.  So finally after 16 years with the brand and 31 years in the industry, I collaborated with MyGlamm on a luxury beauty line in 2018 as that felt like a natural next step," he opens up.
For the designer who's constantly on the lookout to add a lot more dimension within his genre, makeup naturally fits into the journey. After all, the art of makeup is a celebration of your own style and so naturally, the beauty brand began with an OTT makeup lineup with innovative products like multitasking lip, eye, and cheek metallic chalks, glitter eyeliners, liquid matte lipsticks, gold mascara, shimmering eye shadow palettes, and more. When skincare achieved a great new height during the pandemic, Malhotra seized the moment with skincare products focusing on Indian ingredients such as amla, kesar, haldi, and ginger amongst many others. "Makeup and skincare go hand in hand," shares the designer.
While Manish Malhotra Beauty recently launched its first bridal beauty edit in sync with his couture label's wedding season collection, Nooraniyat, he celebrates three years as a beauty entrepreneur. We caught up with the glamorous designer and spoke to him about the impetus behind Manish Malhotra Beauty. 
Edited Excerpts: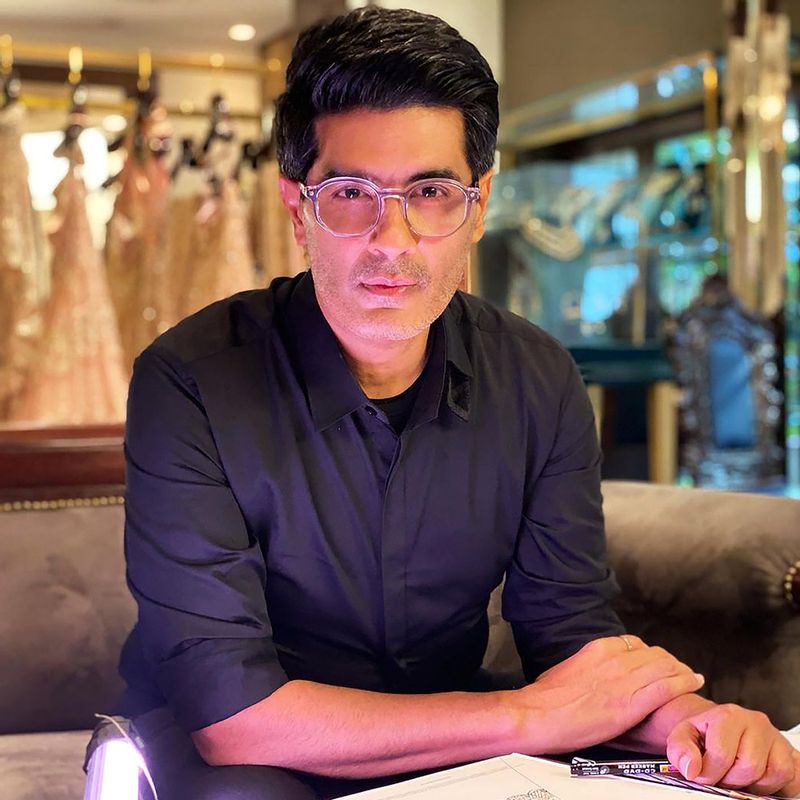 1. How do you feel about the three-year-long journey of MMB?
During this three-year journey, as an entrepreneur and a collaborator, I am amazed at what we have created this year and most importantly I am humbled by the positive response by our patrons. The support the brand has received is so important to me, it motivates and inspires me to create more products that women want. This year we are doubling our collection, offering products never seen before in India and ensuring that we are accessible to the Manish Malhotra Beauty woman.
2. How have beauty looks changed since the 90s?
Beauty looks and trends have evolved a lot since the 90s movies. There was a time when bold lips and double-layered eyeliner were in vogue, but right now a more natural and minimalist look is on-trend. Beauty always occupies an irreplaceable place as it's constantly evolving.
3. How do you decide on the beauty look for your collection or movie? 
Back then when I started my career, I was new in this industry. I used to ask for a script and still do so to understand the role and the personality of the character. Even for makeup, the character brief is important to uplift the look and infuse that liveliness. If the actress is playing a shy girl then all tones move to neutral and we use soft eye makeup and nude lip shades, whereas if the character is bold, then her choice of colour tones reflects that. So, everything goes according to the character brief.
4. What is your goal behind launching skincare products?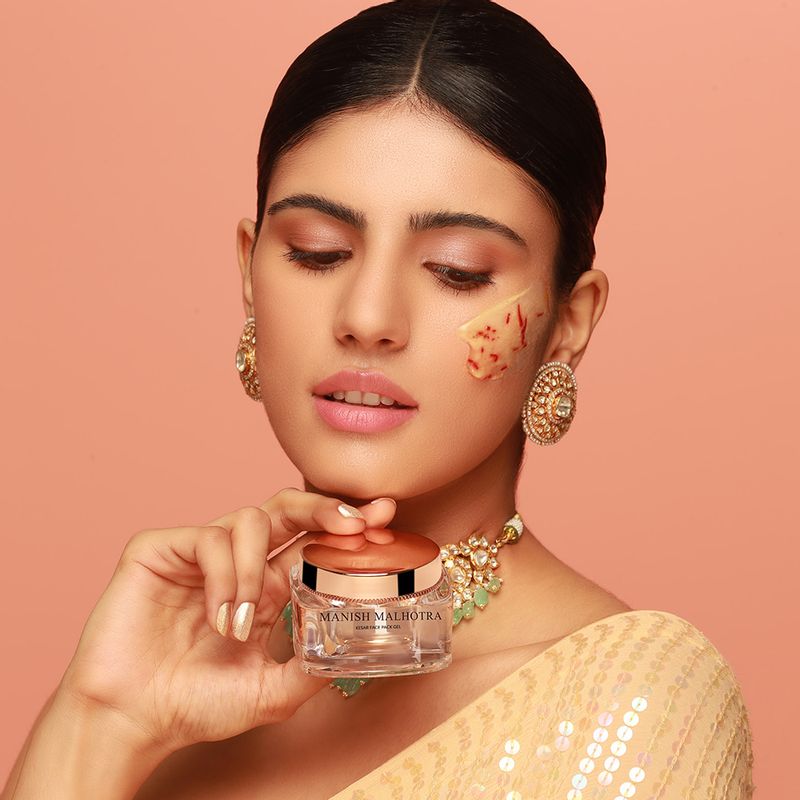 Our skincare line contains all the goodness of natural Indian ingredients that offer amazing benefits to every Indian skin type and even focus on reviving Indian craftsmanship and heritage. They are made with locally-sourced ingredients that support and encourage local artisans (many key ingredients are from local farms in Himachal Pradesh). We've always trusted homemade beauty, but have forgotten it in the recent past. Amla, kesar, haldi, ginger and many other such ingredients are brought back in our formulations to offer a complete solution. That is also the philosophy behind this range: reviving the Indian tradition of skincare. That is what makes my skincare line stand out from other brands.
5. Tell us about your own skincare routine and the products you use?
It's a mix of the face gel, scrubs and natural packs from my own collection. And, of course, I never leave home without applying sunscreen.
6.  From couturier to beauty entrepreneur, how are you enjoying the journey? 
Manish Malhotra Beauty is the first-ever haute-couture make-up range from an Indian design house and we take pride in that—and we are leading the way with our skincare range. Personally speaking, I love creating every bit of all of my brands, therefore, could never choose one over the other.
7. How can brides make their makeup looks a celebration of their own style?
Brides these days want a fresh, radiant look and are more aligned with a natural look rather than a baked or matte one. We aim to show how a bride can achieve this look while still looking like the traditional Indian bride she wants to look like.
8.  What would be your favourite beauty trend?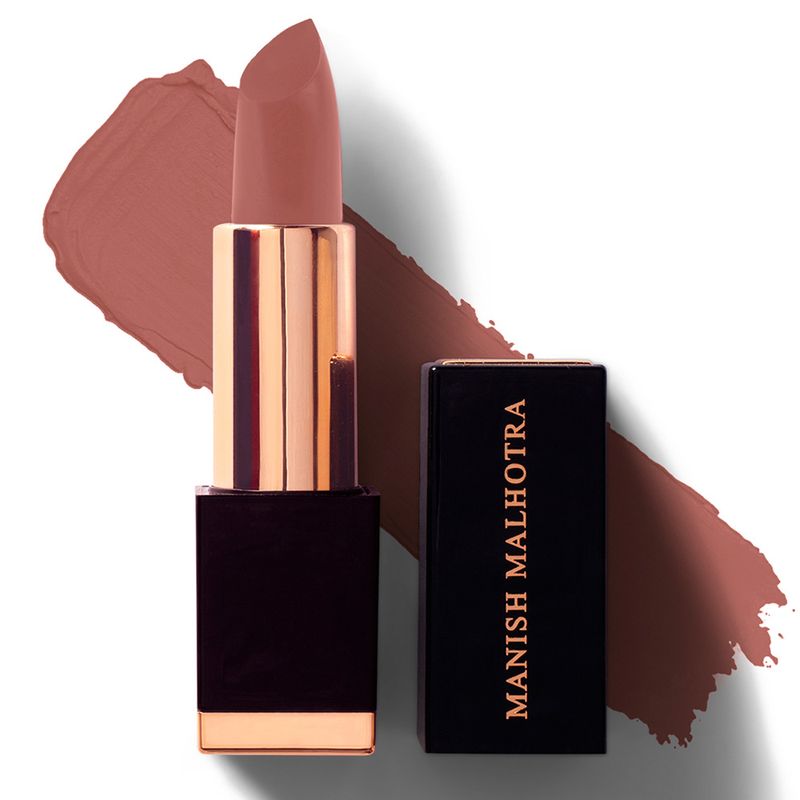 My favourite trend would be metallic eye makeup paired with a soft lip colour or just plain eyes paired with a dark lip colour.
9. What has been the ultimate mantra behind Manish Malhotra Beauty?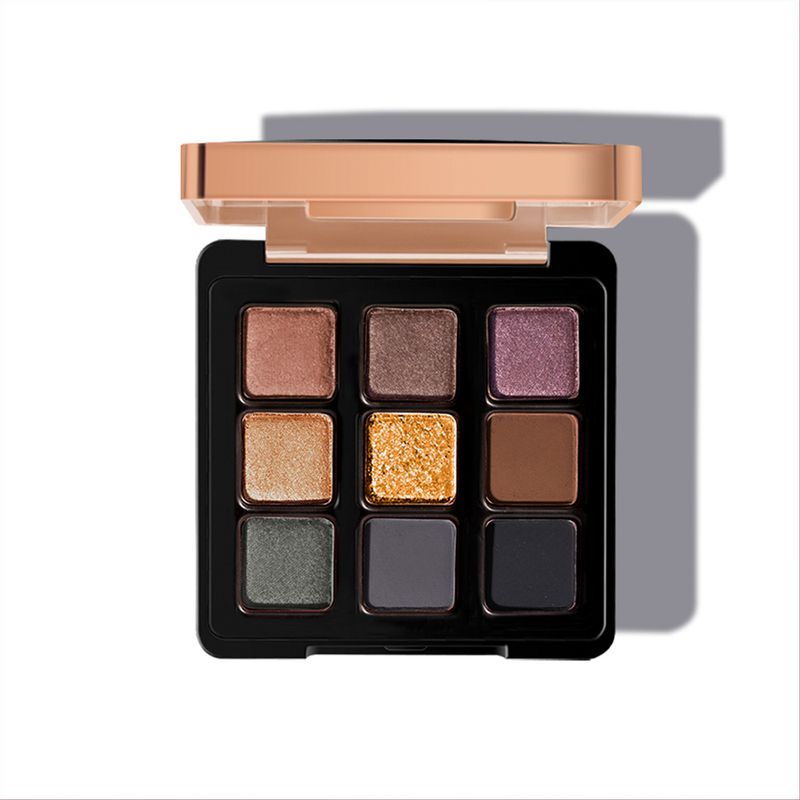 Farm to face is the idea behind Manish Malhotra beauty, using locally-sourced natural ingredients. I've always believed in connecting with my roots—our Indian heritage and skin rituals—that have been tried and tested for centuries, and I thought we should celebrate this through our products. Featuring local ingredients, supporting and encouraging local artisans—this skincare range offers the best of both worlds.
10. Where do you think fashion and beauty are headed together? 
Together, both fashion and beauty are on a constantly evolving journey. Both are becoming more experimental; it is all about making a statement and embracing self-expression. The prime focus should be to be in sync with one's own personality. That's when the magic of both fashion and beauty will come together and show the power they have.
---
Photo: Featured Brand