You may know Anusha Dandekar for her VJ (video jockey) skills and style files from MTV's House of Style or her roles in Delhi Belly and Viruddh—but the VJ, host, and actor is just as occupied behind the camera spearheading a conversation about inclusivity in beauty and shattering the stigma around brown skin in India and abroad. From her days in Australia as a brown girl to her time in India, Anusha had long identified the beauty industry's obsession with light-skinned women, and the resultant issue of colourism that needs representation all over the world. However, it was an extremely photoshopped advertisement that made a brown-skinned woman appear white that really motivated her to launch her own beauty brand, and bring about a change in the beauty industry. 
In 2020, she even co-founded a cruelty-free beauty venture with businessman Gaurav Kumar. They named it BrownSkin Beauty, a brand specially crafted for women with brown skin. In a freewheeling chat with Zee Zest recently, Anusha spoke on the importance of realistic beauty standards, what beauty means to her, her vision for her business venture, and shared her top five secrets to healthy, glowing skin.
Edited excerpts:
1. What does beauty mean to you in 2022? 
In 2022, I think it's all about self-care. Now more than ever, we're taking care of ourselves to the core—from skin to hair, and even mind. And looking after all of this enables our real beauty to shine through, which is important.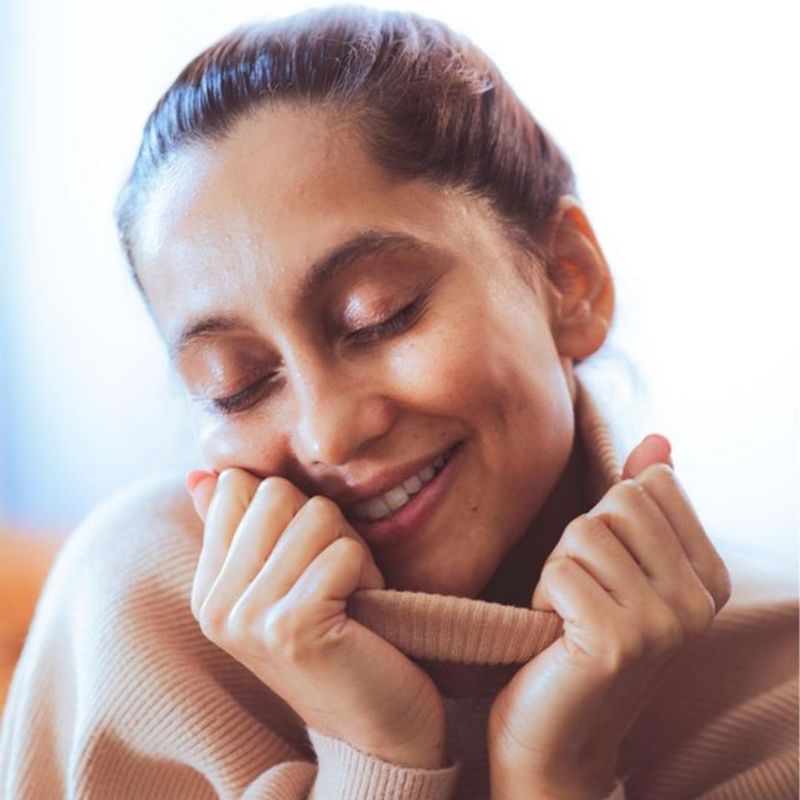 2. What is it about beauty and skincare products that's so powerful to you?
When your skin feels good, automatically your day gets better. That's the power of beauty products—they help you feel good about yourself. These products don't hide who you are but enhance it.  
3. Congratulations on the launch of BrownSkin Beauty's Brown Bakery range. What does this new range of products consist of?
The Brown Bakery range is our first winter collection, which is truly browned to perfection. I think it's important to look after our skin not only based on skin type and tone but also, seasons. When you have a brand that guides you through it, it makes it even easier to follow a certain routine.
Brown Bakery consists of four cruelty and paraben-free products loaded with the goodness of cinnamon, honey, and vanilla. A face and body lotion, serum, moisturising face scrub, and night cream are part of this skincare range. 
4. What inspired you to launch BrownSkin Beauty?
Two things inspired me to introduce BrownSkin Beauty. The first reason is: growing up as a brown girl in Australia and needing representation all over the world. And second: coming to my home country, India, and realizing 'brown' is a bad word, although it shouldn't be.
We [Anusha and her business partner Gaurav Kumar] wanted to create a skincare brand that would take pride in brown skin and change the way we, as people, look at ourselves—along with the idea of skincare in India. We aim to see customers feel confident about who they are and feel great about themselves.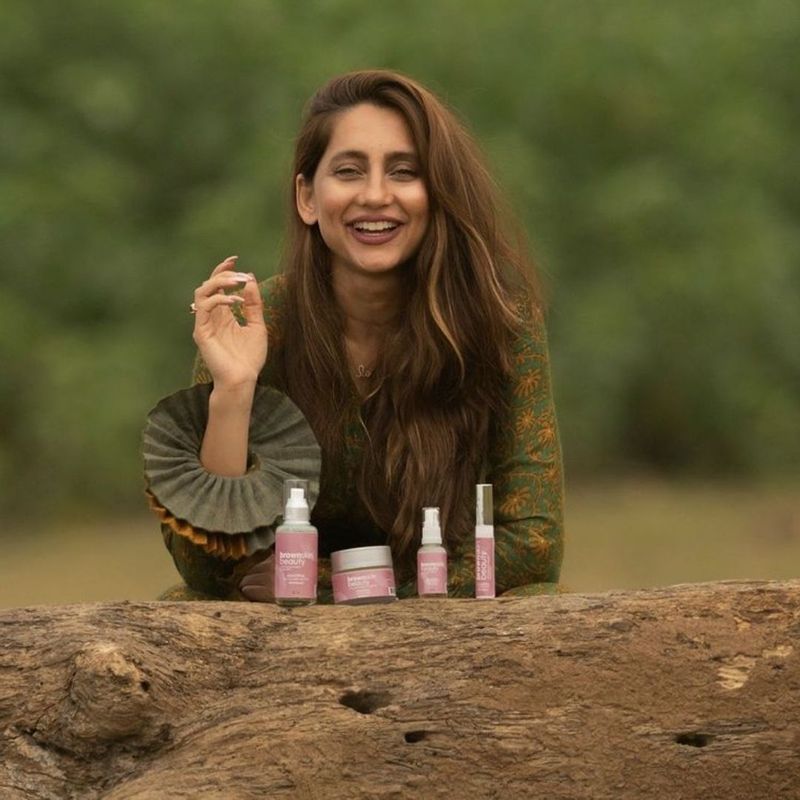 5. What would you say is the brand's philosophy? Does it have any influence on your Indian-Australian heritage?
My philosophy and hope are that one day I won't have to sit and explain to people that we all are beautiful. I want people to feel empowered by their skin colour, their looks, their flaws, and embrace it all!
Being a brown girl in Australia, I faced a few instances of bullying, and that's when the importance of representation struck me. When I moved to India, it was quite a shocker. I thought I was finally home, among people who look like me. I thought the discrimination had ended, but soon enough I realised that we were more discriminative. Yes, we are different shades of brown but are still brown, and it's beautiful! 
6. Do you think that being a beauty brand owner yourself gives you a new perspective on the industry and how people consume products?
I've been associated with the fashion and beauty industry of India since the beginning of my career in 2003. My first show was Stylecheck on MTV. I remember seeing how the beauty industry was catering to a particular shade. However, after years of working in the TV industry and I realised how most of my audience felt discriminated based on their skin colour. I felt it in my bones that it was time to bring about a change and be the voice for inclusiveness in beauty.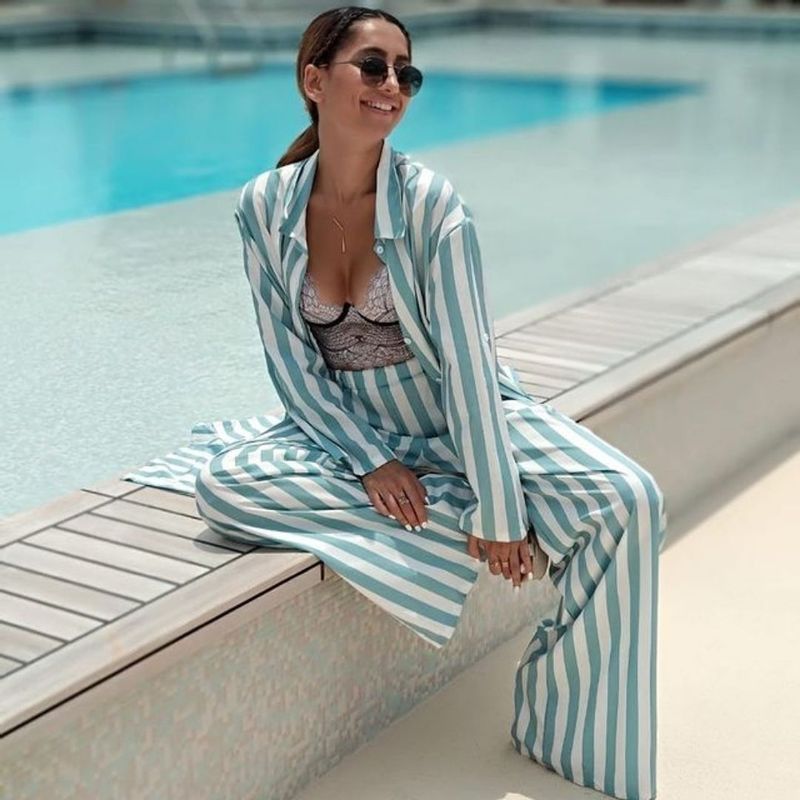 7. What, according to you, can the Indian beauty industry do to become more inclusive?
I strongly believe that brands need to speak out for the things they believe in— be an inspiration and say or do what they believe in. But, most importantly, mean it! Understand your audience and give them realness. 
8. Who is your beauty icon? And how would you say he or she has inspired you?
My mother inspired me a lot. She is stunning!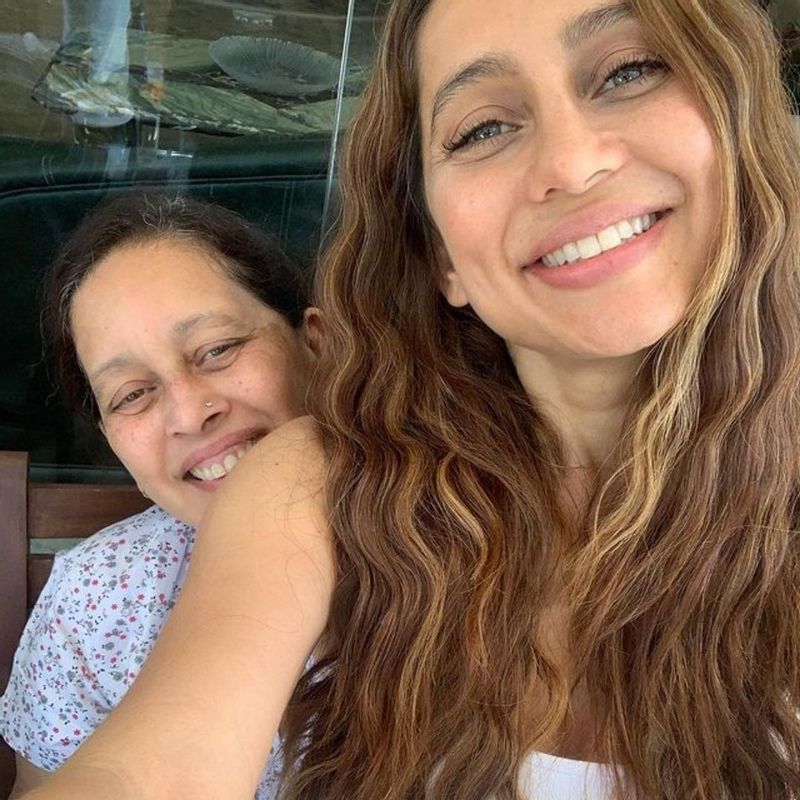 9. Lastly, what are the trends that might pick up in the beauty space this year, according to you, and why?
Conscious consumerism is one trend that is going to pick up furthermore since there is a constant dialogue towards sustainability, being cruelty-free, and much more. We've added to that by being the pioneer of inclusivity. 
---
Anusha Dandekar's top 5 beauty secrets
1. Aloe vera gel
"Aloe vera gel helps keep our skin clear and fresh. I've suffered from melasma, acne, and dullness, and this would make the perfect base before I'd apply any products. Keep the plant in the fridge, and it acts as a cooling and healing mask for the skin," she says.
2. Clean skin is key
"It is extremely important to let your skin breathe and hence, I ensure to take every bit of make-up off my face and neck before going to bed. I follow it up by moisturising."
3. Block that sun! 
"Over the years, I have learned about the importance of sunscreen. Now, no matter what the season, whether I am indoors or outdoors, I apply sunscreen and try to protect my skin from sun damage."
4. Drinking enough water
"I drink three litres of water a day on an average to keep my body hydrated. However, I ensure I don't drink too much water because that may cause bloating."
5. Exercising
"Another secret to glowing skin is to engage in physical activity or exercise regularly. Exercising helps flush out toxins and makes our skin glow from within. And it also makes one feel lighter and happier."
---
---
Photo: Browskin Beauty and Instagram/Anusha Dandekar