We all want to know the secrets behind celebrities' glowing skin and chic style. Thanks to Instagram, we have been more or less learning the secrets of their skincare routine and watching them put on makeup. If you're looking for a celebrity page to uncover the tricks for a meticulous dewy skin or pull off that sun-kissed look, then know this: actor Athiya Shetty is a powerhouse of beauty and makeup. She might have done three movies till now since her big 2015 debut with the romantic action film 'Hero' for which she received the Dadasaheb Phalke Excellence Award and a Filmfare award nomination for the Best Female Debut. She also starred opposite Arjun Kapoor in Mubarakan and was last seen in Motichoor Chaknachoor, which released in 2019. One look at her Instagram profile and her skin-first selfies will make you want to take your skincare routine extra seriously. 
Could we miss a chance to quiz the actress on her favourite beauty and wellness routine? Never! That's why we caught up with Athiya at the launch of Sephora's flagship store in the national capital and are here with her beauty must-haves and tricks.
Here are some edited excerpts from the conversation:
1. As someone who sets beauty goals constantly, what are your skincare must-haves?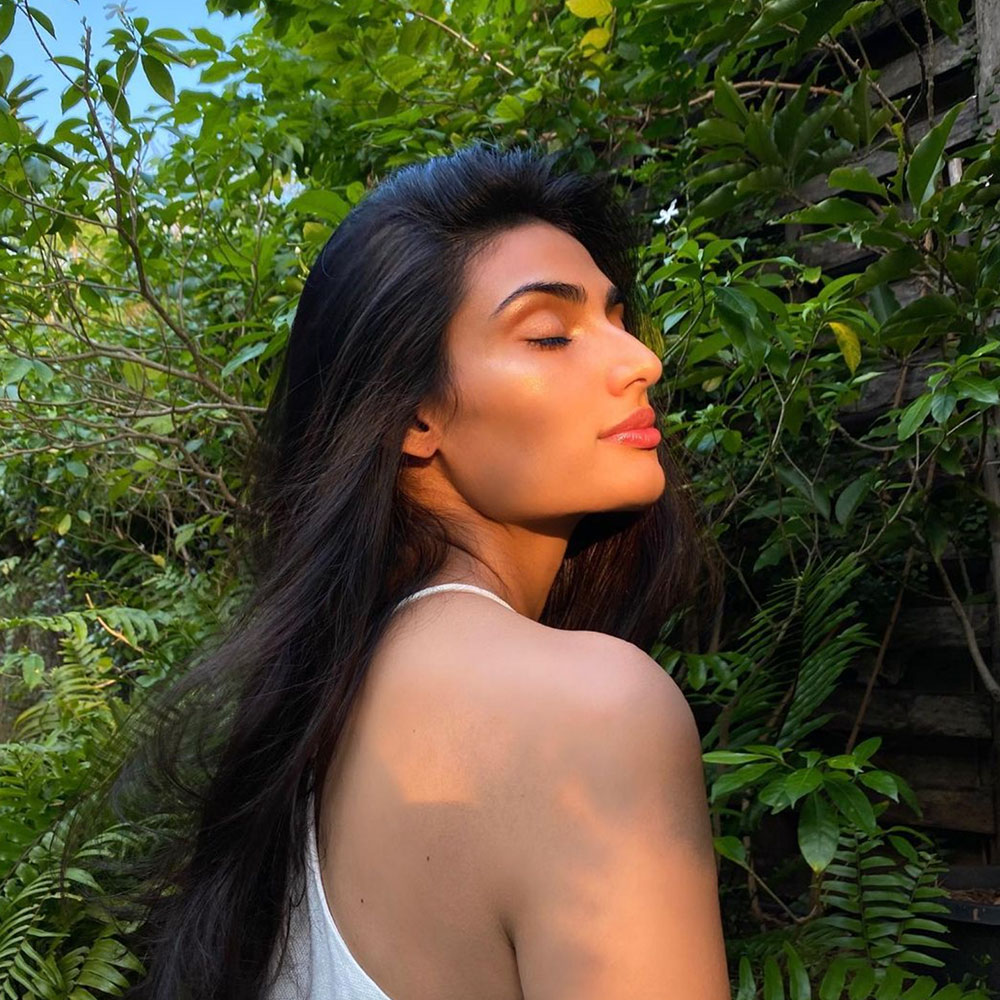 My must-haves include a really good sunblock, a lip balm, and an eye cream for the night. Also, make sure that you have enough water and keep yourself hydrated all the time—which is the most important thing.
2. What's the one skincare trend you'll never forget?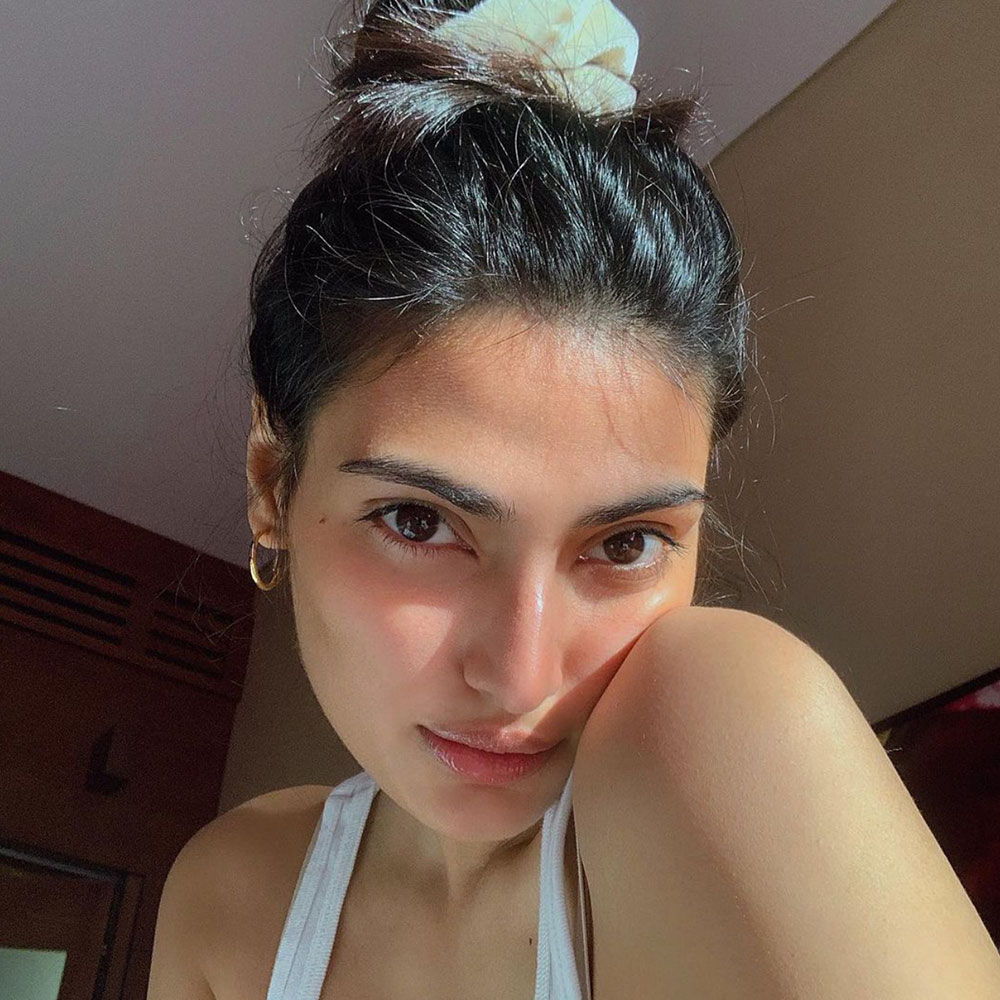 I don't believe in trends. However, I am gradually learning about the ingredients that go into skincare products. Skincare is definitely not a 'one size fits all concept. It is very important to know which ingredient suits your skin type and accordingly choose the final product.
3. Since a lot of your work involves travelling to various places with different climates, does your beauty routine change according to the place?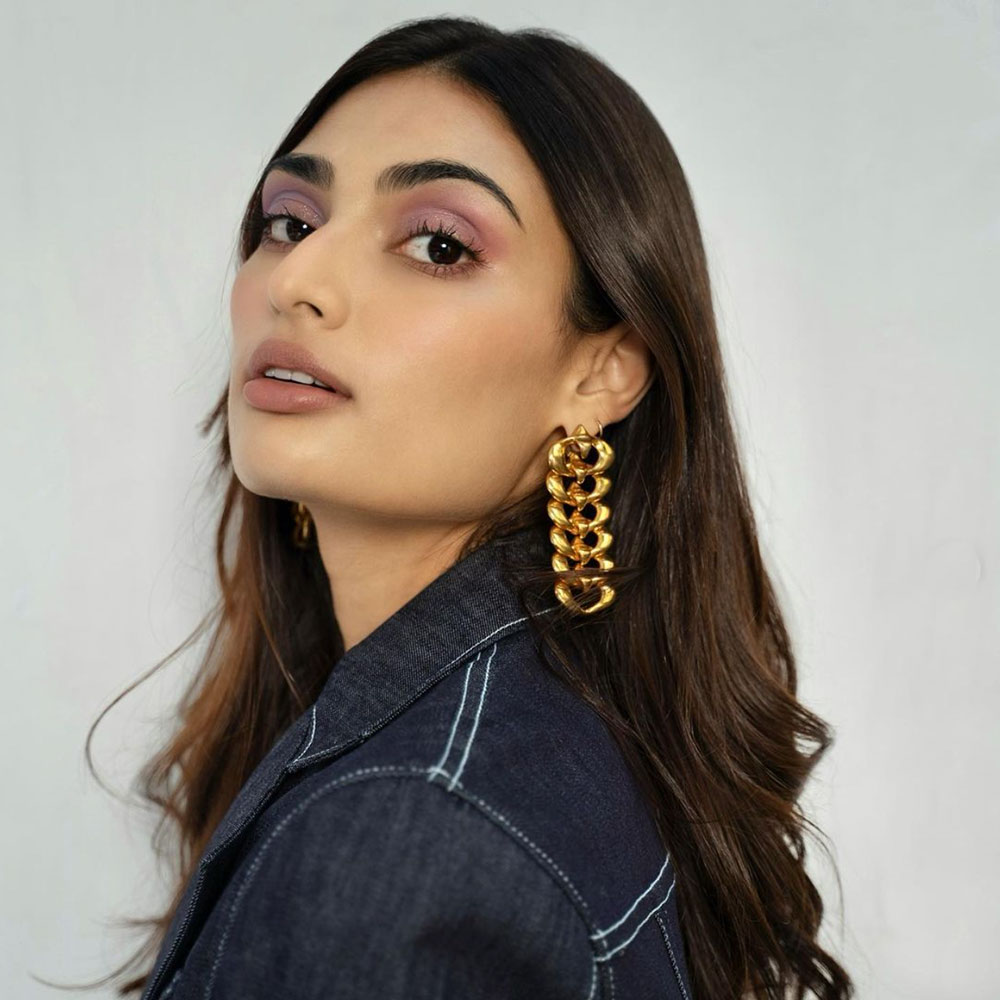 If I'm travelling to a cold place, I make sure to carry a very good moisturiser always. My skin tends to get very dry in cold temperatures. Of late I've started using the Sunday Riley moisturiser, and it's suiting my skin very well. For summers it's mostly my sunblock. And of course, hydration is key for both seasons.
4. What are some must-haves you cannot travel without?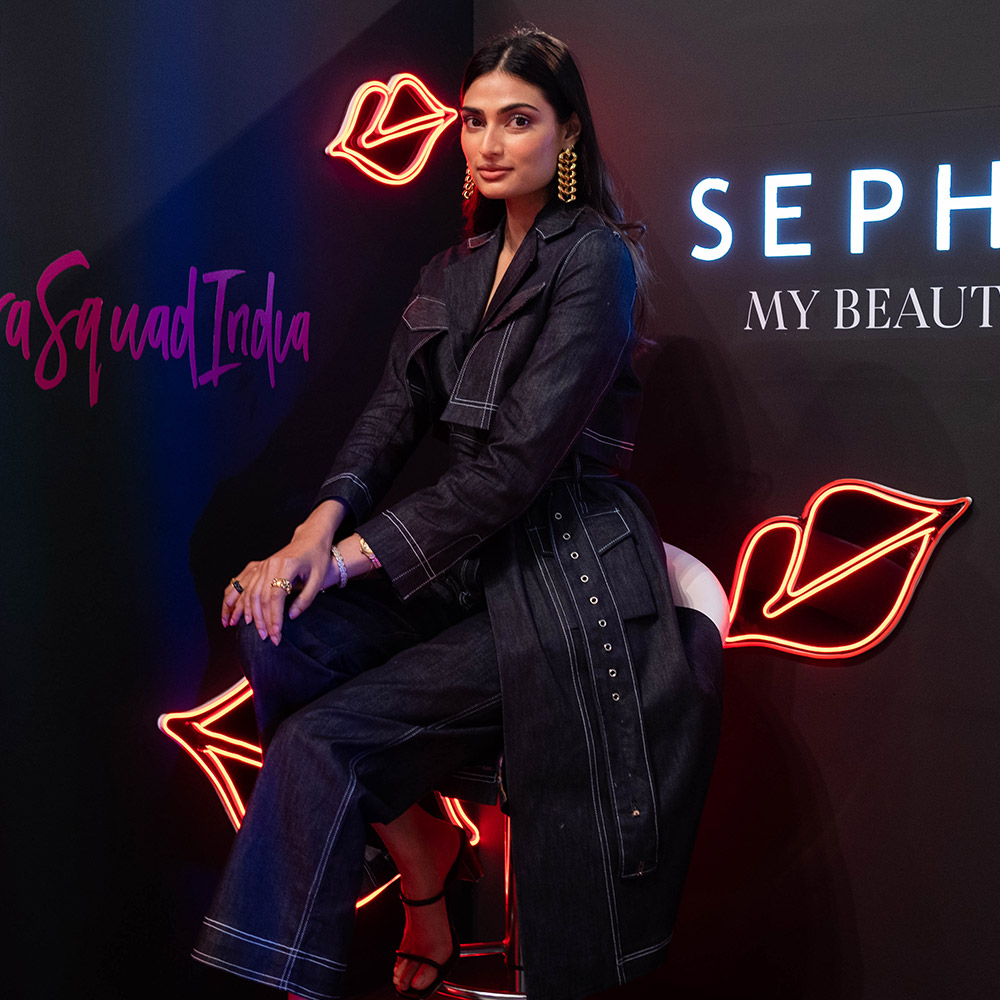 My top travel must-haves include a good moisturiser, sunblock, lip balm, and mascara. I also love face masks. So, if my schedule allows, I put on a mask and just relax.
5. What is a camera-friendly makeup tip you'd like to share with your fans?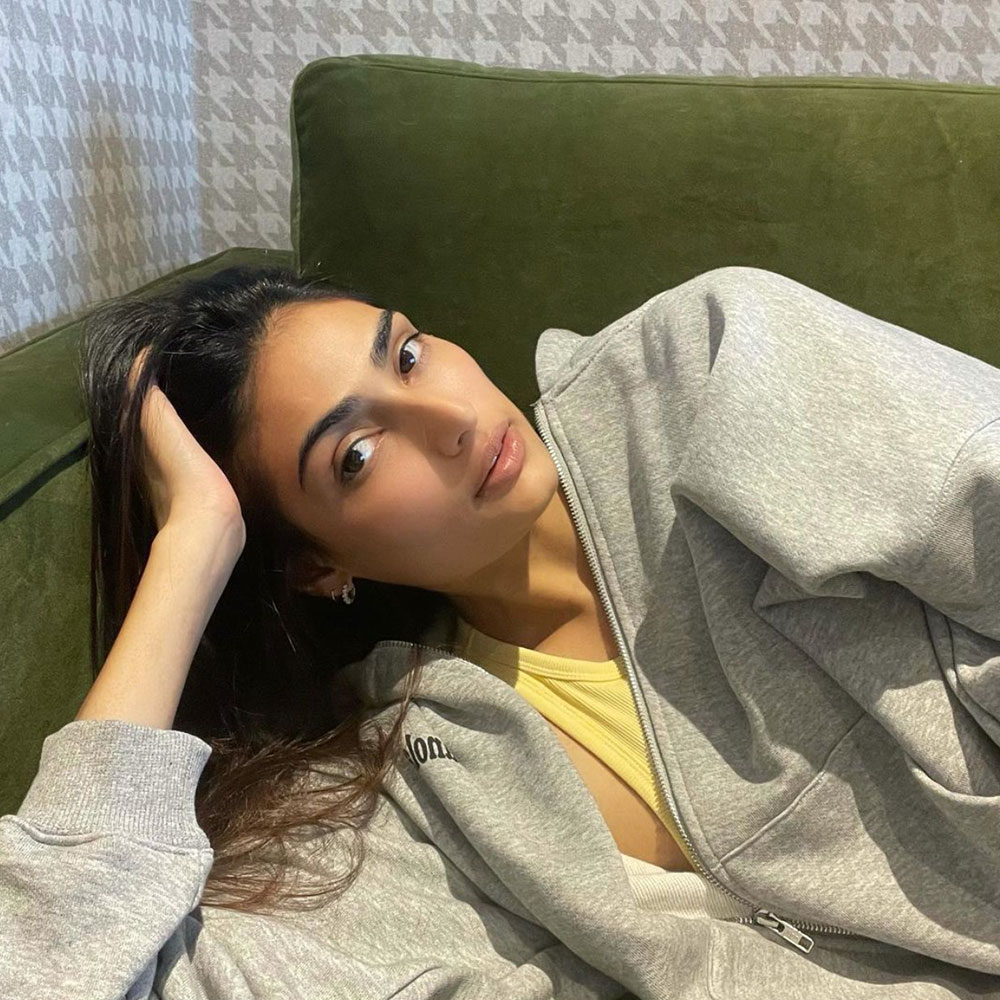 The best camera-friendly make-up tip would be to apply a good moisturiser followed by a good mascara and blush. Keeping your look dewy does the trick well.
6. What is that one makeup trick that you've picked up on your job?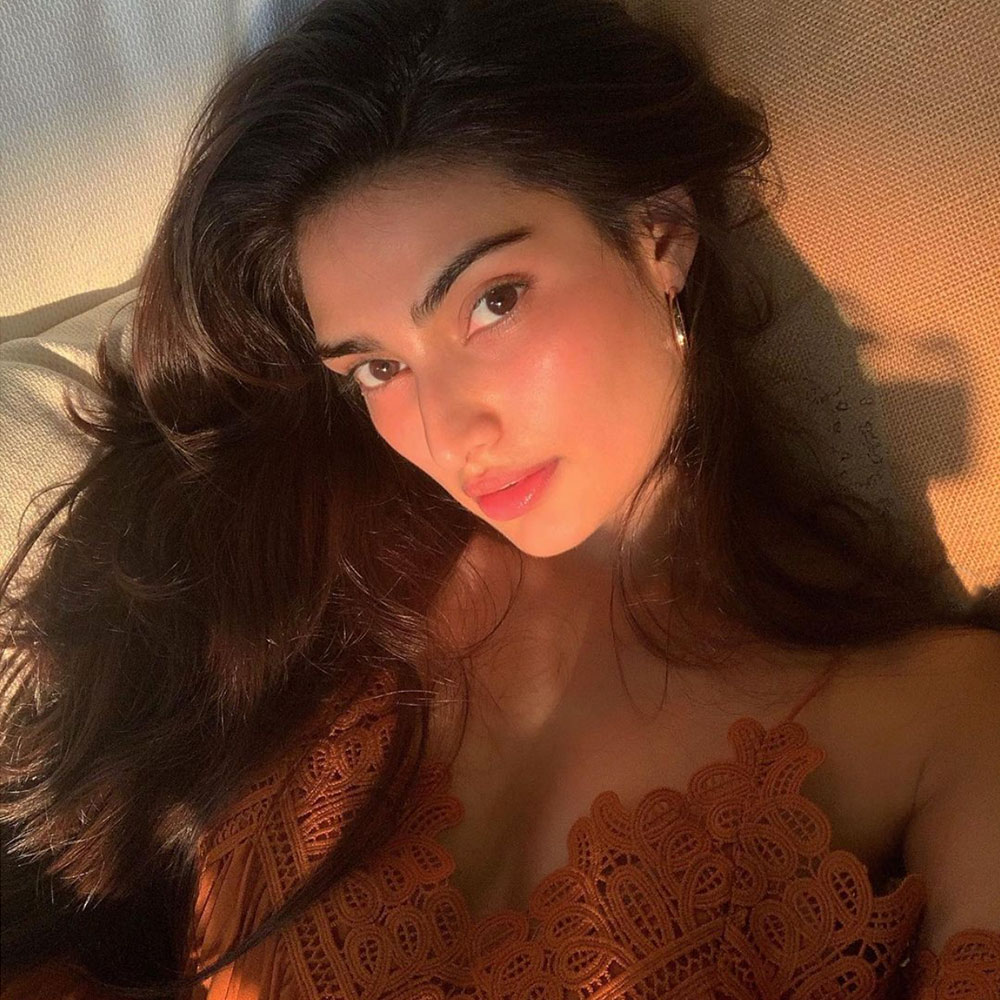 I've learnt how to use one product both as a lip and cheek tint. If I have a pink lipstick with me, I'm sorted—I don't need anything else.
7. Any beauty products that you always pick up when visiting Sephora?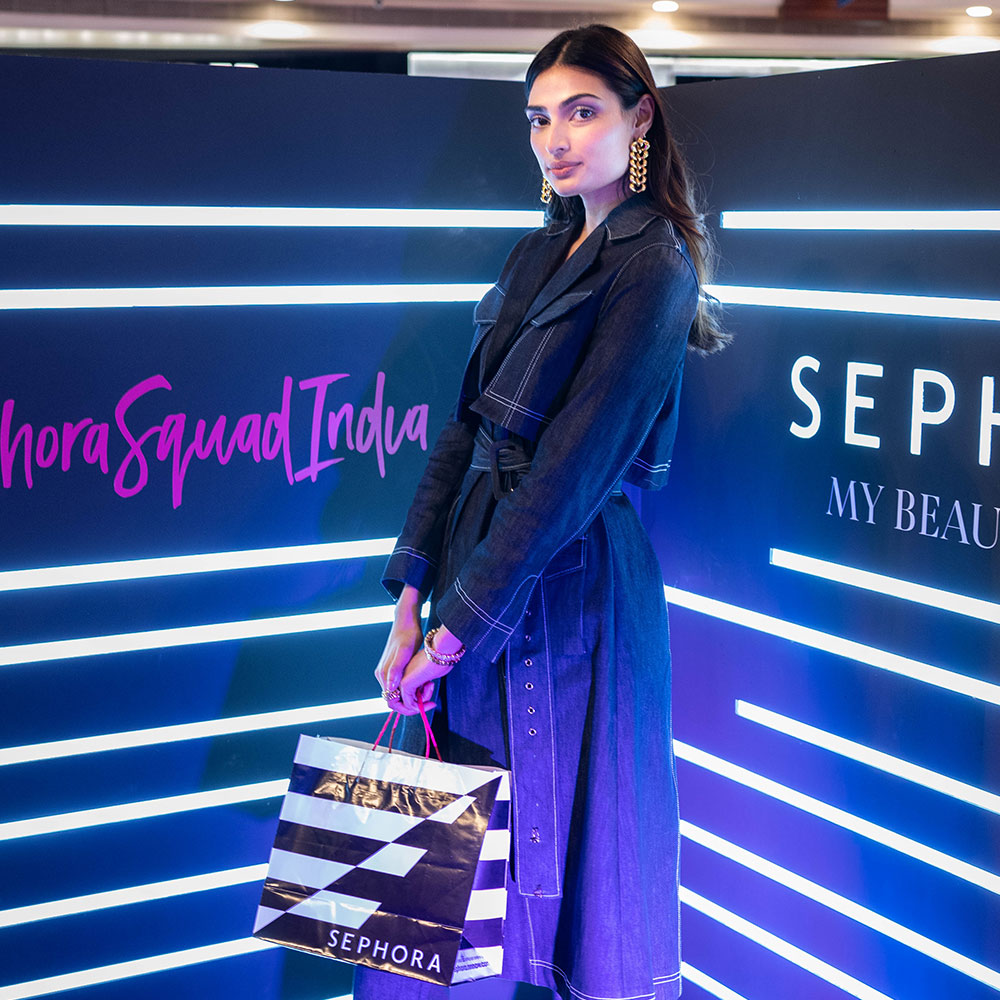 Sephora, as we all know, is one of the world's best beauty retailers and it really sets itself apart when it comes to the best in skincare and makeup. I'm always spoilt for choice and blown away by the variety they have. It's a place where everybody feels welcomed and there is something for everyone. Whenever I visit Sephora, I always tend to pick up the Sunday Riley moisturiser and Benefit Lip & Cheek Tint.
Photo: Instagram/Athiya Shetty; Sephora