As someone who always writes her own rules, Malaika Arora exhibits a sense of self-determination, whether it is about her personal life, her career or her style. But only a few can match her penchant for fashion combined with great fitness and her repertoire can always give you more than enough fashion inspiration.
"Always comfy with a dash of glam!" as Malaika likes to call personal style. You can consider her as your next-door girl who is always on the go, yet her wardrobe is carefully curated to help her look her stylish best always. Laidback, relaxed, chilled - that's her style.
And now, she brings the same with a fun collaborative collection of the much-loved celebrity lifestyle brand, The Label Life with Disney titled 'It's The Time To Mickey'.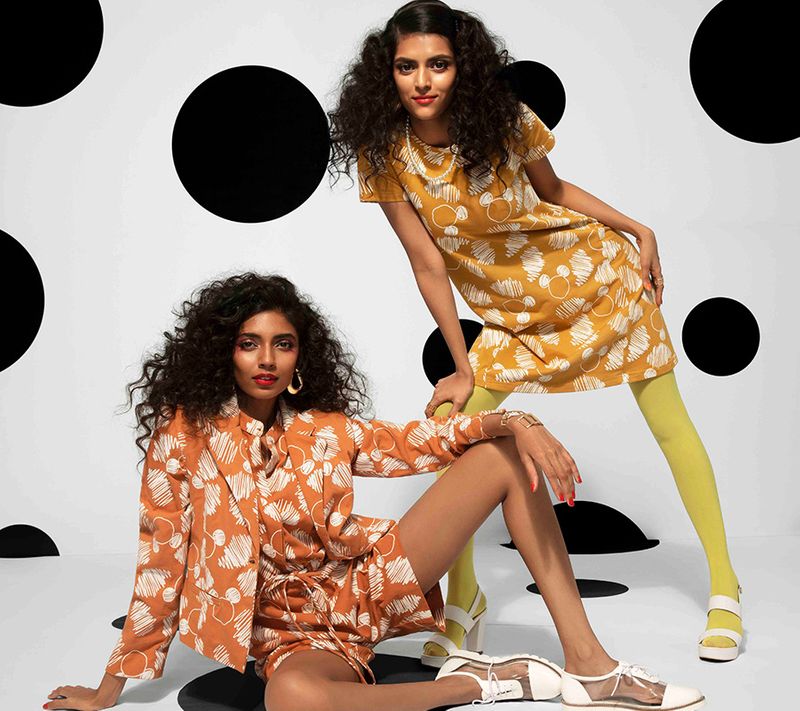 This collection is an edit of 30 styles, inspired by the beloved Mickey Mouse albeit in a new avatar. "Always chic, cool and a little bit adventurous, which actually describes this Disney edit perfectly and me too," Arora describes. An unconventional representation of Mickey depicted in the form of interesting designs like doodles and scribbles adorning the clothes in unusual placements and formats, makes this a collection one for the ages.
For fashion, nostalgia serves as a mood board now and the collection is served as an avatar where nostalgia is given a hip boost. "There is nothing more nostalgic than Mickey Mouse and his fun, playful energy we have all grown up with! It celebrates the joy of nostalgia and is everything you need now!" she remarks.  
While Mickey himself is sketched out in his classic colours, the pop hues of the outfits add an element of happy energy. It comes with a range of silhouettes from transitional separates to breezy dresses that are classic 'wear-on-repeat' styles, seamlessly easing into effortless outfits for work, the next vacay, or even that quick Sunday brunch. "We must all practise a style-forward attitude rather than a trend-forward one where our ensembles need to be worn at least five different ways," Arora adds.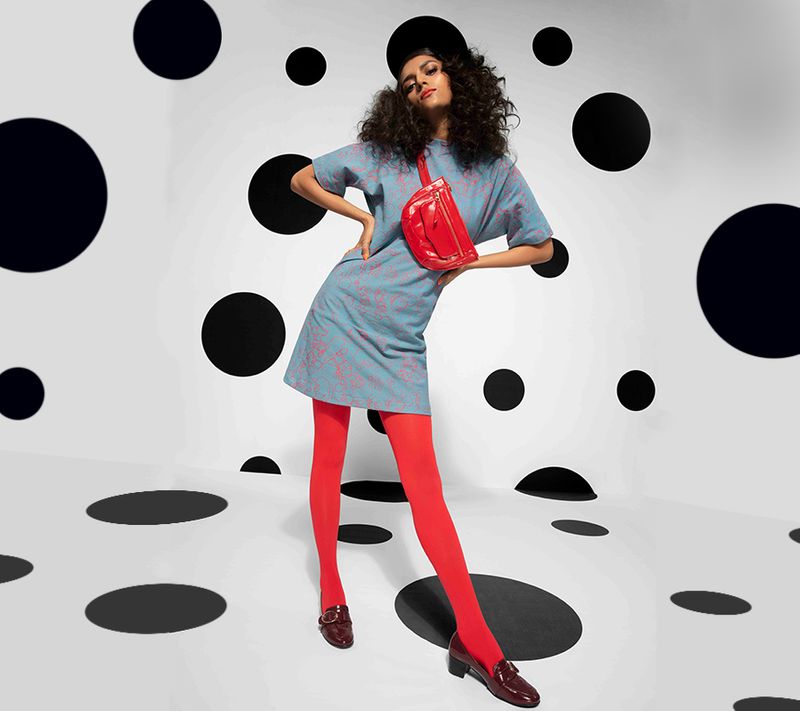 From her impeccable sartorial choices to inspiring women to live life the best, she does it all in her inimitable style. And when you have a chance to quiz the diva on her timeless wardrobe picks, you want to know all about her style philosophy.
Edited excerpts:
1. How do you feel about designing such a nostalgic character?
I am nostalgic and elated to be designing a collection with Disney's Mickey Mouse. It was the right time for this nostalgic collaboration too. We knew as a team that it was time for something colourful, joyous and nostalgic. Mickey Mouse inspired us to do just that!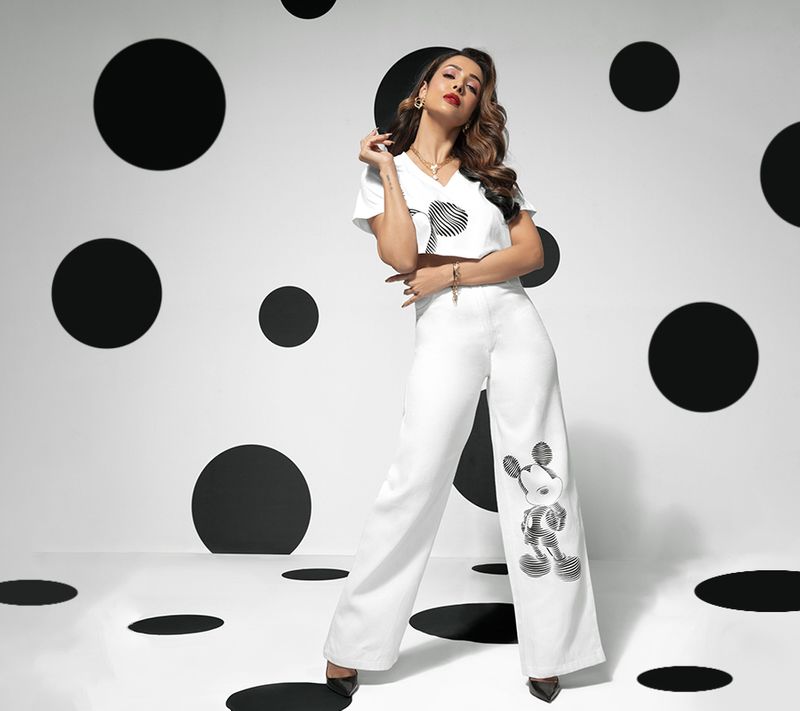 2. What are your earliest memories associated with the character, Mickey Mouse? Do you have a favourite Disney character?
As a kid of course - who was not in love with Mickey Mouse?! He always adds a smile to every face. Super cheerful and always with a positive outlook - I will always remember him and now wear this collection fondly.
3. You have highlighted that the ensembles are high on 'wear-on-repeat'. How important do you think it is for everyone to practice this?
In a world where we need to practice sustainability at its highest level, being smart about our wardrobe choices is very important. The Label Life designs and styles signature essentials with the single-minded goal that they can be worn in at least five different ways. We practise a style-forward versus a trend-forward attitude in our design. In fact, the Disney Edit is designed to mix and match pieces as well as wear with your wardrobe basics seamlessly.
4. Any style tips to repeat clothes like a chic pro?
It's important to have a few pillars in the wardrobe that match everything. Mine are blue jeans, black trousers and a white shirt, that's it! I can match these with any piece of the Disney edit or any couture piece off the runway too.
5. Who are the style icons that inspire you?
I inspire myself every single morning. And that's what we all really need to do!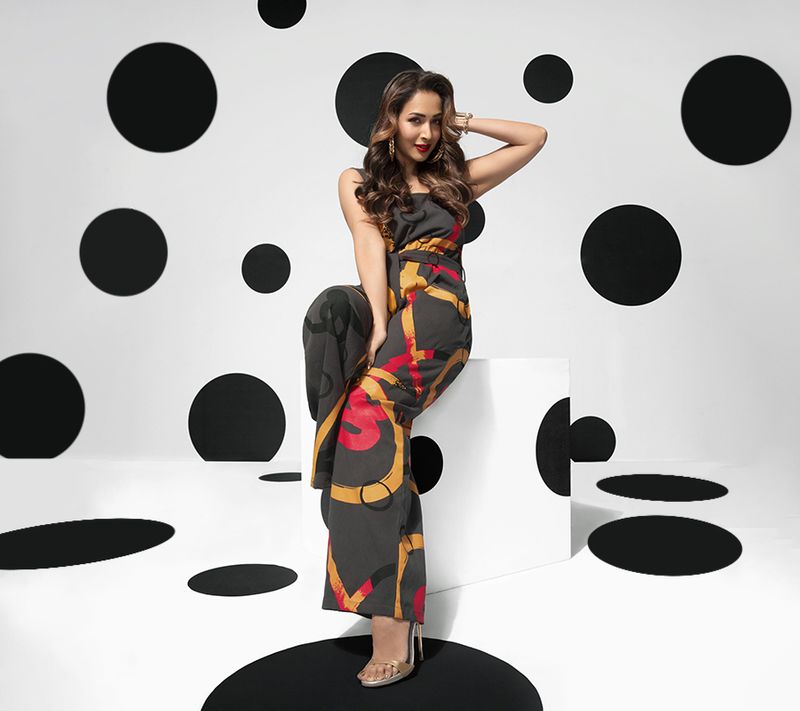 6. There have been other fashion collab collections by Disney. Why and how do you think Disney resonates so well with The Label Life audience?
We all grew up watching Disney's Mickey Mouse on TV. It's the simplicity and nostalgia of it that binds us in the sweetest way! So, when we got the opportunity to design and style a collection with him, it was an instant inspiration and throwback. The playful, adventurous energy of Mickey Mouse exists within us all and we think it's time to bring it back hence our collection is also titled 'It's The Time to Mickey'.
7. How do you want this collection to be perceived by the audience?
With utmost nostalgia and joy! I want everyone to feel like it's time to break out and have some fun and I hope this playful, colourful collection with Disney can help you do just that.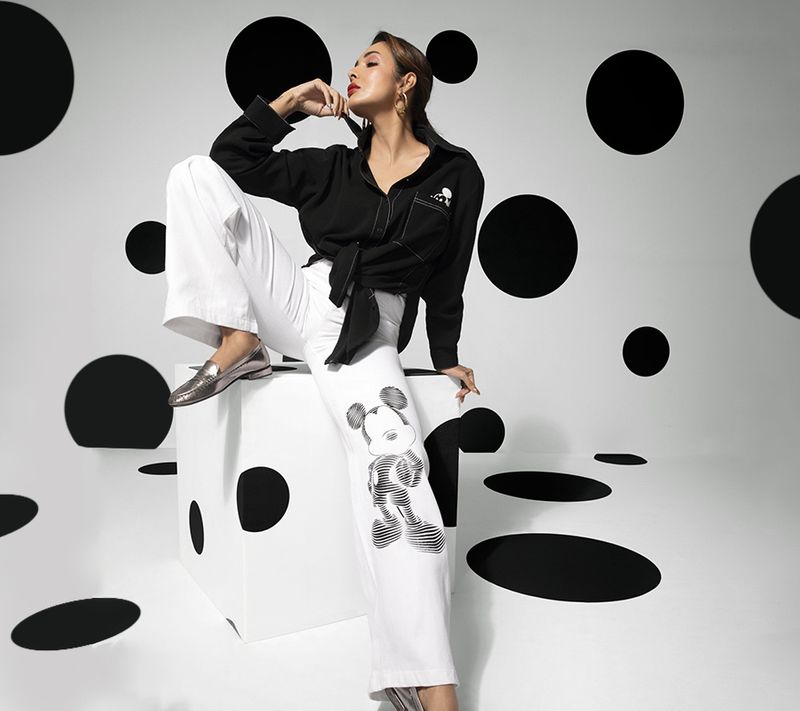 8. Which piece of this collection is your favourite and why?
My true favourite is the shirt with Mickey Mouse popping out of the pocket. It encapsulates everything the collection stands for - playful and party perfect!
9. What is that one thing one will never find in your closet?
Pedal Pushers!
---
Photo: The Label Life