An evening of high-octane glitz and glamour followed at the FDCI India Couture Week 2022 on Wednesday (July 27), where Rohit Gandhi & Rahul Khanna (RGRK) presented their new couture collection, Fibonacci.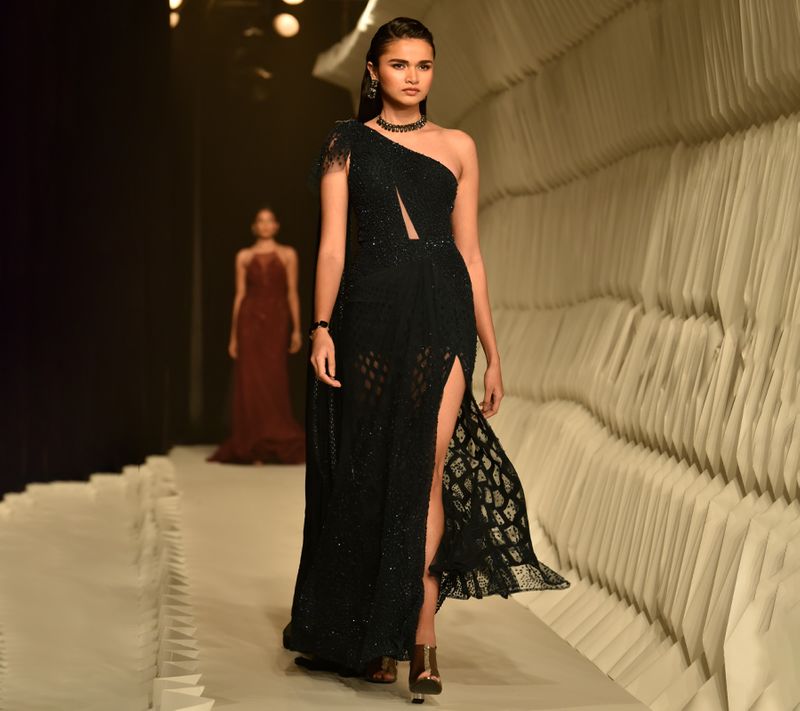 Model-actor Malaika Arora turned muse for the designer duo wearing a black-grey sheer thigh-high slit gown with a plunging neckline. In her RGRK ensemble, the diva perfectly embodied the brand's vibe perfectly.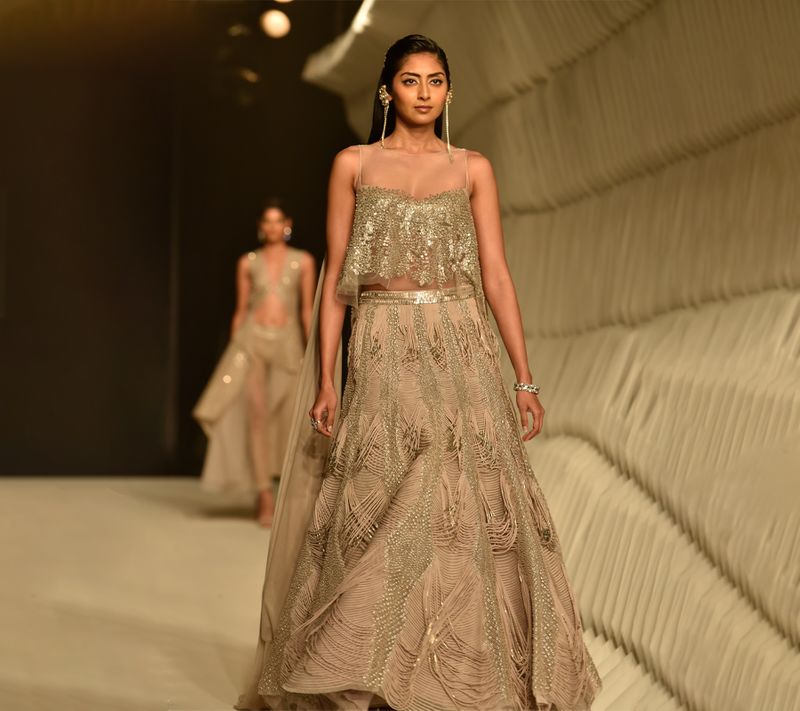 Exceptional aesthetics laden in glamorous contemporary outfits defined the show last night. The set was intricately designed with thousands origami pieces to depict a wave as the centrepiece and a ramp built around it where the models sashayed the ramp in utmost panache and glam avatars.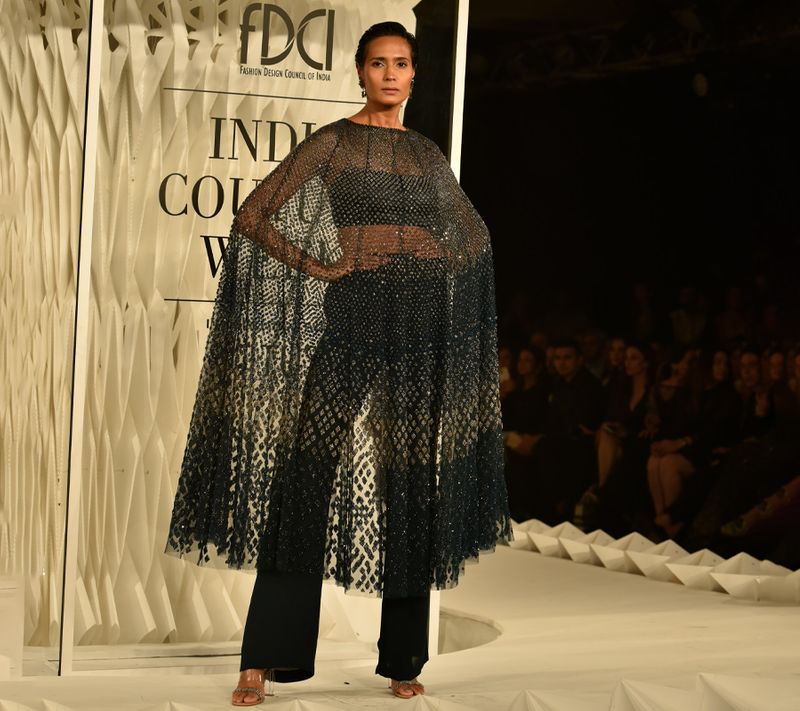 Fibonacci was a display of the designer duo's dedication to the study of structure in art and architecture, and bringing it to the course of evening wear couture. "We built this collection for global Indians, dancing at a sangeet one evening and waltzing across Vienna's historic ballrooms another. Every piece is our ode to detail—taking up to 2000 hours to make," tells the duo.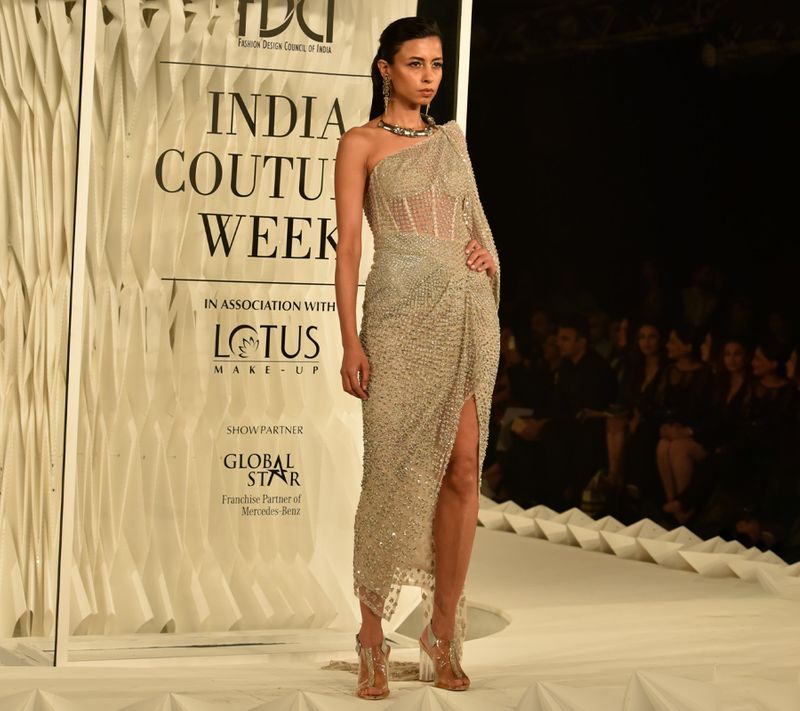 The designers combined the grace of elegant fabrics with precise design and technique. The designers tweaked many of the regular silhouettes to create a new wave of contemporary outfits. Nude tulles, breezy organzas, and opulent velvets were emblazoned with pearls, crystals, and sequins embellishments making way for a starry collection. The palette moved from a spectrum of blues to shades of grey, coral, hearthstone, and teal to create focus. Cut-out gowns, bodysuits, cocktail lehengas, draped sarees, and sequinned dresses made the collection sparkle but in a muted yet extravagant way.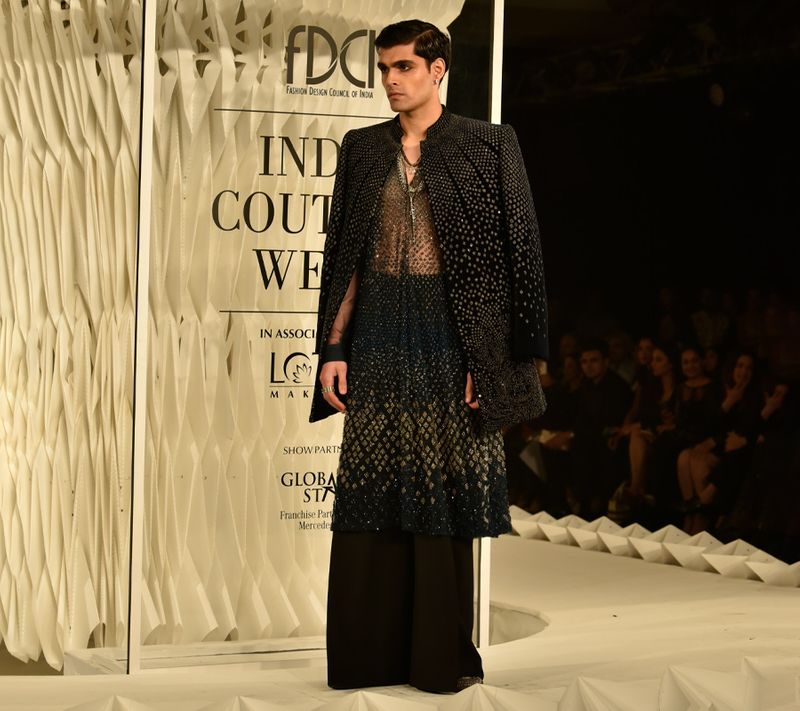 The display featured constructed jackets, sheer embellished shirts, draped kurtas, and layered suits for men. What really caught our eye were the glam closet picks for the men as they wore long chainmail jackets and coats over kurtas and styled with kohl-rimmed eyes—details that added an extra edge.
It's a worthy collection if you desire your ensembles to have panache. They looked light and easy to wear as all of the looks seemed apt for red carpet events, award functions, and glam dos. For us, it's the designer duo's bold midnight blue looks that have our hearts! 
---
Photo: Instagram/FDCI