Finding the perfect pair of shoes/sandals is not an easy task. We often ponder the question of what the definition of the perfect 'sole' mate for us would be. Will they scream comfort? But then what about being fashion-forward? Will I ever find a pair that combines comfort and style? Creating the perfect pair, where style meets comfort, is not difficult as it seems - partners in business as well as life Aradhana and Dhanraj Minawala are showing us that with all the trendy and chic footwear at The Cai Store.
Aradhana, a branding expert, and Dhanraj, a gemologist, both shared (still do) a passion for footwear but were far away from its business. The inspiration to turn it into a profession struck Aradhana, sometime before 2015, on a day while they were strolling through a shoe market. The variety of materials, accessories, and the skilled craftsmen at work, gave her an idea, which resonated with Dhanraj.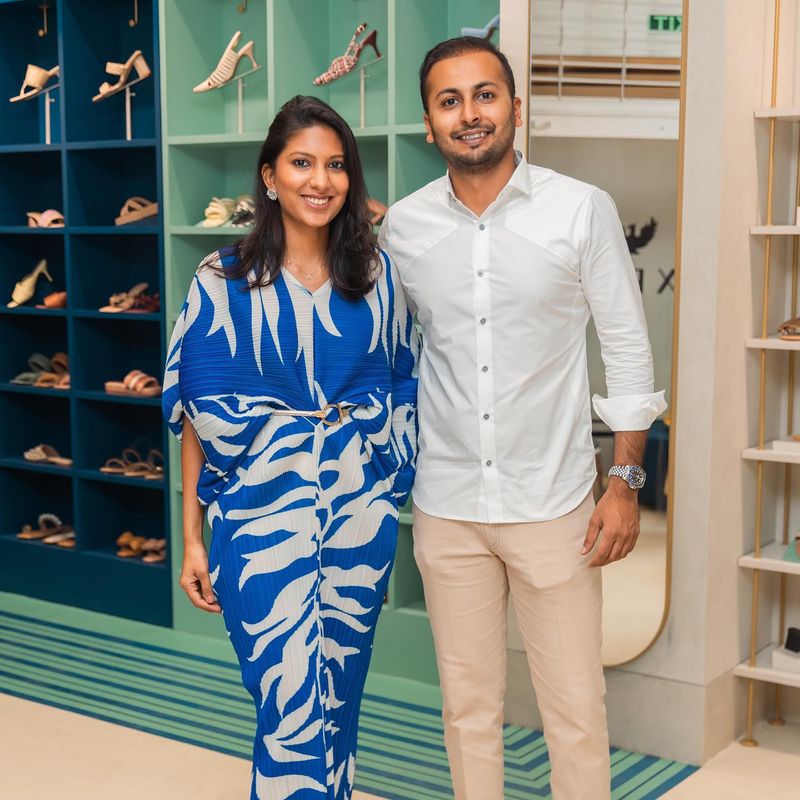 The decision was followed by a lot of research and them identifying a gap in the Indian market that needed to be filled – to make footwear that's ethical, on-trend, comfortable and affordable at the same time. And that's how, in 2015, launched The Cai Store, a made-in-India, PETA-approved vegan online brand. A brand that focuses on non-leather, vegan footwear that is made using locally sourced materials. Five years later, towards the end of June 2022, the duo launched The Cai Store's first-ever brick-and-mortar store at the Pheonix Palladium in Mumbai's Lower Parel area.
Zee Zest spoke to Aradhana, co-founder of The Cai Store, to understand more about vegan footwear, the trends to expert, timeless trends that are here to stay, and more. 
Edited excerpts below:  
1. Tell us about how The Cai Store came into existence and what's the story behind its name?
We started off in 2015 with a zero inventory system, no previous knowledge, or a team to help us. We saw a gap in the market for trendy affordable shoes and decided to dive into this and research. We just believed in our vision and stuck to our core objective which was creating something that brings happiness to one's life and that's how we narrowed down the name of our brand, CAI, which means rejoice in Welsh.
2. What inspired you to start a vegan footwear business?
We are a vegan and PETA-approved footwear brand that focuses on introducing a fresh take on cruelty-conscious consumption. Combining traditional and new techniques of shoemaking, our shoes are handcrafted from start to finish to ensure durability. Each pair is made by talented artisans who are passionate about their craft. We create aesthetic yet functional footwear that distinctively sets us apart from the norm.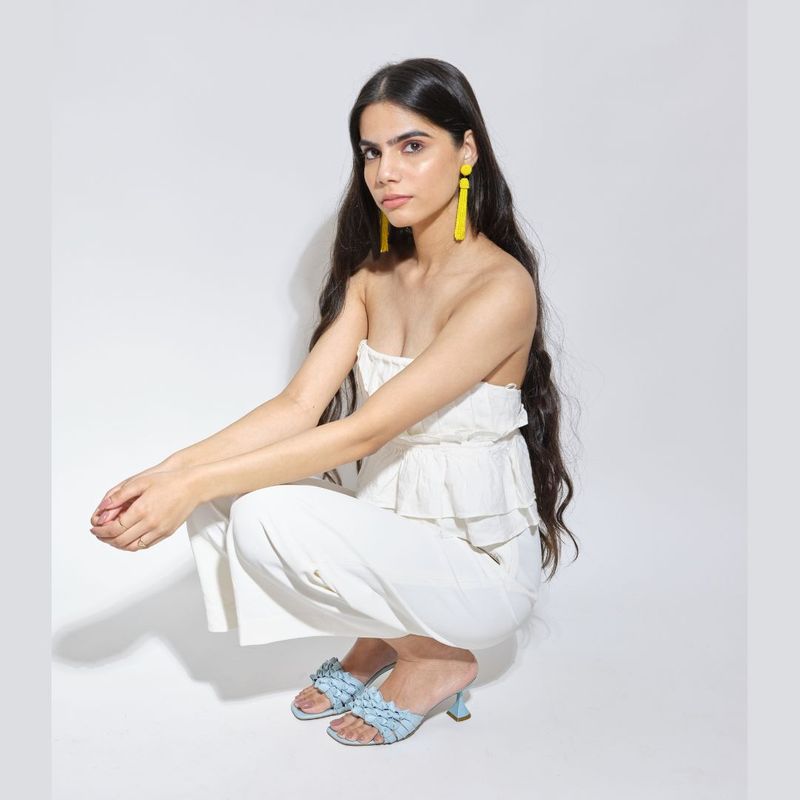 3. What is CAI's design philosophy and who is your customer?
Our philosophy is simple – fashion and comfort are synonyms. All designs are created keeping in mind three distinct attributes – trendy, comfortable, and fashionable. Our target audience is a wide spread of women who are fashion-forward and trend-conscious. It's something that anyone can wear, and we have a beautiful mix of college-going girls to working women and homemakers. To jot it down to a number, it ranges between 20 to 45-year-old women and hence our sizes are made strategically to cater to absolutely everyone, starting from size 35 to a size 42. 
4. Tell us about vegan leather and animal-free leather alternatives?
Vegan leather is simply PU or faux leather that you get in India. Some vegan material is made from sustainable materials or recycled plastic. One misconception about vegan leather is that it should be cheaper than normal leather. This is not true, there are certain types of vegan material like cactus that are more expensive than real leather.
5. What question do you most commonly get asked about vegan footwear?
People think that it will not last very long. Even though vegan leather is not real leather, it doesn't mean it won't last. If you look after your shoes and clean and store them well, they can last longer than real leather. 
6. What are some popular shoe trends of 2022?
In terms of shoe trends, watch out for a lot of pop colours, structured heels, and clear straps to stay stylish.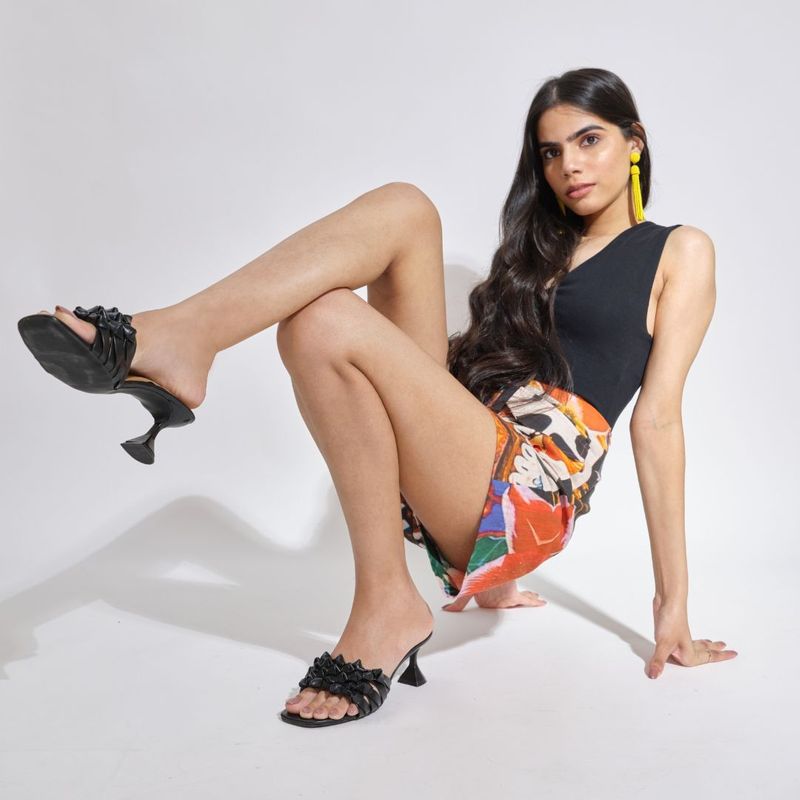 7. What are the top five shoe styles that are a must-have in every woman's wardrobe?
A perfect pair of comfy flats, go-to heels that match almost your entire wardrobe, a pair of colourful platforms to jazz up your OOTD, and of course, blingy heels to pump up your traditional outfit. For a brunch date, nothing better than a tie-up heel for that perfect chic look!
9. Tell us about the Cai collection with Rhea Kapoor and Aashna Shroff and how did you come up with these special shoe collections?
CAI store's very first collaboration in 2019 with Vedika M was just that! Hand brush and block-printed designs on footwear were something novel at the time. The overwhelming response and support from our customers for this new line was enough for us to make collaborations a part of Cai store's brand journey.  Little over a year, we collaborated with one of the best-known fashion influencers - Aashna Shroff. After months of closely working together, we incorporated three of her favourite trends - jute, strappies and bling – into our collection. Aashna's vision to create a collection that could be worn by anyone, from her mom to her best friend, while feeling fashionable yet comfortable came to reality. This collection was dedicated to empowering women and embracing their inner magic.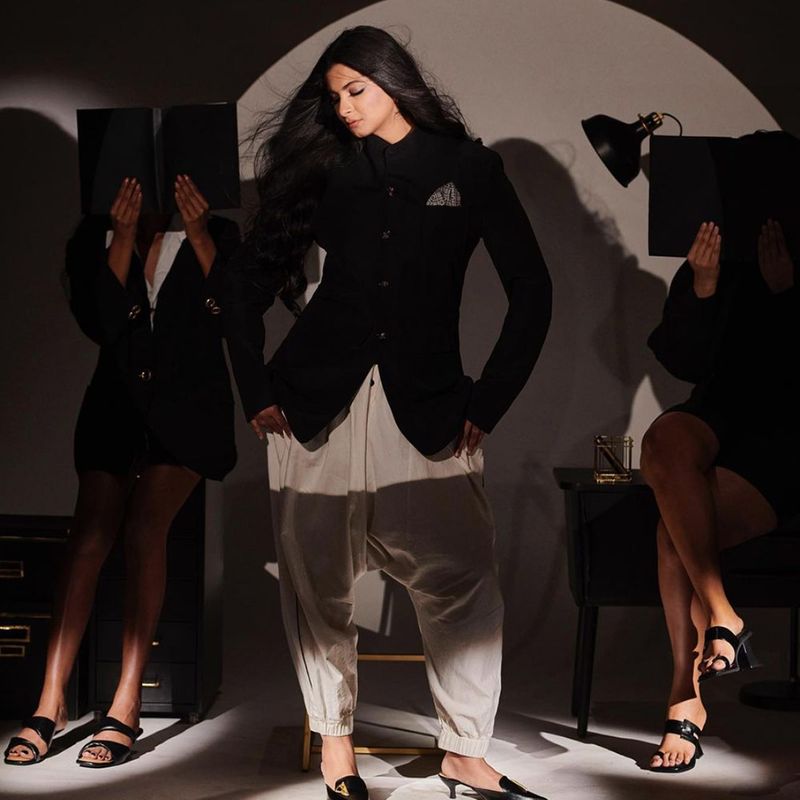 Our most recent collaboration was with celebrity stylist, Rhea Kapoor. We went bolder than ever by introducing a completely new genre of footwear with her, boots, among other styles. This collaboration wasn't just about her unique style but also to convey Rhea's lifestyle choice to our audience which was, "rest your feet, stylishly". And these were well-received too.
While these experiences have been challenging, they have also taught us the importance of different perspectives. And, as a result, we are seeing our portfolio grow with new innovations in design and production. It has challenged our creative juices and the end products have helped us push ourselves out of our comfort zones.
10. What do you wear on your feet every day?
It is always one of our comfy quilted slides that is my go-to pair!
---
Photo: The Cai Store