With weekend outings and gettogethers now a thing of the past, strut out in style with every opportunity you get. Whether your are headed for an evening walk or a quick supermarket run, make way for light and comfortable strappies, flats and sneakers. While our wardrobes are barely getting a seasonal makeover with stay at home protocols in place, you can update your shoe closet with trending styles that spell comfort and style in every season. 
Here are the top five footwear styles from this year's Spring Summer collections to ensure you stay on-trend in 2021.
1. Sandals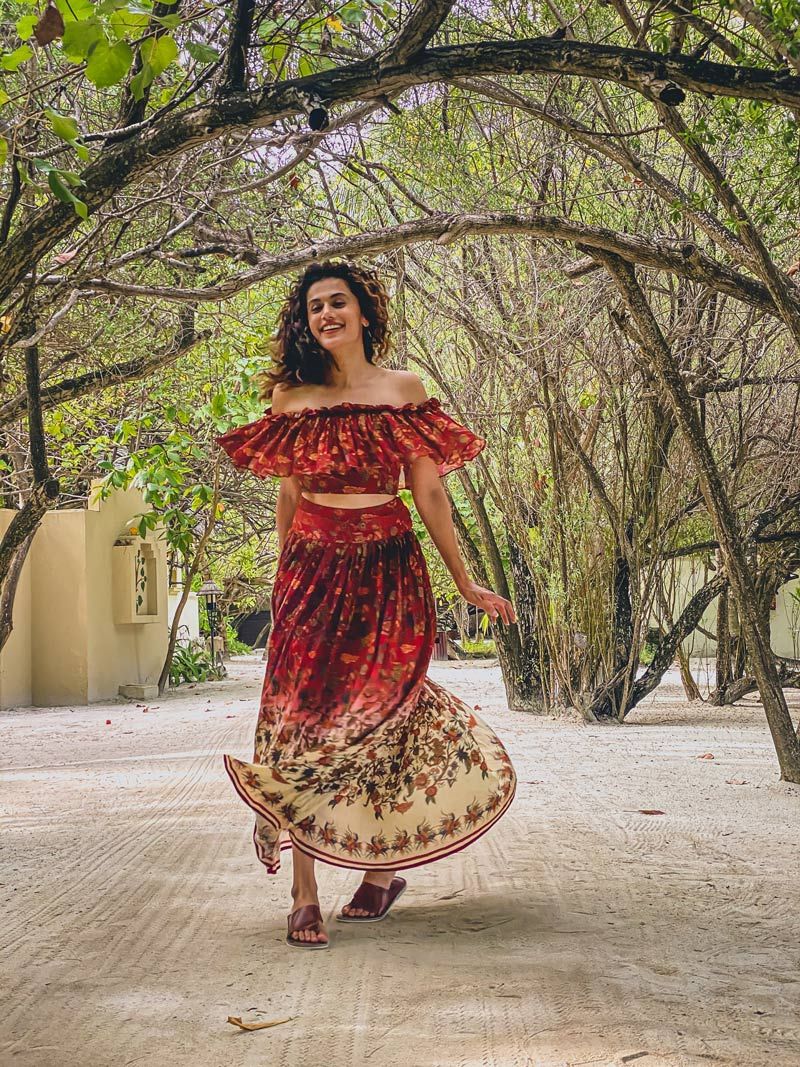 Edgy geometric cut sandals or slides with pastel hues, and strappy gladiators are two trends that Designer Aprajita Toor wants you to look out for this summer. And, if comfort is what you are seeking, Nappa leather is what she recommends for its trans-seasonal material that can be worn conveniently in summers without compromising on style or comfort. Moreover, as far the heal patterns are concerned, flat sliders, strappy platforms, and stackable block heels are some styles that she sees ruling the sandals trend this year, as a perfect pairing for your summer dresses and jeans. Another option to checkout are Aldo's Biliwen low block heel sandals.
 2. Juttis  
This traditional footwear trend after ruling patialas for ages has now become the go to shoe with almost every piece of clothing be it jeans, skirts or even dresses. And, this year, with comfort being a priority, once again it has managed to grab eyes with a range of patterns that are doing the rounds, including the hand painted and hand-woven designs which Designer Laksheeta Govil of Fizzy Goblet feels will be seen amid the revival of traditional arts in India. "Bold bright colours and floral prints, embellishments, sequins, and fine mirror work," are certain patterns she wants you to look out for this summer. Speaking of revival, with the summer wedding season kicking in, Shilpsutra's latest collection of delicately embroidered juttis is something worth checking out.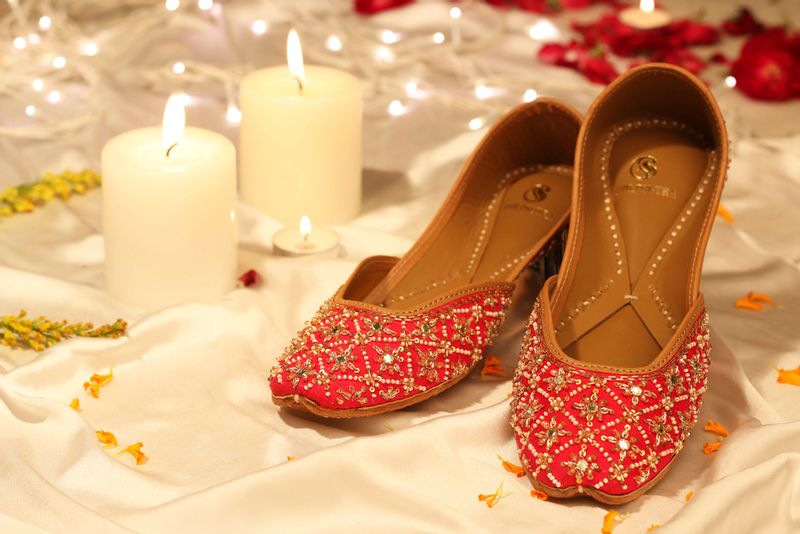 3. Flatforms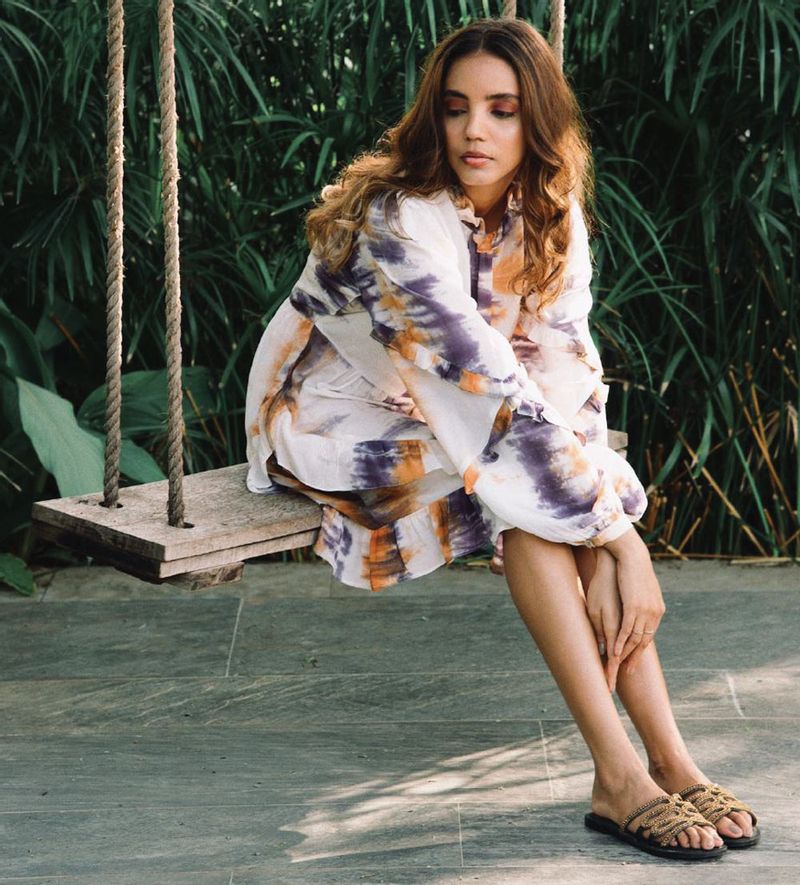 The versatile flatforms in strappy slides apt for the toes to breathe in hot and humid weather condition, is one pattern Toor sees to trend this summer. Speaking of the right material for the season, "Cotton and linen footwear, with wonderful handwoven designs," is what Govil says has taken the market by a storm. This summer friendly, comfortable footwear has now gone sustainable as well, with brands like My|Ra and Birkenstock launching vegan collections for the season, by recycling scrap, and using skin friendly, animal free materials respectively.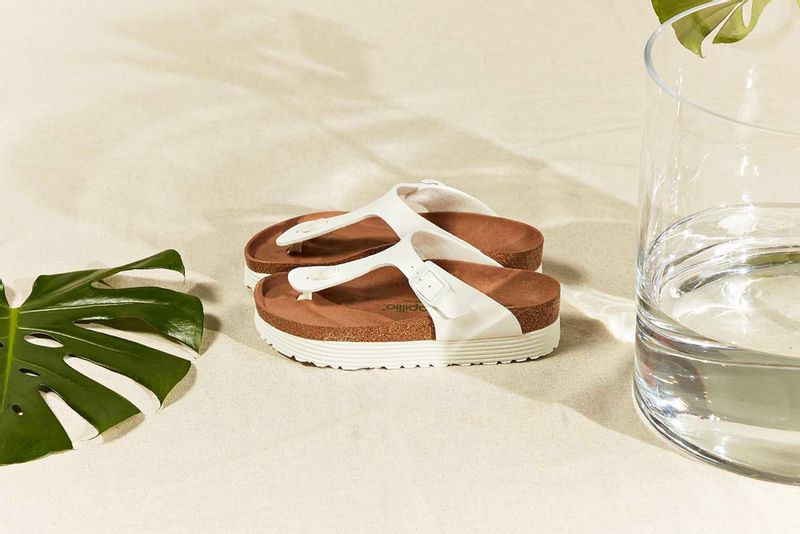 4. Sneakers 
Grabbing Toor's attention at the FDCI x LFW 2021 runway, this footwear, she feels is going to be "a hot trend this summer, because of its comfort and its capability to complement any summer outfit." Moving on from being considered mainly a sports shoe, the footwear has now upgraded to dresses, skirts and jumpsuits as well. This lightweight shoe which offers a perfect blend of style and comfort has made a place in the hearts of both sports as well as fashion enthusiasts. While plain white ones are the classics, seeing the rising trend, brands have also started tweaking it a bit to add more designs and colours to its canvas. One such example is Sketchers which has recently launched its Skechers x JGoldcrown Collection in India, showcasing the love wall designs of internationally renowned muralist, James Goldcrown. 
Another brand worth checking out this summer is Puma that has introduced five new styles this year – Deviate, Deviate Elite, Velocity, Liberate, and Eternity — all featuring its cutting-edge supercritical foam technology, NITRO, which is infused with nitrogen gas that makes it extremely lightweight and gives the runner the benefit of responsiveness, and cushioning; hence allowing them an effortless run. Moreover, if you are looking for something more eco-friendly then you must try its latest PUMAxFirstMile sustainable collection.
5. Mules
Moving on to these absolutely comfortable and easy slip on half loafers, apt for both an office meeting as well as a casual day out, mules give the formals a much needed break from all the seriousness, by adding a touch of some casual fun to them. Not only do they spare you from the torture of a shoe bite but also allow your heels to breathe without covering them. One option you can checkout is Aldo's Velalith mules. 
---
Photo: Shutterstock