In 2000, Mira Kulkarni, a fine arts graduate, founded a luxury Ayurvedic beauty brand Forest Essentials in New Delhi—with roots in a remote village called Lodsi in the Tehri Garhwal region of Uttarakhand. It began as a hobby, where she'd make handmade Ayurvedic soaps for friends and family using cold-pressed oils. Two years later, it turned into a full-fledged business proposition—thanks to their first customer, an expat, who worked as a general manager at the Hyatt Regency in Delhi back then.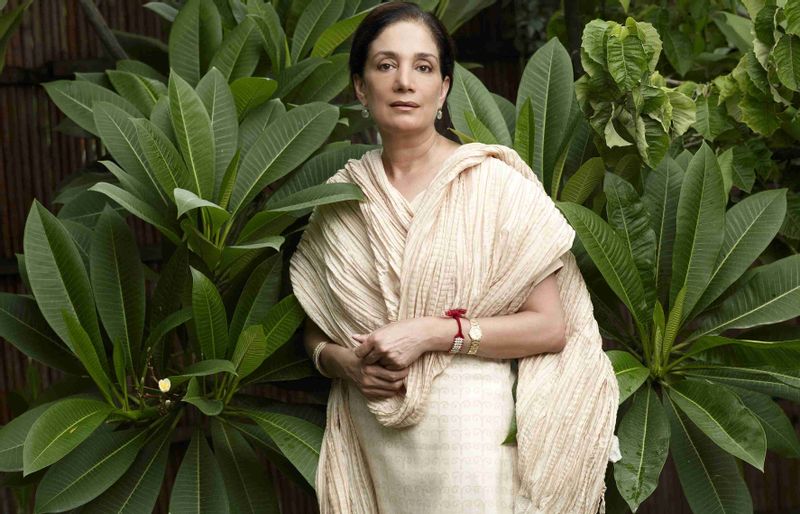 After identifying a gap in the market for high-quality Indian skincare products, she introduced a huge portfolio of carefully-curated skincare creams and lotions made using locally-sourced plants, herbs, floral infusions, and steam-distilled essential oils. Needless to say, it had (and still has) plenty of takers. According to Business Today, the company reported net revenues of over INR 253 crore in 2020, which was an increase of over 25 per cent compared to 2019.   
Cut to 2021, Estée Lauder-backed luxury Ayurveda skincare brand Forest Essentials is two decades young, has a 90-plus-strong flagship store footprint in India, and is exporting to over 120 countries across the globe. In October 2021, the cruelty-free brand forayed into the international beauty and skincare market and marked its presence in the United Kingdom.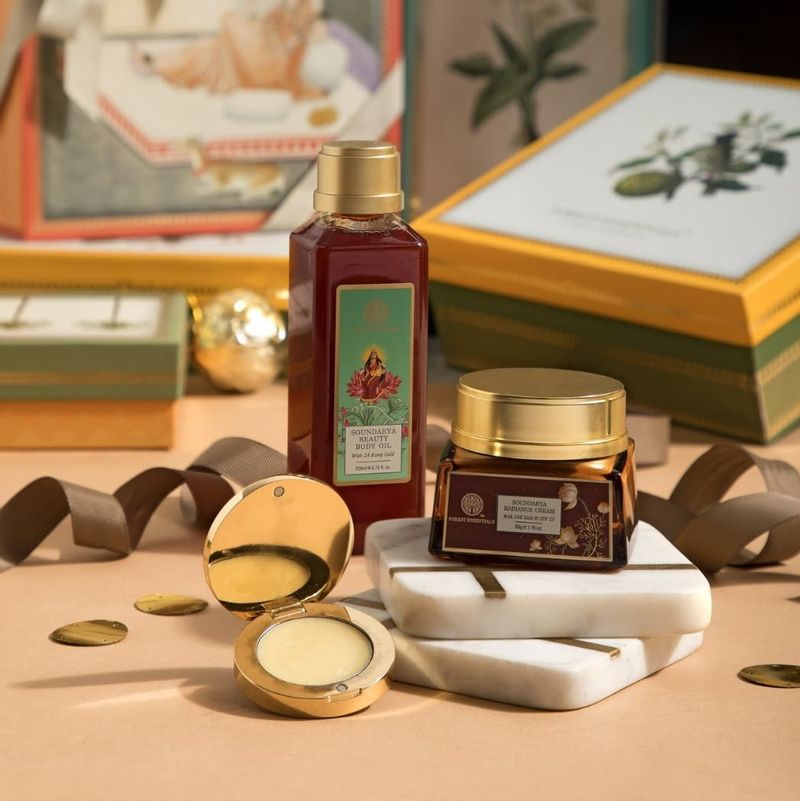 Lookfantastic.com, a London-based online beauty retailer, now houses the made-in-India brand's skincare offerings, including its bestsellers 24-carat-gold-based Soundarya Radiance Cream, Bhringraj and Shikakai Hair Cleanser, Kashmiri Saffron and Neem Facial Cleanser, Tejasvi Brightening Emulsion, and Date and Litchi Advanced Eternal Youth Formula Cream. By entering this market, the folks at Forest Essentials have put Ayurveda on the global map and become India's first luxury skincare brand to go global. 
Founder Mira Kulkarni's son and the executive director of Forest Essentials, Samrath Bedi, is beaming with pride. "Forest Essentials is a brand deeply rooted in the traditions of Ayurveda, which we believe, is sure to stand out and shine in the global beauty industry," he tells Zee Zest in an email interview.
Edited excerpts:
1. How does it feel to be a part of the global beauty, skincare and cosmetics industry with Forest Essentials foray in the UK?
Watching Forest Essentials—a brand that culminated because of my mother's passion for beauty with a small batch of handmade soaps— establish its presence in one of the most prestigious markets in the world is truly a surreal experience.
2. How will Forest Essentials stand out in the global beauty world?
We have a simple brand strategy, which is to stay true to our vision and mission without being distracted by the "noise" in the market. While many companies frequently try to duplicate several of our successful products, it does not impact the fact that we are the original interpreters of Ayurveda in the beauty industry. We have had an incredibly motivated R&D team since the beginning, along with a talented and dedicated brand and marketing team—who form the backbone of the company and help articulate our values.
3. Forest Essentials is a brand that is rooted in Ayurvedic traditions, how do you stay modern for the millennials and Gen X?
With people spending more time indoors, there was a sharp rise in the demand for skincare and wellness products that are predominantly "clean"—non-toxic, unadulterated, and manufactured without parabens, sulphates, and other harmful ingredients. While sustainability and the "clean and green beauty" movement have gained momentum in recent times, these philosophies have been inherent in the DNA of our brand since its inception almost 20 years ago.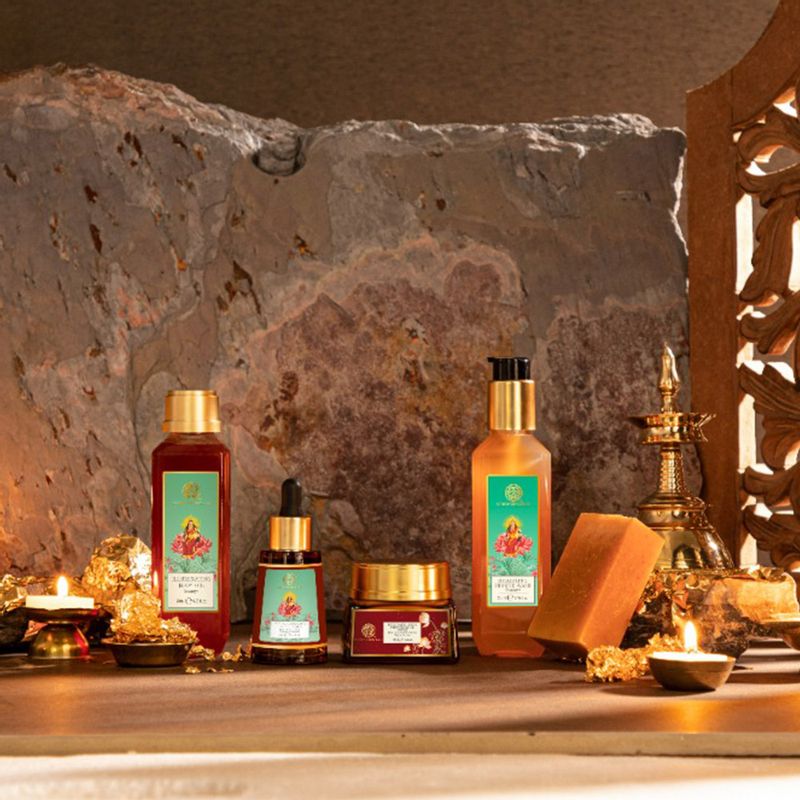 From sourcing natural ingredients from responsible and local farmers and our green manufacturing facility design that ensures zero carbon footprint to bottling our formulations in recyclable and reusable PET bottles and glass jars, thereby reducing the use of plastics by almost 70%—sustainability has been at the core of everything we do. For all our online orders, we have introduced recyclable air-filled paper pouches and cushions for our products which are packaged inside biodegradable cartons made of FSC certified paper. At the store level, we have introduced canvas cloth carry bags, which are recyclable and reusable. 
4. Do you think Ayurveda has gone mainstream today?
Ayurveda as a concept is massively widespread within India, but not many brands have rooted their philosophy within its teachings and lessons. Ayurveda is sometimes synonymous with 'clean beauty' and while it has pioneered that idea—the two are very different. Ayurveda has been a way of life for Indians for centuries, with formulations tried and tested over thousands of years. We want the world to see this as we do, not just as folklore and text, but as mainstream science.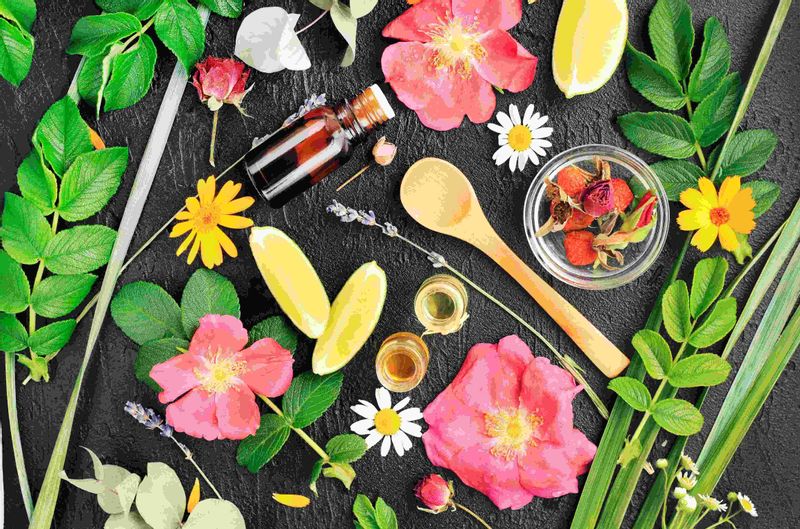 5. The biggest lesson the pandemic taught us is to go back to our roots. Did you see this as an opportunity to take Forest Essentials to the global market?
One of the most strategic long-term decisions we made during the pandemic was not to lay anyone off because we have always been confident about who we are and what we do as a brand—very well knowing that business will ultimately bounce back.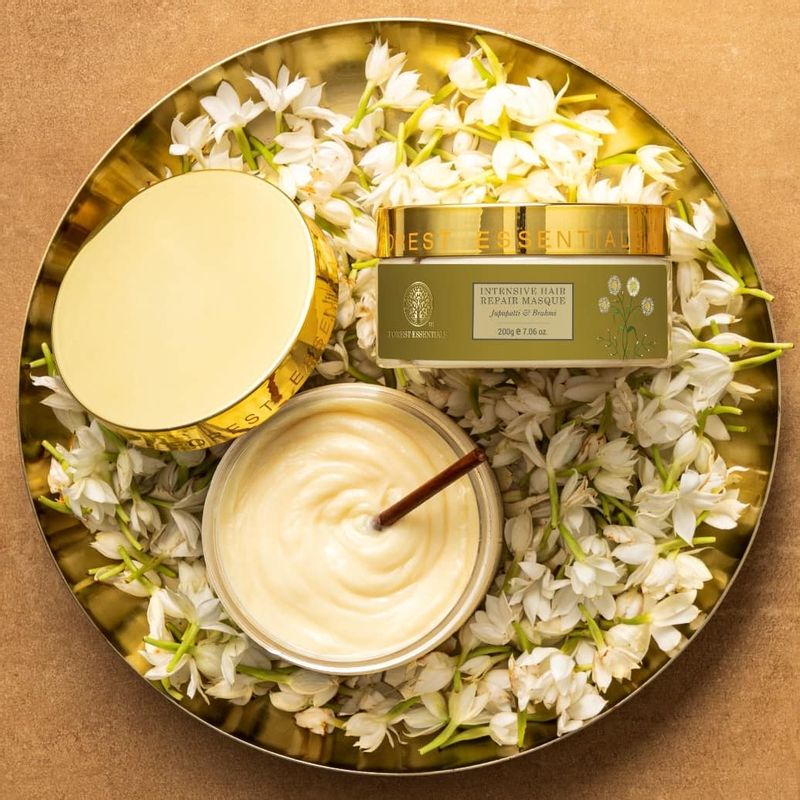 We have been extremely adaptive to the surge in e-commerce traffic and demand on our online platforms. Due to our already growing and focused digital competencies before Covid-19, our online business has held us in great stead during this challenging time. We now ship to more than 100 countries and our international orders account for 30% of the online business with an extremely high repeat rate. With this drastic rise in online consumption and by leveraging the power of our digital ecosystem, we took the strategic decision of launching through an e-tailer in the UK. 
6. How would you say the Ayurveda-backed beauty market is faring in India, and where do you see it in the next five years?
Ayurveda is only going to get stronger because the basic pillars of Ayurveda are where beauty is heading towards. It incorporates organic, fresh, and seasonal ingredients—something that resonates with today's consumers and is the definition of what clean beauty is all about. 
7. What are the key beauty trends that will define 2022?
'Skinimalism', which was the biggest trend of 2021, is sure to extend well into 2022 as well. This focuses on reducing steps and products for a minimal beauty ritual. People will be more inclined to keep their skincare routine simpler with quality products that cater to their concerns, and create a practice of mindful consumption for their daily lifestyles.
---
Photo: Forest Essentials