In a country like India, where every state is brimming with exquisite varieties of weaves and crafts to choose from, it sometimes can get a little befuddling as to what to collect to build a well-rounded and beautiful saree collection that will reflect how astonishingly rich our heritage is. This is why we're bringing to you a list of 15 designer labels who excel in creating work that will not only add value to your collection but also can be passed on as an heirloom. Celebrated for their precision to details and attention to patron preferences, these labels are winners in their own right for housing the best works of our artisans, weavers, and karigars. Browse through our guide to enhance your buying experience this festive season and initiate your journey into the world of exquisite Indian textiles and crafts that are timeless saree classics.  
1. Kanjeevaram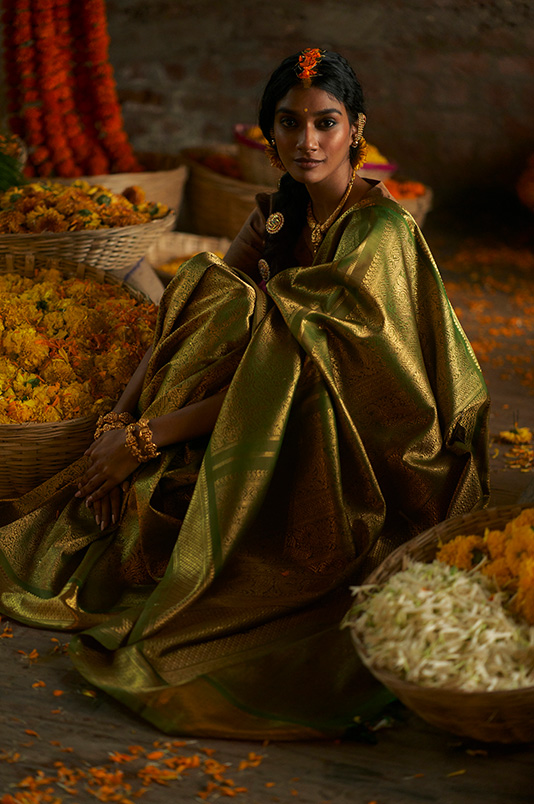 The moment we say Kanjeevaram, one of the most popular heritage weaves of India, the image of legendary actress Rekha in her signature look, flashes before our eyes. With that style inspiration in mind, we direct you towards Kanakavalli, a premium luxury Kanjeevaram brand that is a haven for every saree connoisseur simply for the range of designs they offer. Right from traditional classics to contemporary patterns, Kanakavalli is celebrated for its silk quality, attention to detail, gorgeous colours, unique combinations, and most importantly, efforts to make give the heritage luxury weaves a chic spin so that young girls appreciate and drift towards them. Their K929 collection seeks to achieve that end. Since the palette of Kanjeevarams are already choc-a-bloc with a plethora of designs handwoven by a generation of weavers (new experiments keep happening as well), if any customisation is desired, one must be extremely patient, as the yarn needs to be dyed and then set on the loom.
Prices of sarees range from Rs 20,000 to Rs 1,50,000
2. Gadwal
If you are coveting a classy blend of luscious silk fabric and stunning handwoven motifs in zari, pick a gorgeous Gadwal—a luxury weave that carries with it a history of almost 200 years from Telangana where these beauties are woven. Earlier the classic Gadwal used to be woven with cotton while its borders were designed in silk yarn. Modern innovation sees them mostly in silk which enhances their richness. Stunning variations are available at Kankatala, a renowned brand for luxury Gadwals who enjoy the patronage of celebrities such as Pooja Hedge and Tamannah Bhatia. The intricate motifs have always been inspired by South India's ancient temple architecture and traditional patterns of flora and fauna. Worn for festivities and celebrations, customization is hardly possible because the sarees are known for their classic, traditional appeal. "The most exceptional feature of Gadwals is the outstanding zari pattern and well-crafted Kuttu borders. Kuttu or Kupadam is the art of interweaving technique that is used for stitching pallu and border, with the saree body after it has been woven.
Prices of sarees range from Rs 15,000 to Rs 50,000.
3. Banarasi
What is to be said about a Banarasi saree that has not been said before! Tradition, history, design, and creativity come together in these luxury weaves that are coveted by true blue saree connoisseurs. In fact, if you walk into the Delhi studio of luxury label Ekaya, you are sure to fall for the richness of the Banarasi sarees they have to over. Right from katan silks, shikaargahs, jamevaars, and Tanchois to a host of khadi georgettes and other specialities handwoven with love in the heritage city of Banaras, Ekaya's collection is the talk of the town amidst dignitaries from the fashion, art, and culture ambit. 
From Karishma Kapoor and Dia Mirza to Kangana Ranaut and Madhuri Dixit—Ekaya continues to grab the attention of saree aficionados with their collection. Says Palak Shah, owner of the label, "We sit down with our weavers to discuss patterns, motifs that would suit women of various age groups and our collections have something for all. In case of customisation, we can offer that in colours but the motifs are created with love so we don't toy around with them."
Prices of sarees range from Rs 20,000 to above a lakh.
4. Patola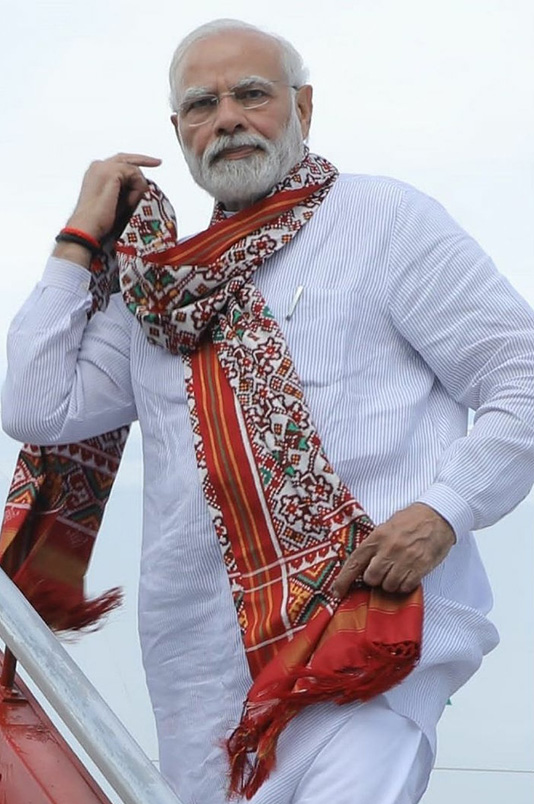 If the most important man in the country is one of their esteemed patrons, then they surely must be doing their craft diligently. Nirmal Salvi is well known as much for their heirloom Patola sarees as for being one of the brands that Prime Minister Narendra Modi regularly buys from. For many of his foreign sojourns and important cultural and diplomatic appearances, PM Modi can be seen donning a Nirmal Salvi Patola wrap or stole over his stylishly tailored achkans and Jodhpuri suits. Steeped in the rich tradition of Patan Patola weaves, a heritage of Gujarat, which reflects the intricate art of ikkat weaving, it is not for nothing that the luxury sarees at Nirmal Salvi are some of the most coveted heirloom buys for saree connoisseurs. Exquisite motifs and bright colours characterize these sarees that are a must-have in every luxury saree collection. Customisation isn't recommended too much as the weavers are artists who know best what would be magical on their canvas.
Visit Kaanjj to buy Nirmal Salvi's Patola creations. Sarees are priced from Rs 30,000 and can go up to lakhs.
5. Kantha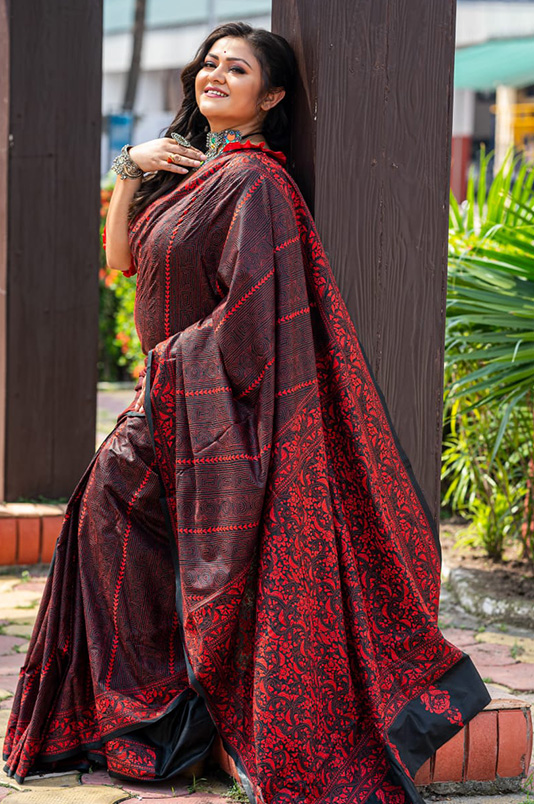 One of the most sought-after brands in Kolkata doing luxury work in Kantha, Farah Khan takes a moment to mention how imperative good fabric is for the craft to make its magic felt. "We have been experimenting with Japanese style motifs to enhance the intricacy of this age-old handicraft from Bengal and our patrons love it on rich handwoven silks because the luxury quotient is amped up," the designer says. Interestingly, while the designs and motifs come as set patterns, the designer agrees to customisation in placement, fabric, and colour because ultimately the wearer has to love the product that she invests in. 
Celebrities from the Bengali film industry, like Koneenica Banerjee, have been seen choosing from her work to include in their saree collection. Kantha is one of the most popular craft iconographies originating from Bengal that has grown by leaps and bounds from a humble wrap for babies made by grandmas to a luxury ensemble. One look at the stunning Nakshi Kantha work by Farah Khan and you would understand why.
Prices of sarees range from Rs 20,000 to Rs 40,000.
6. Paithani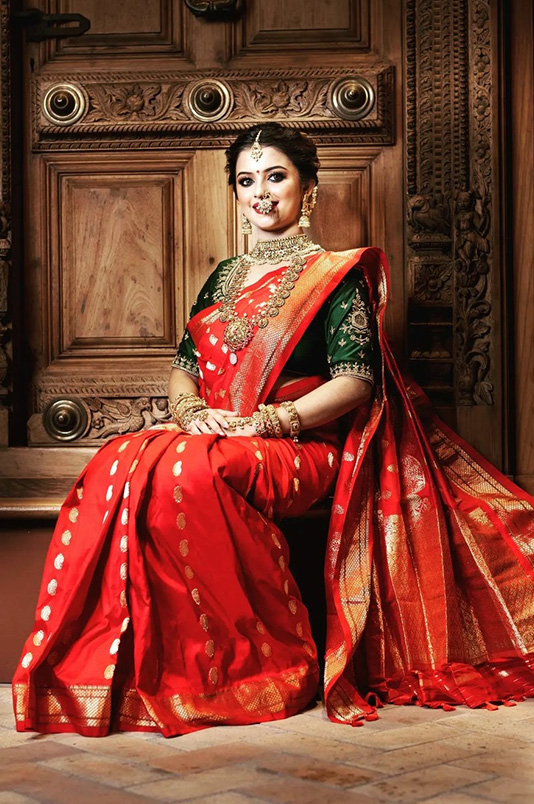 There was a time when the royals and aristocratic women of Maharashtra adorned themselves in Paithani sarees for family celebrations and religious festivals. Handwoven in pure mulberry silk and embellished with real gold or silver plated zari on the border as well as pallu, these sarees were known as the queen of weaves. The deftness of the weaver would be exhibited by the tiny motifs on the pallu that were intricate and really neat. The weaving was so precise that it was difficult to make out the back from the front. Anagha Ghaisaas of Saudamini Handloom, a label popular for reviving some of the old designs of Paithani says: "We tell our patrons that the big motifs they see nowadays are not exactly how Paithani used to be. Ancient India has always excelled in fine craftsmanship and intricacy. Be it in our temples or handwoven sarees. Paithani is one of those forms showcasing the magic of intricacy." Customisation is restricted to colour modification or small changes in pattern in a traditional Maharani Paithani design.
Price of silk Paithani sarees starts from Rs 20,000 and can go up to a lakh.
7. Chikankari
Chikankari, the heritage GI-tagged craft of Awadh needs no introduction as such but one must understand how the craft went through different stages of evolution to become what it is today. Meiraas, a brand that showcases the old-style intricate designs and motifs on their creations, is also trying to educate clients about the patterns that were popular before. "There is a kind of decadent luxury in Chikankari that was lost amidst grotesque commercial work. We are trying to bring that back bit by bit so that patrons understand the true meaning of intricate, fine Chikankari," says Vidhi Rastogi, creative director of the luxury label. With patrons all over the world from the fields of art and culture, Rastogi feels it is heartening to see how people are gradually understanding what true Chikankari should be like. While colours and motifs can be customized on order, Rastogi also discusses with patrons before finalizing the fabric that has to be worked on.
Prices of luxury Chikankari sarees range from Rs 30,000 to Rs 1,80,000.
8. Parsi Gara
His creations have been draped by the likes of Oprah Winfrey, Asha Parekh, Manisha Koirala, and Waheeda Rehman; but Ashdeen Lilaowala continues to focus on the craft instead. "We try to concentrate on creating work that will grab the attention of true craft lovers. Thankfully the Parsi Gara that we do have received immense love and appreciation from saree connoisseurs for the heart we put into it," says Lilaowala, whose creations are some of the most desired ones in the world of luxury handcrafted sarees. While Parsi Gara is available abundantly in the market, the finesse of Lilaowala's craft stands out for being done with just one strand of thread. That makes the creation light yet scintillating to look at. "We do customise colours, fabrics, and motifs as per the client's needs but I have noticed most of them rely on the aesthetics that Ashdeen Lilaowala has made a mark with," says the designer of this heritage handicraft.  
Prices of sarees start from Rs 45,000 and go upto Rs 3 lakhs.
9. Bandhini
It might seem like a simple technique of tie and dye on fabric, but Bandhani involves multiple stages before a lush handcrafted beauty is ready to be draped. Explains Kamaldeep Kaur of Neelgar, one of the most renowned labels specialising in the heritage craft, "The pieces to behold are from the Eternal Dots collection where lakhs of dots are tied on a saree extremely close to each other. Sarkam is where we create patterns." The ripple effect of these intricate mustard seed-like dots can be enjoyed on cotton as well as silk. Saree enthusiasts can seek customisation as per colour as well as patterns but they need to be patient because the final product takes time to execute.  Neelgar enjoys the patronage of celebrities such as Mallika Sarabhai, Alia Bhatt, and Neetu Kapoor. Their creations are also worn by women from the Ambani family, too.
Prices of Bandhani sarees range from Rs 18,500 to Rs 32,000.
10. Dhakai jamdani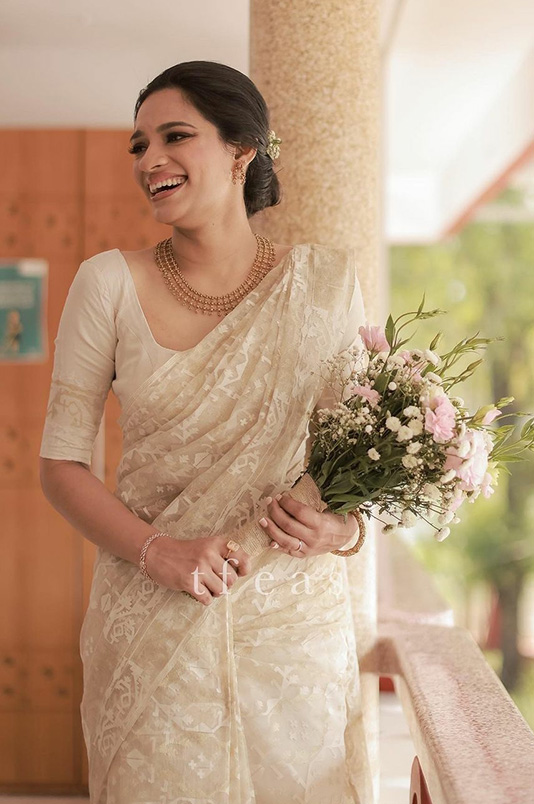 There is a saying amongst the Dhakai jamdani weavers of Bangladesh that a true saree connoisseur can never stop at just one Dhakai jamdani. Such is the beauty of the handwoven craft that was earlier made on only the finest muslin. Recent experimentations have been on silk and half silk but the cotton Dhakai jamdanis continue to floor enthusiasts no matter which part of the world they are in. At Far East Art Studio, the Dhakai Jamdanis are a sight to behold. Woven intricately with fine motifs all over, these sarees take months to be completed. Customisation is done only in colours because the traditional motifs have stood the test of time. Bangladeshi actresses such as Jaya Ehsaan and Baadhon have often been seen on the red carpet at Cannes draped in exquisite Dhakai jamdanis whose true value in terms of beauty can never be enunciated monetarily. You just have to wear them to understand. 
The prices of Dhakai jamdanis start at Rs 25,000 and can go upto lakhs.
11. French chiffon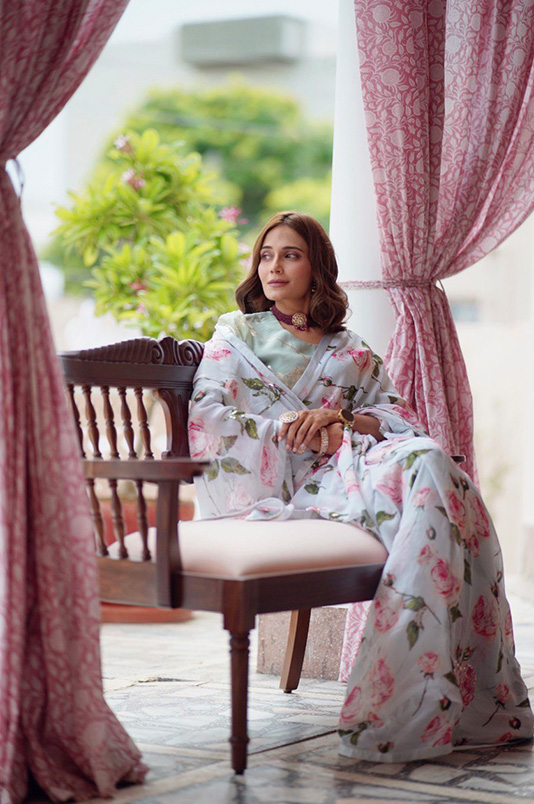 Dreamy gossamer sarees evoke an aura of vintage allure; such is the beauty of French chiffon drapes, a mainstay of erstwhile royals and aristocrats of India who were heavily inspired by French sartorial choices and creations. Says Maayankraj Singh, the designer and founder of Atelier Shikaarbagh, which is known for its luxury French chiffon sarees: "French chiffon sarees always had a very global look. In a ball room filled with women in exquisite gowns, if royal women stepped in a French chiffon saree, she would become the cynosure of attention. Such was their delicacy." At Atelier Shikaarbagh French chiffons can be customized as per the patron's taste. "We alter the colours and the motifs to be embroidered. The printed ones can be given antique borders, too. But we always insist that French chiffons be worn in subtle pastels because it's the fabric that should whisper. Dark colours tend to bog them down," says the designer.
The prices of French chiffon sarees range from Rs 30,000 to Rs 80,000.
12. Organza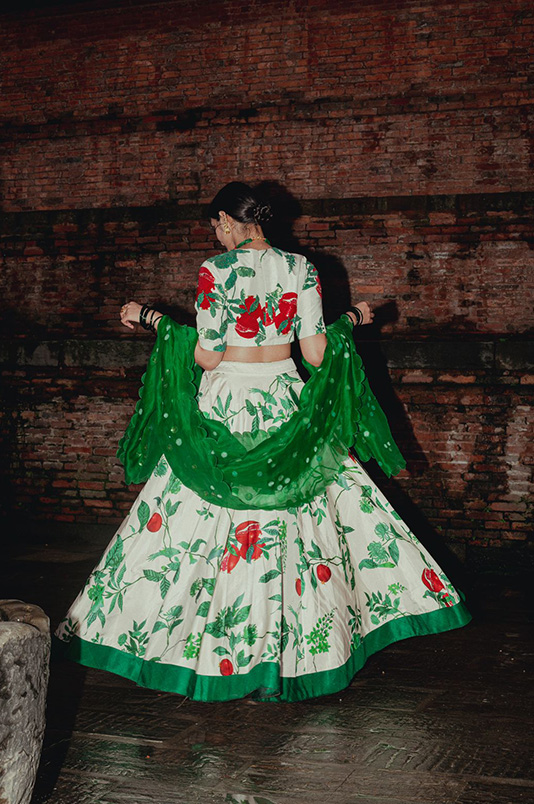 A sure winner for evening soirees and champagne dinners, handwoven organza sarees are a must-have for every luxury saree collection if subtle grandeur is the aim of a look. At Label Earthen, known for their stylishly embellished dreamy organza drapes, the trick is to go low on accessories while dressing up in these six-yard beauties. If casual chic is the desired effect, patrons can choose from their printed organzas. Organzas have a cloud-like effect as they are completely sheer and light with the silk not bogging down the saree. So, heavy embellishments can be done on the light sarees, too. While some of the handwoven organzas, also called kora silks, have intricate woven borders, most people love the plain drapes as there is utter ease of styling them in different ways. Go ornate or go casual, handwoven organzas have been top picks in recent years for their global appeal, too. The best part is customization is possible in the placement of motifs for the embroidery as well as the base colour of the saree.
Prices of hand-embroidered organza sarees range from Rs 25,000 to Rs 45,000.
13. Uppada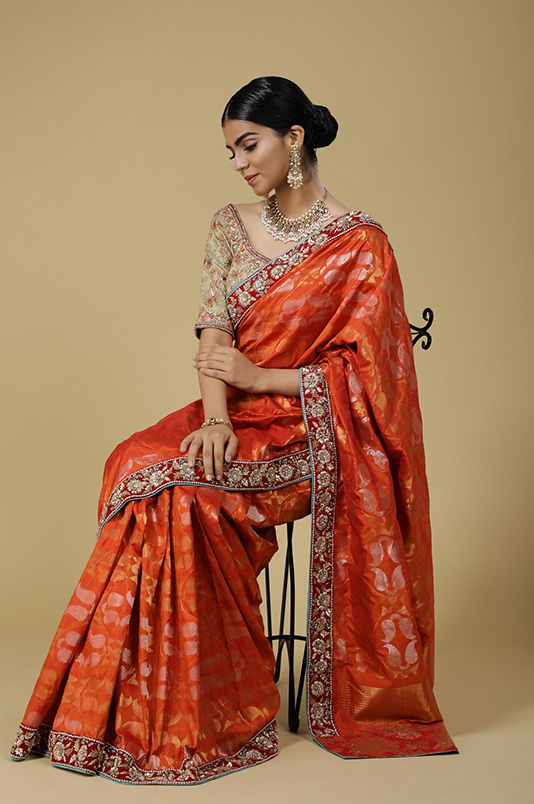 Originating from the small beach town of Uppada in Andhra Pradesh, Uppada silks are known to be achieved by the age-old Jamdani weaving technique. Artists also use a lot of zari to enhance the exquisite designs on these luxury weaves. The fabric is extremely soft, which makes it good wear even during summer and on occasions such as weddings when the bride is wearing a lot of jewellery and makeup along with the traditional Indian attire. Says couturier Nidhi Jain, whose Uppada sarees are regularly picked by patrons such as jewellery designer and art collector Pushpita Singh and Kuchipudi dancer Kaushalya Reddy, "The weaving process takes a fortnight or even a couple of months to complete. The grandeur of these sarees always lies in the border. If anyone asks for customization, we tell them about surface embellishments because the saree is anyway woven with set patterns."
Prices range from Rs 30,000 to a lakh.
14. Telangana Ikkat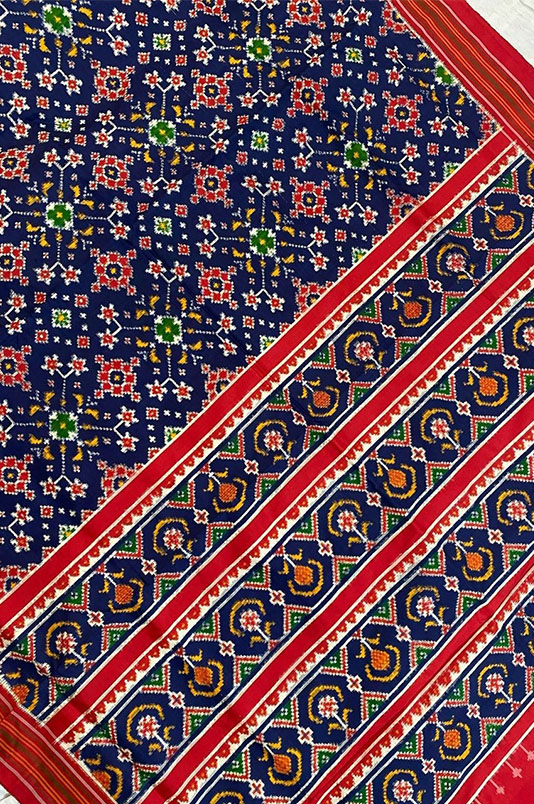 It's only after you nudge him that National Award winner Gajam Murali tells you that politician Smriti Irani is a regular patron of his beautiful Telangana ikkat sarees. And not just her, his unit is regularly visited by some of the top politicians of his region as well as dignitaries from the art and culture industry. Such is the allure of his heritage weaves. One of the most esteemed weaves to collect, Murali's label specializes in both single and double ikkat drapes and the silk quality is really top-notch. Stunning colours, intricate motifs, and dexterity of design come together in the sarees that are a unique blend of both art and science. Customisation is possible only with colours as the ikkat technique follows a set pattern. But with regular patrons thronging to Murali to lap up his creations, looks like they are more than satisfied by his vision.  
Price of sarees range from Rs 15,000 to Rs 70,000.
15. Assam silk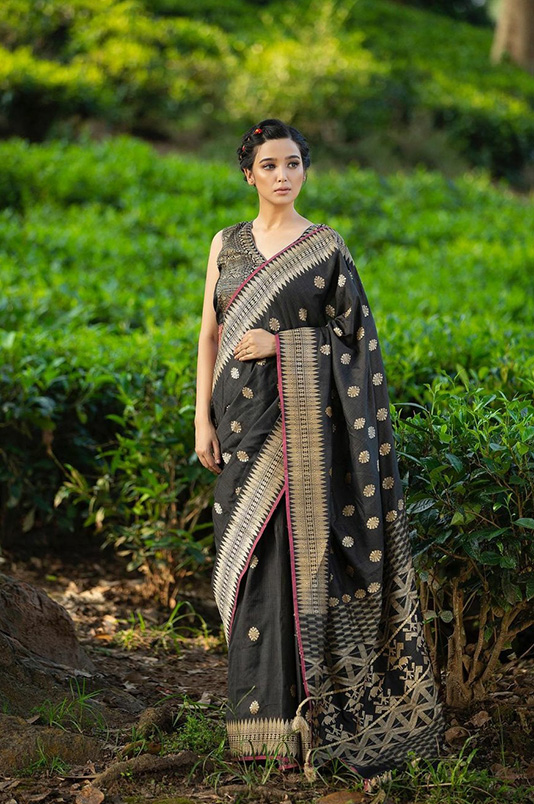 The hand-woven and naturally-dyed textiles that form the basis of the Naturally Anuradha collection of sarees have origins that can be traced back hundreds of years to the Ahom Dynasty in Assam. Silk cultivation was a major source of revenue there, and the rich fabrics created with it adorned both homes and bodies, and still do today. The materials used to craft these products include Eri, Mulberry, Muga silk, organic cotton and organic dyes. Over 60 specially-trained craftspeople work together as a family to craft intricate materials. The founder of the brand Anuradha Kuli says that though her designs and materials are influenced by traditions, she herself has worked hard to debunk long-held stereotypes about women by building a highly successful business. Patrons such as Sonia Gandhi and Jaya Bachchan wear Anuradha's signature saris and she has been awarded the National Award from the Indian Ministry of Textiles.
Prices range from Rs 70,000 to lakhs.
Photo: Kanakavalli; respective brands