My love affair with jewellery started a decade ago—with a theft, albeit of an innocent sort. In pursuit of looking like a sari-clad protagonist straight out of a Yash Chopra movie at my college farewell, I scoured through my mother's prudently-organised jewellery box. As I frantically searched for that perfect pair of danglers, I ended up discovering a plethora of vintage pieces that could elevate even the most ordinary of my outfits, including a sweatshirt! From gaudy 90s chokers and it-girl chains to the 60's hand-me-down diamond bracelets from my nani, there was an untapped stack of swoon-worthy pieces in there. All of them, inviting me to cash in on their versatility and literally add a crowning jewel to my ensembles.
Fast forward 10 years and I still can't get enough of their old-world charm and mystery. They look stellar even today and I guess, that's the thing about timeless adornments: they are pieces of wearable history that can imbue your look with a sense of nostalgia AND glamour–something that might otherwise be difficult to achieve with solely contemporary baubles.
After listening to my thoughts about vintage jewellery, you may wish to go back in time and grab some iconic pieces from the most fashionable eras—the 60s, 70s, 80s, and 90s. But since that's a possibility only in the metaverse, here's an actual jewellery guide to make your fashion dreams come true. Featuring adornments inspired by each decade with a contemporary twist. Trust me, these pieces will help you take your look several notches up and make your style timeless. Let's begin.
1. 60s-inspired jewellery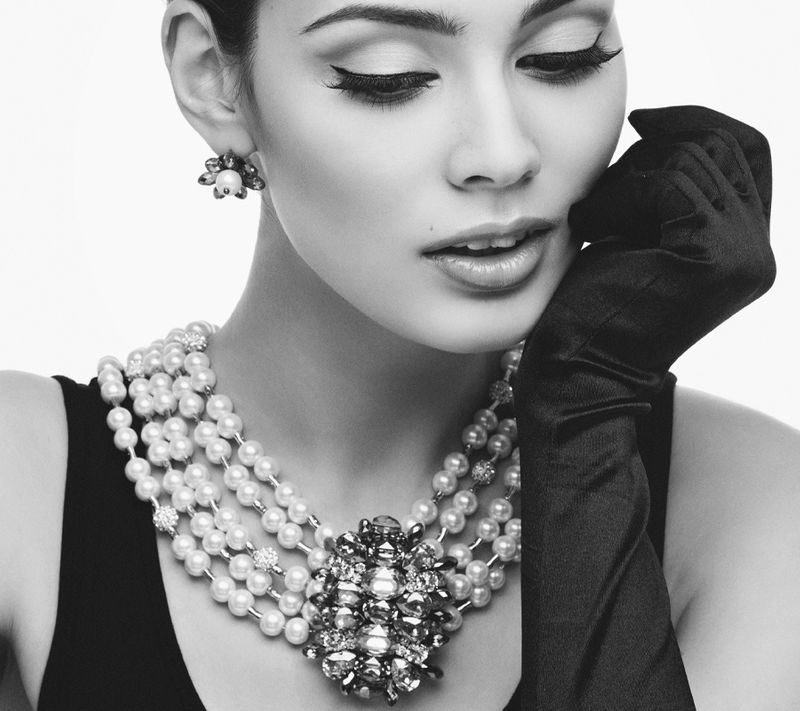 The first half of the 1960s was majorly a carry-forward from the 50s with textured-gold pieces and sleek choker sets pieces in the limelight. It then began to move towards a mix of sophisticated pastel pearls and eccentric geometric accessories in bold, bright colours. A pair of vibrant, oversized plastic danglers paired with a stack of equally-colourful, chunky bangles and layered beaded necklaces was a common sight in the second half of the decade. Floral jewellery was yet another noteworthy 60s jewellery trends that became massively popular amongst the young, who were willing to experiment with a feminine twist.  
Style tip: 
The 60s-inspired floral and geometric trinkets can elevate your casual look like no other even today. You can pair them with your casual crop top and jeans or use an eyeball-grabbing pair of bright danglers to uplift a basic, monochrome ensemble. For a formal do, an Audrey-inspired layered pearl choker or necklace can be your best bet. Here are some gorg 60s-inspired pieces to grab RN:
Statement Geometric Earrings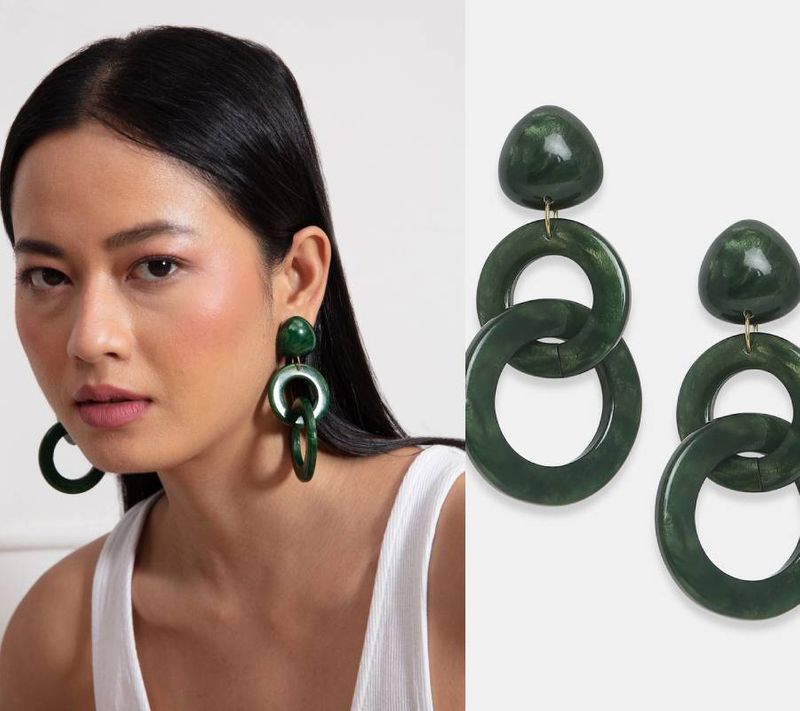 A layered pearl choker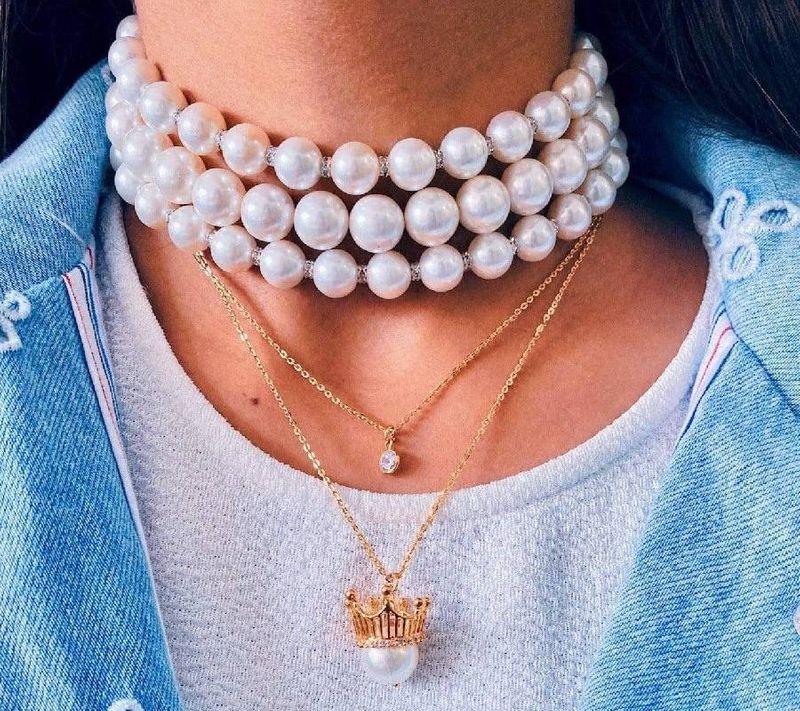 70s-inspired jewellery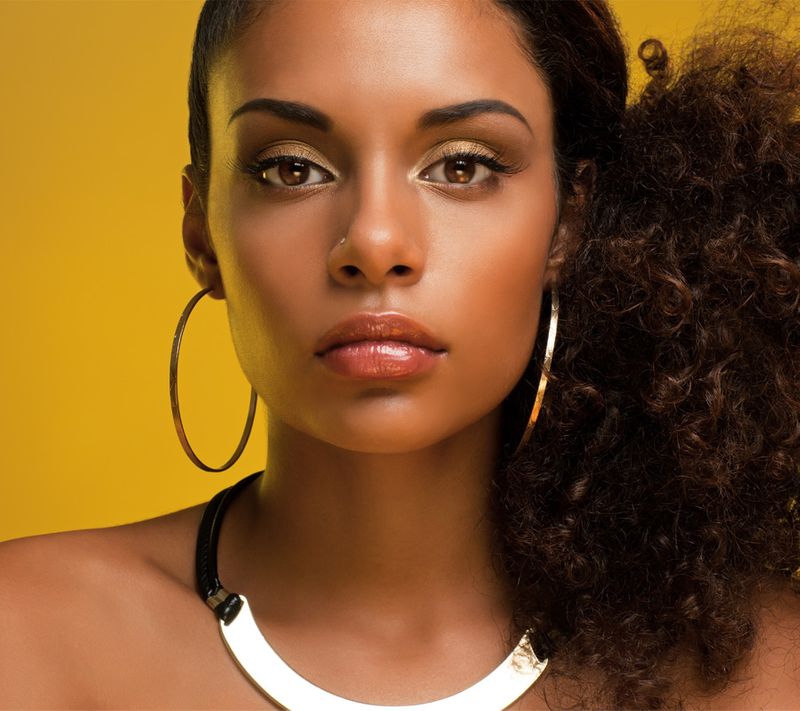 The 70s were a melting pot of two main cultures–disco and hippie–that also happen to be the highlight of this decade. Disco jewellery was all about the bling. It was sparkling, brilliant, dramatic, and included statement pieces—like metallic bangles, chunky chokers, large pendants, and huge hoops. The hippie style, on the other hand, was almost counterculture-ish. It featured trinkets like mood rings, friendship bracelets, beaded necklaces, and earrings. Overall, it was more about wearing feel-good accessories rather than conforming to the norm.
Style tip:
Sculptural and dramatic, whimsical, and pop art–inflected jewellery designs from the 70s are now getting a favourable second look. From layering beaded necklaces and bracelets with your off-duty denim look to pairing a sparkly choker or bracelet with your slip dress, here are some 70s-inspired pieces to up your fashion quotient:
A bold metallic handcuff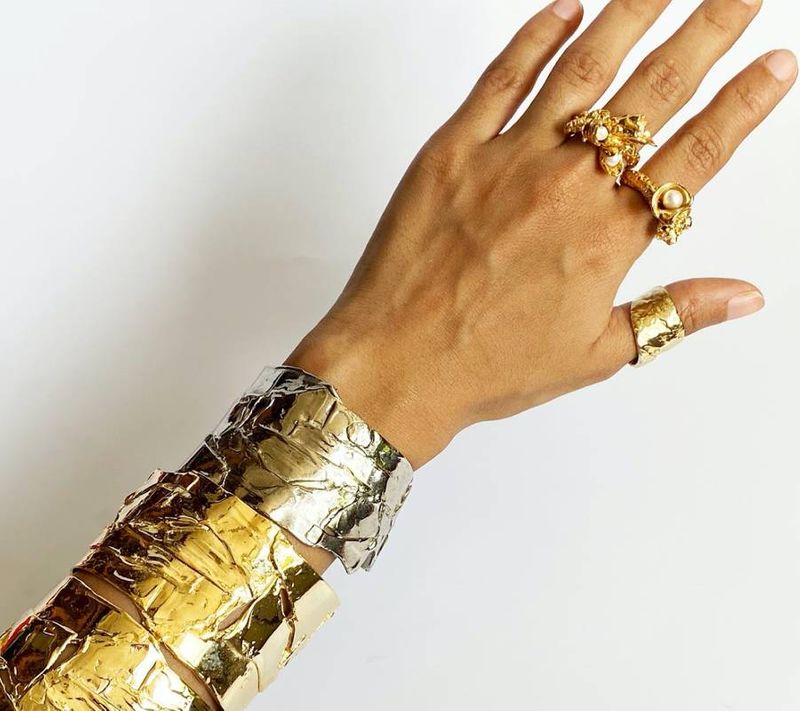 A chunky choker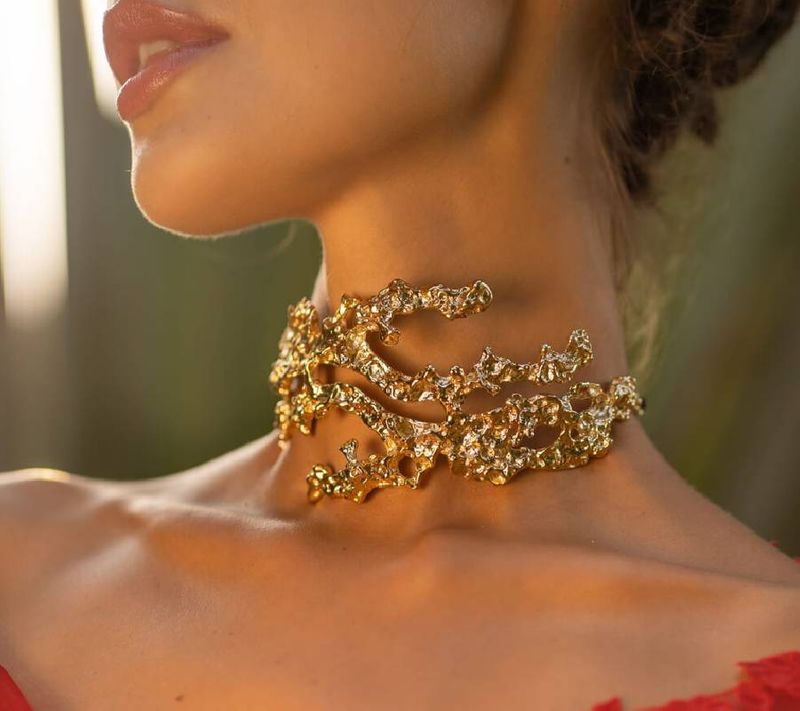 A statement stone ring
80s-inspired jewellery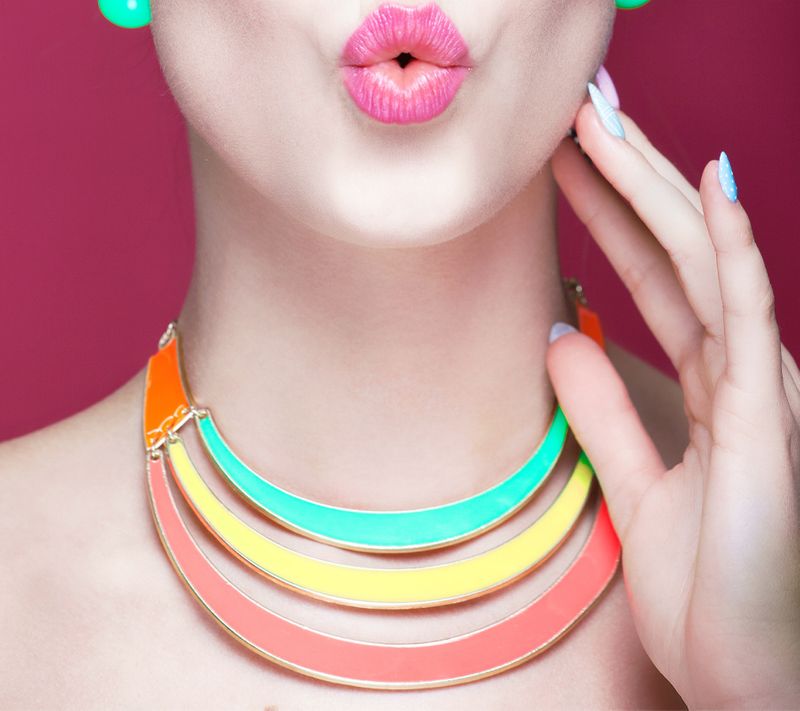 The 80s were all about matching androgynous padded shoulders with elegant-yet high-powered jewellery. Punk-style neon studs and earrings, vibrant beaded pieces, goth-metallic chains around the neck, and flashy pearl accessories dominated the jewellery scene of this era. 'Twas the era of expressing the wild side and how! Sleek and feminine diamond-studded tennis bracelets and necklaces also found a strong footing as celebrities like Princess Diana flaunted them at several occasions.
Style tip:
You will never regret investing in a baroque-style pearl choker. Let's call it the potato of jewellery. It complements both western and ethnic ensembles and goes with basically everything. Neon pieces may go into hibernation, but they always come back with a bang. So this season, you can count on a pair of neon danglers to breathe life into your neutral outfits. Lastly, a bold metallic neck chain for that power look is not to be missed. Wear it to elevate your basics or take your pantsuit to a whole different level.
A bold neck chain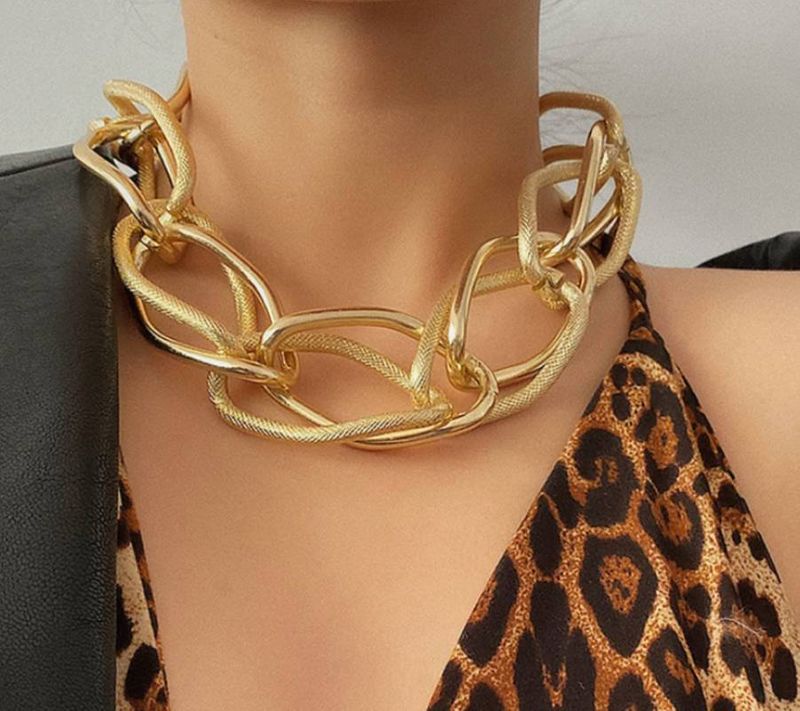 A layered beaded necklace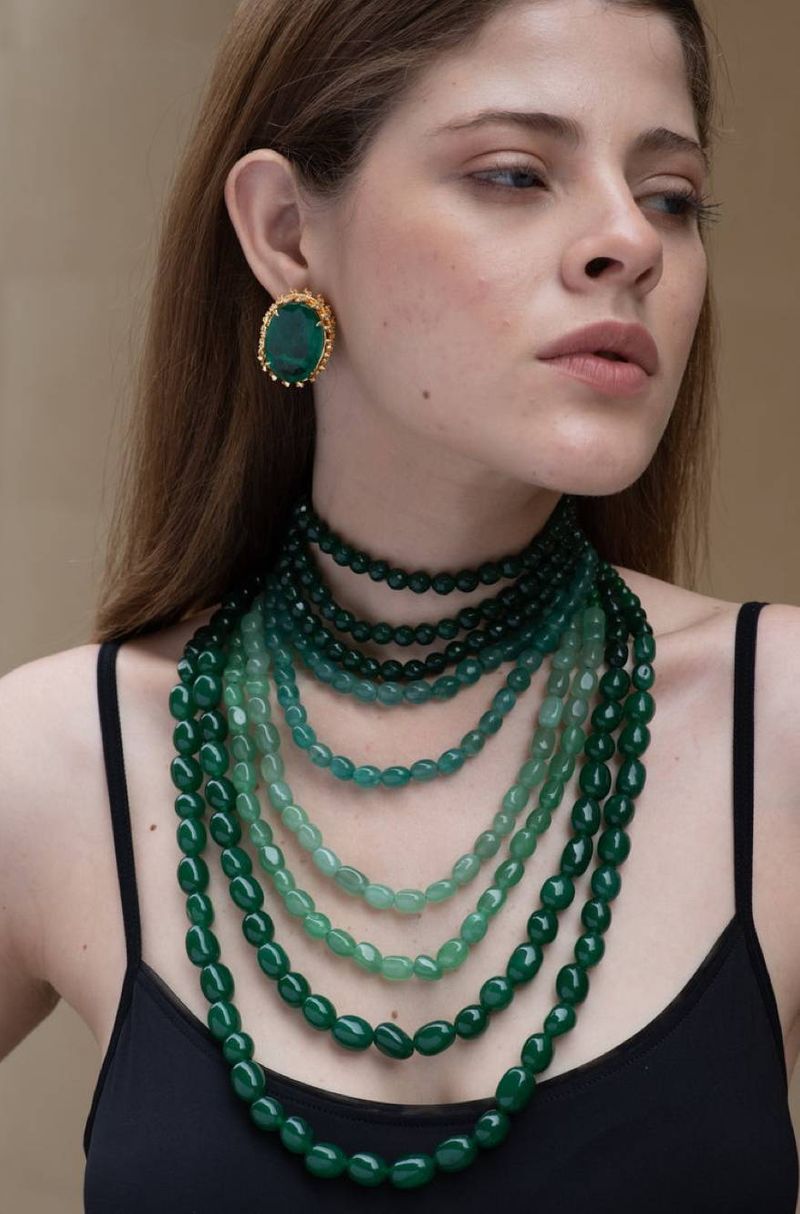 90s-inspired jewellery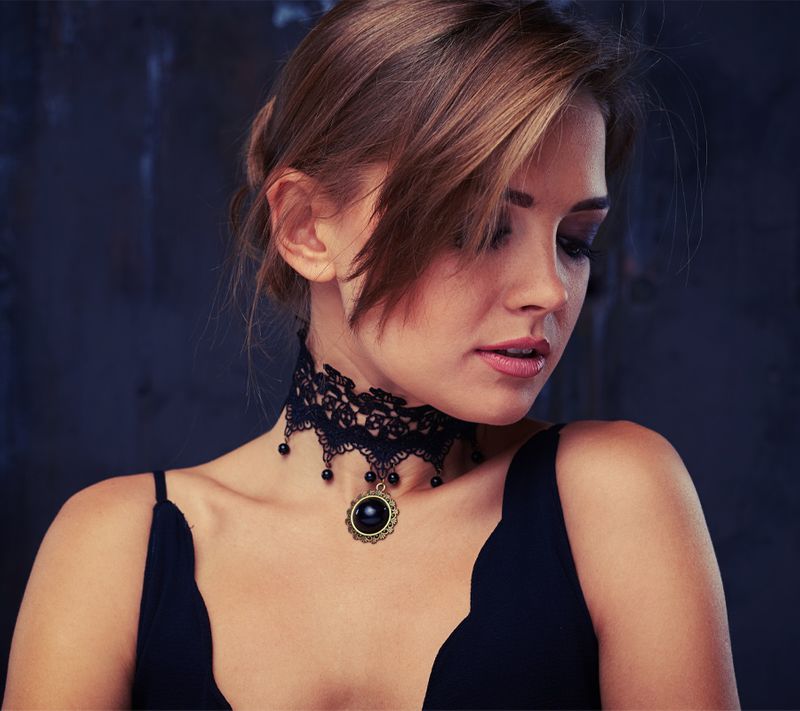 90s casual fashion scene was all about rocking vibrant and accessible jewellery pieces. It was an amalgamation of art deco and pop-culture reflected by the use of colourful stones, beads, and paints in jewellery. The highlight of the era, though, were gothic chokers and crosses. The 90s also saw the rise of body chains and the use of shells in accessories. Layered leather neckpieces and handcuffs enjoyed massive popularity too. On the formal side, crystal studs, pendant sets, and pearl strings were often spotted on those who loved minimalism and understated elegance.
Style tip:
The best way to flaunt a look reminiscent of the 90s is to don a gothic-style choker and leather cuff with your casual day looks and slip dresses. For formal wear, you can stick to the good-old pendant sets with precious stones and diamonds. They're sure to bring out elegance and sophistication lending your overall look a minimalistic-yet-grand vibe. Here are some 90s-inspired pieces for y'all:
Statement choker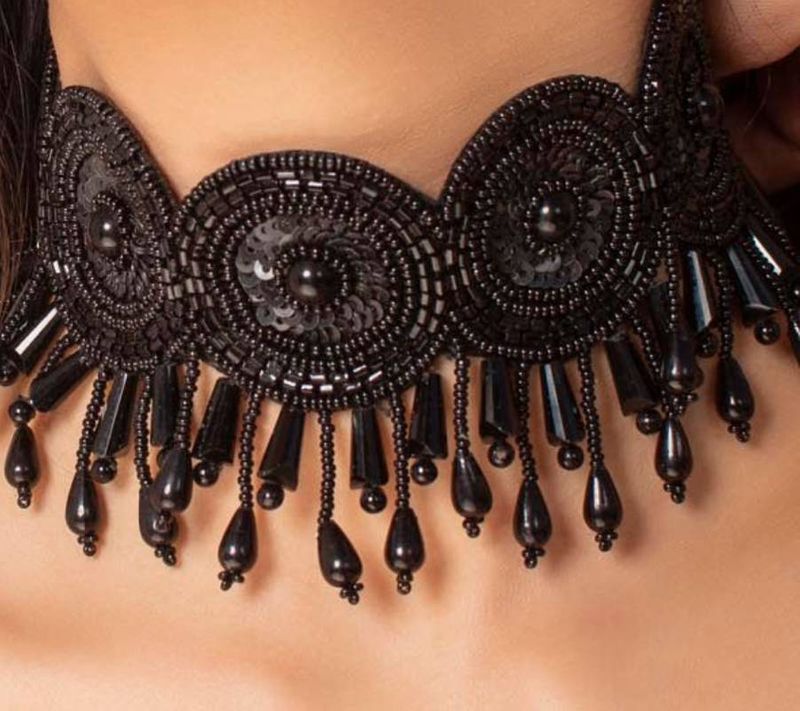 Beaded hoops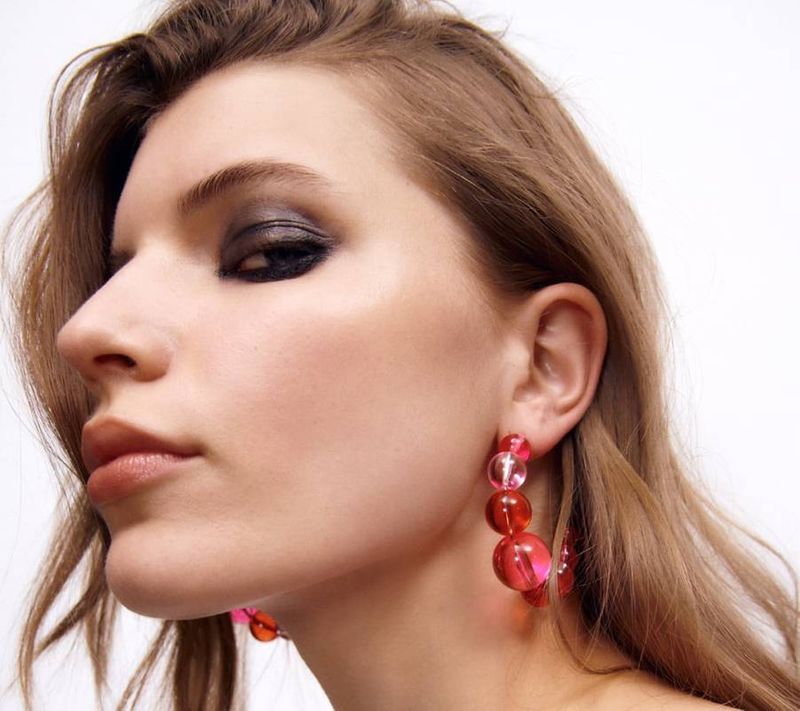 The final word
While you're well on the way to polishing off your vivid wardrobe, cash in on the versatility of vintage jewellery pieces to look like a glamorous queen with a timeless style statement. Go, rock it, girl!
---
Photo: Instagram/deepikapadukone; Inside images ; Shutterstock and featured brands