It is no secret that jewellery is a personal accessory and that it can make or break an outfit. A simple white dress on a Sunday afternoon can be upgraded to a brunch outfit by adding a few trinkets. From heirloom pieces to everyday jewellery—there is more to styling this accessory than just wearing it around your neck or wrist.
Whether you're looking for bridal jewellery or easy statement pieces, we bring you the best new releases in jewellery to add to your  collection this season:
1. Kalai, Tribe Amrapali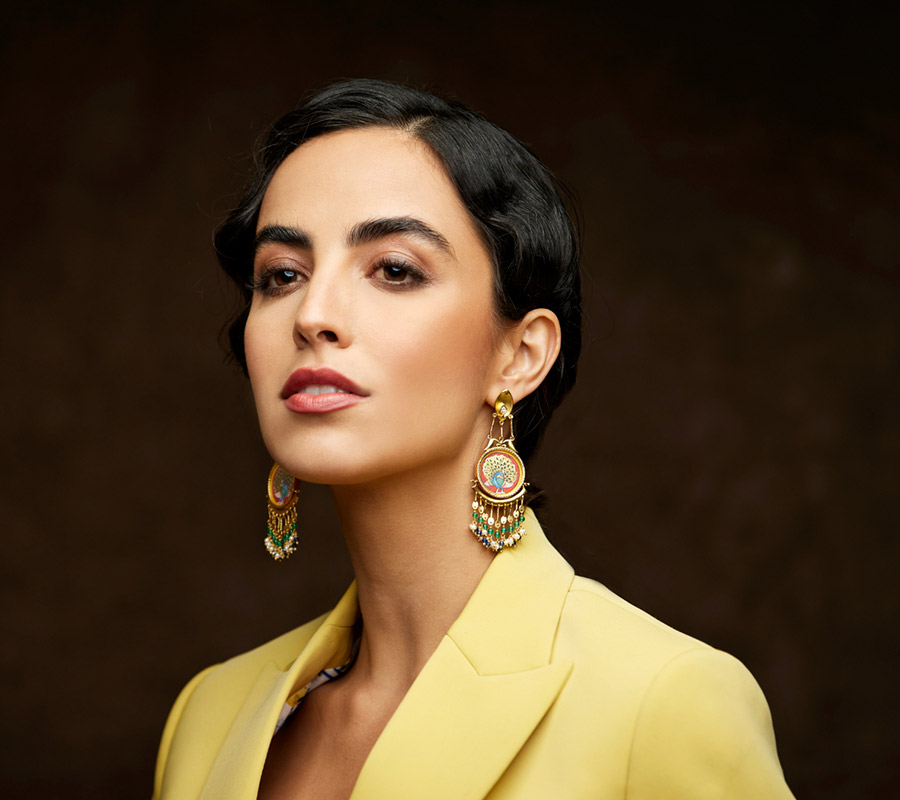 Exquisite silver jewellery brand, Tribe Amrapali, launches a new collection titled Kalai inspired by the classic Thanjavur art style of South India. The collection brings forth gold-plated silver jewellery inspired by the classic paintings and temple architecture of the famed Thanjavur style. There are rich and vivid handmade figures of Hindu gods, goddesses, and other religious iconography set in pearls, turquoise, and onyx—making this collection offbeat and awe-inspiring. The fine necklaces and earrings from this collection would be a timeless addition to your jewel box. 
2. In The Name, Amama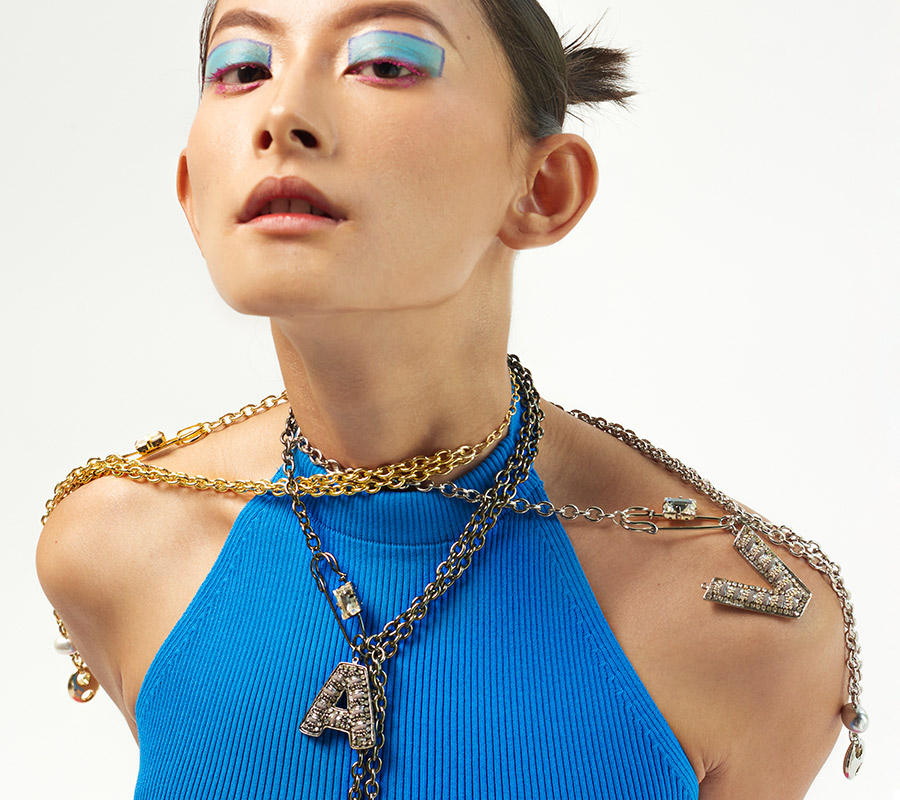 Delhi-based handcrafted jewellery brand, Amama—known for its silver jewellery—has come up with a new coveted personalised collection. Titled In The Name, it's a customised collection of initials, rendered in block or gothic letters. It's a curation of hand-embroidered and metal moulded designs that make the alphabets look impeccable and unique in their own way. Featuring a spectrum of handcuffs, rings, bracelets, pendants, and even, belts that are dipped in gold, metal, and silver—the collection is minimal yet extraordinary in its own way.
3. Sundays Are For Love, Roma Narsinghani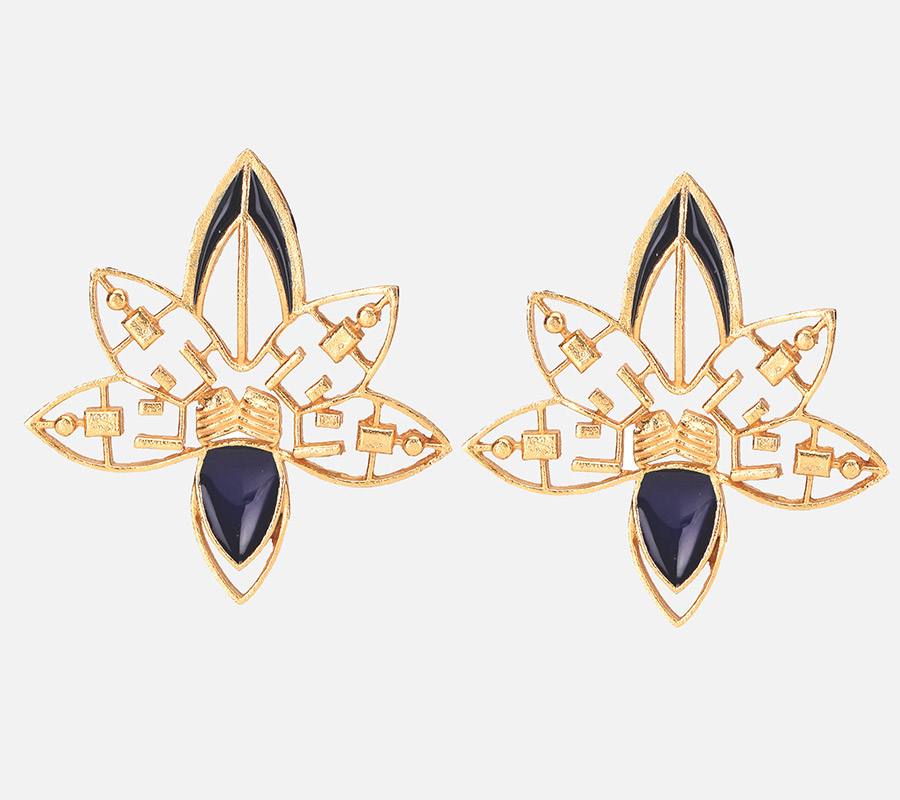 Fashion designer Roma Narsinghani is widely recognised for her vintage and geometric jewellery pieces and hair accessories. Her new collection— Sundays Are For Love—features stud earrings, hair bun pins with ruby Swarovski crystals, choker neckpieces, intricate bracelets, rings, and ear cuffs. These geometric pieces from this range feature some 3D elements with an old-world, vintage charm that sets them apart from most contemporary designs. The jewels are set in brass and hand enamelled with 18KT gold finesse.
4. Romance of Polki, Rivaah By Tanishq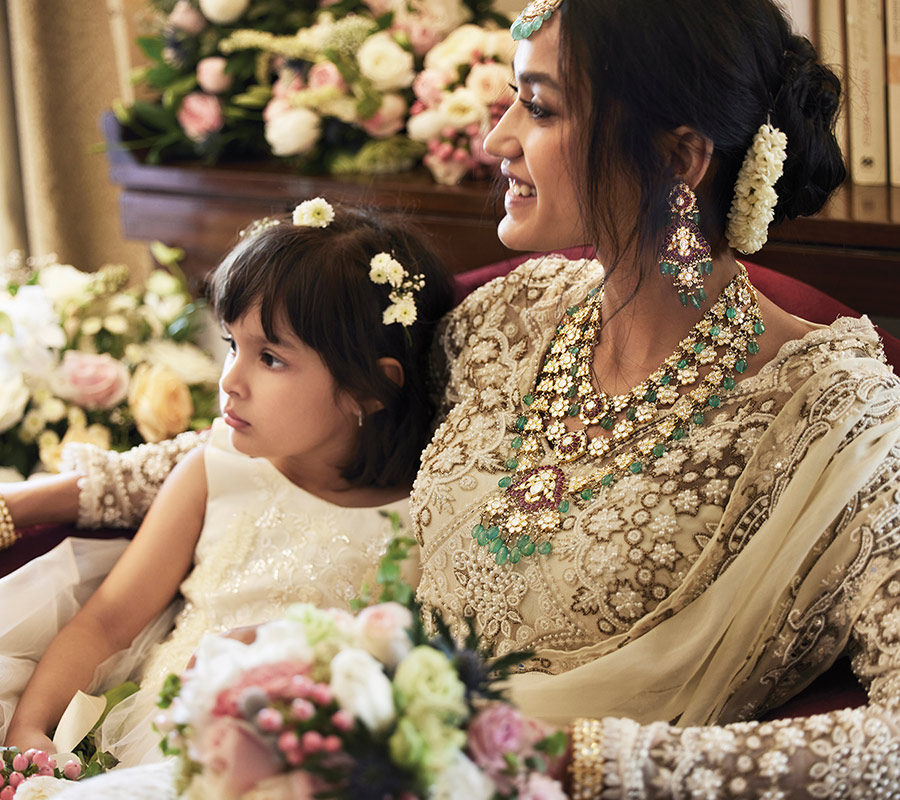 Rivaah by Tanishq, a wedding jewellery sub-brand from the house of Tanishq, has unveiled a beautiful Polki collection. Titled Romance of Polki, this artisanal collection is inspired by the land of Rajasthan where this age-old Polki craftsmanship was honed. From diamonds, ruby, and emeralds to pearls—this range of bespoke Polki pieces stunningly capture the splendour of heritage jewellery. This collection features intricately layered necklaces, ornate chokers, earrings, maangteekaas, and bangles that can be worn for the many different functions at a wedding. 
5. William Morris, Moha By Geetanjali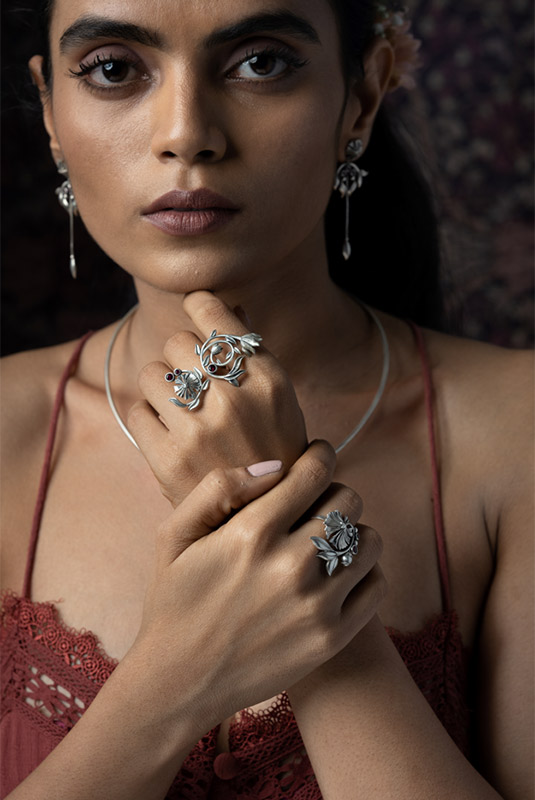 Silver jewellery brand, Moha By Geetanjali has unveiled its latest collection, William Morris, inspired by the iconic 19th-century British polymath. The contemporary collection is pastel in colour and lightweight with floral designs set in sterling silver. The exquisite range of offerings includes structured neckpieces, rings, bracelets, earrings, and even nose rings. 
6. Cosmic Dreams, The Loom Art by Aarushi Kilawat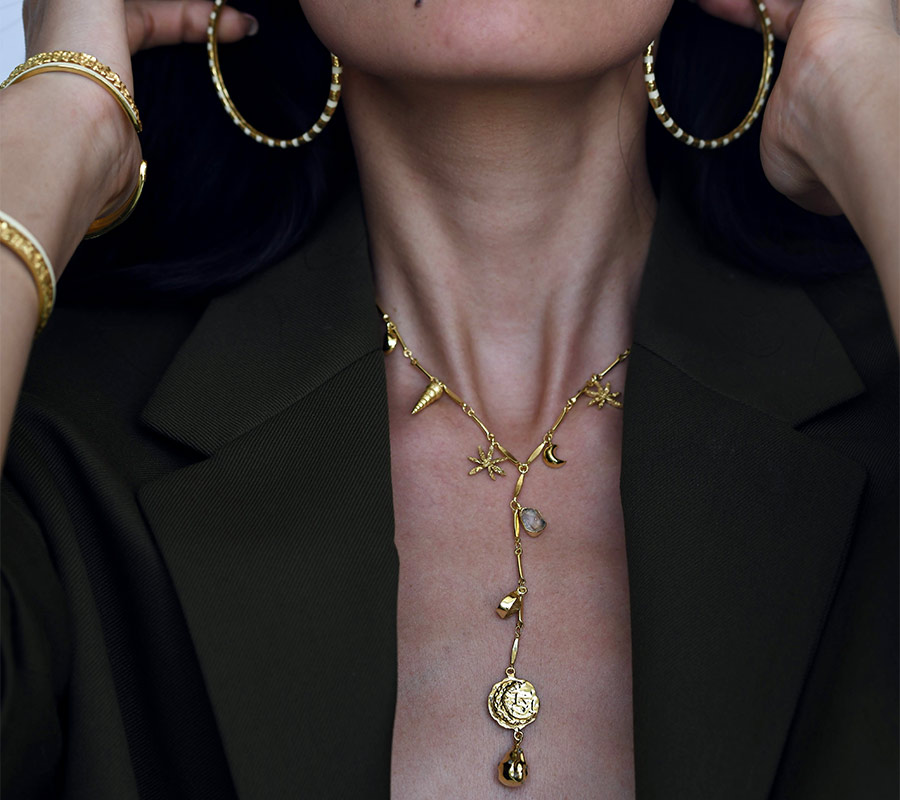 Design brand, The Loom Art, has launched its first handcrafted jewellery collection. Titled Cosmic Dream, the collection is inspired by celestial objects. The jewels are 22KT gold plated and crafted in brass to blend traditional techniques with modernity. This new ready-to-wear jewellery line features minimal statement neckpieces, earrings and rings. 
7. Wavemakers Collection, Mia by Tanishq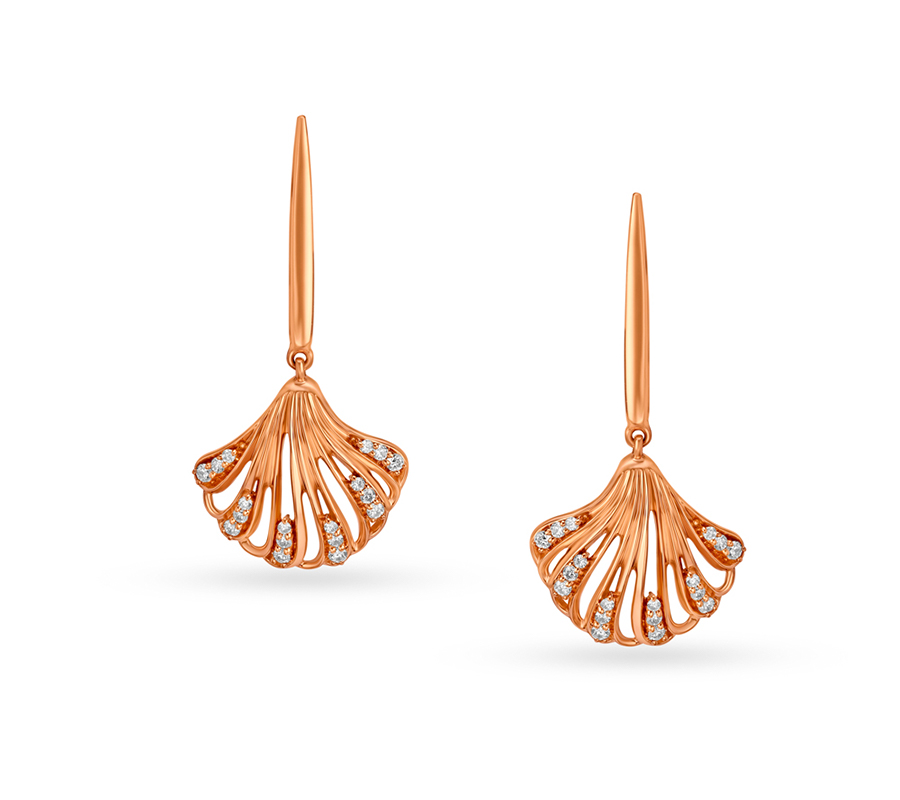 Fine jewellery brand, Mia by Tanishq has unveiled a stunning collection titled, Wavemakers, inspired by the beach—shimmering ocean waves, radiant sun, intricate shells, the sand, and evergreen palm trees. Playful yet versatile, this collection includes statement pieces inspired by the design aesthetics of waves and seashores. This chic range of beach-inspired jewellery is crafted in white and rose gold with pearls set in 14KT gold. The assortment of minimalistic and dainty designs can be found in the collection's rings, earrings, pendants, bracelets, and striking belly chains.
8. Syra, Anayah Jewellery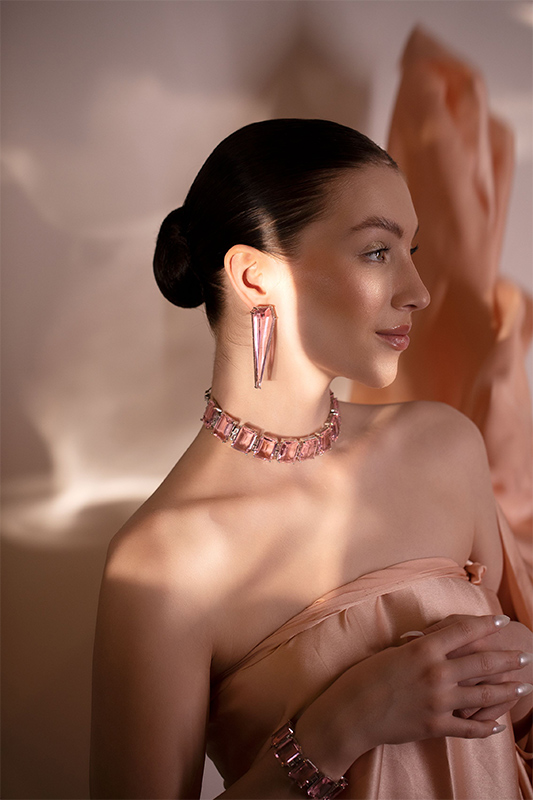 UK-based Indian-made brand, Anayah Jewellery, has launched a limited-edition collection that mixes traditional craft techniques with modern cubic zirconia designs. Titled Syra, the collection features an array of bold yet feminine designs, inspired by Islamic art—including statement earrings and handcrafted necklaces with clean, modern designs with vintage style accents.
9. Jhoom, Neety Singh Jewellery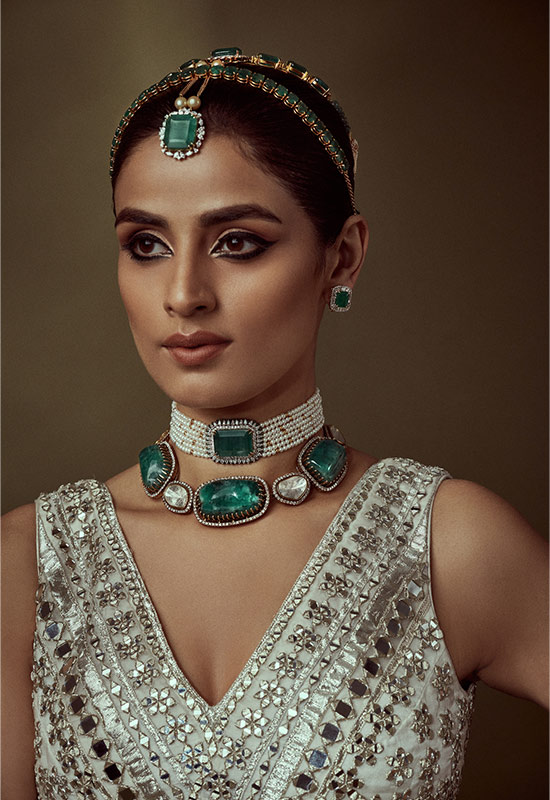 Neety Singh, a Delhi-based designer, is synonymous with reinventing traditional jewellery. Her eponymous brand has come up with a new collection, Jhoom, created keeping in mind the traditional jewellery but reinvented in a modern way. It consists of navratan pieces, Zambian emeralds, diamonds in unique shapes, kundan, jadau, and polki jewellery. From elaborate maharani-like necklaces to intricate bangles, the collection is a work of finesse that gives distinct regalia to the wearer.
Photo: Neety Singh Jewellery; Featured brands