After receiving the prestigious Shiromani award at the NRI World Summit in London for their contribution to the world of fashion and philanthropic initiatives, designer duo Falguni Shane Peacock, presented at the FDCI India Couture Week (ICW) their couture collection of intricate lehengas titled, 'Love Forever'.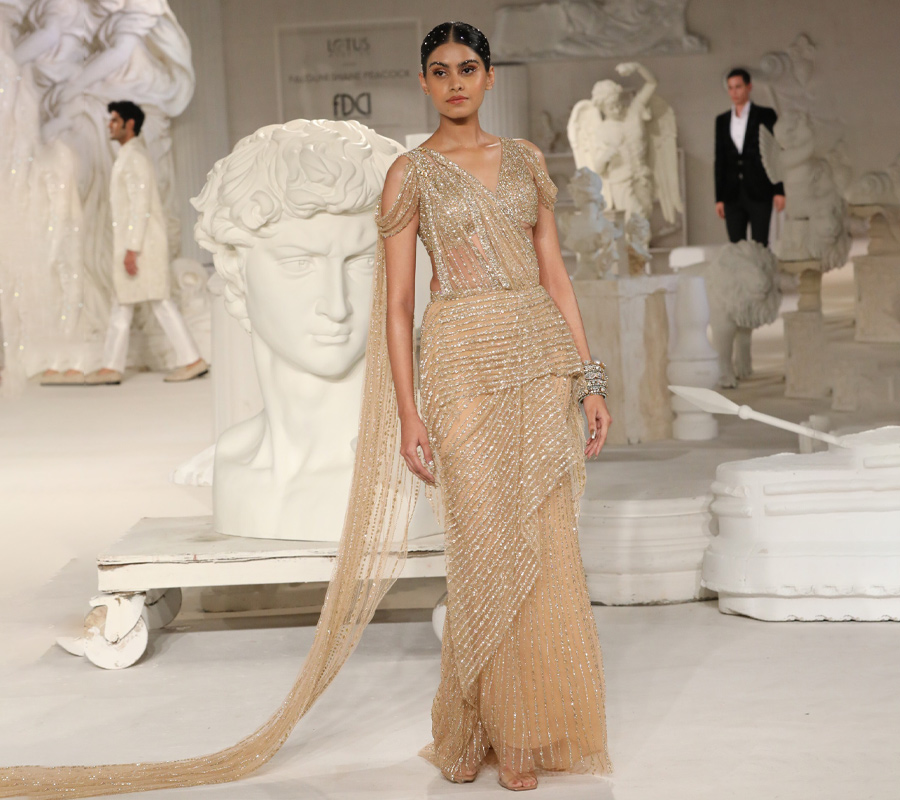 Actor Sara Ali Khan graced the show as the showstopper in a midnight blue lehenga adorned with crystals, beads and pure silk organza appliqué with silver and grey sequins. The ensemble was styled with a V-neck cropped blouse and a beaded drape.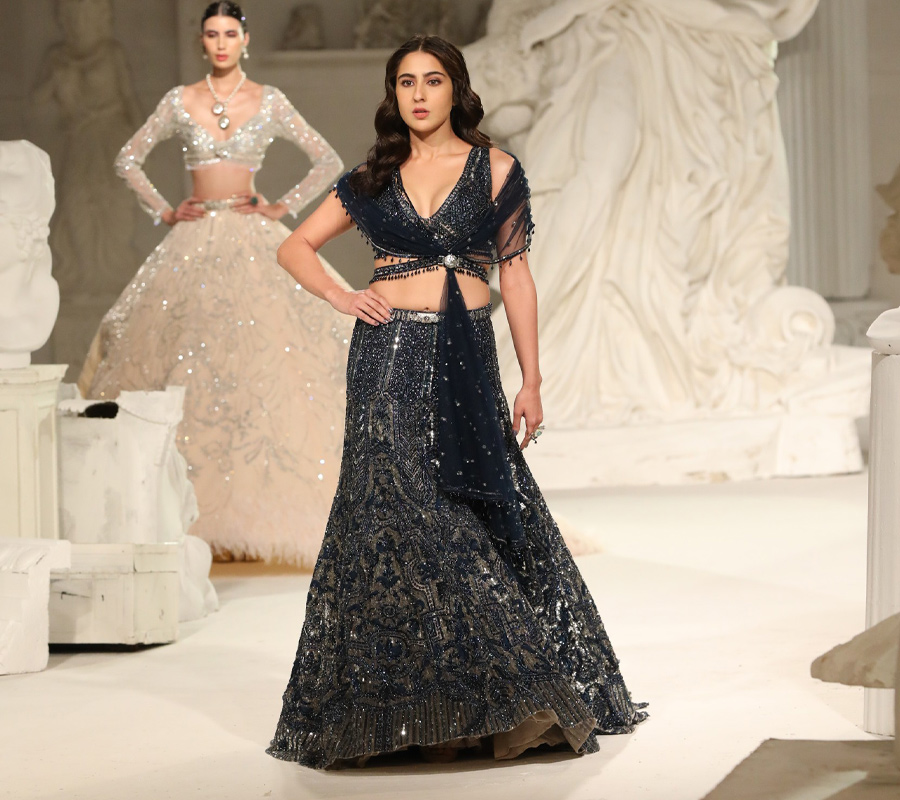 Their couture offering at ICW was set in a world between art and fashion. The collection was influenced by rich French tapestries and artworks from the Renaissance period, borrowed from the Art Nouveau period. It celebrated the land that is home to innumerable artworks and some of the most celebrated masters in the history of modern art and design - Chagall, Picasso, Braque, and Le Corbusier.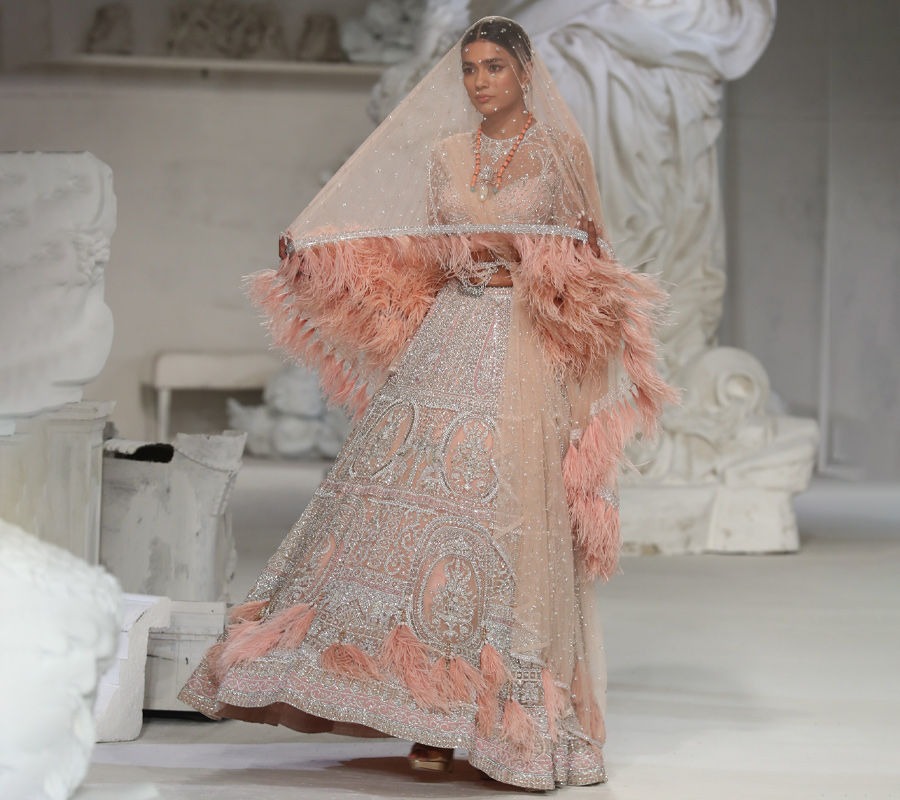 The ensembles relied heavily on French architecture as references where the elements were married to Indian architectural facets such as minarets, archways, and domes, amongst others. One could see the innovation behind the creations where the approach and handiwork were deeply rooted in India but the final look canted towards the French style. The chrome applique technique replicated the structural marvel and elements from both cultures on the fabric. Of course, many of the garments in the collection had the designer duo's signature feather work.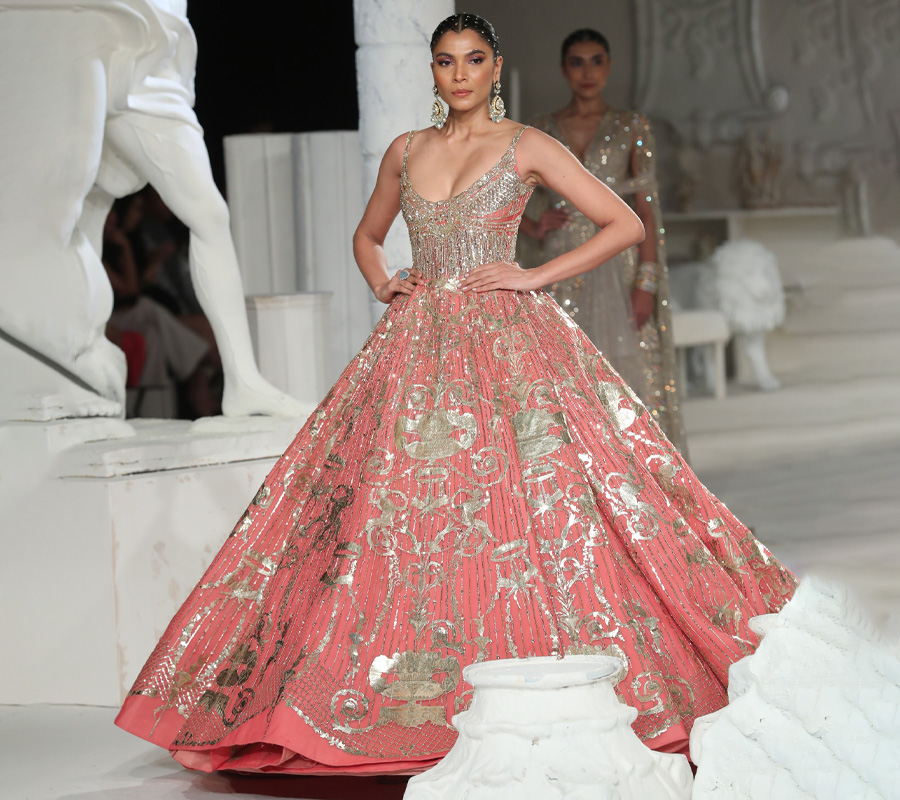 The collection majorly focussed on structured lehengas with a ball-gown-like approach in design. There was chrome applique and crystal-embellished lehengas with intricate veils, cropped blouses and feathers galore - the refreshed outlook on bridal ensembles was definitely a lot of shine and bling, to say the least. The palette ranged in unconventional hues of champagne ivory, peach and blush pinks. One of the highlights was the intricately embellished face veil that refreshed the old-world charm of bridal ghoonghats and the groom's sehra.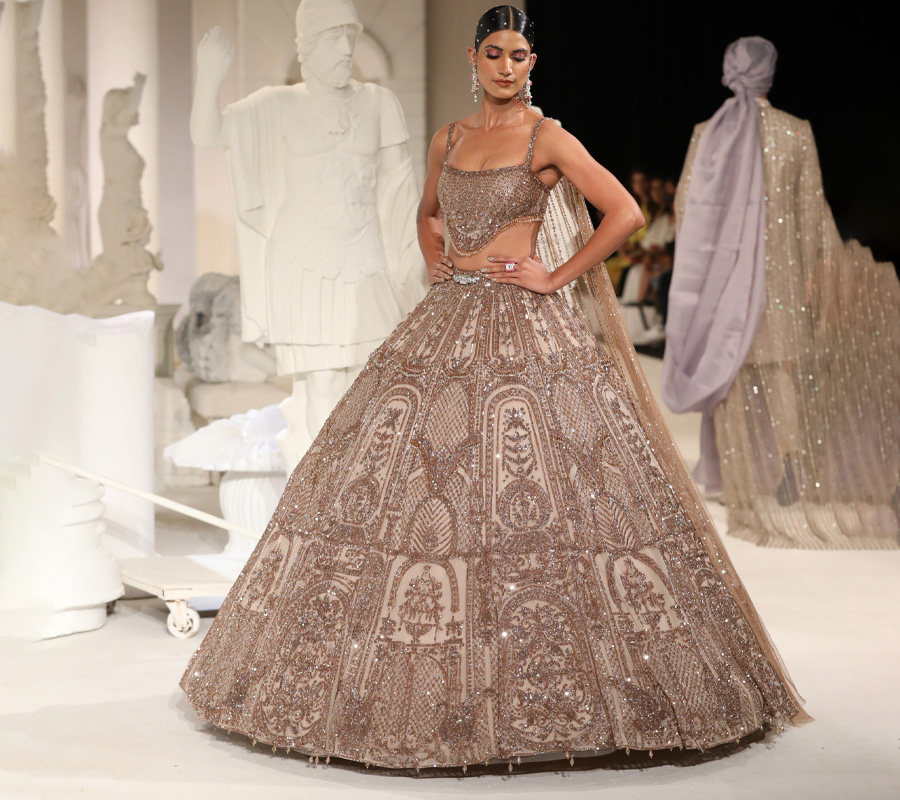 Falguni Shane Peacock's take on bridal wear in the new couture world was artsy and yet gorgeous and glittery.
Photo: Falguni Shane Peacock