With Christmas and New Year's comes a barrage of holiday parties waiting for you to RSVP. Although parties may now be low-key with intimate gatherings being the safest bet, keep the dress code winter-festive. If you want to nail the OTT game, bring out your shiny, sparkly dresses, stilettos, clutch bags, bold colours, and partywear with ruffles, feathers, lace and more. 
No matter where you're headed, the most important thing is that your outfit must be an extension of your personality. So, whether you're planning for a family-friendly game night, an adults-only cocktail party, an office soiree, or a casual friends get-together, you will find an ensemble on this list that you can pick.
Here are 12 Christmas-cum-holiday party outfit ideas that are equal parts sophisticated and bold.
1. Dark romance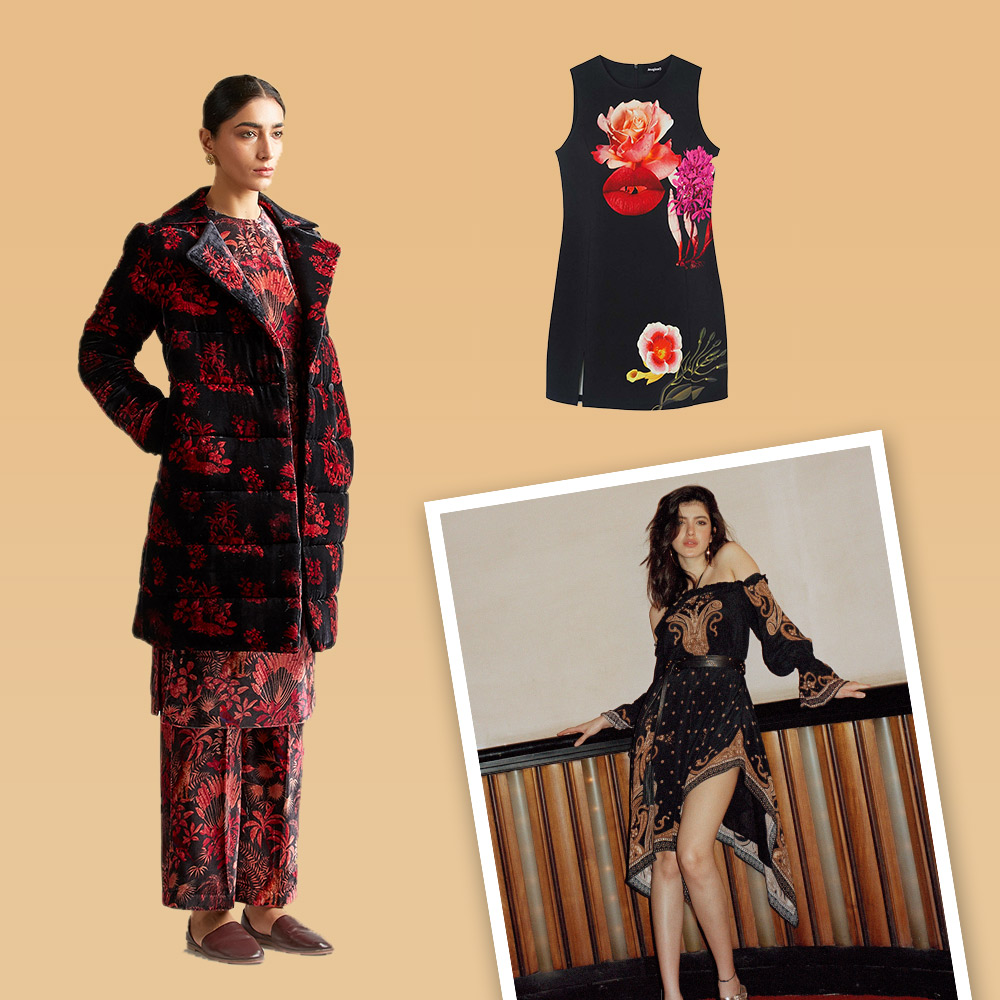 With florals marching down every ramp, this trend is a wardrobe essential to complete both your Christmas and winter closet. You may expect florals to be always on bright and cheery outfits but rich and moody blossoms make just as any good as any floral arrangement. 
2. Loungewear party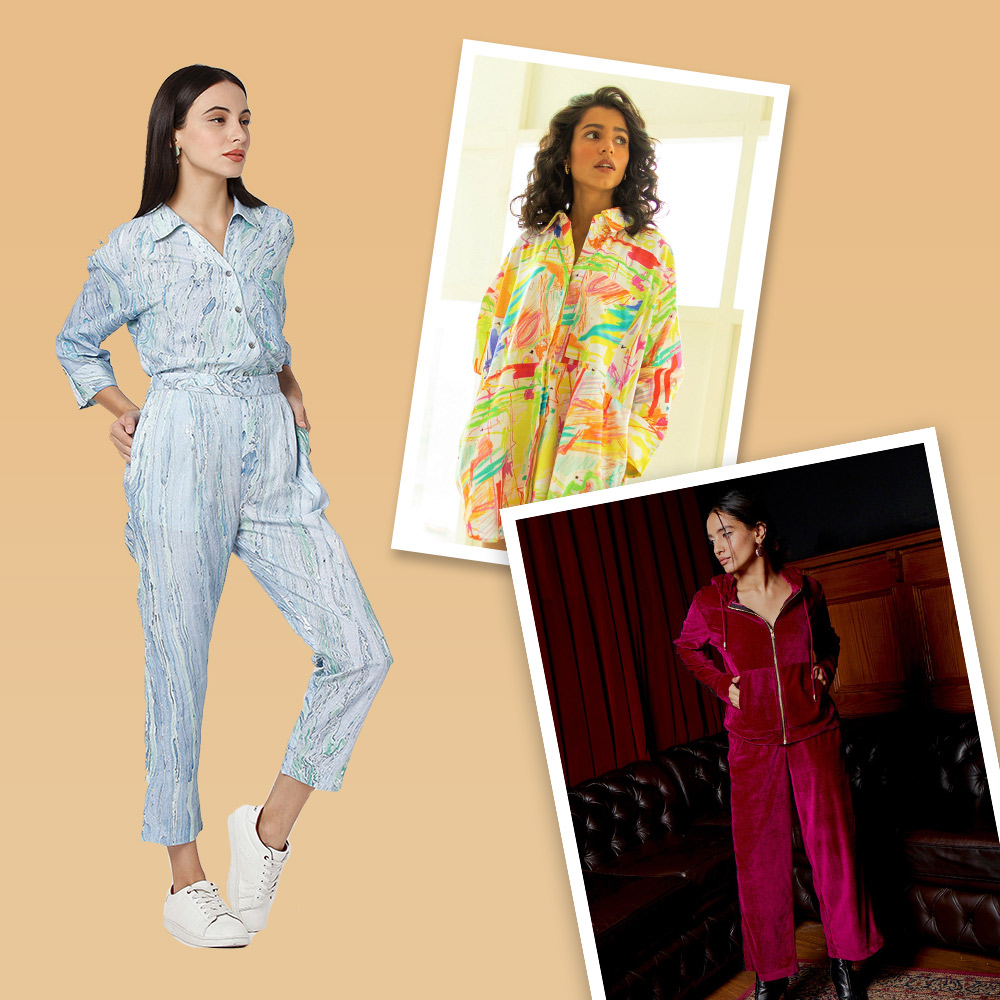 Loungewear and athleisure have received an upgrade during the lockdown with a lot of sheen and glamour. We have been eyeing this comforting trend for a long time and the good news is that it is here to stay beyond Christmas and the festive season too. 
3. Lustrous leather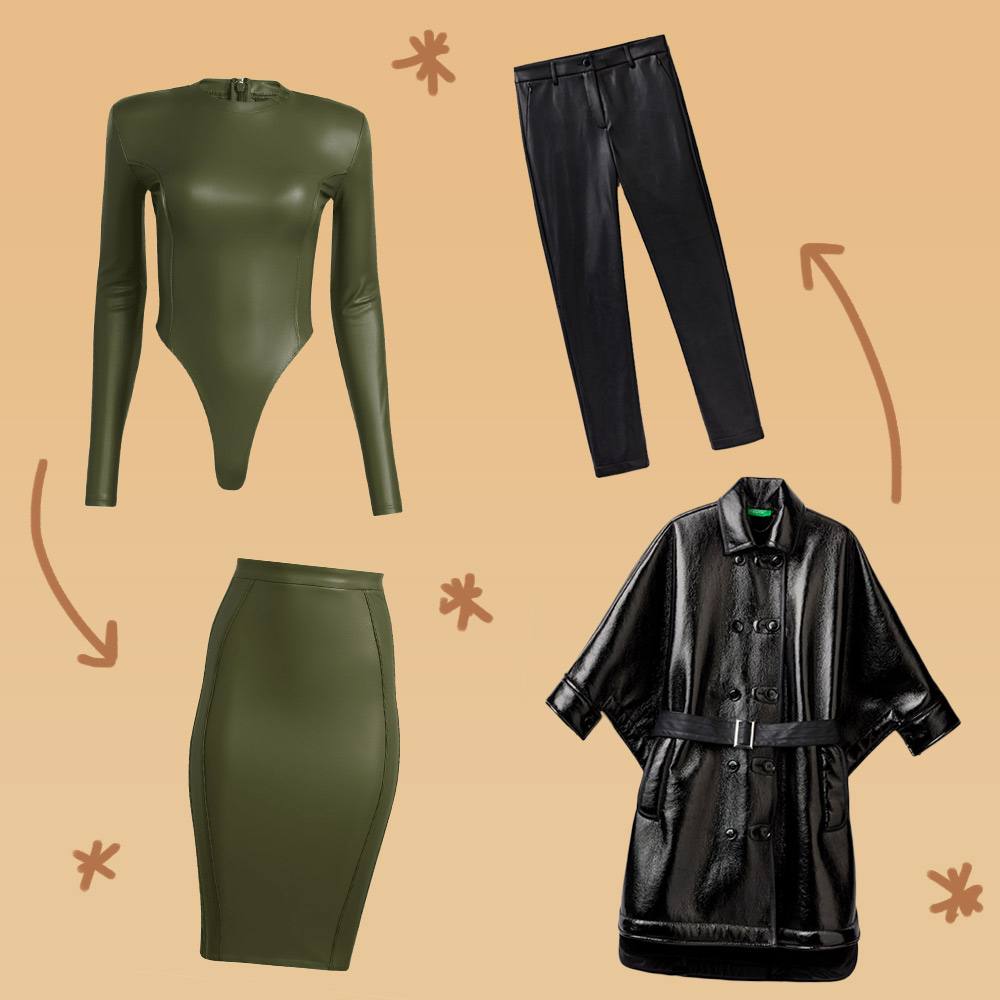 Versatile leather (or pleather) has both your 'on' and 'off-duty' looks covered. Statement Christmas party outfits have a little extra verve when you add leather. However, don't be shy to make it your own.
4. Animal prints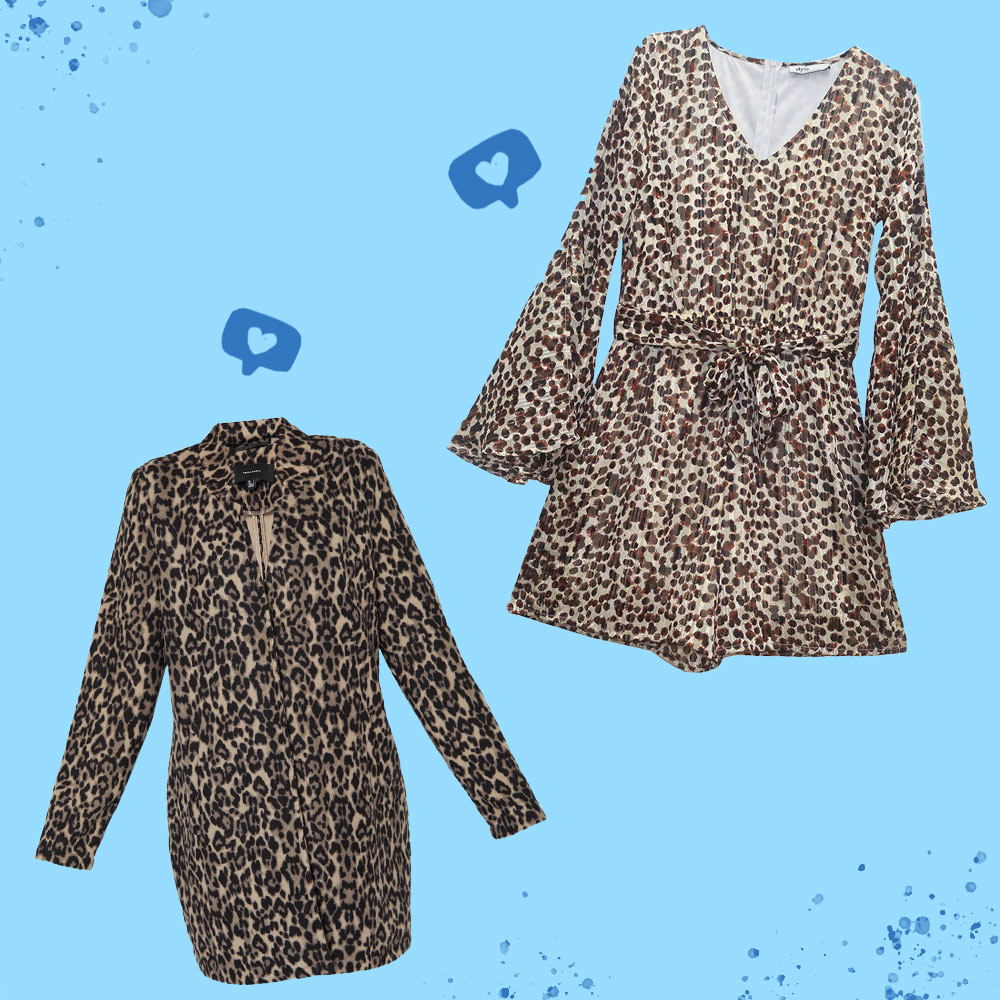 The future is bright, bold and primed for attracting attention. Let the inner animal in you stroll the streets for the Christmas party. With an array of animal prints available, choose the one that fits your personality.
5. Mono minis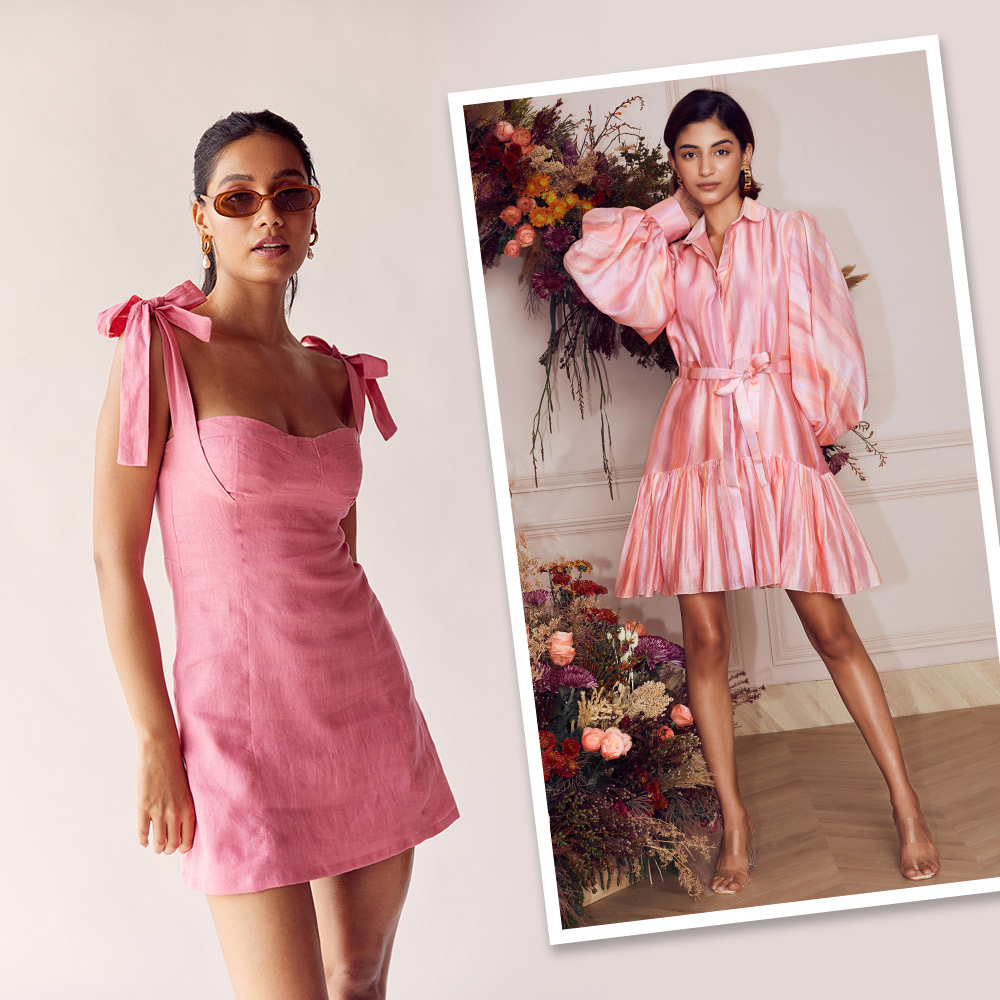 Being a little 'extra' with your outfit choices hurts no one. Challenge the weather and put on a cute mini dress. You can even pair it with leggings or leather tights for warmth and comfort. Bright and flirty minidresses go beautifully with chunky boots or platform heels. 
6. Highlighter heels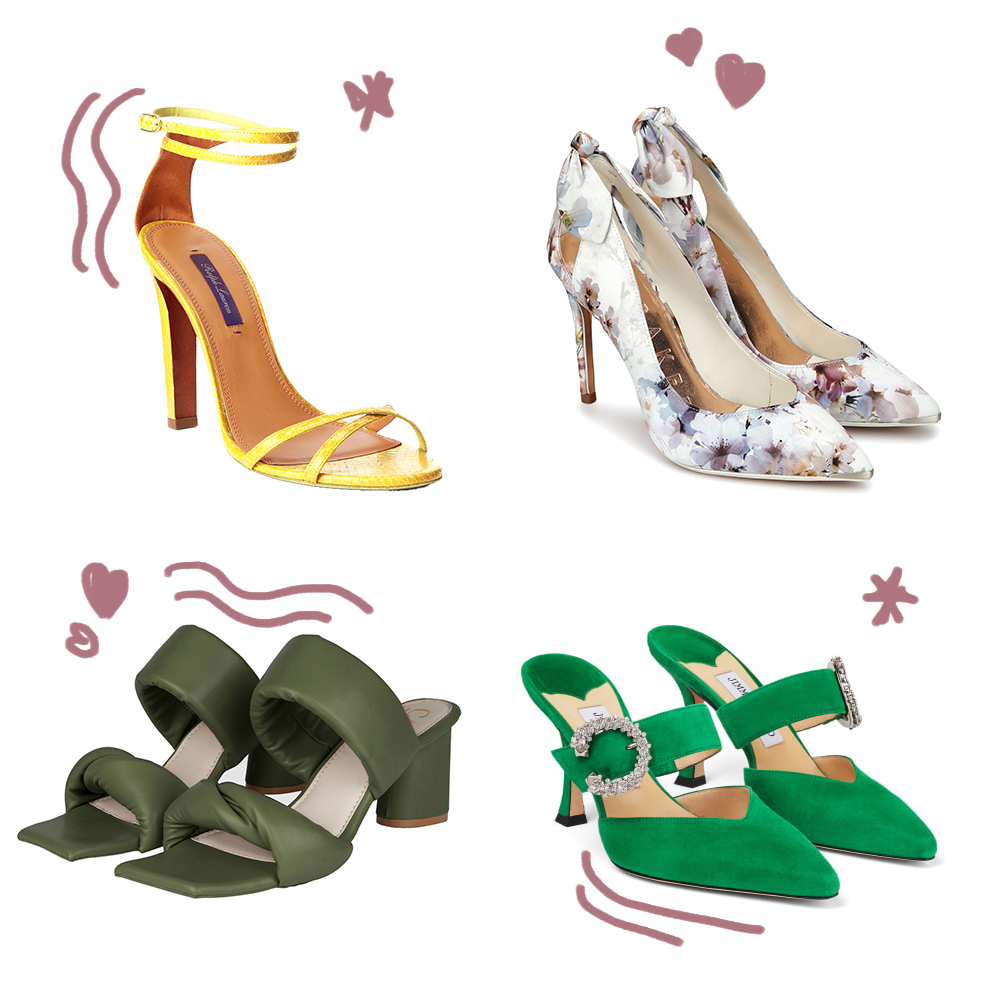 Even heels need a fresh makeover for the party season! Add wild and warm hues to complete your head-to-toe look with some high-voltage heels. Pop-coloured heels have now been translated in ways to suit every occasion.
7. Larger than life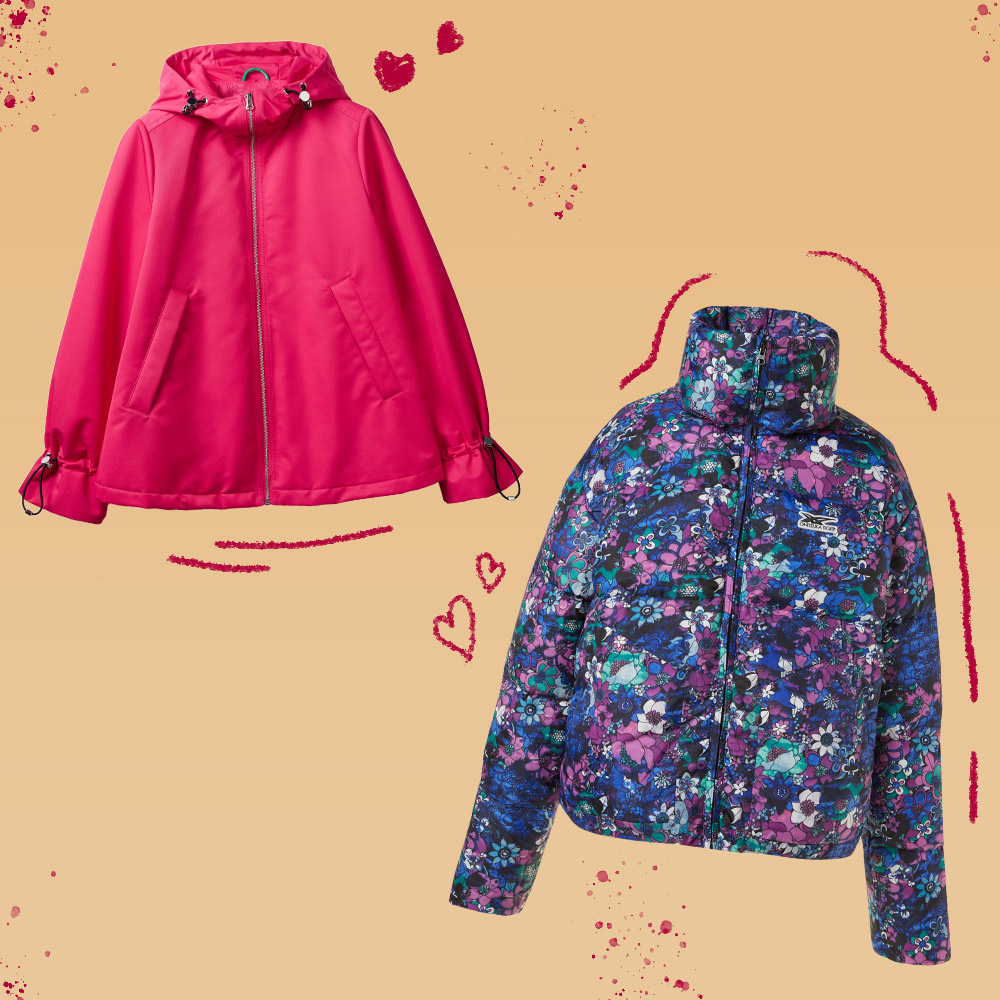 Billowing silhouettes are taking up the fashion space by storm. From runways to offices and Instagram feeds, baggy but well-tailored clothes are becoming the go-to fashion choice.  The mantra is simple: go big or go home.
8. Frills and fringe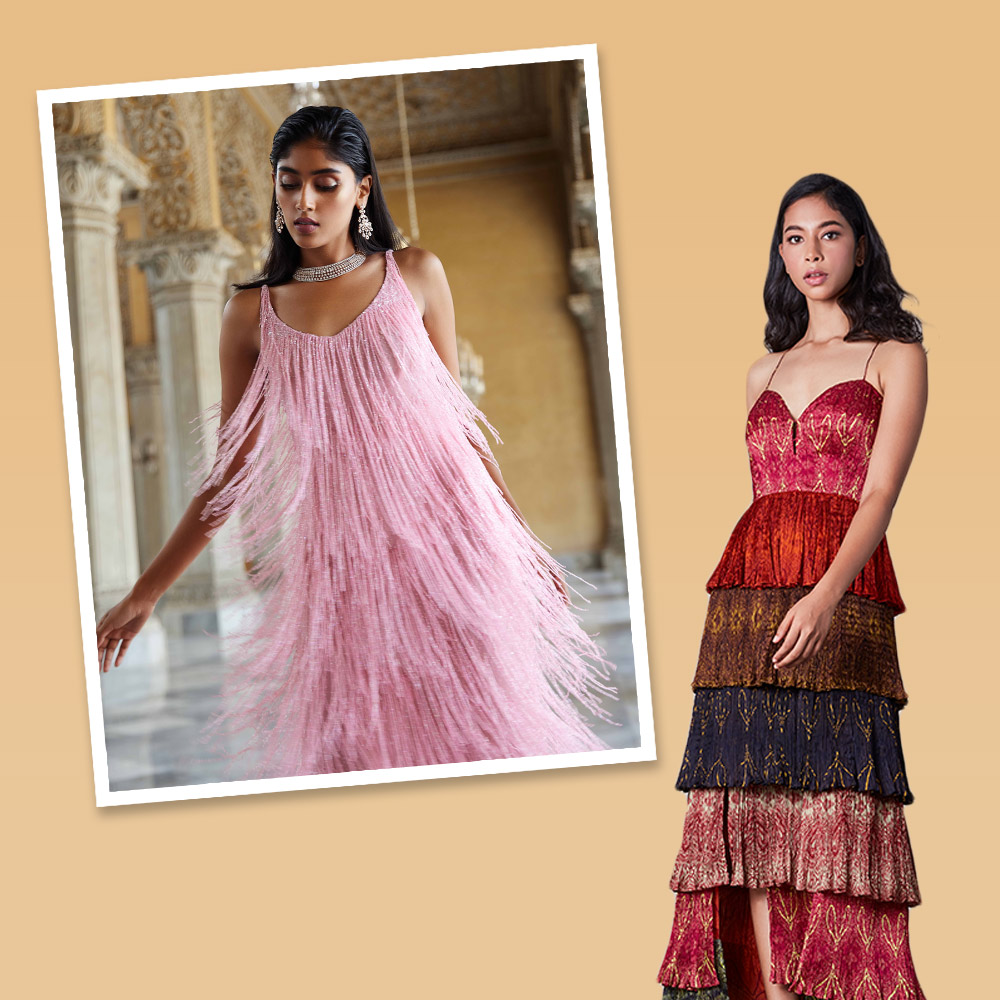 'Tis the time to let romantic elements find space in your closet. Yesteryear styles are making a comeback, and it's time to update your wardrobe with frills and fringes, especially for Christmas dressing. It's always going to attract attention when you are walking on the streets or dancing the night away.
9. Party bags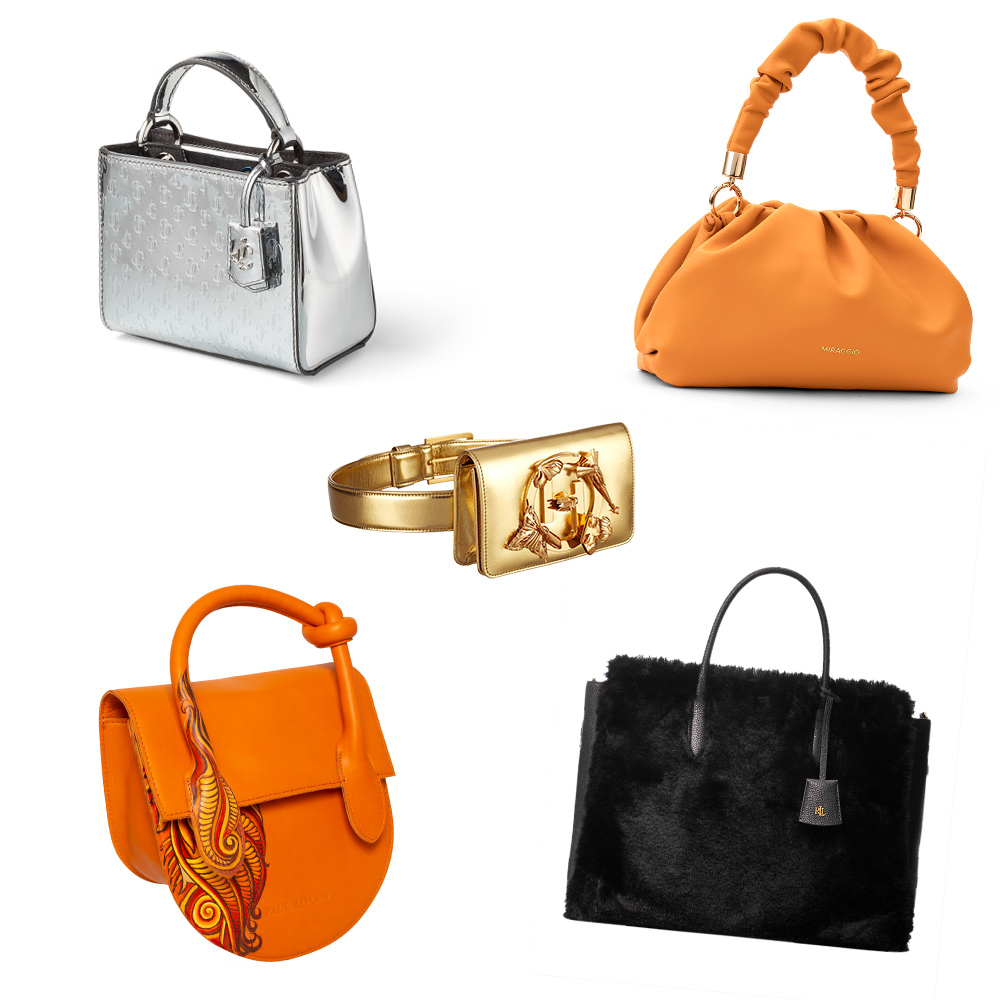 Is it possible to step out of the house without a bag? Party or no party, no holiday outfit looks complete without an evening bag. Bags with touches of gold, feathers, chainmail add the finishing touch to your look.
10. Fur lure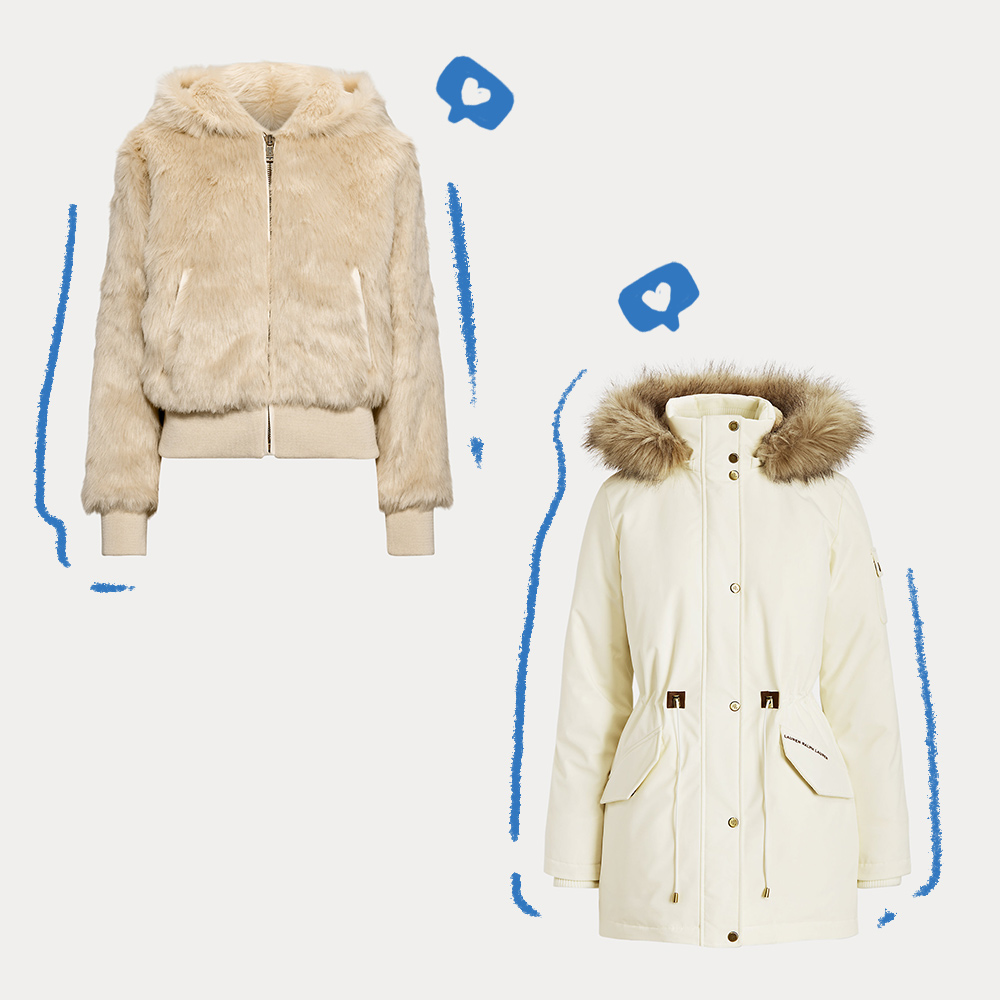 The lasting appeal of the faux fur trend promises not only a cosy look but a bold, colourful and timeless statement piece to add to your winter and Christmas wardrobe. This classic trend has witnessed innumerable facelifts, yet it never goes out of style.
11.  Finding drama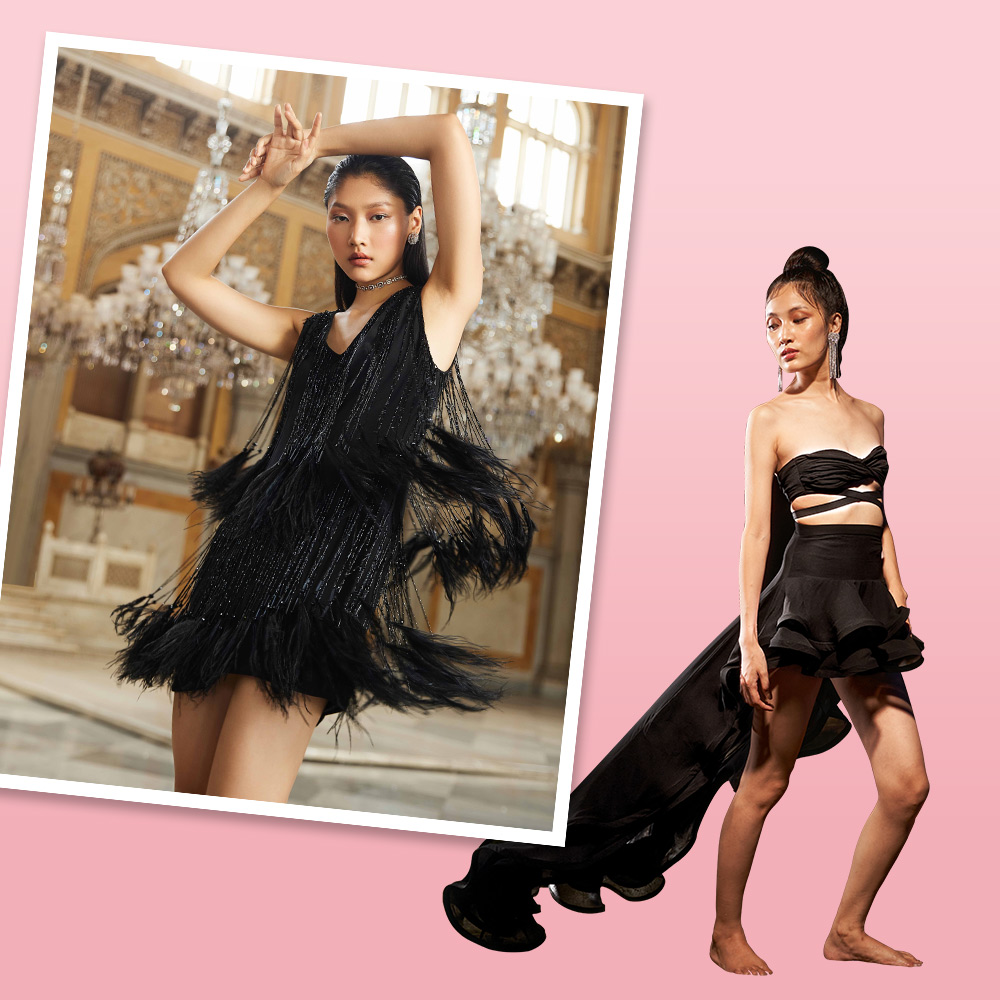 From deep, feathered cuffs on statement dresses to risque ruffles, if you're looking to invite drama to the party season, we say stock your wardrobes with these playful elements. We say, live your big style moments in either extravagant or subtle statements, for you can never go wrong dressed in wispy trims and frilly ruffles.
12. Say bling!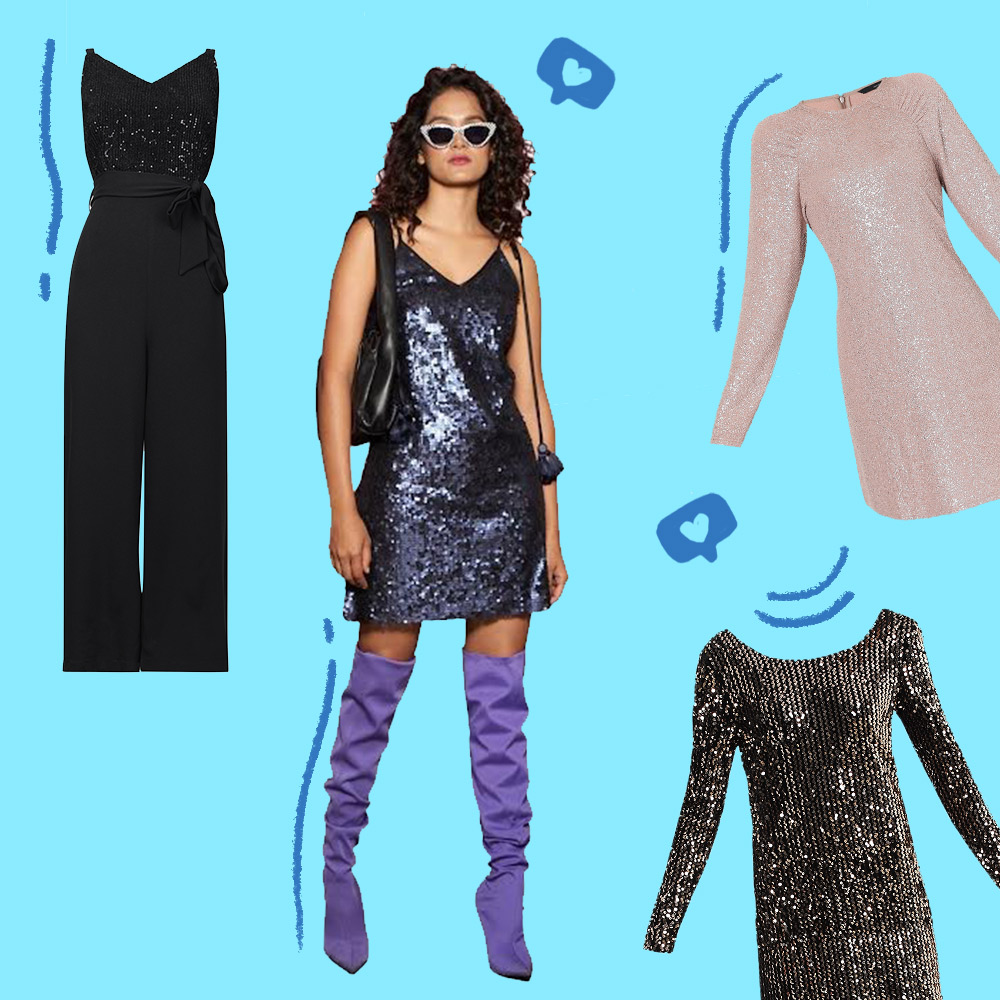 Strut your way into a party wearing sequins. The look is glimmering and glistening. Sometimes, all you have to do is skip the minimal route in favour of something grand and sparkling with a clear message: let your light shine!
Photo: Instagram/Malaika Arora & Instagram/Janhvi Kapoor