Celebrity makeup artist Namrata Soni, who founded her innovative beauty and cosmetic brand Simply Nam in 2020, recently launched a new addition to her ever-growing and extremely popular collection. We're talking about the Illuminating Cream and Powder Eyeshadows, which are unique cream and powder duos. The range currently has four eye-catching shades – Déjà Vu (forest green), Pot of Gold (classic gold), Once Upon a Night (metallic black) and The 90s (rose gold) – all of which work really well for the festive and wedding season and have come just in time! And who better than the makeup artist herself to weigh in on festive makeup trends for this season! We chatted with Namrata to get her thoughts on the best eye makeup looks for the season, the new launch and lots more.
Namrata Soni's three eye-makeup looks
"One of the hottest trends this season is going to be a green and black eyeshadow. So, you could try the Simply Nam Illuminating Eyeshadows in green and gunmetal. Both colours can be used by themselves or can be mixed to create your own unique colour," she says.
In addition to currently trending makeup, we also asked her about some of her own favourite eye makeup trends. Take a look at what she has to say, along with some 'how-tos' on creating these stunning eye looks.
1. Green cat eye look
"A colour which I love wearing, and it looks especially lovely on Indian skin, is a gorgeous green. The beauty of a green eyeshadow is that it can be used as a complete eyeshadow to create a dramatic effect or you can just use it as a beautiful winged eyeliner to add a little bit of drama and colour to your eyes," says Namrata.
Watch her create a stunning green cat eye look here:
How To:
Start by creating a soft cat eye look with the cream eyeshadow in a gorgeous forest green like Simply Nam's Déjà Vu. Top it with a shimmery green powder eyeshadow for that extra glam. Simply work it from the inner corner of the eye to the centre of the eyelids. "Blend out the edges for a beautiful glamorous look," says Namrata. Finish off the look with a little bit of mascara and gorgeous nude lipstick.
2. Black smokey eye with a pop of gold 
"Another of my favourite looks is the classic beautiful smokey eye with a little bit of shimmer and glitter on the eye. It never goes out of style and you can wear it with pretty much anything, whether it is Indian, festive or bridal," says Namrata.
Here's her version of a captivating black smokey eye with pops of gold:
How To:
To create this look, begin by applying a black eyeshadow like Simply Nam's Once Upon a Night to the outer corner of the eyes and work it into the middle and just above your waterline on the eyelid, blending as you go. For the next step, add a lovely shimmery eyeshadow like Simply Nam's Pot of Gold from the inner corner to the middle of the lids, blending both shades where they meet. Add a hint of smokey black to the lower lid as well by applying and blending the same black eyeshadow.
3. Rose gold smokey eye makeup
Namrata says, "I love a simple rose gold eye with a lot of mascara or false lashes and a little bit of brown or bronze kajal on your waterline." Namrata created this stunning look for actress Rani Mukerji recently using the rose gold shade, The 90s, from her new eyeshadow range.
How To:
To recreate a look similar to that of Rani's, work in a rose gold shade like Simply Nam's The 90s on the eyelids with a hint of the smokey look in the corner with a black or dark brown eyeshadow. Blend in the darker eyeshadow on the lower lid near the waterline and diffuse it well with a blending brush. You can also choose to go simple with only rose gold eyeshadow on the lids. Line the lids with a black, brown or bronze kajal and swipe on a few layers of mascara, and you're set!
Simply Nam's eyeshadow range
We also quizzed Namrata on how she conceptualised the new cream and powder duos. She says, "The reason I launched a cream and powder duo is that I found it very cumbersome to always find the exact colour that would complement a cream eyeshadow because just cream eyeshadows do not always work for somebody. I wanted to launch a collection that would have a cream eyeshadow and a proper namesake beautiful version of a powder eyeshadow so that it can be used by itself or together to create any kind of dynamic look you want."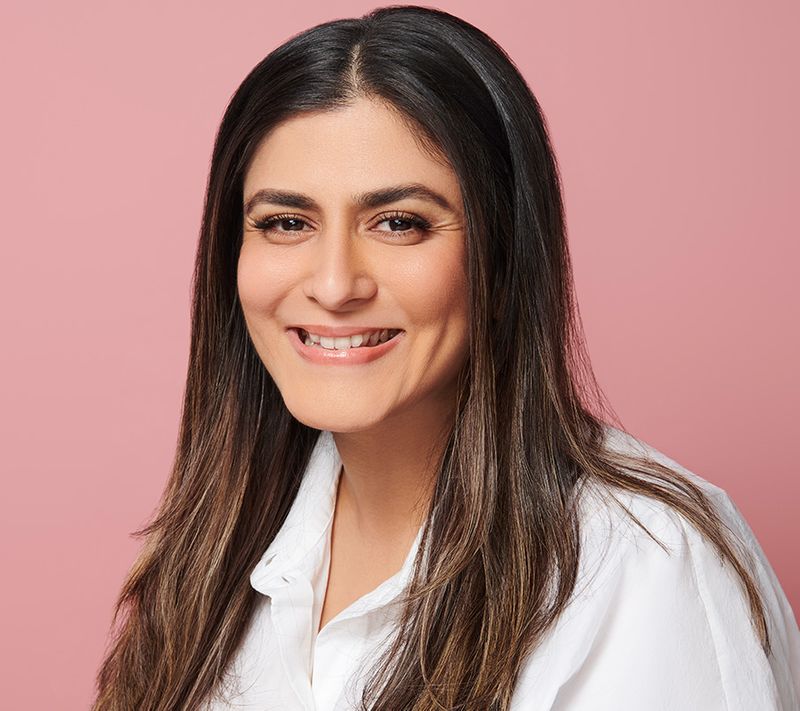 She also shares that the best way of using the eyeshadow duos is to first use the cream eyeshadow with a blending brush. Start from the centre and swipe it and glide it across your entire eyelid. You can build up on the opaqueness of the eyeshadow, which means you can go as sheer or as full coverage as you would like. "Once you are done with this step, if you like the way it's looking you can leave it, else you can add a bit of the shimmery powder eyeshadow which adds that touch of glitter and sparkle to the eyes, and it also helps in setting the cream eyeshadow for a much longer time."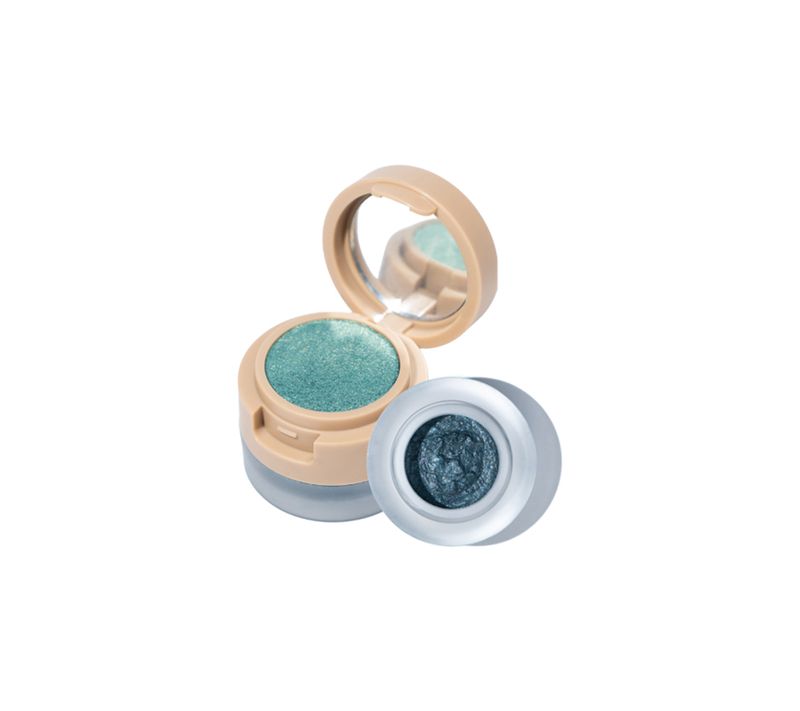 Having a cream and powder eyeshadow duo also works well for all skin types because as Namrata points out, "For oily skin, use a cream eyeshadow packed with a little bit of powder eyeshadow to set the look. For dry skin, use a cream eyeshadow. For normal to combination skin, use either cream or powder eyeshadows, or both together, as you wish!"
Namrata's take on eyeshadow and lipstick pairings
Another question many have and are often confused about when it comes to overall makeup looks is, how does one pair eyeshadow colours with lipstick shades? So, we asked the ace makeup artist for her view on the same. She says, "There's always been a rule of thumb that when you do dark eyes, go for a nude lip and vice versa, but today it is totally your call." Something she personally loves doing when she is wearing a dark eyeshadow is sticking to browns and neutral tones on the lips or a soft pink or peach which is not too bright, to maintain balance on the face. "I also opt for neutral tones of blush and highlighter to balance the look. If I am going for a beautiful nude eye which is a beautiful rose gold or a gold eye, I can either go for a bright lip or dark lips."
We hope you've been taking notes for these tips from the makeup maven herself. And if you've been drooling over her new eyeshadow range and want to 'add to cart' right now, click here to buy.
---
Photo: Instagram/Namrata Soni