When we are in our zone, sweating it out at the gym, yoga class, or playing our favourite sport, our biggest support is our activewear/sportswear. Our clothing must keep up with us because even the smallest of issues, such as not having a big enough pocket to fit your money and phone, or a comfortable fit, which sits on the body like our second skin, may take the fun and motivation out of the activity. 
In an ever-evolving activewear market that continually focuses on bulk and fast production, finding a brand that truly understands us, the customer, and ensures our needs are met, is no straightforward task. Still, BlissClub, an online premium activewear brand for women, rose to the challenge in March 2020. Today, it's safe to say that it's doing a good job of addressing some of the most common concerns, that women who move have from this type of clothing.   
Proof of the brand's success is its recent milestone of launching two offline stores in India in Bengaluru's HSR Layout and in Mumbai's Malad (Infiniti Mall) area. "We want to get even closer to our customers – for all the trust they have placed in us as an e-commerce business, we are now building in the offline space so that we can connect with them in person and deepen their experience with us via product and community events," Minu Margeret, founder and CEO, BlissClub, explains in a press statement. BlissClub's USP has been their signature fabrics and innovative product design, and now, with the offline stores, customers can touch, feel and experience the products before investing in them. 
The brand was born out of the need for quality activewear for women in India. The lack of decent options was something that Minu experienced first-hand as a national-level frisbee player. It was then that she quit her full-time job and decided to translate her entrepreneurial experience and passion for fitness into creating a premium activewear brand that works for women and not against them.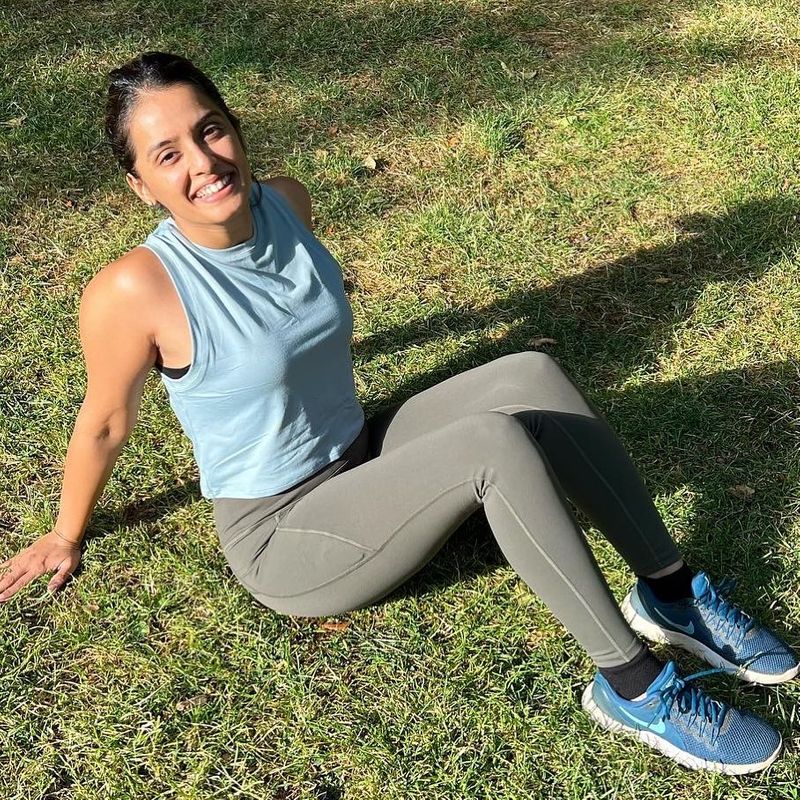 Zee Zest chatted with the mastermind behind BlissClub, Minu, on the liberating activewear that her team and she 'build', designing for all sizes, her take on the sportswear market in India and their exciting plans for the brand.  
Excerpts of the interview: 
1. What is the ethos of BlissClub?  
I think fitness in India has forever been spoken about from a very outcome point of view – from achieving a certain look to getting six-pack abs. These are the only two narratives that have always existed. Whereas, for a lot of women, fitness is a lot more than that. It's not about losing weight, but it's about the time they spend with themselves. And I feel that women at the core of it are always living for others. 
We want to build for the journey of fitness and not the outcome, and that is very fundamental. Saying that we are going to be a part of your journey, and it's okay if you don't reach a certain weight goal or look a certain way, but it's that time you spend with yourself that matters. And that is a message we want to communicate to the rest of the world.  
2. Tell us about BlissClub's design approach and product offerings. 
A large part of the fashion industry, unfortunately even in the activewear space, has always been built with a design-first approach. But, at BlissClub, we don't design but we engineer products. That's how we talk about product building. We don't have a design team; we have a product engineering team. And the idea is to identify specific problems for women and then work backwards to solve those.  
For instance, that lady in Chennai, who is working out in the hot and humid weather of the metropolitan city can't wear leggings because it is too warm to work out in them. Can we build a pair of leggings that are extremely breathable and let her move at ease? We are identifying the problem first and that building hero products.  
We launched BlissClub with a single pair of leggings, which we call the ultimate leggings. A lot of people suggested that we launch with a collection and not a single product, but our idea was clear – provide a solution to the problem.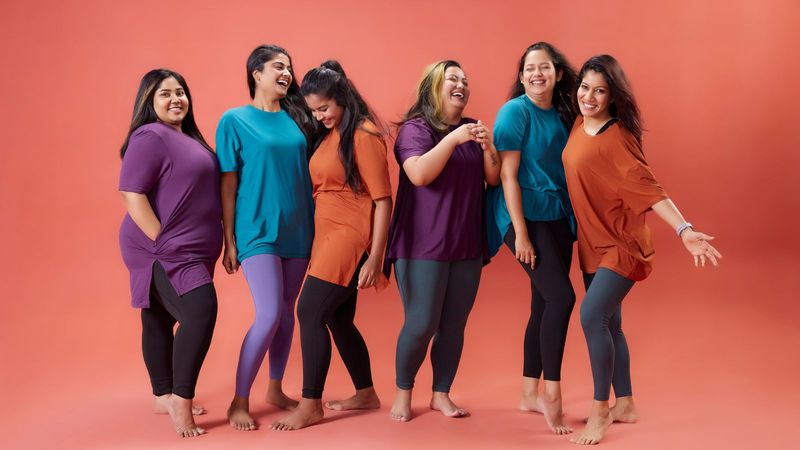 3. Plus-sized fashion is still largely overlooked in fashion. But BlissClub is one of the brands changing the game. Was this a conscious decision? 
It's just been like the DNA of how we operate, and I won't call it an approach or a decision. We are a bunch of women building products for women. 
And honestly, to me, the words plus-size and body positivity mean that there is a certain size that is acceptable and then everyone else is inclusive, and now accepting. We are challenging that by being a body-agnostic brand. We are not a plus-size brand or a body-positive brand. It doesn't matter what the spectrum is, we are blind to sizes, and we build for all. It just feels like a basic expectation from a brand to build for all sizes. Otherwise, we're just being mean as a company.  
4. How has the sportswear market evolved in India?  
Activewear now goes plays a very different role in women's wardrobes and goes beyond just gym time. That has been a big shift that is happening. The shift towards functionality and comfort has been a larger theme for the fashion and apparel industry.  
Sportswear has taken a larger part of it. You now have pairs of leggings that are stretchy, comfortable, and sit on your body. Pairs that are replacing uncomfortable, body-compressing ones, that are difficult to wear for a very long time. We, at BlissClub, believe that it is crucial to marry functionality with comfort, and we are working towards solutions to address the same.  
5. What accessories and products are in the pipeline?  
We have an incredibly exciting year ahead of us. We recently launched our movement yoga mat which marks our foray into accessories. I am also particularly excited about our foray into offline. We recently launched our first store, which is in HSR Layout, and now our second store is launched in Mumbai. We've been a 100% online brand, and these have been two huge moments for us. 
We think that it could be a very powerful channel for us. In the coming future, we want to work towards catering across different price points. We will try to figure out how we can go down the pricing ladder but at the same time make great quality products. 
---
Photo: Blissclub