Refreshing, uplifting, awakening, invigorating – these are only some of the words that come to mind when you think of sipping on that hot cuppa joe. And if you're one of those who believe that coffee makes life better, you're going to love these skincare products, that not only come with the intoxicating aroma of coffee but all its skin-nourishing benefits too. The great part about these is that they are gender-neutral products and can be enjoyed by everyone.
1. Plum Bodylovin' Coffee Wake-a-ccino Hand Cream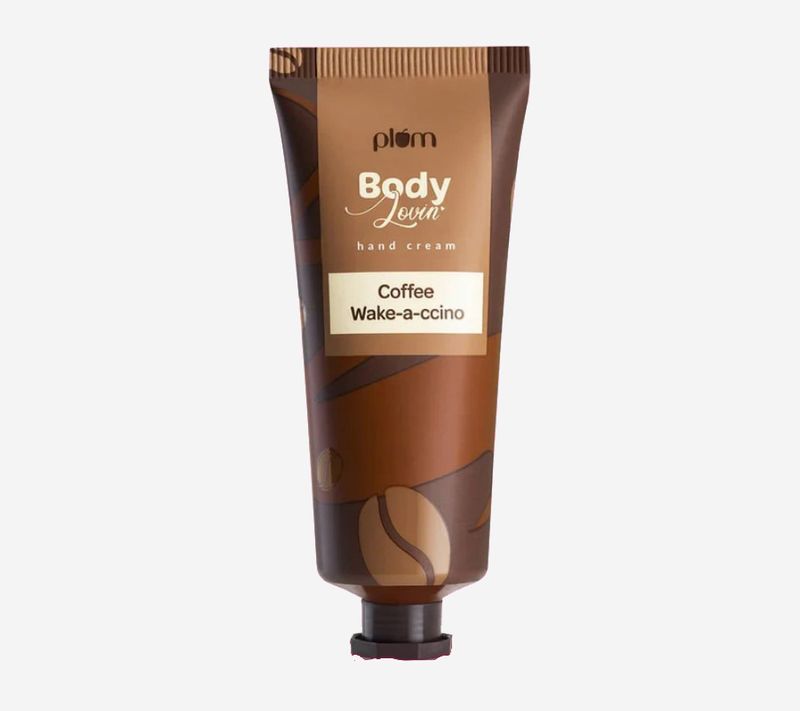 This moisturising, lightweight hand cream is a fusion of coffee arabica seed oil, shea butter, and sunflower oil. It melts into the skin, leaving behind the rich aroma of coffee that'll instantly transport you to a cosy café. It comes in a travel-friendly pack, perfect for carrying in your handbag and using on the go. The hand cream is free of nasties like sulphates, parabens, phthalates, silicones, and animal-derived ingredients and is 100% vegan and cruelty-free.
Buy it here
2. mCaffeineCoffee Scalp Scrub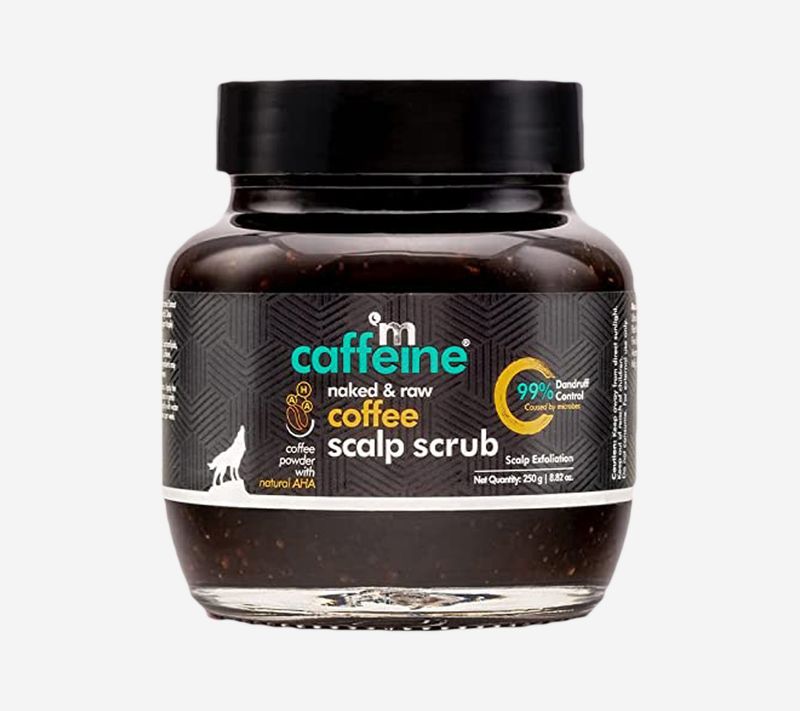 Dealing with an itchy, flaky scalp? Then opt for this scalp scrub that controls dandruff, and deeply cleanses and exfoliates. This coffee scalp scrub reduces 99% of dandruff-causing microbes, and with perfectly-sized coffee particles, it also reduces flakes and treats itchy scalp. Its pure Arabica coffee also stimulates the hair roots and improves blood circulation in the scalp.
Buy it here
3. Sephora Collection Caffeine Eye Mask
The delicate undereye skin needs extra special care. This caffeine eye mask helps relieve puffiness and under-eye dark circles, as well as moisturises the skin. The bio-cellulose eye patches are formulated with 91% naturally derived ingredients extracted from fermented coconut water and enriched with plant extracts. Known for its energy-boosting properties, the caffeine in this eye mask is perfect for freshening up tired and dull eyes.
Buy it here
4. Dot & Key Booty Polish Deep Exfoliating Walnut & Coffee Scrub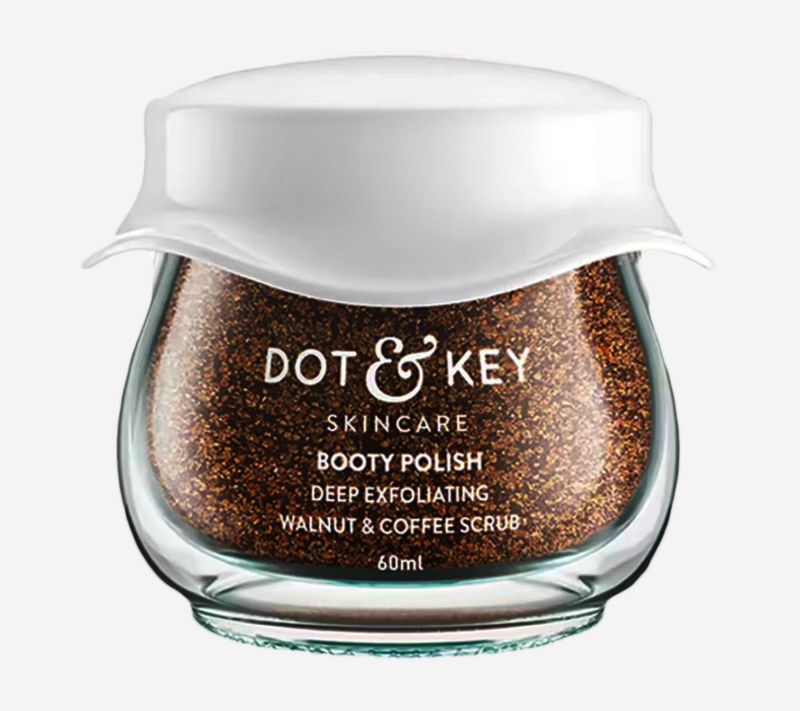 Acne and build-up on other parts of the body besides the face are common, but hardly ever addressed. This body polish is formulated especially for the butt, and thighs, and hips contain coffee, walnut shell powder, and lemon for deep exfoliation and to treat uneven skin tone. It helps scrub away dead cells, improves skin elasticity, rids dark spots, pigmentation, stretch marks, cellulite, and rough bumpy skin, leaving the skin feeling smoother.
Buy it here
5. SUGAR Coffee Culture Hydrating Mist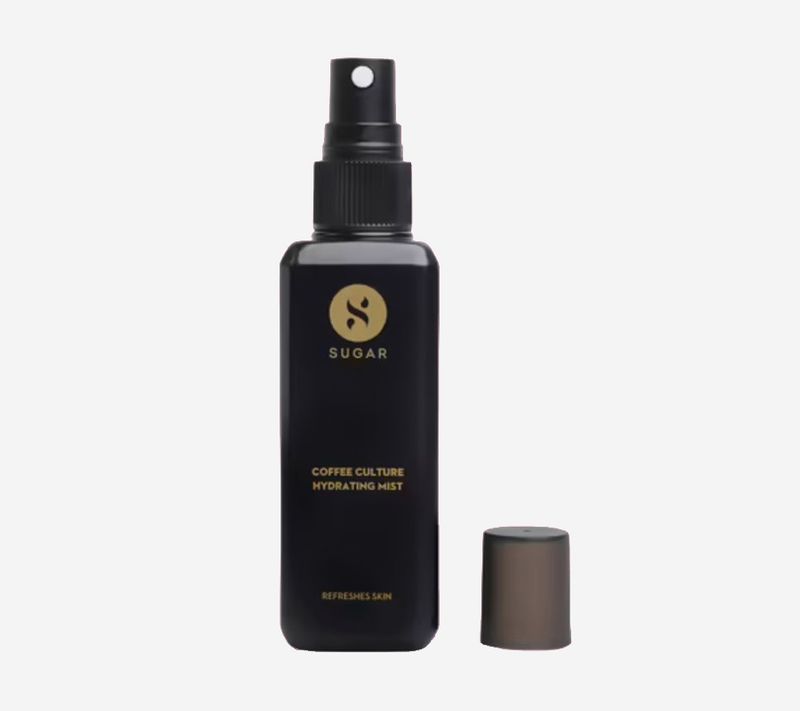 Need that quick pick-me-up? Then spritz on this cooling facial mist, that comes with an energising coffee scent, to give your skin an instant boost of freshness and hydration. Packed with the goodness of anti-oxidant-rich Coffea Arabica (coffee) seed extract and licorice, this skin energising formula soothes, brightens dull skin and minimises the appearance of pores. This mist is also enriched with ingredients such as calendula and tangerine peel extracts that help calm skin redness, lighten dark spots, pigmentation, and blemishes
Buy it here
6. Organic Harvest Coffee Lip Scrub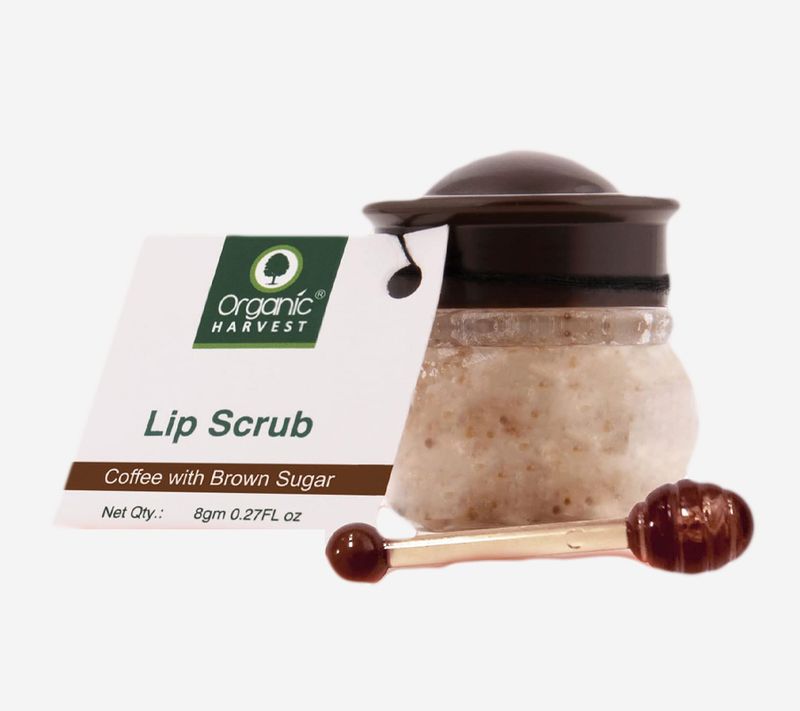 Dealing with flaky, chapped lips? This coffee and brown sugar scrub will help exfoliate and moisturise the lips, and protect them from sun damage. The lip scrub is made with natural and organic ingredients including coffee, shea butter, sunflower oil and extra virgin coconut oil which lock moisture into the lips and prevent dryness. 
Buy it here
7. The Body Shop Nicaraguan Coffee Intense Awakening Mask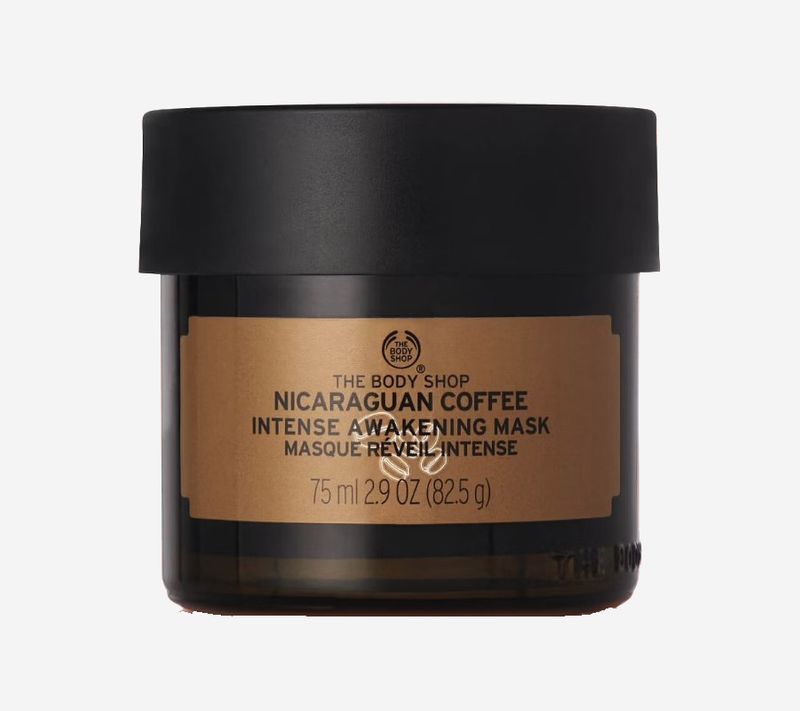 Enriched with a powerful blend of coffee bean particles from Nicaragua, this mask warms and gently exfoliates your skin to help reduce the signs of fatigue. The mask leaves skin feeling awakened, cleared of impurities, and looking more radiant, with pores looking refined.
Buy it here
8. WOW Skin Science Coffee Bathing Bar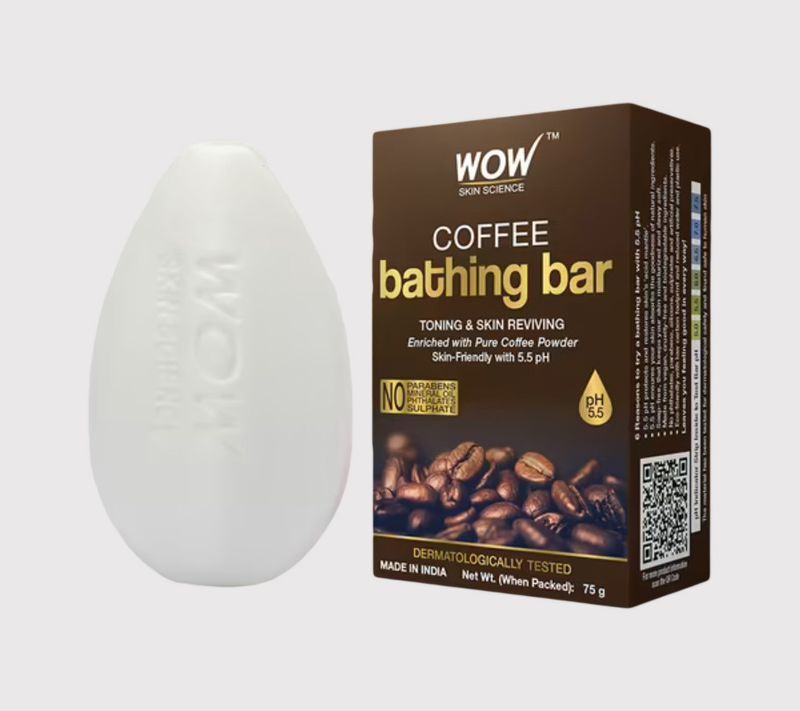 If you love starting off your mornings with coffee, you'll love kicking off the day with this bathing bar infused with coffee powder. It has a 5.5pH that protects the skin barrier and deep cleanses without stripping off the skin's natural oils. The pack even comes with a pH indicator strip to help you test its pH value! The bathing bar offers a luxurious lather that gently cleanses your skin, and leaves the skin with that uplifting coffee aroma. Being a soap-free, non-drying product, the actives help to smoothen rough skin, tone and polish skin, and improves overall skin health. 
Buy it here
9. Mama Earth CoCo Body Lotion With Coffee and Cocoa Butter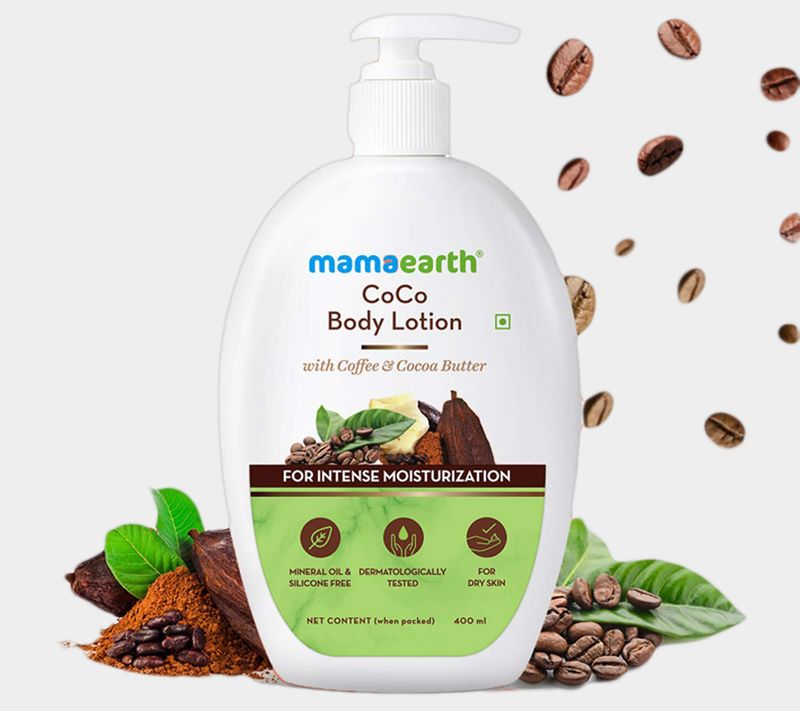 Say adios to dry, dehydrated skin on the body with this body lotion that is as indulgent as it is nourishing, not to mention, its delicious scent. Coffee, cocoa butter, shea butter, and olive oil come together to nourish and moisturise the skin in this lightweight formula that absorbs into the skin quickly, without leaving behind any greasy residue.
Buy it here
10. Just Herbs Coorgi Coffee Lip Smoothening Salve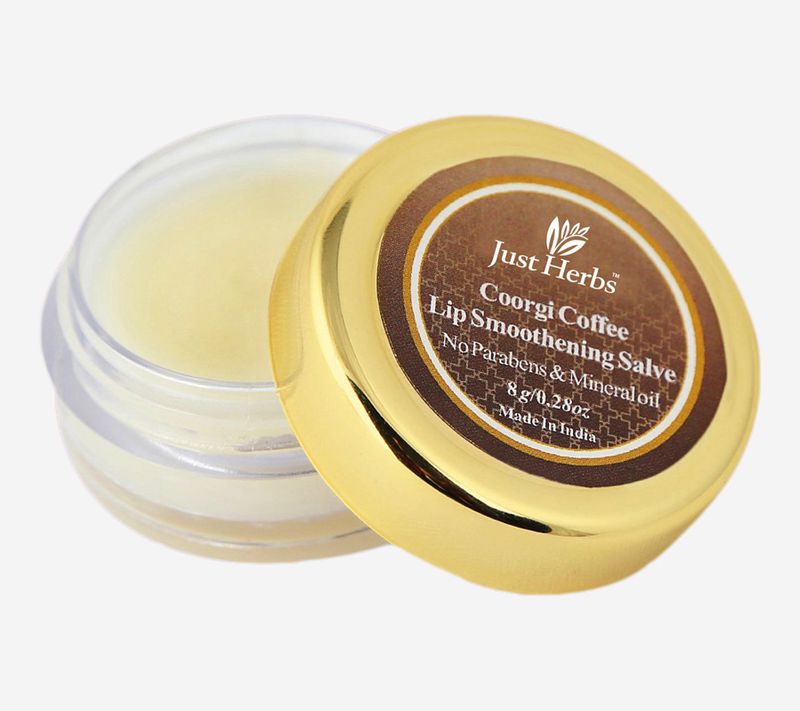 Infused with coffee extracts from the lush slopes of Coorg in southern India, home to one of the world's best coffee beans, this indulgent lip balm is packed with the antioxidant and detoxifying effect of coffee beans. The smoothening salve, free of mineral oils and paraben, contains organic beeswax which helps relieve chapped lips and leaves behind an invigorating coffee scent.
Buy it here
Ready to add that extra shot of caffeine into your skincare regime yet?
---
Photo: Banner; Shutterstock ; Inside images; Featured brands