There hardly exists a pick-me-up that works better than a hot cup of coffee. After all, whether you are low on energy or spirit—a cup of joe can have you rejuvenated. So, the fact that using coffee for skin has similar benefits shouldn't come as a surprise.
The beauty and skincare benefits of coffee are not a recent discovery. And the plethora of caffeine-rich products that have been gracing shelves for the better part of the millennium is proof. Not just that—coffee also features in some of your favourite Bollywood divas' skincare routines too. This includes Malaika Arora and Alaya F, both of whom swear by the magic of coffee for exfoliation. Coffee in skincare, however, is misunderstood—because run-of-the-mill solutions rarely look beyond the exfoliating and under-eye applications of the ingredient. But it's time to change all that. Coffee can truly be a saviour for your skin and hair—and we're here to acquaint you with the how and why of it all. So, let's get started.
The myriad benefits of coffee for skin
"Coffee is loaded with antioxidants and stimulates blood circulation when applied topically," explains Dr Madhuri Agarwal, celebrity dermatologist and founder of Yavana Aesthetics Clinic (Mumbai). Yes, topical application is the key when it comes to the skincare benefits of caffeine. "Drinking coffee has limited merit when it comes to skin or even haircare. Topical application, on the other hand, can show results as short-term remedies," she adds.
But what can regular old coffee do for your skin? Well, you're about to find out.
1. Coffee makes for a great exfoliant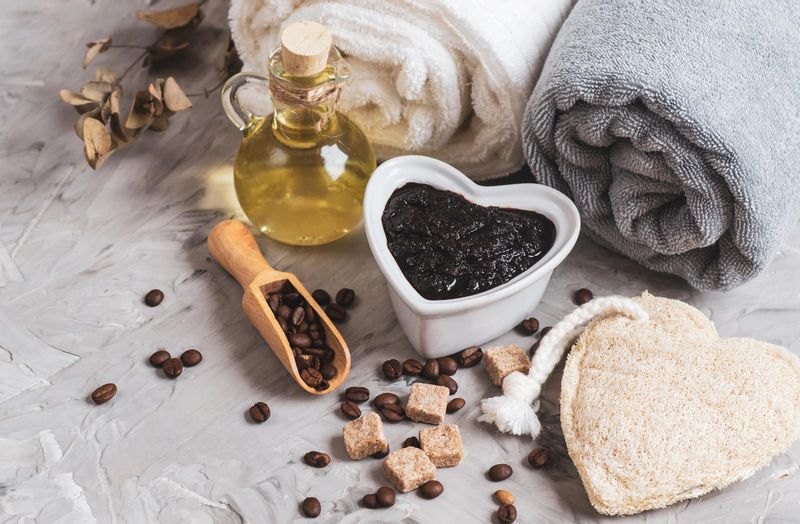 "Since coffee is rich in antioxidants, it has healing and skin rejuvenating benefits," says Shahnaz Husain, beauty guru and founder, chairperson, and managing director of the Shahnaz Husain Group. Ground-up coffee beans not only come with these antioxidant benefits but also work to gently remove dead skin cells and brighten the skin. "Exfoliating the skin with coffee also helps to reduce blemishes and encourages the renewal of new skin cells," she adds.
DIY exfoliation tips for dry and oily skin:
For dry skin, mix 4 tbsp ground coffee, 2 tbsp sugar and a little olive oil and gently rub the mixture on your skin in circular movements. Wash off with water. 
For oily skin, mix coffee grounds, a little Multani Mitti, and yoghurt to make a paste. Rub in circular motions and wash off with water. Another reason to try this au-naturel scrub: Malaika swears by it too. Here's proof: 
2. Coffee can blast cellulite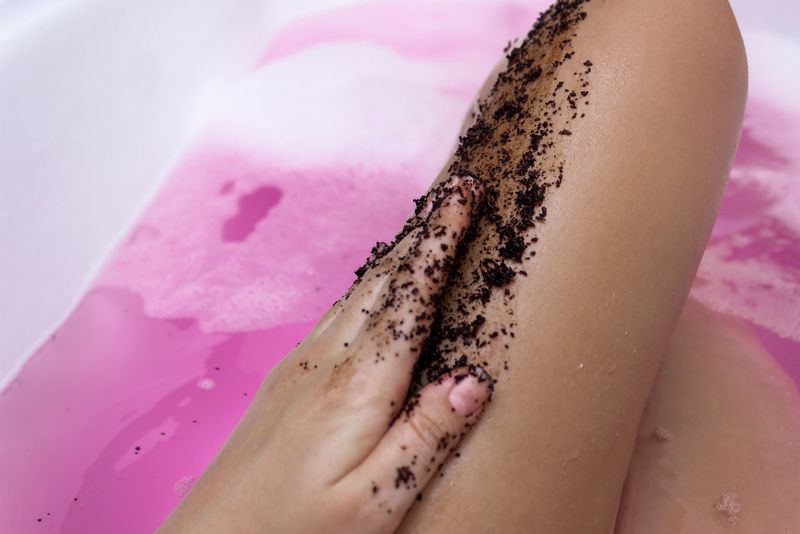 The humble coffee is famous for the effect it has on stubborn cellulite—and for all the right reasons. Dr Agarwal explains, "Cellulite is basically fibrous bands that cause skin dimpling by pulling it down to the fat layers. While coffee cannot actually break these bands, it gives a transient improvement in cellulite by stimulating vascular circulation. This is how coffee scrubs make cellulite-riddled skin smoother."
Make this cellulite-blasting coffee scrub at home:
Mix coffee grounds with a little hot water, till you have a thick mixture. Add a little olive oil to it. "Apply the paste on areas with cellulite and leave it on for 10 minutes. Massage the area with a rough cloth or a natural bristle brush in upward motions. Wash off with water," suggests Shahnaz.
3. Yes, it can work on your under-eye area too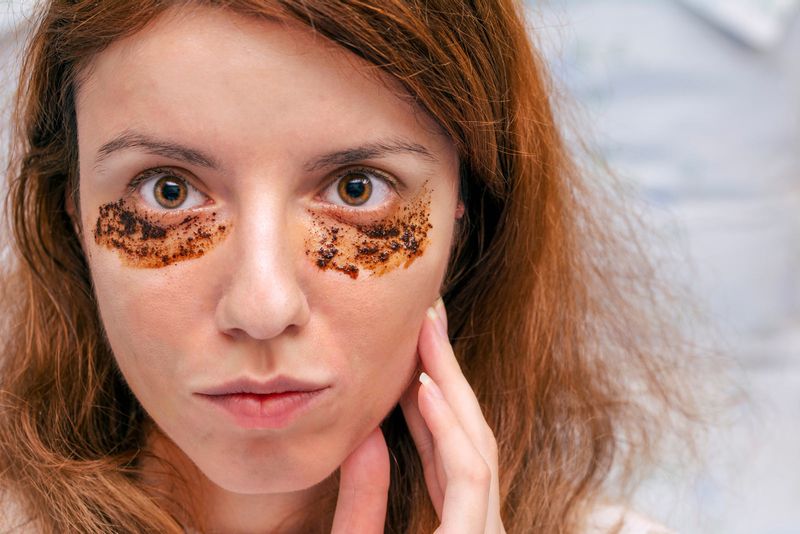 Almost every eye cream has coffee in it. You can rest assured caffeine does indeed work to fight many under-eye problems. "When applied topically coffee shrinks blood vessels and eases inflammation, soothing the under-eye skin. This helps to reduce puffiness and redness," says Dr Agarwal. And since coffee also temporarily boosts microcirculation, it works against dark circles. While OTC under-eye potions can do the trick if you are looking for a DIY solution, here's one. 
DIY under-eye scrub to reduce puffiness and dark circles:
Mix 1 tsp ground coffee with 1/2 tsp honey and a few drops of wheat germ oil. Apply the paste under your eyes, leave it on for 10 minutes, and wash it off with water.
4. Coffee can save your skin from the effects of the sun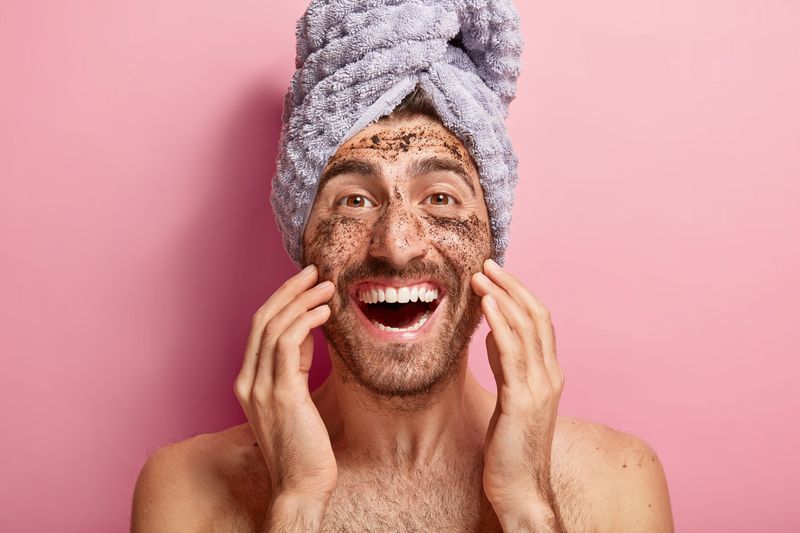 Did you know coffee has tremendous anti-ageing potential? In fact, using a topical concoction of coffee on your skin post-sun exposure can help you prevent sun damage and pigmentation suggests Dr Agarwal. And we've got to thank the polyphenols in the beans for that.  
Home-made face pack to nourish your skin post-sun exposure:
Shahnaz recommends mixing 1 tsp of oats with a little warm water to make a paste. Add one tbsp of coffee grounds, 1 tbsp milk for normal to dry skin or 1 tbsp yoghurt for oily and combination skin. Rub the mixture on your face in circular movements and wash off with water.
5. Coffee can put an end to your hair loss woes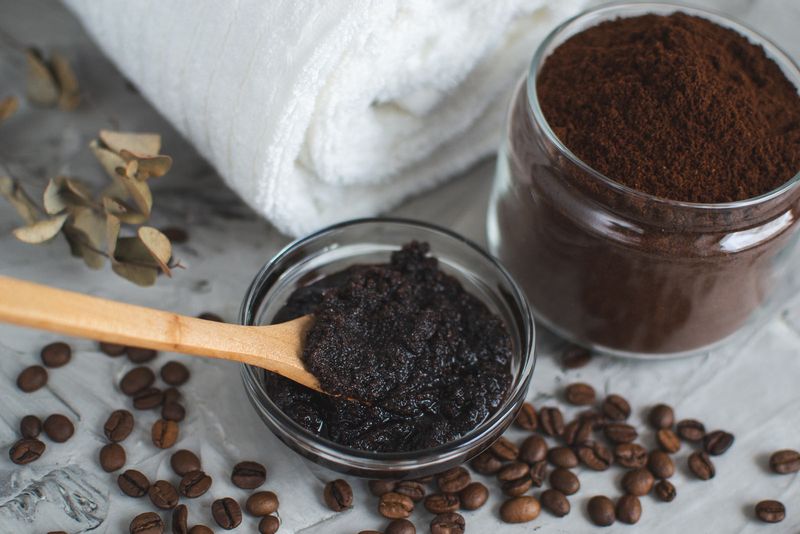 Here's a fun fact about caffeine, we bet you didn't know; applying coffee topically to your scalp can stop hair loss and promote hair growth. "Recent studies have shown that topical application of coffee can prolong the hair growth cycle. Caffeine also inhibits the hormone dihydrotestosterone (DHT), which damages hair follicles, thus strengthening the growing phase of hair," elucidates Dr Agarwal.
Want more? Coffee also discourages dandruff and tames frizz. To get these benefits, Shahnaz suggests massaging freshly-ground coffee onto wet hair and scalp and rinsing off after 20 minutes.
5 caffeine-rich products to try when you don't have time for DIY:
1. Aroma Magic Coffee Bean Scrub, Rs 375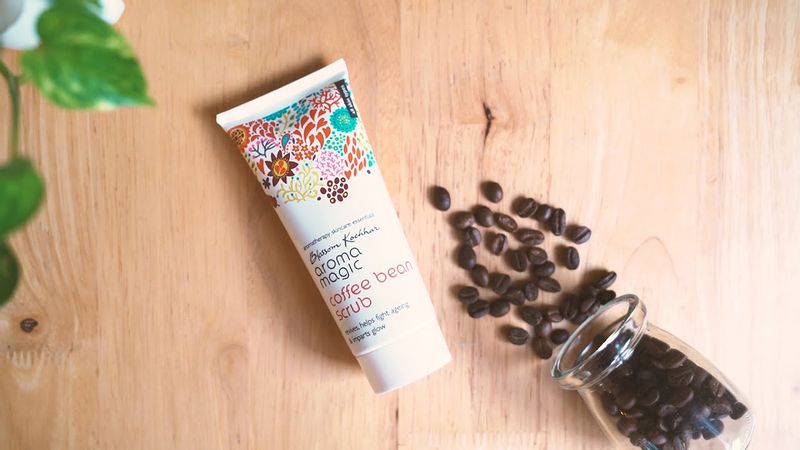 With a melt on your skin texture and gentle granules, this scrub can also be used as a mask. 
2. Plum BodyLovin' Coffee Wake-a-cino Body Scrub, Rs 550
Featuring arabica coffee and green tea, this body scrub buffs away dead skin cells and works on diminishing cellulite.
3. Conscious Chemist Eye Treatment Serum, Rs 745
This eye serum has caffeine, peptides, and vitamin C—encapsulated in a time-release formula—to fight wrinkles and dark circles.
4. Earth Rhythm Coffee Seed Oil, Rs 699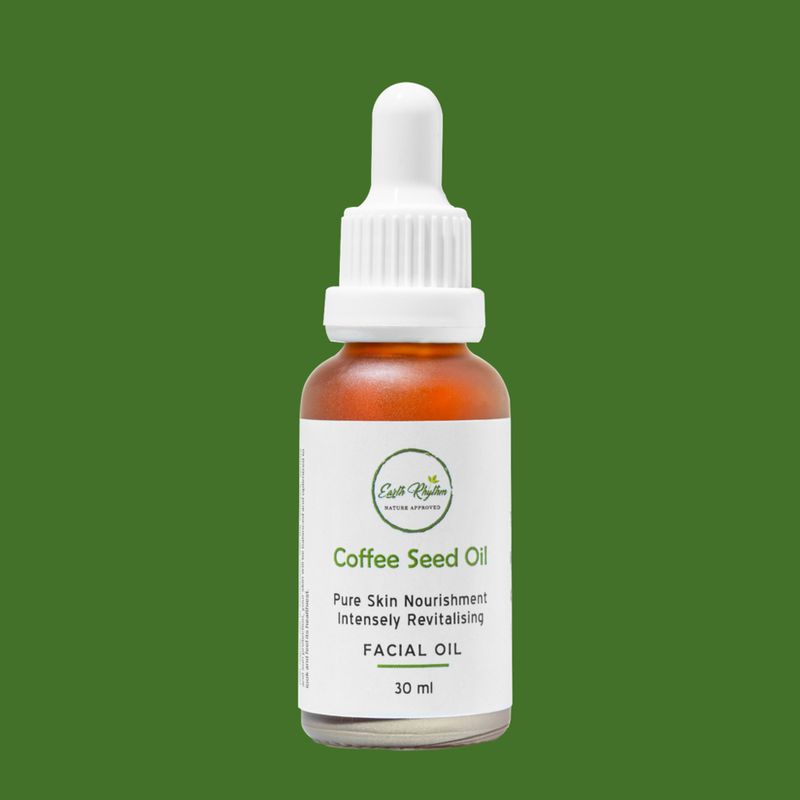 An intensely moisturising facial oil made from cold-pressed coffee beans, this one works against sunspots, pigmentation, inflammation, and lines.
5. MCaffeine Naked & Raw Coffee Scalp & Hair Oil For Hair Growth, Rs 399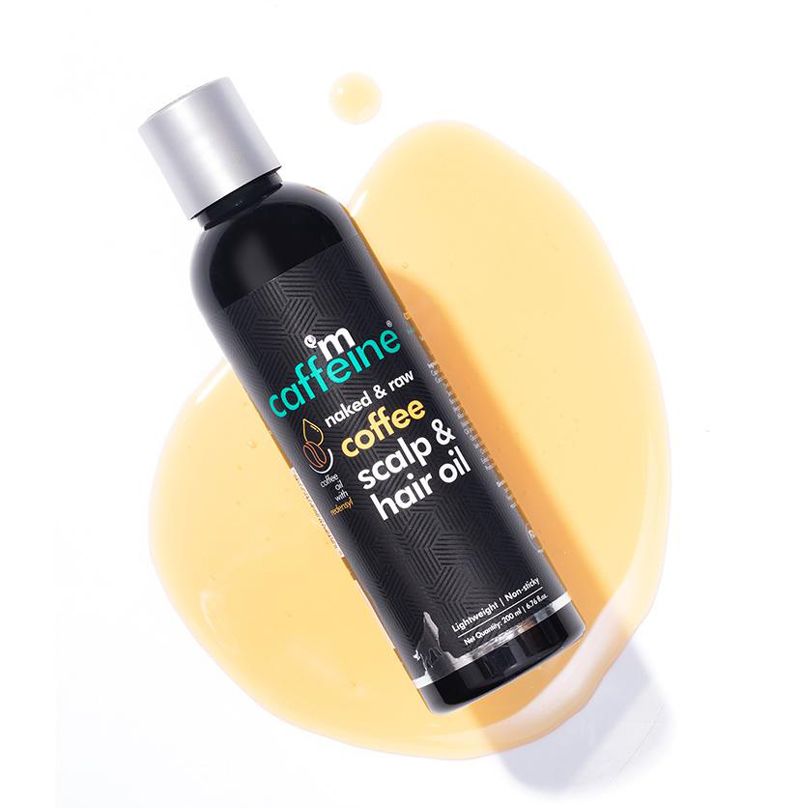 Coffee oil, argan oil, and redensylcome together in this formulation to promote hair growth and boost hair strength. 
---
Photo: Instagram/ Malaika Arora; Shutterstock