As conscious consumption becomes a vital element in the world of fashion globally, it does not go amiss that India is still playing catch-up. The fact is even more evident with luxury accessories that have often defaulted to leather bags, belts, and shoes. Vegan or plant-based options are at a nascent stage, even as a fresh crop of new labels fly the sustainable flag. However, many vegan leather alternatives contain plastic or recycled plastic.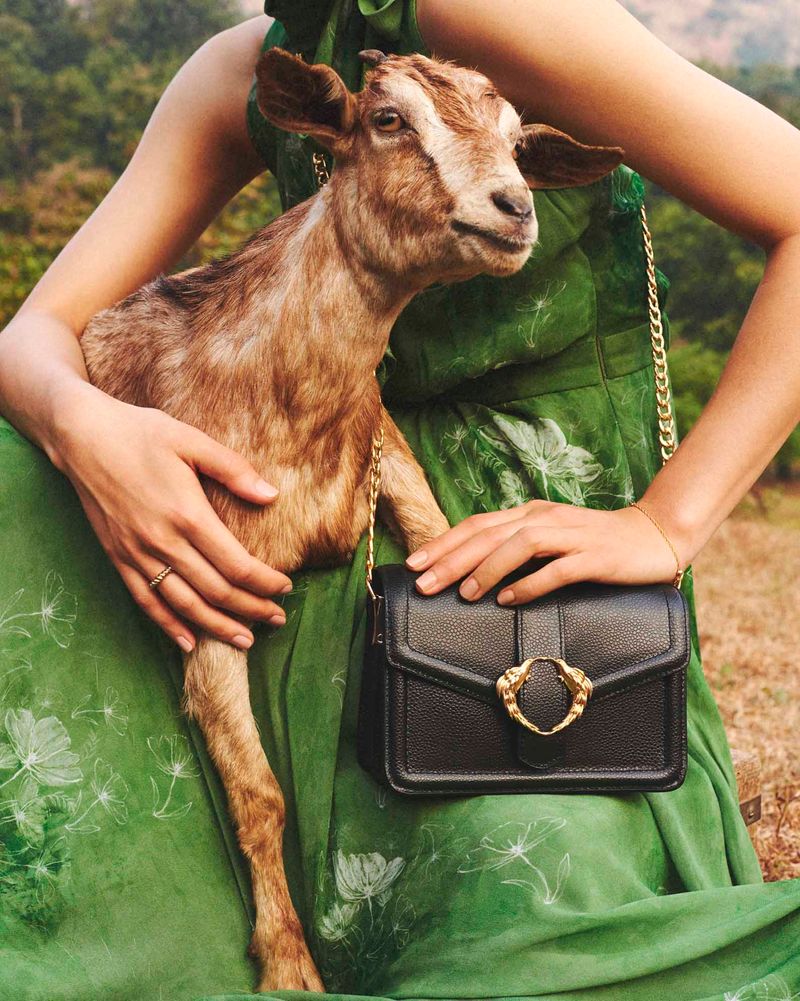 Getting into the vegan accessories category, veteran Indian designer Anita Dongre looks to change the trend and make accessories that are both luxurious and kind - inventing new ways to explore the meaning of sustainability.
With her newest launch, a line of plant-based vegan luxury handbags and accessories, the designer has taken a serious dive into creating fashion sustainably. Made with the plastic-free vegan material Mirum, an Illinois-based natural fibre welding (NFW) adopted by various brands in the world follows the right ethic code of how vegan leather should actually be plant-based and, not plastic-derived.
Mirium, this new plant-based material is 100 per cent natural, 0 per cent plastic, and cruelty-free. Furthermore, it is completely recyclable and bio-neutral, leaving a smaller environmental footprint. Also included in the collection are handcrafted bags made with recycled glass beads. It has taken years for Dongre to find a plant-based fabric to replace leather in its line of plant-based bags and belts. In addition, despite conscious production is a priority, the style has not been sacrificed to create this collection.
The launch edit comprises a statement piece, the 'Swan Mini Grab Bag', along with'Birds Of A Feather Crossbody Bag', the 'Nocturnal Glass Beaded Bag' and 'Champagne Gold Glass Beaded Bag'. The collection also includes two belts - the 'Birds of a Feather' and the 'Haathi' belts. "The vegan accessories line is a dream come true with material sciences presenting us with leather alternatives that are luxurious and high quality while being cruelty-free and environmentally friendly," explains Dongre in a release. Moreover, these products are inspired by nature and the designer's love for animals.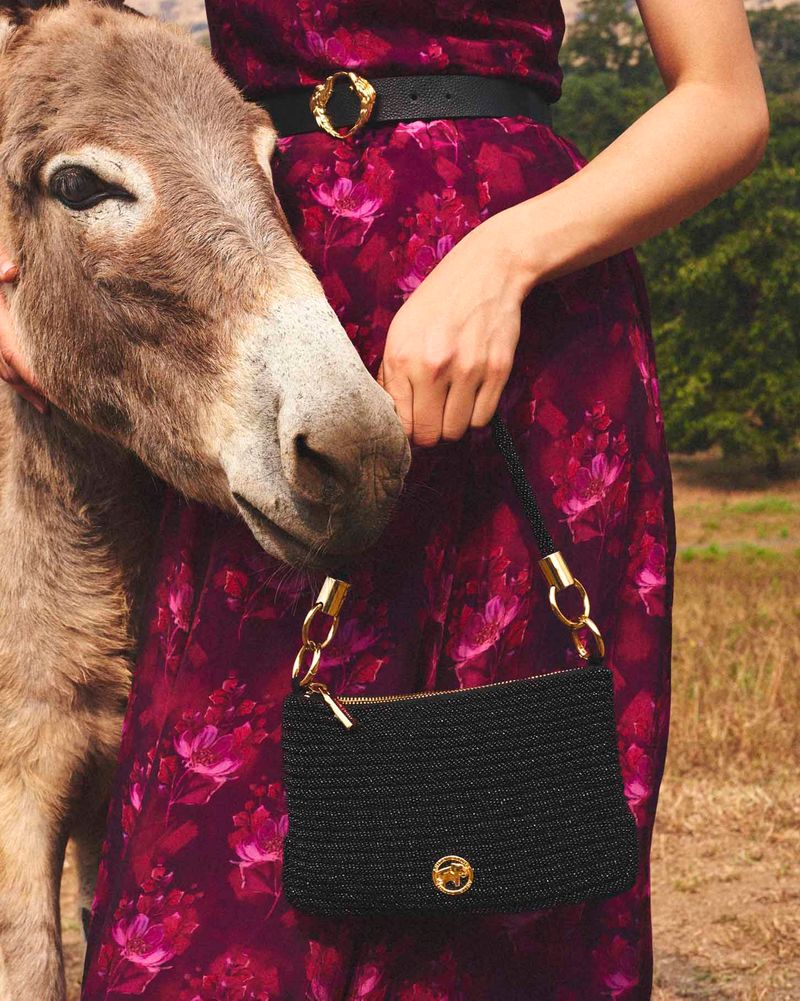 In terms of reducing waste and utilising fewer resources, more emphasis is placed on creating the best quality products in the trendiest of designs. The fashion house will also be donating five per cent of proceeds from this line of accessories to the India Animal Fund which works towards a future where animals are treated with the care and love they deserve.
With its vegan accessories, Dongre takes a big step into the conscious fashion territory, cementing its status as a brand that cares. Dongre first focused on conscious clothing, and the designer found a new drive toward sustainable fashion as part of the brand's legacy. "This line is created for women who wear their values on their sleeve, a philosophy of fashion that includes conscious, ethical, and timelessly elegant pieces," she adds. 
---
Photo: Anita Dongre