There's a growing addiction for quick and convenient beauty products that deliver results without taking a lot of time. Despite this, there is often little information provided about what goes on behind the ABCs of these products. The recent case would be the buzz around dry shampoo recall due to possible benzene contamination.
On October 18, Unilever released a statement stating that it is recalling several dry shampoos across different brands due to potential benzene contamination. Through its own investigation, the company discovered traces of benzene in 19 dry shampoos from Dove, Nexxus, Suave, Tresemme, and TIGI specifically. All affected products were created prior to October 2021. Although the voluntary recall of select products applies to the United States and Canada for now, this isn't the first time that benzene contamination prompted product recall in recent history.
How is benzene ending up in beauty products?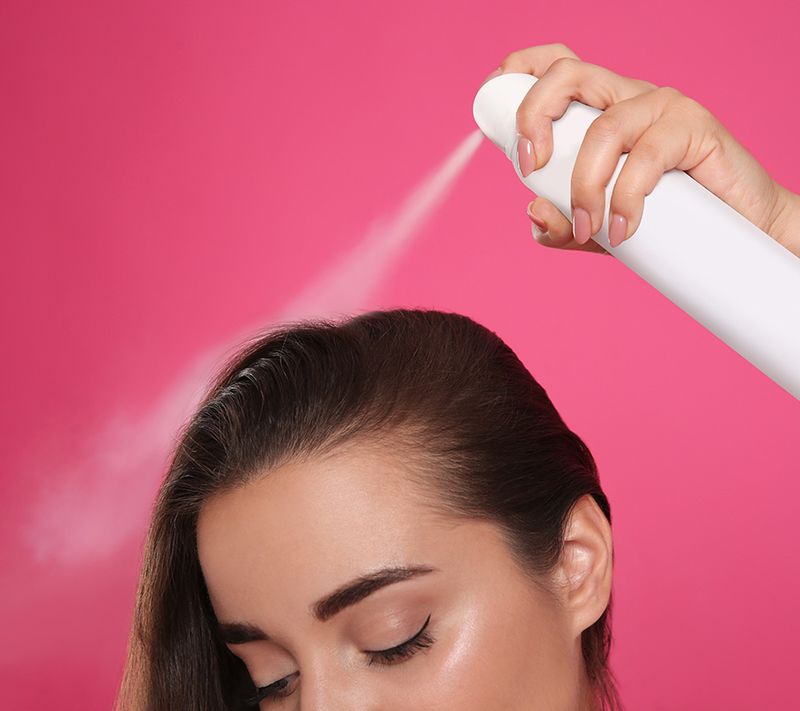 If you're not familiar with benzene or its sudden appearance in beauty products, you're not alone. Basically, benzene is a petroleum extract and a hydrocarbon. It's a chemical naturally found in volcanoes and forest fires, and even a natural part of crude oil, gasoline, and cigarette smoke and soot. "But, benzene has no business being present in consumer goods, regardless of its source," as Dr Geetika Mittal Gupta, aesthetic physician and medical director at Isaac Luxe rightfully puts it.
This dry shampoo recall was at least the sixth recall this year involving benzene, according to the F.D.A.'s data. "The ingredient has earlier been found in sunscreen sprays, lotions, and gel-based products, with spray or aerosol cans from a variety of brands containing the chemical at the greatest amounts. Although the cause of the harmful substance's contamination in these items is unknown, preliminary FDA investigations imply that inert petroleum-derived components such as thickening agents, spray propellants, and antifungal preservatives may be the source," Dr Gupta brings to notice.
"This contamination is mostly found in aerosol-like products, especially with spray sunscreen, spray moisturisers and all of those newer formulations for easy application and larger body area surface spread. So, if you avoid those then I don't think you are at a bigger risk," adds Dr Rashmi Shetty, celebrity dermatologist, founder and creator, of Sol Skin Corp.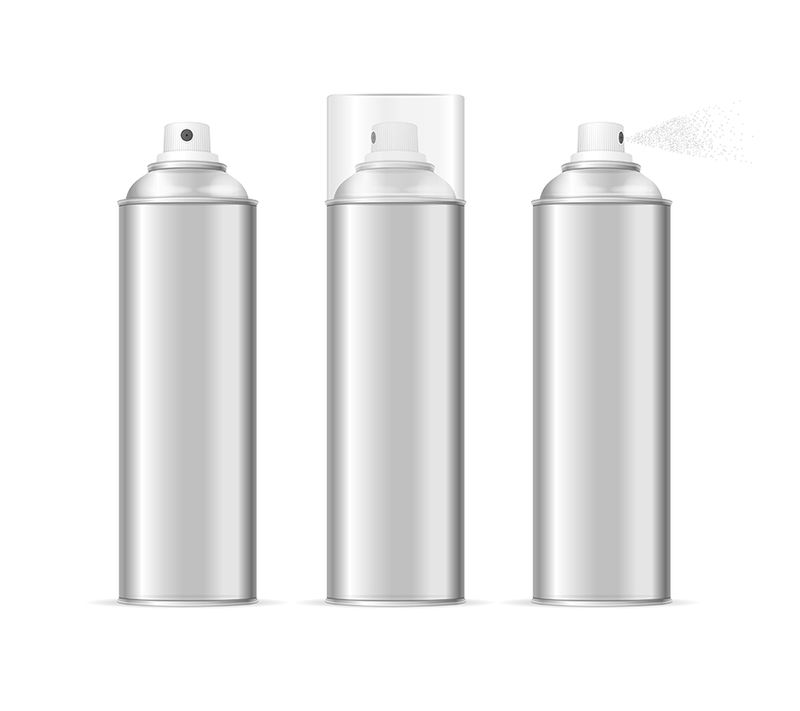 It seems that aerosol sprays appear to be one of the highest-risk categories for benzene contamination in consumer products. Dr Gupta adds that butane, a petroleum product, is a common propellant in spray cans. It is possible to obtain gas that contains other components from the crude oil, such as benzene, if the refinement process for butane isn't very good.
Consumers are concerned that many of the products we spray on our bodies might contain benzene, prompting discussions on social media and online searches.
Fiasco behind benzene contamination in dry shampoos:
"Unilever claims that the dry shampoo spray cans' propellant was the source of the benzene and that it is working with suppliers to find a solution. Basically, benzene is not a necessary ingredient, it's a contaminant found in dry shampoos and its presence is the result of poor production practices," Dr Gupta tells.
Does this mean that a fraction of canisters somehow slipped through quality control or that a chemical inside the cans may have broken down? Raising concern, she adds, "Regulatory bodies urgently need to mandate that manufacturers test their products and ensure they are free of dangerous chemicals or any possible contamination before the products reach shop shelves given the possibility that benzene may wind up in something as common as sunscreen and dry shampoos."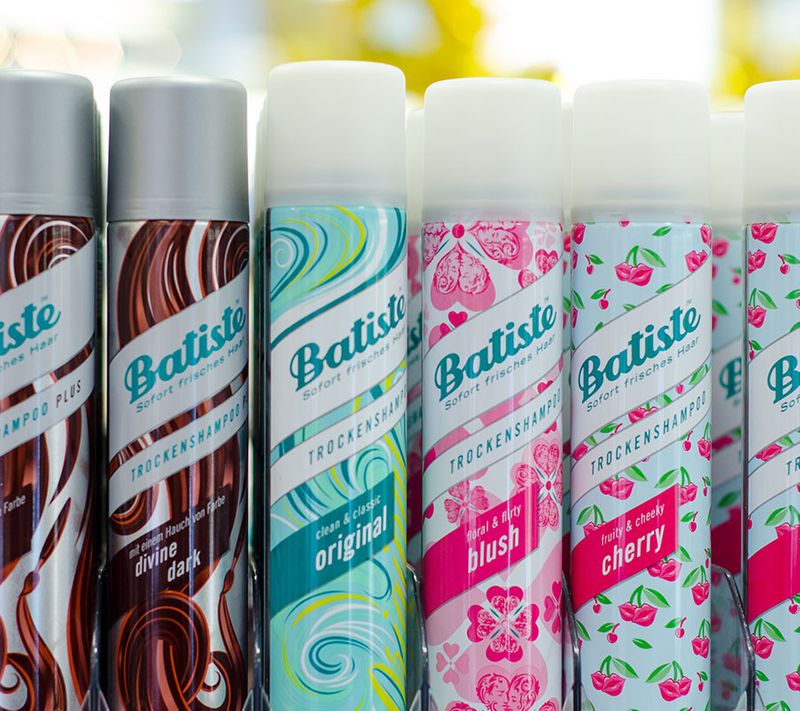 Although the source of contamination remains unclear, Dr Jaishree Sharad, medical director at Skinfiniti Aesthetic & Laser Clinic assures that the FDA has found the amount of the benzene contaminant found was too less and it should not cause any kind of adverse effects.
However, on Tuesday, Valisure, a New Haven, Connecticut-based independent analytical laboratory, tested 148 batches of spray-on dry shampoo from 34 brands including from Not Your Mother's, Sebastian and Batiste and found that 70% contained benzene in elevated levels with some reaching up to 170 times the Food and Drug Administration (FDA) limit of 2 parts per million (ppm).
But more importantly, how does this batch affect Indian consumers using dry shampoos? "Hindustan Unilever has said that this contamination has not been found in the lot that has come to India," Dr Sharad assures.
How harmful is benzene?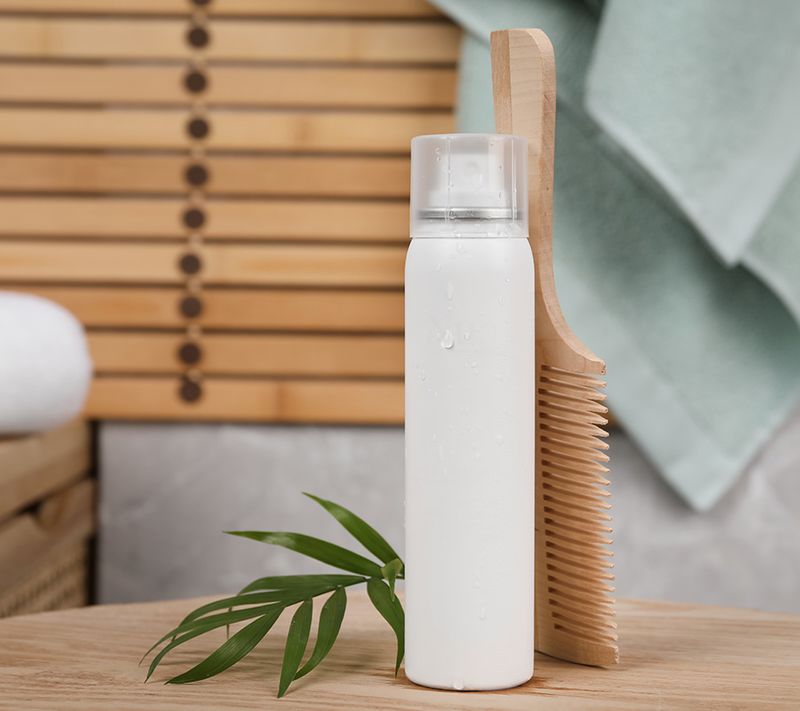 All three experts agree that we're exposed to benzene every day in the air we breathe. "The main sources of benzene exposure are smoking, pollution from cars and other motor vehicles, and industrial processes. Various types of glue, paints, furniture wax, some foods, detergents, etc. can also expose us to benzene. And the amount is higher than what you would find in hairsprays or dry shampoos," Dr Sharad brings to notice.
Some exposure by inhalation is unavoidable in daily life, but prolonged contact with high levels of this chemical is concerning. "When it is present in the minimal amount necessary, it generally has no negative effects. However, some people may experience drowsiness, dizziness, rapid heartbeat, migraines, tremors, and headaches," Dr Gupta adds.
She further explains when the skin comes in contact with benzene or goods containing its contamination, a tiny amount might enter your body through your skin and into your bloodstream. "Once in your bloodstream, benzene circulates all over your body and can be momentarily stored in your fat and bone marrow. In the liver and bone marrow, benzene is transformed into substances referred to as metabolites. Leukaemia, blood abnormalities, and bone marrow disorders are only a couple of the significant health problems that prolonged exposure is known to bring on," she enlightens.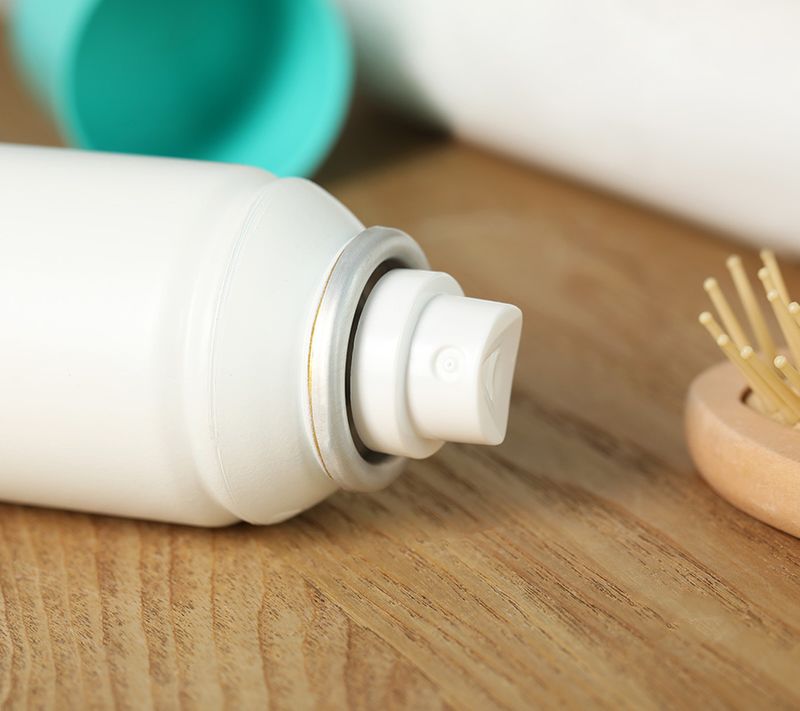 So how alarming is it to be exposed to benzene-contaminated beauty products? "I feel there's not much that may be absorbed because what's present in the cosmetic industry is comparatively in a lesser amount," answers Dr Shetty. Dr Sharad shares a similar view, "Basically, its seriousness depends on the amount and length of exposure."
But, should you be using dry shampoos?
The answer is it depends on how often you use dry shampoo. In general, all three experts are of the view that the product doesn't do any additional good. "I don't even believe in a dry shampoo. If you really want to use it, It should simply be kept as an emergency tool. Using it every day definitely causes some sort of absorption of unwanted chemicals. And in addition to possible benzene contamination now, regular or more frequent usage can only cause issues further," tells Dr Shetty.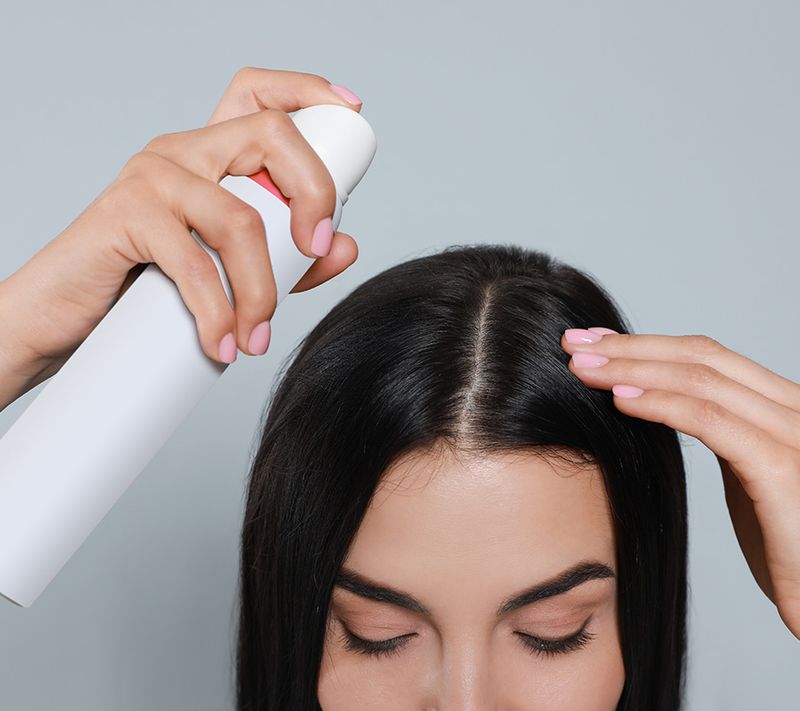 Mostly, the occasional use of dry shampoo seems to have no negative consequences. "First of all, wet shampoo is incomparable to anything. But occasionally, as a result of our hectic lifestyles, we don't have time to wash our hair, which results in an unmanageable, oily, unclean, and sticky scalp and hair that is prone to hair loss. Dry shampoo fills in here by absorbing oil from the scalp and hair, but it does not clean your hair as effectively as wet shampoo. Using it excessively can make your hair vulnerable to breakage as well," shares Dr Gupta.
As with the case of packaging dry shampoo, most come in the form of an aerosol spray which might be concerning. "My suggestion would be that you cease using dry shampoo until this is resolved if you overuse it or if it is not actually necessary for you because this toxic substance can induce a number of dangerous adverse effects," she cautions.
"I would suggest avoiding aerosol products as a whole. Use creams and lotion-based products to be on the safer side," suggests Dr Sharad.
How to make an informed purchase?
This isn't the first time such questions have been raised over a propellant (especially butane-based ones) used in spray cans in the beauty industry. Many aerosol versions of conditioners, deodorants, hair sprays and sunscreens have all been recalled in the past two years over possible benzene contamination. The silver lining is that more and more of these companies are starting to assess and investigate, but that doesn't give them the license to release products without fixing these supply chain issues.
While there's still some uncertainty regarding this, precautionary measures can be helpful while selecting dry shampoos. To find out if your product contains a butane-powered propellant, start by checking the label. Chemicals used in propellants must be listed under the ingredients or inactive ingredients section - look for any ingredients that end in '-ane'.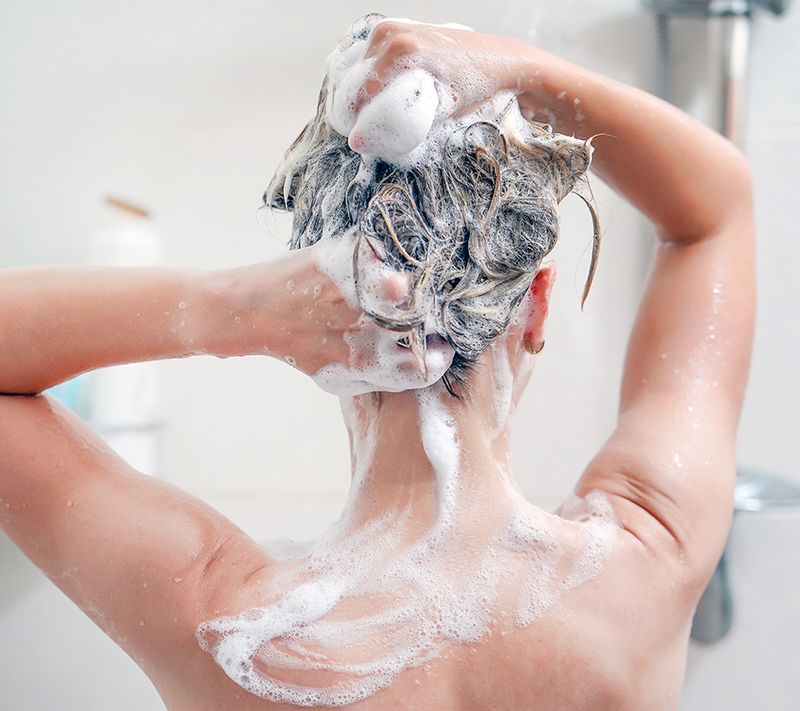 "Always check the product is toxic-ingredient free. Go for chemical-free, sulphate free and fragrance-free products," Dr Gupta advises. "Sodium lauroyl sarcosinate, Sodium cocoyl glycinate, Disodium, essential oils, botanicals, fruit extracts, and seed oils are considered safe to use in shampoo. Go for these ingredients before buying shampoo."
Additionally, Dr Gupta suggests looking out for these ingredients to avoid while buying shampoos -
Sulfates

Parabens

Polyethylene Glycols (PEG)

Phthalates

Formaldehyde

Triclosan

Dimethicone

Retinyl palmitate
---
Photo: Shutterstock