Ideas of wanderlust and bucket list destinations are well and good but it all boils down to planning. And an integral part of travel planning is packing. Depending on the kind of holiday you're going on your luggage and packing will play a very important role.
If you're a backpacking or going on an indulgent cruise, what you carry and how you carry it will set the pace for your vacay vibes. To inspire and enthuse you for your next trip and the ensuing packing, here are some of the coolest luggage and travel accessories.
1. Tumi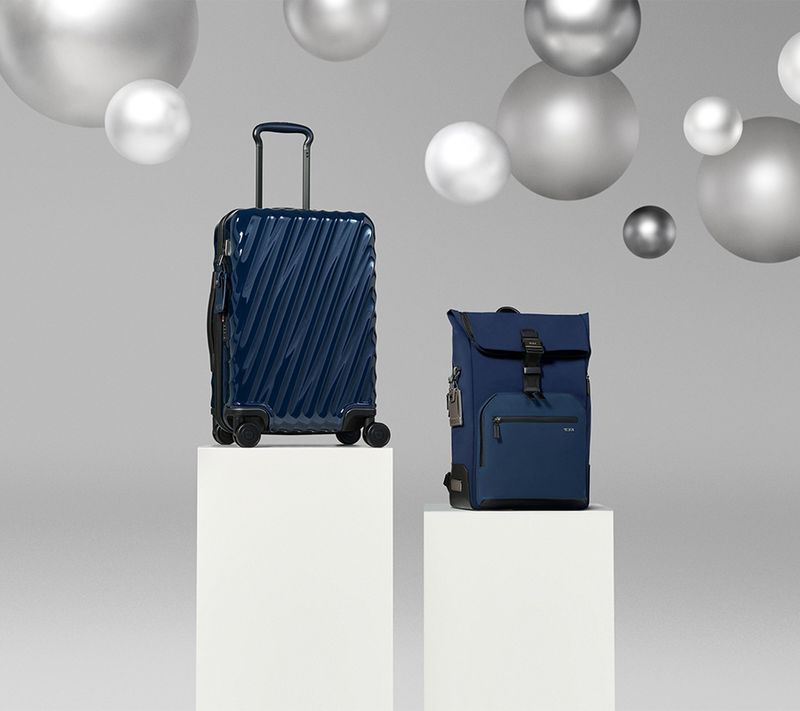 International travel and lifestyle brand, Tumi, has launched Harrison Osborn Roll Top Backpack in navy. The backpack features a fold-over flap with a front compression strap and speed clip, an L-zip entry to the main compartment and a back quick-access pocket with a magnetic strap. This Tumi backpack is great for daily use but also for overnight work trips.
2. Nasher Miles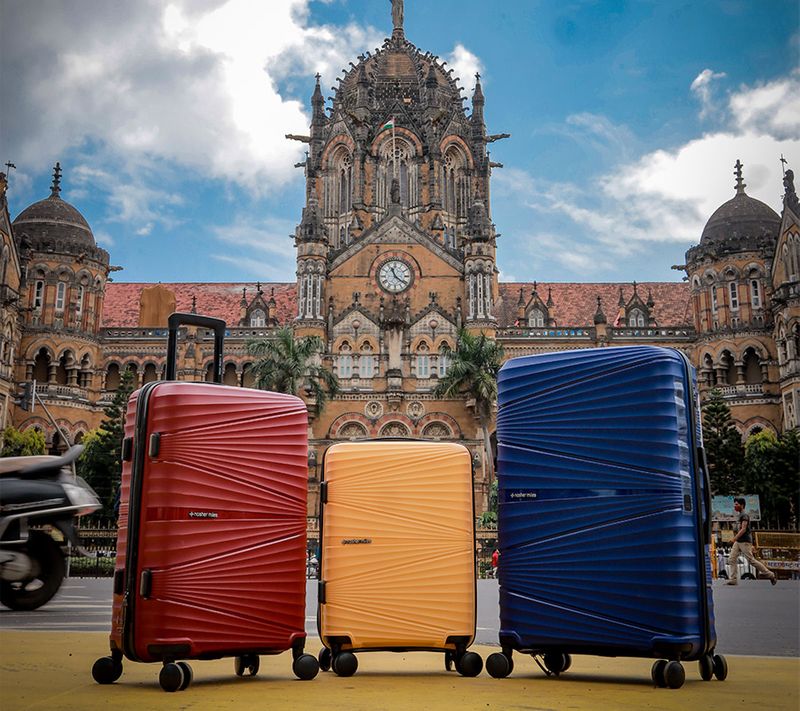 Nasher Miles is a digital-first travel luggage brand with a wide range of more than 200 models including bags, backpacks, and luggage trolleys. The collections are bold and sturdy and are named after cities such as Mumbai, Paris, and Nicobar. Their most recent collection is named Istanbul and has dual-coloured luggage which is not typically prevalent on many a suitcase on the conveyor belt. What sets them apart are their pastel hues and their unique and modern combinations of colours such as shades of teal, sailor blue, peach and pink.
3. Mokobara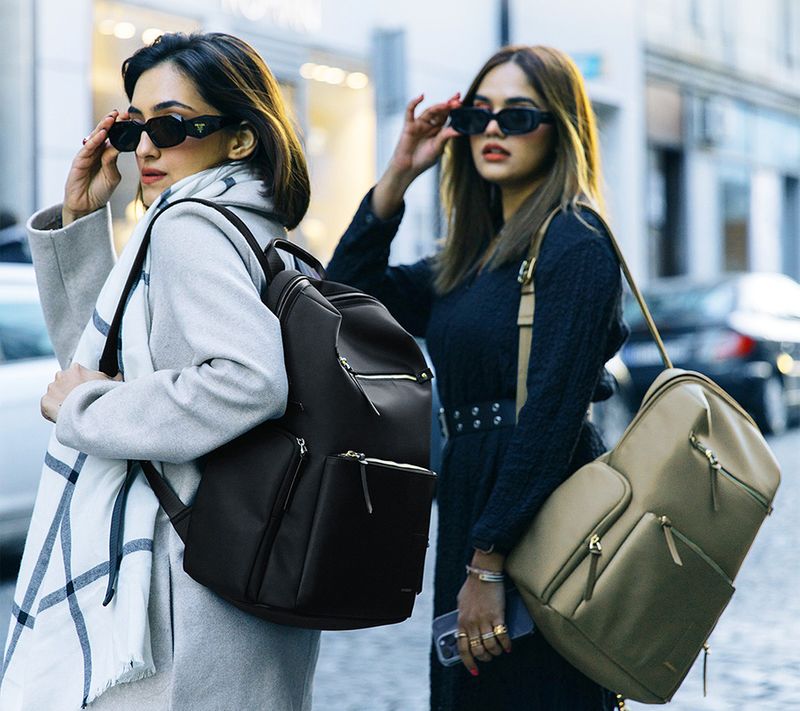 Another modern digital-first brand, Mokobara, has launched a new backpack, The Bliss Backpack. Calling it a 'carry size sunshine', Mokobara has designed a backpack that's chic but extremely functional at the same time. The backpack is made from premium materials and water-resistant nylon fabric. The Bliss Backpack comes in two colours, Crypto and Home Grown. It's currently available on the website for pre-order.
4. Gucci Valigeria
The luxury fashion house's The Gucci Savoy luggage which is part of Gucci Valigeria travel selection. It is a combination of heritage-infused design elements including the GG monogram and/or the web stripe, offered in both soft and hard-sided iterations. The collection comprises items for every travel need, designed to be used now and for many years to come as classic and contemporary elements come together within a timeless aesthetic. House of Gucci currently has a pop-up at The Savoy hotel in London and they roped in actor Ryan Gosling for an ad campaign for this collection.
5. uppercase by Acefour Accessories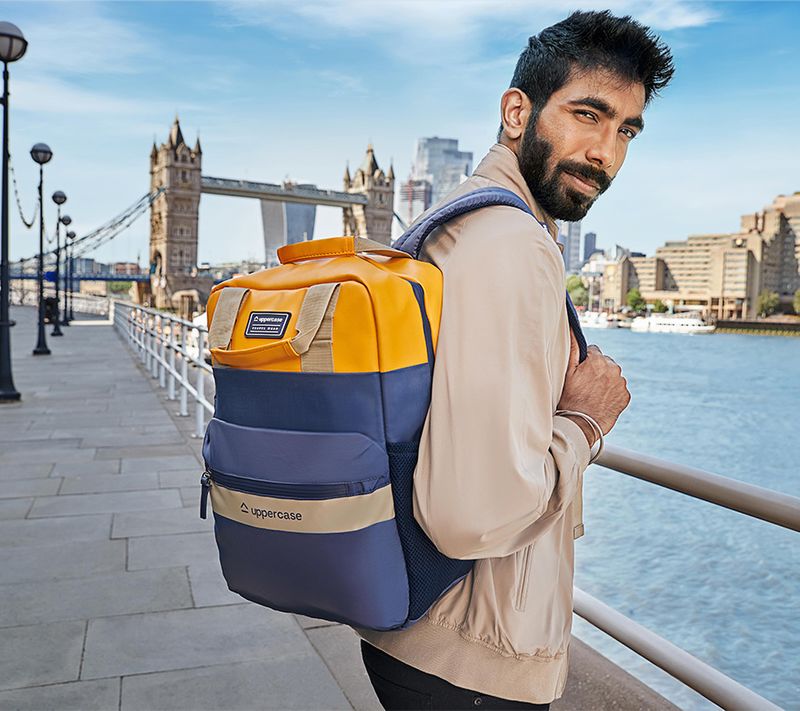 Acefour Accessories, a D2C travel accessories company's eco-friendly luggage brand, uppercase, are known to be not just fashionable but also functional with rainproof zippers, 3X more water resistance material, and premium recycled fabric. The soft luggage is so sturdy that the brand is giving a 2500-day international warranty.
6. Nappa Dori
Indian bespoke leather brand, Nappa Dori's leather trunk titled, The Steamer, is an ideal travel luggage with a lightweight body and TSA-approved locks as well as leather straps. The deep compartment of the trunk is lined with handwoven ikat that allows enough storage space for all your travel accessories. The 360spinner wheels offer smooth navigation.
7. Skybags
Skybags has launched an official FIFA-licensed luggage range to commemorate FIFA World Cup Qatar 2022. There are three designs that makes for an ideal collector's edition. The first design, 'Game On' is inspired by Brazil. The other two designs, 'Goal' and 'Treble'is showcase of the madness of the world cup season.
8. Tiger Marron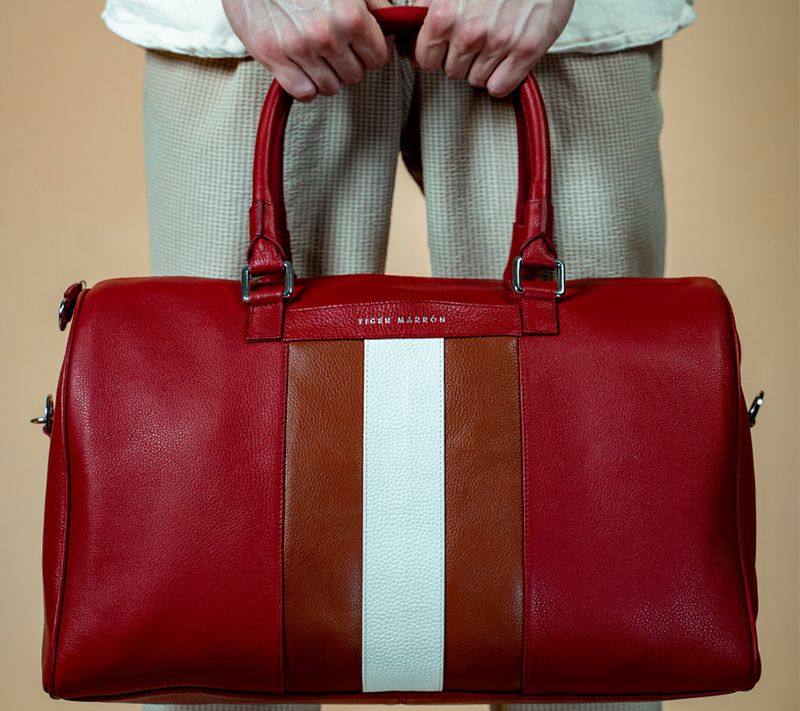 Handcrafted leather accessories brand is now offering various leather accessories including backpacks, briefcases, travel bags, etc. This Weekend Hustle leather carry-on bag is made in natural dry-milled leather with a single zip closure, nickel hardware, and a security lock mechanism. The poly-satin lining on the inside along with pockets and a detachable shoulder strap.
9. Mulberry
The brand Mulberry hails from England and is known to combine vintage with contemporary aesthetics. The Black Clipper Eco Scotchgrain unisex duffel bag from Mulberry is made from premium quality PVC and has a detachable strap for additional convenience.
---
Photo: Shutterstock; featured brands