Let's face it — weddings can be a stressful affair. Between all the planning and wanting to look your best, it's hard to take time out to prioritise self-care and pamper yourself for some much-needed downtime. So, we've spotlighted a bunch of relaxing spa rituals and bridal wellness experiences at properties across the country that will help you relax, recharge and feel radiant inside-out before your big day. If any of these properties happen to be your wedding venue, booking an appointment is a must!
1. Six Senses Spa, Six Senses Fort Barwara
This luxury heritage property in Rajasthan, which once used to be a 14th-century fort, houses an expansive 30,000 sq ft spa (located in the original women's palace). Choose from a variety of locally-inspired wellness treatments and soothing rituals for that effervescent bridal glow. The spa uses its own range of indigenous essential oils, clays, muds, gels and oil blends. These are made with organic ingredients and incorporate plants and herbs grown on the property.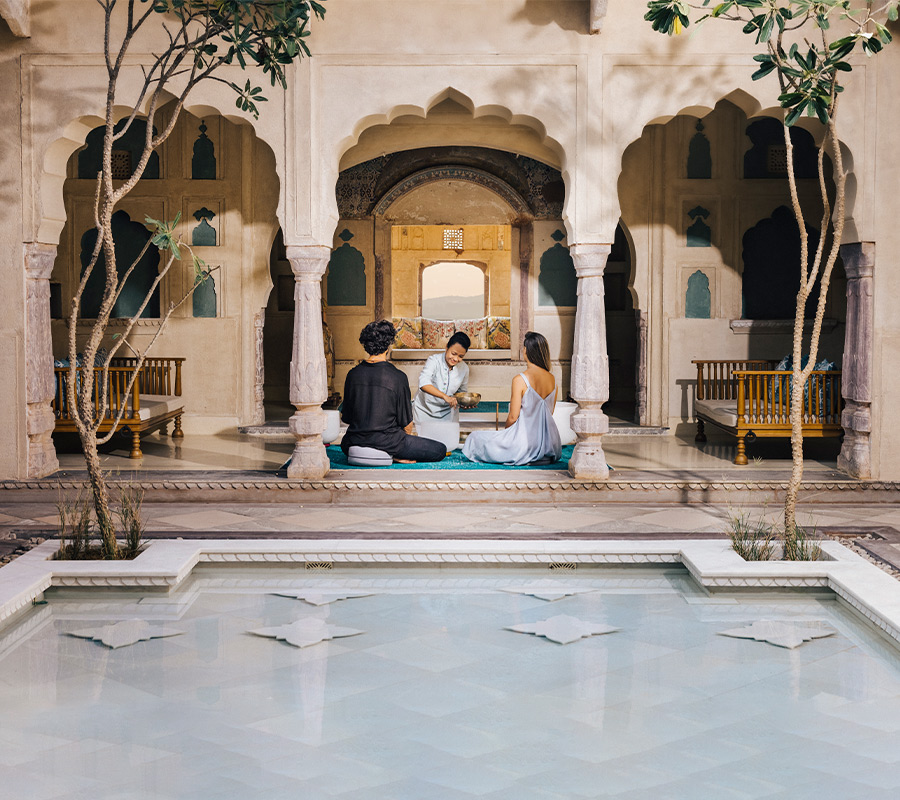 You can opt for a tailored wellness programme, such as Ayurvedic rejuvenation based on your dosha, fitness activities, yoga, sleep wellness, and nutritional fare that's suited to your needs. For a quick fix, opt for facials and pampering massages such as the wild Kashmir purifying facial, which uses Kashmiri lavender, saffron and frankincense, followed by a purifying mud mask. Or choose the 24K gold facial that uses the healing properties of mogra or jasmine to boost collagen production and stimulate cell renewal along with the 24K gold leaf for glowing, radiant skin.
2. Moksha Himalaya Resort & Spa
There's nothing quite like crisp mountain air to re-energise yourself. Sign up for aromatherapy experiences supervised by a physician, along with aromatic massages to pamper your senses at this mountain resort in Himachal Pradesh. Wellness is a focal point here, where the healing properties of Ayurveda meet modern practices. Brides-to-be can opt for consultations that cover yoga, meditation, nutritional advice and fitness that work towards balancing one's hormones and chakras. The resort can also curate a wellness cuisine to your liking.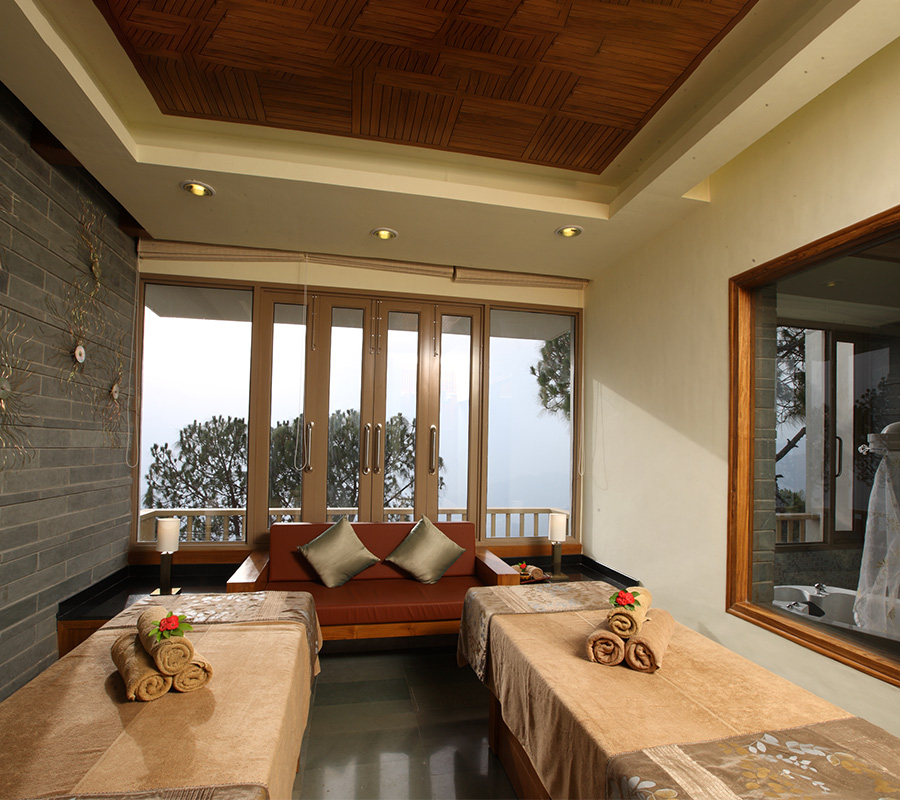 The spa houses a full-size hammam and there's also a yoga pavilion, perfect for sunrise meditation. Pamper yourself with body wraps and scrubs like the wild rose salt scrub, energising earth wrap and purifying facials. We suggest wrapping up your stay with a leisurely soak in the infinity pool and hot jacuzzi.
3. Jiva Spa, Taj Mahal Palace Mumbai
If you're looking for something truly indulgent, try out Sringaar, a wholesome pre-bridal experience at the Jiva Spa. You're treated to a series of pampering rituals that will help soothe your mind and body, not to forget, bring out that radiant bridal glow. This experience takes its cue from the ideology of 'solahsringaar' or the traditional 16 bridal grooming ornaments.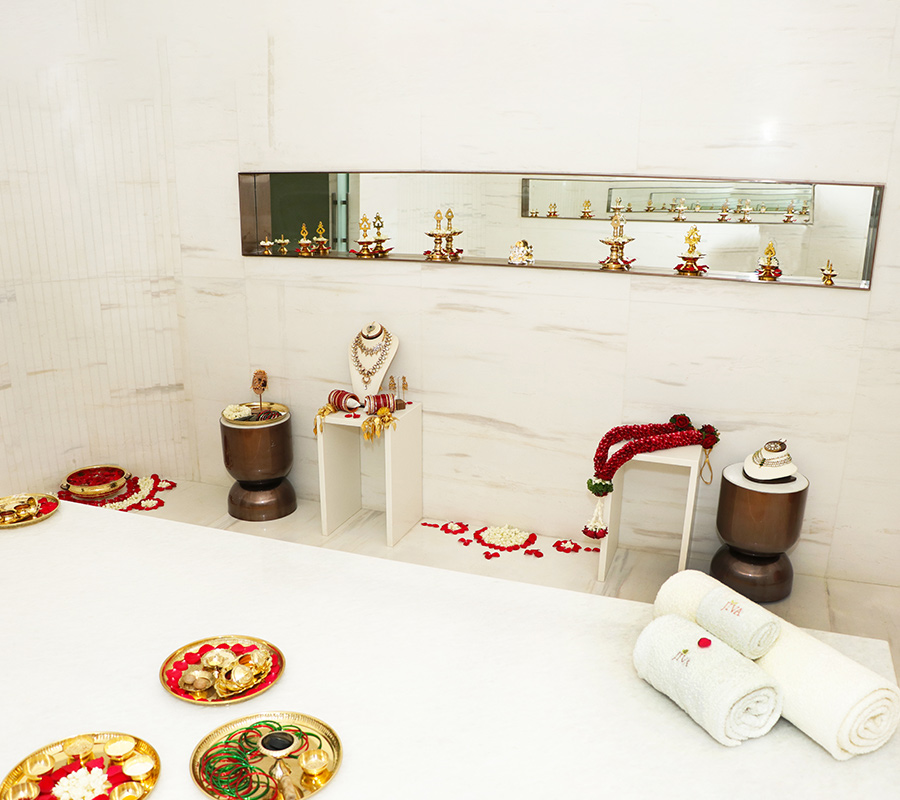 You start off with a ceremonial blessing, followed by a bridal ubtan applied with the help of betel leaves to gently exfoliate your skin. This is followed by a traditional head massage, smothered in fragrant rose and jasmine for a truly aromatic experience. Soothe your senses with an indulgent bath of fresh milk, rose petals and a relaxing bath oil. To complete the pampering, you're then treated to an aromatherapy massage. Then, invigorate and refresh yourself with a leisurely hot bath. The final ritual involves a traditional blessing of saffron and kumkum. 
4. Quan Spa, JW Marriott Mumbai Juhu
This award-winning spa offers several indulgent treatments to brides who want to achieve that luminous glow or simply want to de-stress before D-day. The spa features nine therapy suites as well as a steam, sauna, cold plunge and whirlpool.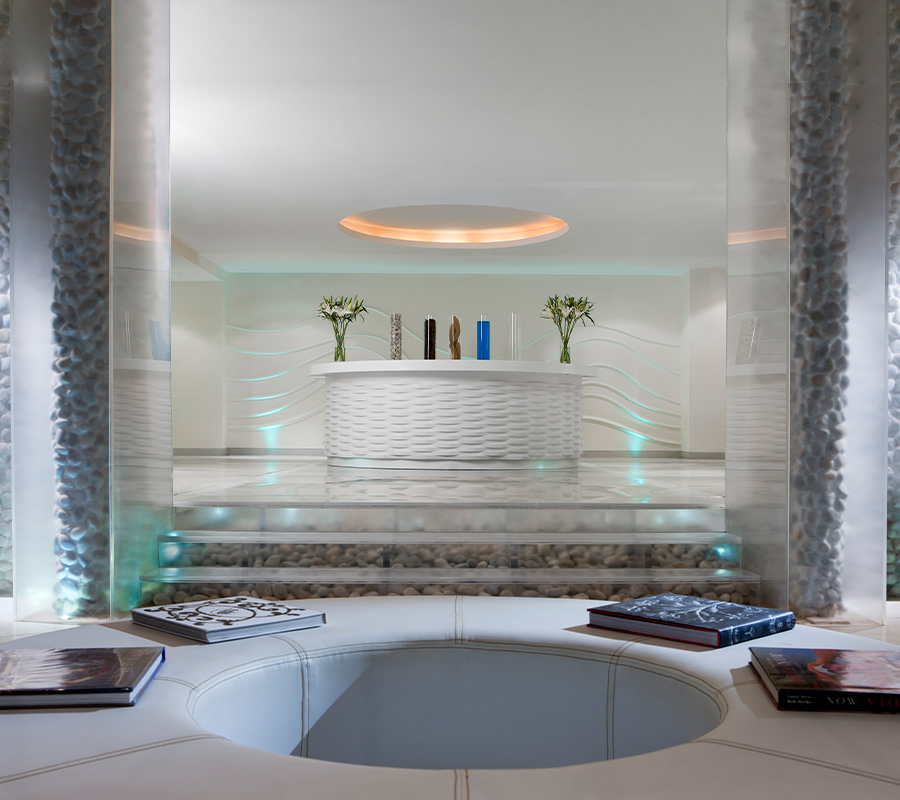 Recommended rituals for brides include the vinotherapy body wrap consisting of a herbal wrap and the application of a mask featuring grape skin, seeds, grape seed oil and wine. This extract is known for its benefits in firming up the skin, improving elasticity and helping nourish and stimulate cells. Meanwhile, the sparkle body treatment is designed to help you look radiant. This gold therapy consists of a luxurious blend of moisture, hydration and shimmer, along with the tropical goodness of berries and citrus. For something soothing and relaxing, try the rose & almond body scrub, eye collagen treatment or the spa's signature facials.
5. Conrad Spa, Conrad Bengaluru
The luxury property's spa is a bespoke sanctuary in the heart of the city. Brides looking for relaxing and rejuvenating rituals can opt from a list of treatments, suited to their needs. Choose from wraps, scrubs and soothing Ayurvedic or detoxifying massages that will lull you into harmony. Facials, hot stone therapies and energy healing treatments are also available. Indulge in head-to-toe restorative treatments, such as the vitality wrap, amethyst gel scrub and ocean cleanse facial.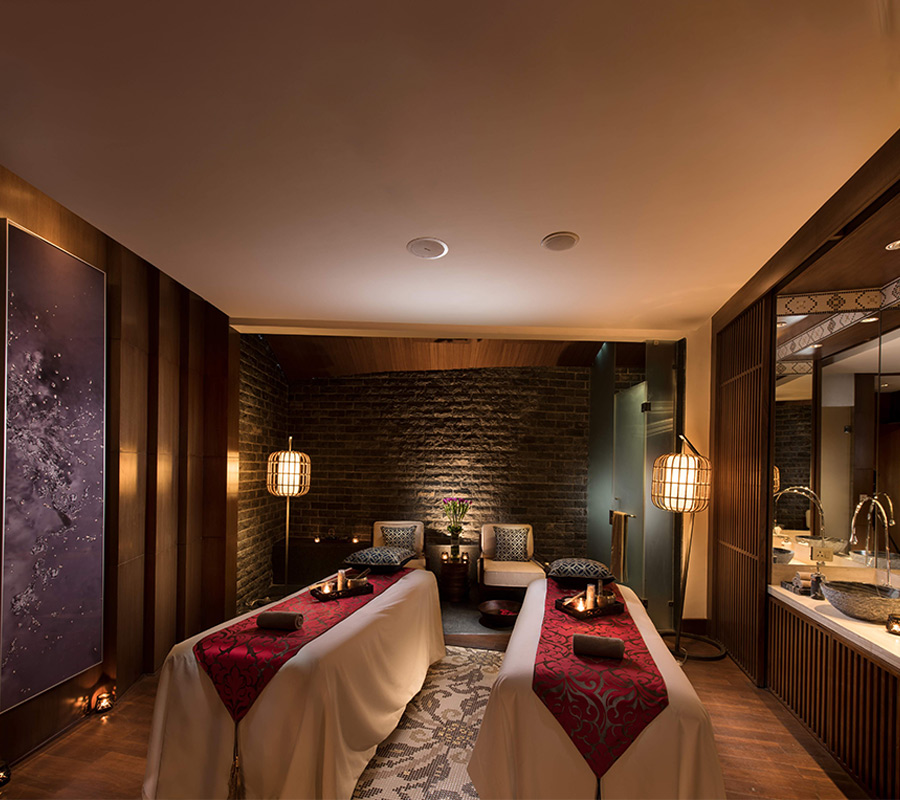 The entire experience is sensorial — you're greeted with a traditional Tibetan crystal singing bowl ritual and offered refreshing elixirs to sip on before starting your treatment. The spa suites feature hydraulic and heated beds that absorb pressure and help retain the natural body temperature.
6. The Oberoi Spa, The Oberoi New Delhi
The opulent hotel is known for its spa offerings, covering a range of rejuvenating, relaxing and signature treatments. Combining traditional Indian and Oriental techniques with Western-influenced treatments, brides can opt from Ayurveda-inspired rituals like a hot poultice massage featuring a blend of spices and herbs, or the Indian rose and salt scrub for plump, glowing skin, to floral-inspired facials for that perfect bridal glow.
7. Atmantan
This luxury wellness resort located close to Mumbai and Pune offers a dedicated bridal retreat. From energy balancing sessions to pure essential oil therapies and indulging in a farm-to-table diet that is rich in antioxidants and devoid of refined ingredients, this makes for a holistic pre-wedding ritual to look your best before the big day.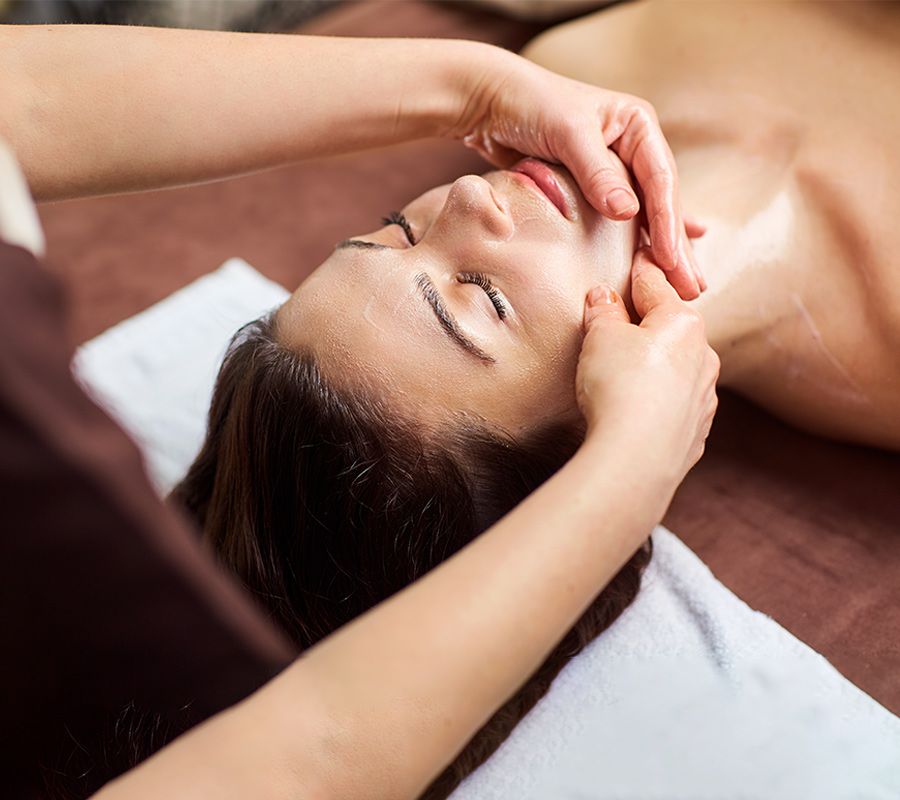 These experiences are coupled with pampering body scrubs, wraps and massages. They also have a traditional hammam, aqua fitness activities, water therapy suites and more. The retreat is doctor-guided so you have an array of wellness and spa options to choose from that are tailored to your needs. 
Photo: Featured Properties and Shutterstock