It is hard to find a fashion staple with the same enduring appeal as a great pair of leather pants. And with the winter season upon us, it's time to appreciate a sleek pair of leather pants.
Synonymous with rock legends and the punk scene, leather pants are a stylish way to toughen up any outfit. They're mysterious, easy to wear and add an edgy cool vibe to almost any outfit. The Fall/Winter 2022 runways were stacked with countless variations of the crowd-pleasing leather pants, proving their longevity in the modern wardrobe and versatility.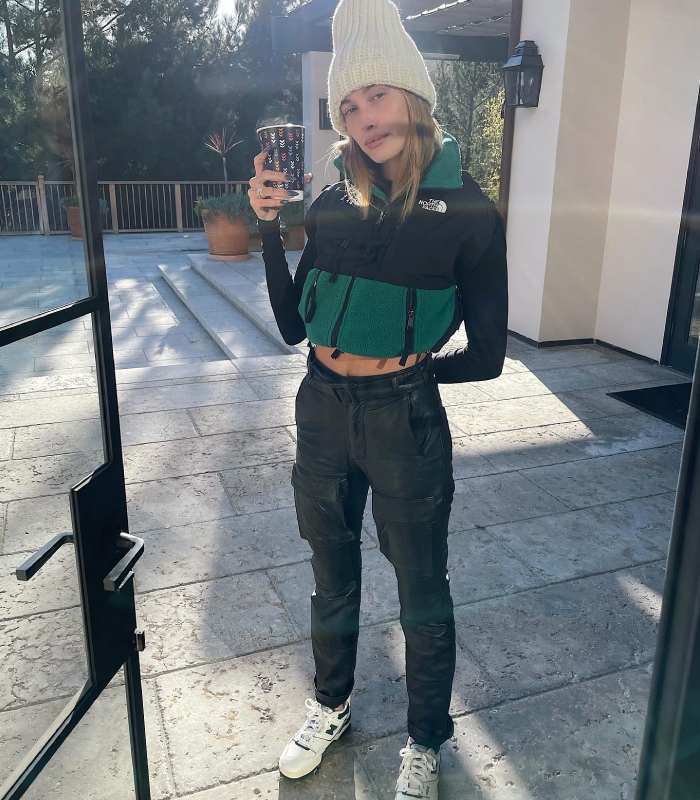 From Rihanna to Bella Hadid, Kendall Jenner to Hailey Beiber, leather pants are a sartorial staple. They're the ultimate choice for a simple and classic polish paired with trench coats, jackets, sweaters or just a cropped top.
Closer home, actor Deepika Padukone once combined two contrasting textures — soft knits and faux leather — in utmost vibrancy. On another occasion, she added a romantic touch to an otherwise edgy ensemble with a lacy printed bralette and leather trousers.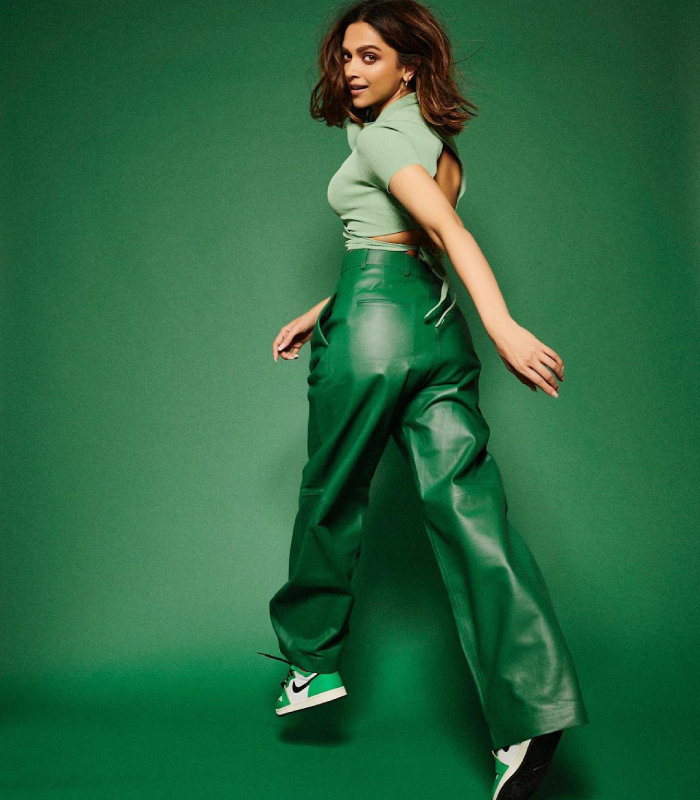 Which leather pants are in this season?
As fashion trends shift away from body-conscious cuts, straight and wide-leg styles with a sense of ease are taking centre stage. These updated leather pants are also easier to style — pair them with a light jacket and mini bag in an earthy palette and you're good to go!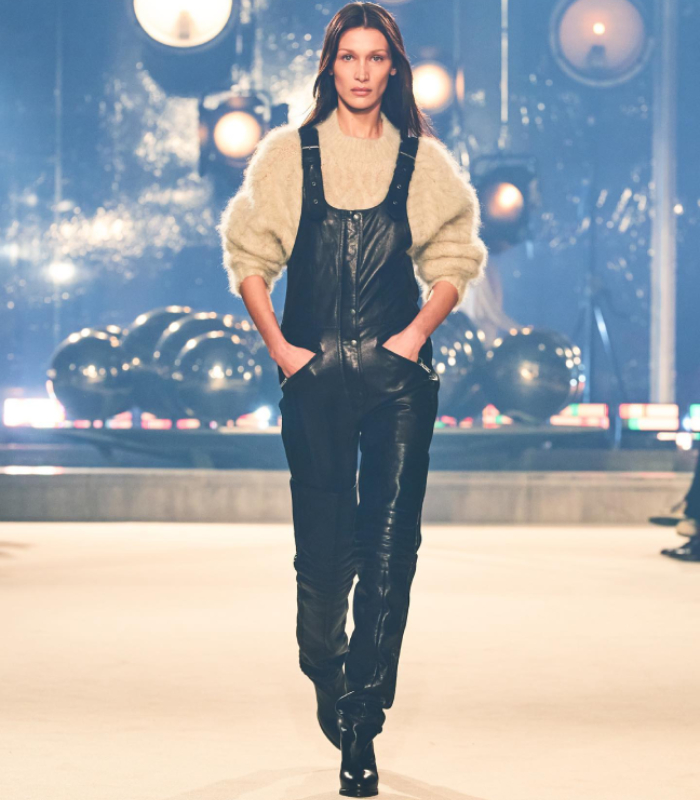 This year, loose-fitting leather pants have popped up in many street-style looks. Should you be in need of inspiration for what to wear with the said garment — simply pair it with a long trench and '90s sunnies in the wintertime, an individualist take on city style.
It's also worth noting that, while black is still the primary shade when it comes to leather pants, increasingly, more designers and brands are playing with neutral tones, too. Some of these leather pants come with an understated glossy finish that can easily be dressed up or down.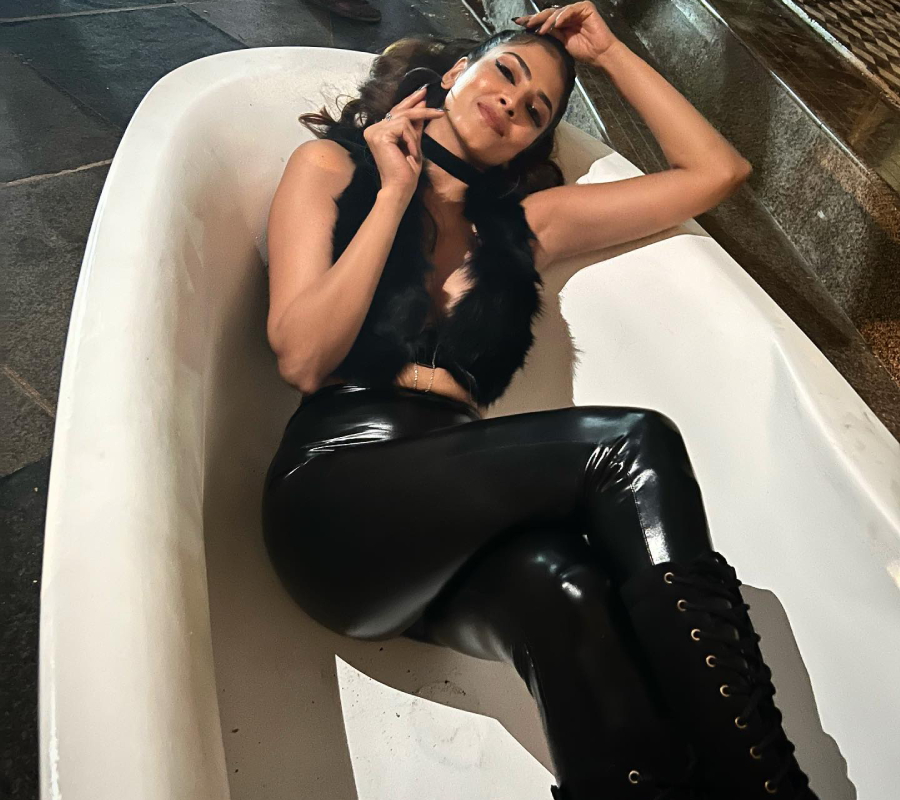 In other words, the options are truly limitless on how you can utilise this wardrobe staple for good. Their timeless design and transcendence will make them as relevant as ever.
Look out for these leather pant buys
Those on a budget won't be disappointed by the high street's leather options. From slim-fit to boot-cut, pleat-front, and more, take a look at incorporating leather pants into your transitional weather wardrobe — for occasions both relaxed and celebratory. No matter your budget or favoured fit, there's a style to suit you:
1. Black leather pants, Freakins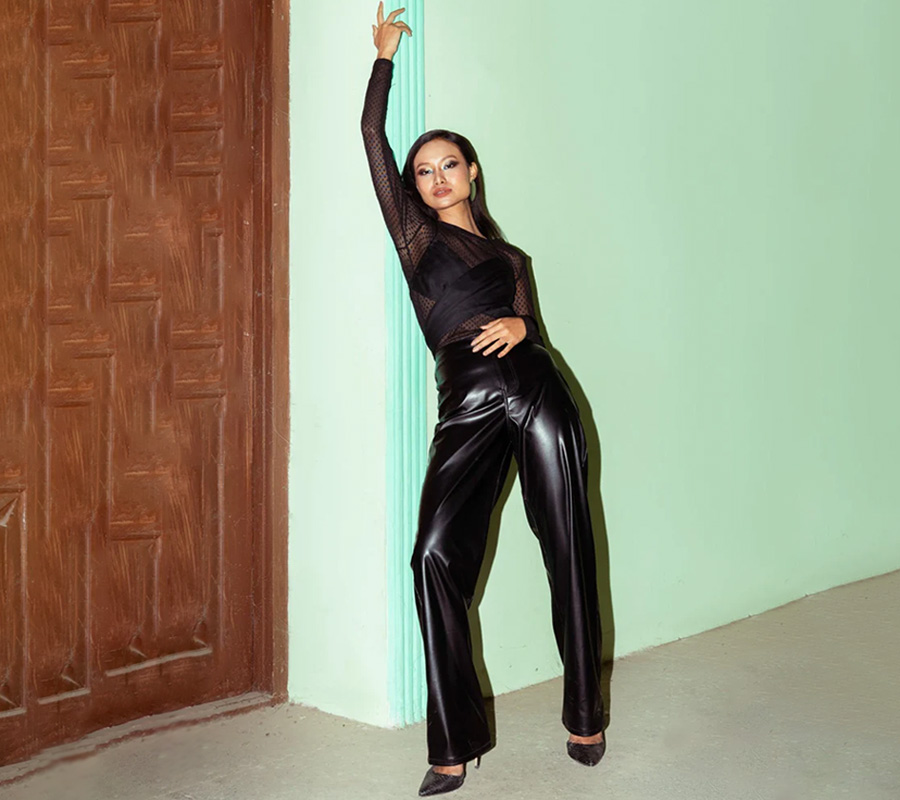 As fervid fans of wide-leg tailoring, these extra-long leather pants tick all the boxes of utmost style and edge.
Available here
2. Cropped leather pants, Mango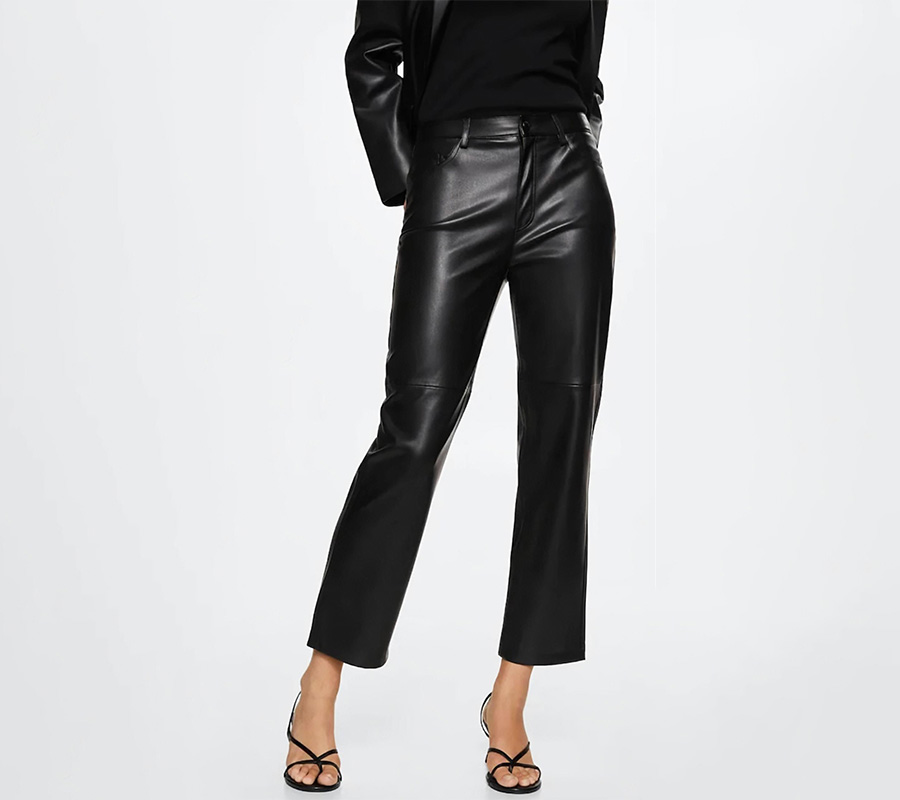 Throwback to vintage style with this pair. Wear with a tucked-in chunky knit for an elevated appeal.
Available here
3. Wide leather pants, H&M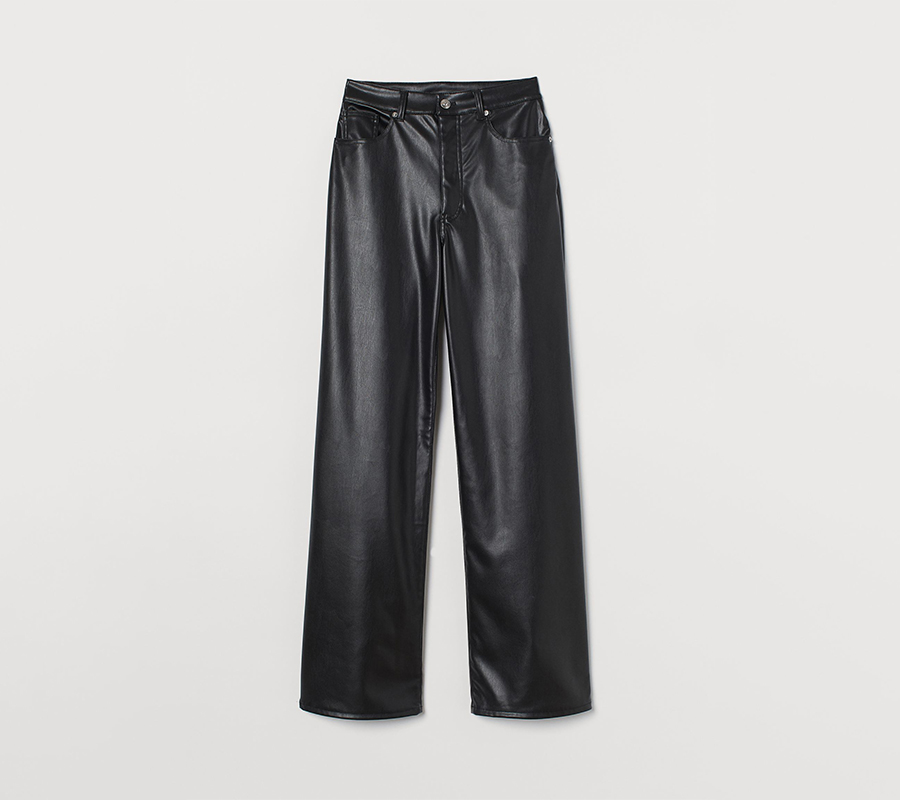 These high-waisted pants are true high-street heroes because they combine comfort and style.  
Available here
4. Fitted leather pants, Label Ritu Kumar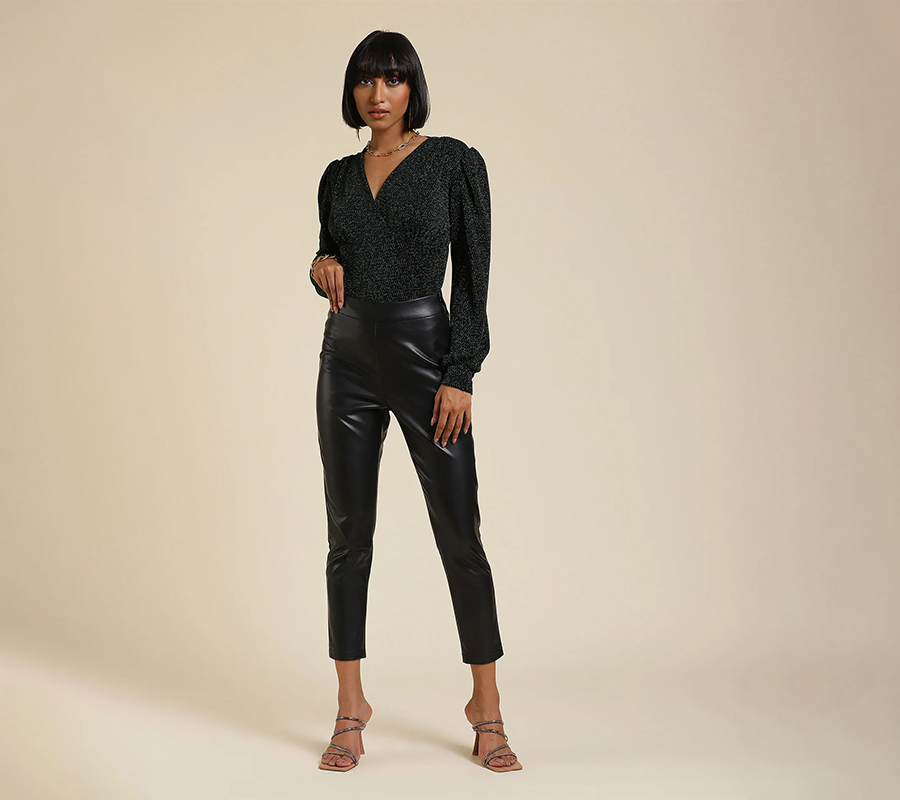 These classic fitted pants are perfect for a pared-back style that won't attract too much attention.
Available here
5. Straight leather pants, M&S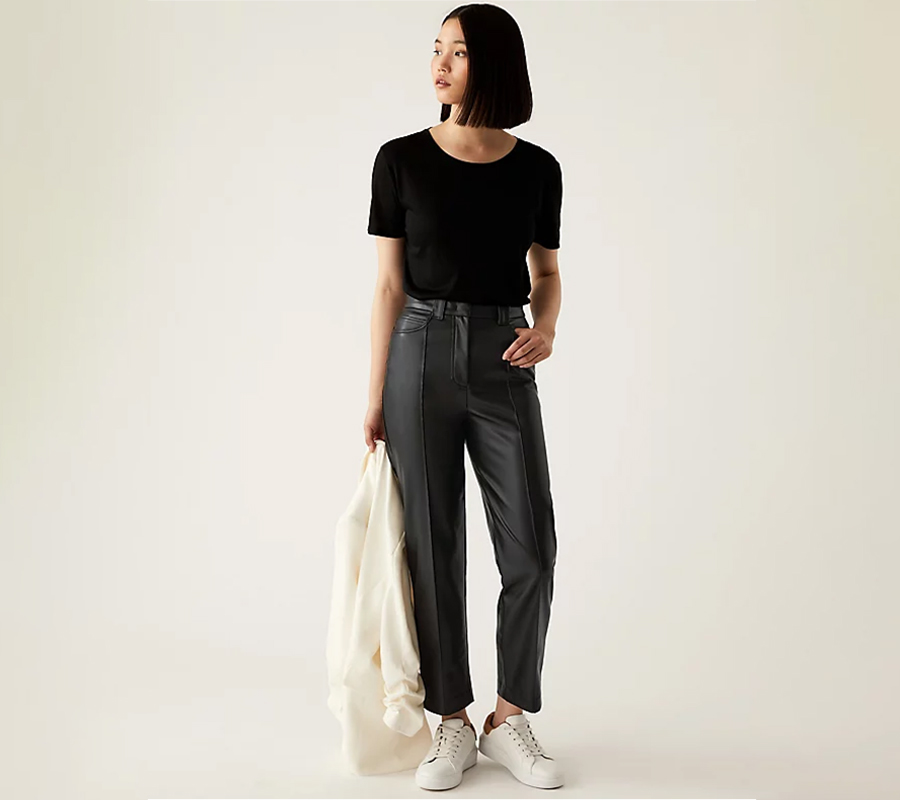 Who says leather has to be stiff and rigid? Try these straight-fit ones for a look that's both polished and comfortable.
Available here
6. Wide-legged leather pants, Missguided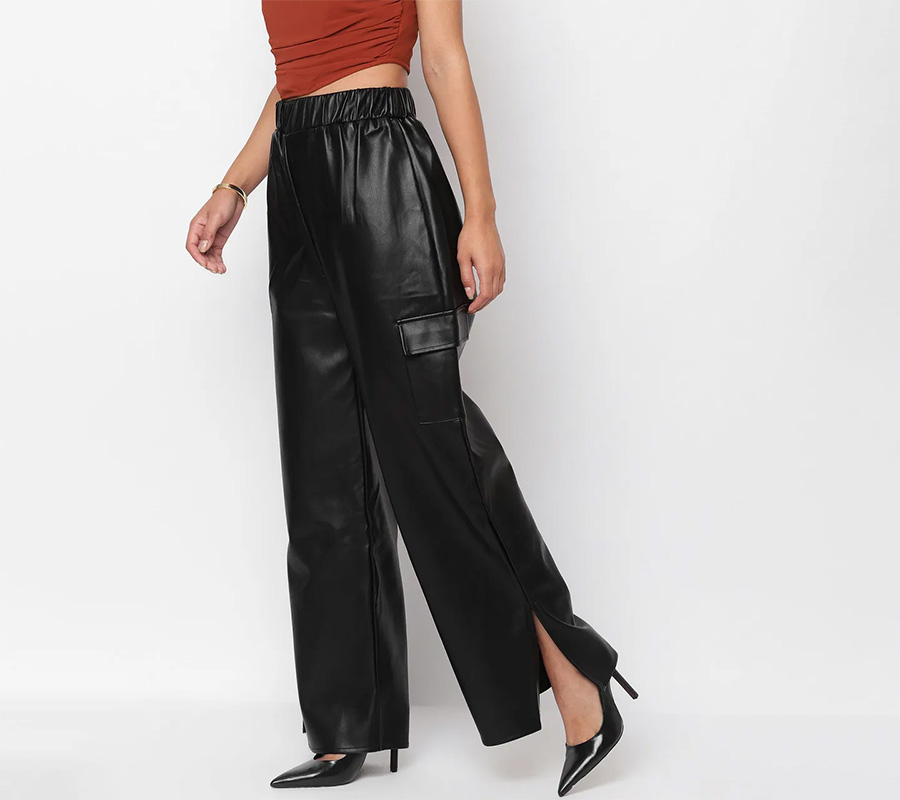 Looking for leather pants with a bit of flair? The edgy side slit on this one is how you channel the retro-era style.
Available here
7. Slit skinny leather pants, RSVP By Nykaa Fashion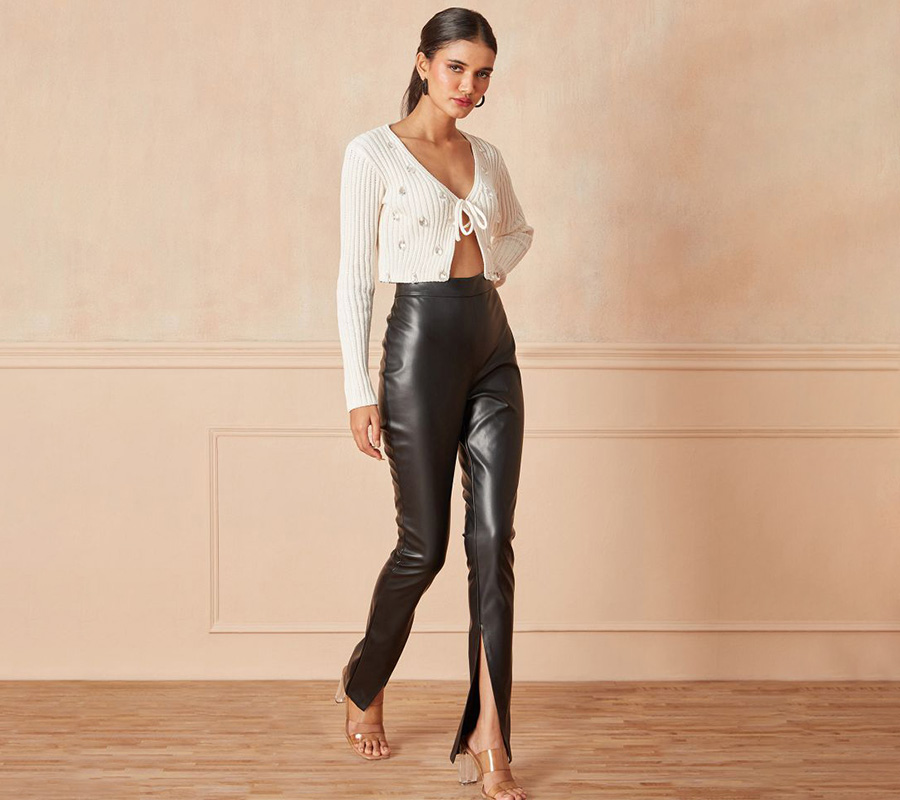 A simple split seam can add so much flair to a pair of pants. If you have a killer shoe collection that absolutely must be shown off, this makes for a must-have.
Available here
8. Blue high-rise leather pants, ONLY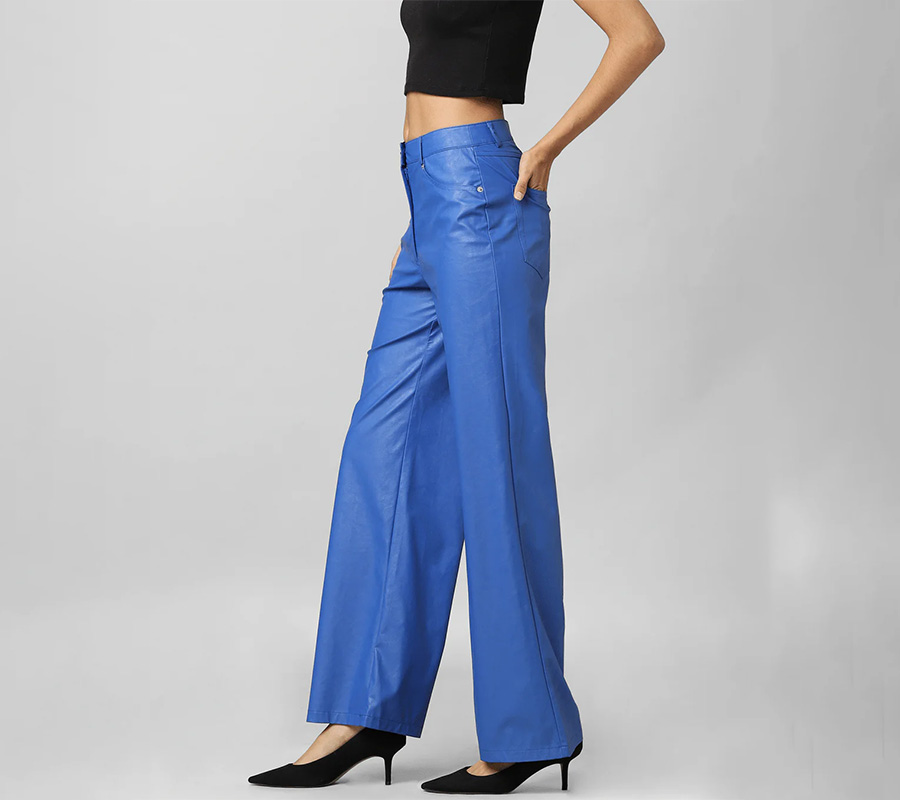 If you still miss your good old blue jeans, go for these blue-hued leather pants. Quite an unconventional colour for leather pants yet looks perfect for pulling together effortless outfits.
Available here
9. Flared leather pants, Torqadorn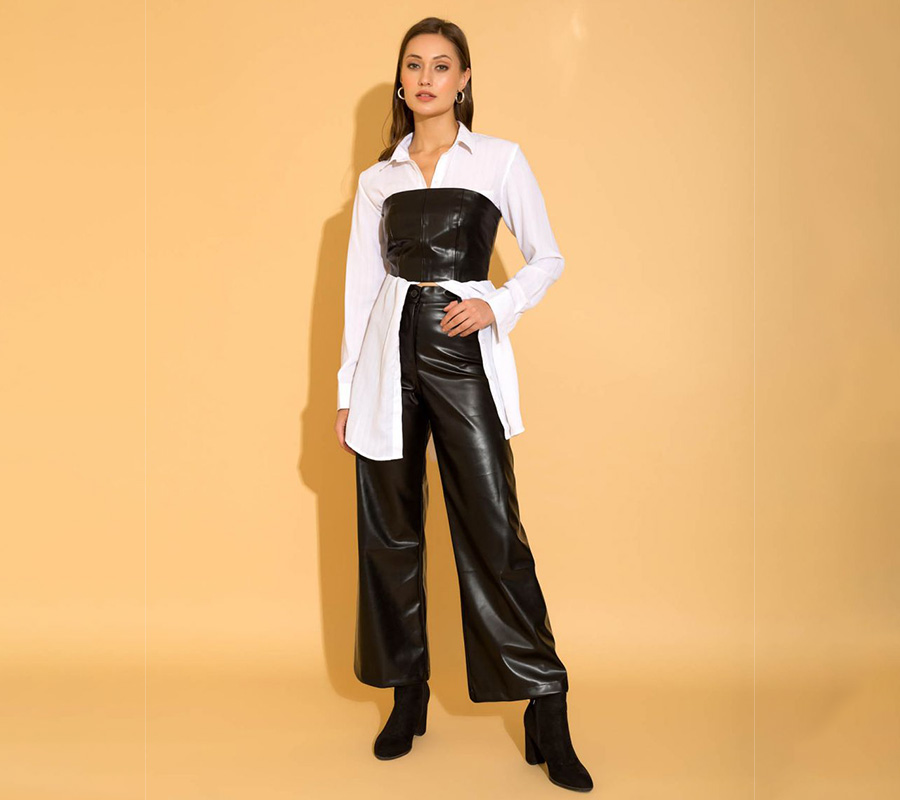 Worn with heels or boots, these leather trousers would be great for creating an elongated silhouette and will get you a tad closer to getting the off-duty supermodel look.
Available here
10. Slim-fit leather pants, Forever New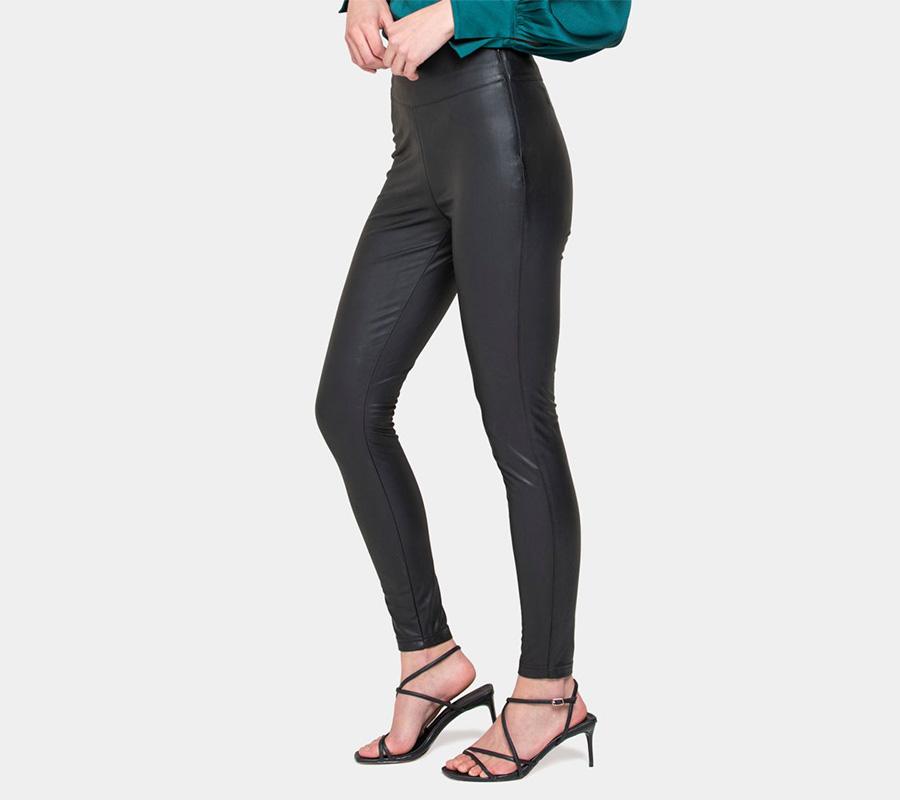 These leather leggings are another fan favourite as they are said to offer simultaneous stretch and edginess.
Available here
Photo: Instagram/Kim Kardashian; Instagram/Shaleena Nathani; Featured brands