Love your makeup? Love getting in all those steps with your bronzer, blush, highlighter, eyeshadow and more? What if you could have all of these or most of these in a single palette? Wouldn't it be super convenient to use and carry around? Imagine heading to that bestie's destination wedding and being able to whip out just a single palette that gets the job done – convenient indeed! 
Why We Love Multi-purpose Face Palettes: 
They allow you to achieve those well-contoured glam looks and popping lit cheekbones with just a single palette. 

Convenient, functional and handy for makeup junkies who want to cut down on the number of products and palettes they carry with them, say while travelling or heading to a party or even for makeup artists.

For beginners, these palettes are a great introduction to these products. So, you don't have to invest in multiple products from the get-go, since they're all in one.

Not sure about what colour of blush or highlighter will suit your skin tone? Most of these palettes come with shade options suited to specific skin tones. So, if you pick a palette for your medium to tan skin, you can rest assured the shades will complement each other and your skin tone.

Last and definitely not the least, they are travel-friendly and do not take up too much space in your vanity pouch or add to the weight of your luggage!
We round up eight of our favourites (yes, across price points!) when it comes to these multi-purpose face palettes
1. SUGAR Cosmetics Contour De Force Eyes And Face Palette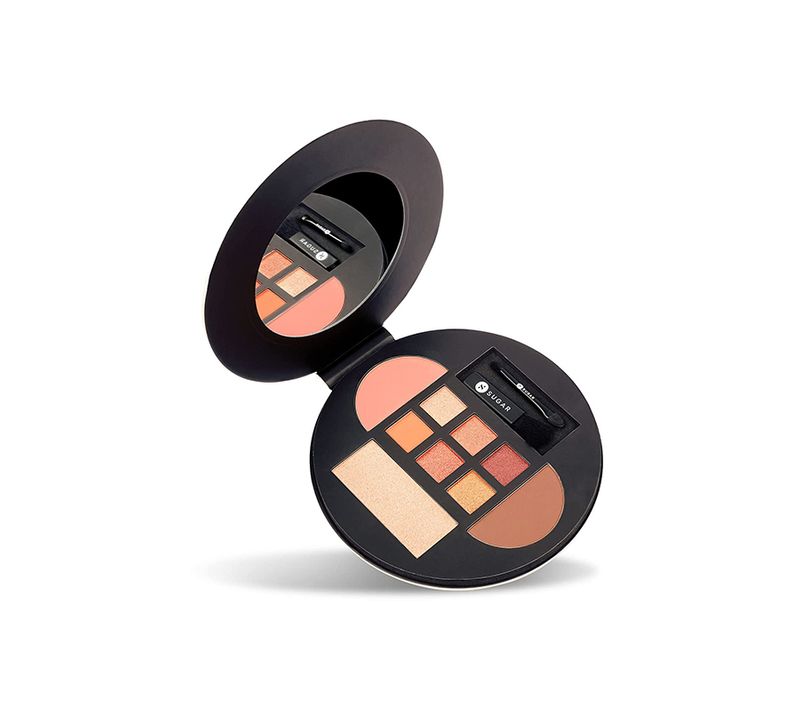 Launched just earlier this year, this multi-functional makeup palette features a matte blush, bronzer and a shimmering highlighter. The palette also holds a gorgeous mix of six eyeshadow shades in matte, shimmer and high-shine finish textures. It comes in two variants – Warm Win for light to medium skin tones and Pink Pro for medium to deep skin tones.
Buy it here
2. Charlotte Tilbury Instant Look In A Palette – Sunset Dreamscape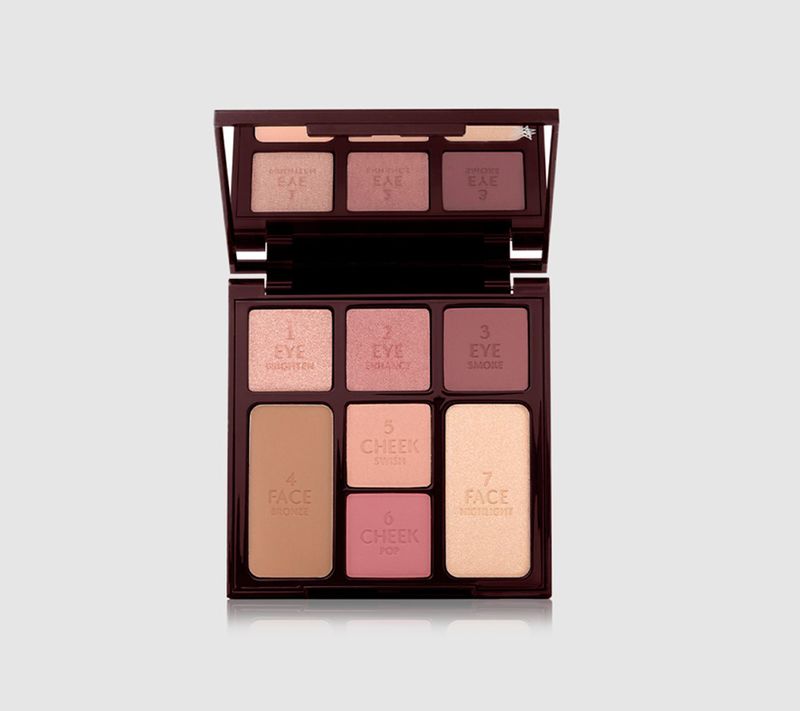 Inspired by dreamy sunsets, this palette features seven magical shades for your eyes, face and cheeks – including three eyeshadows, two blushes, a highlighter and a bronzer! This super compact palette is easy to use and the products are even marked out for eyes, face and cheeks which takes away all the guesswork. Take your look from desk to disco before the office party, or pop it in your clutch for easy touch-ups too!
Buy it here
3. Anastasia Beverly Hills Face Palette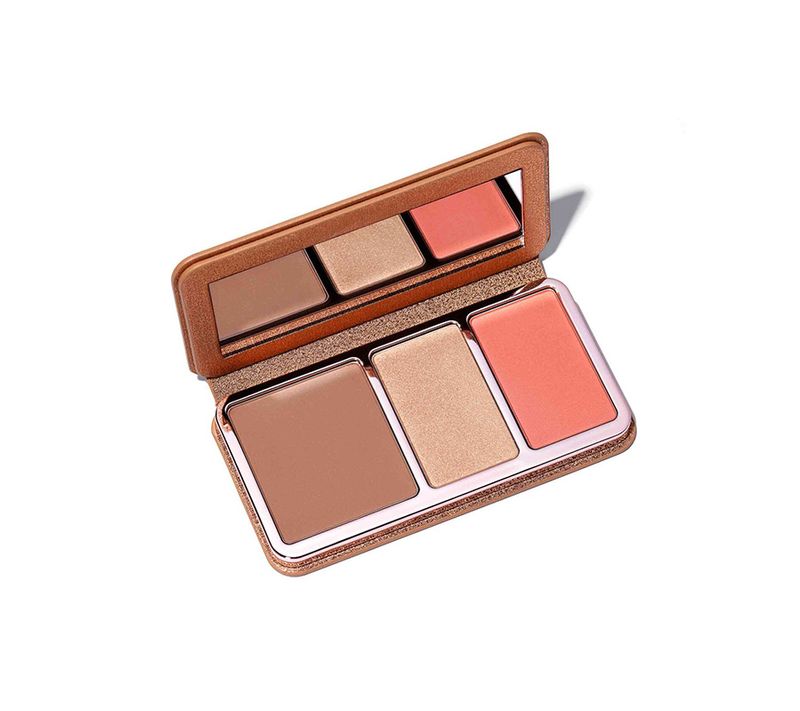 An all-in-one three-well palette featuring a bronzer, highlight and blush, this essential trio delivers a lightweight, buttery feel and seamless blend, illuminating all skin tones for a long-lasting, natural radiance. The luxe, portable glam compact is perfect for at-home and on-the-go makeup, providing an unbeatable one-and-done solution. The palette comes in three shades for different skin tones – Italian Summer for fair to medium, Off To Costa Rica for medium to tan, and Tropical Getaway for deeper skin tones. 
Buy it here
4. Colorbar Be Who You Want To Be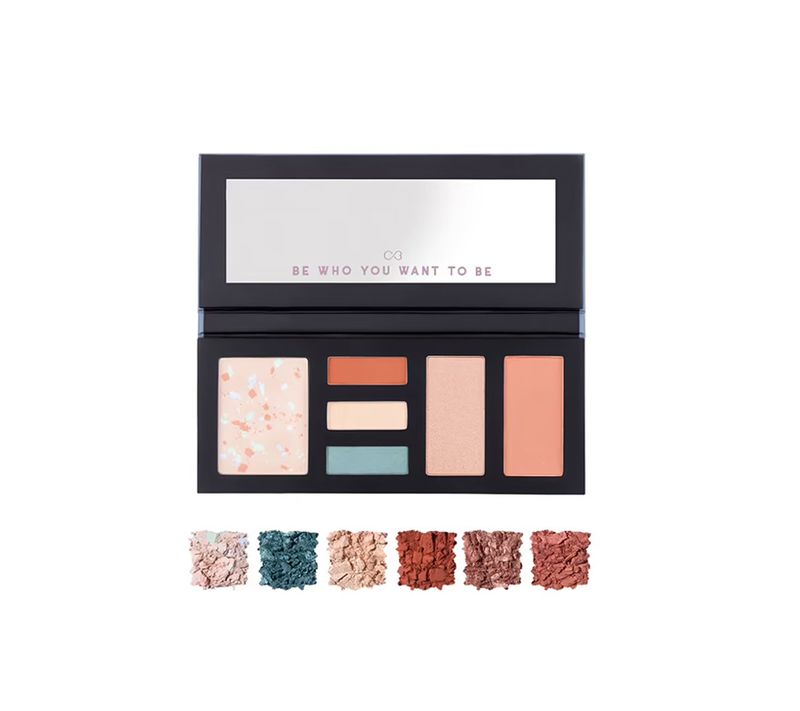 Available in six different palette options – Go-Getter, The Morning Muse, The Retro Chic, The Head Turner, The Ultimate Diva, and Dream Girl – these feature a universally-flattering highlighter, vibrant yet natural-looking blush, iconic 10-in-1 colour correcting powder and high-pigmented shades of eyeshadow including pinks, peaches, neutrals and even aqua. Each palette kit also comes with a long-lasting matte lipstick.
Buy it here 
5. Too Faced Natural Face Palette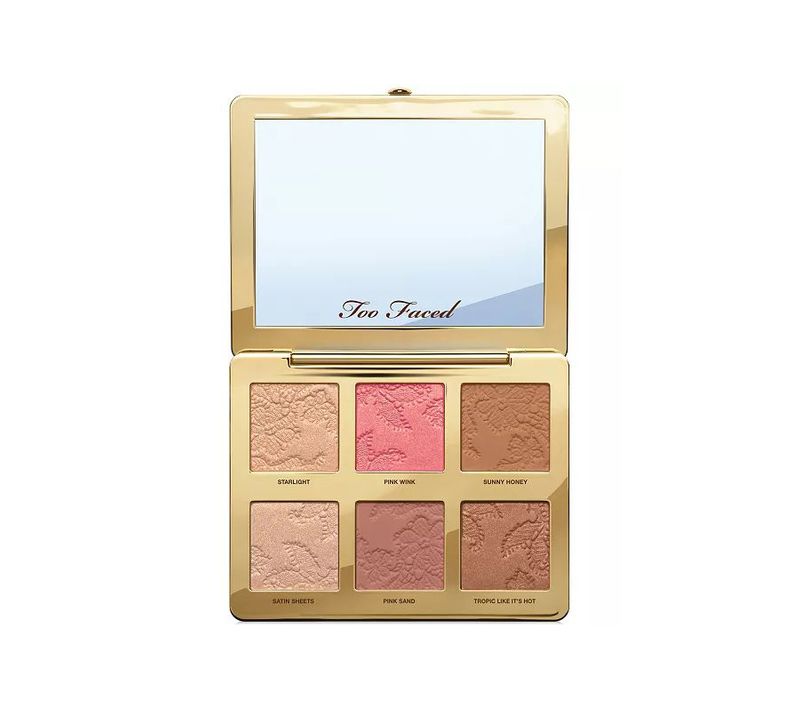 If a glam palette with a bronzer, blush and highlighter is what you want, try this stunning one. Infused with hydrating coconut butter, the velvety-soft formula includes six multi-dimensional shades with multiple finishes. The palette includes two bronzers, two blushes and two highlighters that will work across a lot of skin tones. It is also buildable, so you can go as sheer or as deep as you like.
Buy it here
6. Milani All-Inclusive Eye, Cheek & Face Palette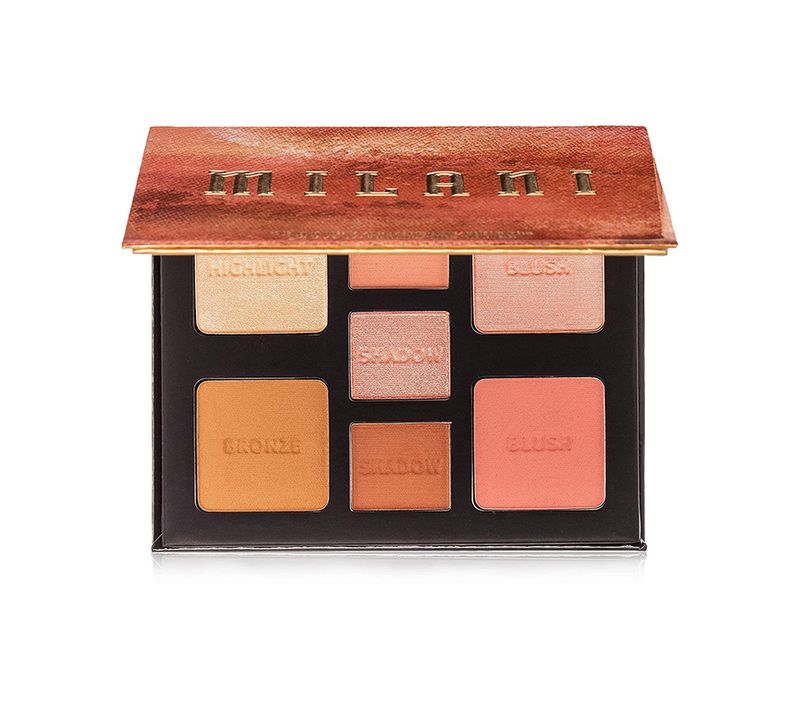 Another beautifully curated palette, this features two blush shades, three eyeshadows, a bronzer and a highlighter. It is richly pigmented, ultra-wearable and is perfect for creating so many makeup looks. This palette also comes marked with 'blush', 'bronzer', 'highlight' and 'shadow' stamps in the product so you know exactly what to use where! These luxe powder formulas were designed to easily build and blend together, so you can go from subtle to strobe with just one palette.
Buy it here
7. Faces Canada Ultime Pro Face Palette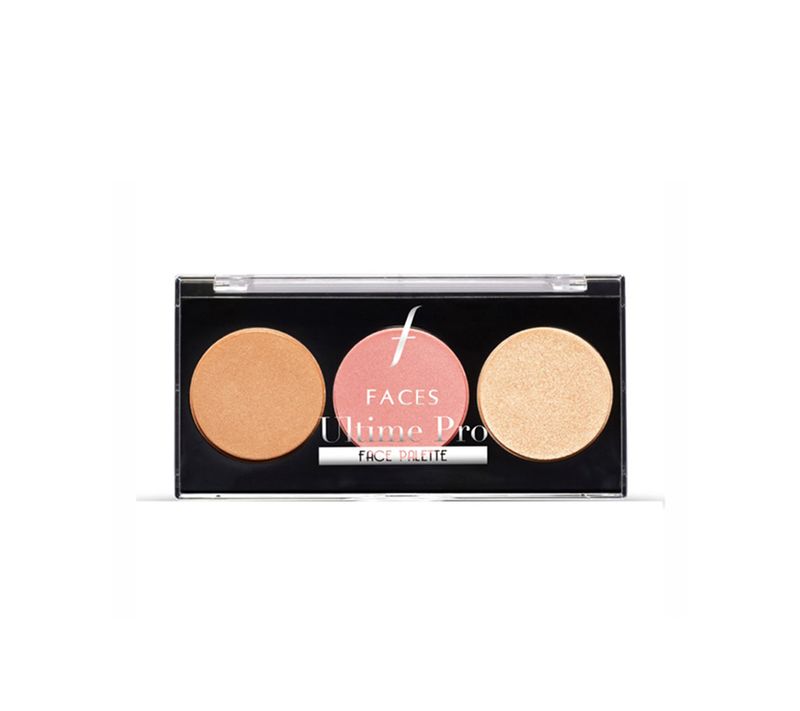 A super handy three-in-one face palette, this includes a bronzer, highlighter and blush that allows you to contour, highlight and complement your facial features. It comes in a compact travel-friendly packaging, making it perfect for your vanity bag. The light shimmery blush and illuminator have a silky-smooth texture and add a natural glow to your face while the bronzer sculpts your face, giving it a luminous glow. The palette comes in four different shades to suit different skin tones.
Buy it here
8. Natasha Denona Glam Face Palette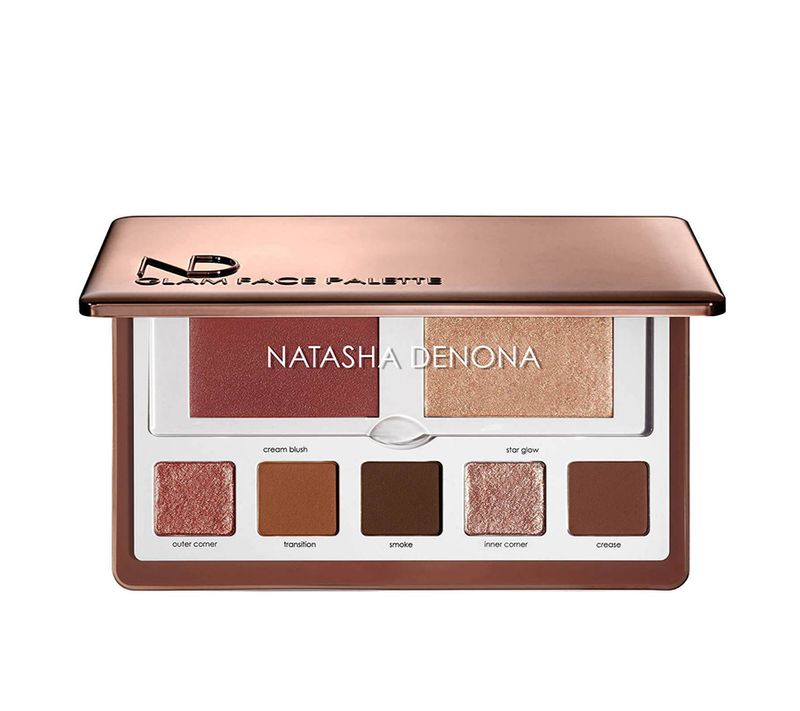 This face palette includes both eye and cheek essentials with five ultra-pigmented eyeshadows in buttery smooth formulas and two highlighting shades. The palette is great for those trips and also for creating everyday looks on the go. The five eyeshadows are labelled 'inner corner', 'crease', etc. in such a way that application becomes seamless and easy. The palette comes in two different tones with lighter or darker shades to complement all skin tones.
Buy it here
So, go ahead and take your pick!
---
Photo: Shutterstock; Featured Brands