A piece of jewellery can transform an outfit, regardless of what you wear. And with new-age collections that are way more bold and out there that it used to be, it's a lot of fun to wear jewels with different kinds of clothes, textures, and fabrics. And then again, there are also understated pieces for a more subtle look. 
As the festive season approaches, jewellery brands are rolling out designs as intricate and sophisticated as bridal trousseau pieces or chic and minimal for everyday wear. Zee Zest takes a look at some of the newest jewellery collection launches for this month:
1. Aura, Tribe Amrapali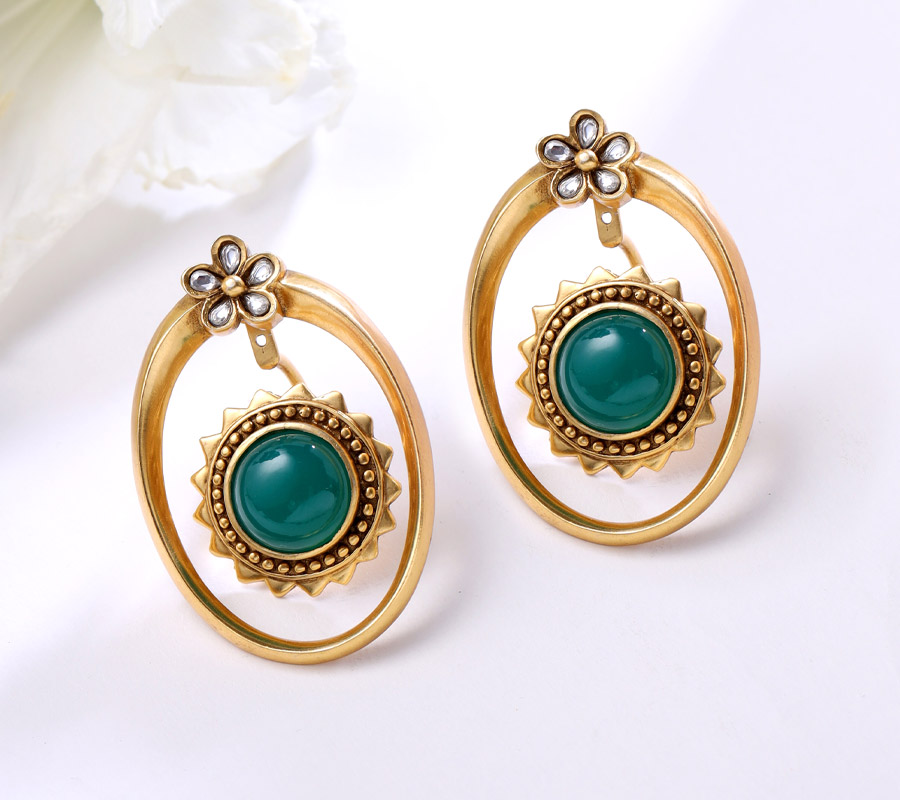 Who doesn't love elegant jewellery pieces that can take you from work to casual outings? Jewellery brand, Tribe Amrapali has launched a new collection titled, Aura, which is crafted by hand and gold-plated. From lightweight neckpieces like chokers and long chains to rings and earrings like hoops and studs - the line is versatile and one that you can easily style with various looks. The collection comes with the subtle charm of coloured glass stones to bring that perfect modern minimal feel.
2. Rhythms Of Rain, Tanishq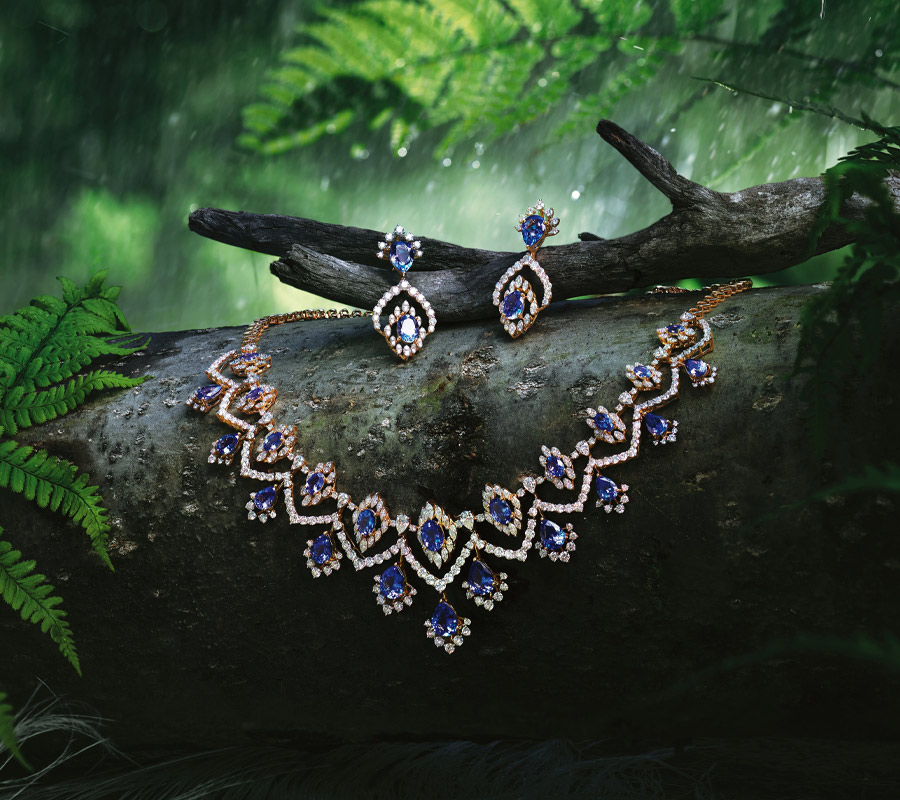 Tanishq has unveiled an exclusive line of special-cut diamond jewellery titled, Rhythms of Rain. The collection includes an exclusive line of pieces crafted in natural diamonds - designed in sync with the rich tones of blue topaz, tanzanites, tsavorites, opal and citrines that are intricately crafted in emerald, pear, oval and marquise shapes. The varied gemstone hues in the jewellery pieces perfectly mimic the rich elements of the monsoon. With intricate necklace sets coming with earrings, Rhythms of Rain speaks grace and panache exquisitely crafted in statement forms.
3. High Jewelry, AMARIS by Prerna Rajpal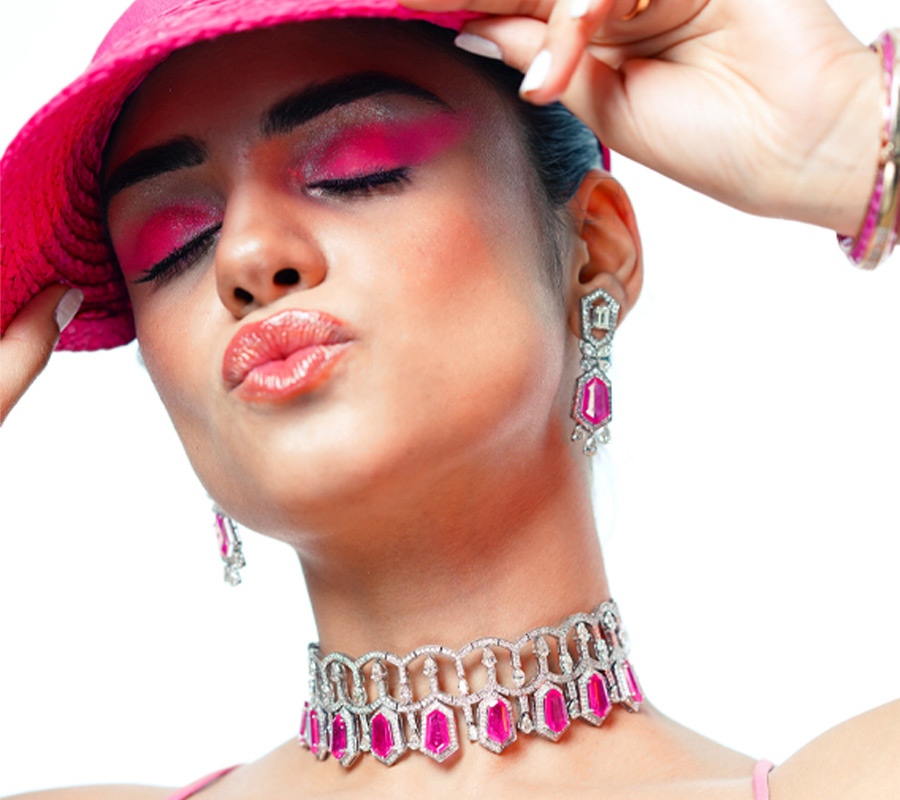 Designer jewellery house by Prerna Rajpal, Amaris' new collection is titled High Jewelry. The new line caters to the global Indian woman, bringing in a variety of bold and pop-coloured jewels with rings, ear studs, chokers, bracelets and neckpieces - all in newly introduced shield-cut shapes. The edit focuses on timeless gemstones crafted in emeralds, rubies and tanzanites and will surely make heads turn.
Exclusively available at the flagship store in New Delhi and worldwide on their website.
4. CaratLane x Doraemon, Caratlane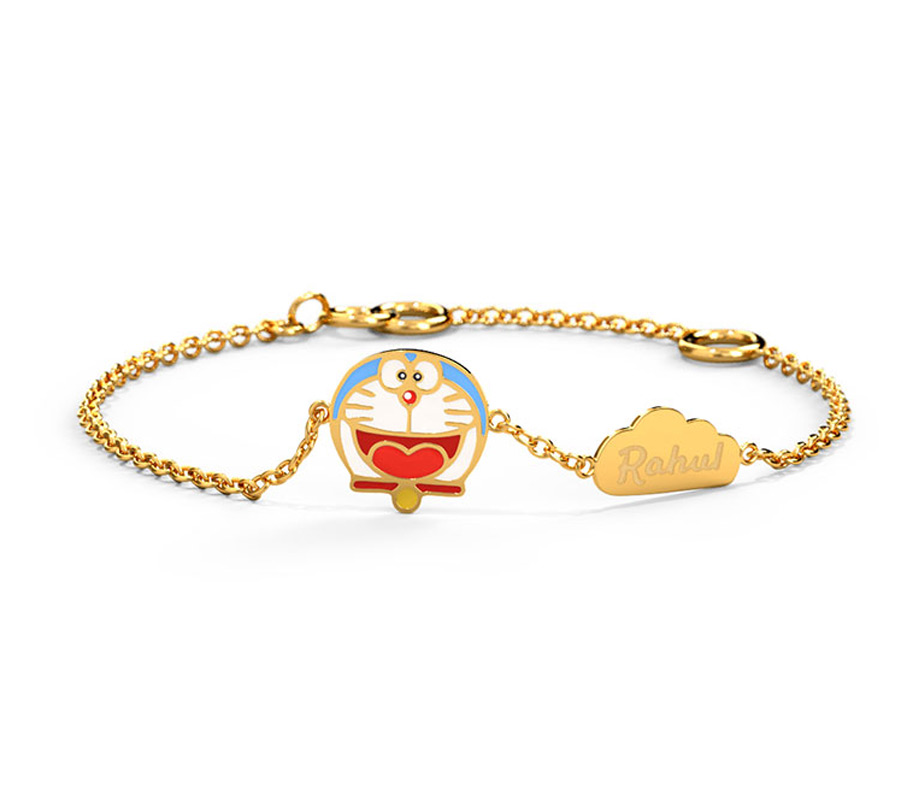 Omni-channel jewellery brand, Caratlane has introduced a first-of-its-kind official collaboration with the popular animated character, Doraemon. Specially designed for kids, the collection is crafted in vibrant enamel and 14kt gold. It features a variety of lightweight jewellery such as earrings, bracelets and neckpieces. Depicting playful and joyful designs, the pieces are also said to be comfortable wearing for kids where the designs come with a special protective coating with no sharp edges.
5. 9/5-5/9 Collection, Avior Jewels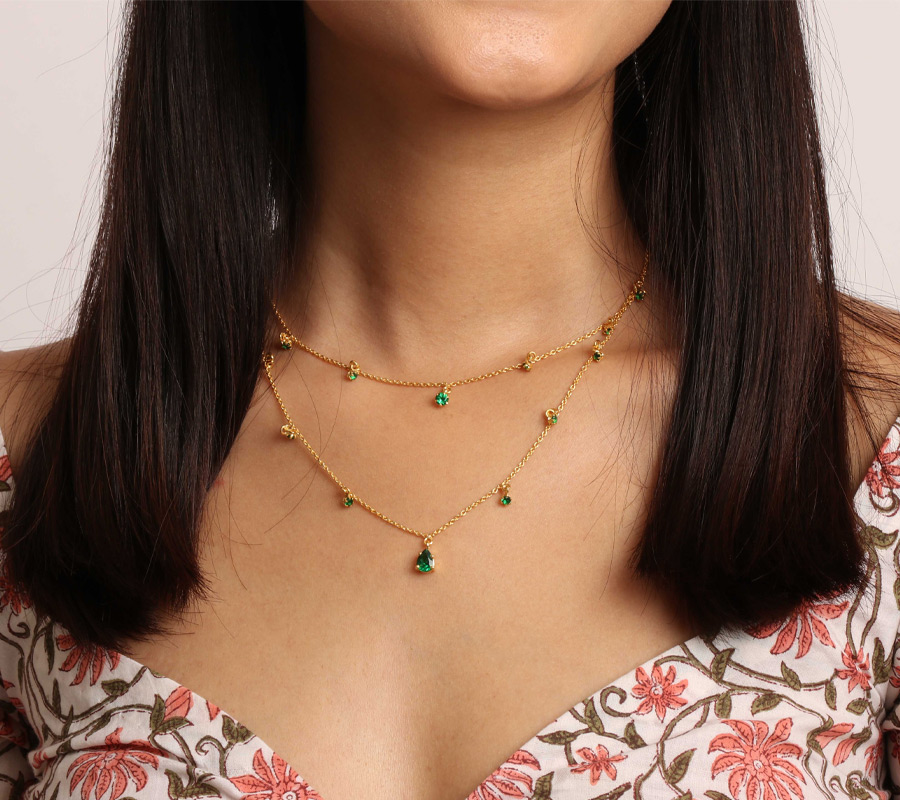 Silver jewellery brand, Avior Jewels has designed a new collection, titled 9/5-5/9. The pieces are made in 92.5 sterling silver intricately designed by the artisans of Jaipur. Ranging from round hoops, rings, earrings and layered neckpieces, the jewels are designed keeping in mind the necessity of a chic minimal accessory that reins high in today's closet.
6. Azai, Nykaa Fashion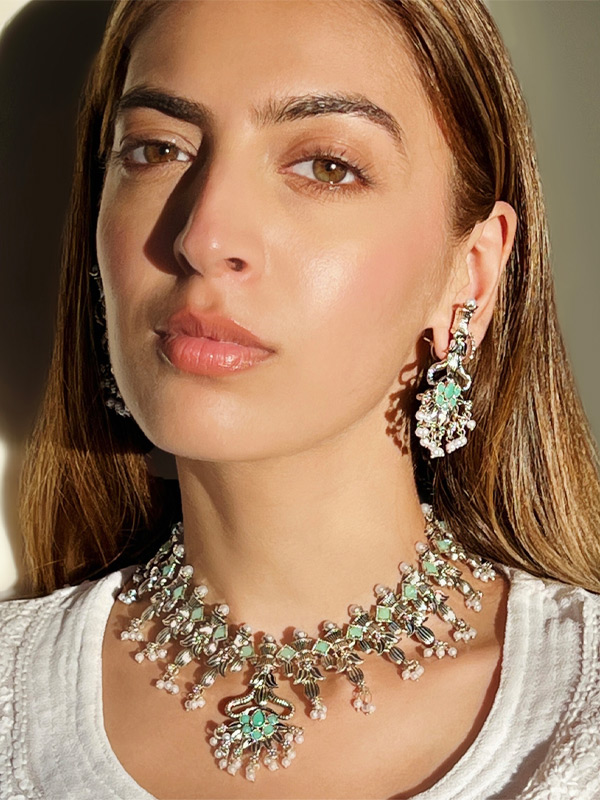 The latest addition to the Nykaa Fashion family is a line of affordable ethnic jewellery titled, Azai. Introducing ethnic jewellery with a contemporary twist, the designs range from traditional to bridal while being all lightweight and depicting a fusion style. Striking the perfect balance between daily wear and high-impact, the collection features a wide range of earrings, kamarbandhs, bangles, necklaces, mangalsutras, nathnis, rings, maang-tikkas, anklets and a lot more. The jewels are crafted in oxidized silver styles and pearls with materials and textures that could be rounded off with any kind of outfit.
7. Bridal Basra, Chaulaz Heritage Jewellery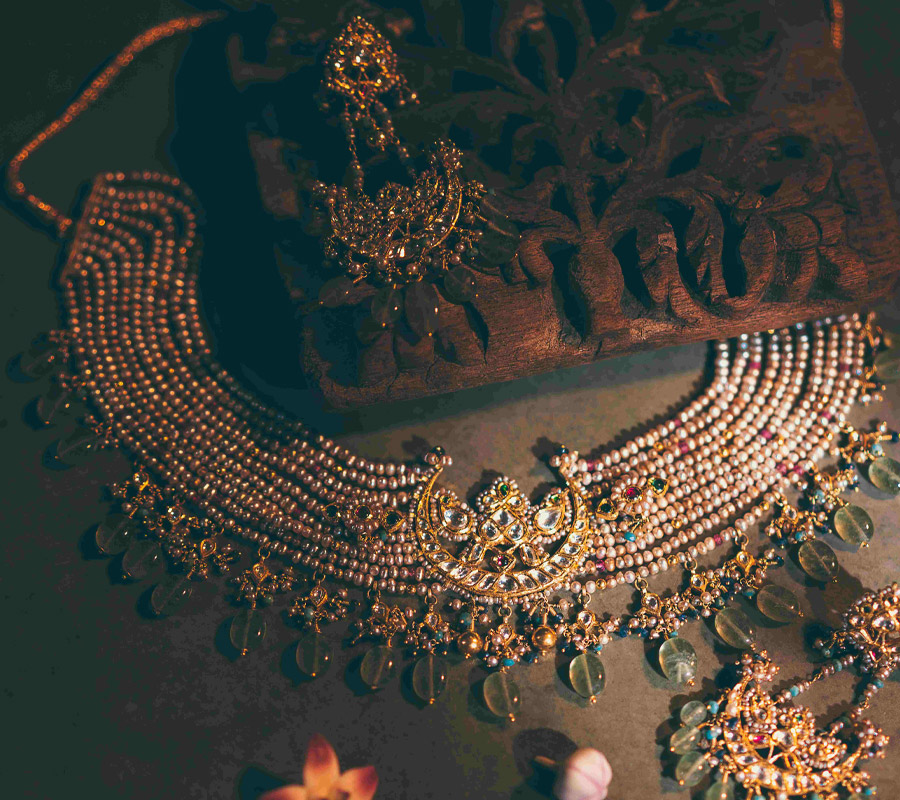 Designer jewellery brand, Chaulaz Heritage Jewellery has launched a bridal jewellery collection. Titled Bridal Basra, the collection is crafted in khaki pearls, precious stones of turquoise, emeralds and rubies with polki diamonds. In addition to earrings, necklaces, and pendants, these pieces pay homage to your rich heritage while remaining aligned with modern times.
For more information, visit here 
Photo: Tanishq; Featured brands