A rainy day might mean a hot cup of masala chai and pakodas, but nobody can ignore the grimy mess that our skin has to deal with, making it difficult to flaunt bare skin. Increasing humidity, soaring temperatures, and heavy rains can damage the skin and scalp, causing infections, acne, and clogged pores. However, our skincare routine just needs to be altered a bit to adapt to the new weather conditions.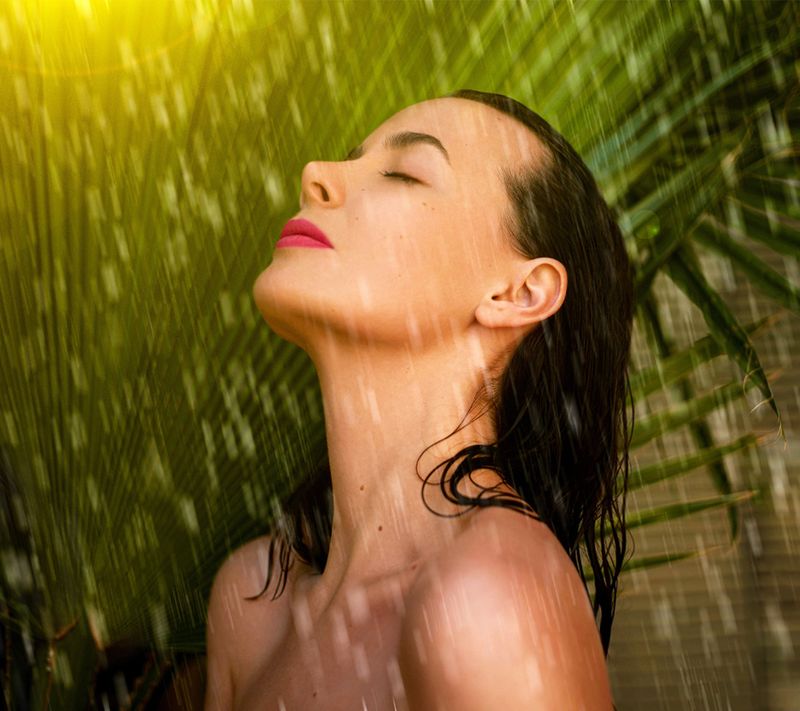 "The humidity increases as the transition from summer to monsoon happens, but the heat still remains the same in most places. For your skincare routine, there's not much of a change. But since there could be a dip down immunity-wise, it could be a reason for skin infections," Dr Rashmi Shetty, celebrity dermatologist and founder of Sol Skin Corp tells. So instead of scratching our heads over it, we asked the experts for their monsoon skin care tips and the necessary tweaks accordingly. To keep your skin looking great throughout the season, get a head start on your new routine: 
1. Cloudy doesn't mean you don't need sunscreen
Although the monsoons come as a much-awaited relief from the scorching summer heat and you think that the clouds are there to protect your skin from sun damage, you are mistaken. "Don't get cheated by the clouds, the UVA and all the UV exposure still remain the same so you need to apply your sunscreen," reasons Dr Shetty. Simply put, as long as there is daylight, the rays of the sun still come with UV and infrared rays can host skin care problems like premature ageing and photodamage. So even if you do not see the sun in the monsoon, they still affect your skin. Thus, it's extremely important to wear sunscreen even during the rainy season
Since a variety of sunscreens flood the beauty market, from lotions and sticks to sprays - shifting to a sunscreen which is lighter in texture but not in SPF is helpful in the monsoons, she recommends.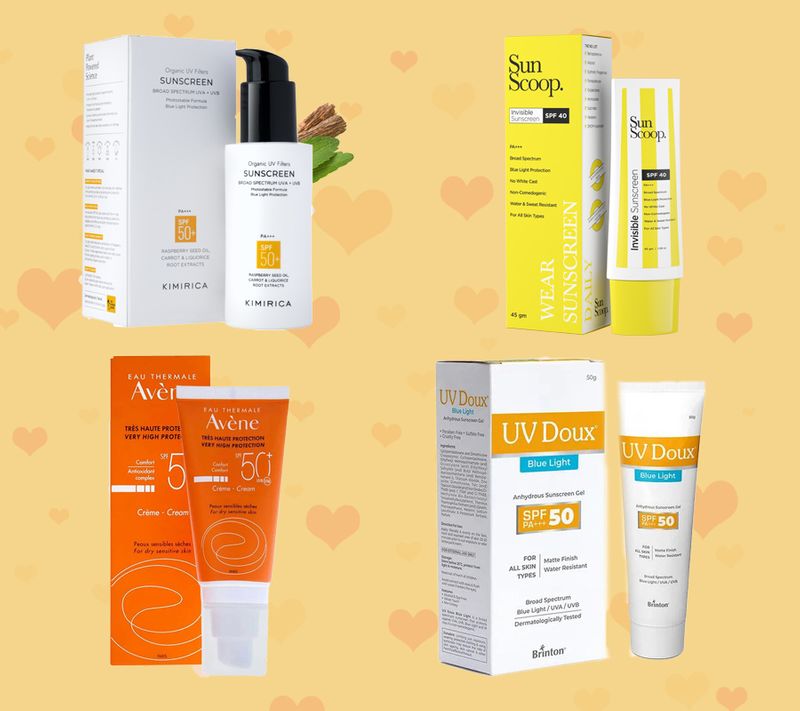 Our recommendations: Kimirica Everyday Sunscreen SPF 50+; Sunscoop Invisible Sunscreen SPF 40; Avene Very High Protection Cream SPF 50+; UV Doux Blue Light Sunscreen Gel SPF 50+
2. Switch to lighter skincare products
Although too much layering of products can irritate the skin and make it appear greasy and sweaty so layering the skin with the minimum, light-weight products help, Dr Meghna Gupta, founder and dermatologist, Delhi Skin Centre suggests. Swapping your usual skincare products for something lighter is key during the monsoons: 
For facewash: Blame the humidity but monsoons anyway make our skin more oily or sticky than it already is. It's an instinct to wash our faces with a heavy-duty cleanser to remove all the excess oil that humidity has triggered. But a good double cleanse routine with both an oil and foam or gel-cleanser sloughs away dead skin cells. Dr Gupta recommends salicylic and mandelic acid-based facewashes for deep-cleansing action as humidity can be a breeding ground for bacteria which makes us more prone to breaking out in this weather.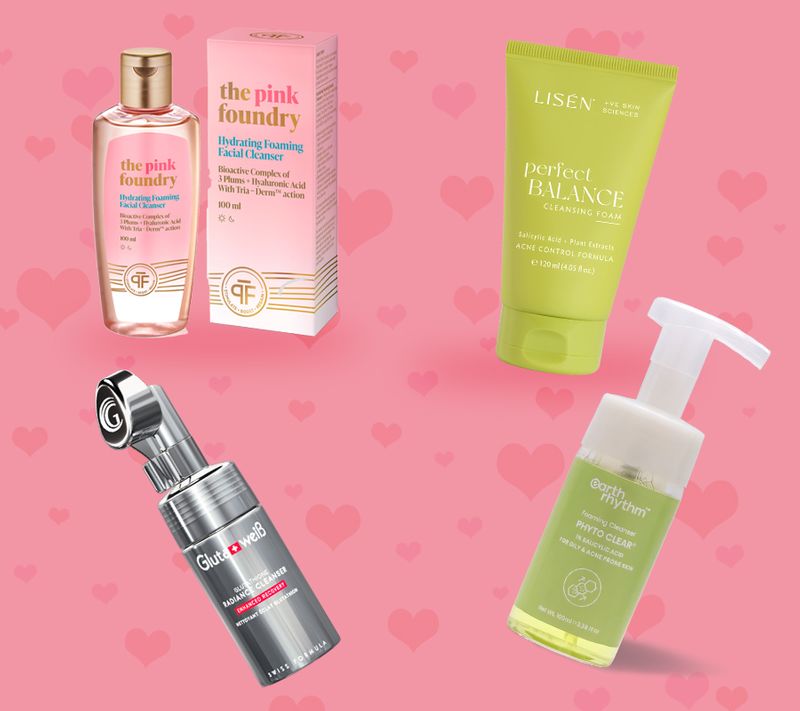 "The weather makes it extra hard for the ones with oily skin, it gets more oily, irritating and acne-prone. So, make sure your cleansing routine is thorough. Even if you have dry skin, it could still get a little oily or sticky. So, use a much lighter face wash with AHA, BHA or PHA - those might really do good," Dr Shetty advises. 
Our recommendations: The Pink Foundry Hydrating Foaming Facial Cleanser; Lisen Perfect Balance Cleansing Foam; Glutaweis Glutathione Radiance Cleanser; Earth Rhythm Phyto-Clear Foaming Cleanser
For face serums: Many people don't invest in skin serums or moisturisers during the monsoons, but well-hydrated skin helps in this season because it does not produce excess oil on its own then as compensation. Dr Shetty recommends a hyaluronic acid or water-based formula and other actives that are not too heavy to take care of the skin concerns as it tends to hold on to more water in the humid season.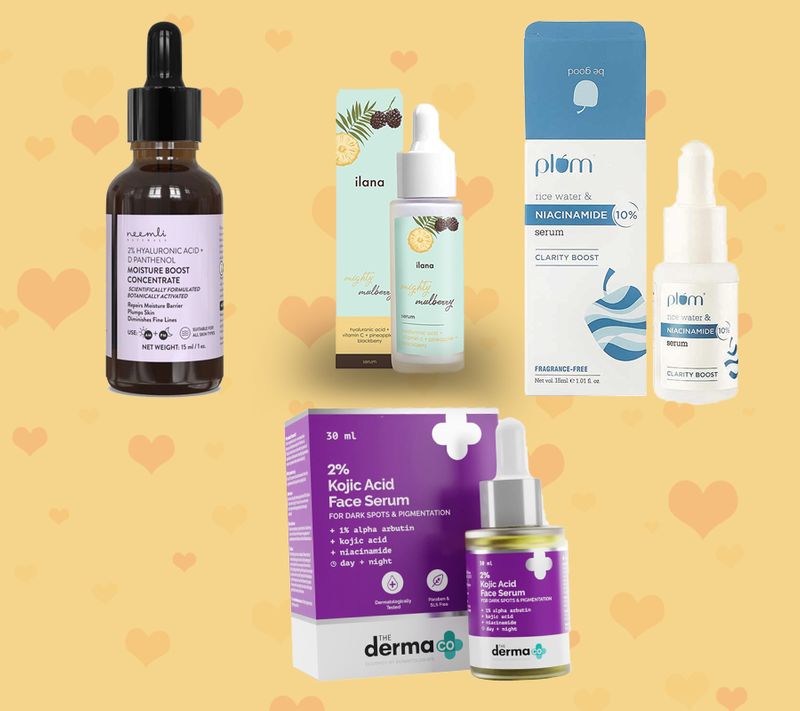 "For oily skin, niacinamide-based serums work whereas if you have normal or combination skin, products with mandelic acid really help," Dr Gupta recommends. Multitasking active ingredients are worth investing in.
Our recommendations: Neemli Naturals Moisture Boost Concentrate; Ilana Organics Mighty Mulberry Serum; Plum Niacinamide-Rice Water Serum; The Derma Co. Kojic Acid Serum
For moisturisers: Every skin type needs a moisturiser in their routine, even oily skin during the monsoons. Since nobody likes the suffocating feeling of facial oils and heavy creams in such weather, switching to a lighter, more fluid lotion or a gel-cream helps, recommends both the experts. Even moisturisers rich in humectants. i.e. water-loving agents like glycerin, hyaluronic acid help in drawing moisture to the top layer of the skin.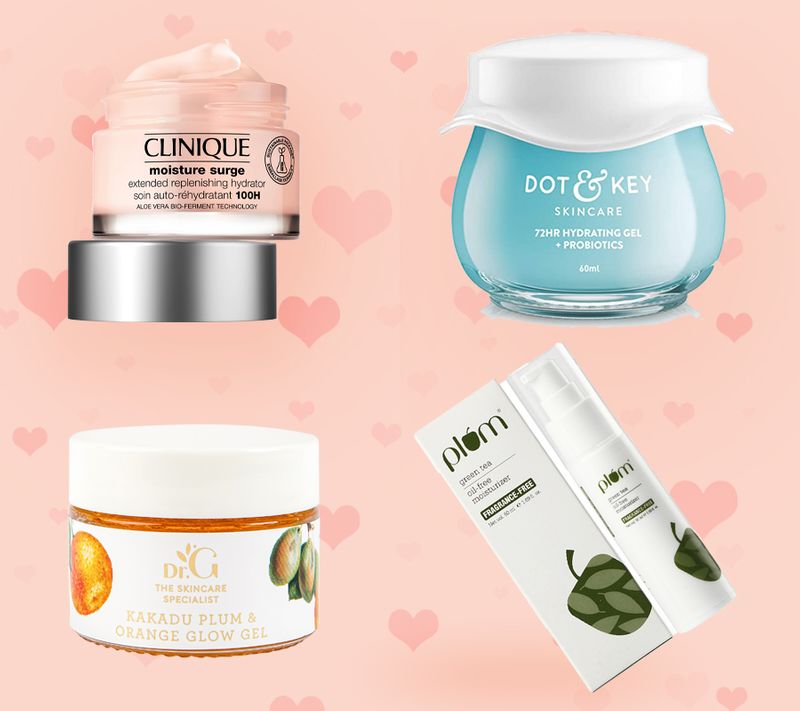 Our recommendations: Clinique Moisture Surge; Dot&Key Hydrating Gel; Dr G Kakadu Plum & Orange Glow Gel; Plum Green Tea Oil-Free Moisturiser
3. Don't ignore scalp care
Monsoons may make your hair frizzy and dull but even your scalp needs extra TLC, after all, it's an extension of the skin. A dedicated TLC towards your scalp is much needed, "You could even have built up and dandruff on your scalp. So, make sure your scalp is super clean which means to say wash your hair at least alternate days. If you get wet in the rain, it's important to wash your hair regularly," explains Dr Shetty. The scalp is susceptible to more build-up than it usually does, fungal and yeast skin infections, dandruff and seborrheic dermatitis. Another way to deal with scalp residue is by exfoliating the with scalp scrubs. Using a scalp scrub once or twice a week smoothens your scalp and cleanses it perfectly.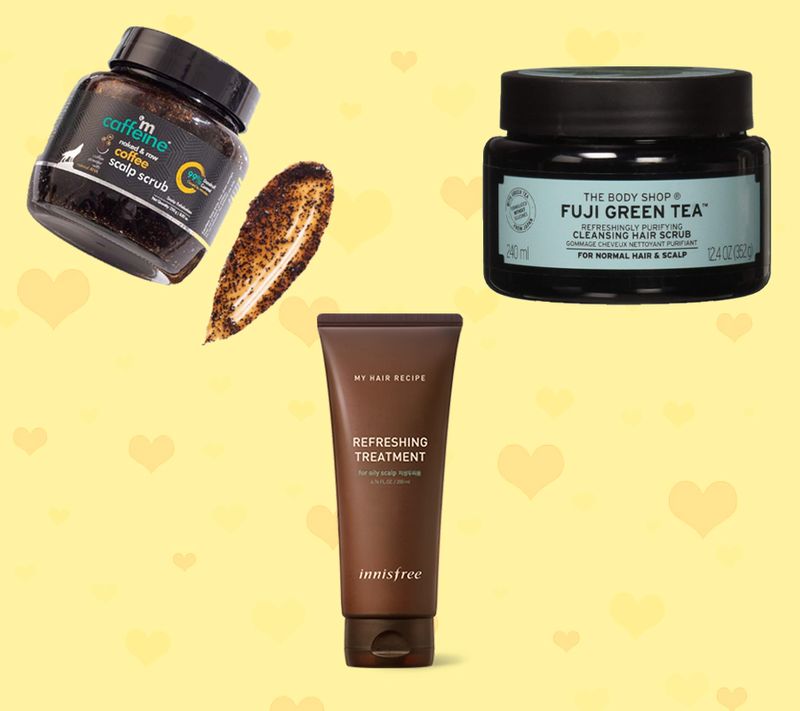 Our recommendations: mCaffeine Coffee Scalp Scrub; The Body Body Fuji Green Tea Scalp Scrub; Innisfree My Hair Recipe Refreshing Treatment 
4. Keep salon hair treatments at bay
Dr Shetty also warns that monsoons can eventually lead your hair to have a little bit of hair fall, "Hair can swell up, cuticles can open up and therefore hair can get a lot frizzier and weaker. It could also break. This is not a good time to do hair treatments. So, you should keep hair treatments at the minimum, but just do more spas and hydrating treatments to kind of calm the cuticles down."
5. More TLC with exfoliators and masks
Detoxification of the skin is essential during monsoon. One of the easiest hacks is to put on a clarifying face mask to brighten, balance and purify your skin. Exfoliating with a clay mask once a week will slough off weather-beaten skin cells. It is also a good idea to use a hydrating mask a few times a week to maintain the health and suppleness of your skin. "You can even start using a physical exfoliator. But be gentle and dab your skin well as fungal infections can happen," warns Dr Gupta.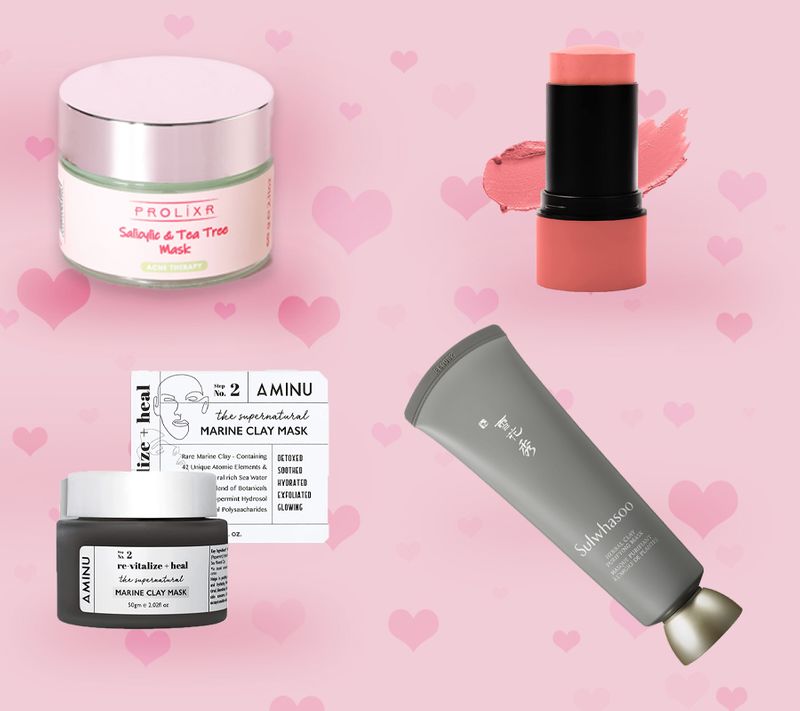 Our recommendations: Prolixr Salicylic & Tea Tree Mask; Aminu Marine Clay Mask; SUGAR Cosmetics Power Clay Mask; Sulwhasoo Herbal Clay Purifying Mask
---
Photo: Instagram/Alaya F; Shutterstock; Featured brands