Dandruff is a common scalp condition faced by people of all ages, worldwide. People suffering from dandruff are always on the lookout for the best dandruff treatments and seek an answer to questions like what is the best dandruff remedy? Or do homemade dandruff remedies work?
Common causes of dandruff, and similar issues like flaking, scalp itching could be due to dry skin, sensitivity to certain hair products, seborrheic dermatitis, scalp psoriasis, and the growth of a type of fungus on the scalp.
Common symptoms of dandruff are itchy scalp, flakiness—excessive shedding of dead skin from the scalp—greasy patches on the scalp, and tingling skin and all this is caused by an oily, or dry, or infected scalp. While there are many over-the-counter anti-dandruff products designed to treat dandruff, easy-to-follow natural home remedies for dandruff have also proven to be effective and could offer instant relief.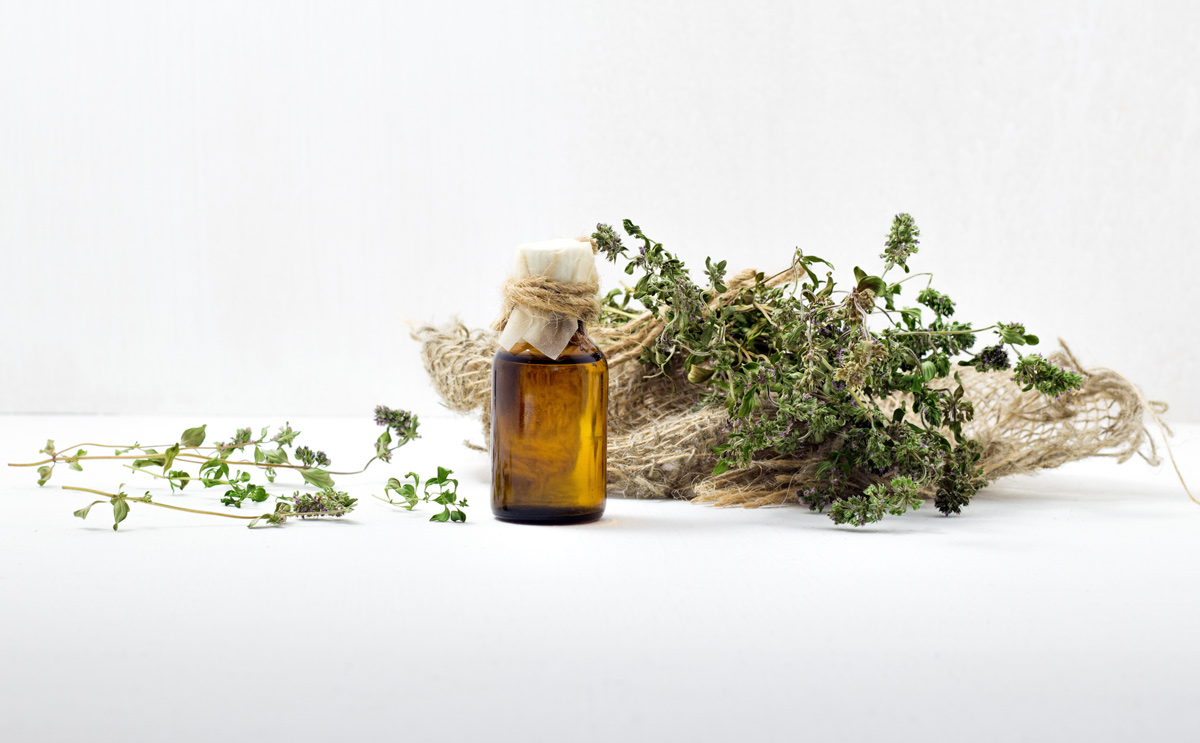 Tea tree oil, salicylic acid, zinc pyrithione, coal tar-based products or some anti-dandruff shampoos, and olive oil are widely suggested as effective for dandruff treatment and similar issues like itching and flaking.
However, items such as essential oils, some well-known shampoos may be difficult to access, while coconut oil is readily available and is an easy homemade dandruff remedy to treat white flakes or skin conditions that could result in dandruff, inflammation, dry scalp, irritation, or similar scalp issues, in many cases.
Here we will list 5 tried-and-tested homemade dandruff treatments and remedies that are easy to prepare and treat simple dandruff or related issues at home, and avoid expensive medicated dandruff treatments or medicines. 
Here are some natural homemade dandruff treatments to get rid of dandruff.
Try these 5 dandruff home remedies at least once a week to control the issue:
1. Add apple cider vinegar to your daily hair care routine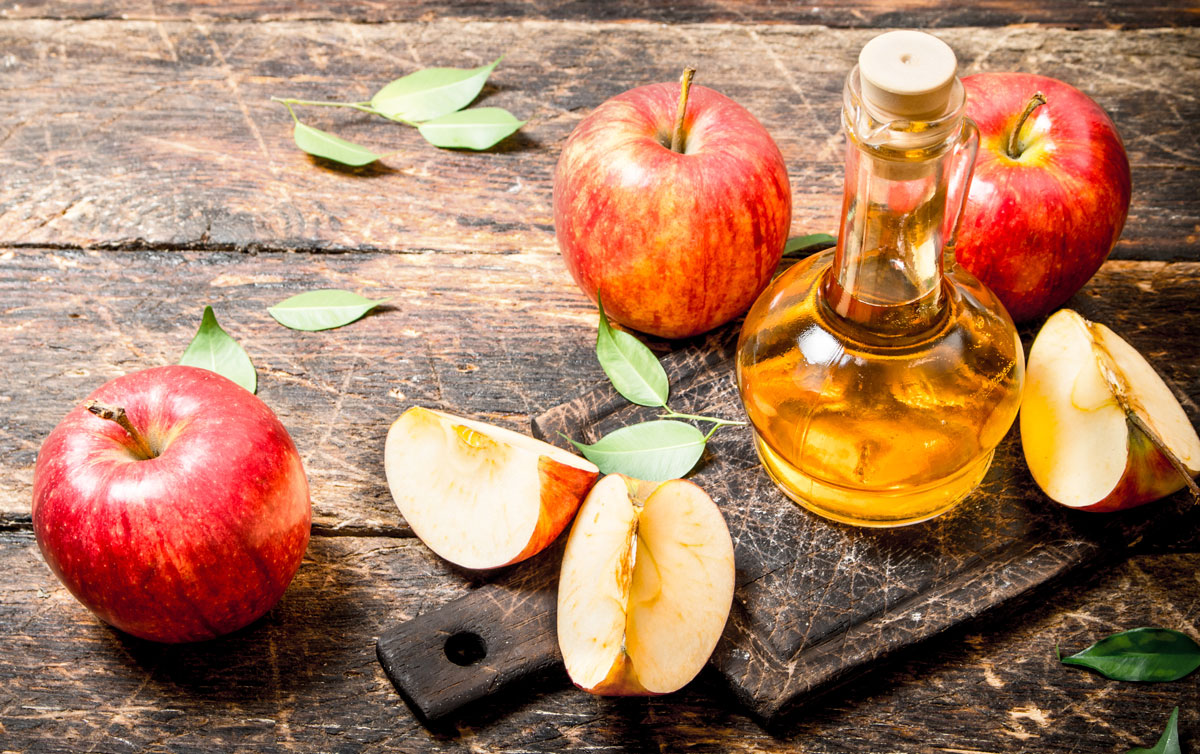 Benefits: Apple cider vinegar offers many health benefits and is often used as one of the best natural home remedies for dandruff. It is believed that the apple cider vinegar's acidity could help normalise the shedding of dead skin cells. It is also used for balancing the pH of the scalp to reduce the growth of fungus and thus fight dandruff and provide some relief from scalp psoriasis. These claims are based on anecdotal evidence.  
How to use: One can use apple cider vinegar by adding a few tablespoons to their shampoo or mix it with other essential oils and spray directly on the hair. Using equal parts of apple cider vinegar and water to massage the scalp before washing the hair is also a popular home remedy.
2. Get a hot oil massage with coconut oil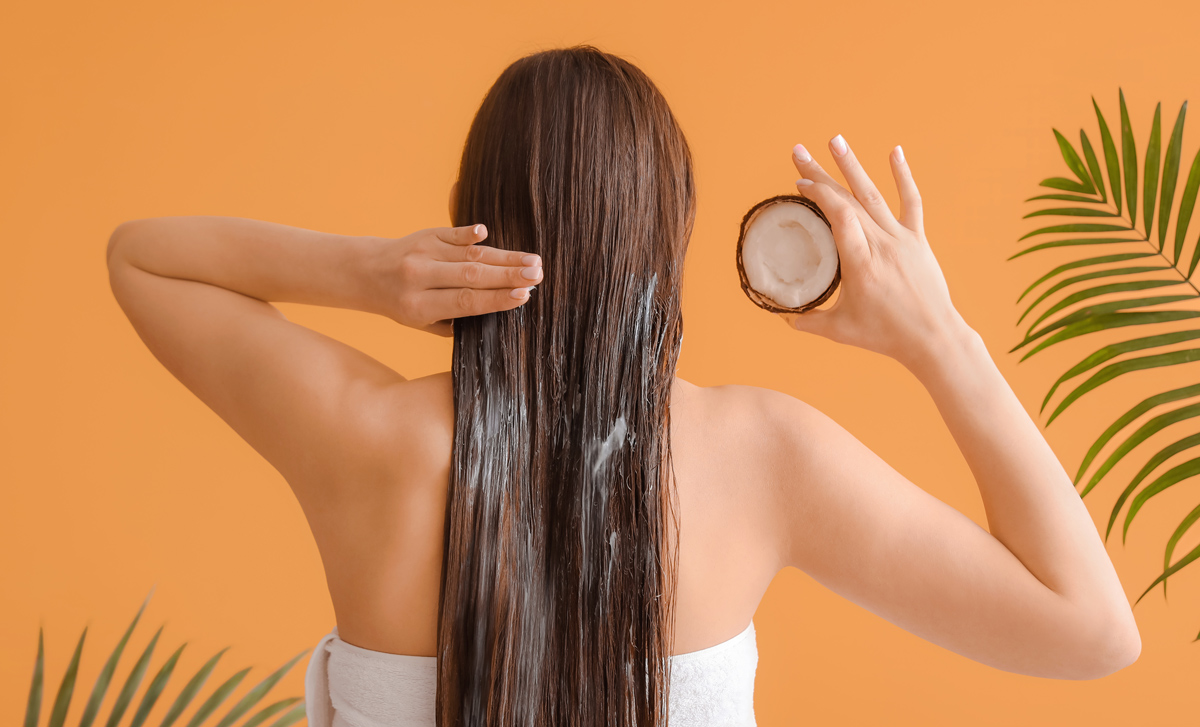 Benefits: Hair massages with coconut oil have been featured in our folk tales for centuries now. As we lean towards western culture, we might have questioned the benefits of coconut oil, but even the West is now confirming what our heritage has always emphasised. There is probably no hair oil as good as coconut oil. A dry scalp could be a reason for dandruff, coconut oil acts as a perfect moisturiser for both dry scalp and frizzy hair.
Other causes of flaking could be the growth of a fungus, seborrheic dermatitis, and scalp psoriasis. Coconut oil is known to have one of the best moisturising effects on hair and scalp it helps treat not only dandruff but dry scalp too.
How to use: Massaging your hair and scalp with warm coconut oil helps distributes the oil evenly, it moisturises the scalp. This, in turn, could help reduce dandruff. The coconut oil massage will also clear any kind of oil or dirt build-up on the scalp. After 30 minutes or more one can use any shampoo of choice to wash it off.
3. Apply aloe vera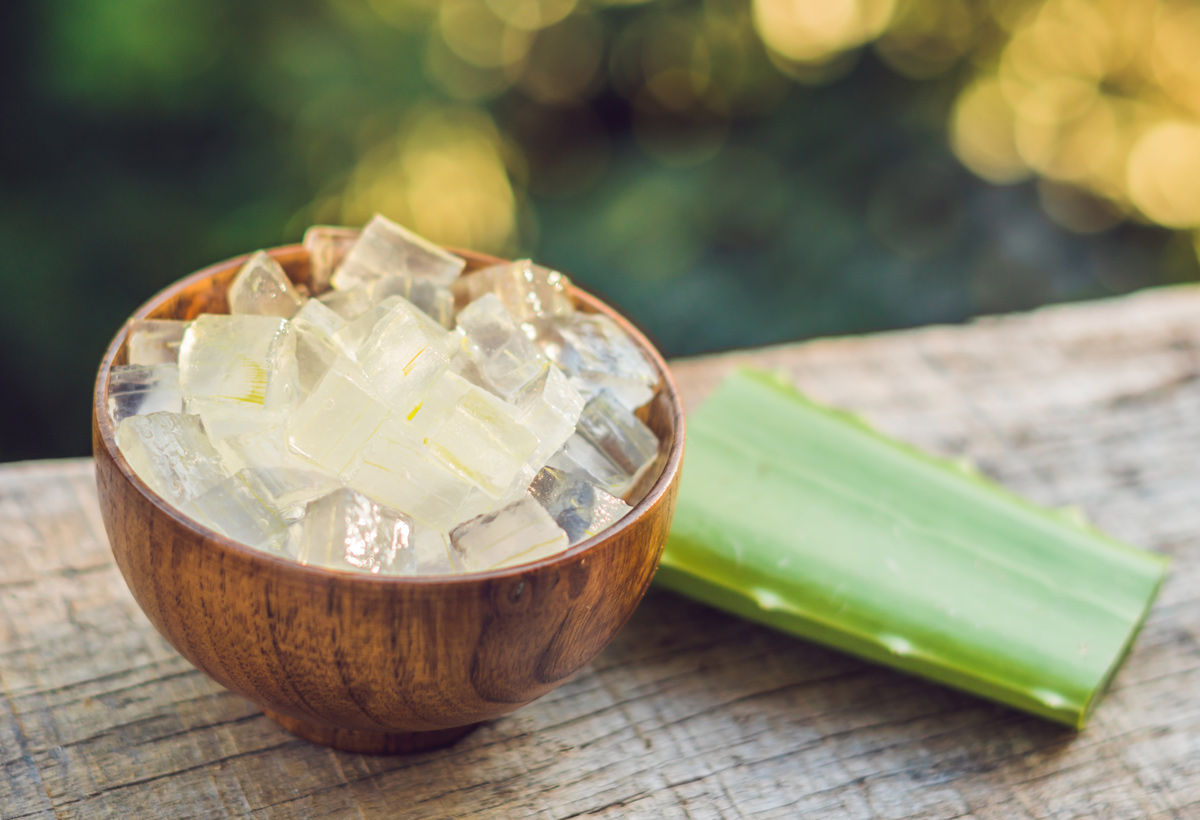 Benefits: Another popular homemade treatment involves aloe vera. The aloe vera plant and gel are often added as an ingredient in many skin ointments, cosmetics, and lotions. It is believed that aloe vera is great for hair and skin. When applied to the skin, aloe vera helps treat several skin conditions such as psoriasis, burns, and cold sores. It may also help treat dandruff.
The anti-fungal properties and antibacterial properties and of this plant could help reduce scalp inflammation and decrease dandruff symptoms. A study found that aloe vera is effective and could help control hair loss causing fungal infections.
How to use: After extracting the aloe vera gel from its leaves simply apply the gel to your hair and let it sit for 30 minutes to an hour. Use shampoo to wash your hair.
4. Combine coconut oil and lemon juice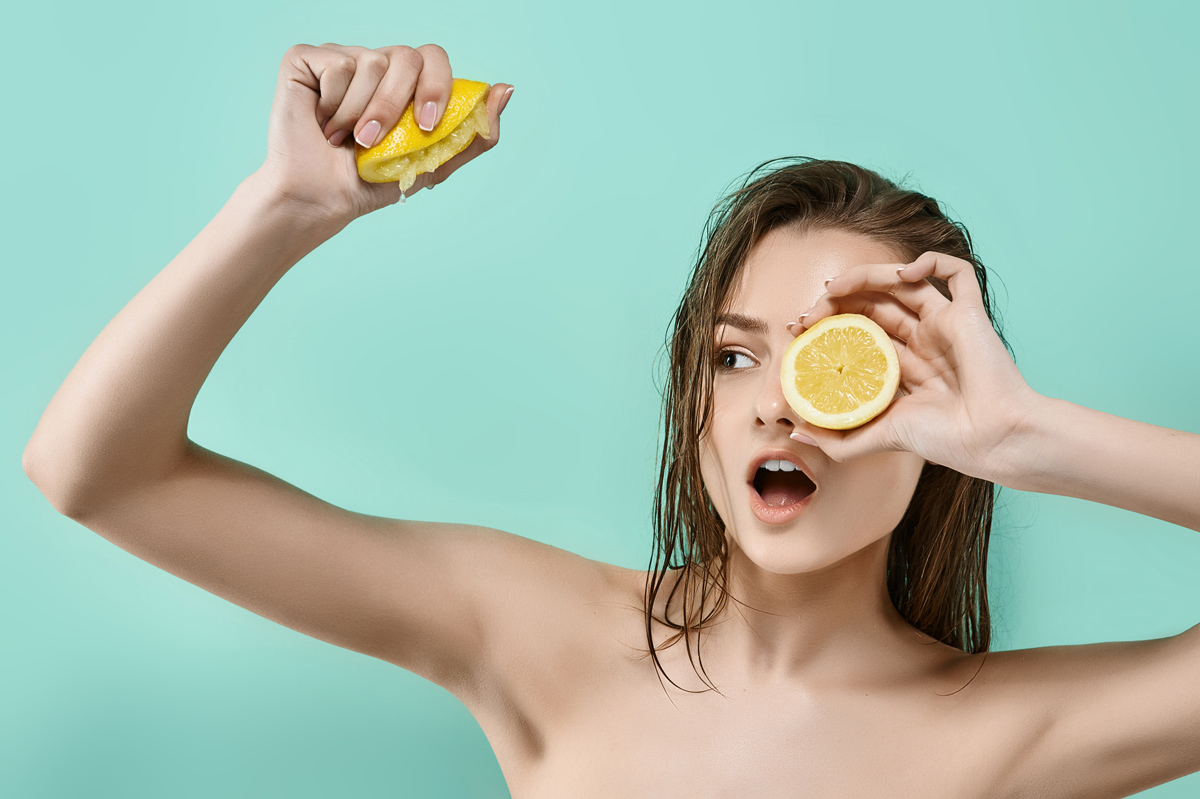 Benefits: The versatility of coconut oil is that it offers multiple hair benefits unlike any other oil, which provides overall nourishment that is lasting. Since it penetrates 10 layers, deep into the hair shaft, and repairs and rejuvenates it from within, it is one of the best remedies for treating damage caused by simple dandruff.
Some anti-dandruff shampoos or conditioners may contain ingredients that can increase your pH level, which can lead to scalp infections, irritation, and itching that cause dandruff. The citric acid present in lemon juice could help maintain the pH level of hair and scalp skin. Further, the antioxidant properties of the Vitamin C present in lemon juice help fight scalp infections. The combination of lemon juice and coconut oil is a great home remedy for dandruff.
How to use: All you need to do is to heat 2-3 tablespoons of coconut oil and mix with an equal amount of lemon juice, apply to scalp and let it sit for 30 minutes or more, and wash it off with a shampoo.
5. Use baking soda
Benefits: Easily available in kitchen pantries around the world, baking soda is a quick and convenient solution that can help to fight the problem of dandruff. Baking soda also has anti-fungal properties that could help in dandruff treatment.
Baking soda is believed to work as a great exfoliant to remove dead skin cells and reduce scaling and itchiness hence it is a simple but effective home remedy for treating dandruff.
How to use: Directly apply baking soda to your wet hair and massage it onto your scalp; after a minute or two, wash your hair with a shampoo.
How to cure dandruff permanently?
Getting rid of dandruff is difficult and would take a different duration for each individual based on their current conditions, habits, and lifestyle. However, if you follow these simple steps alongside the homemade dandruff treatments suggested above, regularly, you will be able to gradually prevent dandruff and related conditions.
1. Finding the right shampoo. One can try and test different anti-dandruff or regular shampoos to see changes and accordingly select an option that works best. Further, a regular interval to wash hair can be tested and selected to get optimal results.
2. Keep your scalp clean. One needs to wash their hair at fixed intervals.
3. Anti-dandruff treatments and shampoos could help you, but make sure you invest in something that consistently works for you, after testing it. One can further try out coal-tar, salicylic acid, or zinc pyrithione based shampoo or dandruff treatment options and appropriate hair conditioners as per doctor's recommendations depending on the current condition of the scalp.
4. Avoiding stress is suggested as stress could lead to dandruff.
5. Prefer using herbal or Ayurveda products to treat dandruff daily. Harmful chemicals present in some shampoos could cause scalp irritation, itching, and dandruff.
6. Add oiling to your hair care routine. Using coconut oil helps moisturise the dry scalp. Dandruff, itching, or flaking could be symptoms of some skin conditions like eczema, scalp psoriasis. Due to coconut oil's antimicrobial activity, it helps fight both eczema and Malassezia fungus. Research has shown coconut oil also helps reduce inflammation and pain, which helps in providing relief against dandruff caused due to issues like scalp psoriasis. Combining coconut oil with an essential oil could significantly help remedy dandruff temporarily.
Bottom line
Dandruff can be an embarrassing and frustrating problem. However, many natural dandruff remedies are easily available in almost all Indian households. These remedies can reduce symptoms and provide instant relief as well as help one tackle the problem gradually. Certain skin conditions like scalp psoriasis that lead to dandruff-like flaking are best treated under medical expertise, however, these homemade dandruff remedies can provide instant relief. In addition to these remedies, try to increase the intake of Omega 3 and probiotics as these play a huge role in helping the body fight against infections.
This article has been published in partnership with Nihar Naturals.
Photo: Shutterstock