Cannes International Film Festival is known set the path for makeup and fashion trends of the year what with so many celebrities landing at the French Riviera with an army of stylists. While the film festival was cancelled last year due to the pandemic, high heels and tuxedos were back in action this year, with many choosing to subdue the glam aspect this year. Stafford Braganza, National Makeup Artist and Technical Trainer, L'Oréal Paris decodes three easy-to-execute looks from Cannes International Film Festival that you can try out for your next intimate gathering. 
Keep it classic like Andie McDowell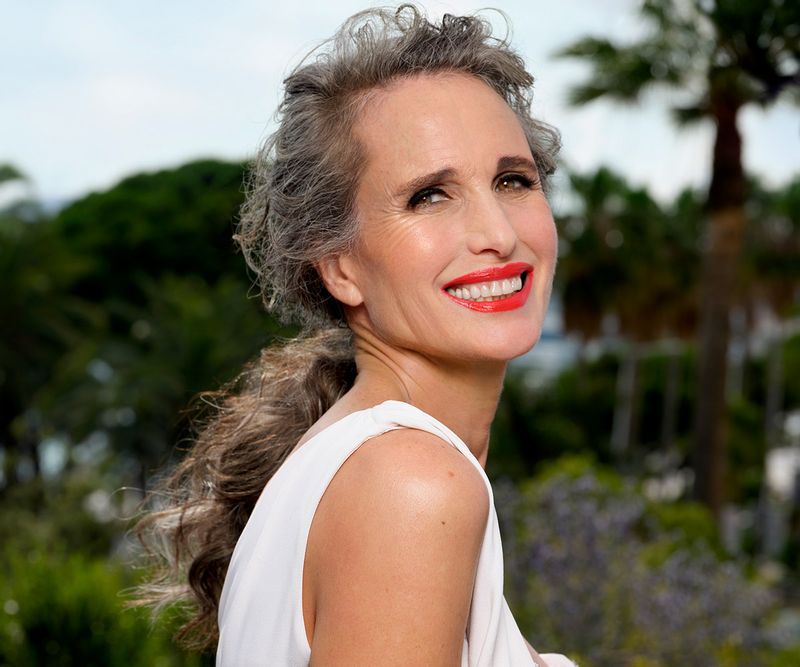 We are glad that actor Andie McDowell didn't listen to her team and chose to keep her locks naturally grey, for it made such an impact! For mature skin, Braganza says that skincare comes before makeup. "Your skin requires continuous pampering for you to feel young. Prevention begins with preparing your skin with a moisturiser. You can create a moisture sandwich for your skin by using a hyaluronic acid serum and a moisturiser on top," he says. This moisture sandwich will help create the perfect base for your makeup where uneven skin is smoothened.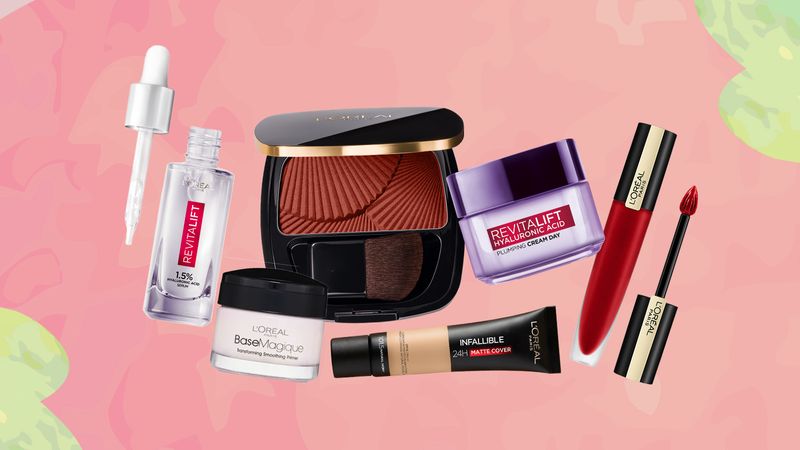 How to get the look:
Use a hyaluronic acid serum and a moisturiser on top.
Now, it is important to prime and prepare your face for easier makeup application for which you need a primer.
Followed by the foundation to give a subtle but effective base coverage. 
Add a concealer to camouflage any discolouration or dark circles. Always use a foundation and concealer shade that's a little bit warmer than your skin tone. 
Add on some pressed powder to set your base properly and move on to the eyes. 
With age, the skin around our eyelids often begins to droop. To bring back some of that definition, define the whole eye using black eyeliner. To keep it natural, try tightlining along the upper and lower lash line with a dark brown gel pencil. 
Go for a light bronzer or highlighter, applying it on the highs of your cheekbones to accentuate that sheen. 
Make sure you don't go too loud with your blush, but also remember to apply a tint to accentuate your cheekbones. 
Apply a dark shade of lipstick to contrast with your subtle makeup. 
Daytime glow like Nidhi Sunil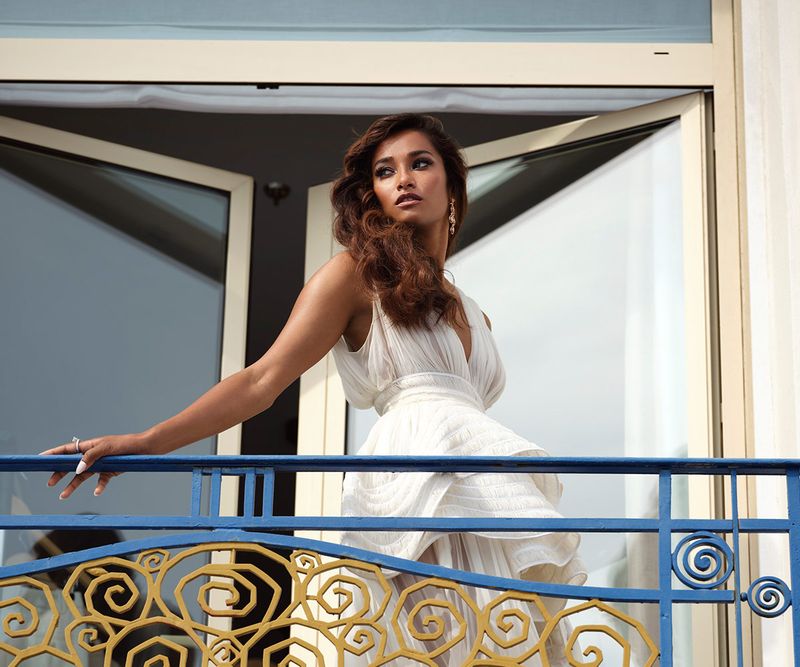 Nidhi Sunil's minimalism is perfect for any daytime event. The key to this look is to keep it as natural and glowy as possible.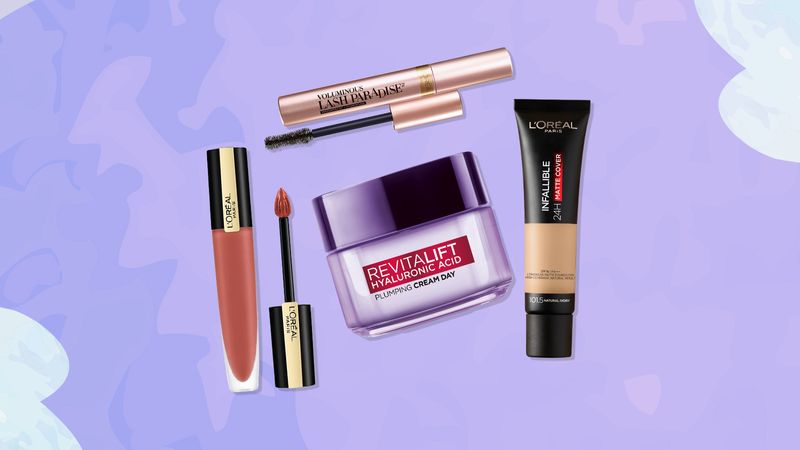 How to get the look:
To achieve this look start by prepping your face with a good primer.
Next, you can use day cream to plump your skin and add a pump of your foundation to create a light tint of a foundation. 
Gently contour your jawline, forehead, and your nose to add definition to your face. 
Make your eyes pop with a winged eyeliner and amp up the mascara. 
Take your highlighter and stroke it across your cheekbones, T-zone and cupid's bow. 
End it with a brown lip colour. 
Minimalist glam like Gemma Chan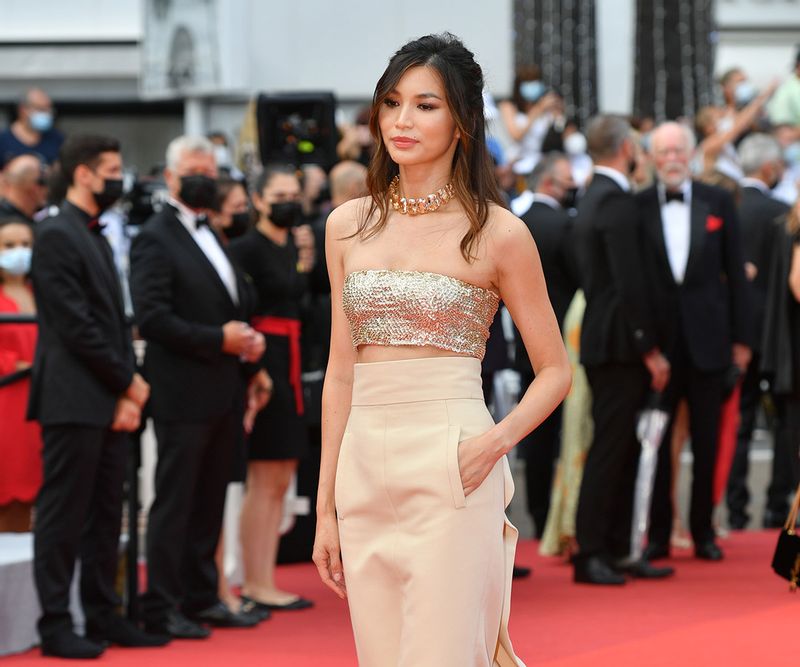 You don't always need a lot of makeup to look glamorous—actor Gemma Chan is the perfect example. Her Cannes look is perfect for a brunch date with your friends.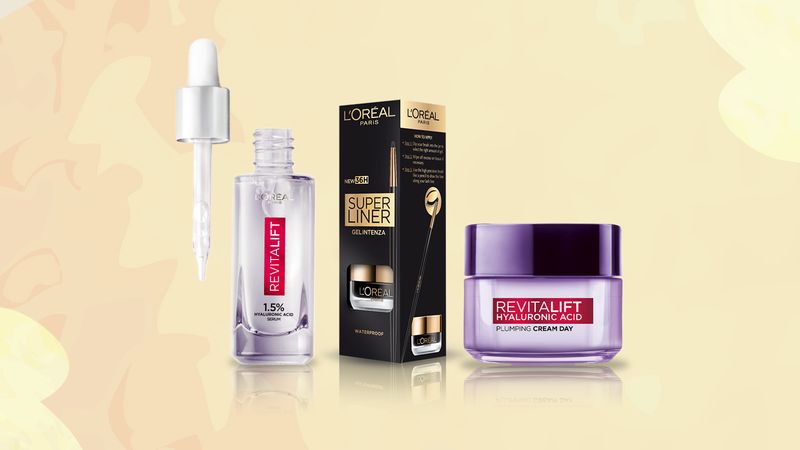 How to get the look:
Start with prepping your skin with a Hyaluronic acid serum followed by a cream to moisturise the skin. 
Prime with a primer next, followed by foundation. 
You need a natural blush tone for this look, which you need to gently apply to your cheeks, with a little bit of highlighter to bring in that shine on your face. 
Next, fill in your brows as naturally as possible and line your lash line with a gel liner. "I swear by the as it gives a fierce edgy look," Braganza exclaims. 
Use a mascara that will amp up the volume of your lashes.
Finish with a matte liquid lipstick.
---
Photo: L'Oréal Paris, India