It will be hard to jot down all the things the Covid-19 pandemic will be remembered for. However, of them, the image of a masked face is sure to go down in history as the most accurate representation of the year that was 2020. It is no wonder then, that everyone from big fashion designers – Louis Vuitton Prada, and Dior included – to local, small and homegrown brands forayed into the production of fashion masks, to an extent that many e-commerce platforms now have a sub-navigation for the accessory alone. 
It's strange that this accessory has now become an integral part of fashion when just a year ago it was something we imagined only on doctors. But fashion has always provided a window into the socio-political and economic climate of the environs it has blossomed in. Think boho-chic couture during the rebellious era of the 60s and 70s, the pop of colour that ruled fashion during the hopeful years of the 90s and so on. 
Naturally, the world of fashion, much like everything else, has evolved since the pandemic broke out to meet our changing needs. A by-product of this larger trend has been – what is loosely being called – #maskmakeup, in other words, makeup styles, trends and hacks that have designed keeping the ever-important face mask in mind. 
What is mask makeup?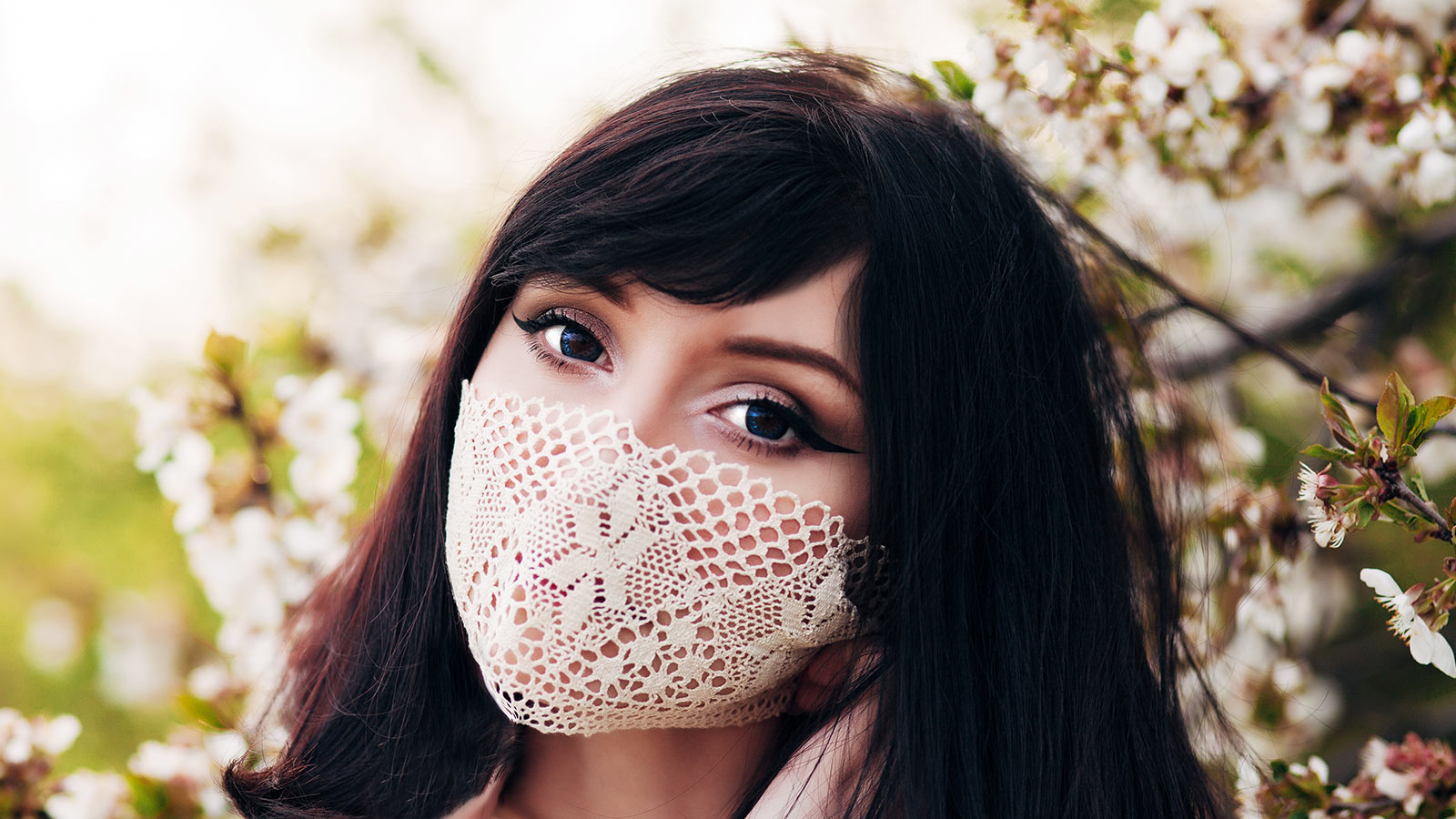 "Masks are great as an accessory and they're also necessary. The fact that designers are incorporating them in their wedding outfits and other collections, goes to show that people are trying to make it work," shares celebrity makeup artiste Arti Nayar. Making masks work, in the aesthetic sense, would mean putting as much thought around it as we would to a piece of jewellery or while accessorising with an outfit. It's much the same logic, where mask makeup is nothing really, but makeup that keeps the mask in mind. 
But what is it, really?
You're not alone, if the term #maskmakeup is baffling because it's hard to pinpoint how it's different from regular eye make-up. It isn't, barring a few additional things to make note of before you step out. But we'll come to that later. For now, to help us understand what mask makeup really means, makeup artiste and beauty coach, Ayessha Wadiwala, explains, "Eyes are a very important feature when it comes to makeup and we have been enhancing them for years. It's just that now there is more emphasis on how we could match the colours and complement it with the mask you are wearing to make them stand out more."
Don't forget to wear your mask
The one thing, as Wadiwala rightly pointed out, that truly separates mask makeup from regular eye makeup is the mask itself. And while it's important to first ensure that you are using a mask that protects you, with enough layers, a nose clip and fits well, it's also encouraging to know that you can have fun with it. "Pick a mask that matches your style. If you love pink, wear a pink mask. If you're someone who likes tassels or chains, add them!" says Nayar, suggesting that you could pick your mask(s) according to your personality. "A well-fitted face mask definitely adds to the aesthetics of the look. While buying one, I'd like to make sure the size is perfect for my face and avoid oversized masks. It might be a good idea to buy a neutral or pastel-coloured mask so that it goes with several outfits and looks dressy as well," adds Sarah Saha, who has been working with MAC Cosmetics as an artiste for five years. Bottom line? Buy a mask that keeps you safe and allows you to have fun, too. 
Things to keep in mind while doing #maskmakeup 
Here are a few handy tips that will go a long way in ensuring that your make up looks great even with a mask on!
Focus on the eyes by introducing colour to your graphic liners, highlighting and contouring the eyes while keeping the eyeshadows well blended.

Give attention to your eyebrows. Use an eyebrow powder, pencil or gel to give them more definition.

Invest in a good

 eyeshadow

palette with a good mix of neutral, glitter and bright shades such as the Art Library eyeshadow palette by MAC Cosmetics. Your eyes are the new playground with the lower half of your face being covered.

Always set your eye shadow by using a primer on your eyelids first so that colours pop more and last longer. 

Use an angular brush or felt-tip liners to outline your eyeliner and give them a beautiful shape so that they stand out. Consider wearing a transfer-proof foundation and lipstick so that no product transfer happens.
Photo: Shutterstock