When you decide on a look, each part of it is a statement. It is also about how you feel on that particular day and what energy you wish to exuberate. We get inspired by celebrity hairstyles daily. Around this time, we caught the poker straight hair trend. Poker straight hairstyles refer to hair that is perfectly straight and lacks any visible curl or wave. Achieving poker-straight hair requires heat-styling tools, such as flat irons. Therefore you must use heat protectant sprays or smoothing serums.
So, why is this look going viral? Simply put, summer is approaching. This means any flyaway can cause a terrible breakdown or a heat stroke (a mild exaggeration), which is not the most fashionable thing to happen. That is why we see many celebrity-approved poker hairstyles in tabloids. Celebrities like Sonam and Kiara showed us how to do poker straight hairstyles this summer.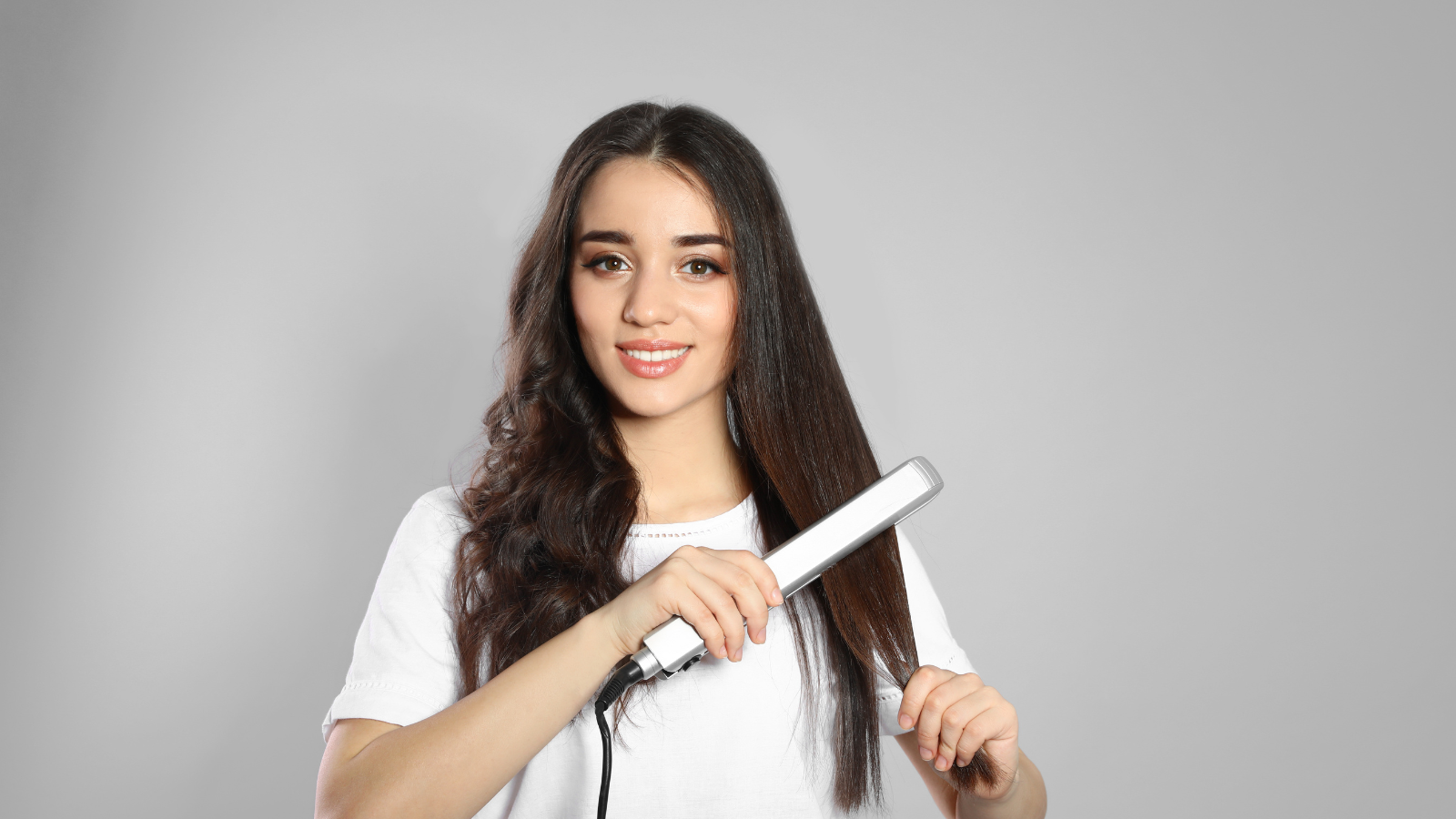 Before discussing in-depth about celebrity hairstyles, let us see how we can get poker-straight hair 
How to achieve poker-straight hair:
Wash your hair with any straightening shampoo and conditioner that will help to smoothen your hair and prepare it for heat styling. On no-wash days, try dry shampoo to refresh your hair and apply the serum on damp hair until dry.
Next is to use a heat protectant spray or a serum to protect your hair from heat damage and keep them smooth.
Blow dry your hair using a round brush to smooth it out as much as possible. Make sure to completely dry your hair before moving on to the next step.
Section your hair and use a flat iron to straighten each section. Take small sections of hair and run the flat iron through it slowly to prevent heat damage.
Finish with a smoothing serum or hairspray to keep your hair looking sleek and shiny.
Now, let us explore some poker straight hairstyles that are also celebrity-approved poker hair.
Here are some celebrity-approved poker hairstyles making waves in 2023:
1. Sleek and straight
This classic look involves your hair styled straight and sleek. You can part the hair from the centre or to the side and tuck it behind your ears for a minimalist look. We have often spotted Sonam Kapoor as the flagbearer of this look with her kohl-rimmed eyes and nude lip on either traditional clothes or Western attires.
2. Half-up, half-down
For a more casual look, you can pull the top half of your hair back and secure it with a hair tie or clip while leaving the bottom half straight and flowing. This look is relaxed yet put together as a hair-do. Many red carpet celebrities are spotted in this like Alia Bhatt or Selena Gomez on The Tonight Show Starring Jimmy Fallon. You can accessorise it bow to add a more feminine touch, pearl clips or just a black rubber band would do.
3. High ponytail
A high ponytail is a great option for poker-straight hair. You can pull your hair back tightly for a sleek look, or leave it slightly messy for a more relaxed vibe. It is a very sharp look and immediately makes you look posh and stylish. Deepika has pulled off this look in the movie Pathaan or at Cannes Film Festival. We often see actors having an affinity for this look. It is a definite killer.
Poker straight hair is a great option for summer because it's low-maintenance and looks sleek and polished. It also keeps the heat at bay by letting your neck breathe. The plus is that all these celebrity-approved poker hairstyles mean you will slay. But if you are not a fan of your hair open, you can also try these different styles of hair buns. If you are a braveheart, we suggest trying these hairstyles for open straight hair that you can rock. Remember to use hair care products suitable for your hair type and avoid using heat styling tools frequently to prevent damage to your hair. 
Photo: Shutterstock