With spring-summer finally setting in, beauty brands are stacked with hydrating skincare products—soothing creams, moisturising face masks, and more to address seasonal dehydration. When it comes to make up, brands are offering multitasking complexion products that offer lightweight coverage and even nourishing and comfortable lipsticks. 
Coming up ahead is our curated edit of the best new make-up launches and skincare drops that you should have on your radar for your March beauty shopping session.
1. Black lipstick, Renee Cosmetics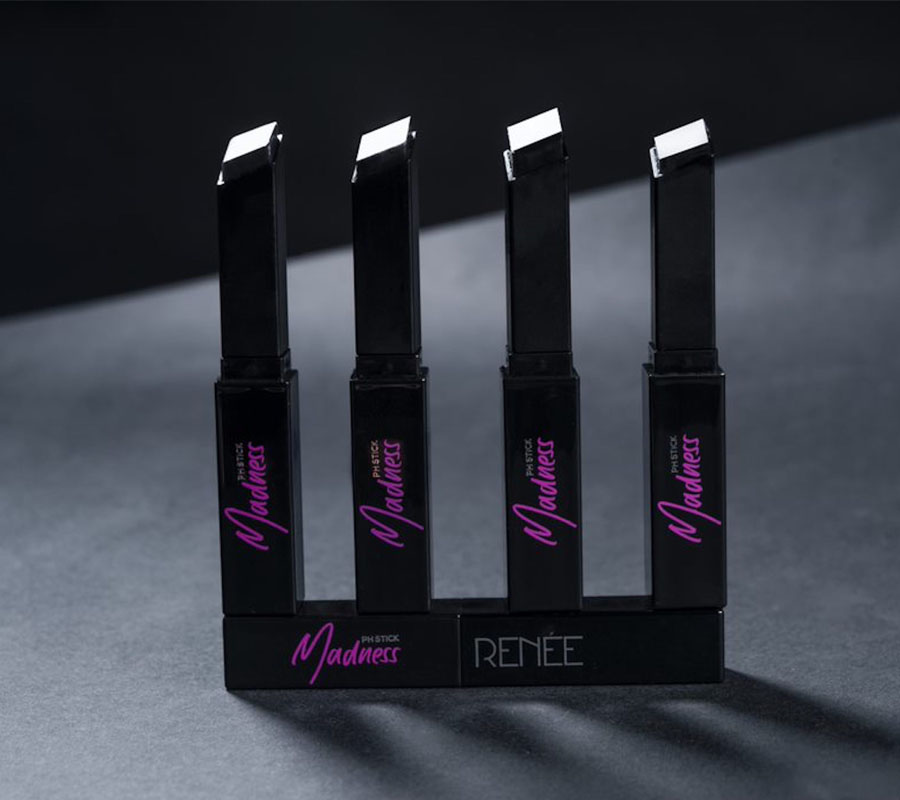 What was your first thought when you looked at this black lipstick? Well, this isn't just another lipstick that coats your lips in dark saturated drama. Homegrown makeup brand, Renee Cosmetics' new PH stick looks black but magically blooms into a sheer, natural pink when applied to your lips. Enriched with jojoba oil, olive oil, and shea butter oil—the formula is quite nourishing and stays on for long. Your lips will come alive with the sheer yet highly pigmented shade of pink that invariably blends with your skin tone. 
2. Organic mineral sunscreen, Azafran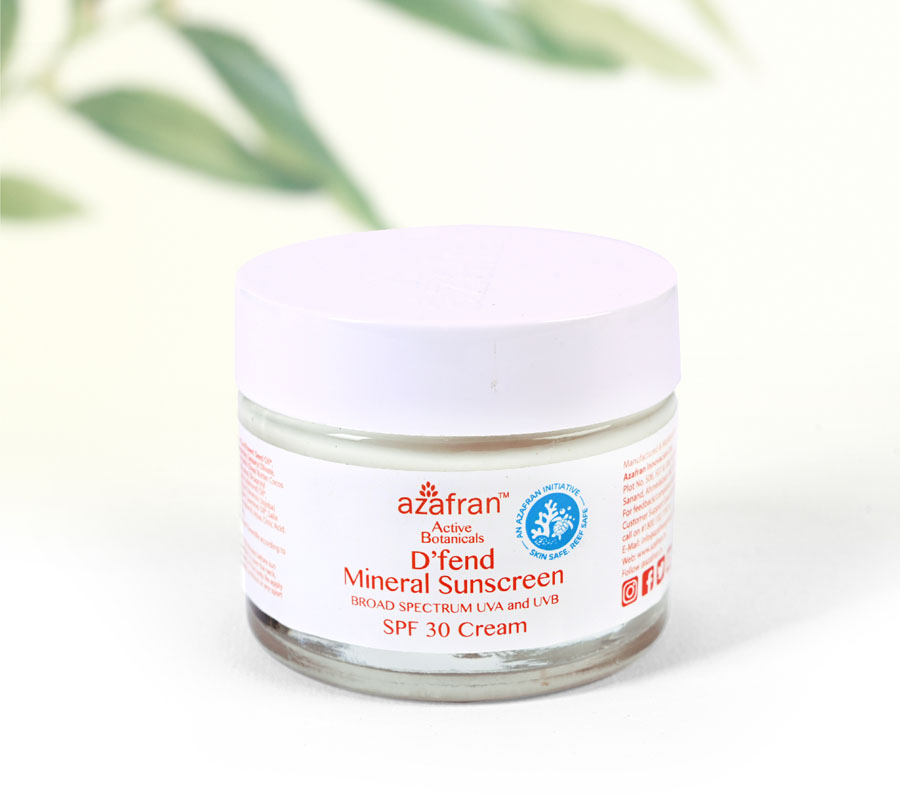 Sunscreen is a beauty must-have for all seasons—a product you must keep handy for all-around sun protection. Ahmedabad-based organic skincare brand Azafran's new launch, D'fend Mineral Sunscreen comes with SPF 30 and is broad-spectrum. The product contains no harsh chemicals or parabens, and is made with a unique composition of the organic oils of sunflower, jojoba, coconut, almond, and shea butter along with ethically-sourced zinc oxide. Because of how mineral sunscreens work, you might be worried about the residual white cast, but this mineral sunscreen is hydrating and sits on the skin's surface without leaving a white residue. That said, it's not a sheer formula and people with darker skin tones might find it difficult to blend it.
3. Bringadi hair masks, Kama Ayurveda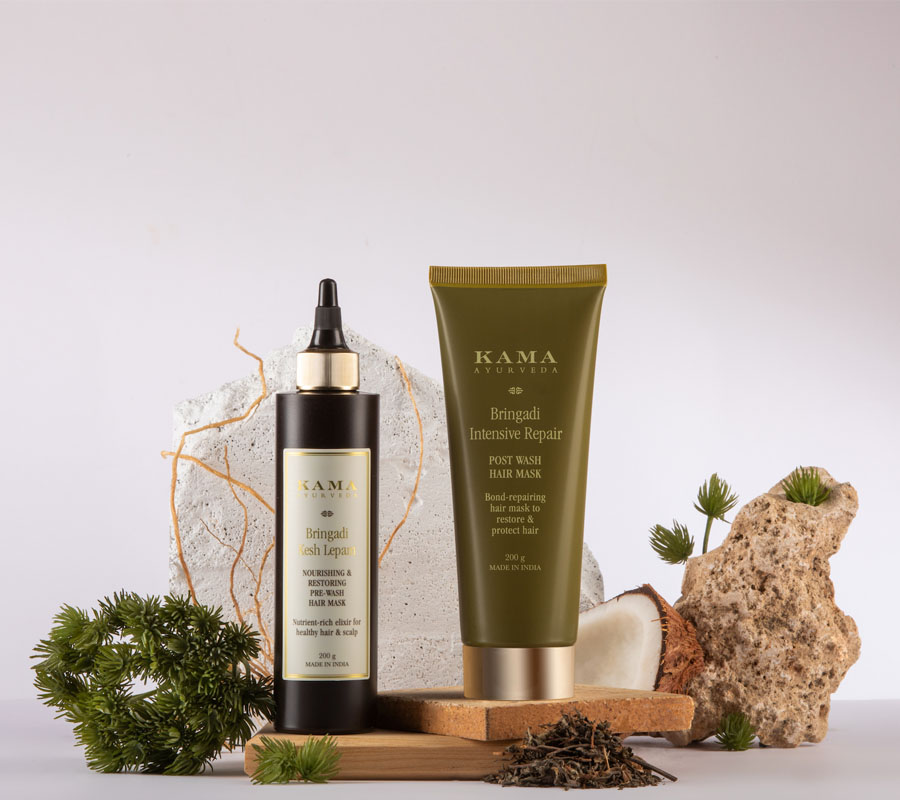 Ayurvedic beauty brand, Kama Ayurveda extends their Bringadi collection with pre-wash and post-wash hair masks. Enriched with the goodness of Ayurvedic herbs—bhringraj, Indian gooseberry, liquorice root extracts, and rosemary and lavender essential oils—these hair masks deep condition both the hair and scalp. While the Bringadi Kesh Lepam (the pre-wash mask) works as a ready-to-use hair and scalp nourishment therapy, the Bringadi Intensive Repair (post-wash hair mask) offers fuss-free hair spa sessions at home.  
The masks are available online and at Kama Ayurveda stores across India.
4. Comfy matte liquid lipstick, Faces Canada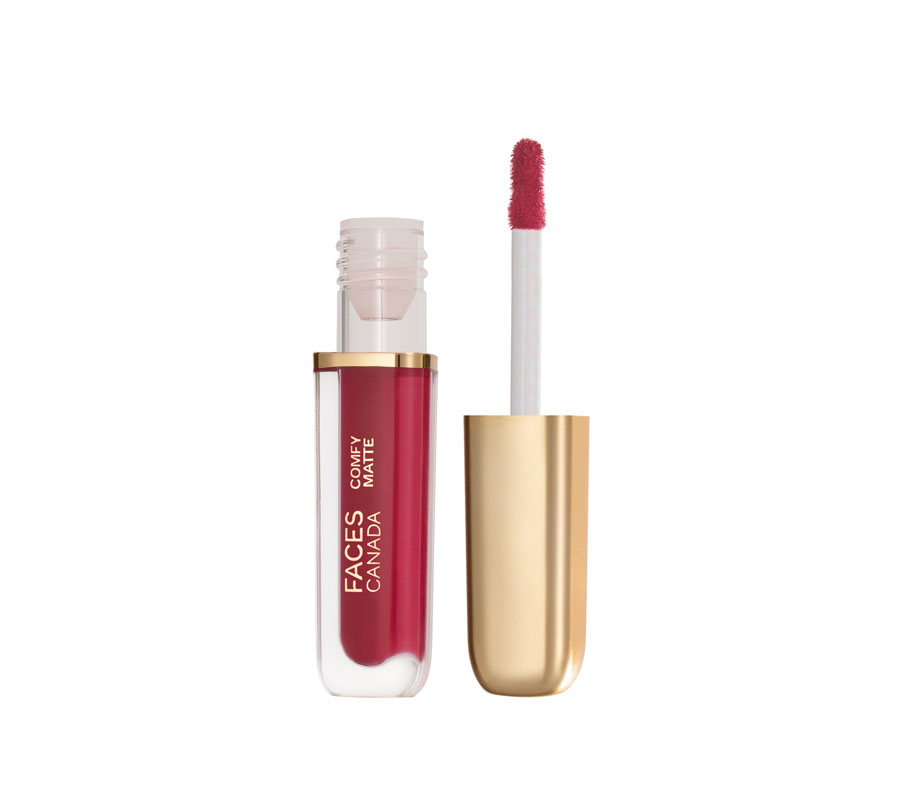 Liquid lipsticks are everyone's BFF. From staying prowess to providing intense colour for the perfect look, they great to use most of the time—however, they can make your lips dry, flaky, and cracked. Makeup brand, Faces Canada's newest drop, Comfy Matte Liquid Lipsticks, are available in a versatile 12-shade palette. Although the lipsticks offer a matte finish, they eliminate the dryness factor. Moreover, they give rich colour with maximum coverage, while being lightweight and long-lasting.  
5. K18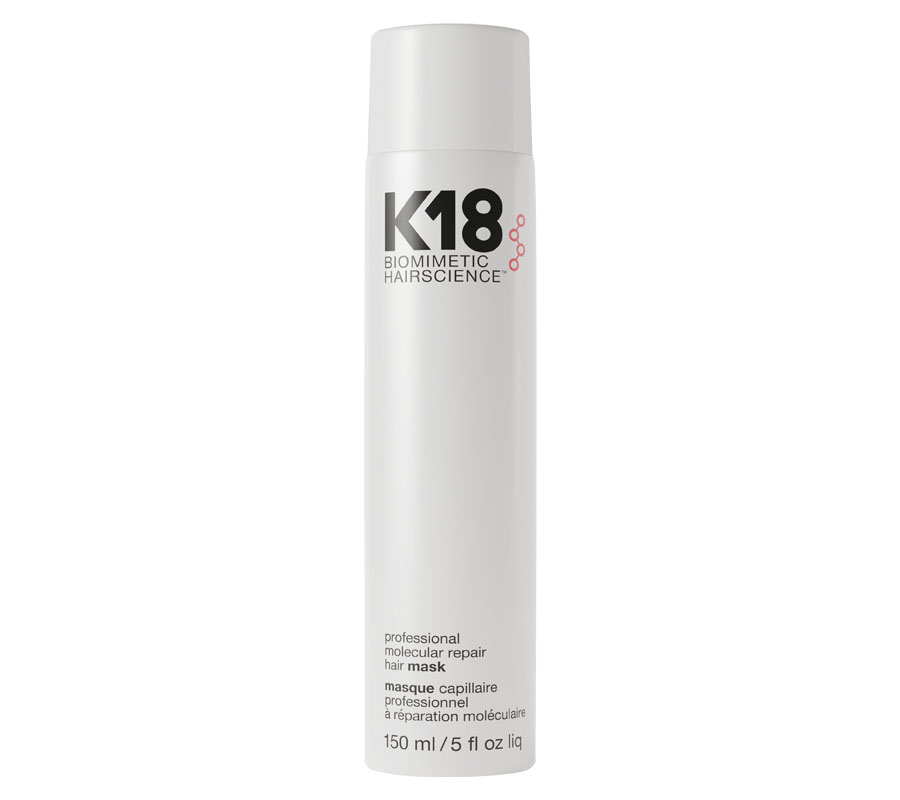 When it comes to viral products, we're all sceptical at first. TikTok's favourite haircare brand, K18—which has been making noise in the beauty community and has been highly praised—was launched in India recently. The K18Peptide Molecular Repair formula is actually a patented molecular breakthrough, clinically proven to reverse hair damage from bleach, colour, chemical, and heat damage that replicates the internal make-up of hair keratin for a soft and smooth mane. The product range includes professional molecular repair hair masks (at-home), hair mist, and leave-in hair masks (in-salon).
The K18 at-home Leave-In Molecular Repair Hair Mask seeps in deep, repairing damage from the inside out. This one is clinically proven to reverse damage in just four minutes! As far as application goes, do not condition your hair after shampoo. Instead of letting it sit on wet hair for to 10 minutes or so, and rinsing it out, you use it as a leave-in treatment. Be sure to let it sit for at least four minutes to activate, after which you can add other styling products as usual. 
The in-salon treatment is currently available in JCB Salons in Mumbai and Bangalore, and Looks Salons in Delhi whereas the at-home mask is available here.
6. Moisturiser range, Brillare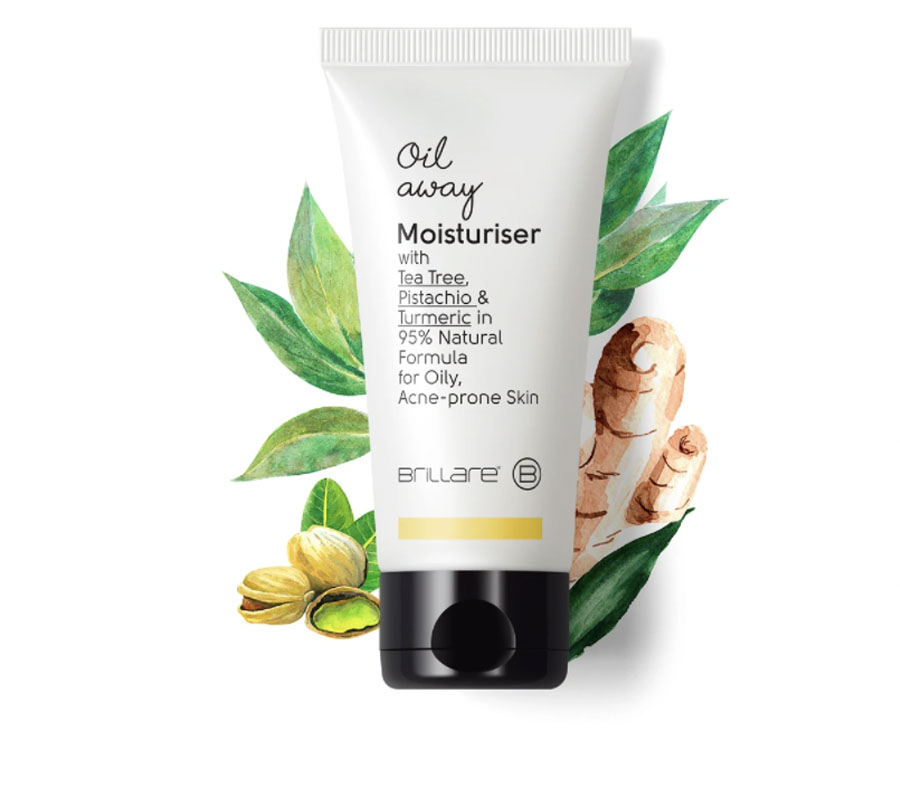 Moisturisers are a beauty staple that you can't get enough of, and as the focus of the beauty community shifts to boosting skin hydration and health—many innovative moisturisers are hitting the market. Homegrown brand Brillare launches three new moisturisers: for skin brightening with lime caviar and papaya fruit; to control excess oil production with tea tree and turmeric; and for skin tightening with alpine rose, lotus, and tree fern. Using vegan and all-natural ingredients—the formulations are lightweight and nourishing, while the combination of botanical actives achieves desired results effectively. After cleansing, apply it on towel-dried skin and massage it in. 
7. Face mask range, Prolixr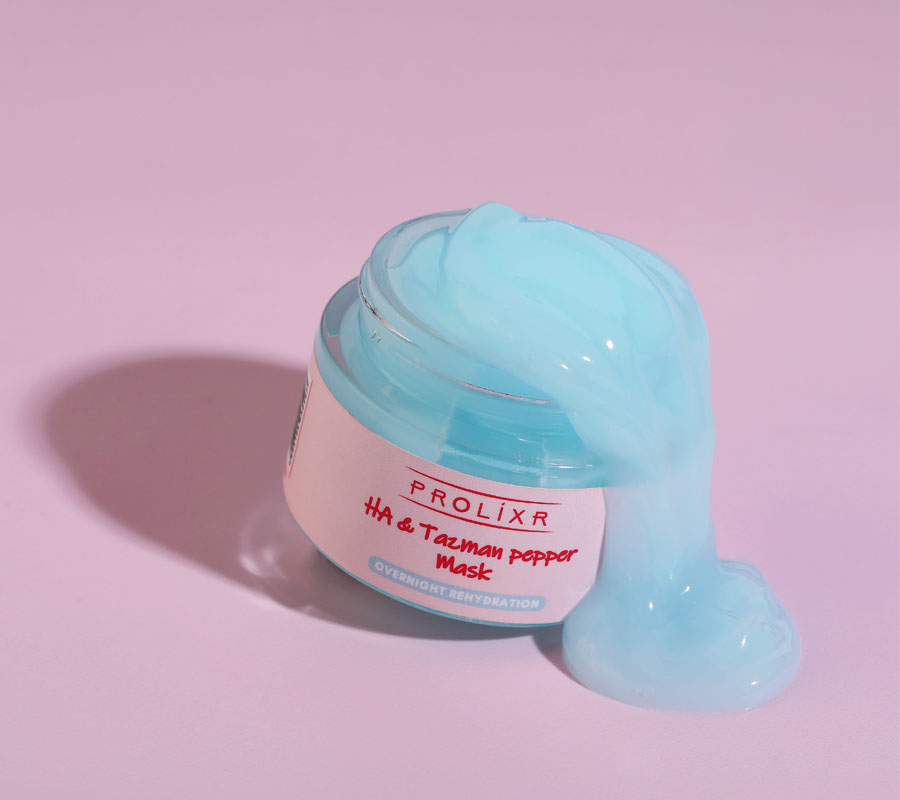 Masking is an effective and satisfying way to hassle-free skincare. Prolixr,  a homegrown brand, has done its homework in bringing forth face masks for healthy, hydrated and beautiful skin. From glow-boosting and acne therapy to exfoliation and overnight hydration—Prolixr's range of five face masks addresses a plethora of skin concerns. The best part about these face masks is that they are easy to use and rejuvenate the skin.
The entire range is available here.
8. Everyday lip essentials, Simply Nam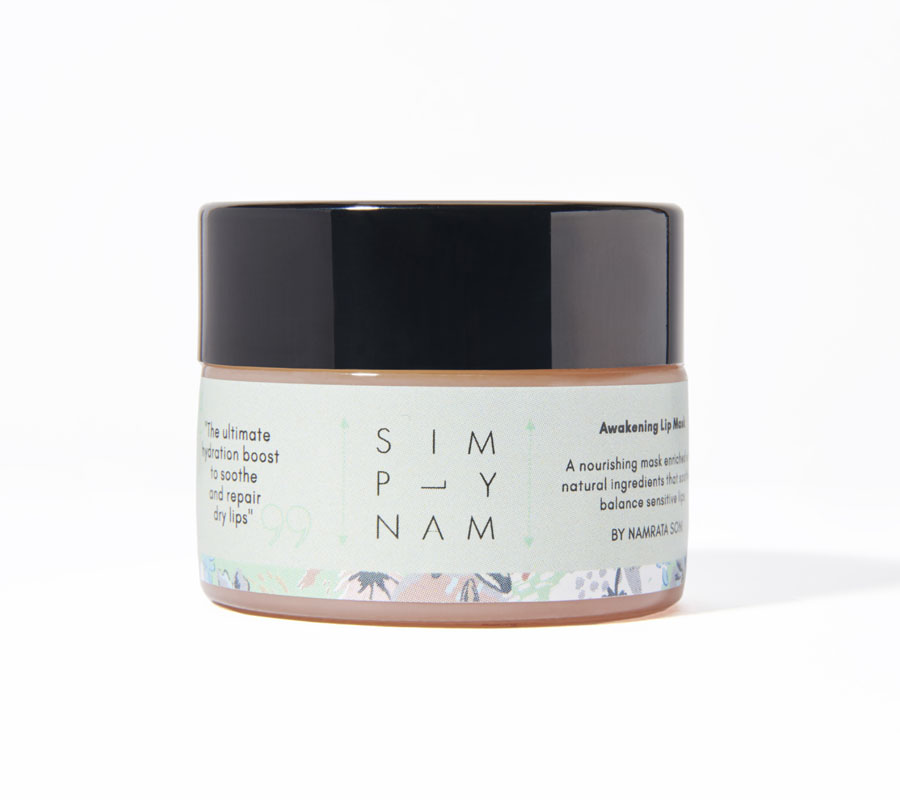 Revolutionising lip care essentials, lip mask and lip scrub are the recent additions to the beauty brand Simply Nam's list of products, conceptualised by celebrity makeup artist Namrata Soni. These newly-launched offerings are versatile and can be used to prep one's lips before makeup or for some much needed TLC. The lip mask is ultra hydrating and it comes with aloe vera and castor oil that keep lips well-nourished. Apply a thick layer of it while prepping the skin to create the perfect canvas to work with when applying any lipstick. Infused with jojoba oil, coconut oil and almond oil, with just a small amount of the scrub, you can remove dead skin cells and give your lips a fresh glow. 
9. Rose hydrosol and face elixir oil, Tvachamrit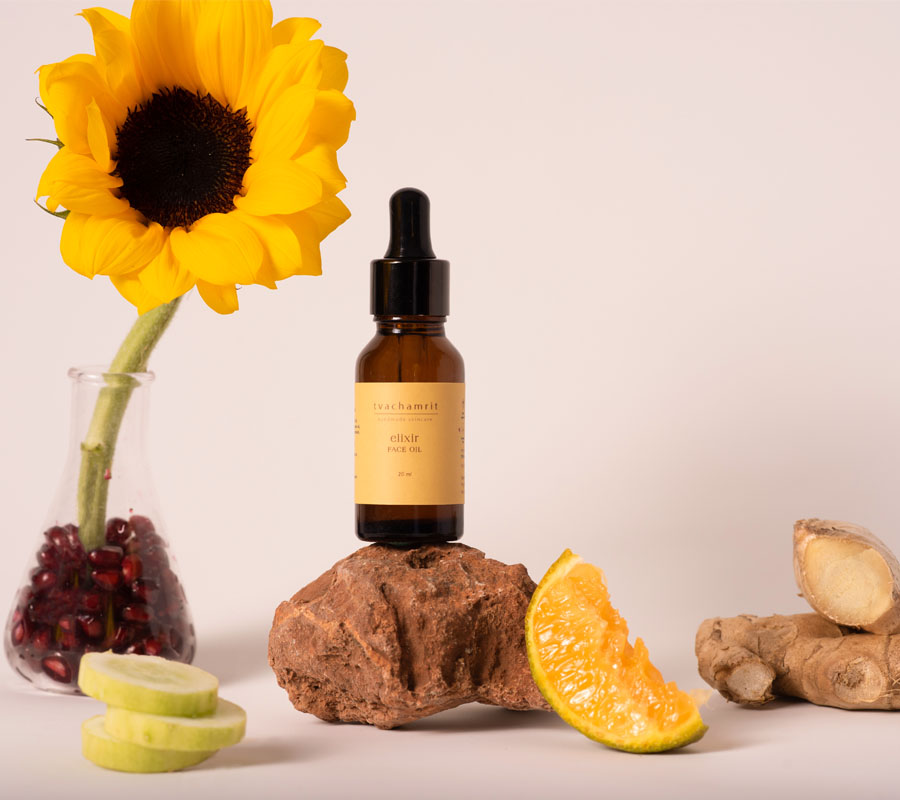 Vegan skincare and Ayurvedic brand, Tvachamrit, has launched new two products—rose hydrosol and face elixir oil.  With the goodness of natural and hydrating ingredients, the rose hydrosol gives your skin a fresh glow. Rose in particular is nourishing and purifying, and works on all skin types. 
A blend of jojoba oil, rosehip oil, cucumber seed oil, and evening primrose—the face elixir oil is light on the skin and doesn't clog pores, making it skin-friendly for those with oily skin. The potency of this elixir oil comes  from the ashwagandha extract present in it, which is a superfood for both the skin and body. Take 2-3 drops of the elixir in your hands, warm it up by rubbing your palms, and gently pat the oil into your face while the skin is still damp after spritzing the hydrosol.
10.  Retinol and black tea range, Innisfree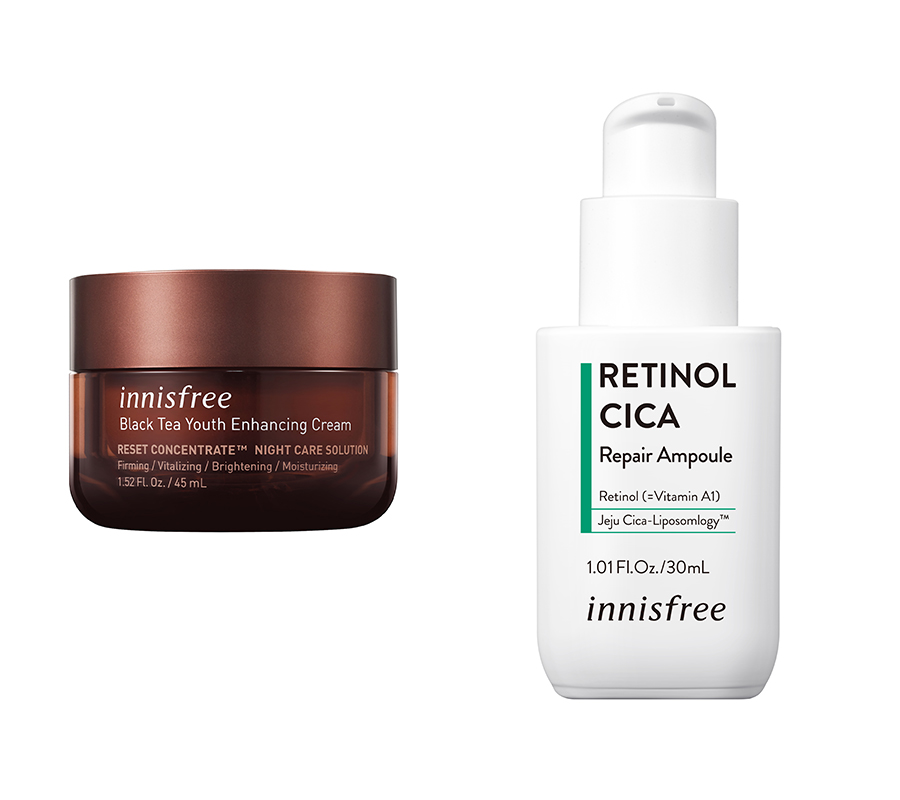 After green tea skincare products, Korean beauty giant Innisfree has brought another superfood range to the shelves, this time featuring black tea. Full of antioxidants, black tea is beneficial for the skin and reducing blemishes, dark spots, and pigmentation while also delaying the signs of ageing. This intensive skincare range includes a radiance lotion, which has a lightweight emulsion-like nourishing texture that absorbs quickly for smooth skin; overnight ampoule with a thicker constituency to keep the skin moisturised all night; hydrating toner—a fresh, lightweight formula that absorbs quickly and leaves skin moisturised without stickiness; and a night cream—packed with hyaluronic acid with a wax-like formula that gently absorbs into the skin quickly and leaves the skin looking refreshed.
Looking out for people with acne, clogged skin, uneven skin texture, and blemishes, Innisfree has also introduced a Retinol Cica range that features  ampoules and patches. The ampoule is a hydrating one—it absorbs into the skin quickly. It's retinol content addresses skin ageing while cica works to relieve scars and blemishes. The patches work to fade acne. 
The black tea range is available here and the retinol cica range here
11.  Acai of Relief Hair Mask Bar, The Switch Fix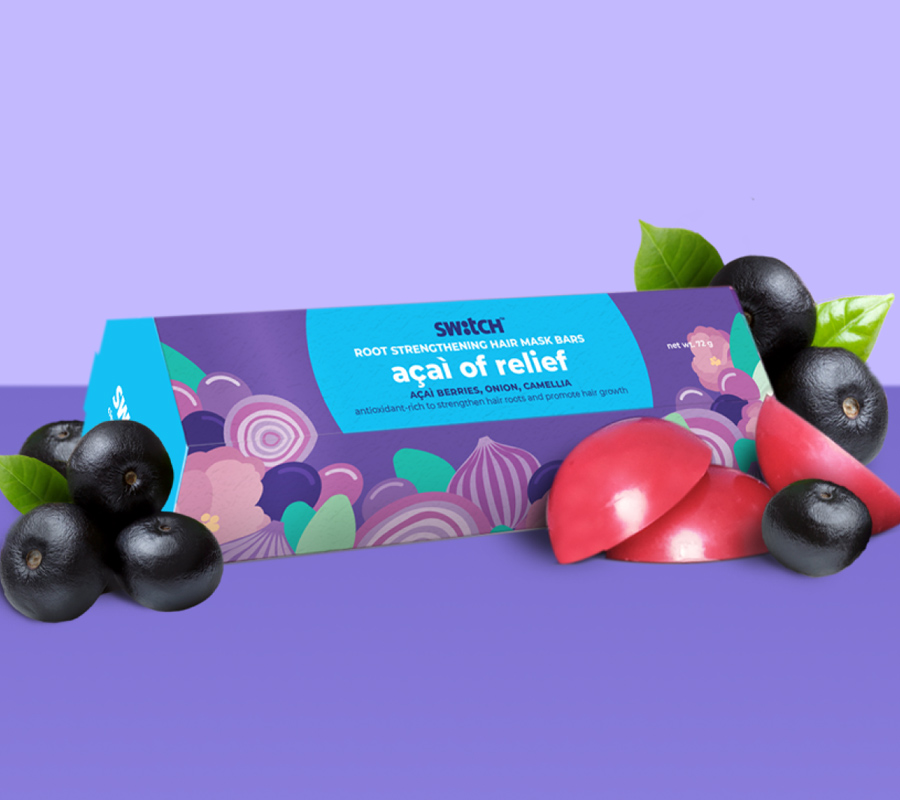 Hair fall continues to be one of the biggest hair concerns faced by most of us. It is exacerbated further by stressful lifestyles. Clean and conscious personal care brand, The Switch Fix's new innovative hair mask comes in a bar form. Crafted with antioxidant-rich açai berries, onion, camellia, and other nourishing plant-based ingredients—the hair mask bar melts into a rich, creamy texture, making for a relaxing DIY activity as you mix boiling water with the mask bar, watching it dissolve. It works by strengthening the scalp and hair protective barrier and locks in essential moisture—while the minimal recycled paper packaging and less water used during hair mask formulation make it a perfect choice for the environmentally-conscious people.
12. Superfoods Cacao range, Myglamm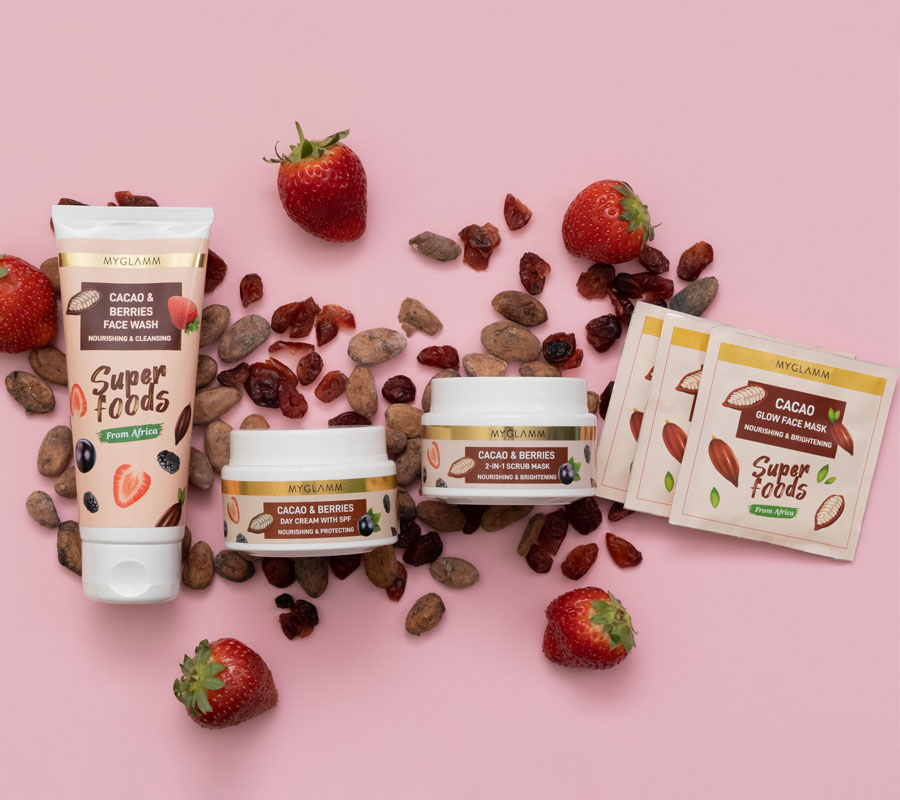 Beauty giant Myglamm has launched a superfood-focussed skincare and haircare range that is formulated with natural ingredients. An extension of their  existing superfood Thai range, this newly-launched one is formulated with the antioxidant power of cacao, sourced from Africa.  The key ingredients in this range are berries, coconut, and coffee for healthy and nourished skin and hair. The skincare range has everything from face masks to sunscreen, while the haircare range comes with shampoo, conditioner, and hair mask.
13. Botanico, Kiro Beauty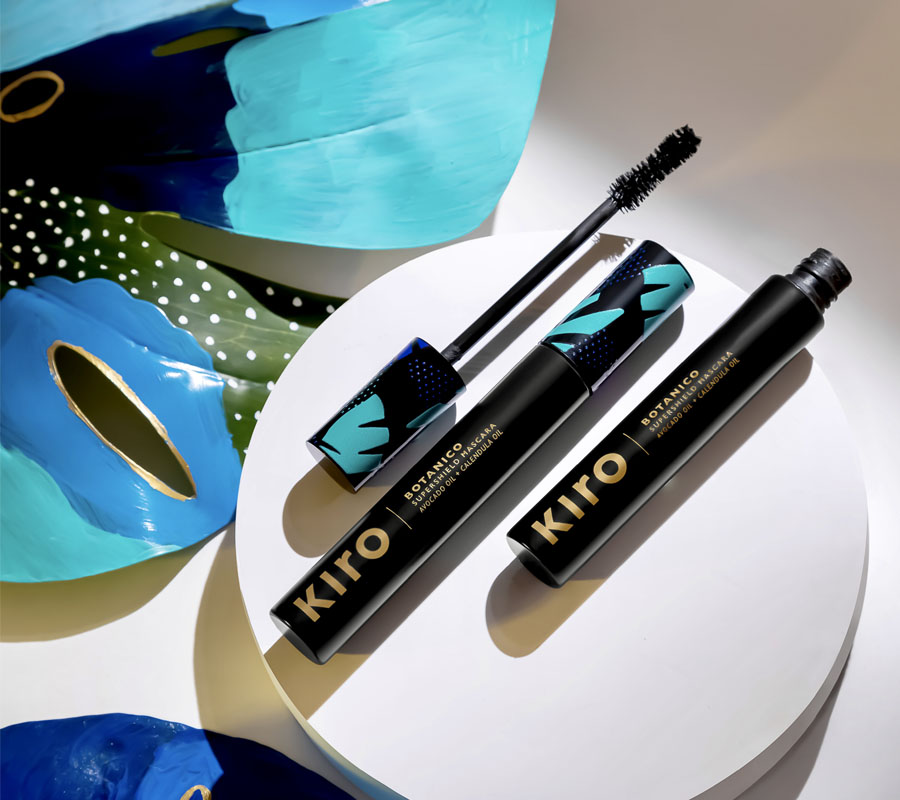 Vegan beauty brand Kiro Beauty brings the interesting concept of makeup infused with skincare. Kiro's newest launch Botanico includes two makeup products: matte compact powder and mascara. Infused with maracuja oil, a rich source of vitamin C and antioxidants, the compact powder is mattifying and gives medium to full coverage—it is available in six different shades. The mascara is a volumising and strengthening one, thanks to its hourglass-shaped brush and densely-packed bristles. The formulation comes with cherry, avocado, and calendula oils that promote lash growth. The end result is a non-clumpy and non-flaky finish.
14. Vegan Nail Lacquer, Colorbar Cosmetics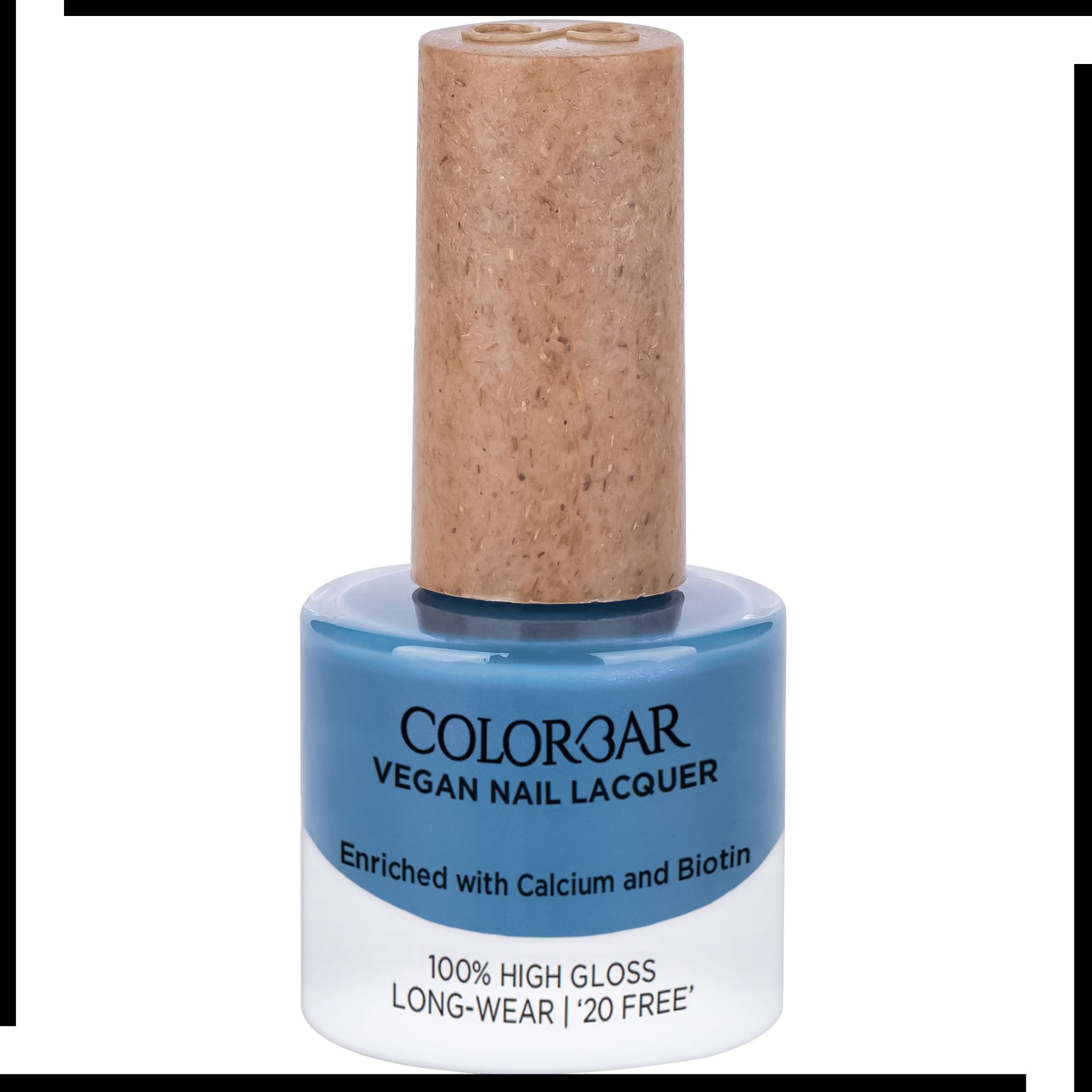 Colorbar Cosmetics' one more baby step towards becoming an eco-conscious brand has led to the launch of a vegan nail lacquer collection comprising 20 beautiful shades inspired by nature. This new cruelty-free range by the makeup and skincare brand consists of biotin (essential for healthy nail growth and strength) and calcium (known to help nails from splitting and chipping). And the bottle these come in are recyclable. 
15. Apricot Hair Mask, Trikuta Oils Jammu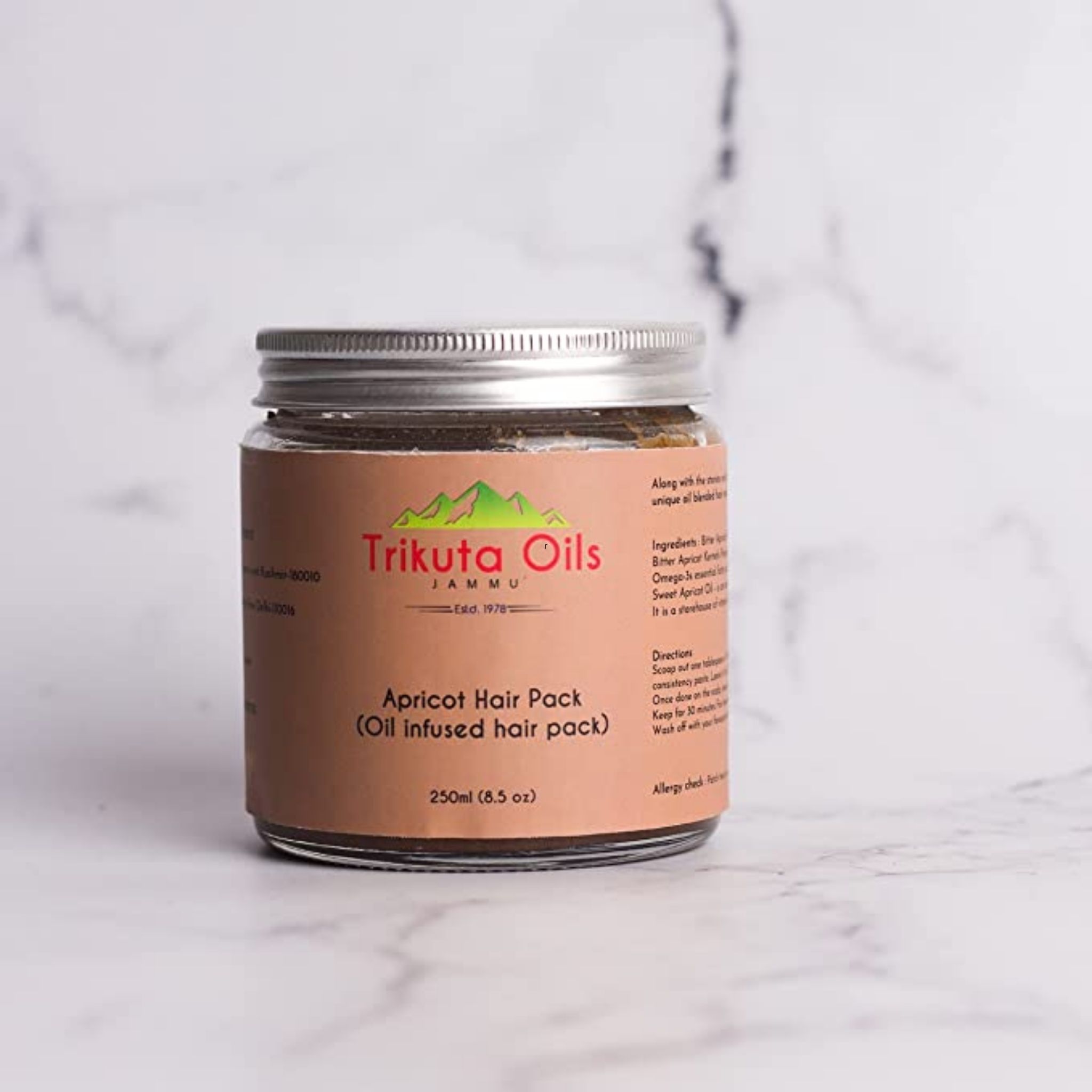 Co-owned by mompreneur Shubhrata Anil, Trikuta Oils are known for their range of cold-pressed oils made using crushed walnuts, apricots, and almonds from parts of Jammu, Kashmir, and Ladakh. One of the brand's latest offerings is the vitamin E and K-rich apricot hair mask that features bitter apricot kernel powder and sweet apricot oil. Mask-keep-rinse-repeat this apricot hair mask for a healthy, clean scalp. This product may also promote hair growth and shiny hair. 
16. Thirst Trap Skin Roll On, Brownskin Beauty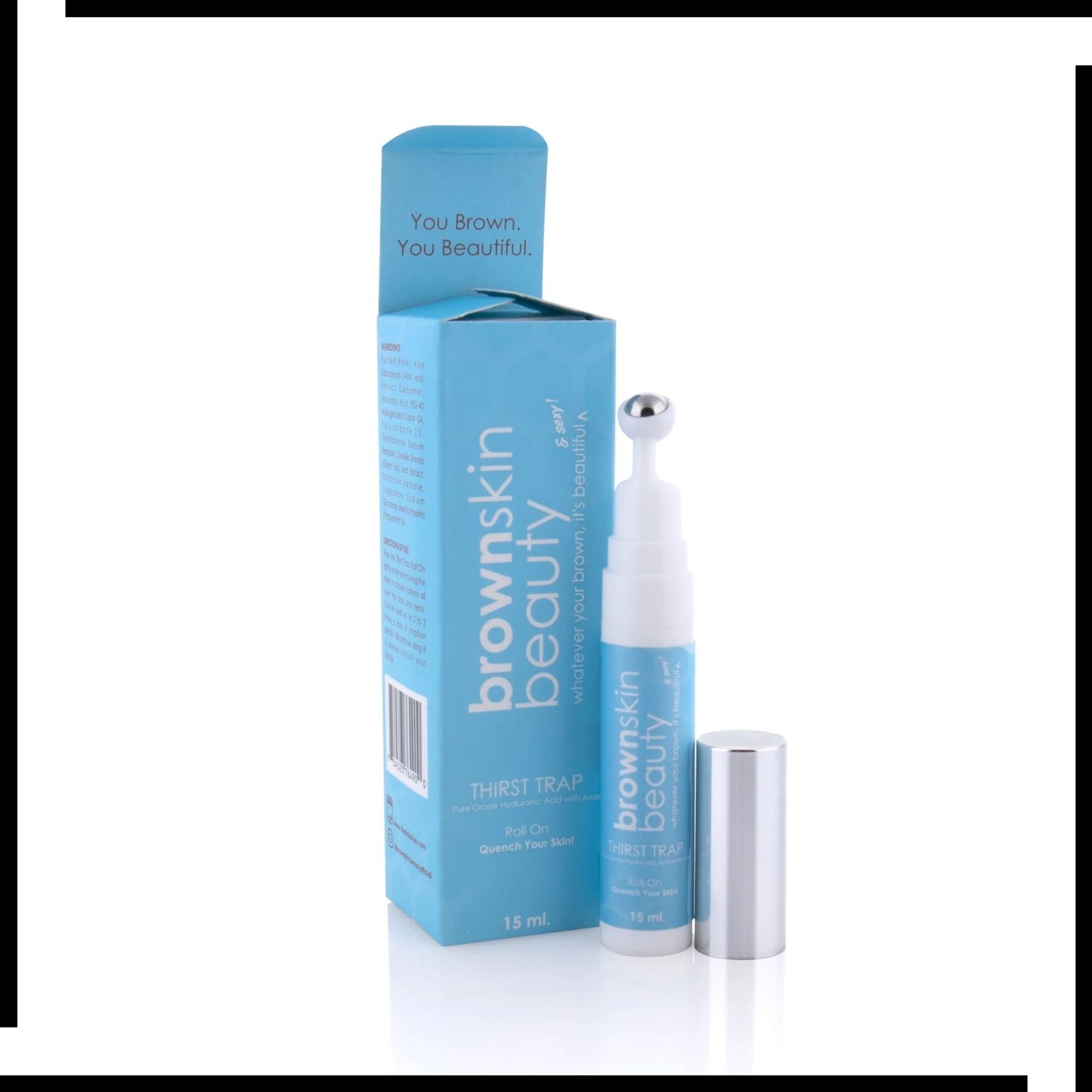 Is the summer heat making your face a bit dull and drained? Brownskin Beauty's Thirst Trap Skin Roll-On with hyaluronic acid and aloe promises to act as a hydration booster. Loaded with the benefits of aloe vera, peppermint oil and green tea extract, this roll, according to the brand, can protect your skin from pollution and sun damage, and even fights acne. It is best suited for oily/acne-prone skin.
Photo: Tvachamrit; Featured brands