Drop the weight of heavy lehenga sets this season that make shaking a leg on the dance floor a real nightmare, and slip into easy-breezy co-ord sets. As dreamy winter weddings are all about fun, this celeb-approved easy-breezy silhouette can be a bride's go-to ensemble, as it is hassle-free and versatile. Endorsed by fashionistas like Tara Sutaria, Khushi Kapoor, and Alia Bhatt, co-ord sets are a fail-safe option. With a good mix of contemporary and traditional silhouettes, co-ord sets don't need to be given too much thought and attention as they already come in a styled pair. 
Need some inspiration for a wintry wedding fete? Consider this as the go-to guide to acing co-ord sets, even if you're a bride or just attending a wedding.
1. Embroidered co-ords
Bright colours are a go-to for traditional outfits. Take cues from actress Alia Bhatt who recently chose a vibrant pink co-ord set for her best friend and actress Anushka Ranjan's wedding. Designed by Manish Malhotra, she made a stunning statement as the bridesmaid in the floral embroidered ensemble in shades of yellow, green, blue and pink. The look was paired with a sleeveless jacket cover-up. Are you putting together looks for your friend's sangeet? We say this is the ideal pick!
2. Printed co-ords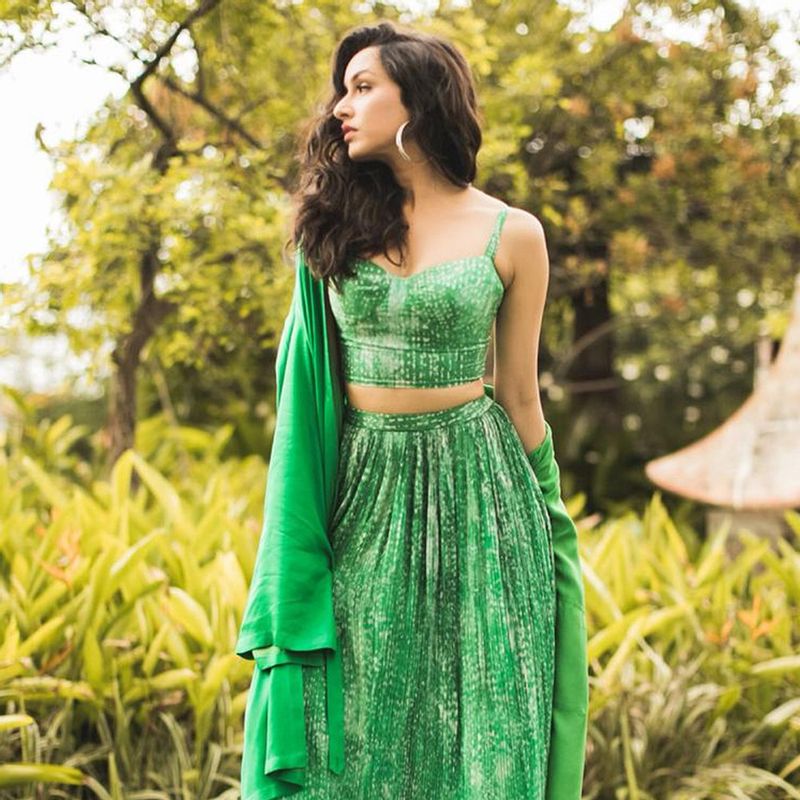 Ever since women started wearing pants in the 19th century, we have been looking for 'actual', deep-etched pockets to grace our outfits. Earlier, pockets were rarely found in Indian ethnic wear. However, this is no longer the case! Co-ord sets let women enjoy the pleasure of wearing fuss-free garments, and this unique piece by designer Saakshi & Kinni even comes with pockets. It features a micro-pleated abstract print skirt with a matching printed bustier and a satin coat with pockets. The addition of the coat makes this simple outfit a statement piece—perfect for the festive season.
3. Velvet fantasy co-ords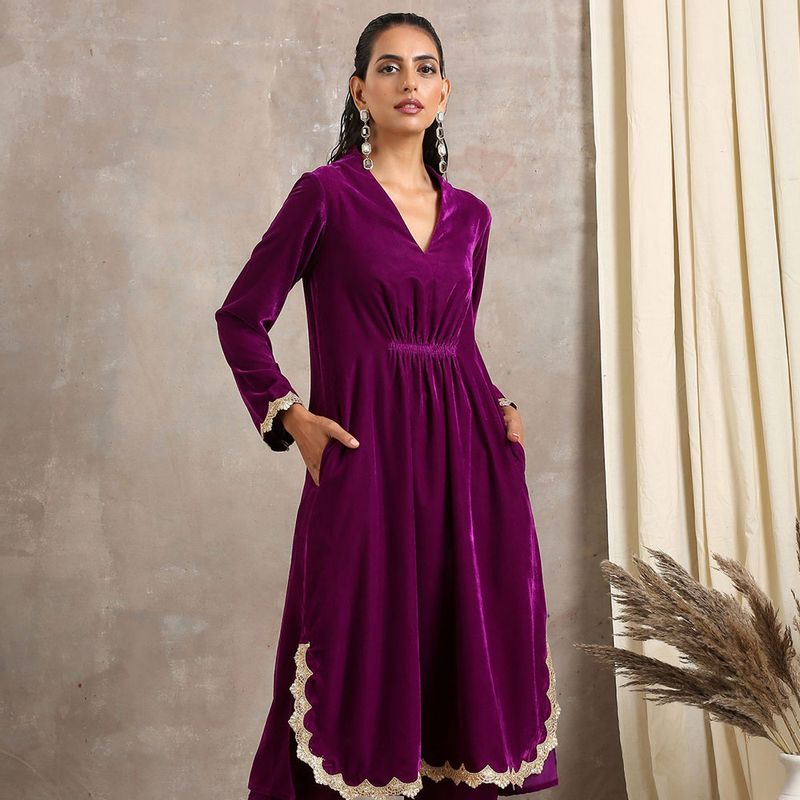 Come winter, velvet is to fashion enthusiasts what hot chocolate is to most of us—cosy and snug. The lustrous sheen and soft touch of velvet can elevate your look, making you look royal. If your winter style gets automatically influenced by this fabric, then label trueBrowns lets you have a sartorial extravaganza with plush silk velvet with this wine-coloured co-ord set that also features striking lace detailing on the hemline.
4. Embellished co-ords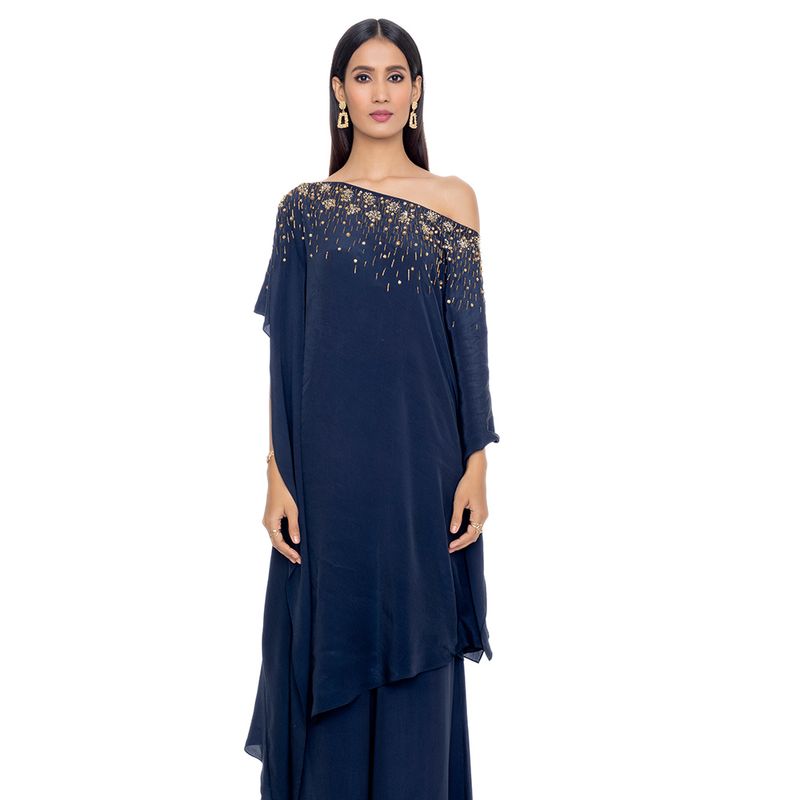 Indian fashion is leaning towards smart ethnic co-ord sets with a dash of glamour. While the label Gaya features a range of feminine silhouettes with striking, bold prints and innovative embellishments—this off-shoulder co-ord set from the brand, adorned with muted gold embellishments makes a distinctive statement—transiting from easy day to evening wear.
5. Graceful georgette co-ords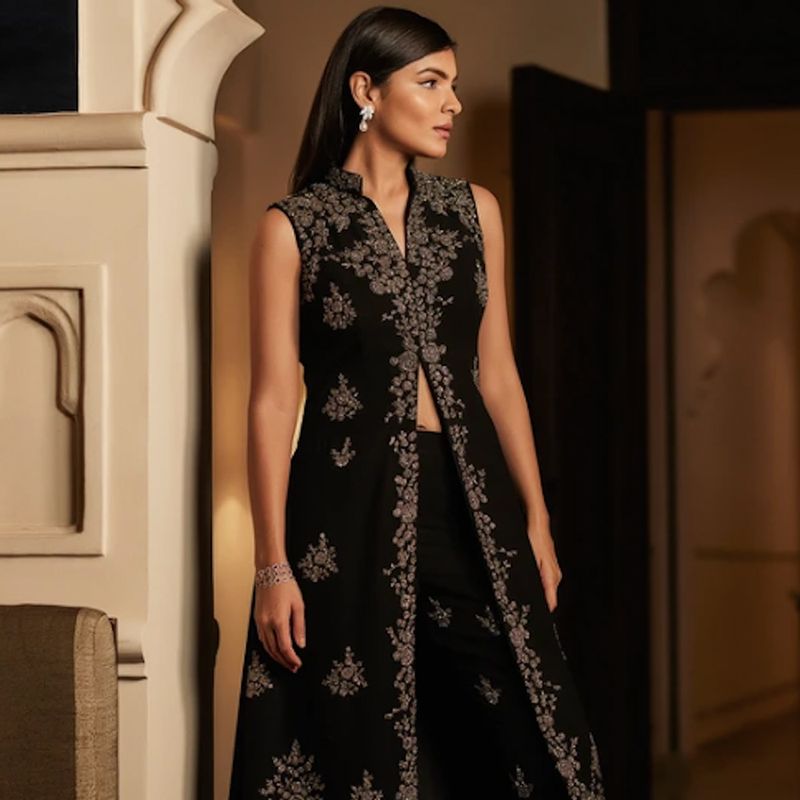 If you're looking for fuss-free, lightweight wearables to dance around at your BFF's marriage, there can be nothing better than graceful georgettes. Known for blending the elegance of traditional wear with comfort, we have our eyes set on designer Sawan Gandhi's Afreen collection that features a jet-black co-ord set that comes with a hi-low cape with gunmetal cutana embroidery and classic cigarette pants. 
6. Tropical co-ords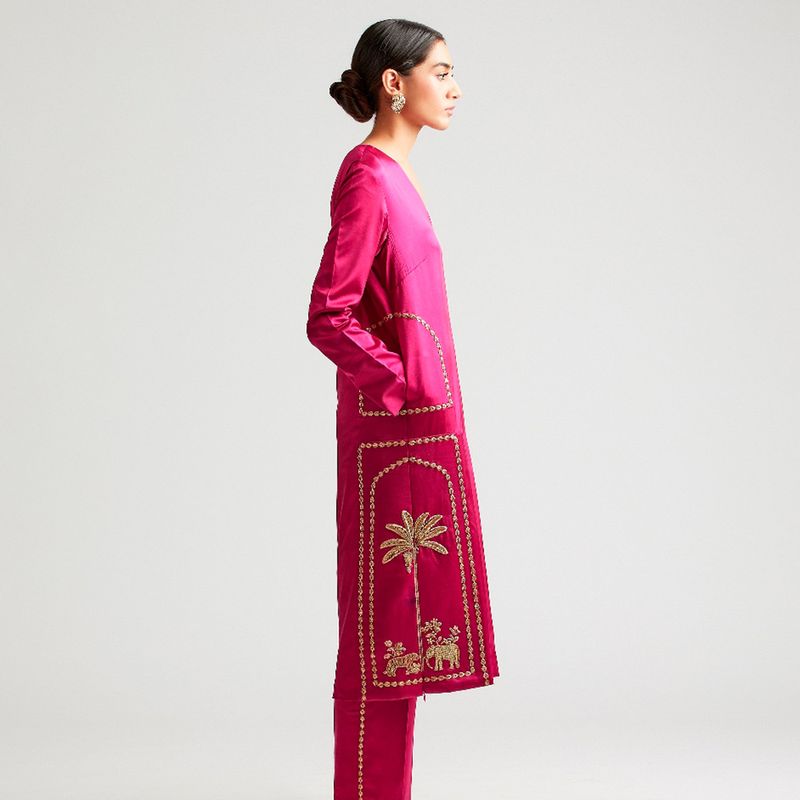 Winter is generally the time we whimsically daydream of life in the tropics. But why just dream when a fashionable co-ord set can do that in reality? Plucked from designer Kshitij Jalori's Saigon Central collection, this ensemble in royal pink has a structured, clean approach with playful, nature-inspired intricate embroidery that lends a fun yet elegant edge to the outfit which is perfect to strut around in at tropical weddings!
7. Pastel co-ords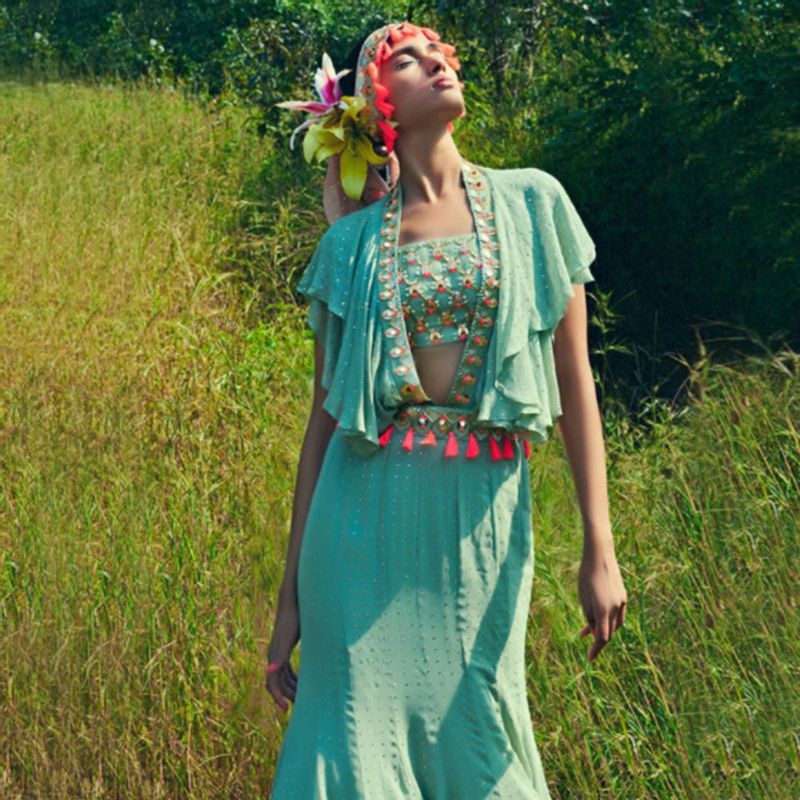 A common misconception is that winters are only for dark hues. Sweet-looking pastel hues can also be the perfect choice for creating a lovely OOTD. You see, muted hues that are soft and cool are totally trendy for the winter too! Label Maison Blu's pista-coloured short jacket accented with mirrors, sequins, and cutdana work—and paired with an embroidered skirt, mirrorwork bustier, and belt—will make you look like a total stunner for pre-wedding festivities. 
8. Draped co-ords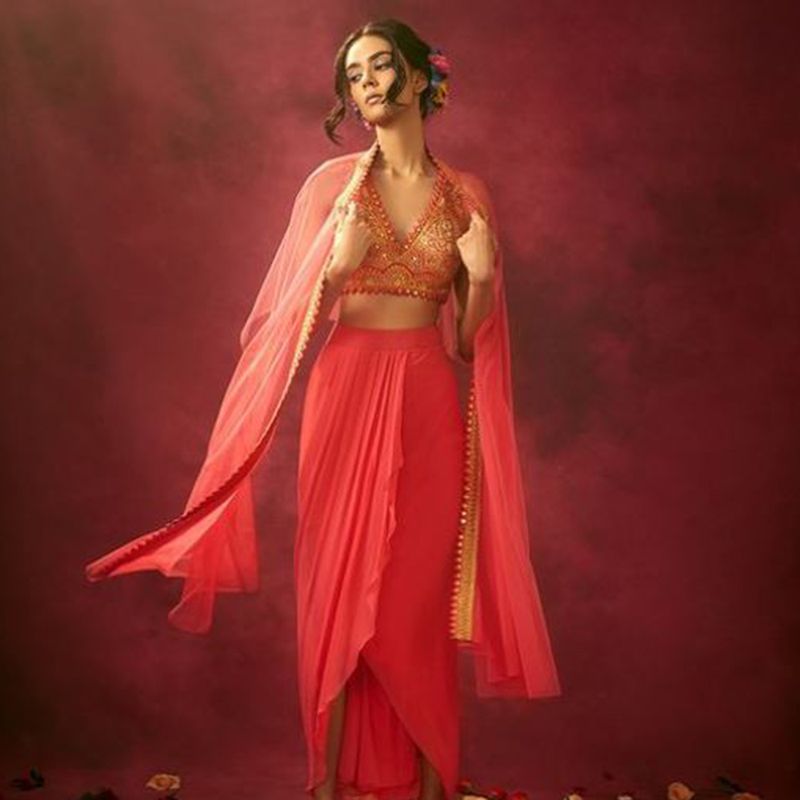 Draped silhouettes have already become a red hot trend with fashionistas who love giving their outfits a modern twist. Design label Kaaisha by Shalini's festive collection features looks perfect for intimate celebrations. We're placing our bet on this set featuring a coral-hued, silk hand-embroidered choli with tie-up detailing at the back, a tulle cape, and a georgette draped skirt.
9. Mirror work co-ords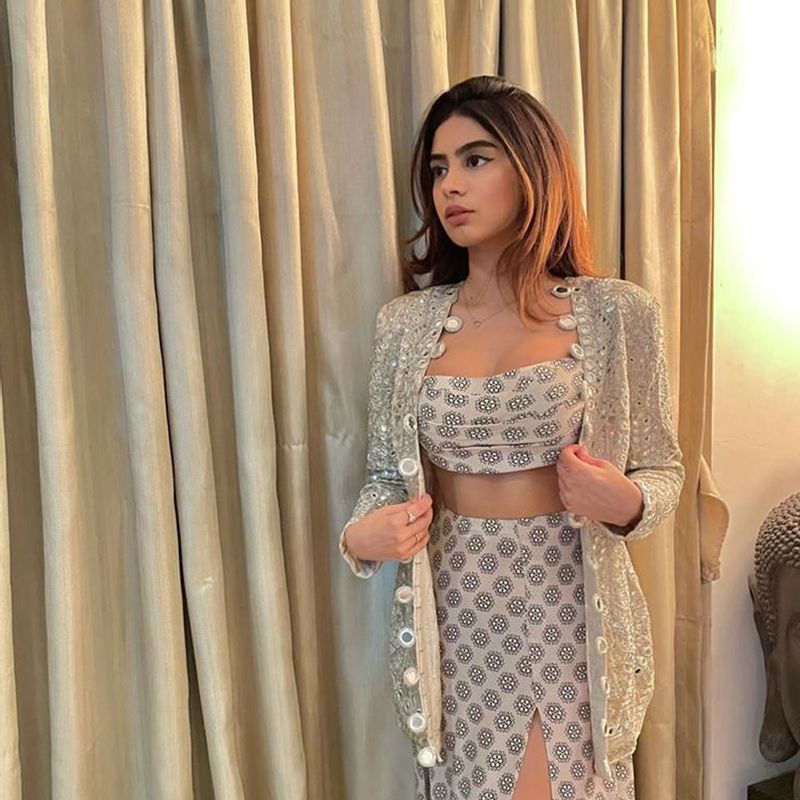 Winter weddings call for warmth and understated elegance, and designer Arpita Mehta understands this seasonal sentiment. Giving us cues on how to ace a subtle glam look, you can turn heads in this sand-butti printed high slit skirt that comes with a matching bralette and her signature hand-embroidered mirror work jacket.
10. Brocade co-ords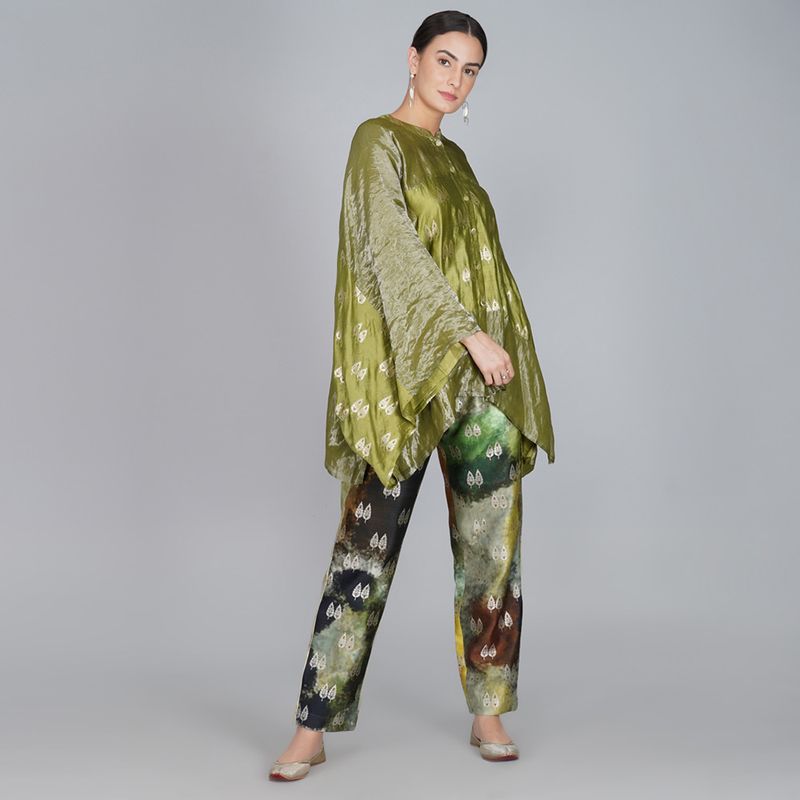 Brocades are a magnificent addition to the wedding wardrobe. A luxurious aesthetic making an innovative comeback, brand Yavi's Melora co-ord sets feature impressive brush strokes in Banarasi brocade accented with handwoven silk and golden zari work.
11. Floral co-ords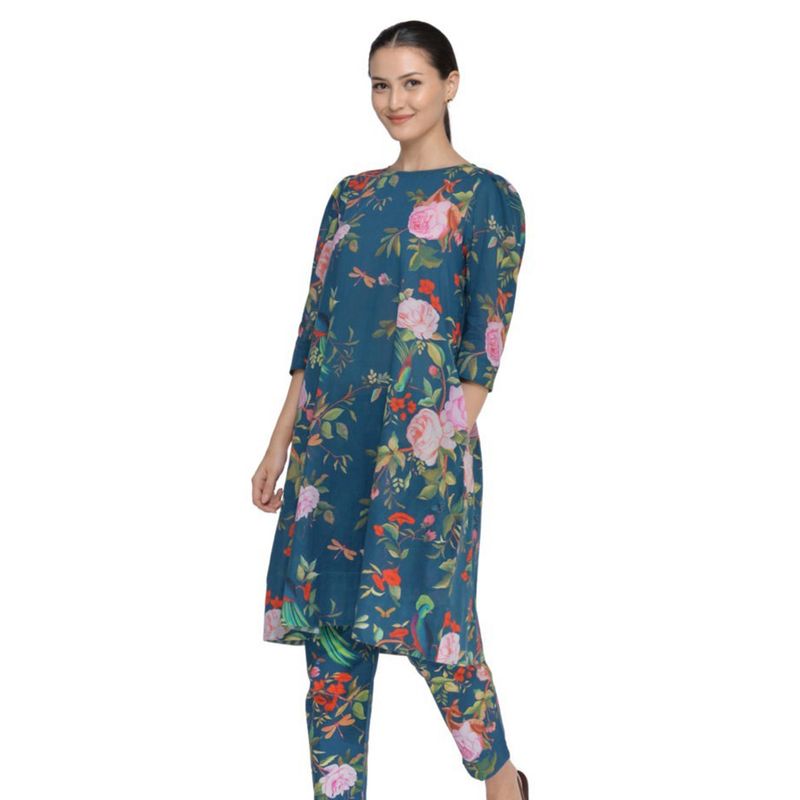 Florals may not be ground-breaking for spring, but come winter, they look ethereal. While pre-wedding aesthetics work mostly around the theme of florals, designer Mrunalini Rao's printed co-ord sets are an easy choice to showcase your impeccable style. The set gets our special attention, thanks to pockets!
12. Psychedelic co-ords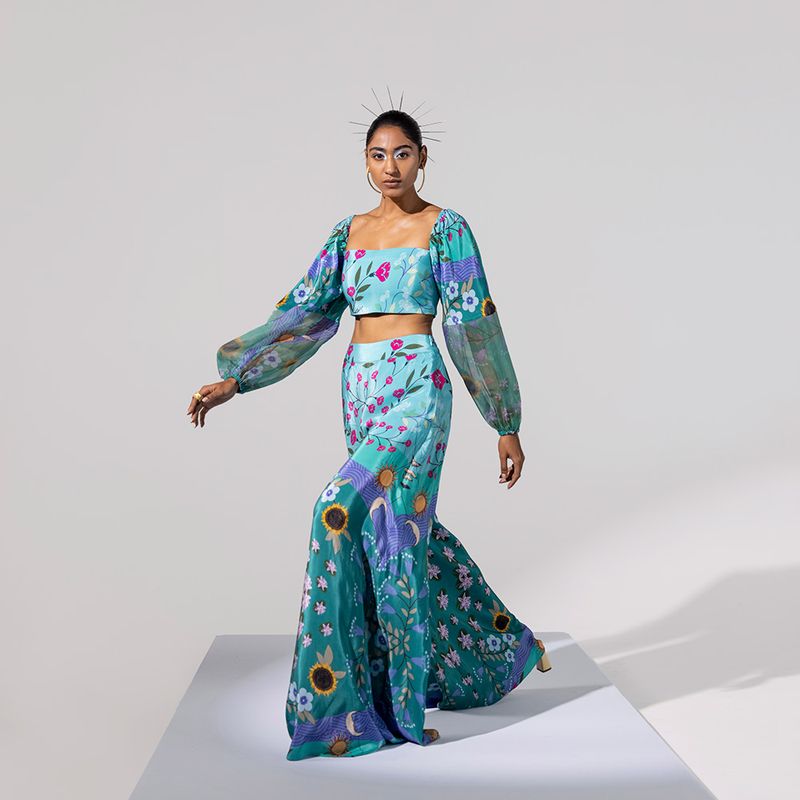 If you enjoy donning a riot of colours, invest in co-ord sets that let you explore vintage vibes through chiffon layers, asymmetric detailing, and whimsical prints. While wedding festivities call for vibrant silhouettes, label Limerick's serene blue set featuring printed, flared pants and a voluminous sleeved top add a new-age style to festive times.
13. Satin co-ords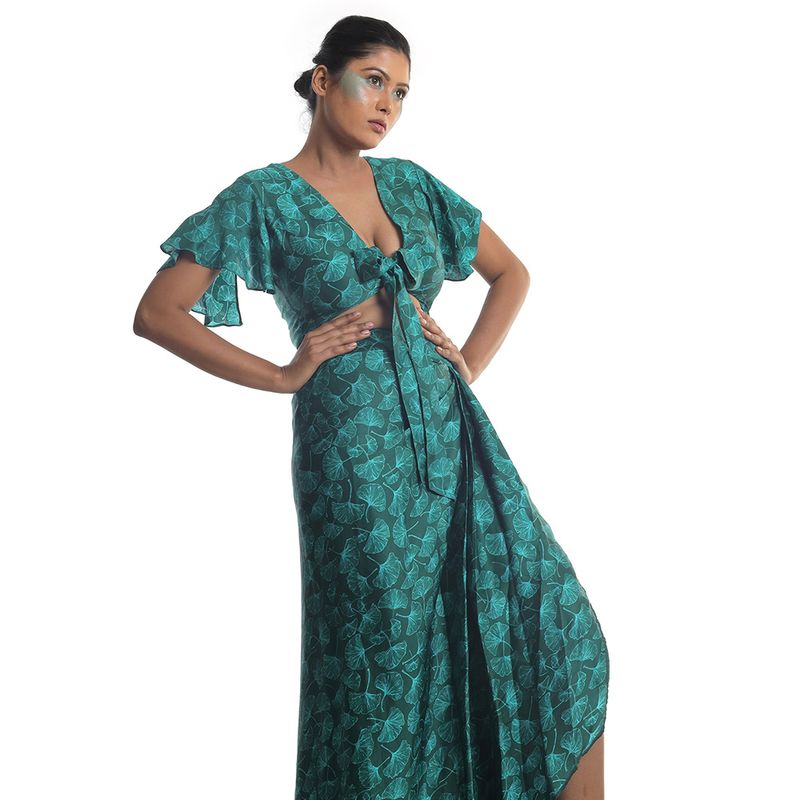 If a beach wedding is on the cards, you have to consider this tropical-looking, dandelion printed co-ord set with a high-slit skirt and tie-up detailed blouse by label Rimi Nayak. It's the perfect outfit for those relaxed vacation cum weddings.  
14.  Chic chanderi co-ords
Lightweight yet luxurious, lustrous yet subtle—the magic of the chanderi fabric knows no bounds. While patrons enjoy the charm and grace of the fabric, brands are keeping this handwoven fabric at the forefront by reviving it in modern silhouettes. Crafted in pacific blue, label Madder Much's co-ord set promises to bestow an opulent aesthetic on the wearer in handwoven chanderi. The timeless appeal of the outfit is accented with the tie up-backless top.
---
Photo: Instagram/Tamanna Bhatia; Featured Brands