Something about the journey of homing on to scintillating perfumes is fascinating. Don't we all have that moment of pride of having a great taste in perfumes when someone compliments us for smelling good or asks us about the perfume we are wearing? It's an extension of our style. Unlike our clothes wardrobe, we are not limited to a particular silhouette, colour, or fabric just because it is flattering to our body type. When it comes to perfumes, anyone can wear anything. It's just a matter of 30 seconds and a couple of spritzes, and you end up feeling stylish almost effortlessly.
The real task is to identify the ones which align with your style. There are pleasantly discreet fragrances ideal for work settings as they don't upset any noses. And then are statement fragrances that draw attention towards you. A mix of both types -- discreet and celebratory -- makes for a balanced perfume collection, but this article is about scents that put you in the spotlight. Whether you like floral, spicy, woody, or aromatic, some new fragrance launches deserve a spot in your fragrance wardrobe for their sheer audacity. A disclaimer: these perfumes can't be ignored, so don't wear them when you want to lie low.
1. Coco De Mer Lodas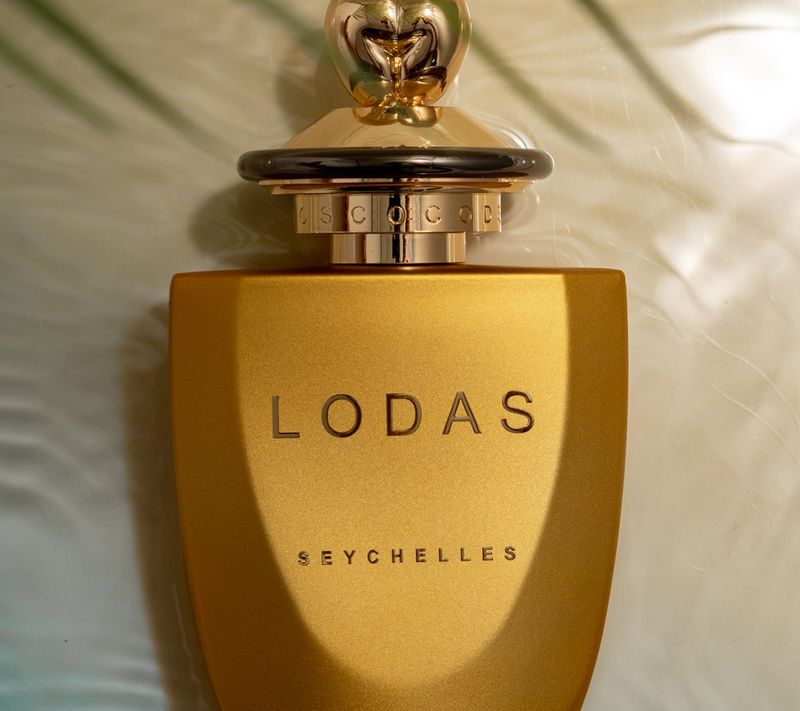 Get transported to the idyllic islands of Seychelles with this unisex perfume made from extracts of the world's largest nut, Coco de Mer, also called the sea coconut. Coco de Mer is listed as endangered species, and the oil is extracted from the husk of naturally fallen nuts. It has an addictive olfactory characteristic that smells pleasingly different. The presence of zesty yuzu and refreshing lemongrass in the top notes with the allure of magnolia, lavender, and pink pepper in the heart notes an outstanding balance to this woody amber-ish fragrance. 
2. Davidoff Reborn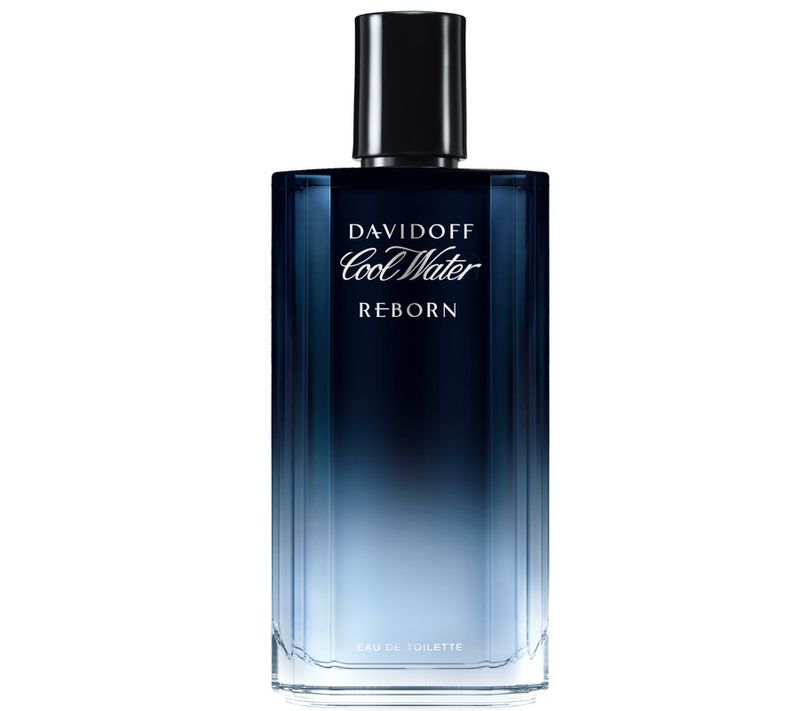 Whether you are looking for a distinct fragrance for yourself or gifting your loved ones, consider the latest offering by Davidoff – Cool Water Reborn. You got to be living under a rock if you are unfamiliar with the cult popularity of the original. A modern aromatic fougere, this fragrance is mindfully created with vegan formula, naturally derived alcohol, and responsibly harvested ingredients. Featuring notes of rosemary vetiver and galbanum, this is a great option to wear whether you are in a work or party mode.
3. Burberry Her Eau de Toilette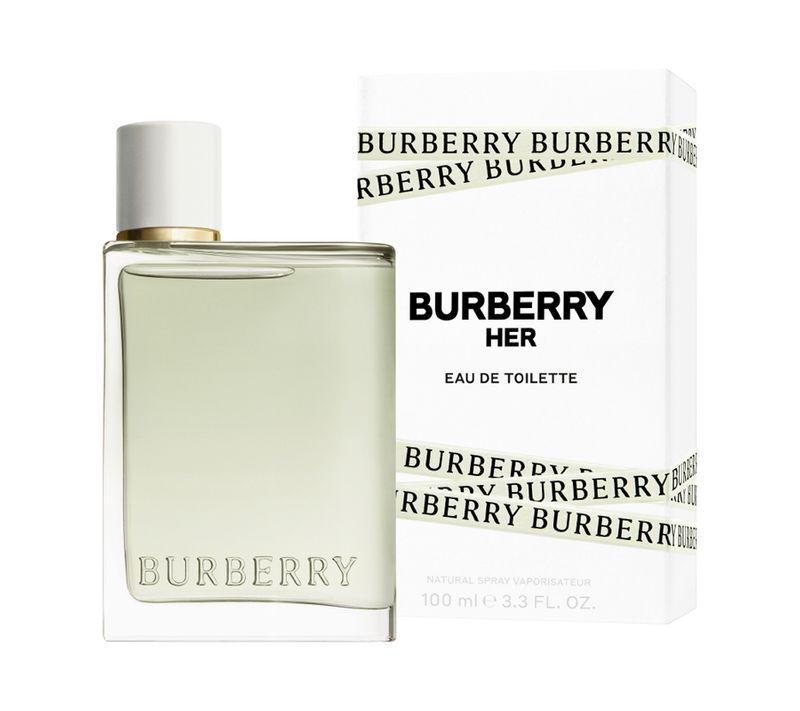 This latest Burberry fragrance, crafted for the free-spirited modern women, is an off-beat floral woody scent captured in a pistachio green bottle. It's a joyful and lively daytime fragrance with a festive floral twist, a blend of peony, crushed berries, honeysuckle and cedarwood. Burberry Her EDT is great to carry with you for holidays and work trips; typically meant for daytime wear, it is also ideal for intimate dinners. Once the top notes settle, what lingers is a scent that is quiet but commands attention.
4. Chopard Happy Magnolia Bliss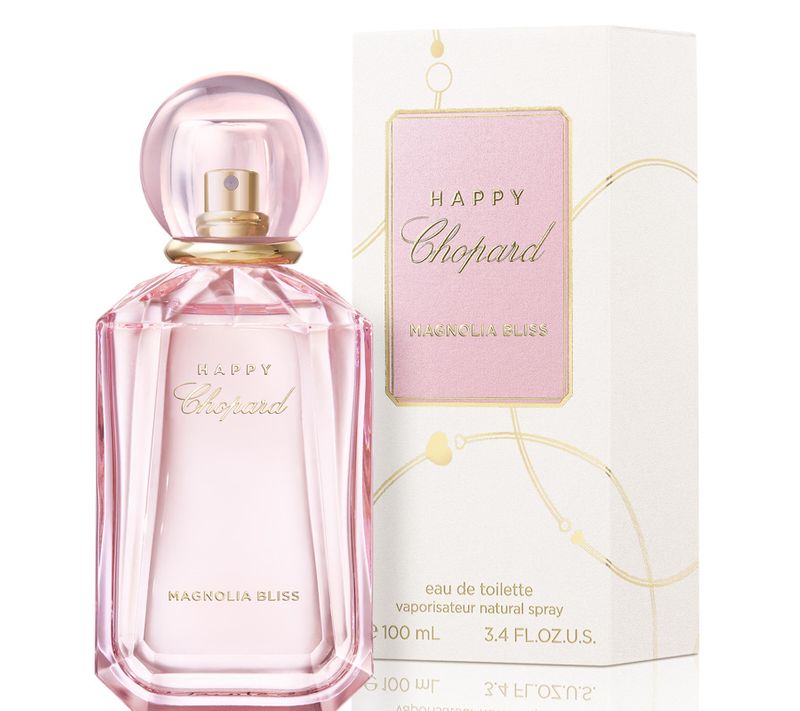 Magnolia Bliss is the newest addition to the famous 'Chopard Happy' fragrance family. Utterly feminine, romantic, fresh and delicate, Chopard Magnolia Bliss, channels the serenity of magnolia. The fragrance opens with sparkling notes of pink grapefruit, Italian mandarin, sweet orange zests, with a hint of pink pepper from Mauritius and Reunion, and Davana sourced from India. Before we move to the base of cedarwood, let's appreciate the Indian connection – Davana's delicious fruity-floral scent – at the heart of the fragrance, which soothes and energises. 
5. Bulgari Allegra Spettacolore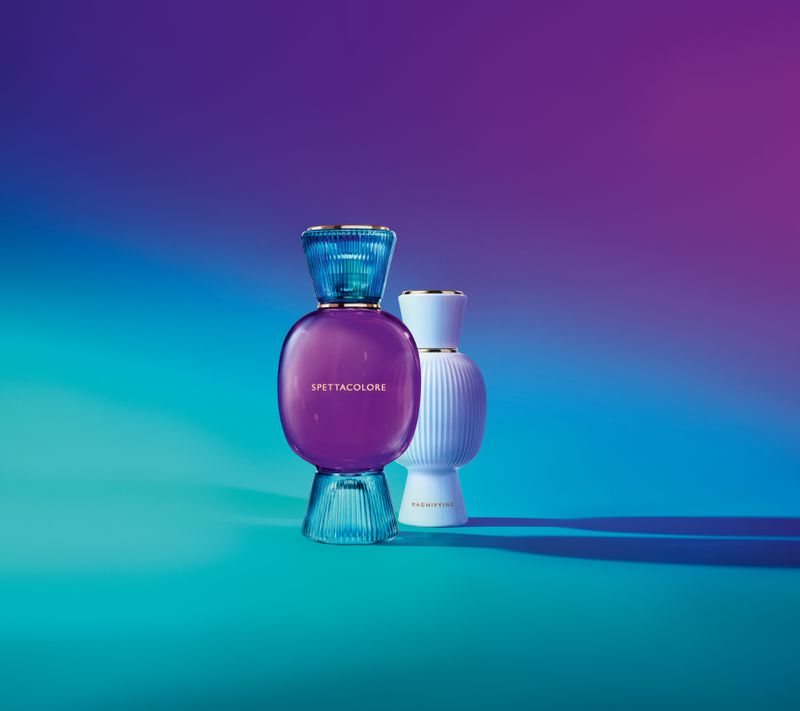 The latest member of Bulgari's prestigious Allegra collection, Spettacolore is a sensual amber-floral scent that evokes joy and pleasure. Featuring iris and myrrh as leading notes, this is not your regular floral evening wear but a hypnotising composition that is as soothing as it is seductive. Its purple bottle with the turquoise cap captures the celebratory spirit of the iconic Festa Della Luce or the Festival of Lights held in Puglia, Italy. 
6. Gucci Flora Gorgeous Gardenia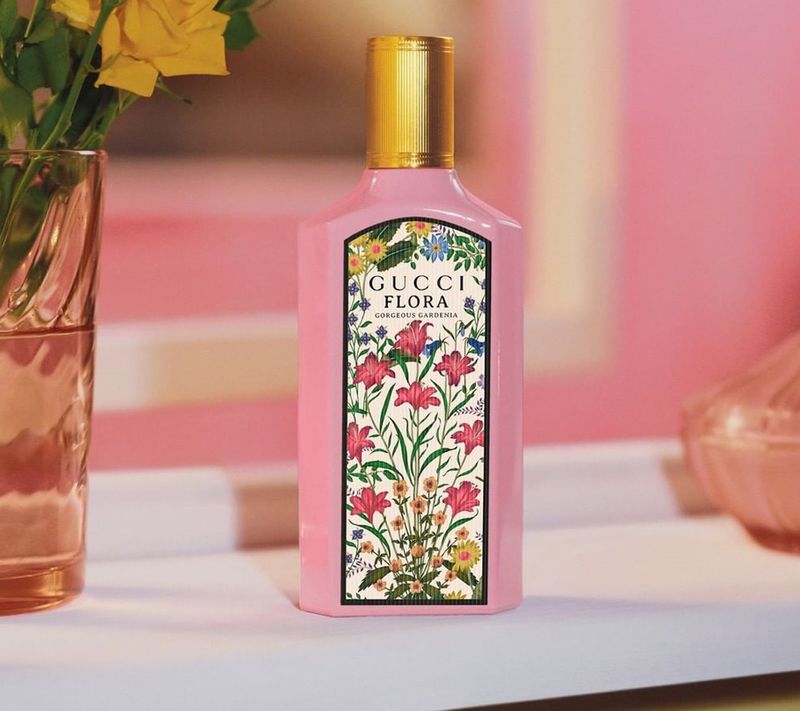 This floral blend of jasmine, mandarin and Gardenia takes you to your happy, safe place. With its notes, you enter an ethereal garden brimming with voluptuous berries, creamy frangipani flower calming white Gardenia, earthy patchouli and a sweet brown sugar accord. Gorgeous Gardenia is a tribute to the lightness of the shrub's first blossom and the addictive richness of it in full bloom. The Gorgeous Gardenia woman exudes a sultry sensuality that is lushly enticing. 
7. Naso Profumi Palo Santo E Limoncello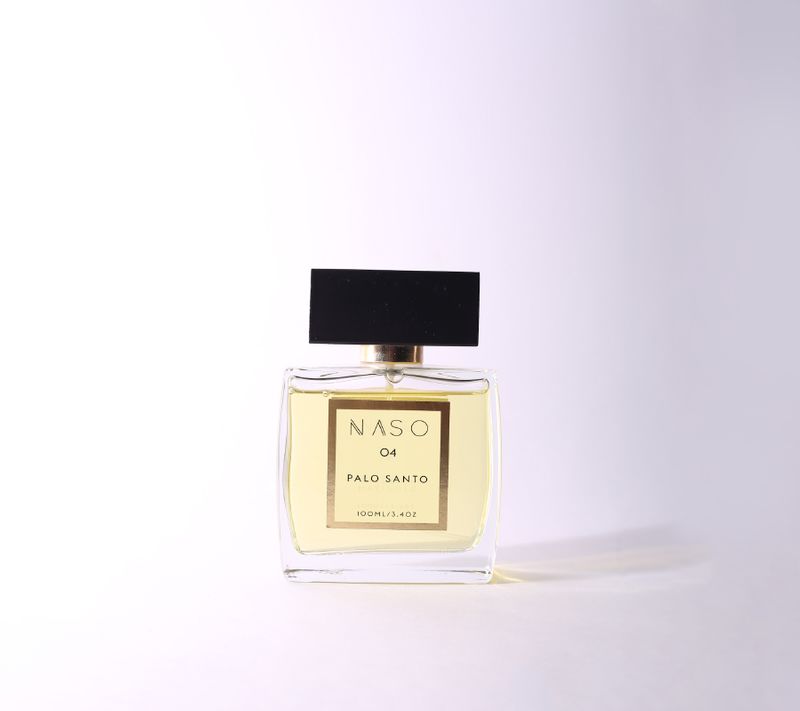 This homegrown luxe fragrance label teleports you to the Italian countryside with its captivating new fragrance- Palo Santo E Limoncello. Inspired by the personal travels of founder Aastha Suri, Palo Santo E Limoncello conjures up a relaxed holiday vibe with notes of lemon, mint, and cedar. It's a refreshing, cheerful and sophisticated unisex fragrant composition apt to liven up sultry summer days and evenings. Why is it unique? Palo Santo, sourced from the native forests of Peru, is usually never used in eau de parfum. 
8. Ajmal Rose Wood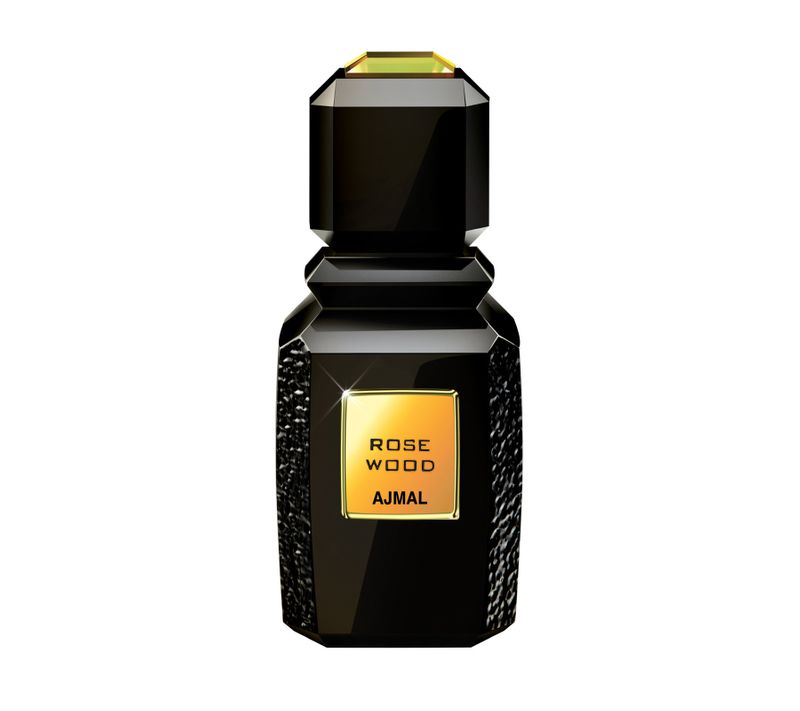 Rose Wood by Ajmal is a unisex spicy woody fragrance with a warm heart of the rose. It's a raw, earthy and, intensely seductive fragrance that opens with top notes of bergamot, clove and orange blossom and moves to a heart of rose, geranium and pink pepper. The formulation is a global bestseller and is utterly hypnotic and incredibly balanced. It's impossible that you are an aesthete and don't fall for this fragrance and the bottle which has a crystal stopper in deep pink.
9. Les Liquides Imaginaires Dom Rosa 
This amber floral fragrance for men and women sparkles with champagne in the top notes along with crisp freshness of pomelo and pear.  At the heart of the fragrance is damask rose with a hint of clove, followed by strong base notes of cedarwood and vetiver. Even for the most nuanced perfume wearers, this fragrance will smell unconventional but in a good way! Though not strong, it's best reserved for evening wear, and intimate dates with loved ones.
10. Kastoor Mirage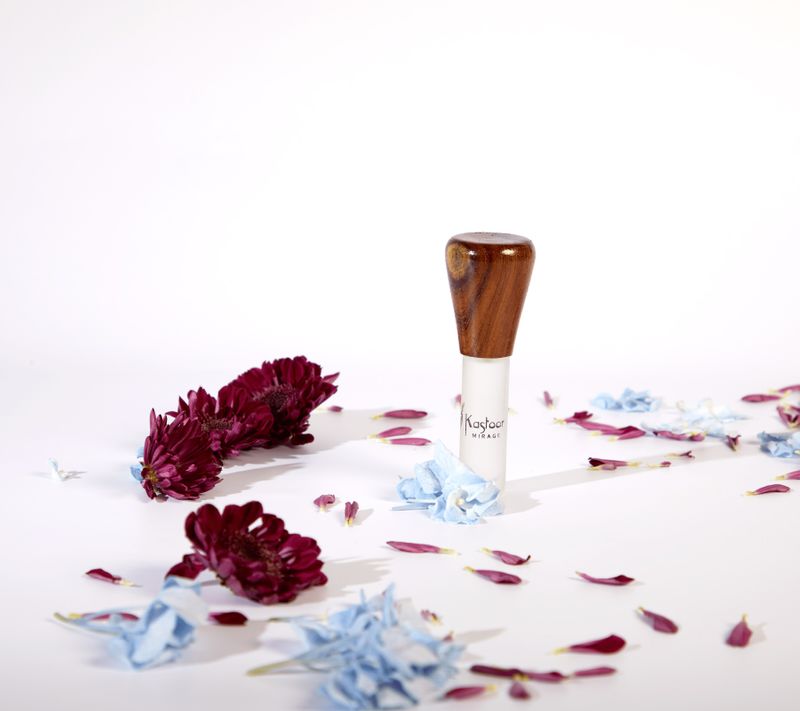 If you would like to try a homegrown brand that channels native scents from India, using the traditional 'Deg Bhapka' method, check out ittars by Kastoor. Frosted glass bottles with a wooden capis a modern take on the traditional perfumed oils used by royalty. Their latest offer – Mirage – has honeysuckle, also known as Madhumalti 'Bel' (an Indian nocturnal creeper), as the hero ingredient. It's light and airy enough to be worn during the day, and sensual enough to be carried off in the evenings. For someone drawn to the sweet magic of white flowers, this is unmissable. 
---
Photo: Shutterstock; Featured brands