It's common to struggle with your hair during the colder months because it's chilly and your hair takes forever to dry. Extreme cold has similar damaging effects on hair as heat, including dryness, split ends, and static. Fortunately, we have put together a crucial hair care survival guide for those chilly days. Read on to find out how to take care of your hair in winter naturally.
Hair care tips for winter
1. Say no to extremely hot showers
When the temperature is low, a steamy shower could be exactly what you need, but hot water can strip your hair of moisture, making it brittle and more prone to splitting. Use warm water to wash your hair, then rinse it out with cold water. It might not be the most comfortable at first, but your hair will thank you.
2. Invest in a humidifier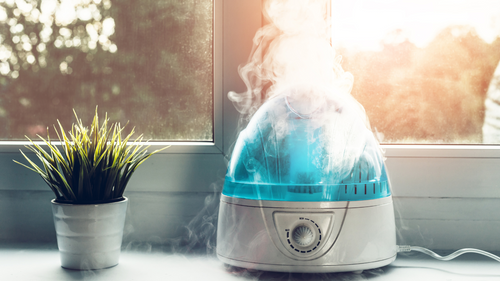 If you have the budget, a quick technique to combat dry hair in the winter is to buy a humidifier. Your home's air becomes extremely dry as a result of the use of indoor heaters, robbing your hair of moisture. A humidifier helps keep the air hydrated and maintain the lustre of your hair.
3. Stay away from heating tools
It's better to let your hair air dry. Your hair loses moisture when you blow dry, which increases the risk of breaking. Drying without heat keeps your hair healthy and lustrous. Lacking time? To allow your hair to naturally dry overnight, try having your shower in the evening. Accept your natural hair, and whenever you can, let it air dry. Heat exacerbates the problem and dries out your hair's strands, which are already delicate in the colder months. During the winter, avoid straightening or curling your hair. Explore new hairstyles including twists, braids, and buns throughout this time.
4. Don't leave your house with wet hair
Compared to dry hair, wet hair is more susceptible to harm. With a moist head while walking outside in the winter, hair might freeze and break. Although air drying is preferred, it's preferable to blow dry your hair rather than venture outside with a soggy hair-do.
5. Pamper yourself with an oil treatment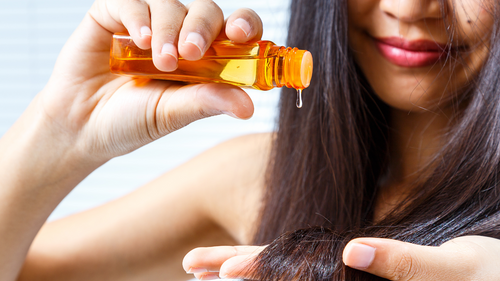 Use an oil-based hair treatment to replenish moisture when winter causes damage to your hair. To rapidly revive dry, damaged hair, pick a leave-in product that is lightweight and contains argan oil. For everyday moisture replenishment and protection, apply nourishing hair oil to the ends of your hair.
6. Say yes to deep conditioning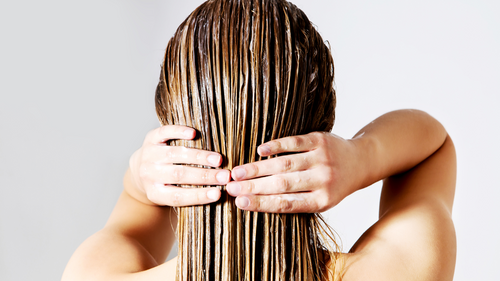 For winter hair care, moisture retention is key. To restore moisture and counteract the effects of hot styling tools, interior heating, and chilly winter winds, use a leave-in conditioner once per week. When your hair is exposed to chilly weather, static hair is frequently the result. Using a leave-in conditioner to keep hair moisturised will help protect it.
7. Avoid washing your hair everyday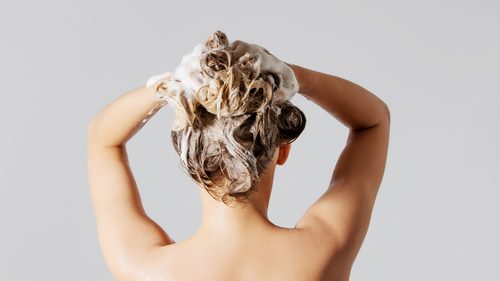 If you wash your hair every day, it's time to try something different. Your hair will lose natural oils that keep it nourished and preserved if you overwash it. The winter is particularly bad because we need those oils even more so.. Consider prolonging the interval between washes as much as you can. Change this to every other day if you regularly wash your hair daily. Try every three days if your hair is still really dry. Using a dry shampoo is another approach to help prolong the interval between washes. The hair shaft is widened by dry shampoo, which also revitalises your hairdo. Additionally, it will keepyour hair looking and smelling good.
8. Apply a hair mask weekly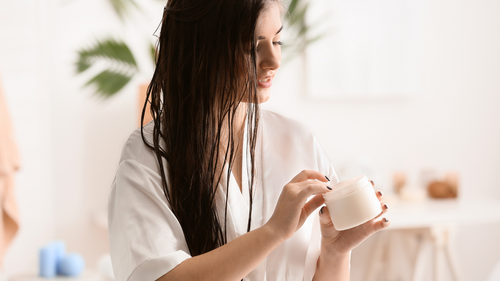 Weekly hair masks can significantly improve the condition of dry, damaged hair, just as weekly face masks are necessary for healthy skin. They can counteract the effects of dryness while ensuring that your hair is well-protected throughout the year. Utilising a hair mask is quick and simple. They work well and have a tonne of advantages for the health of your hair. The benefits of hair masks include smoothing, moisturising, and adding shine.
9. Get a trim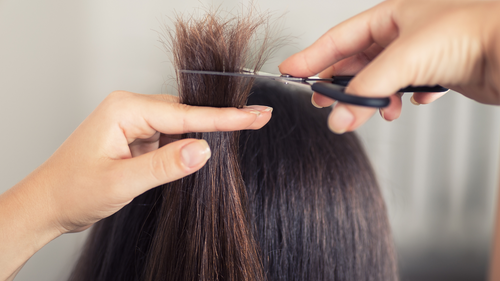 A smart strategy to preserve the health of your hair and keep your locks looking young is to trim your hair every four to eight weeks. To lessen the likelihood of developing dry, split ends, trim the bottom of the hair by half an inch.
10. Sleep on a satin pillowcase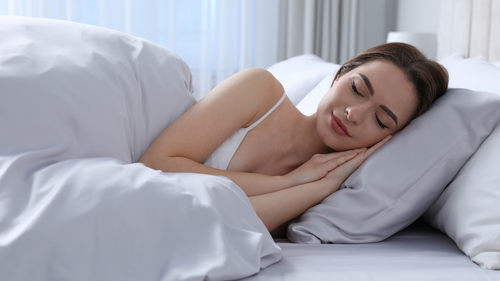 Your hair dries out in cold weather, making breakage more likely. So, sleep on a satin pillowcase. Ideally, this haircare tip is great for any weather, but it's crucial for haircare in winter. Using a dry oil spray before you sleep will help you prevent static electricity and it will also keep your hair nourished. Remember to use a dry oil that is light and contains natural oils that nourish hair and restore its lustre.
Remember to follow separate monsoon haircare tips once the first sign of rains come in. Additionally, if you're a bride-to-be, there are some special pre-wedding haircare routines that you can follow so that your hair shines on your big day.
---
Photo: Shutterstock