There's more to building a home library than just getting a bookshelf and arranging your books on it. True bibliophiles will appreciate a nook in the house meant solely for their favourite pursuit — getting lost in the world of words. Those who have an extra room to spare can transform it into a reading haven entirely. But those who don't, need not despair – with enough creativity and imagination, you can convert any unused corner in your home into a dedicated area for reading. So, if you're all set to have your very own home library, here are some ideas for creating reading areas in your home.
1. Find a quiet space
If you want to create a reading area in your home, you'll need to identify a spot that's away from the bustle and activity of your house. Besides, whether you're an avid reader or not, everyone needs a dedicated corner for me-time. It helps unwind your mind, body, and soul. Bookworms will want privacy with their favourite book after a long day. So, make sure your home library is located in a quiet corner of your house.
2. Comfort is essential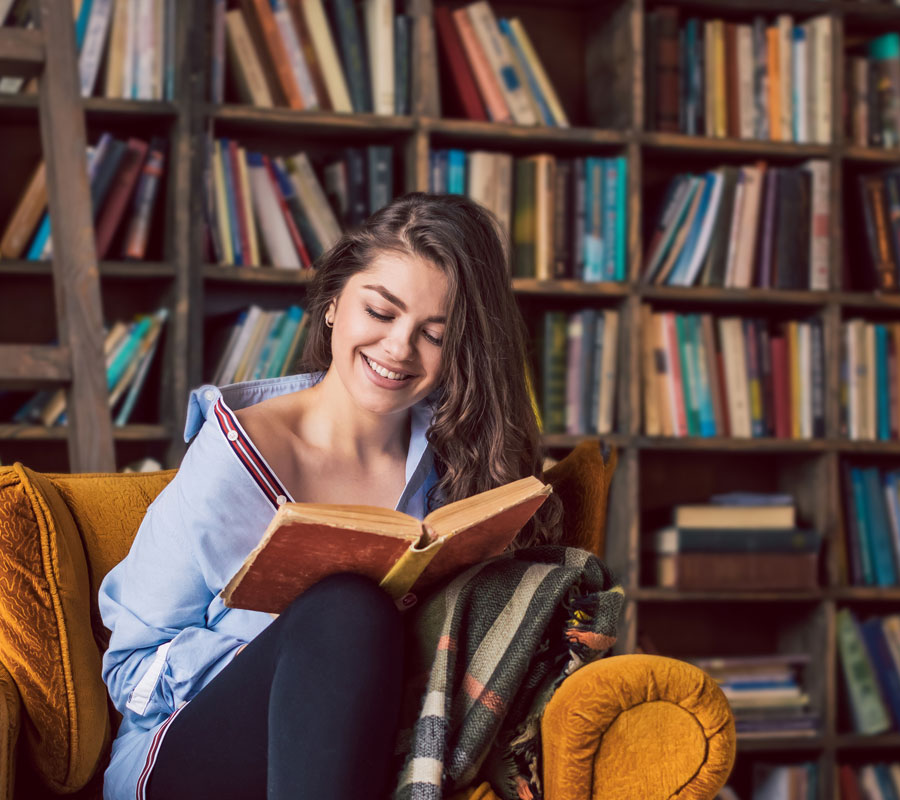 Considering you will spend many hours in your home library, you need to ensure comfort. Think soft seating options that will be easy on your back and posture. Big pillows, bean bags, floor cushions, oversized chairs or couches should do the trick. Add a soft comforter or woven throw pillow and you'll never want to leave your home library. If you want your home library to double up as a study, you can add a desk and chair.
3. Make room for plants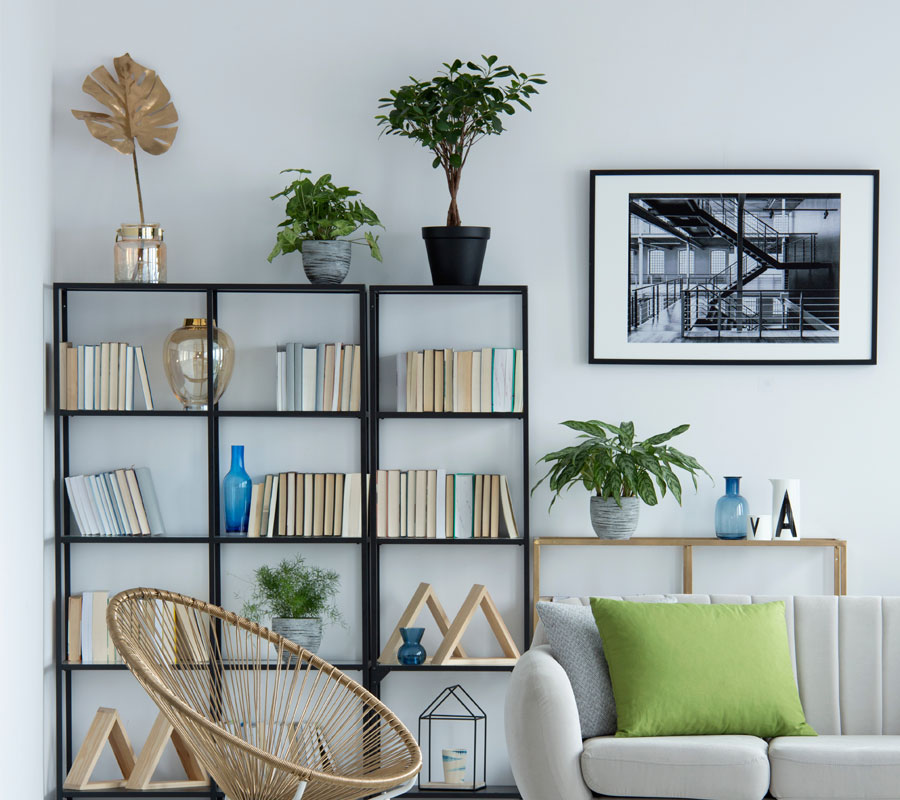 While reading needs no human company, you can always have some plant friends around in your home library. Besides adding a natural touch and splash of green to your reading nook, plants also help to make the space calming and relaxing. Depending on the space you have available, you can go for small plants that can sit on your bookshelves or a larger indoor plant in a decorative pot.
4. Large windows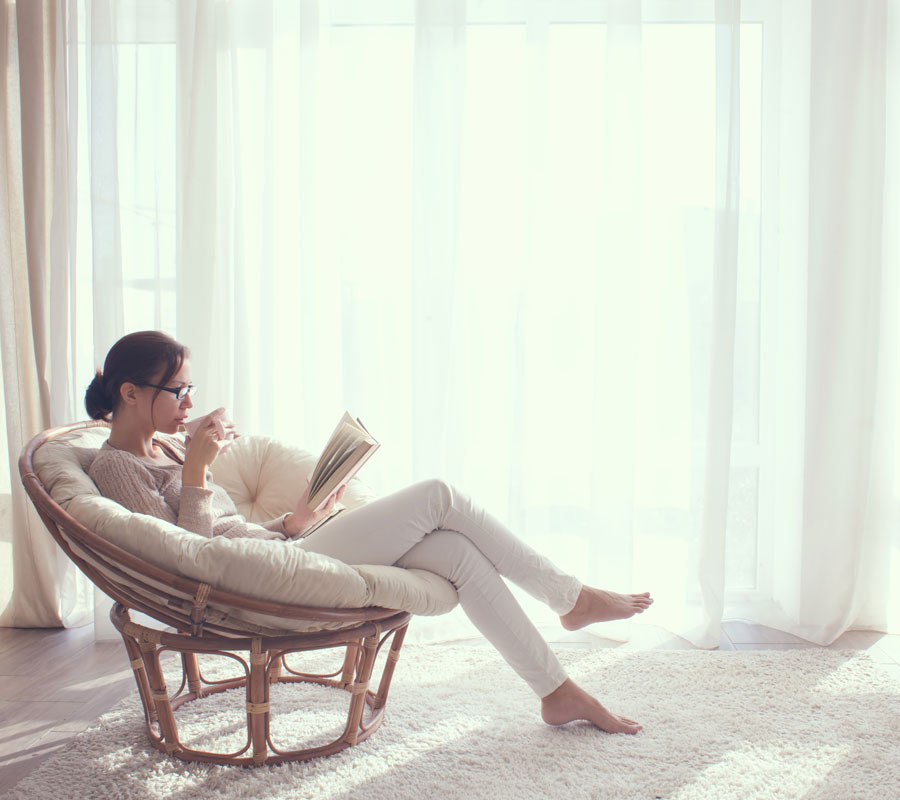 The home library or reading area needs to be well lit for a pleasant reading experience. Ensure the room has large windows to allow in plenty of natural light. It also helps get fresh air into the room and keep it well ventilated. If you're creating a reading corner, plan it so that your seating is near the window. 
5. Add some artwork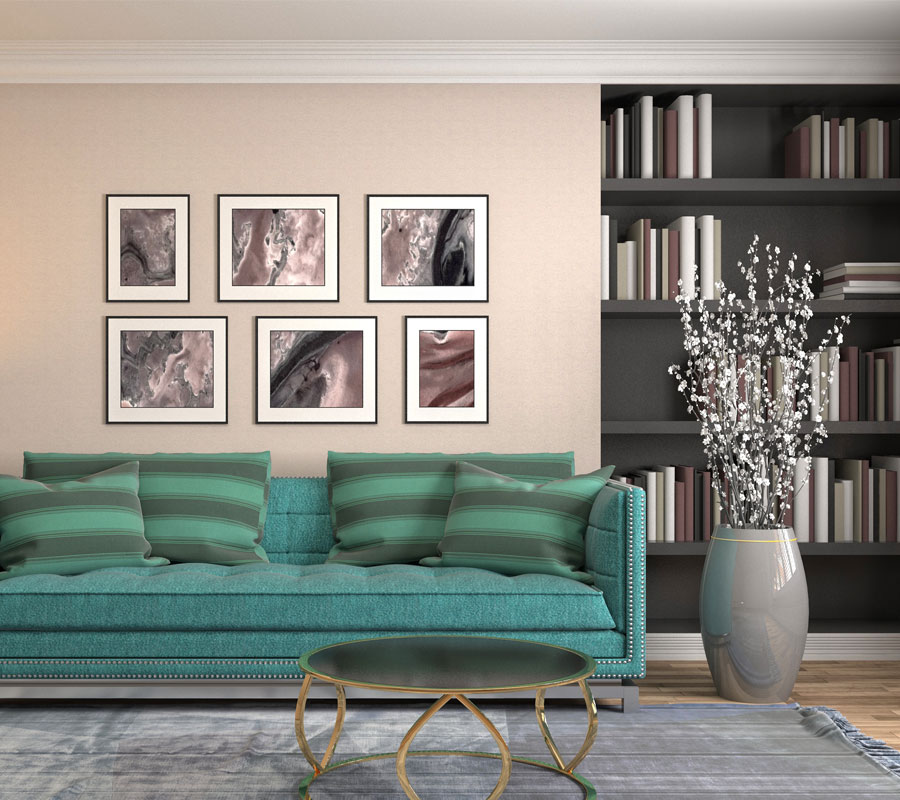 Art can give any space an instant uplift, and the home library is no different. Adorning the walls in your reading area with the art of your choice is a great way to personalise it. If your interest in art doesn't compare to your love for reading, you could also get customised framed posters of your favourite book covers.
6. Get the room's colour right
Home library design ideas are all about creating an environment that's relaxing enough to read and focus on the words. A room's colours impact our concentration more than we realise. So, choose non-distracting colours to create the right atmosphere for your reading space. Opt for soft palettes like pastel colours and gentle tints to invite a sense of calm to the room. 
7. Lighting options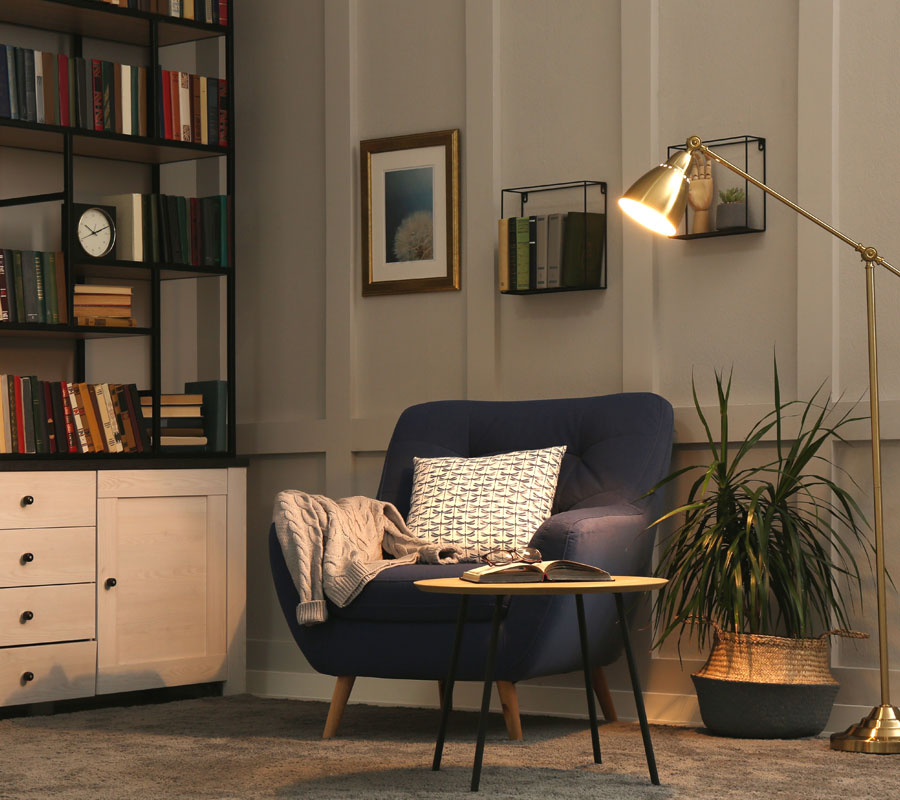 While natural light from the windows should see you through the day, you will need ample lighting if you like to read into the night. Place a few floor lamps around the room to provide a soothing glow. You can choose between stationary lamps and adjustable reading lamps, which are great for readers who move around during their reading sessions.
Photo: Shutterstock