Shruti Haasan may have the heavy burden to bear of being the daughter of veteran and award-winning actors Kamal Haasan and Sarika, but after 12 years of being in the entertainment industry, she has earned respect, admiration and popularity on her own merit. Through her body of work, which includes 3 (2012), Ramaiya Vastavaiya (2013), Gabbar Is Back (2015), Putham Pudhu Kaalai (2020), and Krack (2021), Shruti Haasan has showcased her versatility as an actor in Hindi and south cinema and continues to do so even today.
Switch to her social media, Instagram to be precise, and Shruti's impressing fans and followers with her music – an art form she has reconnected with during the lockdown. Watch her IGTV videos to get a glimpse of her vocal range and piano skills and scroll through her posts and bookmark a few uber glam looks to stay on-trend. And while you're at it, get inspired by this woke millennial's journey of self-exploration and de-stigmatising women's health issues. 
An aspect that's undeniably attractive about Shruti Haasan is her ability to never stop learning and evolving – not just as an artiste or fashionista but also, an individual. In-between all these and shooting for her upcoming movie Salaar with actor Prabhas of Baahubali fame, and a web series based on the novel The Bestseller She Wrote with Amazon Prime alongside actor Arjan Bajwa and Mithun Chakraborty, Shruti has also taken the time out for an online clothes sale for charity and promoting circular fashion.
Shruti has associated with Salt Scout's Dolce Vee, an online thrift store where Bollywood stars do their closet cleanse for a cause, to auction pieces from her closet. The proceeds from this sale will go to the Bal Asha Trust, a Mumbai-based adoption agency and children's home.
Zee Zest spoke to Shruti about this initiative and during our conversation, the actor couldn't stress enough about the importance of giving back and the idea of circular fashion. If these pieces of Shruti's clothing are bought instead of newly manufactured ones, it would save over 4.4 lakh litres of water, and an amount of carbon that is required for driving an average car for over 1900 km, she informs us.
Edited excerpts:
1. How would you describe your style? 
I would say that my style is pretty much an extension of who I am. I'm quite experimental. I do like comfort, but I always gravitate towards something that's a bit alternative. I tend to mix high street with couture brands and it is inspired by comic books, always!
2. Who is your fashion hero?
I love Cate Blanchett, she's one of the most inspiring actors. I think Cate Blanchett's red carpet style is so fascinating, I love how beautifully she has experimented with fashion. 
3. Who is your favourite designer of all time? 
My fashion hero of all time is Alexander McQueen. I think he's an all-time genius. I love how he has brought art, fashion, and subculture together.  
4. How have your thoughts on fashion/beauty evolved with time? 
I think over time, especially since the lockdown, sustainability, recycling, and repurposing fashion has been on top of my mind. And that's because, I think, a lot of us have had time to look at our wardrobes and realise, we don't use so much, or we don't recycle it, or we don't share it.
I believe in donating clothing, and I believe in reusing my old pieces in a new way. Circular fashion is important. It's important to reuse and continue that cycle and not just toss clothes away with fast fashion.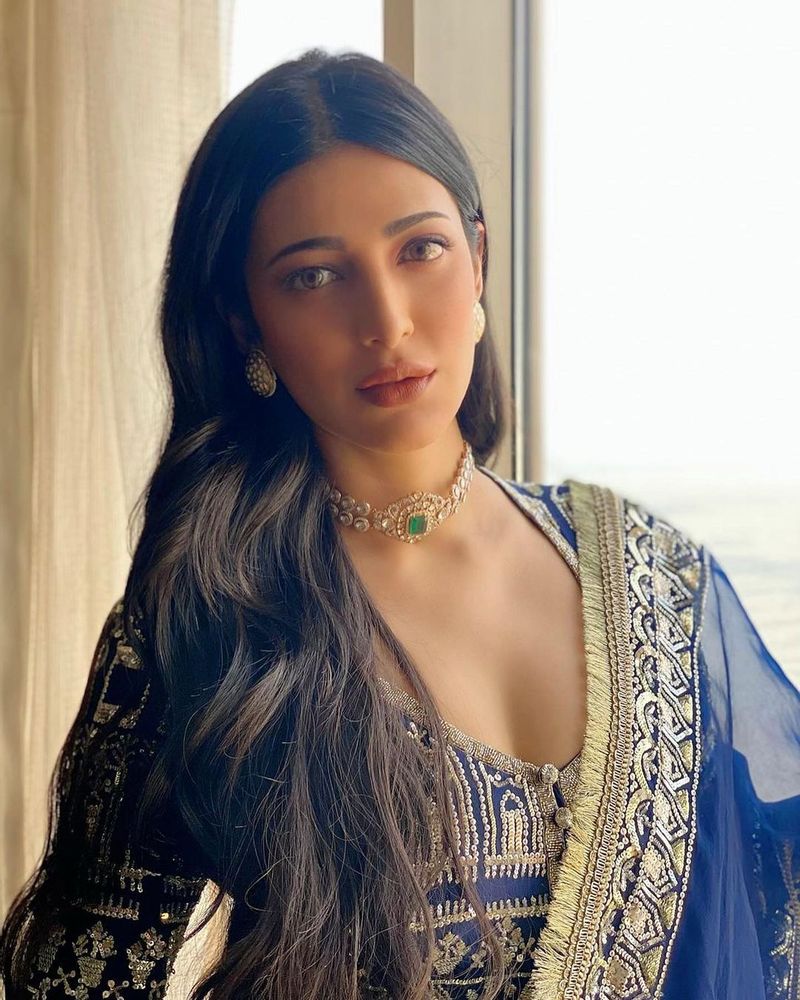 5. Do you have any style tips for those who will be buying your ensembles? 
For those buying my clothes, I would like to say that I'm very happy that my clothes will have a lovely home. As for style tips, I leave it up to you to style the clothes however you want –stay true to your style. We all need to be true to who we are in fashion and life.
6. What are your thoughts on mindful consumption? 
I believe that consumers have the power to change the markets, and sustainability is the future. As someone who has researched this as much as I can, I also believe that we need to stop promoting fast fashion and sub-standard garments that can be used and thrown out without being repurposed—they are dangerous for the environment. These clothes also have no emotion, sentimentality or a story that each piece of clothing carries. I'm so happy that Dolce Vee will be sharing some of my clothes and not letting them fall away.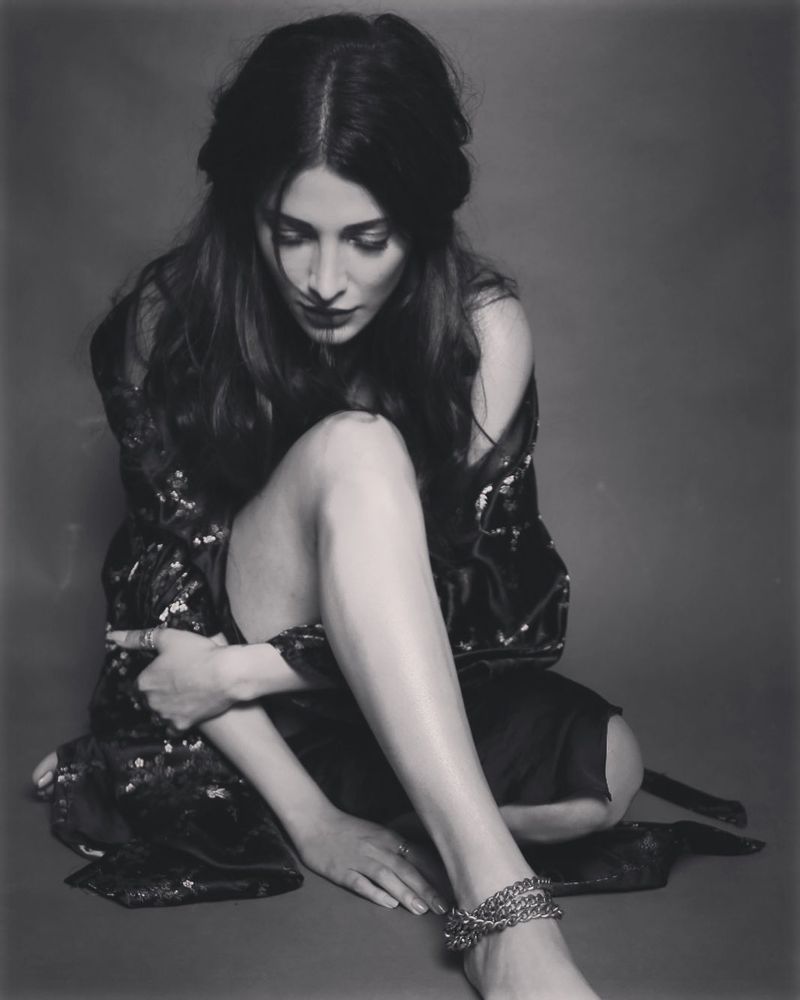 7. What are the three things you do every day to promote a sustainable lifestyle? 
Starting with, we have a recycling bin at home. I try to repurpose as many things at my home as possible - whether it's my furniture or clothing items. Also, I try to use my car as little as possible. I try to ensure that we contribute even in the smallest of ways. 
8. Tis' the season of not just giving but also celebrating, so what are your plans for Christmas this year?  
I don't have any Christmas traditions. I believe in putting up my tree, it's something I enjoy very much. This year, I put up my tree super early because I was excited about Christmas. For me, it's about spending time with friends, not necessarily something fancy or a party.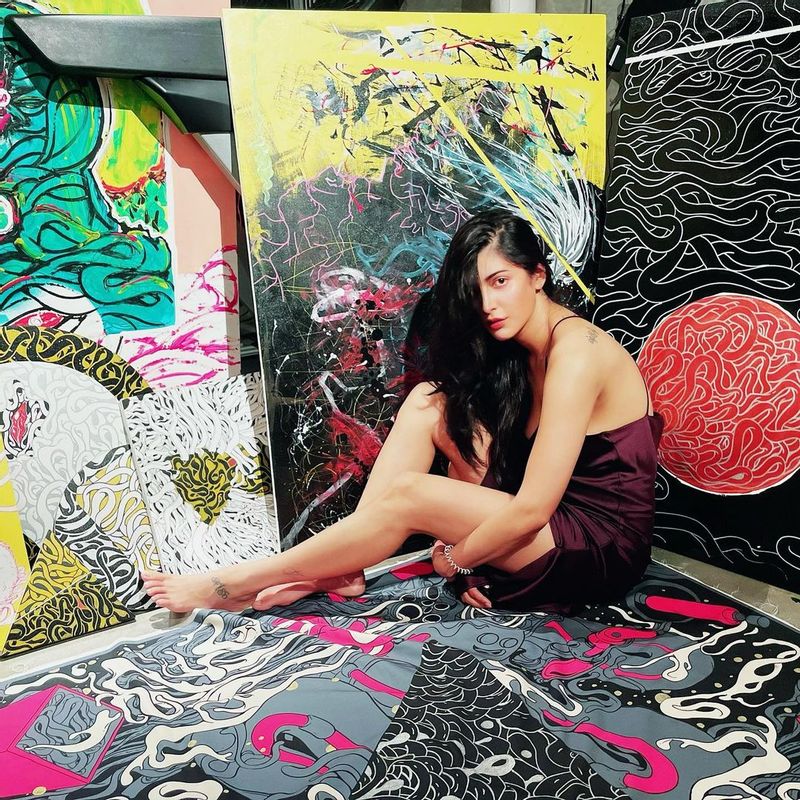 9. As the year 2021 ends, tell us a few of the silver linings to 2021 that you see yourself carrying into 2022.
Since we've all had a lot of time to reassess our lives, our goals, the people we choose to keep around us, and the energies we want to attract. So, I want to take that positivity into the new year because the past two years have been very humbling for us.
10. What are you looking forward to in 2022 that perhaps you missed this year?
I look forward to international travel opening. I understand that it can't, but the idea of travelling abroad is so stressful now with all the restrictions, so whether that happens next year or the year after that, I really look forward to it.
---
Photo: Instagram and Facebook/Shruti Haasan