"The habit of reading is the only enjoyment in which there is no alloy; it lasts when all other pleasures fade." — Anthony Trollope
With every new year, most people make resolutions to start reading or read a particular number of books. But, let's face it: just like other New Year's resolutions, they fade into obscurity like a broken promise to yourself. There is no denying that reading is a good habit and has several advantages, especially for your mental health.
Reading can help you think more deeply, learn more about different subjects, enhance your abilities, calm your nerves, and generally help you progress in life. Whatever your industry or interests, it's critical to establish a continuous rhythm when it comes to reading.
If you want to make reading a habit, we've got you covered. We've put together some practical strategies you can use, especially if you're always lagging behind on your reading resolutions.
But before we begin, you must first have a strong desire to read and learn. Consider reading as a pleasurable, transformative activity that will have a lasting impact on your quality of life. With this viewpoint in mind, you'll become more proactive about the books you read by establishing a baseline in your life that needs development and formulating a plan to improve certain areas by reading the relevant books. Here are some suggestions to help you develop a more persistent reading habit:
1. Create a reading list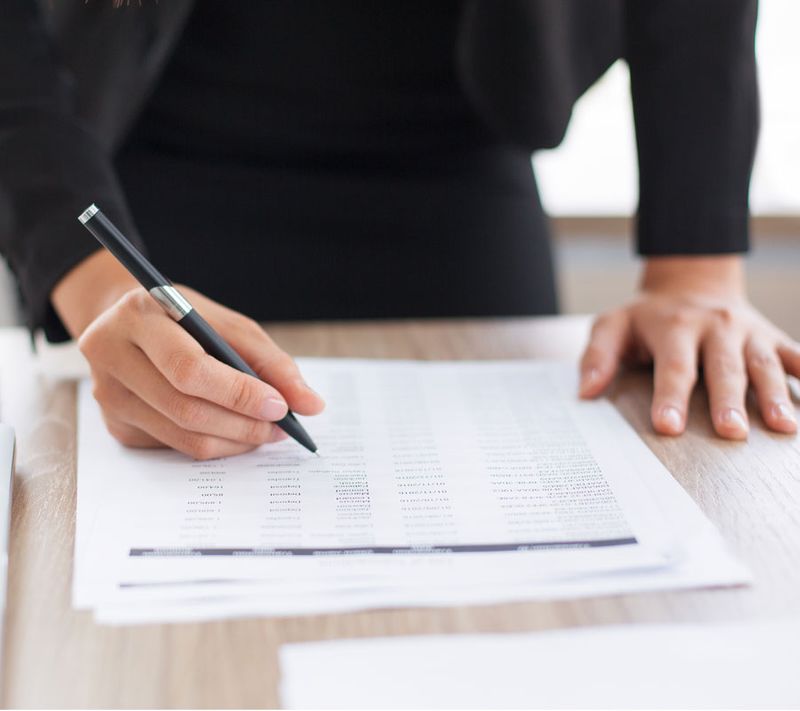 "He that loves reading has everything within his reach."— William Godwin
Begin by compiling a list of books that you want to read. You may, for example, make a list of novels you've always wished to read but never got around to, or a list of books you ought to read to learn more about a subject that interests you. Being selective about your reading list can help you concentrate on your end goal and refrain from picking every book you come across. Ask your friends and colleagues for reading suggestions. Keep a journal, notepad, or excel spreadsheet with a list of books you want to read each week, month, or year. You can also find a plethora of suggestions on the internet. Goodreads.com is a fantastic resource for finding reading lists based on genres that you like.
2. Establish a reading objective
"To learn to read is to light a fire; every syllable that is spelt out is a spark." – Victor Hugo
Setting a goal is a crucial step in developing a reading habit. This objective should be stated clearly, with a specific purpose in mind. Consider how a steady reading routine might help you develop in several aspects of your life—including spirituality, education, work, partnerships, and much more. This way you'll be inspired to continue striving till you achieve your objective.
3. Make a reading schedule
"Employ your time in improving yourself by other men's writings so that you shall come easily by what others have laboured hard for." – Socrates
You should incorporate reading into your day to ensure that you read on a regular basis. You can make time to read as soon as you wake up in the morning, during free time at work or school, before retiring to bed, or even during lunch breaks. Develop a habit to read during brunch for starters and even dinner if you eat alone.
4. Find a good place to read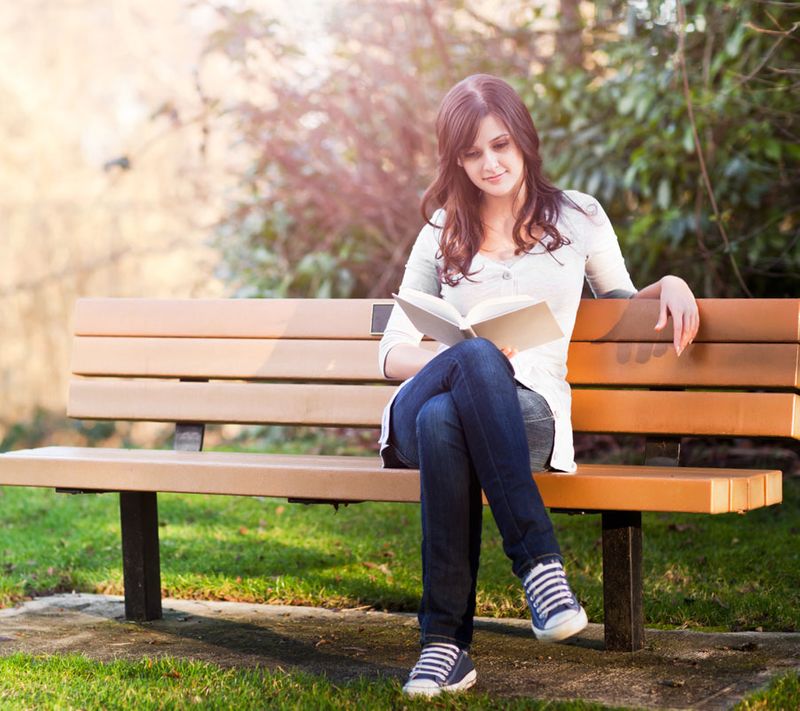 "What better occupation, really, than to spend the evening at the fireside with a book, with the wind beating on the windows and the lamp burning bright." – Gustave Flaubert
Finding a suitable spot to read will assist you in reading more and establishing good reading habits. Start by identifying a comfortable, distraction-free environment. You might read on your bed, a comfy chair or sofa, a nearby park, or of course, the library.
5. Remove all distractions
"There's no friend as loyal as a book." — Ernest Hemingway
Turn off the TV and put your phone on silent to remove any interruptions that might be intruding on your reading time. If you really want to read more, consider watching less TV or surfing the web. You might find this a little difficult—but remember, every moment you spend on the internet or watching TV is a moment you could be reading.
6. Maintain a journal
Your reading journal, like the reading list, should not only include the description and author of the books you're reading, but also the dates you started and finished them. Even better, write your views about the book in a comment beside each one. Going through the journal after a few months and looking at all the amazing books you've read can be really fulfilling. In the journal, you can also scribble your favourite quotes and record any ideas or comments you have on the books you've read. You can review these at a later date to jog your memory or come up with new ideas.
7. Read multiple books at the same time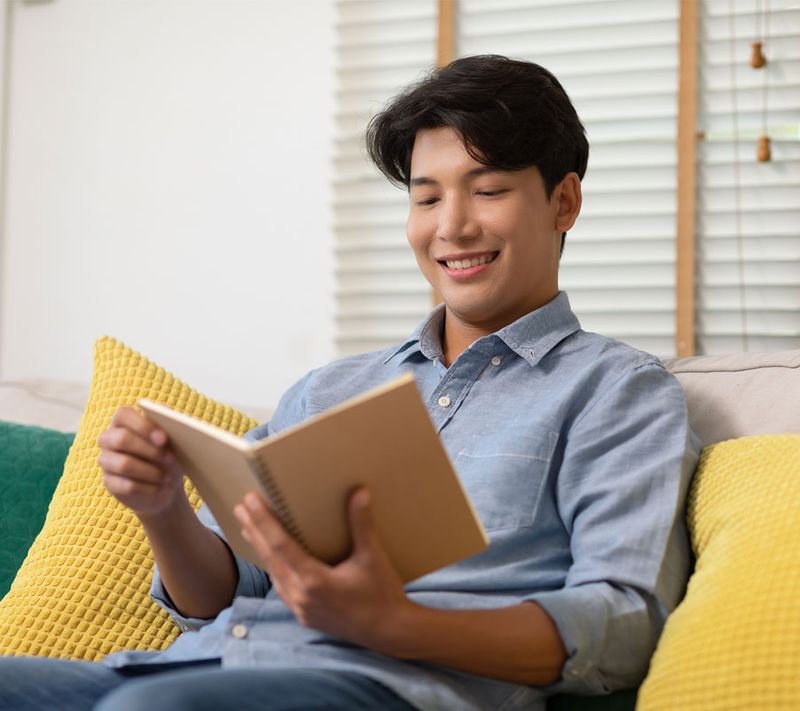 "So many books, so little time." – Frank Zappa 
There is no rule that suggests you must stick to only one book at a time. If you enjoy reading many novels at once, go ahead and pick up multiple books to read together. In case you get bored or tired of a particular novel, you can simply move on to the other one for a change of pace. Reading fiction along with non-fiction books is an excellent way to go about this.
8. Replace other forms of entertainment with reading
"No entertainment is so cheap as reading, nor any pleasure so lasting." –— Mary Wortley Montagu
It's a good idea to replace other sources of enjoyment with reading in order to read more. Instead of viewing shows or movies, playing games, or simply scrolling through your Instagram feed—read a book. You'll be able to read a lot more books each year as a result.
9. Find a reading buddy
"We read to know we are not alone." – C.S. Lewis
Finding a reading partner with a passion to read can help you fulfil your reading objectives. A book club will help you stay motivated and make you feel empowered. Reading get-togethers also allow you to talk about what you've read as well as come up with additional ideas.
10. Invest in reading tools
"Books are lighthouses erected in the great sea of time." – E.P. Whipple
When it concerns functionality, investing in the correct devices that will set the standard for an improved reading routine is essential and will encourage the habit of reading books. If you enjoy reading printed version books, consider creating a comfortable reading space with a table and seats to allow you to stay focused. You will gradually become acclimated to the environment and look forward to your reading time as a result.
Mobile apps, tablets, news aggregators, eBook users, and other web tools perform brilliantly for the majority of people today. Because we live in a digital era, most people want to always have their mobile devices with them to help them achieve their objectives. Determine which tools are most beneficial to you and make an investment in them.
---
Photo: Shutterstock