Did you know that the jelly-like panchamritham served at the renowned Arulmigu Dhandayuthapani Swamy temple in Palani, Tamil Nadu was accorded a GI Tag in 2019 or the fact that brinjal gothsu (a thick brinjal gravy) is a special offering at the Thillai Nataraja Temple in Chidambaram? The fact that there are at least three temples in India that offer bhog or naivedya during the period of the eclipse is a revelation too.  And these are just some of the many fascinating facts revealed in Sujata Shukla Rajan's book Bhog Naivedya: Food Offerings To the Gods. 
Published in May 2021, the book explores the rich heritage and culture of naivedyam or bhog offered in Indian temples. It delves into the nuances of these offerings and decodes the rituals and stories associated with them. It also covers some of the important legends associated with the temple deities and includes recipes of some of the offerings. 
A chartered accountant by qualification, Shukla has been fascinated by food and its innumerable flavours since childhood. Her passion for travel has taken her to different countries as well as several regions in India.  We spoke to her to delve more into temple foods, rituals, and the kitchens where bhog is prepared.  
Excerpts from an interview.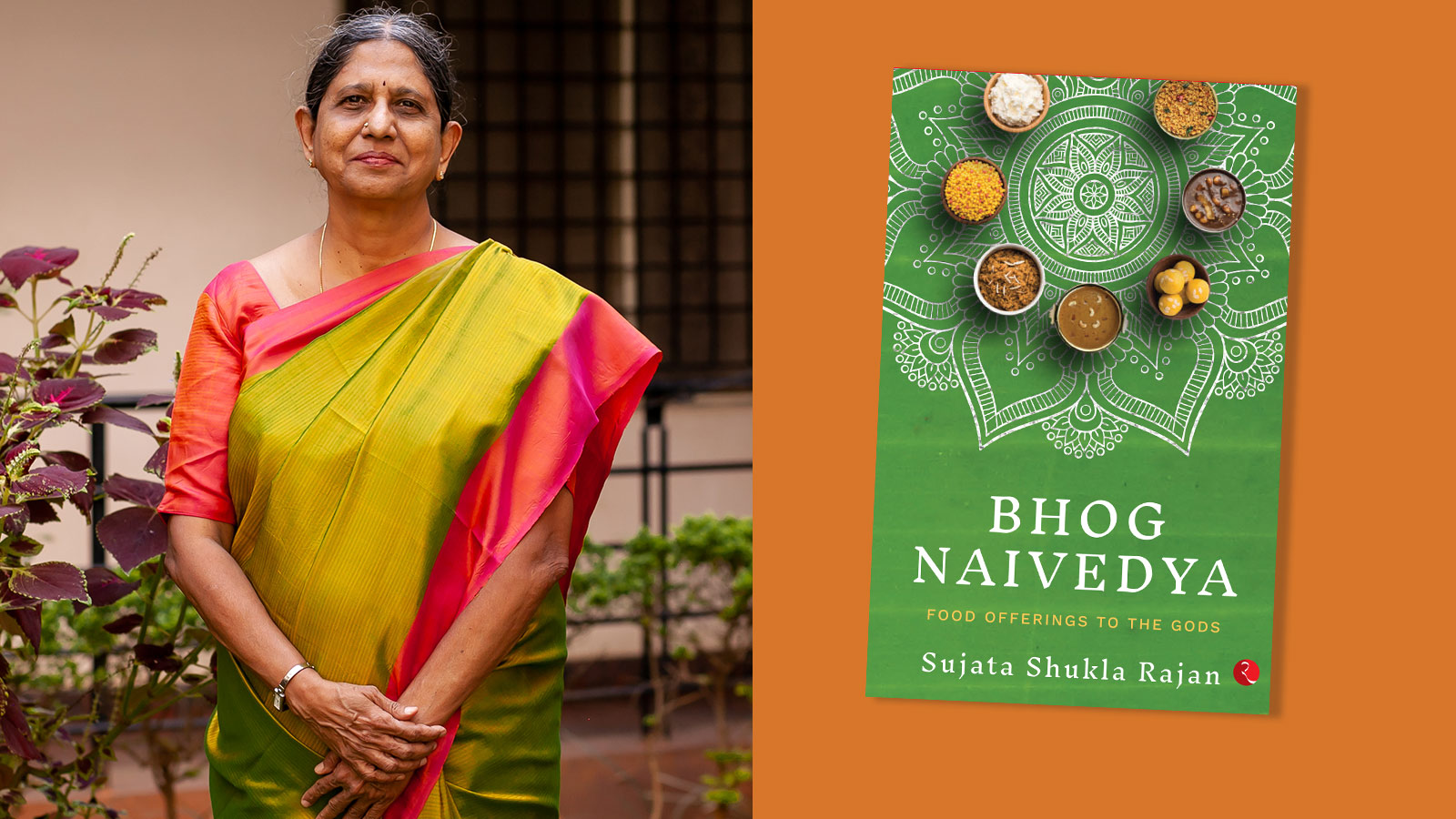 1. Where did the idea for a book on spirituality and food come from? 
I had been working on a cookbook when I received a proposal from the publishers for writing a book on food offerings at sacred sites in India. It appealed to me as it was about traditional food and would give me an opportunity to travel. There was very little documentation readily available and my knowledge of food prepared and offered under specific religious conventions was limited. So, I knew that authoring this book would take me out of my comfort zone and I found that exciting.
2. Tell us about the research process and the criteria for choosing the temples?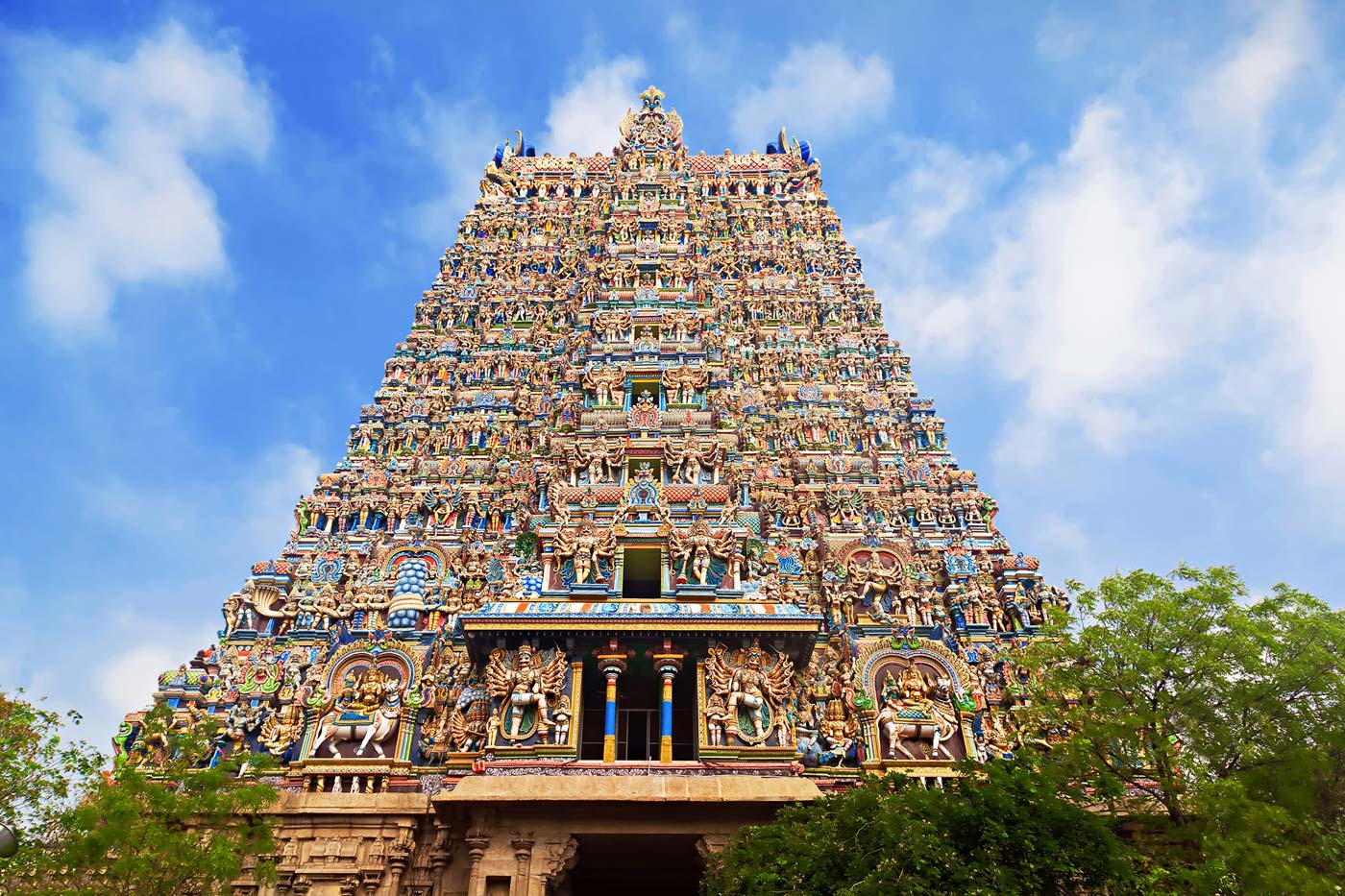 Initially, I identified religious places, which were associated with some special food. For instance, the single modak also known as kozhukattai weighing 72 kg is offered each year on Ganesh Chaturthi to Mukkuruni Vinayagar at the Meenakshi Amman Temple in Madurai. Soon, I realised that it was important to talk about the routine daily offerings and not just the unique ones. The book would otherwise be a mere compilation of highlights instead of the comprehensive information it was intended to provide. The 58 temples which finally found their place in the book were those with a pan-India or regional significance, typically ancient, and where the bhog/naivedya are notable.
3. How long did the book take?
It took exactly a year to write the book. Planning and visits to sites started in August 2019 and I had completed most of my intended travel before the pandemic hit in March 2020. After that, I spent a month researching mythology from the Puranas, Tamizh poetry from the late Sangam times, and a basic understanding of Agama Shastras. 
4. How difficult was it to gain information from the temple authorities and priests about recipes of the offerings?  
Yes, this was a challenge, but I reached out to friends and family for contacts in the administration of large temples and obtained permission to meet the priests and temple cooks. Where I could not get an introduction, and for smaller or lesser-known temples, I contacted the temple office and priests directly. Once I explained the objective of my research, administrators were by and large very helpful, and the priests were generous with their time and readily answered my questions. 
5. Is there any temple you feel could have been covered in the book but you could not?
The pandemic cut short my travels in March 2020 and my remaining trips had to be cancelled. I would have liked to visit the Somnath and Dwarkadhish temple in Gujarat, Mahakaleshwar temple in Ujjain, Annapurna temple in Indore, and the temples of Manipur to name just a few. However, as the ancient temples in India are so numerous, it would have been impossible for me to cover everything. 
6. Of all the temples covered, which is your favourite and the most fascinating?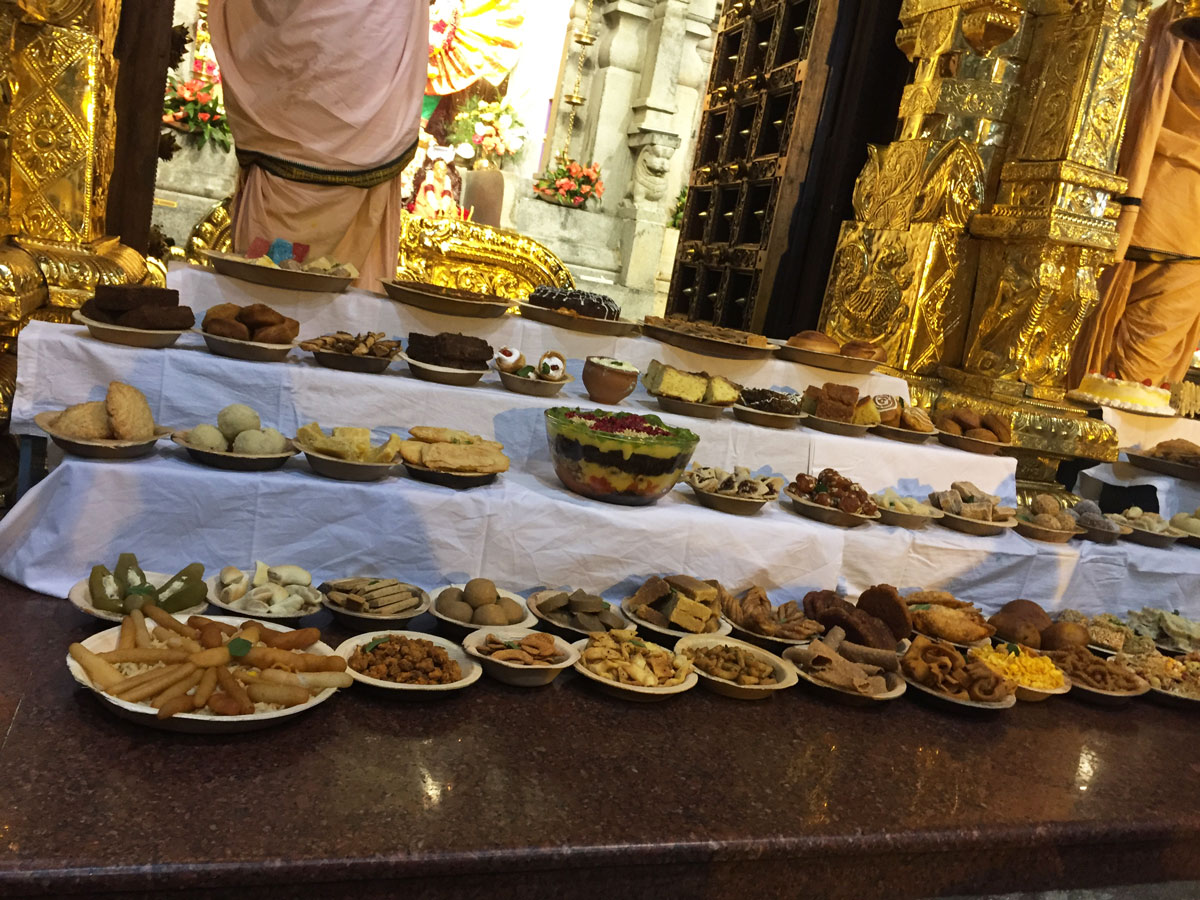 While the devotion of the priests to the deity they served was apparent in every temple, Lord Krishna seems to bring out a deep affection among his followers. His temples, I think, have the most elaborate offerings, including the 56 items or Chappan Bhog offered in Mathura, Puri, and other temples in North India. There is also the Ashtami Rohini Valla Sadya at the Aranmula Parthasarathy temple in Kerala. Another temple that is special is that of Shrinathji at Nathdwara in Rajasthan where the rituals follow the daily routine that Yashoda is believed to have set for Lord Krishna.
7. What is Bhog Naivedya: Food Offerings To The Gods all about? 
This is a book on food in a religious setting. And it is for everyone. Readers may approach the book from the viewpoint of faith and to gain insight into temple food stories, the accompanying rituals, and mythology. On the other hand, readers who are interested in a discussion on food rather than religion, may simply focus on the descriptions of food, enjoy the stories and gain a better understanding of the different local ingredients and regional cuisines which have influenced the 'menu' for the deity, in the temples of that region. You do not have to be religious or spiritually inclined to relish Bhog Naivedya.
8. What were your learnings from Bhog Naivedya on what binds temple foods in terms of aspects like ingredients, rituals, etc?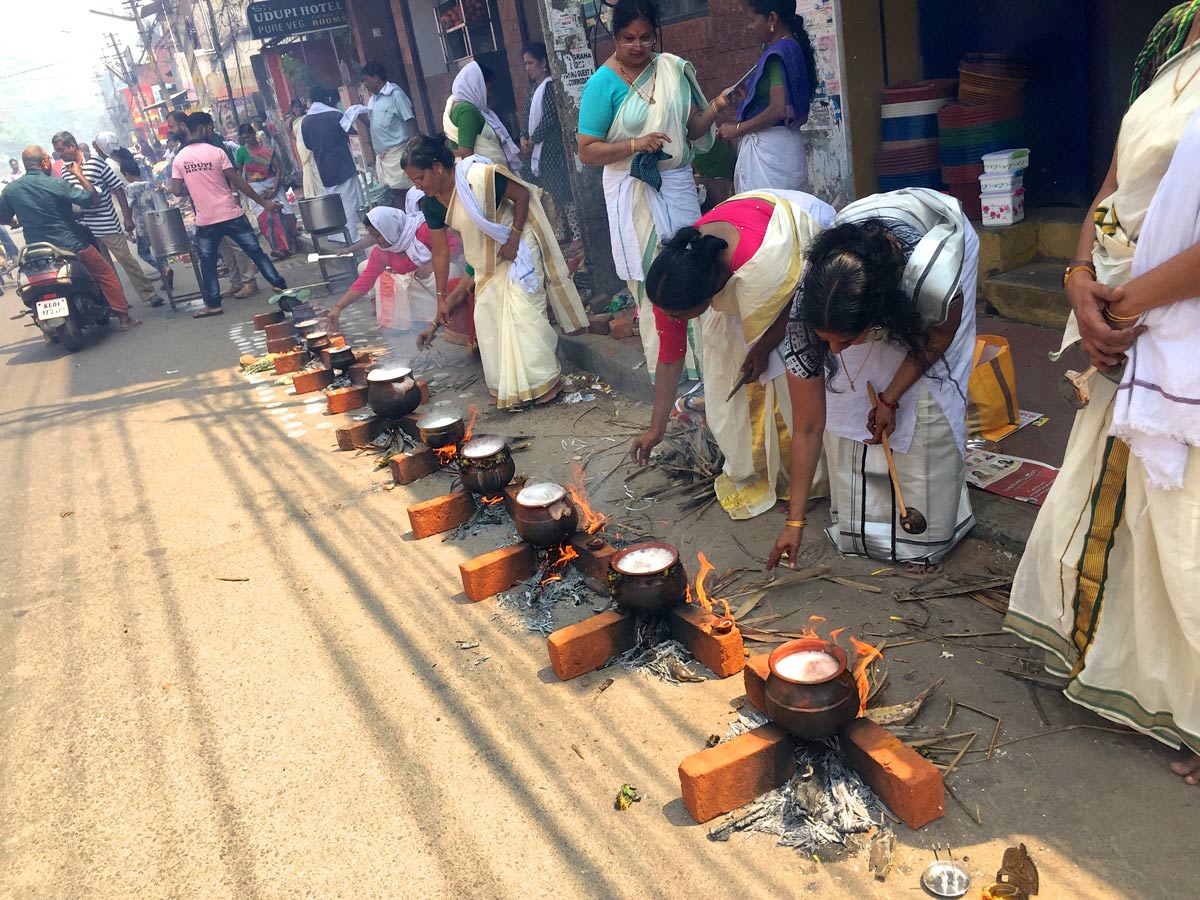 While there are special food offerings for each deity, such as the modak for Ganesha and panagam (jaggery water beverage) for Narasimha, the naivedya is largely based on the regional cuisine or sub cuisine. For instance, the bhog in Shiva, Vishnu and Devi temples in Tamil Nadu include kuzhambu, rasam, and poriyals for the mid-day offering. Kerala and Southern Tamil Nadu incorporate more coconut in their meals. Fried puris, usually accompanied by suji halwa, is offered for the evening puja in most temples in the East and North East, while dal chawal  is common across North, North East, Central and Western regions. Across India, temple food uses indigenous vegetables and fruits, sourced locally.  Fresh or dry chillies, onion and garlic are not permitted (with a few exceptions). Tomato, potato, carrot, capsicum and other vegetables and fruits which entered India due to European influences are not used either, as they are considered foreign. Rituals across Indian temples have common aspects too, such as milk being the first offering of the day, and milk and/or fruits or milk-based kheer being the last. The mid-day offering is typically what we would have for lunch with rice, dal, roti, vegetables, sweets, kheer (or kuzhambu, sambar, rasam, kootu, poriyal, or their sub-regional equivalent in Southern India). On days of religious significance such as Ekadashi, when fasting is observed by devotees, the bhog to the deities in most temples also follows the norm of not including grains and beans. Another ritual seen across temples is that of the deity being taken to their bed chamber as the last ritual of the day, and being 'awoken' in the morning, with due pomp and ceremony.
9. What's special about the kitchens at the Golden Temple, Siddhivinayak, Shirdi, Lalbaug, and other popular temples?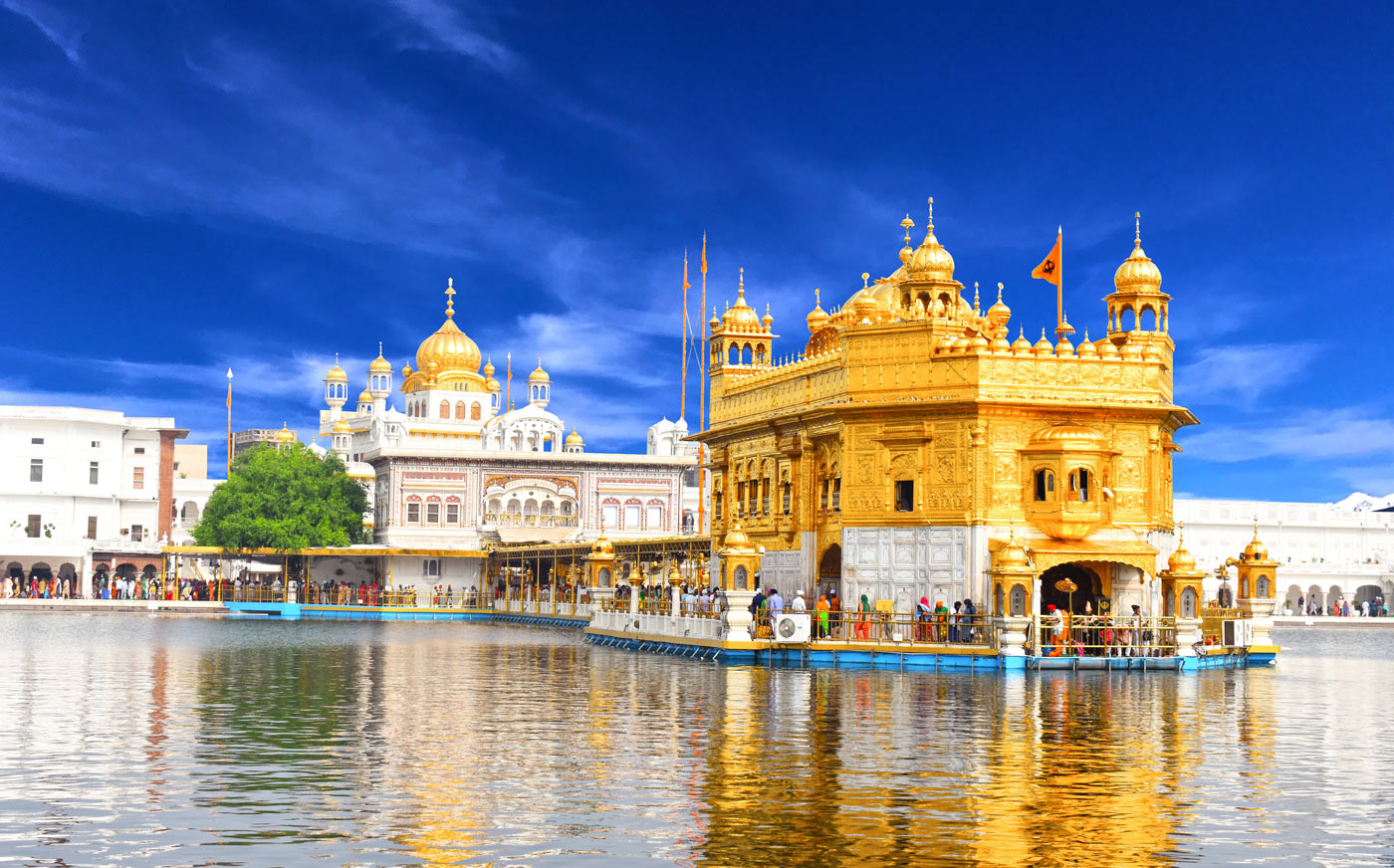 In the mega kitchens where prasad is prepared for thousands of devotees every day, there is an emphasis on hygiene and food safety. A few years ago, the Government even introduced a 'Blissful Hygienic Offering to God'/ BHOG certification that involves inspection of temple kitchen facilities and food preparation processes and rating them according to their compliance with the laid down norms. By and large, outsiders, other than temple cooks and priests, are not permitted inside temple kitchens, and this helps to maintain the food safety factor.
Temples have invested in automated or semi-automated equipment that improves efficiency, such as the huge roti maker at the Shirdi Sai Prasadalaya, which efficiently turns out perfectly puffed up phulkas in minutes. At the Golden Temple in Amritsar, though there is roti-making equipment, it is used only when the numbers of devotees are very high since the emphasis in the langar is on service in the form of food preparation. Packing equipment has also been installed in many large temples. Recipes are followed strictly, and hence, even when such huge volumes are prepared, the food is standardised in terms of flavour, taste, and texture. In the Jagannath Temple at Puri, Tirupathi Tirumala Temple, Nathdwara, and other ancient temples, the recipes have remained unchanged for centuries.
Photo: Shutterstock;