It is often said that style is a way to say who you are without speaking.  And nothing screams style in your home more than using traditional and ethnic Indian fabrics in contemporary ways. A quirky twist to the conventional never fails to add charm and character. Given that Indian handlooms are intrinsically beautiful and full of texture, they are amenable to use in multiple ways. Incorporating them in modern and unconventional ways in your home is sure to enhance the aesthetic appeal of your space and add an exclusive touch.
Incorporate handlooms and rich fabrics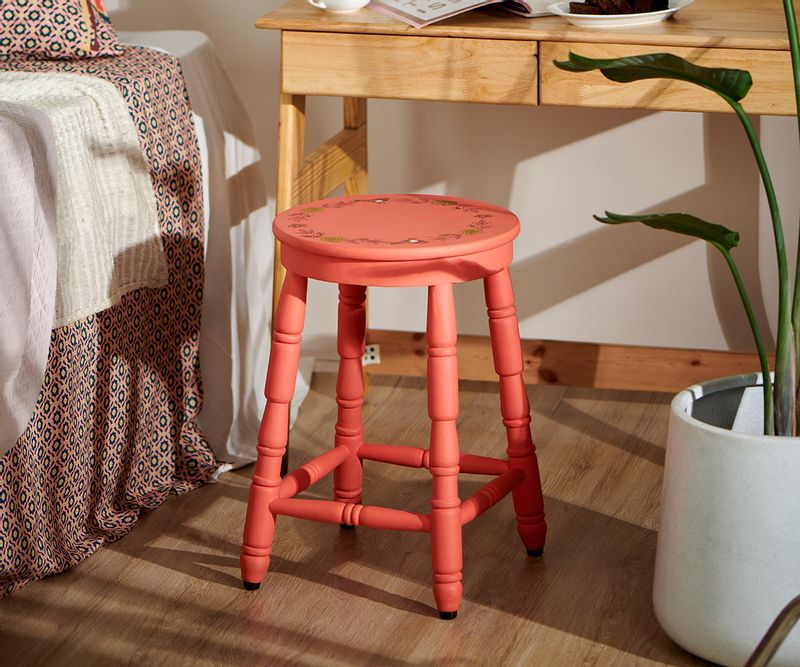 There is no denying that India is a treasure house when it comes to traditional fabrics and handlooms. They are symbolic of our rich culture and heritage which dates back centuries. Exclusive hand-weaving techniques, vibrant colours, bright motifs and intricate designs make these fabrics distinct and undeniably attractive. Right from the pashmina silks of Kashmir and kalamkari handlooms of Andhra Pradesh to Ajrakh prints of Gujarat and muga silk of Assam—the diversity of indigenous fabrics is as engaging as exciting.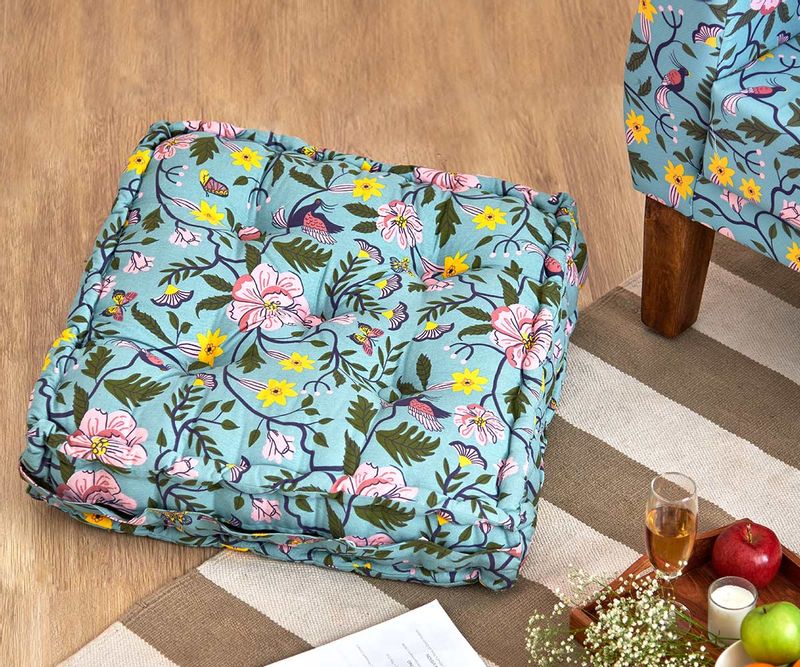 "Colours play a key role in homes, especially in Indian homes, where vibrancy and warmth are celebrated. A significant part of home decor is upholstery that involves curtains, sofas, and bed covers to small cushions, throws and other elements. India has a rich cultural legacy and a prosperous heritage of textiles. They come in a plethora of colours, materials, and textures varying from silk and jacquards to linens—all of which can weave magic into spaces. Not only weaves, but techniques like embroidery, are also a beautiful expression of art. When collated with different fabrics, the fusion can be used to create exciting looks based on your preference," says Devika Khosla, creative director, The Works Interiors. From simple jute to khadi, fine cotton, and tussar silk, there are plenty of ways to use these fabrics in home décor.  
Repurpose and recycle Indian fabrics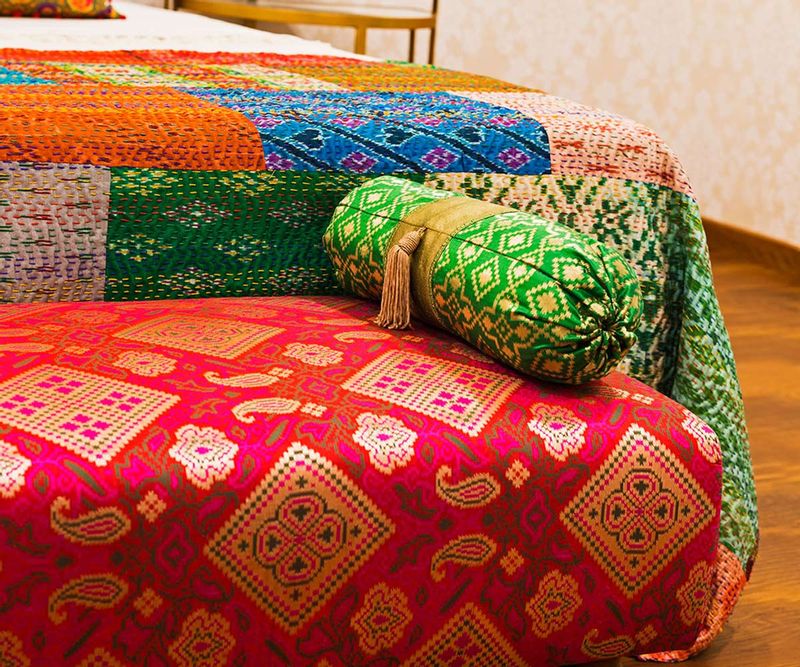 Whether as wall hangings, blinds, drapes or upholstery—Indian fabrics and motifs are extremely versatile. Consider using plain jute or jute with coloured borders for your blinds instead of the conventional wood, metal or plastic. If you want to add a touch of understated elegance, consider using tussar silk or fine cotton with soft paisley motifs for Roman blinds.  And if you are looking to give your drapes an unusual touch, go in for block prints or classic silks like chanderi or muga. 
If you are in the mood to experiment, just reuse your mother's old Kanjeevaram silk saree as a drape to dress up a corner and this is sure to elevate the glam quotient of your space in a jiffy. A perfect lesson in reuse and recycling too!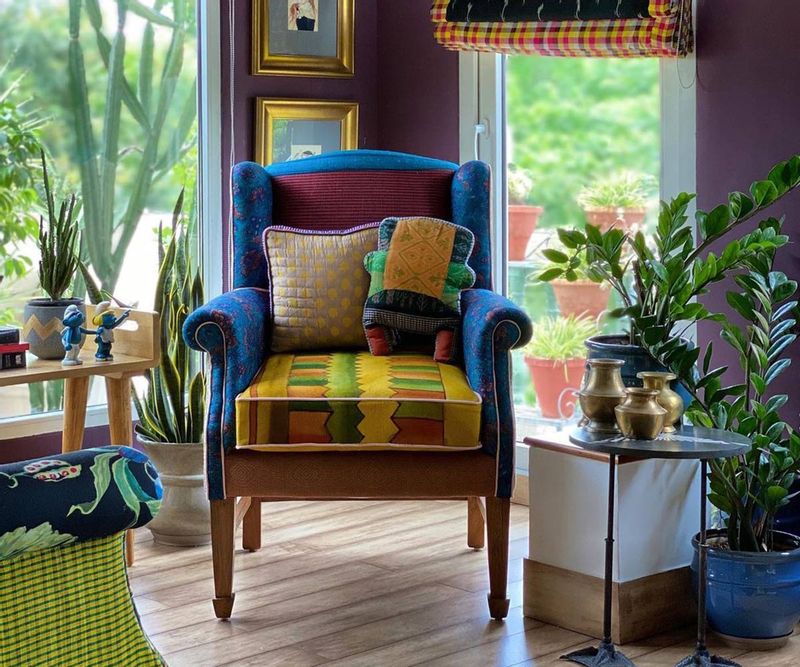 "For your living room, you can craft cushions covers with plenty of mirror work, Kutch embroidery and block prints like Mughal florals. Blend them with contemporary colours and pop culture cues and you have a distinct look," says Shubhra Chadda, director—product and design, Chumbak. Swap your linen or woolen throws with colourful ikat to automatically infuse a pop of colour.  Khadi is a great material too for a throw blanket.  
"Use traditional brocades for bed covers to reflect a grand vibe and rich look. Handloom silk is also a great choice for furniture coverings," says Kshitij Mirania, owner of Mirania Luxury Living.  
Style cues using prints and weaves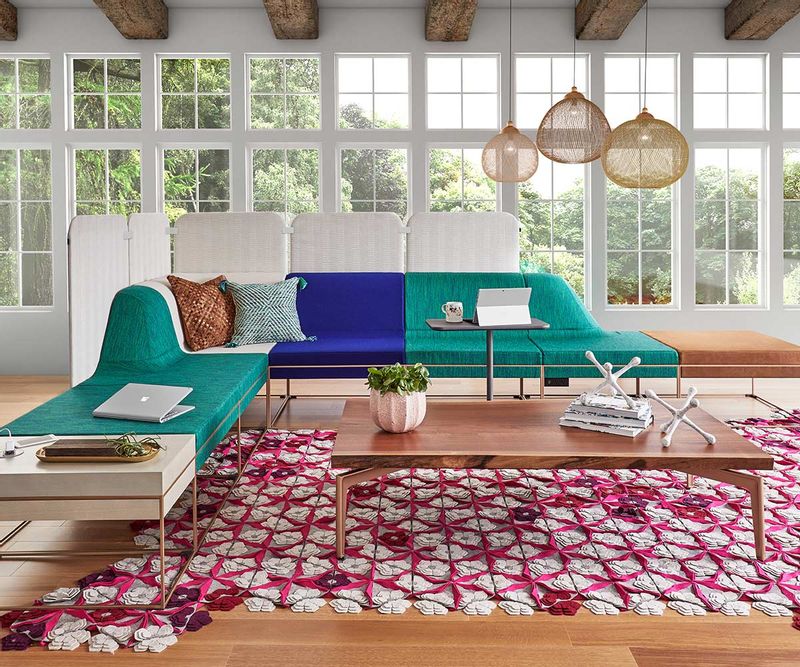 Apart from upholstering a piece of accent furniture, like a wing chair, in earthy florals or bohemian paisleys—you can also use handlooms to create wall partitions and wall panels. "Indigenous prints like Dabu and Ajrakh can be used as elements in partitions and doors by sandwiching the textile in glass. You can either use the entire piece or just a part depicting a specific art like Gond. It could be handwoven or it could simply be a texture," adds Devika Khosla.  
Using leftover pieces of different kinds of handlooms and framing them to create a colourful cluster on the wall is another super-easy way to create a statement wall. Go in for reusable frames so that you can change the fabrics and patterns as and when you have additional fabric. Hand-block printed cottons, Mysore silk, Banarsi silk, Mangalgiri and Chanderi are great materials for table linens—including table cloths and table mats. Perfect for the festive season, this is the epitome of subtle sophistication.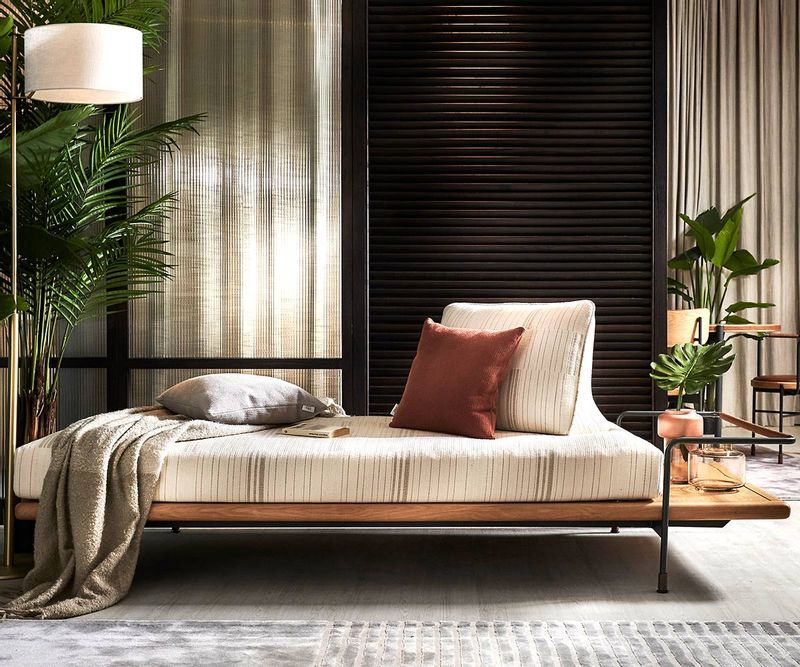 "People are moving more and more towards ethnic fabrics while choosing their carpets. Hanging handloom has made covering large walls extremely easy without cutting a hole in people's pockets. Rugs and dhurries replete with tribal prints or those crafted using weaves from the North East can also be used to adorn walls," adds Kshitij Mirania.  
Go in for boho cottons for floor cushions or use kalamkari handlooms and even Patola silk to curate a custom headboard for your bed—the options are truly endless and exciting. If DIY is your forte, you can use fabrics with traditional Indian motifs to craft your own fabric wallpaper.  A great idea indeed if you want to spruce up a small wall!
Dos and don'ts of using ethnic fabrics for your home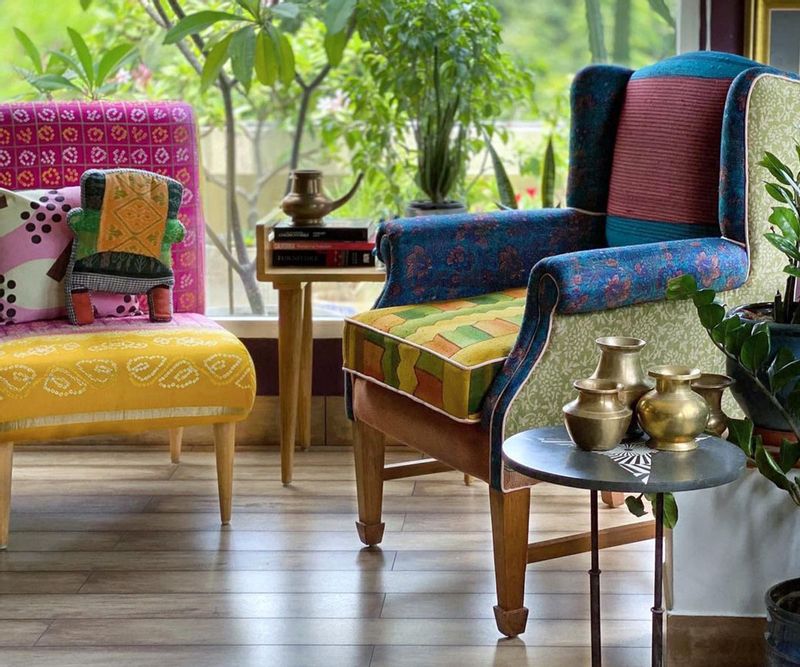 While there are no hard and fast rules to style your personal space, remember that moderation is key with Indian handlooms and ethnic prints.  Since they are texturally rich, use them judiciously to avoid "visual havoc".  An understanding of the fabrics and the areas they work best in is important.  
For instance, linen and cotton are sturdier than silk—hence it is wiser to use the former for a sofa upholstery than the latter. Similarly, silk can be an excellent choice for window treatments and cushions. "Layering your space with a mix of different cushions, rugs and throws is always better than going in for a complete matching vibe. It helps break the monotony, adds warmth, and a bohemian appeal to the space. Also, keep a neutral and muted palette for your walls to accentuate the vibrant textiles and furnishings," adds Shubhra Chadda.
---
Photo: Shutterstock