Bedroom is the most personal and intimate space of your house. It is a place that gives you peace, comfort and a sense of belonging. Your bedroom is where you go at the end of the day when you are drained of all your energy to seek some peace. It is where you feel most safe and can come back feeling refreshed. The bedroom is a reflection of your personality and one where we can be ourselves without any inhibitions. Regardless, the bedroom is the most important part of our house and that is why it should feel like a place that you feel like returning to every day. To feel like your truest self, your bedroom needs to be designed according to your liking and we know well that the walls speak louder than any other place of the house.
Hence, we have curated a list of bedroom wall decor ideas that you can refer to while animating your bedroom
1. Do the walls up with classic wood panelling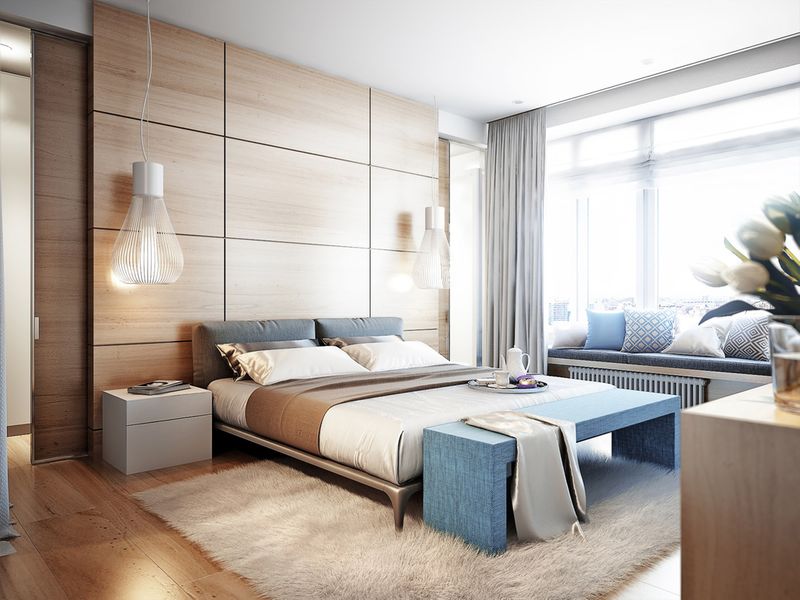 Wood has forever been used as one of the elements in our homes as furniture. But, now you can use it as a bedroom wall decor idea as well. You can put a wood panel from floor to ceiling behind your bed and it will serve wonderfully as a headboard too. The warmth of the wood adds a touch of cosiness and class in the bedroom. You can even add ceiling or concealed lighting to bring out the grainy texture of the wood that makes it look even more beautiful.
2. Spruce up your walls with unique wallpaper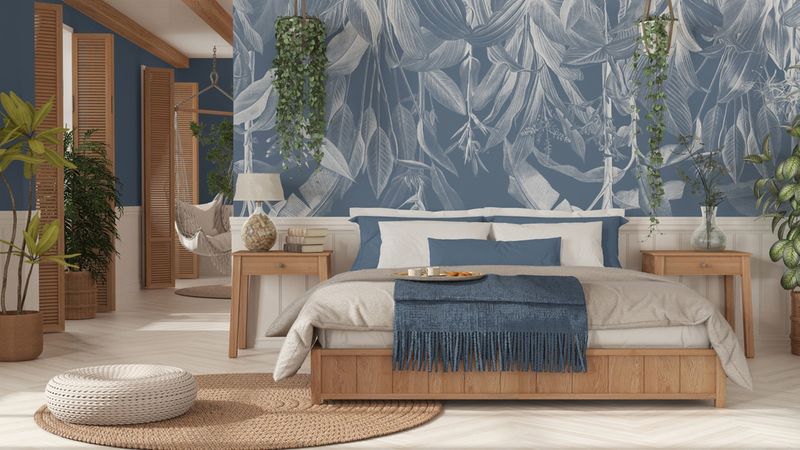 A unique wallpaper is amongst one of the easiest bedroom wall design ideas that you can try out. A nice wallpaper that suits your personality and liking can spruce your bedroom without putting too much effort. The wallpaper will add a touch of character in your bedroom that you will love.
3. Add a colour blocking pattern on your bedroom walls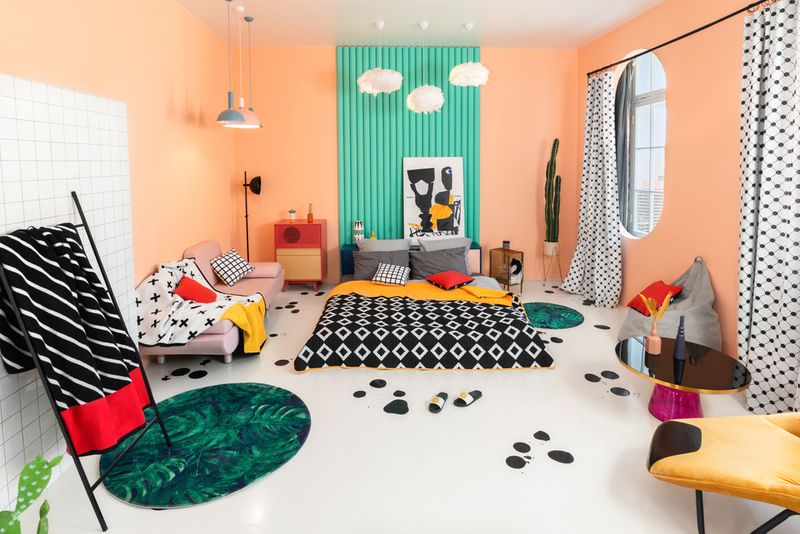 If you have a favourite colour, this simple bedroom wall design is for you. You can add the colour that you want against a simple background on your wall. Or, you can add a bright colour against a neutral colour to add a touch of spice on your bedroom wall. This can also act like a centre point or attraction of your bedroom.
4. Brighten up with light panelling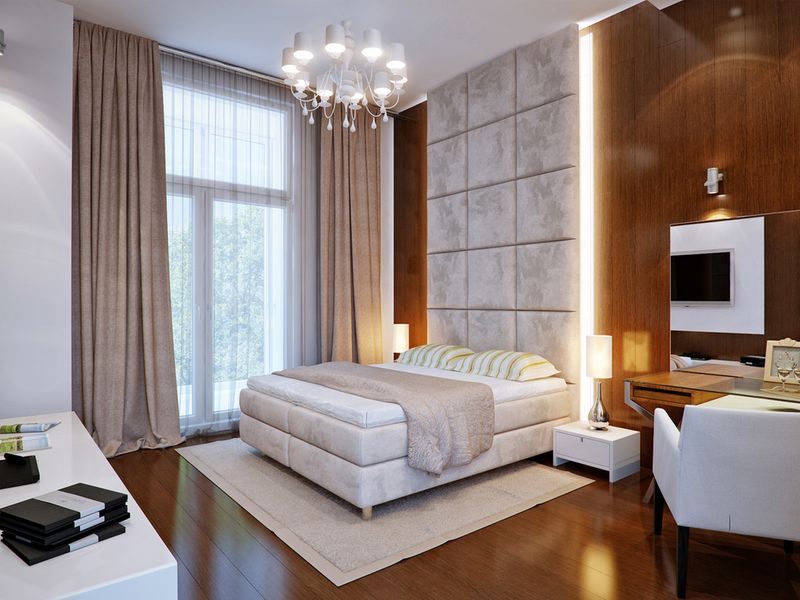 If you want to brighten up your bedroom and are looking for a bedroom wall decor that is minimalistic, add lights on the wall. You can add lights in various patterns and designs. You can add a backlight in a wood panel or ceiling lights that enhances the character of the bedroom.
5. Buch your bedroom walls with exposed brick look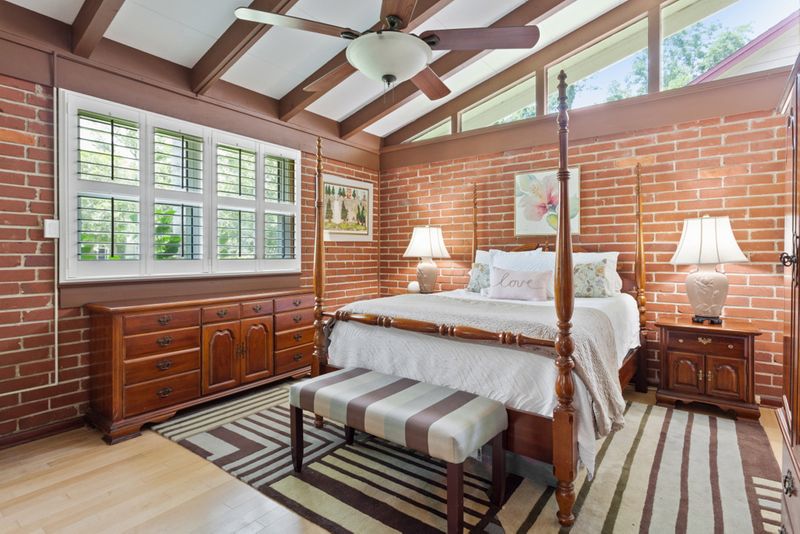 If you are looking for bedroom wall decor ideas that are minimalistic yet adds a lot of distinct character, this is one that you must try out. Adding an exposed brick wallpaper can help you with that and, if you have the luxury to spend, you can add the real bricks as well. The exposed bricks give a rustic look and a cottage core vibe. What can be more cosy than that?
6. Decorate with portraits, paintings and make a memory wall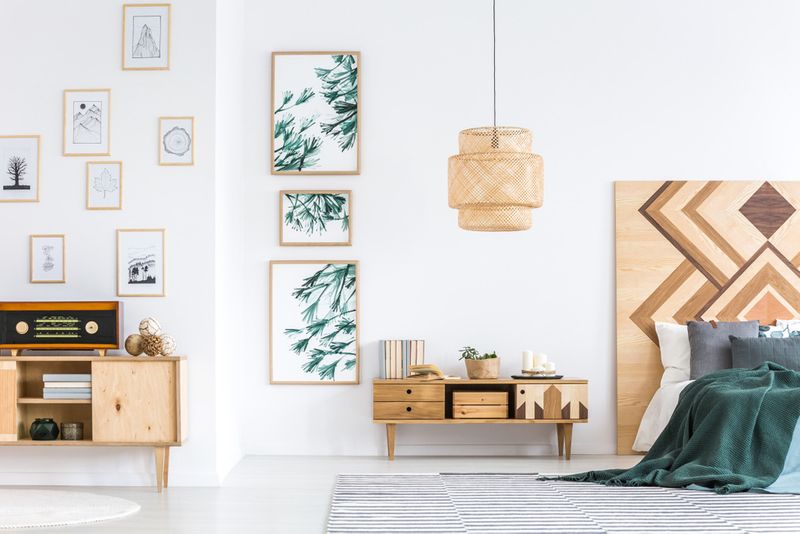 A simple bedroom wall design that you can try and do yourself is add portraits, paintings or photographs. You can keep a neutral wall colour and let the artefacts add intimacy to the wall. It's a nice way to preserve joyous memories that you always want to keep near you.  
7. Add spunk with unique mirrors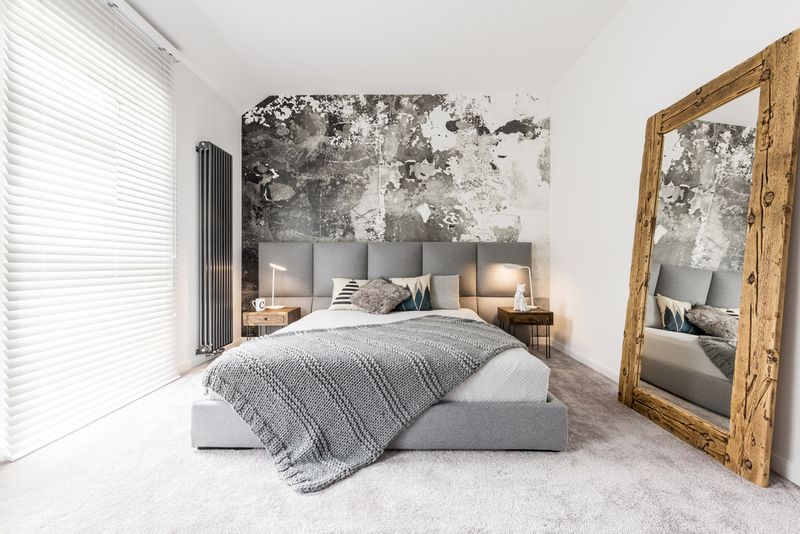 Mirrors can add a very unique and attractive look to your bedroom wall. They can serve as a mirror where you see your reflection and as a decor piece that stands out in your bedroom. You can get one big mirror or several smaller mirrors to cover one wall of your bedroom. Mirrors can also reflect light so if you are looking for decor ideas with mirrors that can expose your room to more light, you should give this one a go!
8. Add a structured monochrome texture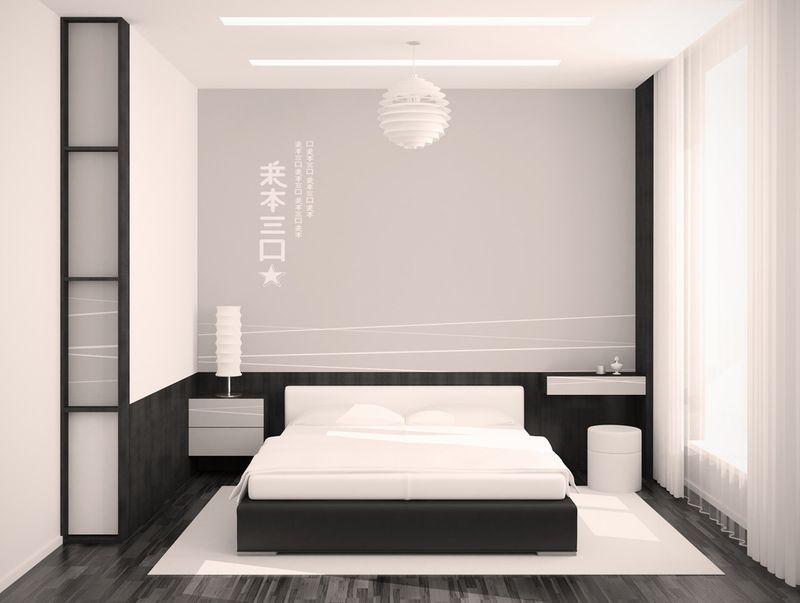 If you are one who is all for structure and sophistication, try adding monochrome design to your bedroom walls. This texture will give your room a clean and peaceful look that will leave the same impact on your mind. If you are feeling experimental, you can add marble or wood panels or textures along with it.
Your bedroom wall is like a blank canvas which you can design as you wish. These bedroom wall decor ideas will give you more clarity of what you want. 
---
Photo: Shutterstock