If you are someone who loves decorating your home, there is nothing more inviting than a blank wall. Plain windowless walls are indeed the perfect canvas to unleash one's creativity while adding colour, pattern and texture to your home's interiors. "As the biggest surface area in any room, walls have a huge impact while offering some of the easiest and most affordable ways to refresh your home. When it comes to turning your home's blank canvases into masterpieces, there is no denying the wow effect of great wall art. From nature-inspired images to modern geometrics, quirky art to classic prints, interesting wall décor pieces are a quick way to jazz up a room without adding unnecessary clutter," says Astha Khetan, Founder and CEO, The House of Things.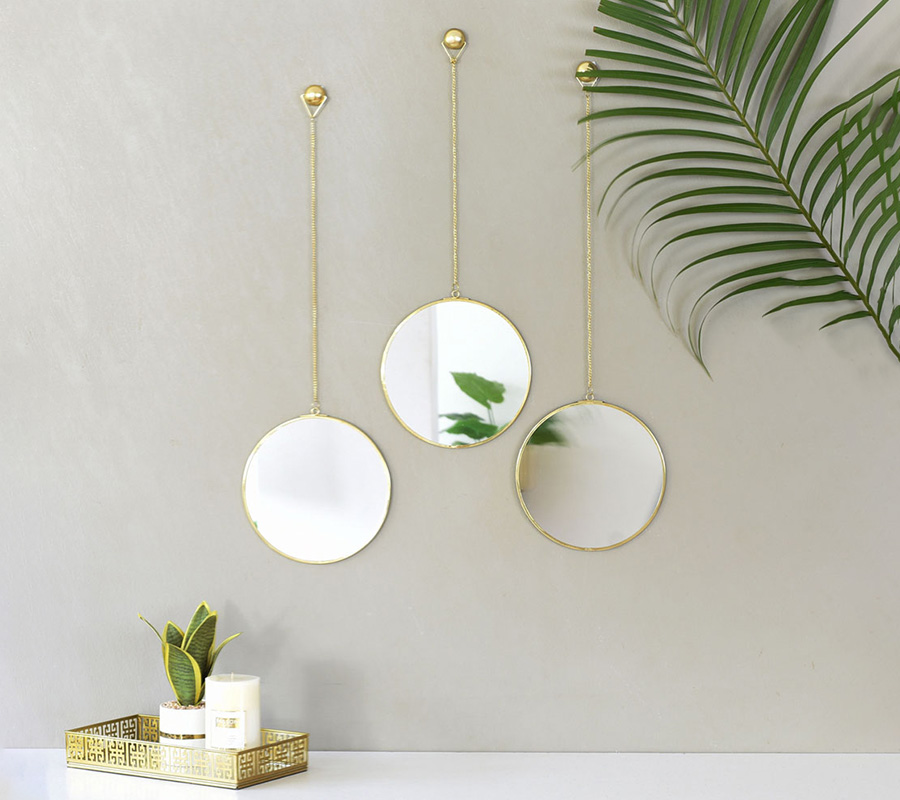 There is no doubt that wall décor is also a great way to tie the elements of your space together and elevate the style quotient of your room. "If the walls in your home are light-coloured, a pop of colour in the form of an art piece or wall plate adds character to your space. Muted wall colours can be complemented with wall mirrors framed in gold accents or family pictures set in gold hanging frames," says Chirag Vora, Founder, Mason Home.
Ideas galore
Wall décor is an extremely versatile element of interior décor and styling. From mirrors, photographs, artwork, wallpaper, wall sculptures and wall lamps to digital art prints, murals, wall decals, wall clocks and wall plates, there are several ways to deck up plain walls. It is key to note that the styling of the walls in your home depends on a number of factors like the basic décor aesthetic of your home, the size and colour palette of the room, the colour of the wall and your own personality.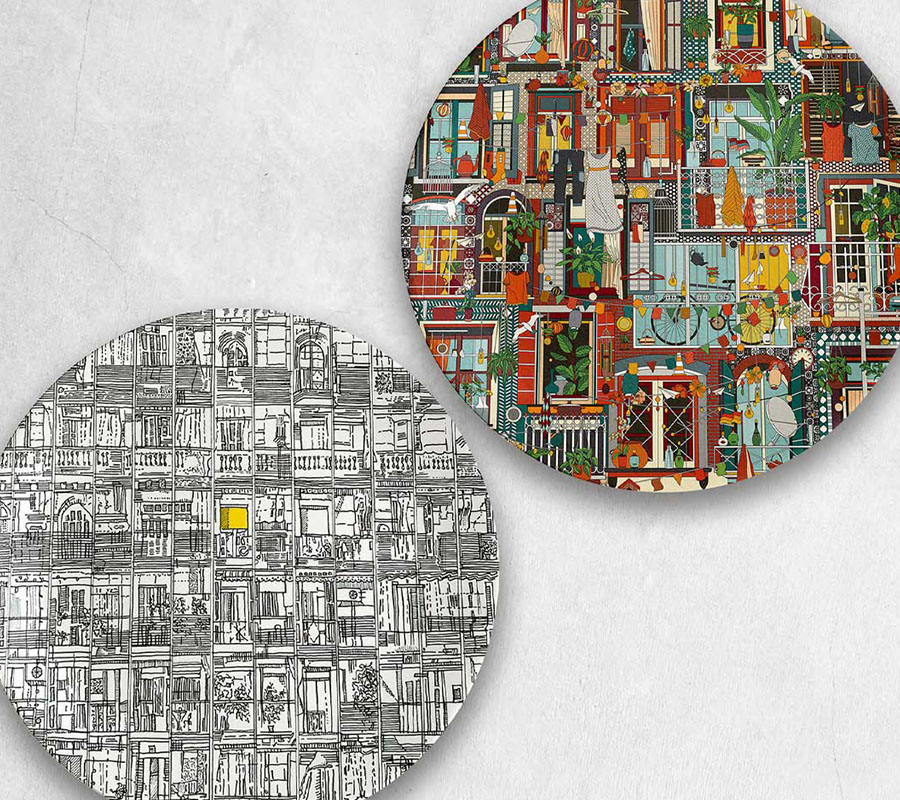 Mirrors are a great idea when you are working with a small space. They help to reflect light and create the illusion of spaciousness. While wall plates are the perfect choice if you want to add a pop of colour to your room. They are available in a plethora of patterns and designs like Mexican pottery plates, Moroccan-style plates, blue pottery plates as well as ceramic plates in bright colours and vibrant prints. If you travel often, pick up wall plates as souvenirs from the places you visit and create a gallery wall at home. It's the perfect way to relive your travel memories. "Hanging wall frames with pictures of your loved ones and of milestone life moments is yet another way to add a personal touch to walls. Installing paintings from your favourite artist is another excellent way to elevate the glam quotient of your room and can act as a conversation starter," says Vora.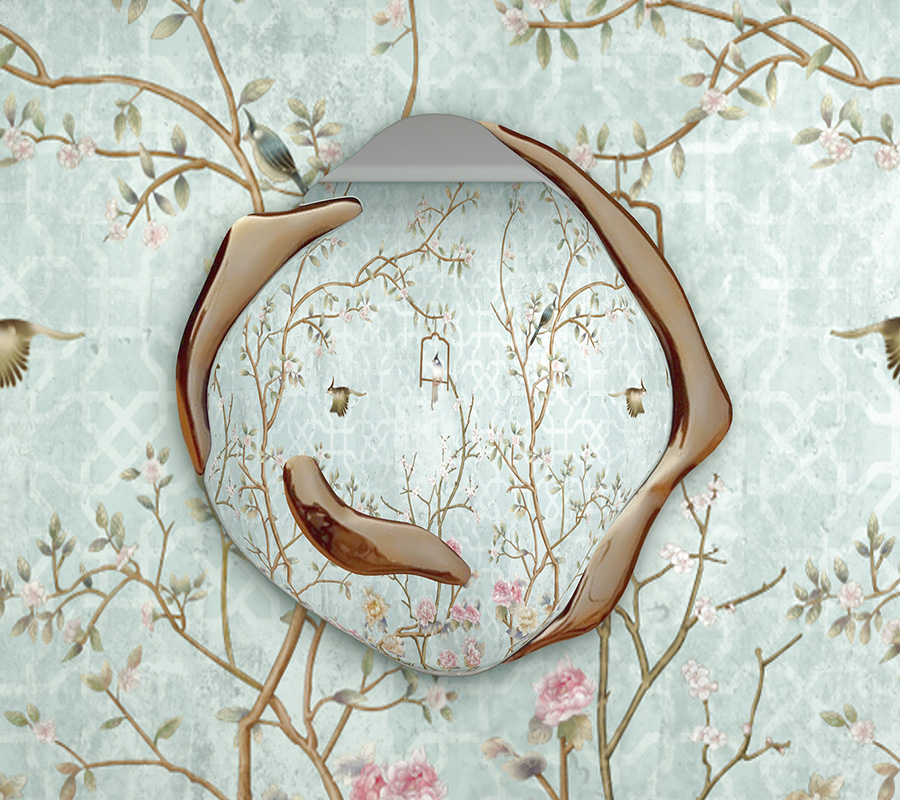 Customized wall murals and metal accents are also good options to create a statement wall.  Pop art, digital prints, geometric colourful prints and retro-style or vintage images are again an ideal choice if your décor style is boho chic. If you are a fan of the country house style or even minimalistic décor, frames of cityscapes or dried flowers and leaves pressed and framed in wood lend a warm vibe to the space. Walls are a wonderful platform to showcase your hobbies whether painting, embroidery or quilling which you can frame and display.  
Key wall decor trends
Several types of wall décor have been in vogue recently:
Neon signs, textiles and tapestries are being used to add a unique spatial dimension to walls.

Tactile textures always add depth, warmth and cosiness to the room.

While ceramic plates are a universal favourite.

Creating your own gallery with a mix of frames, artwork and pictures never goes out of style. Group them together aesthetically to maintain spatial balance and you are sure to have an Instagram-worthy gallery wall!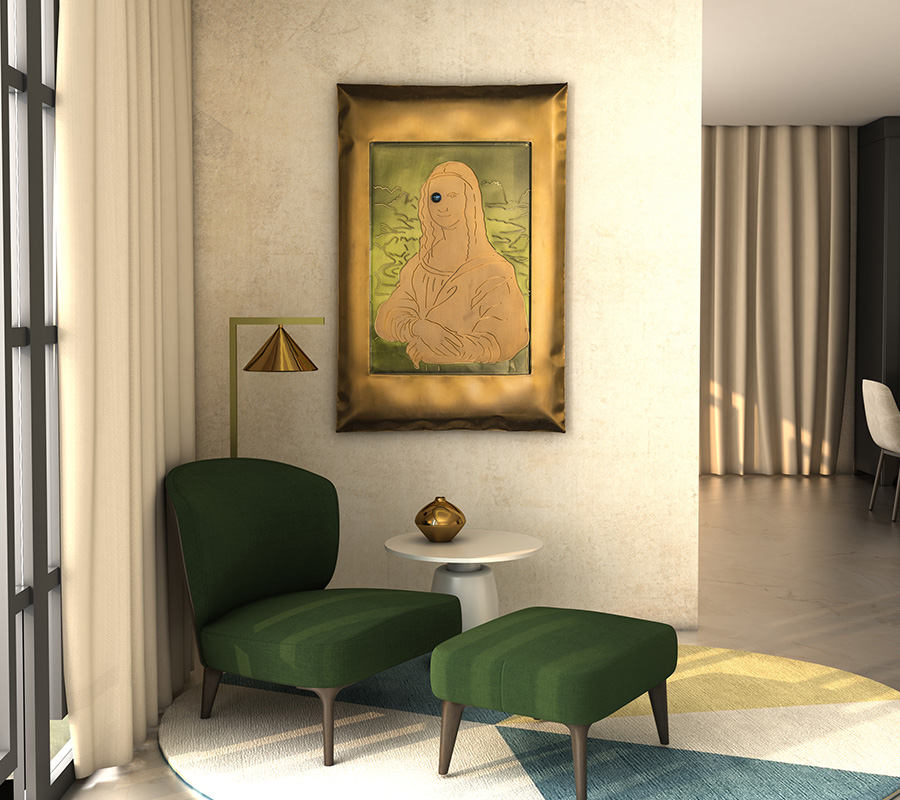 "Mixing lighter and darker palettes when it comes to picture frames is gaining popularity with a lot of residential and public spaces of late. It adds texture, drama and depth that 2-D wall art cannot bring. Traditional textiles, patchwork, rugs and even old costumes are going to be big in the next year. The combination of texture and colour hits just the right notes and makes it interesting," notes Khetan. Another trend that is picking up in the wall art space is using frames of different sizes placed next to one another, often crafted out of wood or low-profile metal frames in grey and black which gives a nice contrast against the vibrant wall art inside of each of them.
While trends change with every season, it is key to remember that like everything else wall décor should reflect your personal style. Keep track of where the light falls best and use that wall to deck up with art or frames you love. Use ambient lighting to highlight your wall décor and never underestimate the power of elegant framing.
Photo: The House of Things