It is that time of the year when all your fairy tale aspirations come gushing out—whether it is Dr Seuss' How The Grinch Stole Christmas! or Brothers Grimm's Hansel and Gretel. The idea of boughs of holly and warm fireplaces is what all our childhood dreams are made of and December is when the floodgates of these dreams open.
If you're looking to bring those dreams to life but with style, panache and character then check out Zee Zest's selection of season's special home décor pieces.
1. Cosy rugs from Jaipur Rugs
Inspired by middle eastern Kilims, Jaipur Rugs' newest collection, Nuray, with its bright colours and geometric patterns, are great to add warmth, colour and a Christmas vibe to your home. These rugs are hand woven from wool and will be the perfect accent piece for your living room.
Price: INR 30000 onwards. Buy here.
2. Ceramic Christmas ornaments by The Orby House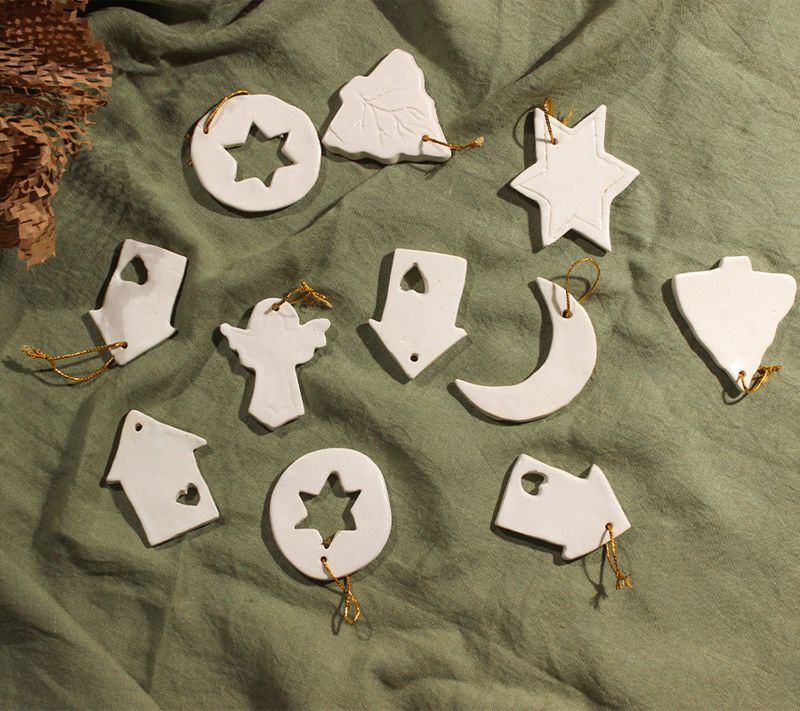 Go all for Christmas with these ceramic Christmas tree ornaments from The Orby House.You can spruce these up further with a coat of glitter or paint for a more personalised look. Apart from these, The Orby House also has an array of holiday-themed ceramic curios, including mugs, diffusers, candlestands and more.
Price: INR 650 onwards. Buy here.
3. Floral serving platter from The Pitara Project
December is also the month of entertaining and parties. To ensure that your guests always have something to munch on, get this versatile wooden chip and dip set from The Pitara Project. Handmade by local artisans using mango wood the bright red flowers on the green background has that festive vibe without becoming over the top.
Price: INR 800. Buy here.
4. A quaint tea set from Rena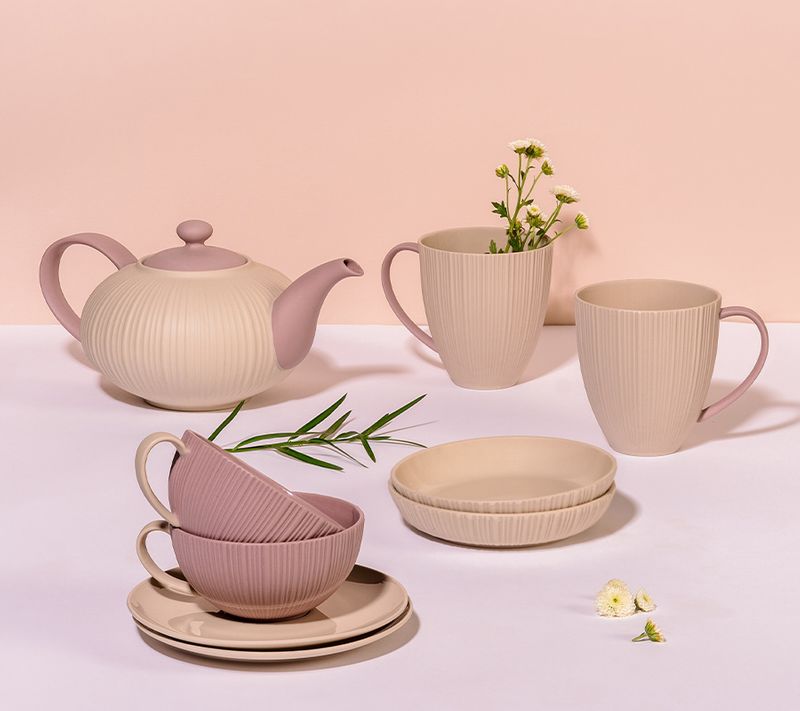 If a bustling party is not your scene, then give the tea party a chance. The Victorian Afternoon collection from Rena is a pastel pink porcelain set with a teapot, cups and saucers, and shallow bowls. So now whether it is high tea or chai nashta, this set is the perfect conversation starter.
Price: INR 1360 onwards. Buy here.
5. Snowmen trio cushion cover from AA Living
The simplest way to spruce up your home, especially, during the festive holidays, are cushion covers. Take this red cushion with three dancing snowmen on it—it can't get merrier than this. It will be the perfect accent for your Christmas décor.
Price: INR 2500. Buy here.
6. Floor cushion from Furnmill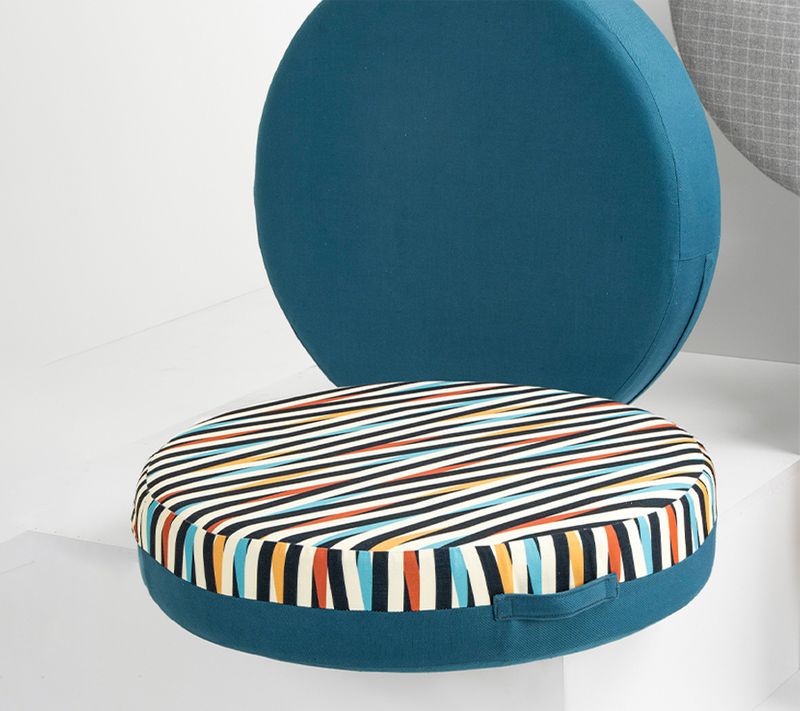 Have people over but not enough seating? These floor cushions will save the day. The round Kai floor cushions are made from soft cotton blend fabric. The prints and colours are vibrant making them also a great decor feature for your home.
Price: INR 5309. Buy here.
7. Christmas tree napkin rings by Casa Décor India
These nickel-plated metal napkin rings will add a touch of Christmas cheer to your dining table. Whether friends or family, they will be awestruck by the simplicity and beauty of these napkin rings. They come as a set of six.
Price: INR 599. Buy here.
8. Baking and roasting set from thinKitchen.in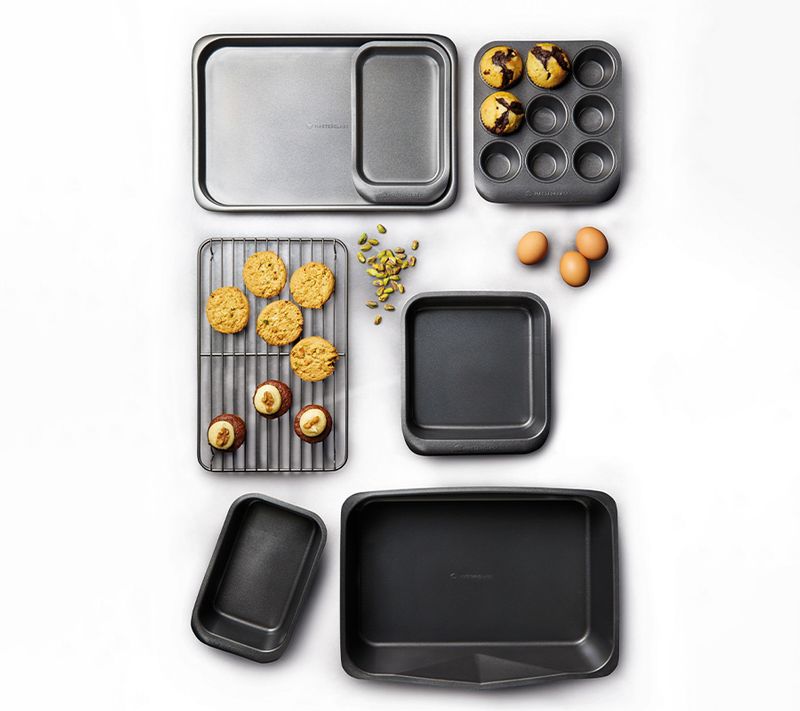 Everyone is a baker in December, but one simple way to get an advantage over your baking game is to invest in this MasterClass Smart Space Stacking seven-piece non-stick baking and roasting set. This space-saving set stacks together in the biggest tin, freeing up valuable storage in your cupboards and drawers. The set includes a roasting pan, a square cake tin, a loaf tin, a nine-hole muffin tin, a large baking tray, an individual portion baking tray and one cooling rack. The baking dishes are also dishwasher-safe.
Price: INR 8299. Buy here.
9. Christmas collection by Studio Palasa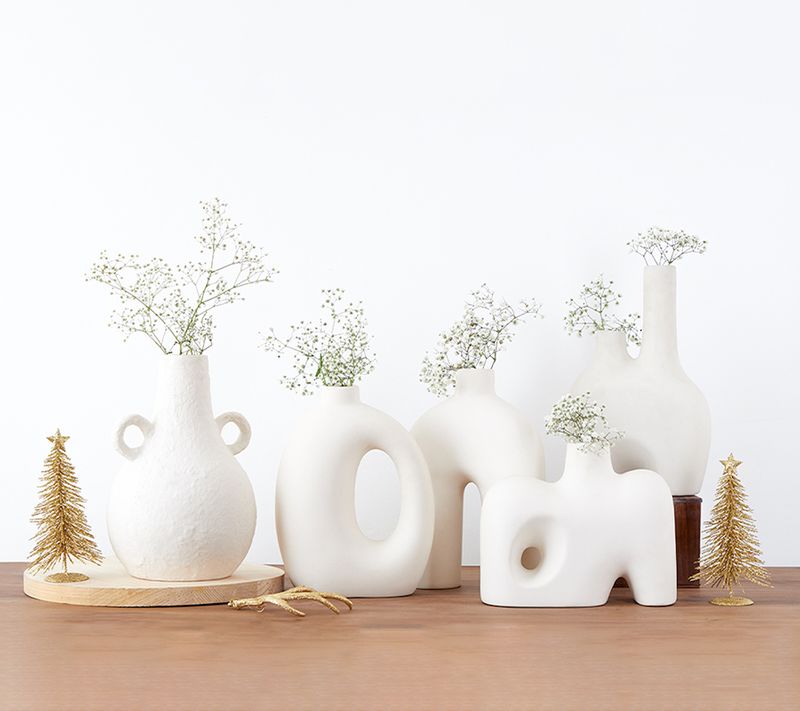 Titled the Noel Collection, Studio Palasa's planters take inspiration from Nordic simplicity, minimalism and functionality. Even though launched for Christmas and holiday season, these versatile décor accents are a 365-day investment.
Price: INR 1699 onwards. Buy here.
10. Planters from Mason Home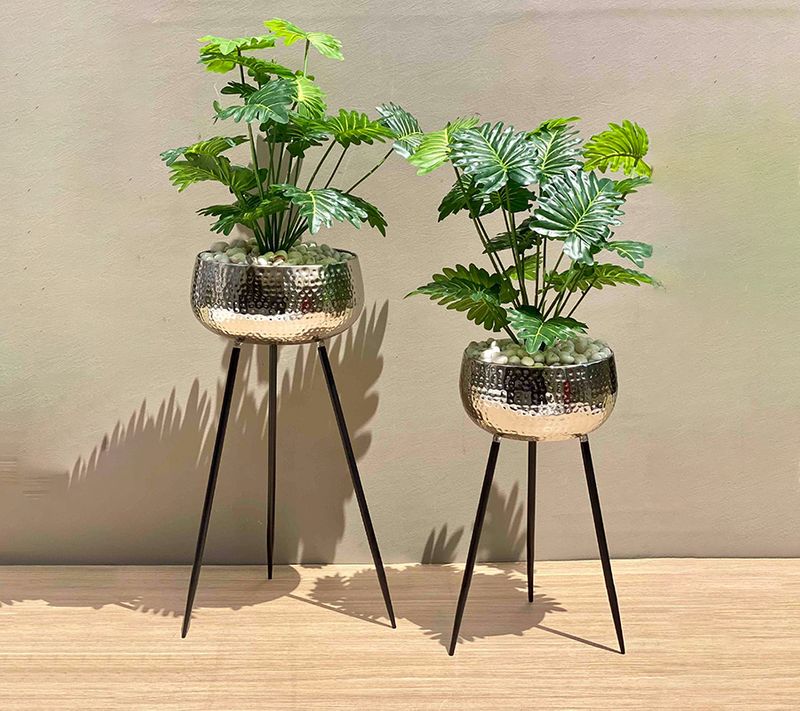 Plants are an easy way to add some freshness to your home. Now, add a dash of glamour with these metal planters from Mason Home. These planters are made from hammered iron and electroplated and will brighten up the corners of your home.
Price: INR 6500. Buy here.
11. Merry Christmas cushion from Vaaree
It doesn't get more Christmassy than this cushion cover by Vaaree. This printed cotton cushion cover comes emblazoned with Merry Christmas wishes. The plain back enhanced with red poms-poms on the corners will allow you to use the cover even during non-Christmas times if you wish.
Price: INR 500. Buy here.
12. Crystal Candle Holder Set by India Circus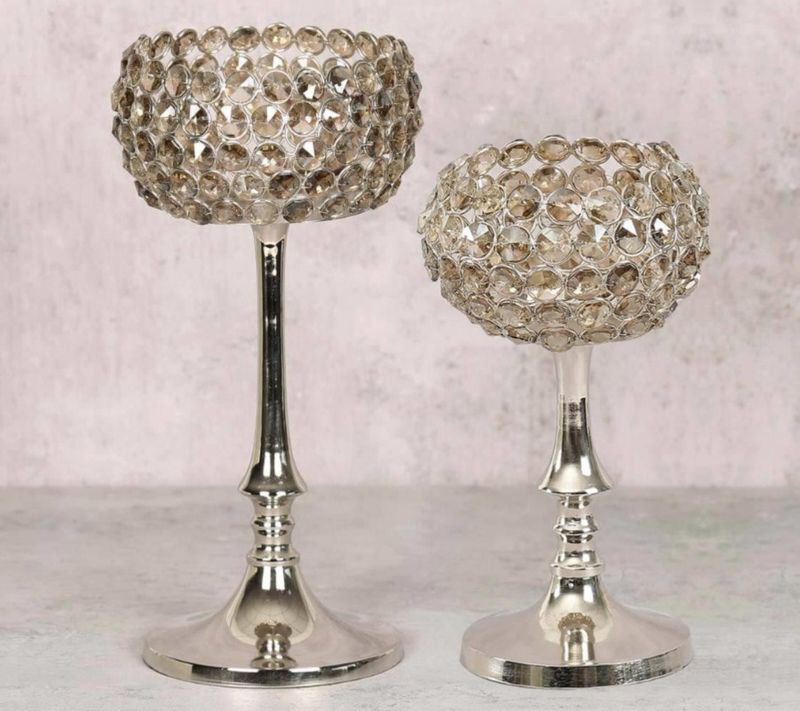 This beautiful set of grey crystal candle holders is just what you need to amp up your Christmas table setting. Inspired by Mughal aesthetics, these crystal-studded candle holders with silhouette stands are sure to light up your space.
Price: INR 2124. Buy here. 
13. Recipe journals by Dots & Doodles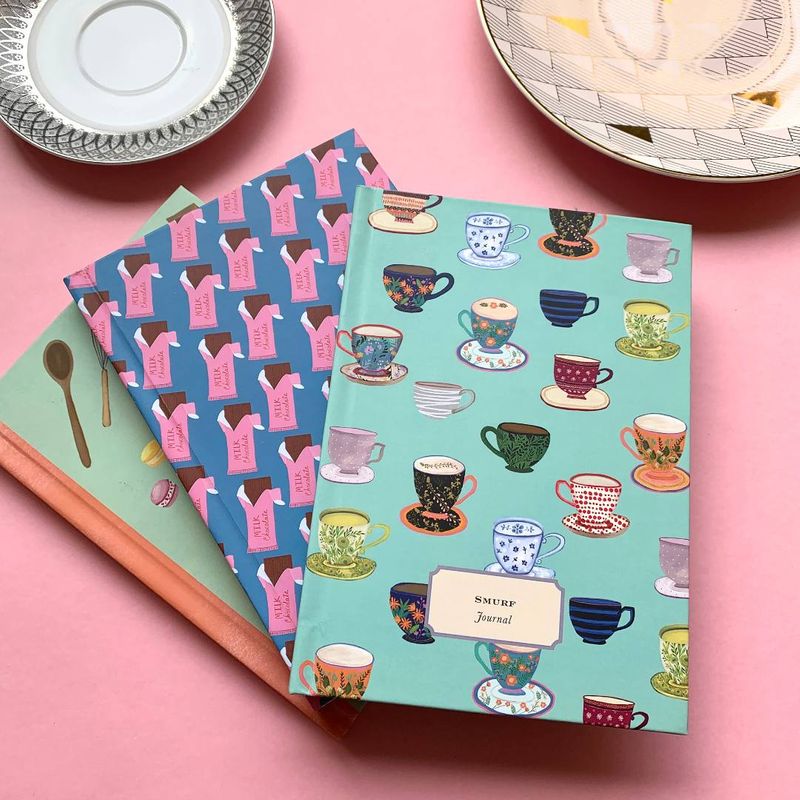 If you are one of those who find comfort in cooking up a storm in the kitchen then this recipe journal will be a worthy companion. Jot down all your experiments and tweaks to classic recipes that make them truly yours.
Price: INR 999 onwards. Buy here. 
---
Photo: The Orby House; Respective brands