Brick wall designs are timeless, rustic, and earthy. People choose brick wall designs for the charm they bring to their houses, from their texture to their character. Whether you live in a conventional or contemporary home, you've probably seen brick wall designs at some point. These brick wall designs are a sight to behold every time you encounter them!
Here are some brick wall interior designs that you can take inspiration from. 
1. Make use of brick walls to showcase your décor
Personalize your brick walls to make them more interesting. One way to make the most of a brick wall is to utilise it as a backdrop to exhibit your decor. It not only improves the room's design, but it also makes the decor the room's centre point.
2. Make a statement with black
Do you prefer darker colours? We suggest going with a brick wall design that features dark colours like black, navy, and grey. An exposed brick wall in black, in a space like a bedroom, will add elegance and drama.
3. Choose an eye-catching brick pattern
Colourful brick wall designs can also play an eclectic role in your home, especially if you desire to experiment with colour. Take, for example, a green and gray-hued painted wall. Use this brick wall in your living area to make the room more vibrant.
4. Brick wallpapers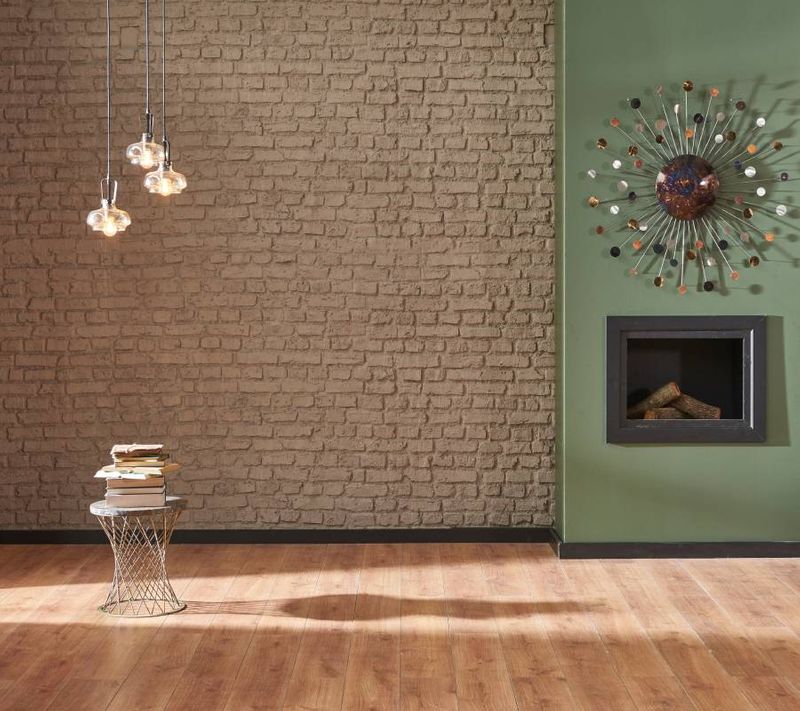 Incorporating actual bricks into your home might be challenging at times. And you may have to make do with something else—like a wallpaper with brick patterns. This can be an easy way to change up your space, without committing to a brick wall.
AlsoRead1
5. Brick backsplash for the kitchen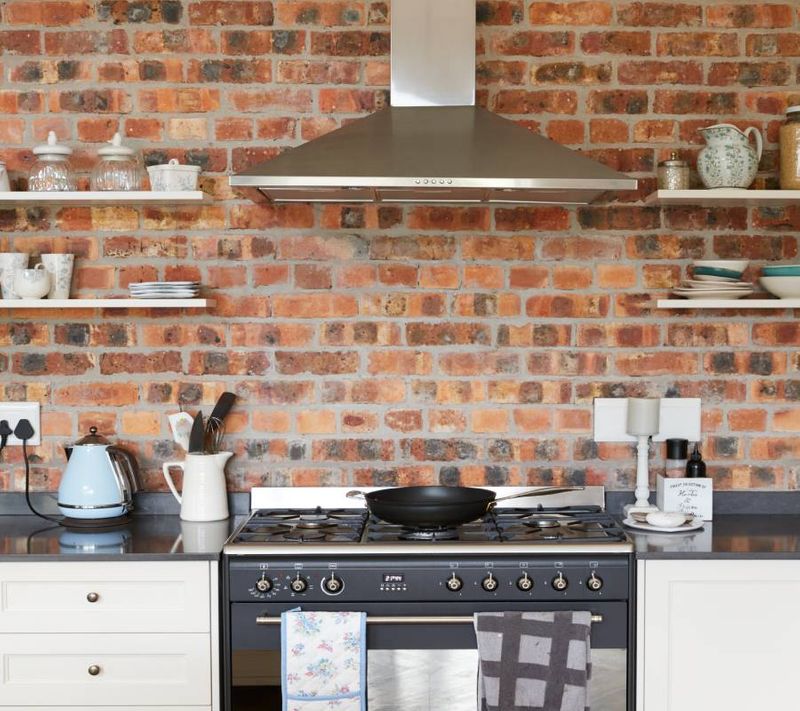 Include a brick backsplash in your kitchen to make it a little more rustic and earthy. It not only sets the tone for some fantastic cooking, but it also gives your kitchen a unique look. Some folks even use a brick wallpaper for their kitchen backsplash, although it is best to avoid using wallpaper in a place where grease prevails. Instead, choose actual bricks with a grease-repelling coating.  
6. The classic red brick wall design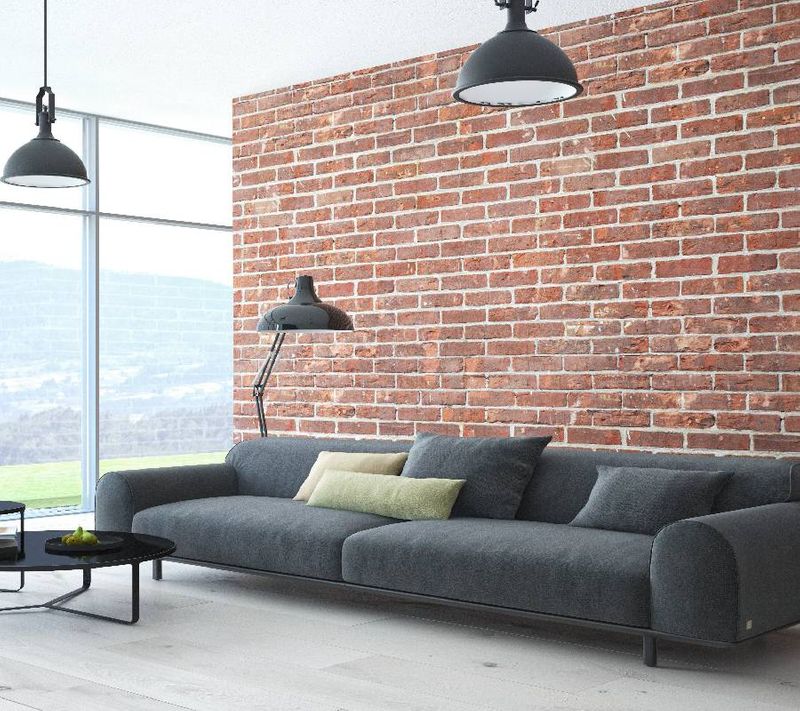 A red brick wall can transform any space. It uses a combination of bricks and mortar to produce pure magic. Most importantly, red bricks serve as a terrific accent wall and focal point for your rooms. Although you can clad an actual brick wall as part of your interior design, cladding an actual brick wall is a better and more eco-friendly option.
7. White brick wall design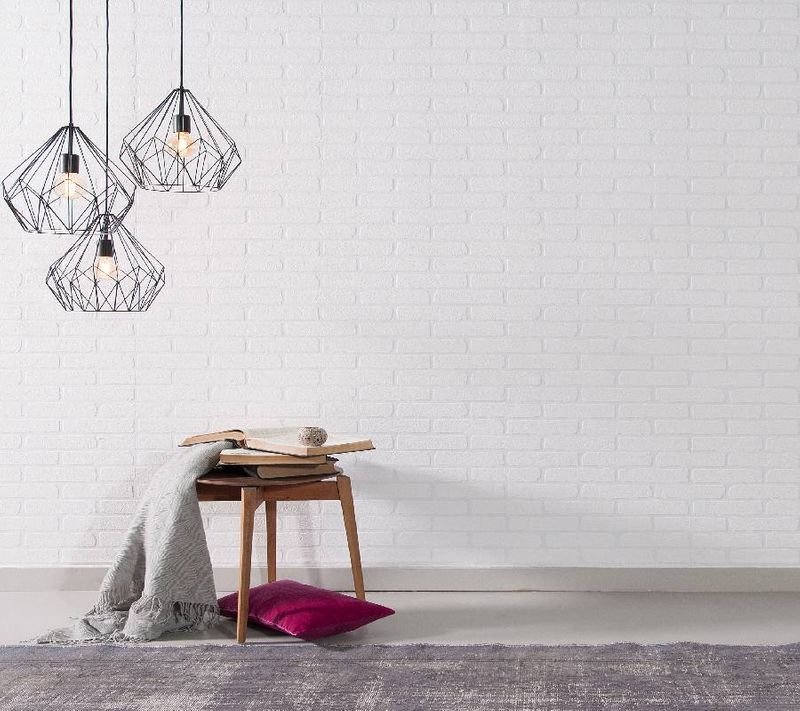 While red brick walls have a unique appeal, if you like using light colours in your interiors—use white bricks instead. They don't have the same earthy, raw look as red bricks, but they do add an appealing texture to your walls. It looks great behind your televisions and paintings as an accent wall.
8. Distressed brick walls for chic interior style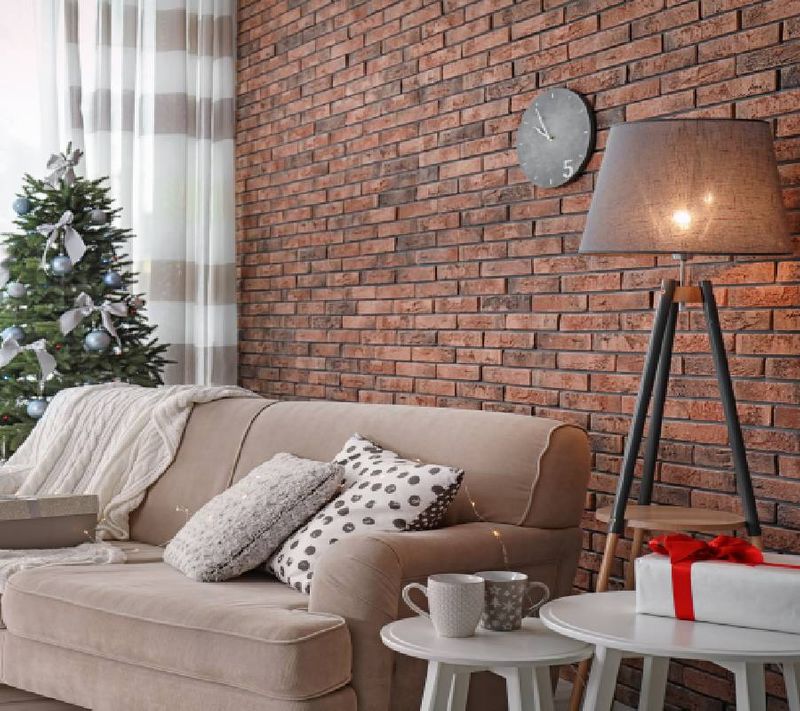 The addition of subtle layers of white to the traditional brick provides a classic and slightly worn-out look that exemplifies the shabby chic aesthetic. Exposed red and white brick walls are a stunning way to lighten up a room while also maintaining the rustic theme. By combining it with an accent furniture piece and home décor items such as a floor lamp and wall frames, you can make it the accent wall in your home. 
---
Photo: Shutterstock