Whenever we design or revamp our bedrooms, we always think of comfort or relaxation. Who doesn't want an oasis at home, amirite? A well thought-of bedroom wall design can add to that extra charm to make you feel like you're in your happy place. One way to achieve this is by getting yourself some indoor plants and chic mirrors.
Irrespective of whether you have a small bedroom space or a spacious master bedroom, there are different ways to transform the drab walls with stunning wall decor ideas.
Browse our list of 10 best bedroom wall decor ideas that will help you transform your room from drab to fab:
1. Gallery wall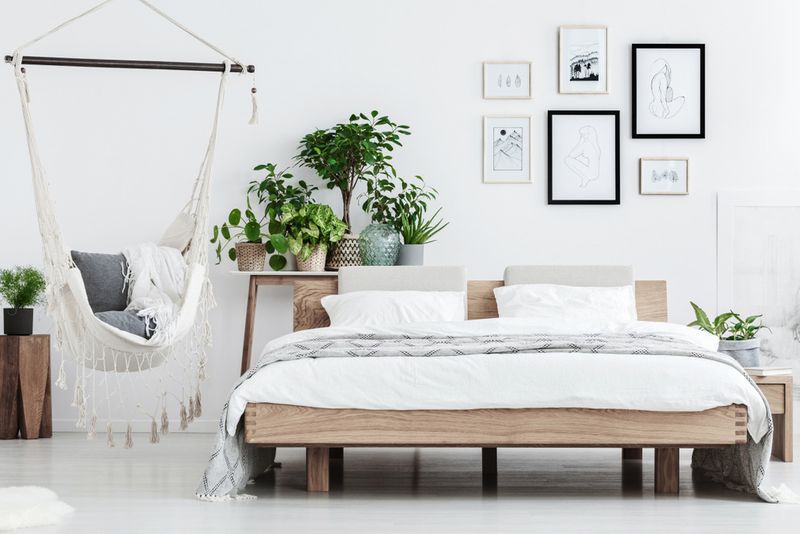 Your bedroom is your comfort place and it is a place where you find peace. It should be a place where you create memories. Through a gallery wall, you can make your room more personal. For an affordable and gorgeous display of wall art, mix your frames with your handmade artwork, or go for a gallery wall of vintage oil paintings with similar colours and sceneries.
2. Vintage signs
If you like all things funky with a little touch of vintage, go for those typical vintage-y signs on your wall. These signs make for an instant focal point, but when hung on a bright wall! When you opt for a bright wall in your bedroom, make sure you do a patch test to see what the colour looks like during the day and at night.
3. Mount a sculpture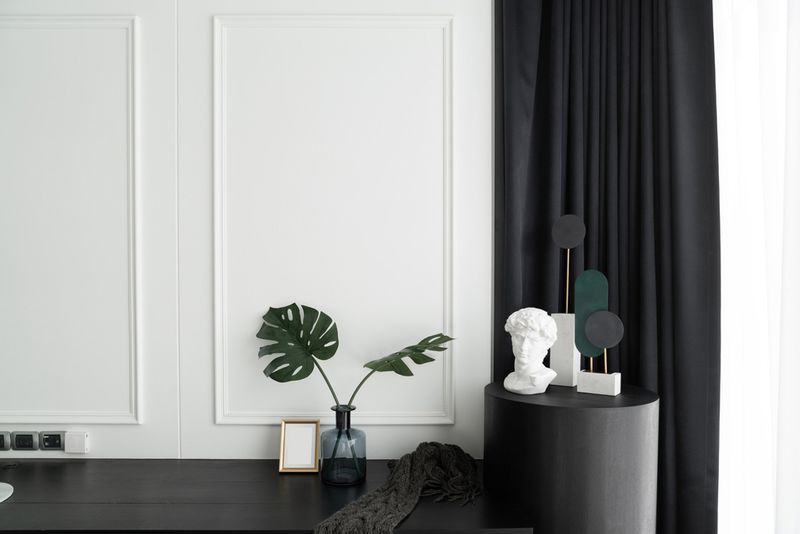 If you are an artist who likes experimenting with various designs and patterns in your bedroom, you can opt for a sculpture on the wall. Your walls could have patterns and bright colours which will help accentuate the sculpture art. The sculpture art adds dimension, and the layers of textiles add softness. Sculpture art also makes your bedroom stand out.
4. Hang up some textiles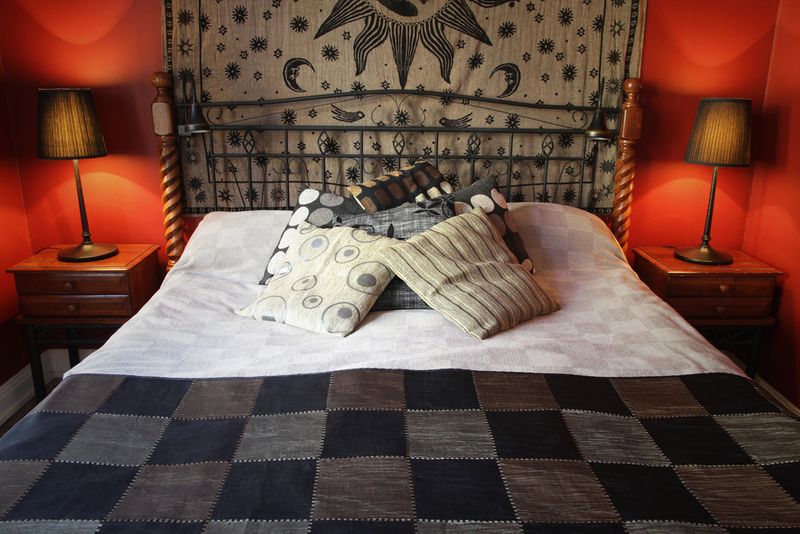 Using a textile or a tapestry can help you fill up a majority of the wall behind the headboard. You have to be careful while selecting the colour of the textile or tapestry as it should not camouflage with the colour of your bedroom wall. Alternately, you can also hang an area rug on the bedroom wall. This is a modern twist on the traditional tapestries you use. It adds warmth and texture to both the wall and bedroom.
5. Built-in bookcases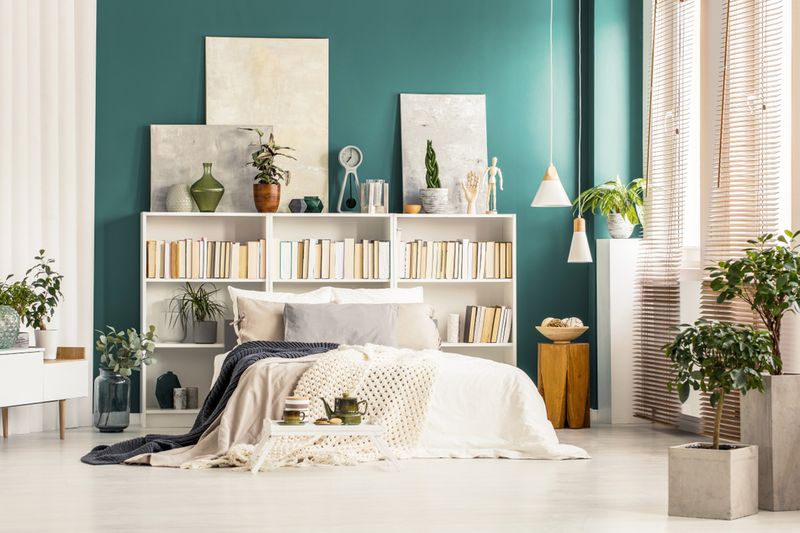 Attention, bibliophiles! This bedroom wall decor idea is for all you book lovers. A bookcase behind your bedroom wall brings fluidity and movement to your bedroom. This bedroom wall design idea is imaginative, dreamy and convenient. Convenient because you can easily grab a book from the built-in book case behind you whenever you feel like it. Cool, isn't it?
6. Hang a mirror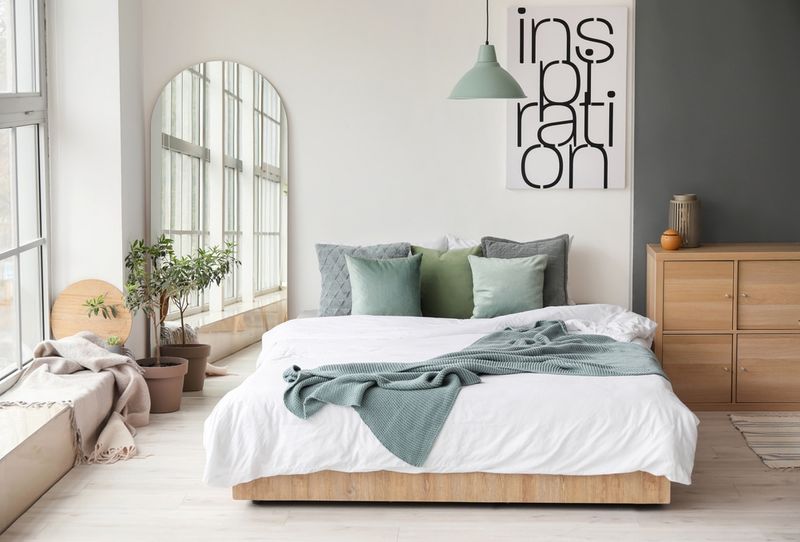 Hanging a mirror on your bedroom wall is one of the most common wall design options for the bedroom. Invest in a clean, classic mirror to get the best out of this bedroom wall decor. To accentuate the look of this decor, you could also use hanging plants on either side of the wall. It just adds some extra space to your bedroom.
7. Paint a pattern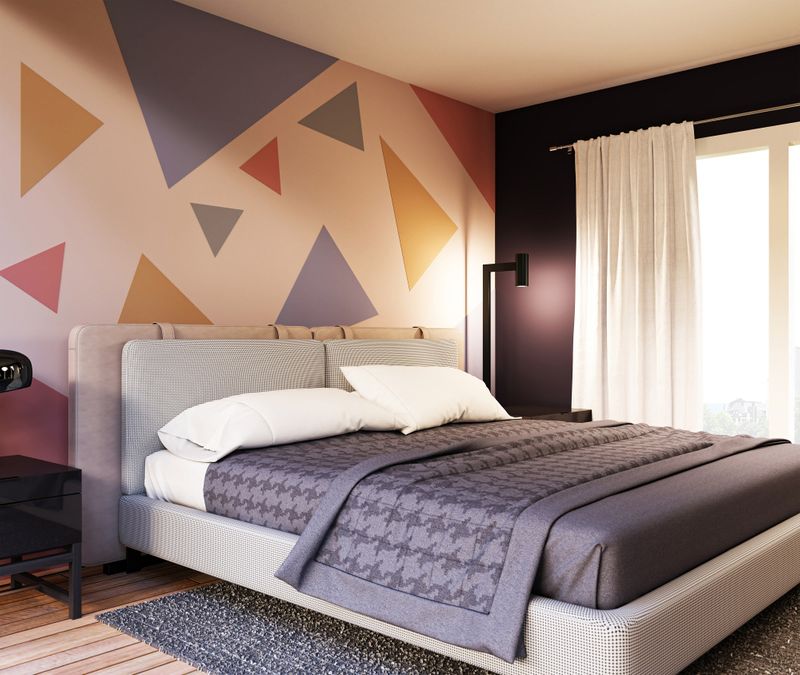 If you are not looking to hang anything on the wall, you can choose to paint a pattern instead. This pattern can occupy the entire wall for more impact or limit the pattern to a smaller section - whichever feels right. The patterned wall gives an artistic touch to your room and you can accentuate it with bright lights on the wall. You can later add some frames also on the wall.
8. Wallpaper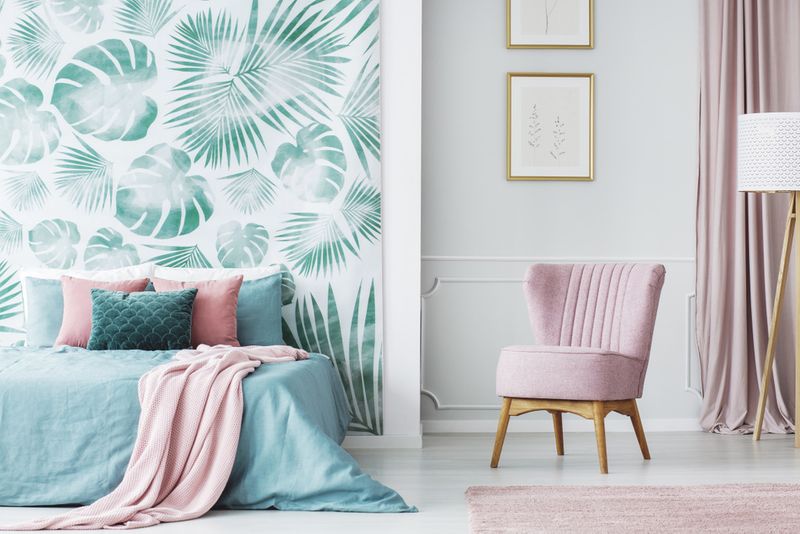 If you're afraid of committing to a printed wallpaper, choose a neutral colour. Your wall art still stands out, but the room feels much lighter. Rely on graphic wallpaper, such as this teal geometric design, to introduce contrast into a white bedroom.
9. Macrame wall hangings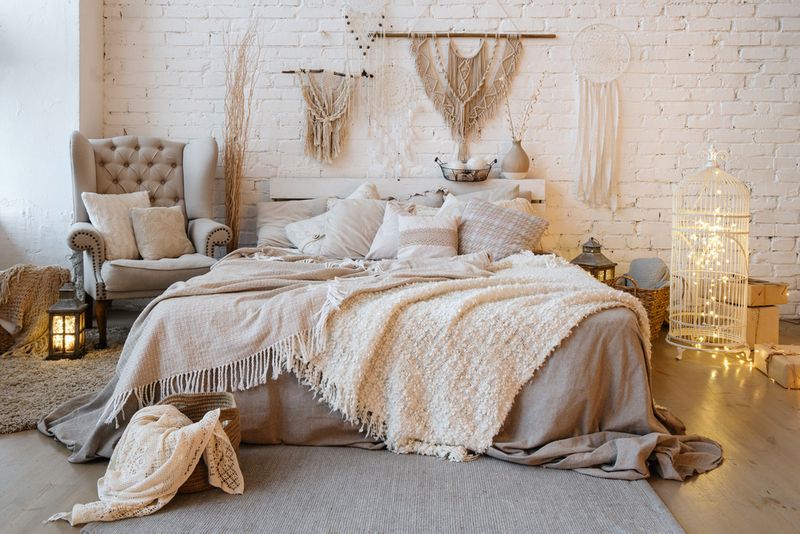 Whoever loves boho also knows that the macramé trend will not go away anytime soon. It is mostly found in bohemian bedroom wall designs. A macramé wall hanging makes for a stunning and real statement piece. Macrame wall hangings are perfect for tight spaces that require colour as well as texture. It's because the design can take any shape or form.
10. A plant wall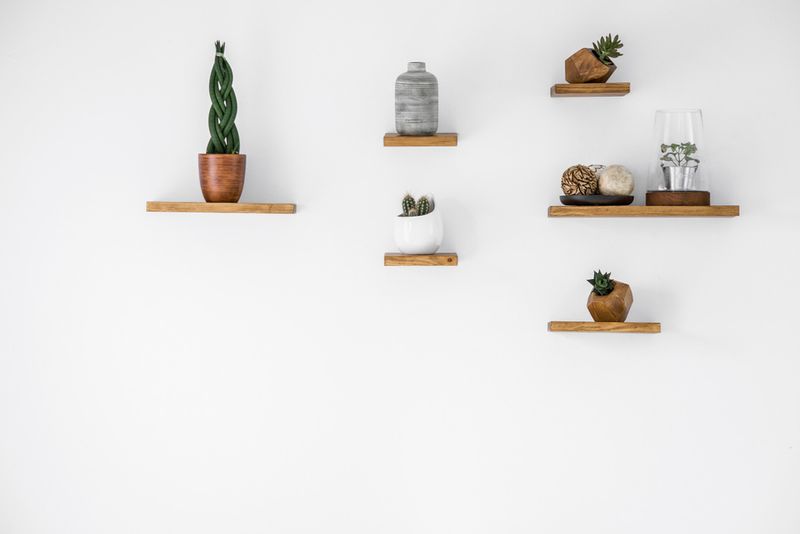 You can never go wrong with a plant wall, can you? Plants not just add tinge of colour to your otherwise dull bedroom wall, but it also exudes freshness. You can make your own plant wall with the help of different planters - shaped and styled differently. Choose from short, wide and tiny plant varieties. It is the perfect bedroom wall decor for nature lovers.
---
Photo: Shutterstock