If every other corner of your home reflects your personality and tells a story of the people who live there, why must your tableware be run-of-the-mill? It's when you turn your attention to small-batch handmade studio pottery and brands that not only tell a story of their own but fit into yours like the two were meant to be. More and more, people are on the lookout for eclectic tableware and serveware that isn't produced in bulk and in small batches instead. Studio pottery though has been around for a while, it is only now that these professional and hobbyist potters are getting their day in the sun. Snack plates that lend themselves to Instagrammable food styling, bowls that speak comfort as easily as they charm with design, and mugs with cutesy elements, are all the rage. Here's where you can get your own to let turn the serveware in your home the star of your décor. 
1. Terra Vida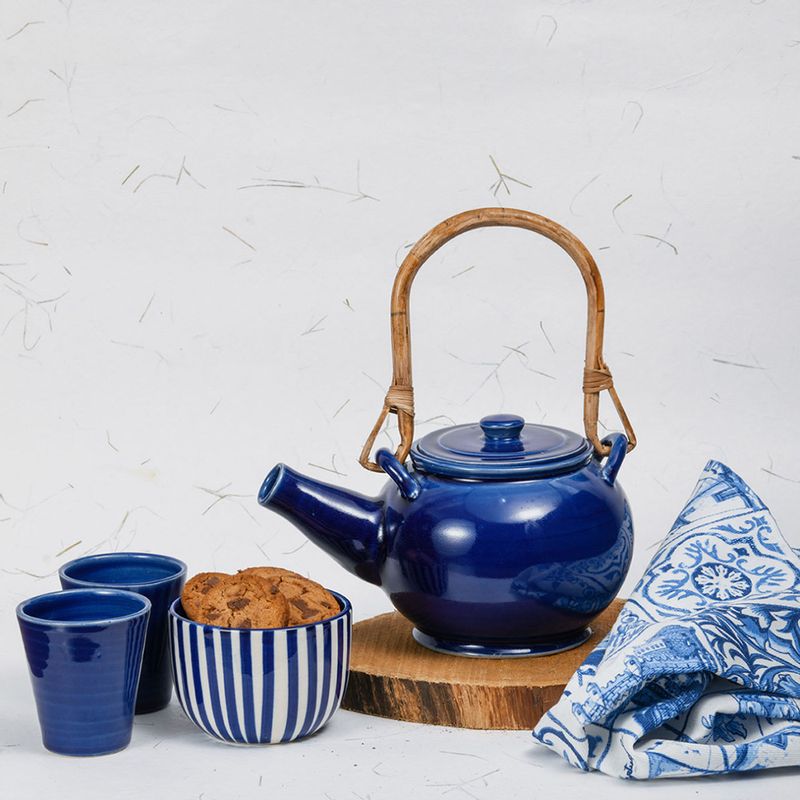 This boutique ceramic studio based in Goa is like a little piece of heaven. Every item they create is art and serveware serveware simply happens to be their category of choice. The first time we discovered their work was through an Instagram post with their Christmas special snack plates, and there has been no looking back since. They produce tableware, gifts and ceramic tiles. They draw inspiration from natural elements,vegetables, flowers and animals. The Endless Summer Collection features lemons, and their Portuguese collection, a blue and white palette, with motifs like the rooster. They seem to have a fascination for the bird and we can't wait to own their rooster mugs. Buy here.
2. Atelier Lalmitti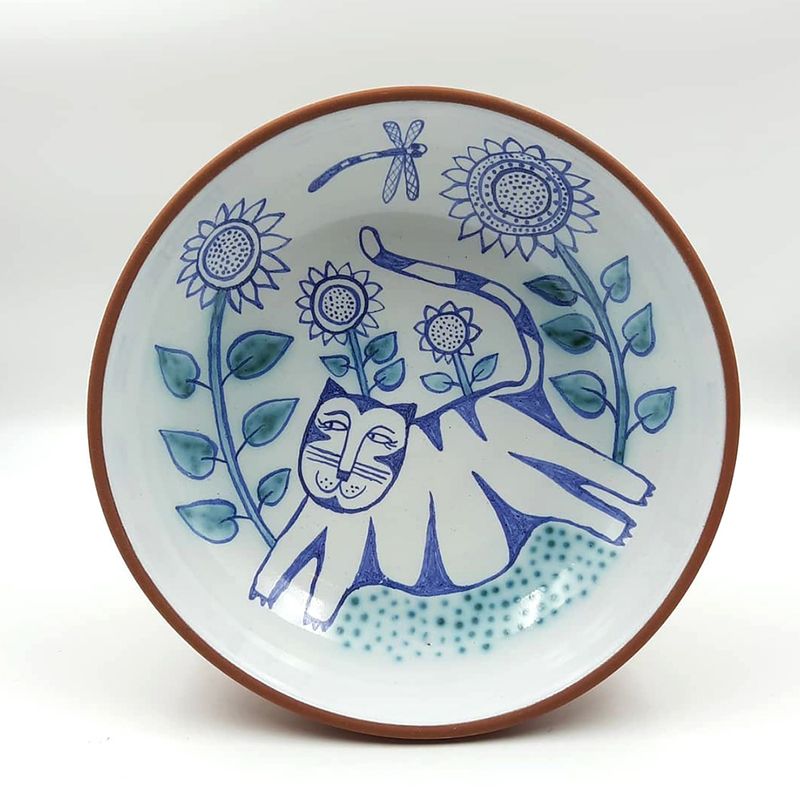 Located in the pottery village of Andretta, close to Dharamshala, a tourist town in Himachal Pradesh, Atelier Lalmitti, is a coming together of the Indian and French design aesthetics. Run by two ceramists, one Indian, one French, the studio derives from both aesthetics, and that of the pottery the village is well-known for. The glazed terracotta pottery makes use of animal motifs and primarily uses the blue and white colour palette. The home décor and serveware items are intricately hand-painted and available in small batches. Besides cups and tableware, they also have bakeware and undertake commissions. Buy here. 
3. The Strange Co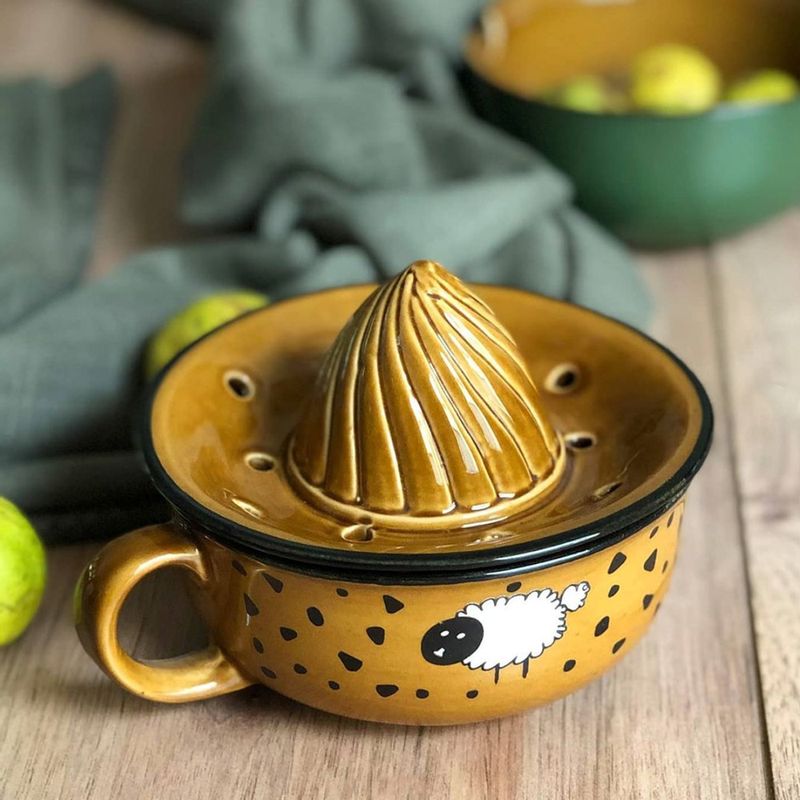 Quite like the name suggests, tableware and décor by The Strange Co. doesn't fit into a regular box. Their mugs have unconventional handles, the cereal bowl could well be having a conversation with you, and the platters are etched. It's as if every little piece has a story to tell and is itching to let it out. Sold in limited numbers, these pieces of handcrafted and hand-painted ceramics are truly unique and sure to light up not just your home, but your life too. Buy here.
4. Popup Stone 
Ceramics are often more than containers and platters for the food that you are about to serve. They are sometimes, the centre of attention themselves. And when it is a piece of art that you are looking for that does not follow the rules of mass-produced crockery, you've got to turn your eyes to Popup Stone. A ceramic studio, run by single ceramist, produces limited-edition handcrafted tableware, mugs and more. Each piece is unique, hand-painted and for lack of a better term, wobbly and imperfect. Therein lies the charm. The designs are earthy and unique and no one will own the same mug that you do, not down to the tee. Buy here. 
5. ta.da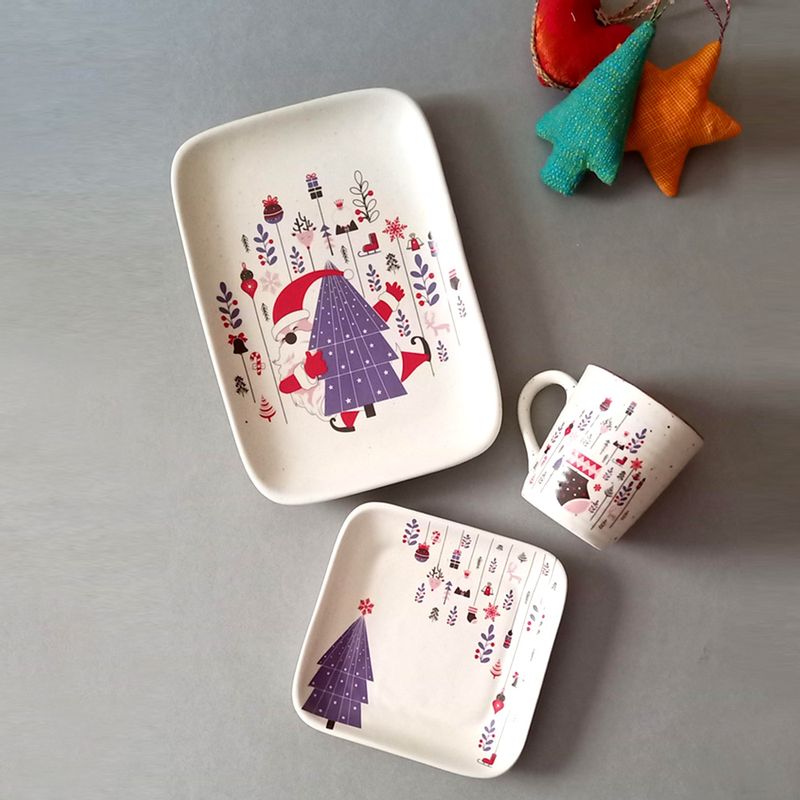 Yes, their name resembles a sound. A drop that's jarring while you are at work, the sound of an anomaly. It's also what defines the ethos of ta.da, a crockery brand based in Bangalore. It's all about the design and finding beauty in imperfection around us. The products use fine bone-China and stoneware as a canvas for quirky design that will make your serving table spring to life. We love their Christmas collection and the Winds and Dunes, that employs monochrome in a manner that will break the monotony of your everyday décor. They have on offer delicate platters, dinner and snack plates, mugs, bowls, and more. Click here. 
6. Clay and Glaze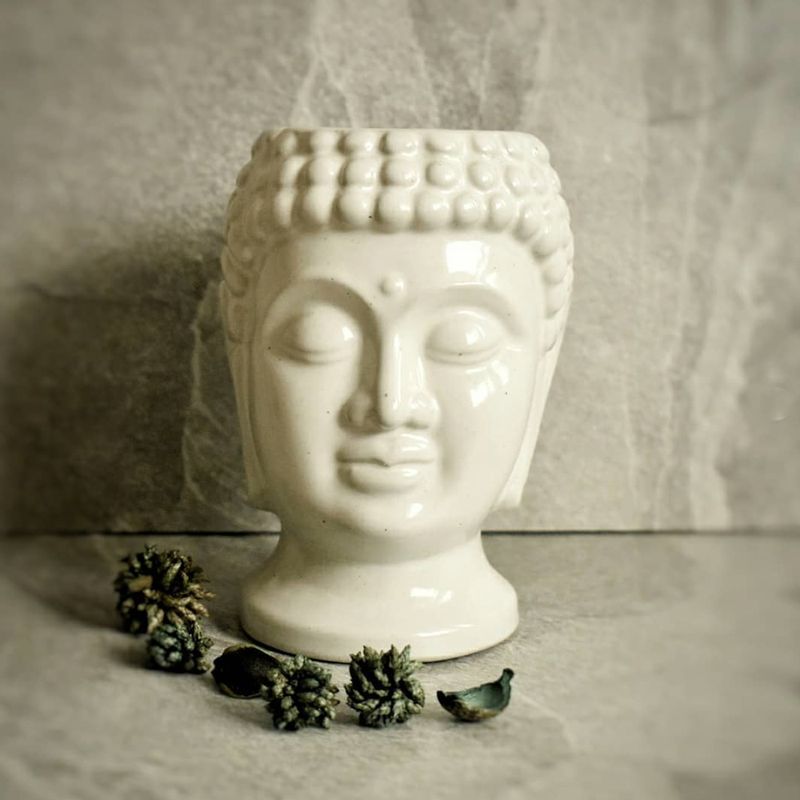 If you've spent some time looking up ceramists and the different kinds of studio pottery outfits in the country, some of your searches are sure to direct you to the Southern town of Pondicherry. Well-known for its double-glazed fire pottery, the pieces here resemble the terrain; earthy, textured and with a hint of the region's flora. Clay and Glaze is an attempt at making pottery from Pondicherry accessible around the country. Handmade using eco-friendly ingredients and hand painted, the table and serveware is tough, durable and makes for statement pieces. From mugs and aroma diffusers to casseroles and platters in stoneware Clay and Glaze is moderately priced too. Buy here. 
---
Photo: Official Websites and Instagram/Featured Brands