Banana flour is a grain-free and gluten-free flour made by drying unripe green bananas and grinding them into a fine powder. It has a mild nutty taste and can be used as an alternative to wheat flour in everyday recipes since both have a similar texture.
"In fact, it calls for approximately 30% less product than wheat flour, which reduces the calorie count of the dish by approximately 25%," says Bangalore-based nutritionist and food coach Anupama Menon. 
Although it has only recently come into the spotlight due to the popularity of the gluten-free movement worldwide, banana flour has existed in south India for centuries under, known as nendram podi.
Superpowers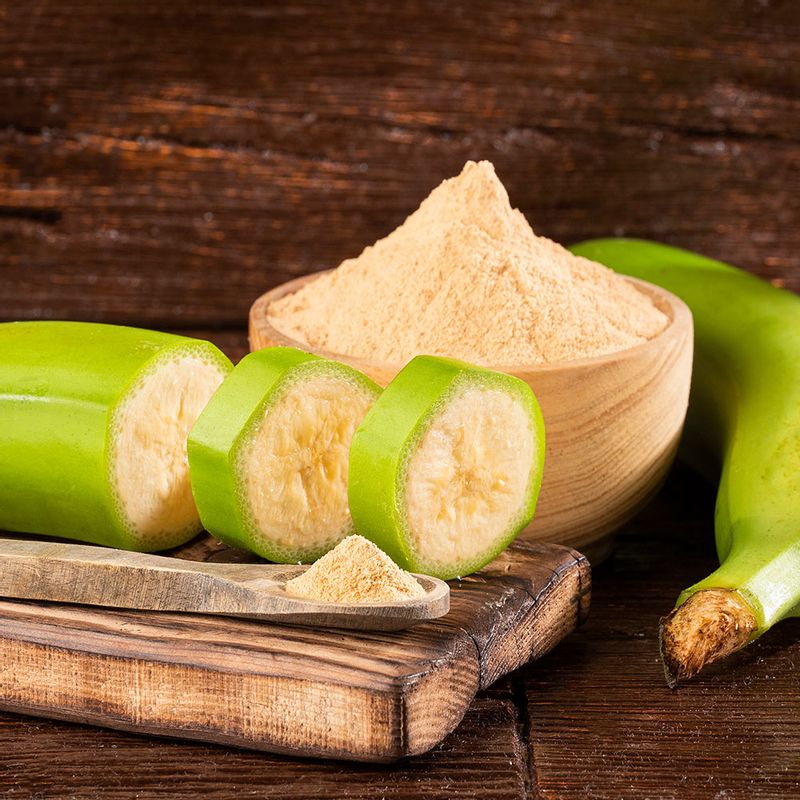 "What makes the green banana flour a clear winner is its high starch and fibre content," according to Menon. It contains resistant starch, which is a good source of prebiotics. For the uninitiated, prebiotics are non-digestible food ingredients that are known to boost overall digestive health. Basically, they pass through your stomach and small intestine undigested, reach the colon, and feed friendly gut bacteria. Apart from this flour, these kinds of prebiotics are also found in raw potatoes.
Menon adds, "Apart from this, banana flour is a mineral-rich superfood. It is loaded with essential minerals such as potassium, zinc, magnesium, vitamin D, and manganese." Zinc is key to a healthy immune system, smooth brain function, and skin health, especially for children's development. Reports suggest that porridge made with green banana flour is excellent for babies above six months. Meanwhile, magnesium helps regulate muscle activity, potassium helps in supporting nerve and muscle health, and manganese influences our body's metabolism and increases the absorption of calcium. 
Banana flour is a great ingredient for people on a paleo or gluten-free diet. "It is a great alternative to use in rotis, cakes, and types of bread for those intolerant to gluten," suggests the expert.
The good news for weight watchers is that banana flour not just helps you with nutritional benefits, but also slows down your digestion. Because of which your blood sugar is stable and you feel full for longer.
Where to buy?
Banana flour can be purchased from grocery stores that sell organic products or from online stores. A kilogram of the flour can cost you anywhere between Rs 300 to 500. And, just in case you aren't a fan of store-bought products, you can even make your own banana flour. All you will need are some dozens of green bananas, good direct sunlight, and a home grain mill! 
Eat this
You can use banana flour in recipes that include wheat flour such as rotis and types of bread. It can also be used as the hero ingredient in gluten-free brownies, cakes, and cookies. "You can even use it to make porridge for babies. Just take some banana flour, jaggery, milk, ghee, and saffron. Cook them together and serve warm," shares Menon.
---
Photo: Shutterstock