What's wrong with maida, you ask? Nothing much apart from the fact that being a refined flour, it causes you to overeat, put on weight and over time, may lead to insulin resistance and type-2 diabetes. Alarmed? Don't be. There are healthy alternatives. Yes, even for your baked goodies.
"Healthy baking involves making desserts without butter; substituting refined flour, refined sugar and cream with healthy flours and natural sweeteners," says Natasha Gandhi, owner of House of Millets which offers healthy, gluten-free and vegan desserts.
The problem with maida
All-purpose flour may be the easiest and cheapest flour to bake with, but it scores zero when it comes to health. "Refined flour is chemically bleached which leads to the destruction of vitamins, which makes it poor nutritionally. Flours made from ragi, buckwheat, coconut or almond retain fibre and vitamins and hence, they are considered better for health," explains nutritionist and nutrigenomics counsellor, Aditi Prabhu.  "Individuals with gluten intolerance or allergy are recommended rice flour, nut, millet and quinoa flour so that they don't need to stay away from their favourite dish," she says.
Raveena Taurani, founder and CEO of Yogisattva, India's only Whole Foods Plant-Based Culinary Academy, developed dairy and gluten sensitivity in 2015, which made her switch to alternative flours and experiment with healthier desserts. According to Taurani, healthy baking doesn't have to be difficult once you start focusing on the options you have. She chooses only organic, gluten-free and refined sugar-free produce for her desserts.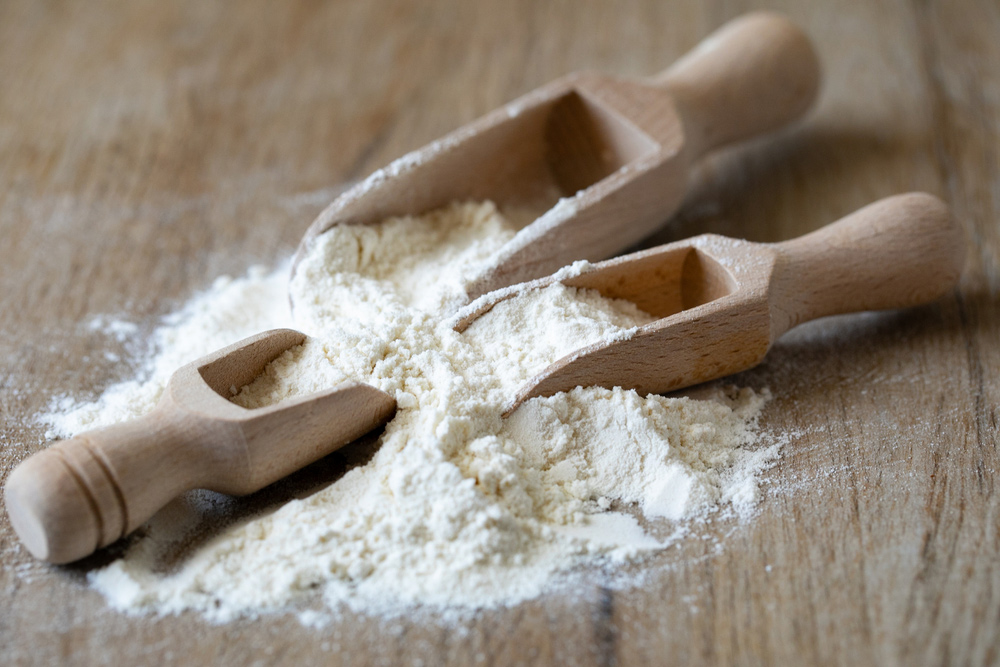 Discover flours beyond maida
"In most of our baking we use grains such as millet, quinoa, oats, seeds, brown rice, almond flour, chickpea flour and rice flour along with natural unrefined sweeteners such as unrefined coconut sugar, date paste, apple sauce and stevia," she adds. Additionally, Gandhi, who is also a Masterchef India Season 6 contestant, uses ragi, jowar and bajra flour, a lot of nuts, seeds, fresh fruits and vegetables such as carrots, zucchini and berries to increase the nutritive value.
Baking with millets comes with its own set of challenges. "It defies the science of normal baking. Millet flours are usually dense and hence the whole recipe has to be adapted. It becomes even more difficult with eliminating butter and refined sugar. I use a mix of nut flour and millet flour for cakes. The nut flour adds lightness to the cake. Dates and banana are excellent binding agents and substitute for eggs" says Gandhi.
Here's a list of flours that you can experiment with in your next baking venture
1. Almond Flour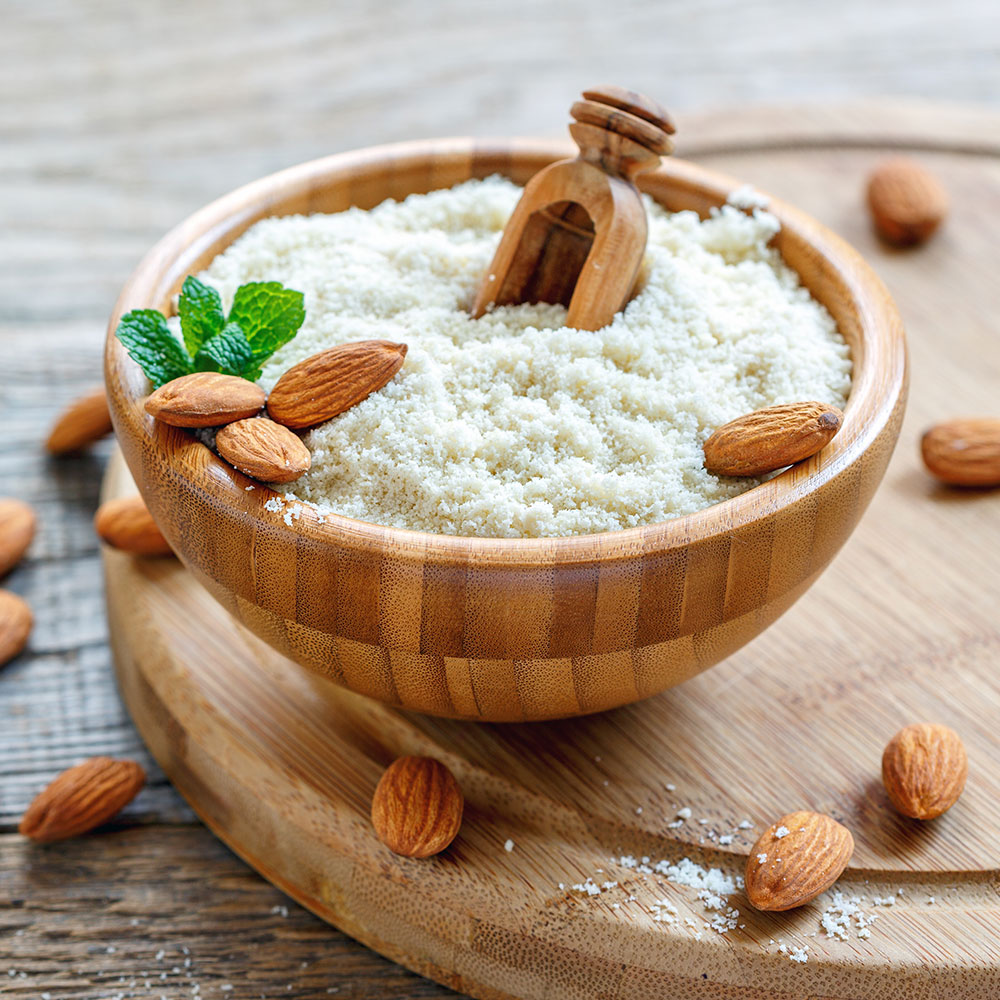 Almonds are blanched and powdered to give almond flour. This ultra-low-carb flour makes is a great substitute for refined flour in baking. It is used extensively in keto desserts and is the most-loved flour due to the rich nutty flavour. Its impressive nutrient profile makes it an instant favourite for keto lovers. It gives 144 kcals, 108 grams of fat and 22.4 grams of protein and a minuscule 13.4 grams of carbs for every 100 grams. But since it does not contain gluten, you may need to add eggs or baking powder for a good texture and structure.
Since almond flour is rich in fat, you can go easy on the butter or other fat sources that you may add to your recipe. In terms of ratio, you cannot substitute the amount of refined flour with almond flour. Make sure you use a good and authentic recipe for minimum wastage and disappointment. Taurani likes to use almond flour along with brown rice to make baked crackers while Gandhi uses it to make a chocolate torte.
2. Coconut flour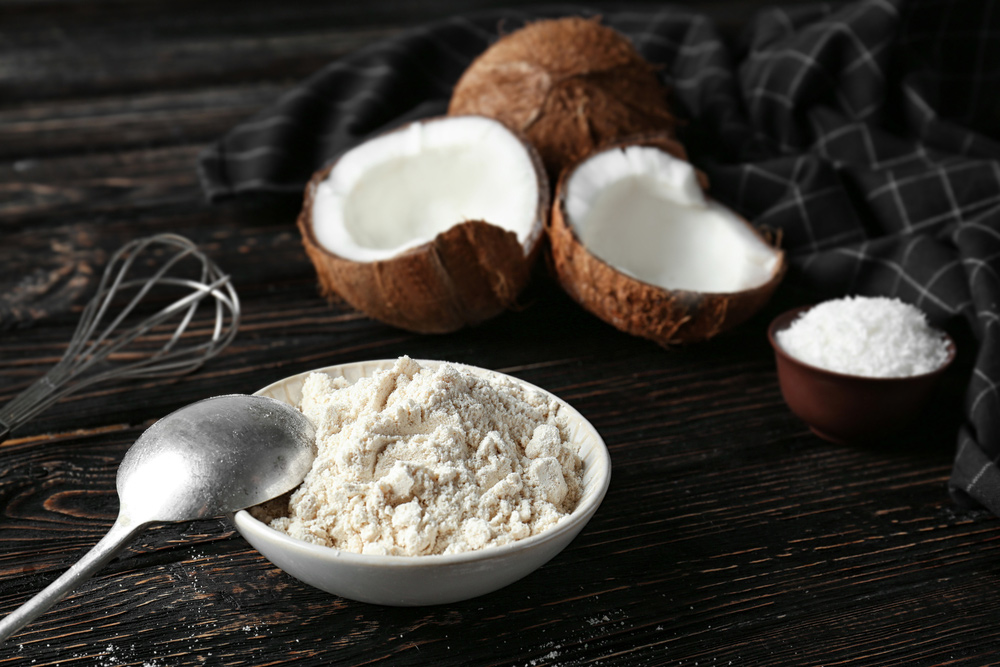 This low carb, gluten-free and vegan flour can be easily made at home, which is great for your pocket! All you need are coconuts—lots of them.
Grate the coconut flesh and extract all the milk.

Keep the scrapes aside.

Line a tray with butter paper and spread the coconut scrapes over it. Sun dry for 4-5 hours or simply let it air dry. Ensure that it is kept safe from insects or any moisture.

Alternatively, you can toast the flour on low heat in an oven or on a skillet.

Once the pulp feels dry and coarse, grind.

Your homemade coconut flour is ready for use!
You can use this high protein flour to bake cookies, bread, cake and pancakes. Since it does not contain gluten, you will need to use eggs or additional baking powder for structure. According to Gandhi, a combination of coconut flour and raspberry goes very well in a cake.
3. Buckwheat flour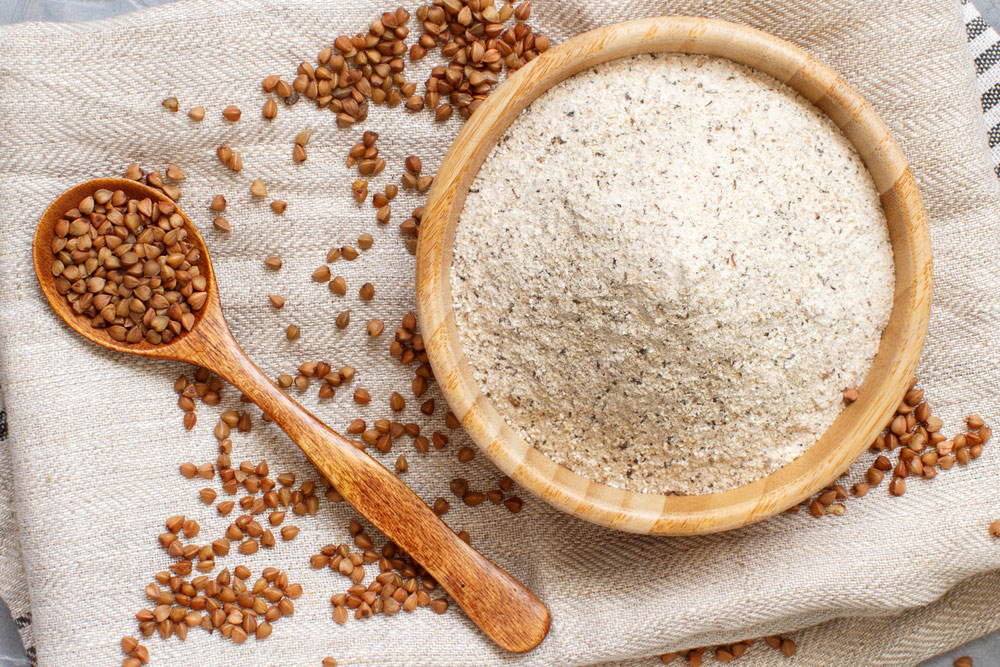 From pancakes and cakes to pizza bases and bread, you can bake almost anything with buckwheat flour. It is easily available online as well as at local grocery stores and may sometimes go under the pseudo name of gluten-free flour or Kuttu atta. Taurani uses buckwheat along with almond flour and seeds to bake  vegan and gluten-free bread.
If you are not allergic to gluten and are simply looking for healthy alternatives, you can mix buckwheat flour with whole wheat flour for better structure and texture of your baked goodies. "Buckwheat flour is a great source of fibre and is high in antioxidants," says Prabhu. According to Gandhi, a mix of buckwheat with tahini in cookies would taste great.
4. Tapioca flour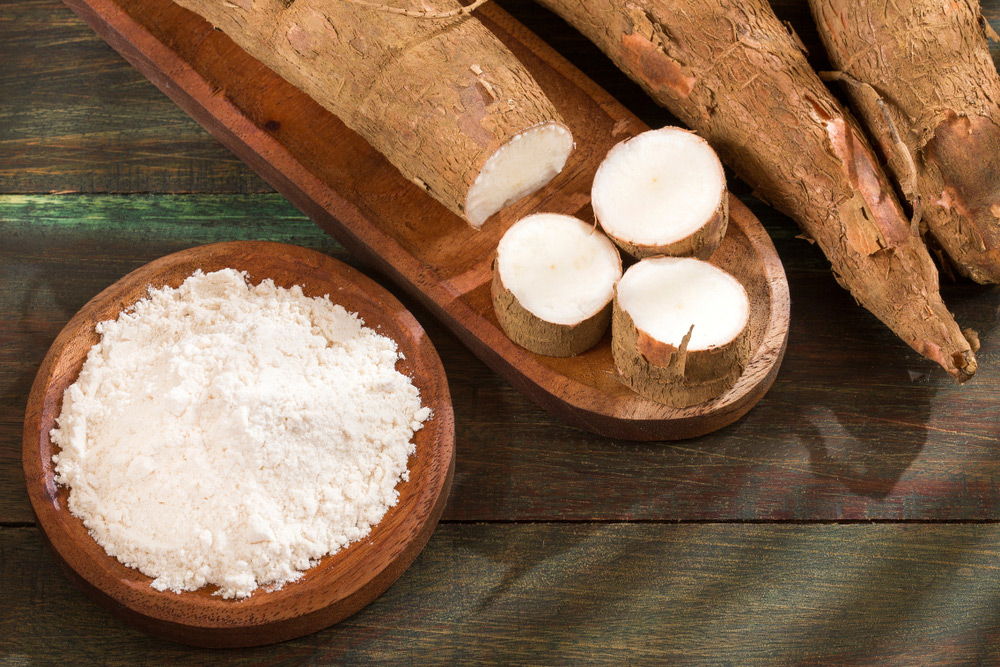 Tapioca is a starch that is derived from the root vegetable cassava. Along with being a great thickening agent, tapioca flour is used extensively in gluten-free baking. For best results, you can use it with brown rice or quinoa flour.
If you love your pizza crispy, make sure you add tapioca flour as the starch helps in the browning and gives a crispy texture to the baked product. "You can use tapioca flour to bake gluten-free doughnuts and finish them with a matcha glaze," says Gandhi.
5. Quinoa flour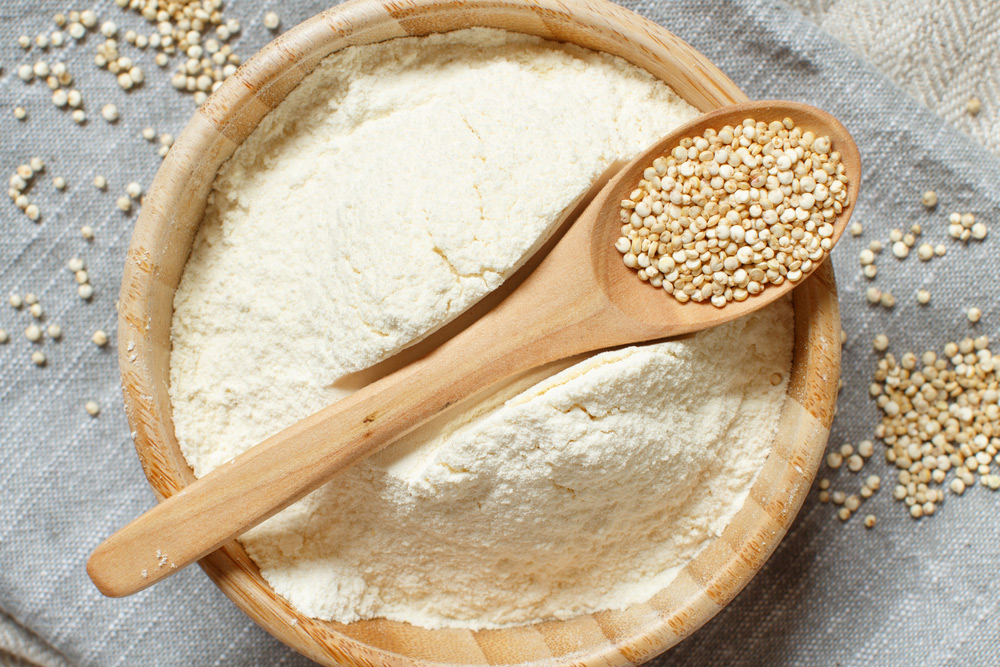 Quinoa is one of the richest plant-based sources of protein. Being one of the more expensive alternatives, quinoa flour is available in high-end grocery stores or online. It is versatile and has a good flavour and texture that make it a great choice for baking.
Taurani uses it to make one of her special quinoa and chai bread while Gandhi uses it in her Nuts and seeds muffin. Apart from bread, quinoa flour can be used in pancakes, cookies, crackers and muffins. "Quinoa flour is gluten-free, low in glycemic index, which means that it does not cause a spike in your blood glucose levels and is high in antioxidants," points out Prabhu.
6. Ragi flour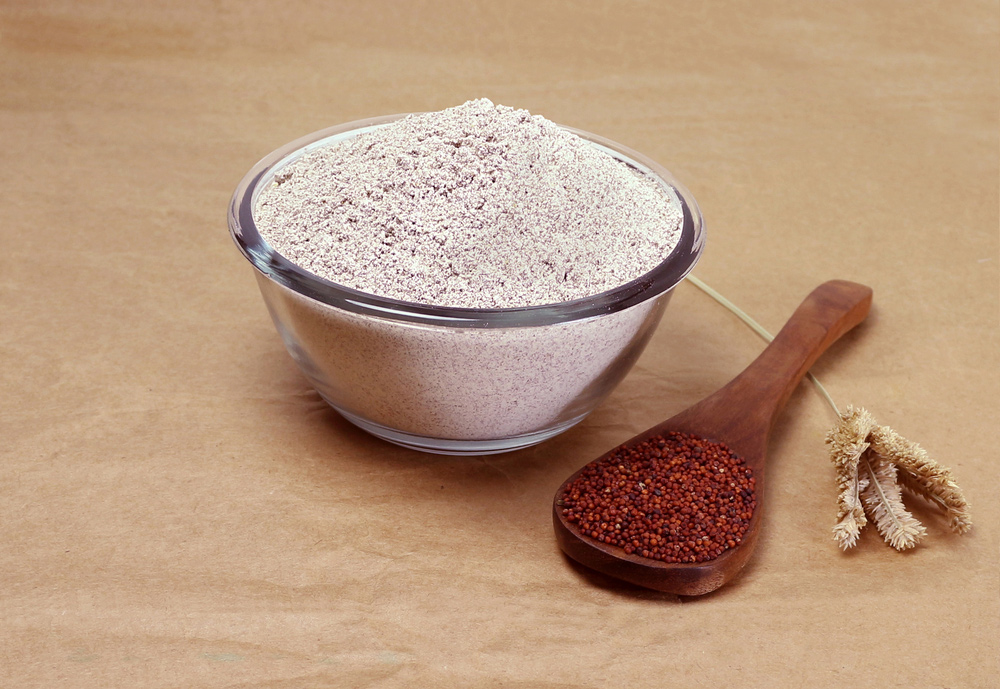 Also called Nachani or finger millets, ragi is now being used for much more than bhakris (roti), idlis and dosas. From biscuits and cookies to cakes and sourdough, bakers are experimenting with this calcium-rich grain extensively for healthy baking.
Combine it with whole wheat flour and substitute the refined sugar with jaggery, and you can bake a healthy, non-refined version of a cake. "Ragi flour pairs very well with chocolate while jowar flour goes well with vanilla and mixed fruits," suggests Gandhi.
7. Banana flour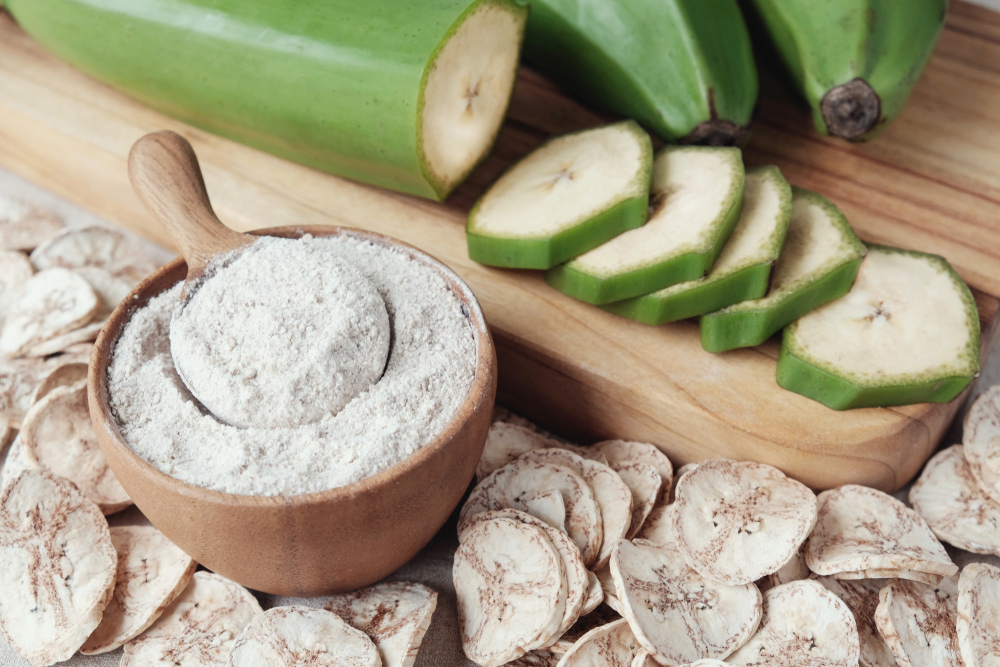 The flour that is increasingly becoming a favourite among people on a gluten-free spree is banana flour. It has a powdery texture and is most commonly used as a thickening agent. And so, it goes best in milkshakes and smoothies. However, bakers are now successfully using it in cookies, cakes and bread too. 
It gives a slight banana flavour and is an ideal flour to use if you are baking banana bread, muffins or cupcakes. It also gives a very moist end product. Since it lacks gluten, you may need to use banana, eggs or applesauce for binding. Banana flour is very high in resistant starch and so, it slows the digestion and makes you feel full for a longer time.
Photo: Shutterstock