Tell us one Bollywood celebrity who loves food, is not shy of workout challenges, can sweat it out doing aerial yoga, pilates, mixed martial arts, strength training, and many other forms of fitness in front of the camera; and still look like a bawse. Not your typical Bollywood heroine who strives to fit in with outrageous beauty standards, but one who is comfortable in her own skin. Enter Huma Qureshi.
"Why can't we respect and appreciate individuality? Why does there have to be a box? And why is it important to fit into that?" – are some of the questions Huma Qureshi, Bollywood star and the host of Zee Zest's Fit Fat Feast, raised during an interview with a leading daily back in 2017. Her message was clear: My body, my rules. 
The questions she raised were not new, but they questioned the stereotypical definition of feminine beauty that's etched in our minds, in a genetically diverse country like India, where 6,62,90 million females (as per the 2020 census) speak more than 21 different languages. Not one to conform to these unrealistic beauty ideals, Huma continues to champion this cause with her fiery and game-changing attitude, whether it is her unconventional movie choices, her bindaas off-screen diaries or addressing body shaming in an industry, where conforming is the norm. When not making headlines with her offbeat choice of films, memorable acting skills or her bold fashion appearances, she's busy lending her voice to issues that matter to her the most– body positivity, self-love and fitness. 
After almost a decade of proving her mettle in the movie industry, portraying strong female roles, including Gangs of Wasseypur, Dedh Ishqiya, Badlapur and Babumoshai Bandookbaaz, among others, the actor continues to battle body shaming issues and has been at the receiving end of brutal criticism. 
Being an advocate of a self-made, independent woman, who embraces her curves and edges, Huma channels her vivacious, unapologetic and confident personality as the host of Fit Fab Feast to be the ideal role model for young and beautiful women who don't fit in, but stand out. 
From yoga influencer Anshuka Parwani to MMA expert Krishna Shroff and celebrity trainer Shivoham, experts who've known Huma closely, strongly believe that through this show, she's helping women discover the real meaning of fitness and promote self-confidence and body positivity to empower women to chase their fitness goals, eat healthy, stay stylish and be beautiful inside out. 
Here we get the experts to tell us more: 
Being self-aware and setting realistic standards 
Fitness is for everyone but there's no such thing as one size fits all here. "Everyone's journey is different as every woman is different and so are their bodies. The one-size-fits-all approach, especially when it comes to fitness, doesn't work," points out Krishna Shroff, founder, Mixed Martial Arts (MMA) Matrix in Mumbai. Shroff is quick to explain that Huma's body positivity approach is largely because she understands her body and focuses on what brings positive change to her body and mind. 
Bandra-based celebrity yoga and pilates instructor and founder of Anshuka Yoga, Anshuka Parwani, who is also Huma's yoga trainer, emphasises the need to have realistic fitness goals. Women today want to be a certain size but they forget how unrealistic it can be. "Huma takes into consideration her body type, is aware of her fitness journey, and sets her goals, so they are realistic and also achievable," Parwani mentions as she compliments the actor for listening to her body when working out. While she encourages everyone to push themselves to stay fit and not be obsessed with sizes, the underlying message here is to be aware of your strengths and weaknesses.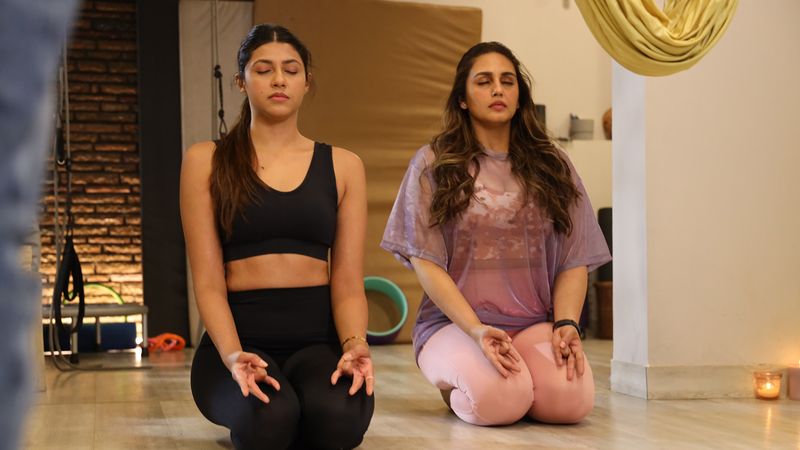 Fitness goes beyond size zero 
"I would rather be an actress with a personality than a hollow size zero. I don't want to be a clothes hanger, I am an actress," was Huma's response, when asked whether she was skeptical about not bagging the typical 'glamorous' roles. Her views on size zero remain the same and Shroff feels that it is one of the reasons people love her so much and connect with her. "Fitness goes way beyond the whole size zero thing and pushing this concept onto girls today is an issue," she adds. For Huma, maintaining her curves, building flexibility and core strength is more important than losing weight. To do so, she doesn't limit herself to a particular form of exercise. Yoga, strength training, weight training and pilates are some of the workouts that have helped her create and maintain a healthy body image.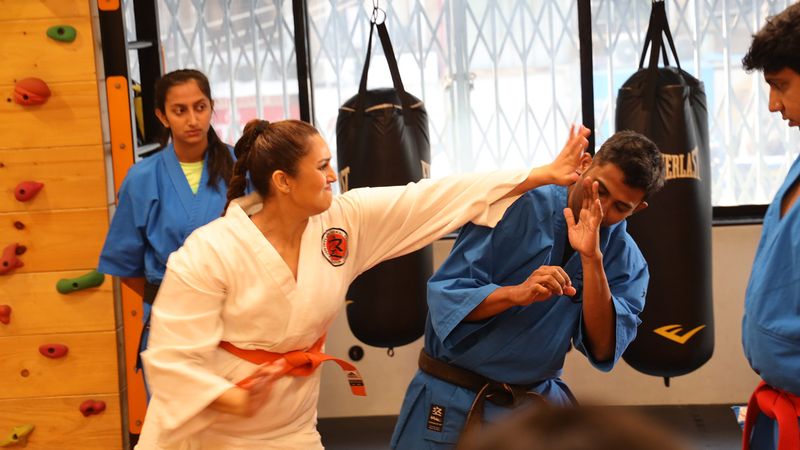 Not falling for trends  
Like many other women, Huma also was very conscious of her body while growing up, as a teenager. She has spoken openly about it in several interviews. Huma feels that after battling years of body shaming, she's now in a position to be vocal about the negative effects of it, and why it should stop. Dismissing health trends such as anorexia and bulimia as a cause of concern that needs to be dealt with serious intervention among young girls, Huma believes in positive, independent-thinking women as the right definition of beauty.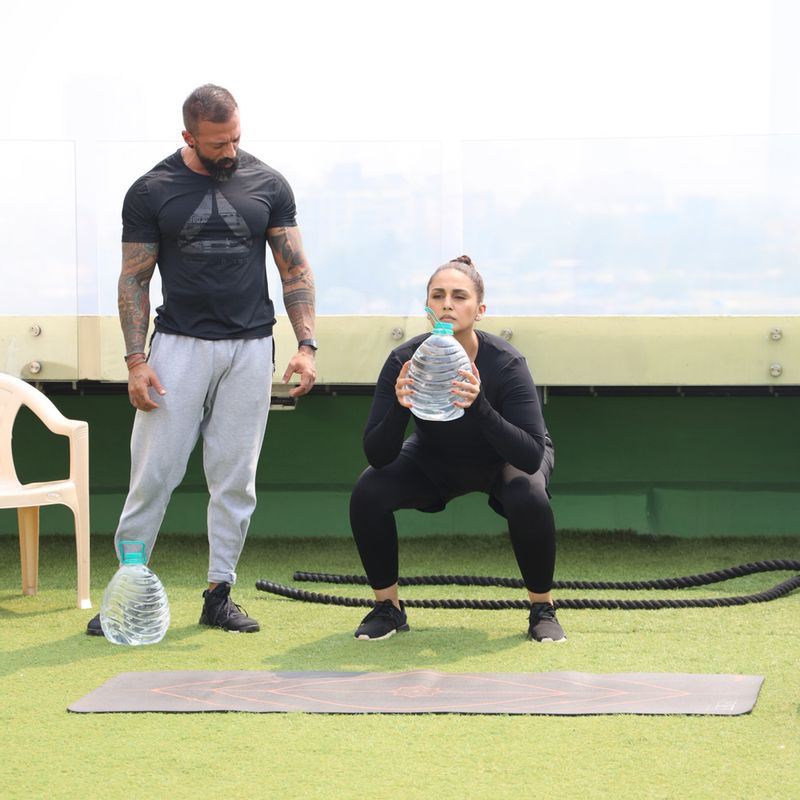 Her body confidence and strong will to become a better version of herself with a holistic approach towards fitness is what makes her a true fitness influencer, according to celebrity fitness trainer Shivoham. "While shooting for a functional training routine for Fit Fab Feast, I noticed how she didn't have any reservations or limitations. She was a sport and was happily moving from one set of exercises to another, without any complaints," recalls Shivoham. 
Packing in rigorous workout routines, experimenting with different forms and challenging herself to be the best version of herself is what makes Huma a true fitness inspiration. 
---
Photo: Rohan Tulpule for Zee Zest